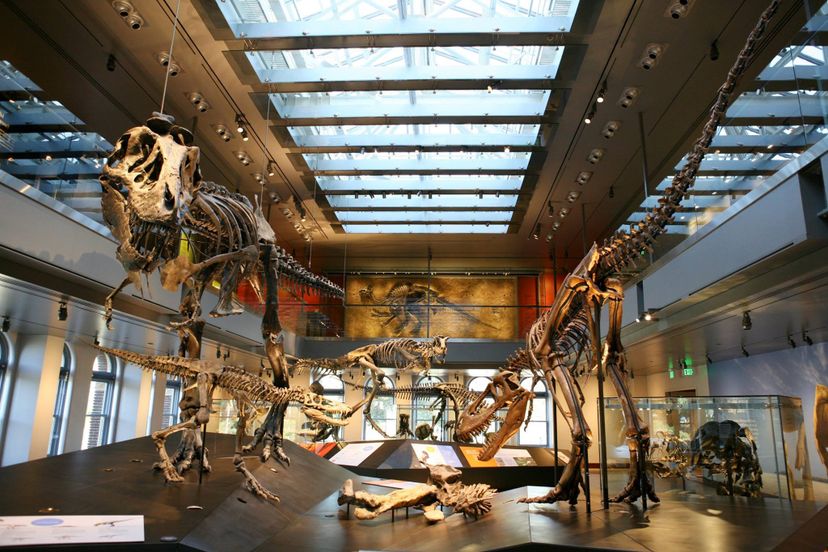 We can all thank the movie "Night at the Museum" for peaking everyone's interest in spending a night at a museum, especially kids. While the artifacts and animals won't come to life like the movie (or will they?), there is something pretty amazing about curling up surrounded by history. From snoozing under a 94-foot blue whale to building rockets to live animal exhibitions, these sleepovers aren't just for kids. Indulge in an adult's only sleepover complete with craft beer and wine or spend some quality family time at these 10 awesome museums where you can spend the night.
10. National Baseball Hall of Fame and Museum (Cooperstown, NY)
You can sleep among the iconic athletes at this awesome hall of fame and museum during their Extra Innings Overnight program, a true delight for any baseball fan. The program typically runs just four times a year and is open to both children of members and youth groups. The program was inspired by the Night at the Museum movie but instead of dinosaurs and Indians, the kids get bats and balls. The actual sleeping happens underneath your favorite hall of famers plaque so get there early to stake your claim. Activities throughout the night include a scavenger hunt, presentations, hands-on exhibits, personal tours, and movie and popcorn. This program is designed for children ages 7-12 and adults seem to enjoy it just as much as kids. Get your favorite jersey out and sleep under the stars at this awesome museum.
9. The National Archives (Washington, D.C.)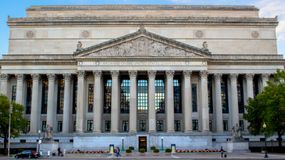 It only happens once a year but the History, Heroes, and Treasures sleepover at the National Archives is not to be missed. Aimed at children 8 years of age and older, this evening lets you curl up next to the Declaration of Independence, the Constitution, and the Bill of Rights. Throughout the night, young explores will learn about the greatest adventures of time through music, games, and chats with historical figures. Plan on writing a letter to the president, playing with historic toys, and dressing up in period clothing. The evening concludes with a movie in the William G. McGowan Theatre. The next morning sleepover guests are treated to a pancake breakfast with a celebrity and even more activities including a chocolate history demonstration, a favorite for everyone. This event has only been happening for a few years and tends to sell out so make sure you register early.
8. Milwaukee Public Museum (Milwaukee, WI)
Overnights at this museum give parents and kids the opportunity to explore the museum after dark, in themed overnights. The program is open for children ages 6 through 12 and their parents. One of the best values on this list, it only costs $47 per person if you are not a member. Themed nights include Ancient Worlds, Mystery Night, and For Your Eyes Only; where participants get a look at the exhibits not normally available for public viewing. Activities include a self-guided flashlight tour of the third floor, a dome theatre show, educator-led activities, scavenger hunts, breakfast the next morning, and admission the next day. Overnight sleepovers run on select Fridays and make sure you check the calendar and book your place in advance! For a fun-filled family atmosphere that never feels too crowded, check out this museum for your overnight adventure.
7. Carnegie Science Center (Pittsburgh, PA)
The themed sleepovers at this museum are held monthly and offer such themes as Spooky Science and the Polar Express. These awesome sleepovers include live shows, an Omnimax movie, theme-related activities and free time to explore the museum exhibits once it is closed to the public. The Planetarium show or laser show is always a hit with the kids, as is the science workshop. A late-night snack and continental breakfast along with admission is included the next day. If you are into the Star Wars series you will love the robot-themed exhibit where you can lay your head down to sleep, right beside replicas of C-3PO and R2D2. Whichever themed night you choose, we promise it will be full of fun and adventure at this awesome science center.
6. Natural History Museum (Los Angeles County, CA)
These overnight adventures just aren't for kids anymore, although you can still attend one of the family-specific sleepovers. The overnight adventures are broken into themes and include a girl's only Camp Butterfly experience, Camp Dinosaur, Camp Arachnids, and Camp Mummies. Each night includes specialty-themed activities, scavenger hunts, crafts, an evening snack, and admission to the museum the following day. The adult's only program is a little different welcoming guests 21 and over to dance to live music, work on art projects and spend the evening in the natural gardens. Once night falls, adults will head indoors for a scavenger hunt, a DJ spinning tunes, a midnight buffet, and open a craft beer and wine bar. This all-nighter is made even better by movie screening, behind-the-scenes tours, and a morning buffet. The cost for adults, only $95 which includes all food and drinks; we can't think of a more awesome adult museum experience!
5. The Field Museum (Chicago, IL)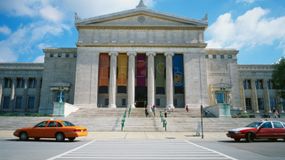 The resident T-Rex, Sue, welcomes families with children from 6-12 to experience one of its "Dozin with Dinos" sleepovers. You will want to pack your flashlight for this sleepover as you will head out on a self-guided tour of the Ancient Egypt exhibit which includes a gigantic three-story replica of an Egyptian tomb, complete with mummies. Overnight guests here will also have the opportunity to excavate fossils and examine the T-Rex's bones. Educational workshops take place throughout the night and bring kids up close to live insects and animals. There are a number of premium packages for families looking for something a little extra and these include a behind-the-scenes guided tour and sleeping spots in the Evolving Planet Exhibition. This overnight program runs from 5:45 pm until 9 am the next morning and promises to be a hit with the whole family.
4. Saint Louis Science Center (St. Louis, MO)
These family-orientated sleepovers are offered all year round and allow visitors to explore the science center after dark. Science demonstrations, a planetarium show, and Omnimax film are just part of the activities. Kids will delight in the pizza dinner, evening snack, and continental breakfast which are included with this overnight experience. Parents and children ages 6 and up are invited to spend the night here sleeping in one of the galleries. Crafty activities include building a rocket, constructing an animatronic dinosaur, and analyzing germs in the life sciences lab. Each sleepover features a different theme including dinosaurs, planetarium, and Sherlock Holmes. Campers here also have the chance to explore the centers 700 exhibits with plenty of free time. Grab the kids, pack up your sleeping bags, and head here for an unforgettable adventure.
3. The Franklin Institute (Philadelphia, PA)
If you think visiting this museum during the day is great, try visiting at night at one of their Camp-In sleepovers, where kids and adults can snooze beside a giant heart of a 350-ton locomotive. Guests at this sleepover will not only enjoy a live astronomy show, a planetarium show and an IMAX movie but they can also try their hand at rooftop stargazing in the Joel N. Bloom Observatory. Kids love taking a ride on the flight simulator, exploring the brand new exhibits in the morning before the public has access, and taking part in the hands-on activities. What is even better, once you have taken part in this sleepover, all children under 13 will have free access to this museum for a year! These sleepovers run Friday and Saturday nights periodically throughout the year and it's truly a once-in-a-lifetime opportunity for families.
2. Museum of Science and Industry (Chicago IL)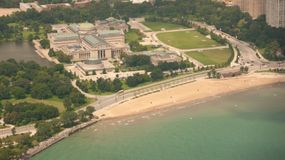 They call it Science Snoozeum and this rare opportunity to visit the museum after dark excites both kids and adults. An intense but fun-filled scavenger hunt will have you searching as a family for a special path, kids will participate in special science activities and make their own science toys, and families will have the chance to sleep nose-to-nose with a real-life 727 airplane. Explore the exhibits after dark including the life-size replica of a coal mine, an actual U-505 German submarine, and a giant heart. Sleepovers here are offered to families with children ages 6-12 and include parking, admission, an Omnimax film, and breakfast. This program operates all year round and offers many themed nights including Halloween and Christmas. The program begins at 5:30 pm and ends at 8:30 am and includes both an evening snack and breakfast.
1. American Museum of Natural History (New York City, NY)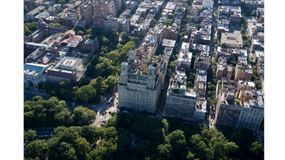 It is no surprise that you can unroll your sleeping bag at this museum, after all the famous movie featuring Ben Stiller was inspired by the NYC Natural History Museum. Visitors here have two options for sleepovers though, one a family-inspired event where ages 6-13 are welcome, and the other, an adult-only 21 and over event. The family-friendly version includes a live-animal exhibition, a flashlight tour of the dinosaur exhibit, and a space show, along with snacks and crafts along the way. The adult's only sleepover starts off with a champagne reception and live jazz music, followed by a buffet dinner with both beer and wine. A flashlight-led fossil fact-finding tour, a midnight showing of the space show, and several presentations take place throughout the night. In both sleepovers, visitors will curl up under the beloved 94-foot long blue whale in the Milstein Hall of Ocean Life.