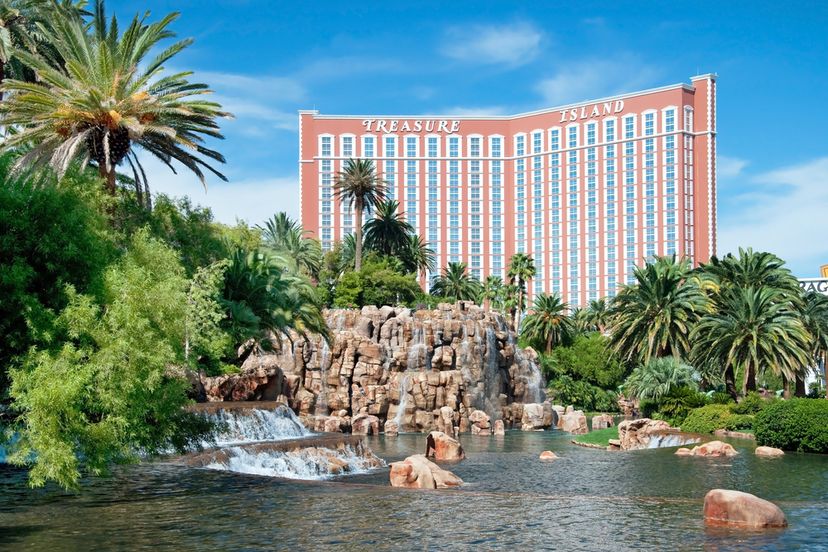 Although Las Vegas is commonly known as an adult playground, the city actually offers plenty of activities and options for families with children. There are many hotels in town that will especially appeal to kids. The 10 best kid-friendly hotels in Las Vegas are Circus-Circus, Excalibur, New York-New York, Stratosphere, Mandalay Bay, Treasure Island, the Mirage, MGM Grand Hotel & Casino, Paris, and Trump International Hotel & Tower.
1. Circus-Circus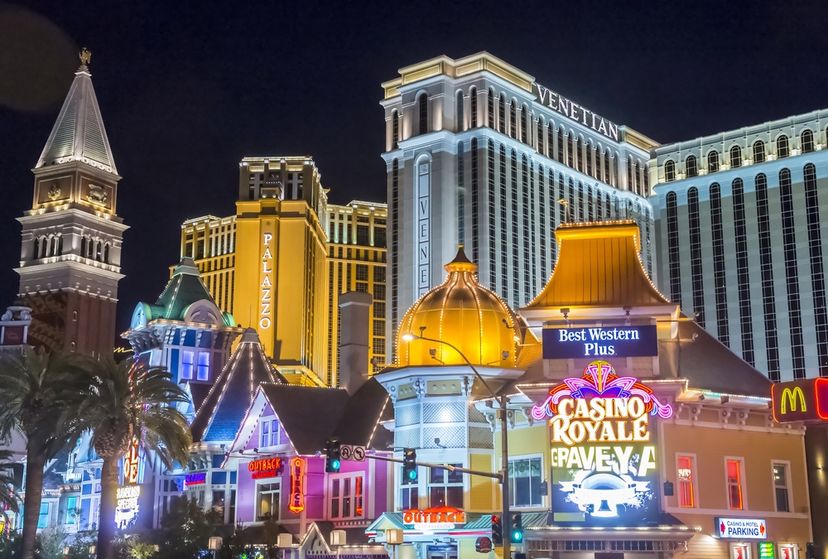 Circus-Circus is perhaps the best hotel in town for kids as it offers free circus acts featuring trapeze artists, juggling, wild roller skating, acrobatics, and clowns. Circus-Circus also features an indoor amusement park called the Adventuredome. This five-acre park includes several thrilling rides including a full-size roller coaster called the Canyon Blaster that turns riders upside down a total of four times! Other major attractions in the park include the Disk'O, Sling Shot, Chaos, Inverter, Sand Pirates, and Canyon Cars.
2. Excalibur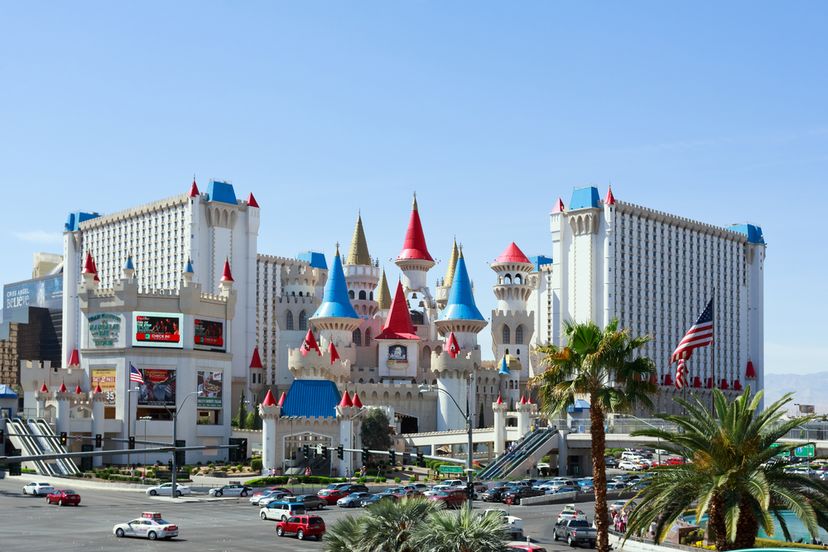 Excalibur's exterior medieval castle appearance is sure to excite kids before they even step foot into the hotel's lobby. A long-time favorite for families, the Excalibur features a large arcade for kids called the Fun Dungeon Arcade. In addition, Excalibur's dinner show 'Tournament of Kings' appeals to kids with jousting, fireworks, and more.
3. New York-New York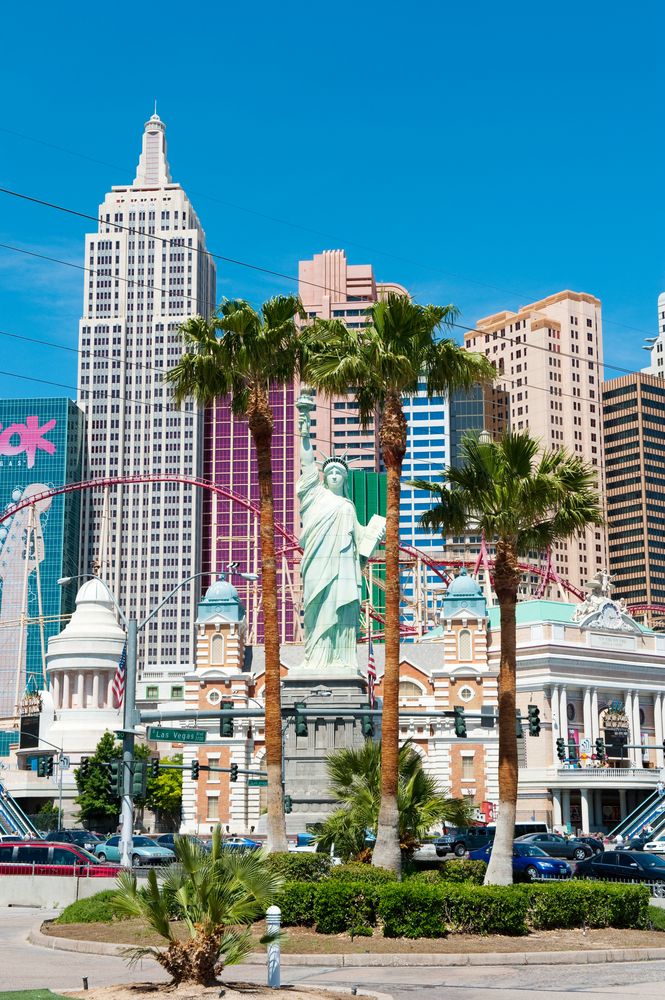 There is not much more exciting to a kid than peeking out their hotel room window to find a roller coaster zooming right past their eyes! In addition to New York-New York's looping coaster, the hotel features the Coney Island Emporium. This huge themed arcade offers over 200 arcade and skill games and is open from early in the morning to late at night.
4. Stratosphere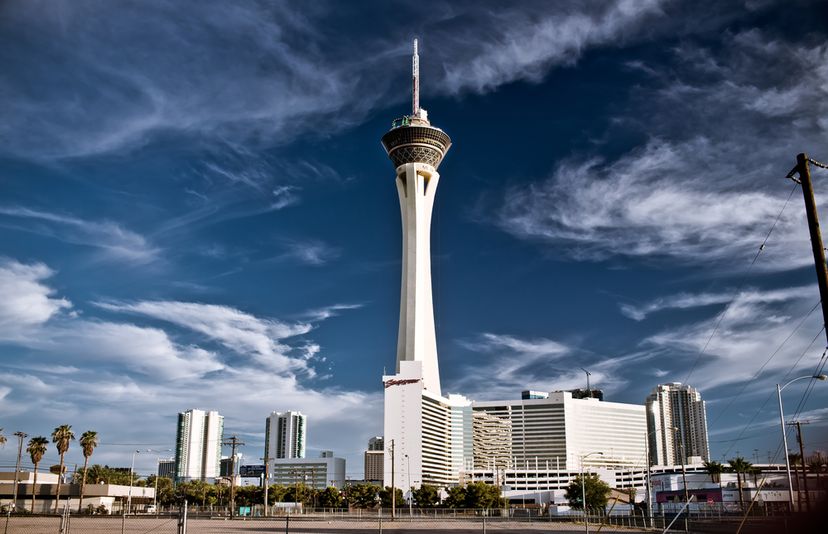 The imposing 1,149-foot tall Stratosphere structure is sure to excite kids upon arrival! For those kids brave enough, the tower features several thrilling rides at the top of the tower including the Big Shot, the highest amusement ride in the world. The other rides are Insanity, X-Scream, and SkyJump Las Vegas.
5. Mandalay Bay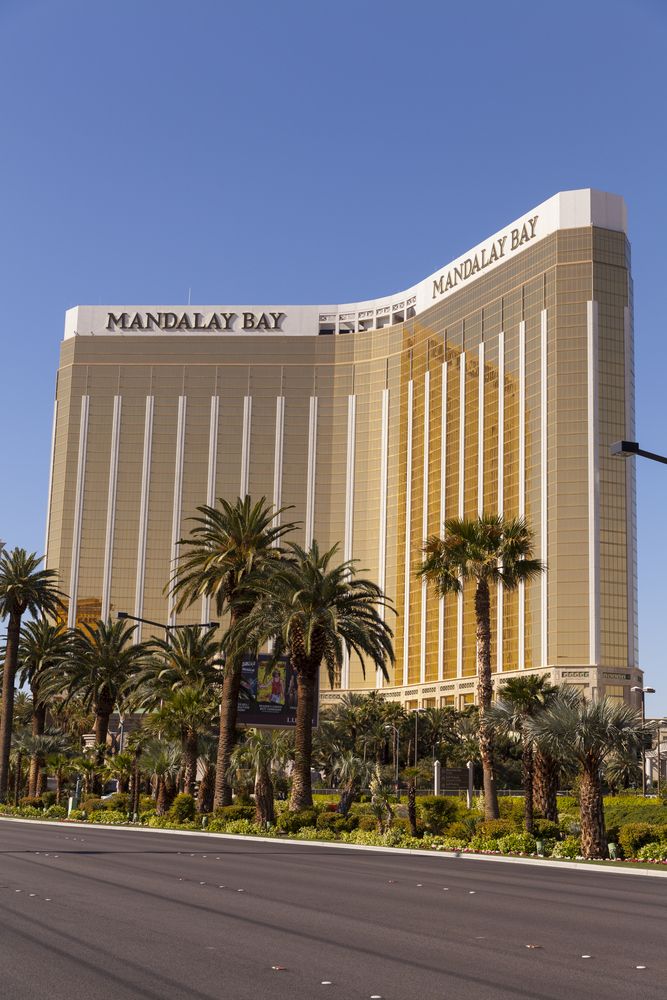 Mandalay Bay is well known for having one of the best pools on the Las Vegas Strip, and this appeals to kids just as much as anyone else! This is especially true since the pool complex includes a huge wave pool and lazy river attraction. Kids will also enjoy Mandalay Bay's Shark Reef Aquarium which contains giant rays, crocodiles, piranha, sea turtles, sawfish, and of course sharks.
6. Treasure Island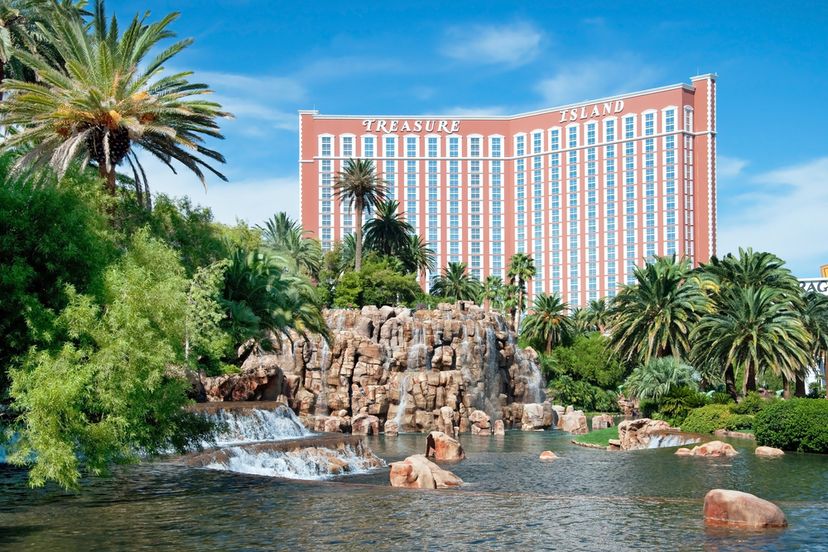 The theme alone of Treasure Island appeals to kids as they can dine and sleep among pirates, skulls, and more. The hotel also features an arcade area and a nice pool area for splashing around.
7. The Mirage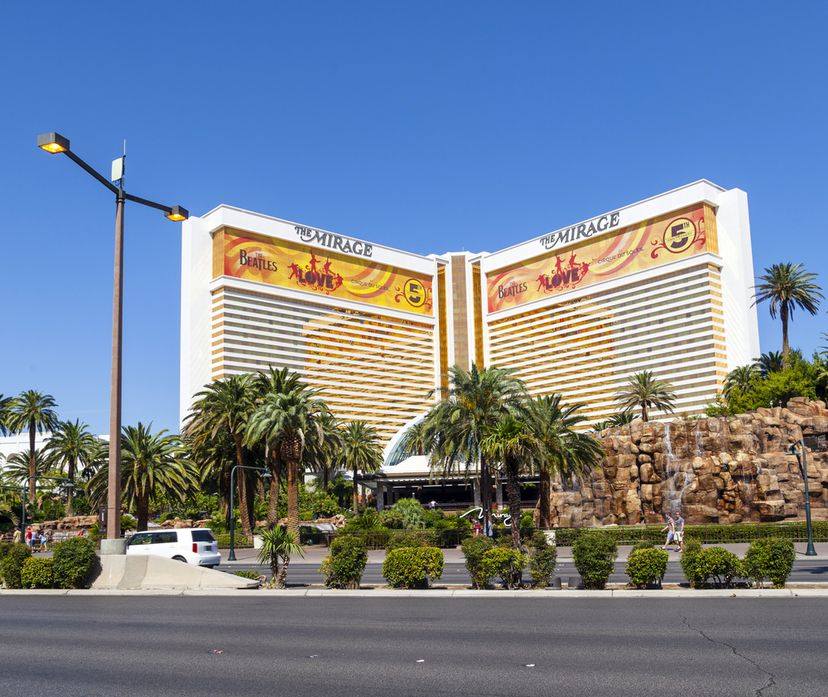 Kids will immediately love arriving into the lobby area of the Mirage with the check-in desk backed by a beautiful aquarium. The Mirage's exploding volcano in front of the hotel is also a huge appeal. In addition, kids will enjoy visiting Siegfried and Roy's Secret Garden and Dolphin Habitat with its leopards, white tigers, panthers, and bottlenose dolphins.
8. MGM Grand Hotel & Casino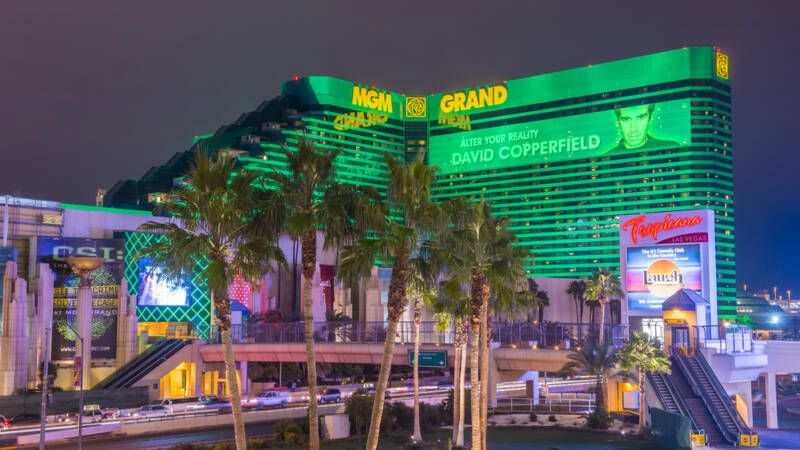 The MGM Grand contains one of the best pool complexes in town, with five separate pools, caves, a winding river, and more. In addition to playing in the water, kids will enjoy the hotel's Rainforest Cafe with animatronic animals and a jungle setting.
9. Paris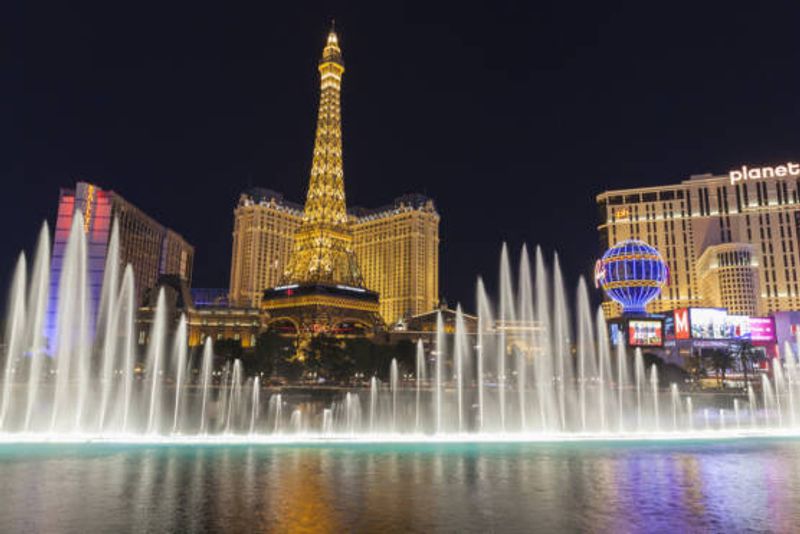 Kids will enjoy racing up the steps at the Paris Hotel's Eiffel Tower to get an incredible view of Las Vegas. Also, the hotel's Le Provencal restaurant features singing waiters that are sure to bring out a smile from kids of all ages.
10.  Trump International Hotel & Tower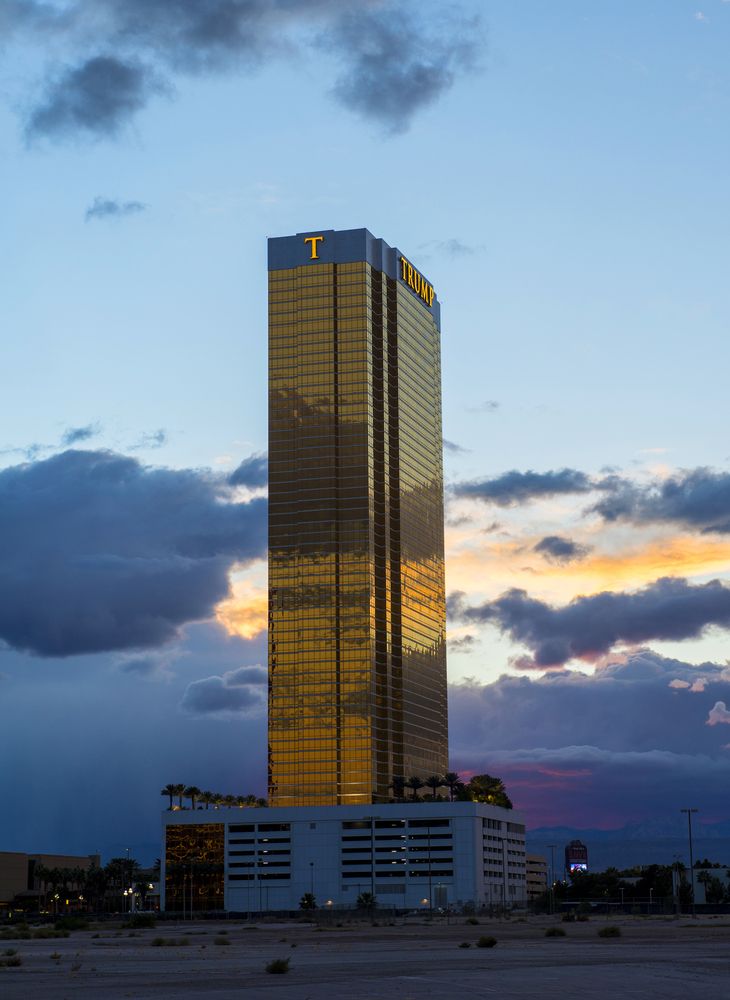 This laid-back hotel off the Strip is a nice choice for families with kids as it offers an excellent Kid's Program with coloring books, board games, children's books, and more.