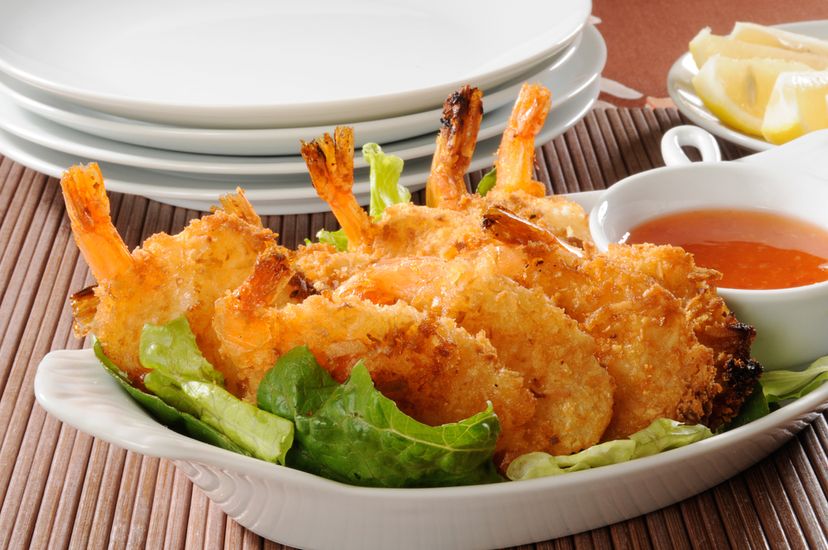 Caribbean cuisine has plenty of influences to thank for their amazing culinary creations, including cuisines such as African, East Indian and European. In spite of all these influences though the Caribbean has brought its own gastronomy to the table and produces dishes that are both simple and satisfying. They cook with the seasons and with the freshest of ingredients, delighting visitors from all over the world. There are hundreds of dishes to try when visiting the Caribbean but here are 10 of our favorite foods from this part of the world.
10. Conch Fritters
Considered a delicacy around the world, there is no better place to try Conch Fritters than the Caribbean, especially in the Bahamas. These fritters are small ball so conch snail meat that have been friend in batter with a number of seasonings. Conch is readily available in the Caribbean which makes this the freshest place to taste this delicious local treat. Many chefs put their own spin on this dish and often use ingredients such as onion, peppers and celery along with a variety of spices. Make sure to try this dish at numerous restaurants including the Poop Deck in Easy Bay, Nassau and Head Over to Conch Fritters.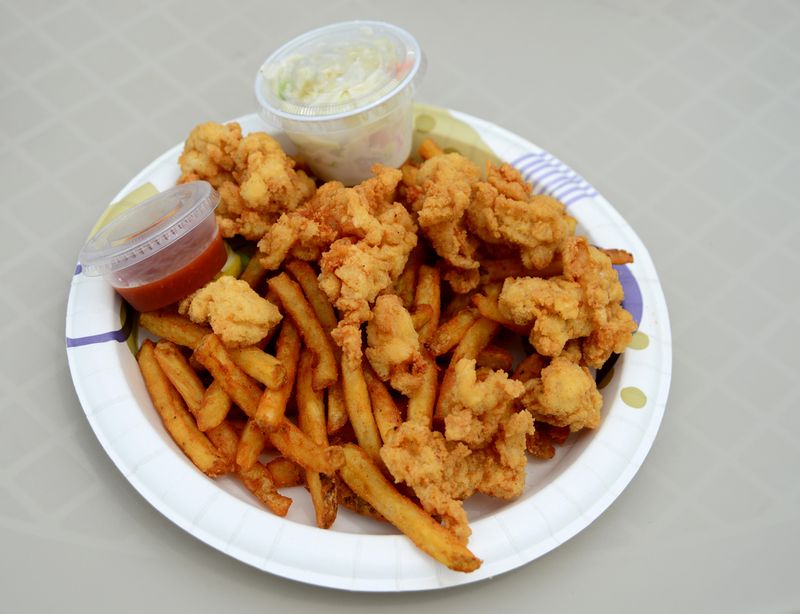 9. Jerk Chicken
It one of the spiciest and well-known and well-loved dishes that originates from Jamaica. The jerk part of the dish is actually a special mixture of spices and can include soy sauce, brown sugar, whole cloves, bonnet peppers, jalapenos and more. The jerk is laced onto the chicken which is than grilled. The grilling process is of most importance when it comes to perfecting this dish and true jerk chicken is actually cooked over coals as well as fresh green wood, most traditionally the wood from the pimento tree. This tree also happens to produce allspice berries which is another component of the jerk marinade. Other meat can also be cooked in the same process and the jerk spice will work its magic by soaking the meat in its flavours.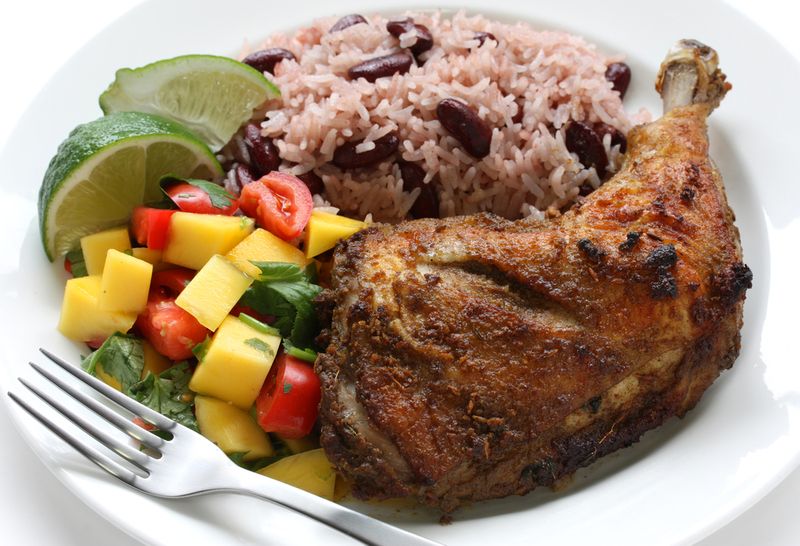 8. Aloo Pie
You will find this variant of the samosa on the twin islands of Trinidad and Tobago. This soft friend pastry is made from flour and water and filled with boiled and spiced mashed potatoes. Other vegetables inside accompany the potatoes such as green peas or split chickpeas without their seedcoat. A little larger than a typical samosa it looks more like a calzone and is ordered with a sweet and sour type dipping sauce known as imli ki chutney.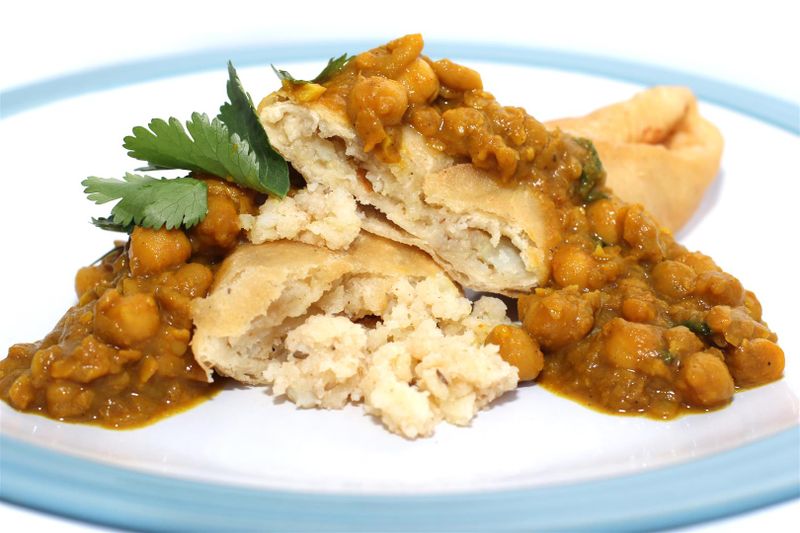 7. Callaloo
This Caribbean dish actually originated in West Africa and was brought to the Caribbean by slaves. This green soup is typically made with amaranth leaves; taro leaves or water spinach. In the Caribbean this dish is often served as a side dish and calls for such ingredients as coconut milk and okra. Callaloo tends to be different from island to island, for example in Jamaica they only use the callaloo leaf, salt, onions and scallions simply steaming the vegetables while in Trinidad they use the okra and coconut milk. Wherever you decide to try it, it is definitely a must and although the dark green soup may not look appetizing at first, it is absolutely delicious.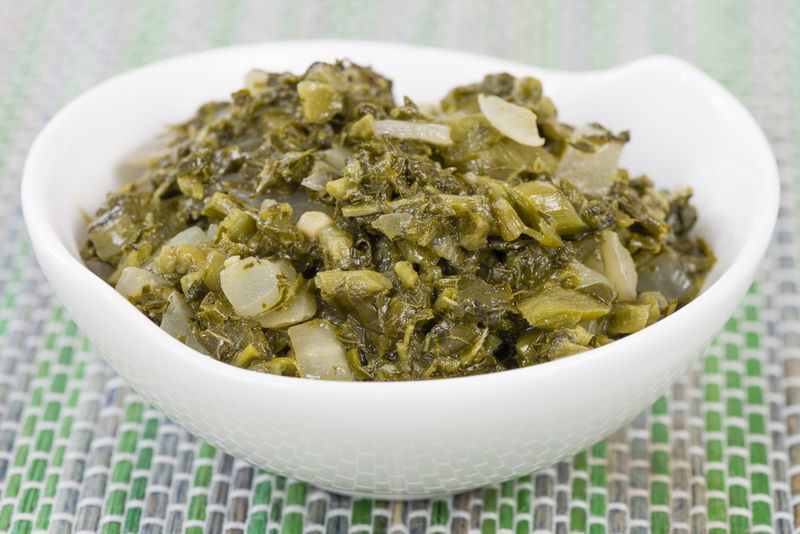 6. Coconut Shrimp
This easy to make and even easier to eat dish tastes that much better in the Caribbean due to the freshness of the ingredients. Soft shrimp is dipped in eggs and coated with shredded coconut, making the sweetness of the shrimp and the crispiness of the coconut come together in one delectable treat. If you are a health conscious individual, you can opt to have this delicious snack baked instead of fried. Try these shrimps out in multiples islands, each offering its own unique twist of spices and coatings.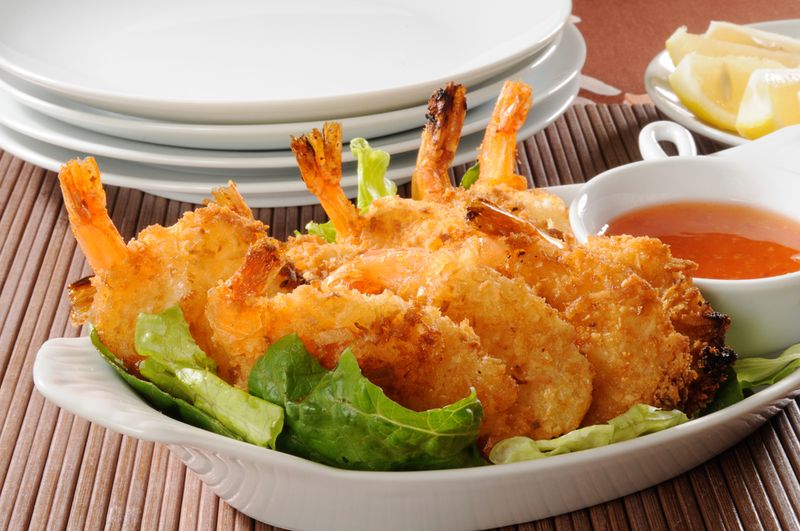 5. Ackee and Saltfish
Ackee happens to be the national fruit of Jamaica and thus its fitting that Ackee and Saltfish is the national dish. Parts of the Ackee fruit are actually toxic and therefore much caution must be had when preparing this dish. Salt cod is soaked overnight before sautéing it with boiled ackee, onions, Scotch Bonnet peppers, tomatoes and spices. It is often garnished with bacon and tomatoes and can be served as breakfast or dinner. It can be served alongside breadfruit, dumplings, fried plantain or eaten with rice and peas.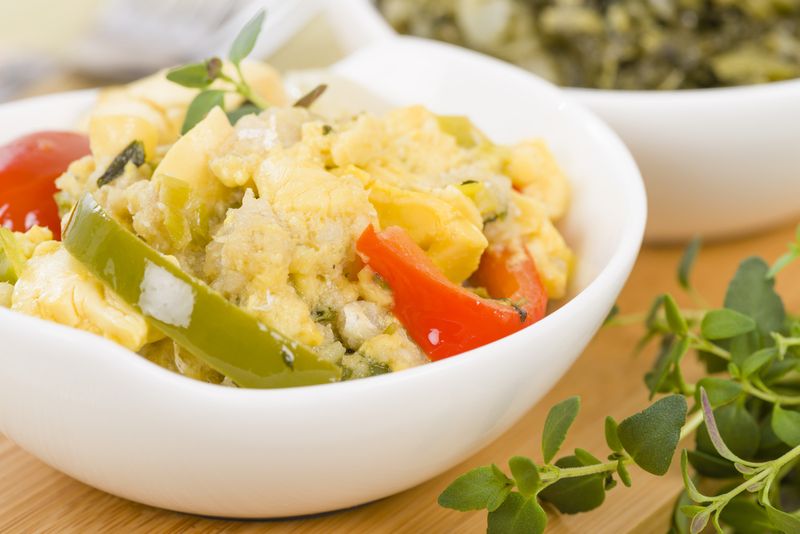 4. Keshi Yena
Laying at the extreme south of the Caribbean is the island of Curacao and it happens to offer one heck of a local main course dish. Keshi Yena is essentially one giant stuffed cheese ball and although it is prepared differently all over the island, the end result is the same, absolute deliciousness. Essentially a round bowl is lined with Gouda or Edam cheese slices, topped with meaty filling (mostly chicken) and than covered with more slices of cheese. Sometimes the cheese ball is smothered in a Creole sauce with plenty of tomatoes and peppers. Other ingredients are olives, prunes or raisons.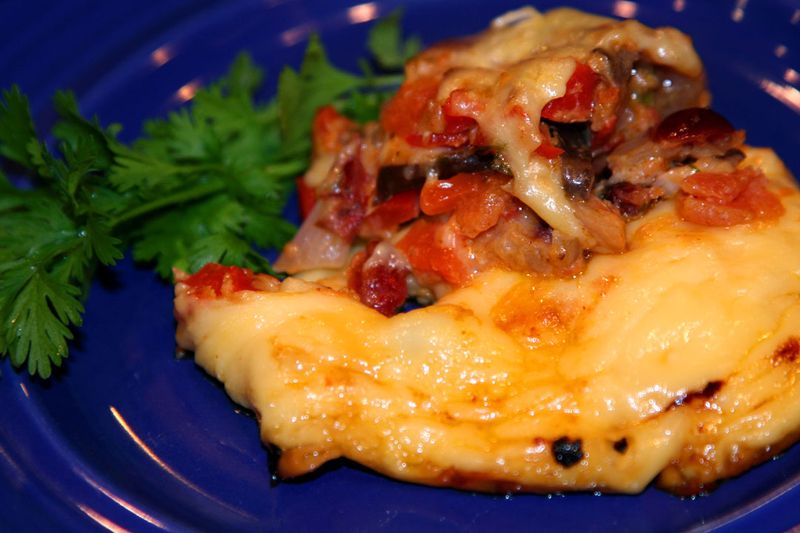 3. Jamaican Patty
Although it is most notably found in Jamaica, the Jamaican patty is also commonly found in Nicaragua and Costa Rica. This pastry is stuffed full of various fillings and spices, baked inside its flaky shell that is often tinted yellow with an egg yolk mixture or turmeric. The filling is typically seasoned ground beef but sometimes can be chicken, pork or lamb. In Jamaica the patty is often eaten as a full meal when accompanied by coco bread. This beef patty came to be shortly after the Cornish pastry was introduced in the Caribbean and using the cumin and curry spices along with the Scotch Bonnet, a hot pepper indigenous to Jamaica allowed them to make it their own.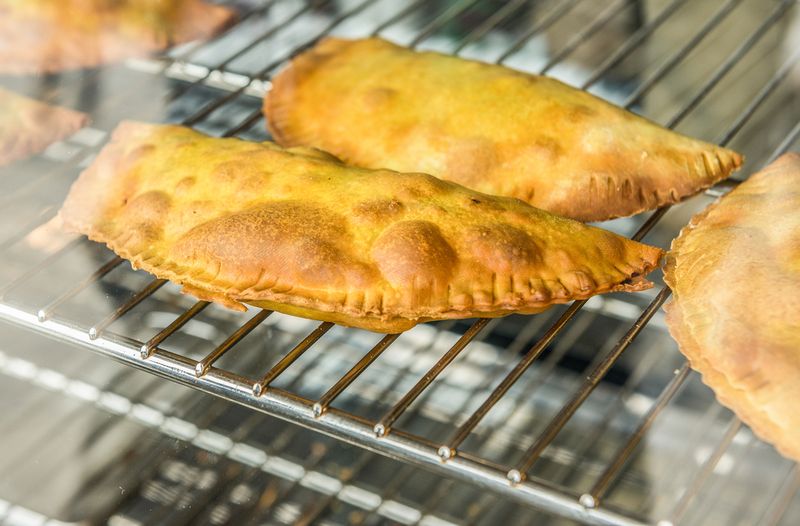 2. Flying Fish
One of the most popular foods in Barbados is flying fish and one can expect to have one land on their plate at some point on this island, which is a good thing considering how delicious they are. Flying fish and cou-cou is actually the islands national dish, featuring the fish steamed and served with cornmeal cooked with okra and water. Many visitors choose to have fish cutters, battered, crispy and fried flying fish that is served on salt bread, normally accompanied by lettuce, tomato, ketchup and mustard. However, which way you choose to eat this meal, you certainly won't regret it.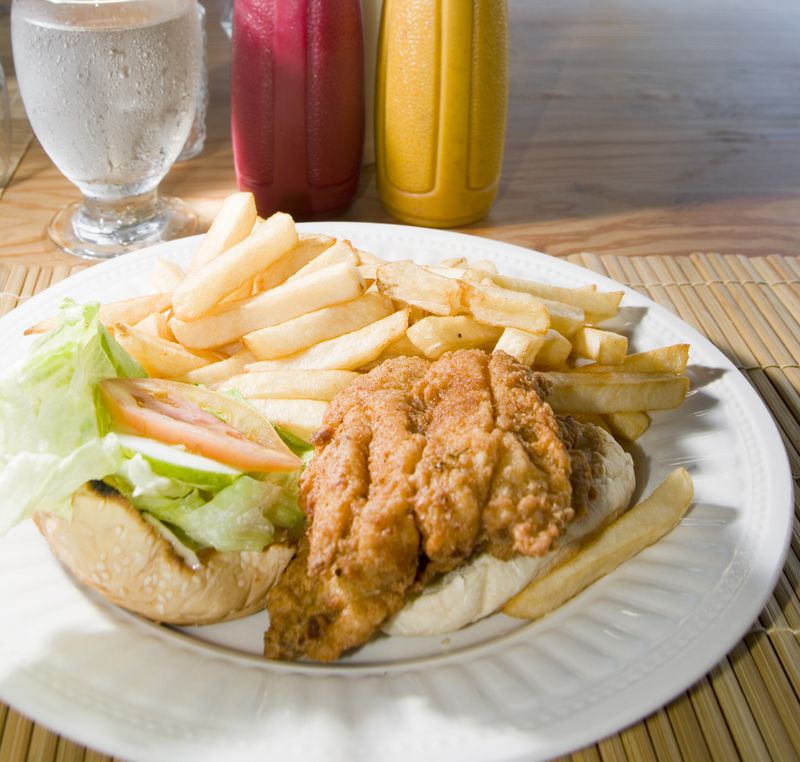 1. Boca Chica Style Fried Fish
The Dominican Republic boasts plenty of colorful and lively dishes but the most loved may just be Boca Chica Fried Fish. One of the most flavorful dishes in the Dominican, this fried fish- normally red snapper- is marinated in a mix of garlic, onions, bell peppers and paprika. Coated with flour and fried twice, the fish vendors in this part of the Island tell visitors it's the love that goes into the recipe that makes it so good. Often served alongside a heap of friend green plantains, this dish is big on flavor.