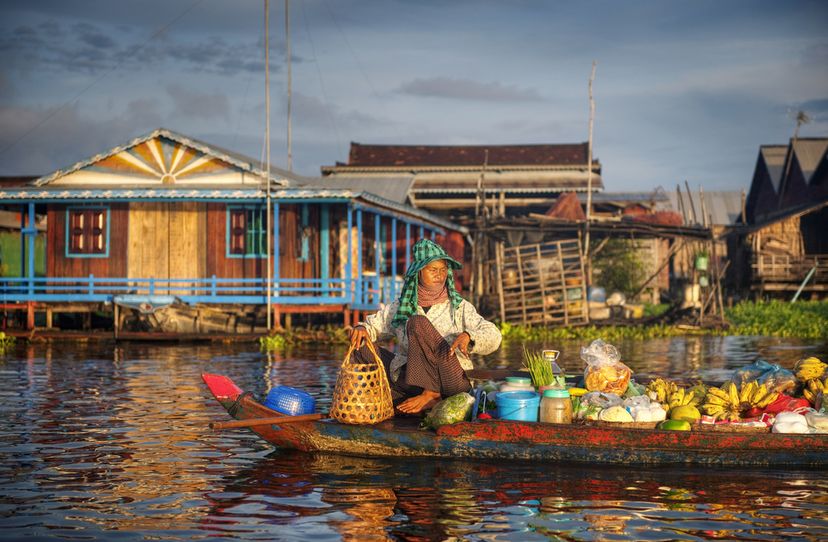 With more people traveling around the world, countries are getting even more expensive to visit. Despite popular beliefs, it is possible to pick the right place where you can stretch your dollar for days, even weeks. Doing your research, opting for public transportation, and eating in local spots will all go a long way to helping you stick to your budget.
10. Thailand
Despite its popularity, Thailand has remained one of the cheapest countries to visit over the years. The north side of the country is definitely cheaper than Bangkok and the islands but you will be hard-pressed to spend more than $50 a day. Rooms go for about $6-10 per day and a meal from a local restaurant will run you $5. The picture-perfect islands are even a bargain here, provided you don't want to stay in a luxury resort. Local buses are cheap, beers are cheap and activities and sightseeing rarely runs you over $15. It is no wonder Thailand remains a hugely popular destination for budget travelers and although many continue to flock here, there is still plenty to explore without being engulfed in the crowds.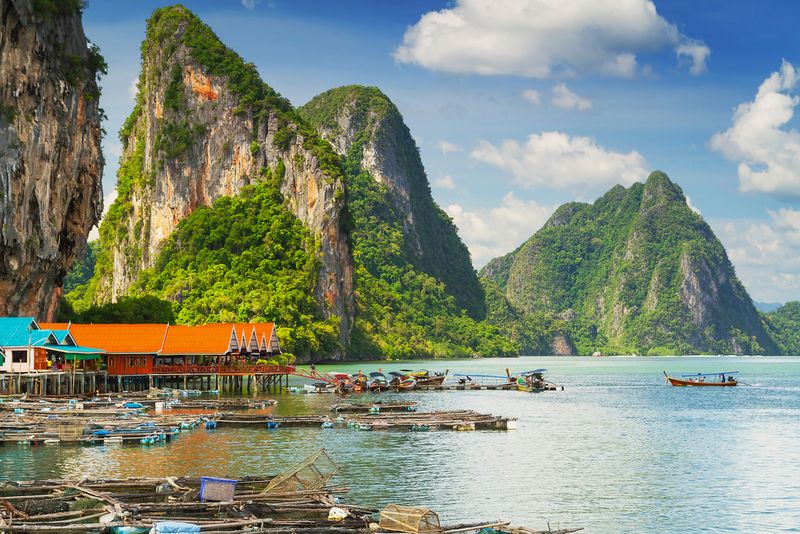 9. Greece
Greece has always been a bit of a budget traveler's paradise when it comes to Europe. The fall of the economy in Greece has only made it more affordable to visit. Whether you are choosing to visit one of the islands or the mainland, there are bargains to be found. In the past few years, tourism has actually been on the decline of this beautiful country and has dragged the low prices even lower. Street vendors will sell you fresh delicious gyros for under $3 where a huge lamb meal complete with local alcohol might run you $10. Hotels and rooms can be as cheap as $20 a night and take local buses to save even more. Stay away from the touristy islands to save on accommodations and meals and choose to visit the roads less traveled.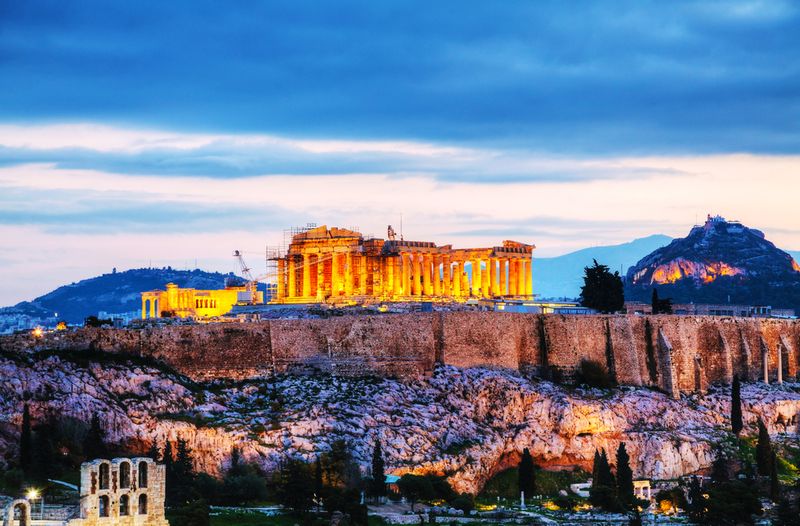 8. Peru
Peru is one of South America's liveliest and friendliest countries and it just so happens to be one of the cheapest to travel in. Although most travelers come here for the Inca trail, Peru is absolutely loaded with other things to see and do. Stay in a hostel for around $10 or splurge for a guesthouse that will run you $25 a night. Sit down meals are rarely over $5 and the local intracity buses cost around $1. What costs the most in this country are the activities you do. Book last minute specials when you arrive in Peru to visit Machu Picchu at half price or explore other ruins of Inca destinations for less. Hit the deserted white sand beaches, sail the Amazon and explore a beautiful country full of happy and funny people.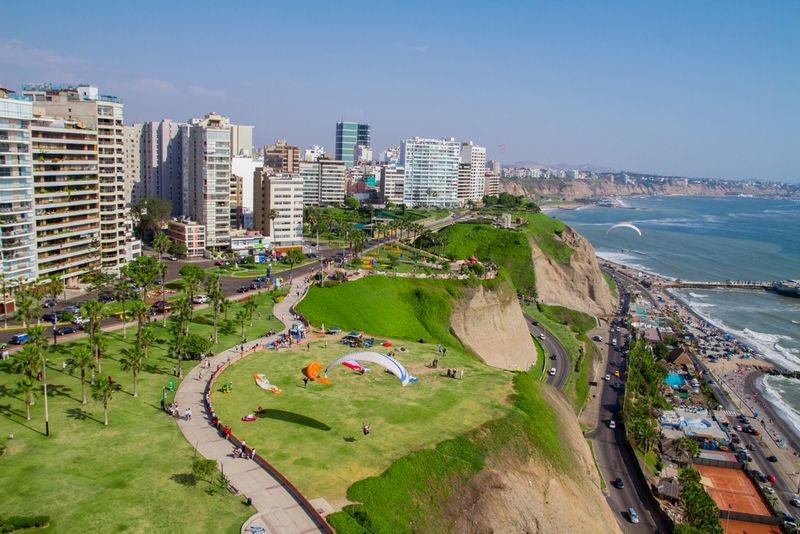 7. Romania
Romania is the perfect country to experience old-world charm at half the price. Although many people associate this country as a decrepit ex-Communist nation, Romania is actually full of awesome things to discover. This Eastern European country offers medieval villages, castles and beautiful countryside. The time to travel here is holiday season which is the low season where you can stay for even cheaper. Expect to pay around $10 for a room and $5 for most meals. Entrance to the museums and galleries are quite cheap at $5-10 and makes for a perfect way to explore the cities. Try to stick to the smaller towns here as the touristy ones can charge double or triple for rooms and meals. If you have always wanted to explore Europe but found the price point to be high, try hitting up Romania for the ultimate European adventure.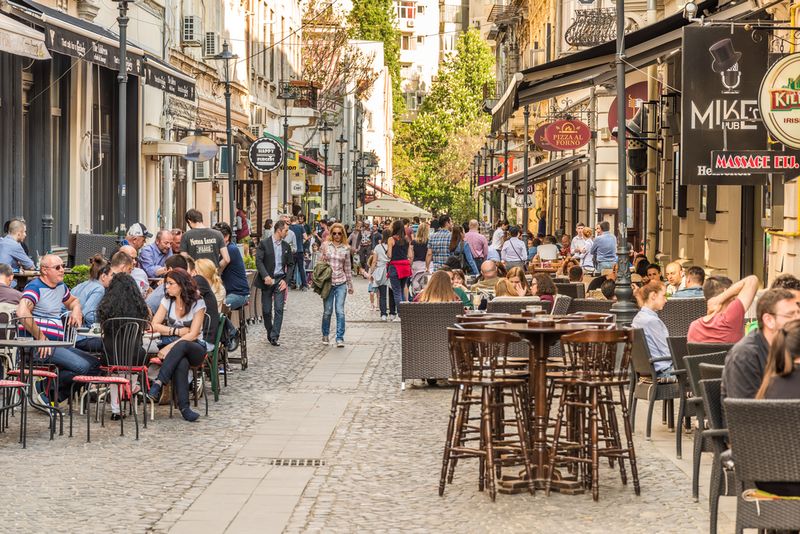 6. Portugal
The cheapest place to visit in Western Europe is the beautiful and lively country of Portugal. Beaches, wine country, historical cities, and towering cliffs make it an exciting place to discover. Dorm beds can be found for about $20 a night and an even cheaper option is to camp as this country is home to spotless campgrounds located right on the beach. Meals can be a bit pricey and the bigger cities such as Lisbon often offer the most affordable food choices. Lisbon also happens to be one of the most affordable cities to stay in a five-star hotel, just in case you feel like splurging for a night. Take advantage of the free admission days that most cities offer with access to museums and galleries, ride the cheap and efficient public transit systems and enjoy this wonderful country at an extremely low price.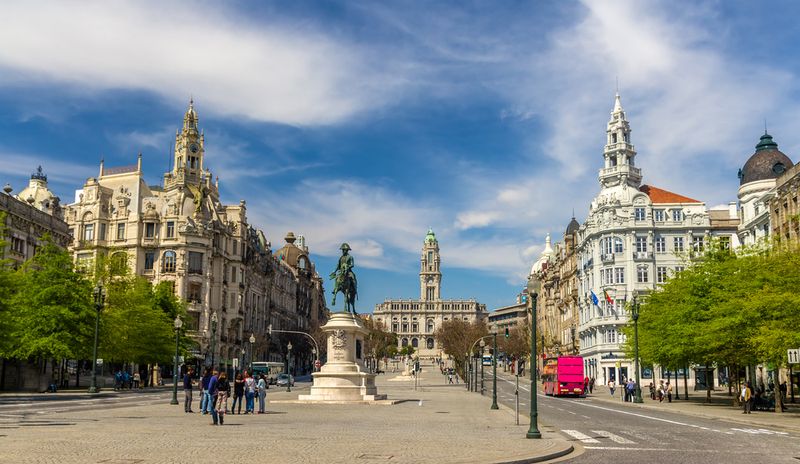 5. Cambodia
Cambodia is one of the cheapest countries on this list to visit and much like its neighboring country of Thailand it offers rich history, great cuisine, and a good nightlife.  This country is also less developed and less explored and therefore comes in even cheaper than Thailand. A fully private room in a typical hostel with air conditioning will only cost you about $8 a night where a typical hotel room with A/C will only run you $15-20. Food is even cheaper, most costing $2 for local food and $6-8 for a more typical Western meal. Even exploring the jungles, the cities, and the ruins won't cost you a lot. With some of the nicest people around and raw rugged beauty at every turn, it is easy to understand why travelers often call this country their favorite. You will be hard-pressed to spend $50 a day here unless you want to live like a king.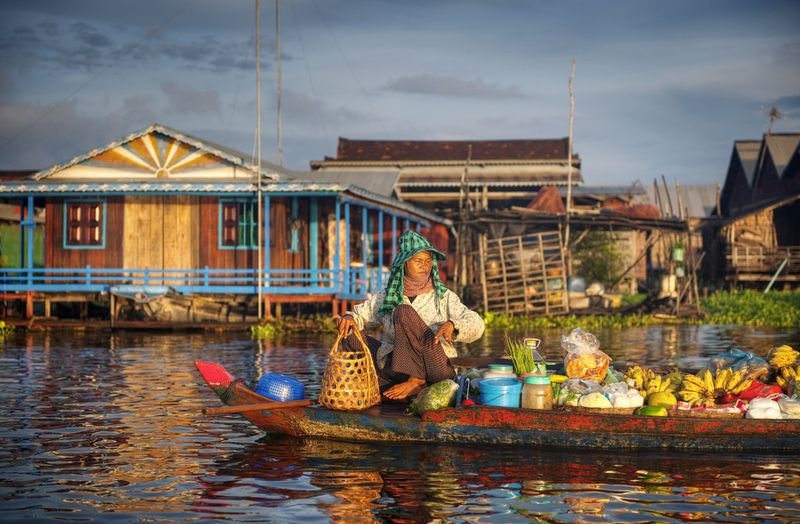 4. Nicaragua
It's the largest country in Central America but one of the least discovered and therefore extremely cheap to travel in. That is until it becomes more popular like neighboring Costa Rica. For now, though it is easy to make your way through the country experiencing the lively people, colorful towns, surfing, wildlife and volcano trekking that will keep you entertained for weeks and all for the cost of less than $50 a day. Sleep in a hammock for $5 or splurge for a room with a bathroom for $20. Food costs just mere dollars whether you are eating from a street vendor or local restaurant. Getting around is cheap and easy, either by using local buses or hopping in the back of a local truck, an ever-popular choice with locals and visitors alike. Stay away from the touristy area of San Juan del Sur as prices tend to be inflated and there are more beautiful beaches and jungles to the north.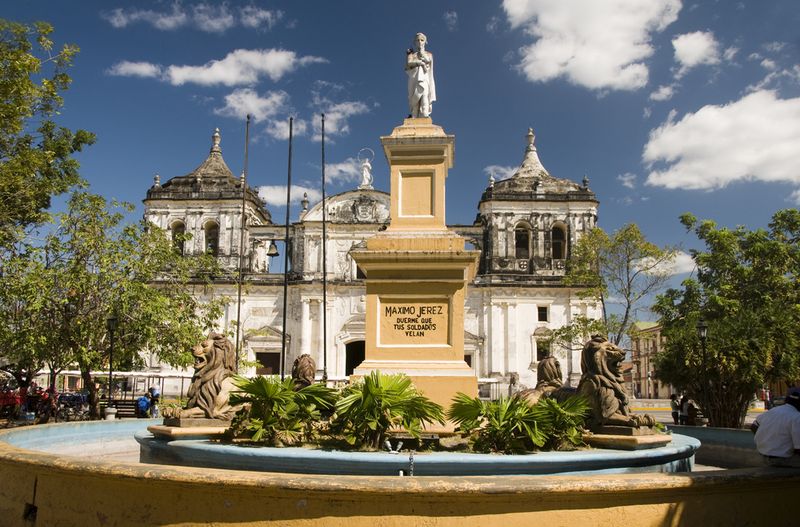 3. Indonesia
This beautiful chain of islands looks to be expensive with its stunning blue waters and silky sands. But don't let the pictures fool you. If you can get away from the more touristy places it is actually quite affordable to travel within the country. In fact, it's the plane ticket to get here that costs so much. The touristy south near Ubud and Kuta are where visitors will want to avoid, as they are full of dirty beaches and overpriced resorts. Head to the rather unexplored areas instead and it is easy to find a room in a hostel or guest house for less than $4 a night. Street food will only cost you a couple of dollars where a restaurant meal may run you $6. For well under $50 a day you will find rice terraces, black and white sand beaches, volcanoes, food markets, and jungles.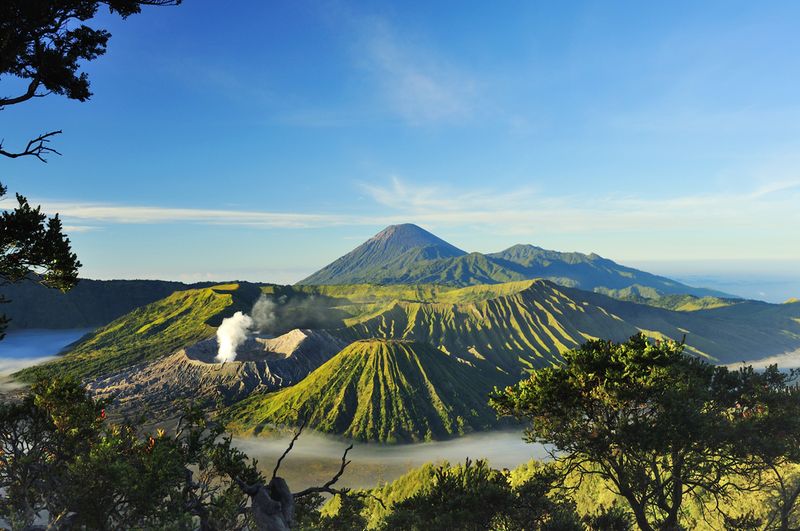 2. India
India is extremely cheap to travel to and instead of asking how one should survive on $50 a day most people ask how they can do it on $20 a day. Yes, it is possible. Local Indian vegetarian food is the way to stick on budget with the occasional splurge on meat and you can bank on spending no more than $10 a day total on food. Rooms can be found for about $5 a night. Take rickshaws instead of taxis and local buses. The flight to India is definitely the most expensive part about traveling here but once you have arrived, everything else is truly a bargain. With the exchange rate being as it is, changing dollars into rupees is advantageous for the traveler and they are seeing 50% more money to travel with, thus making India one of the best bargain countries on this list.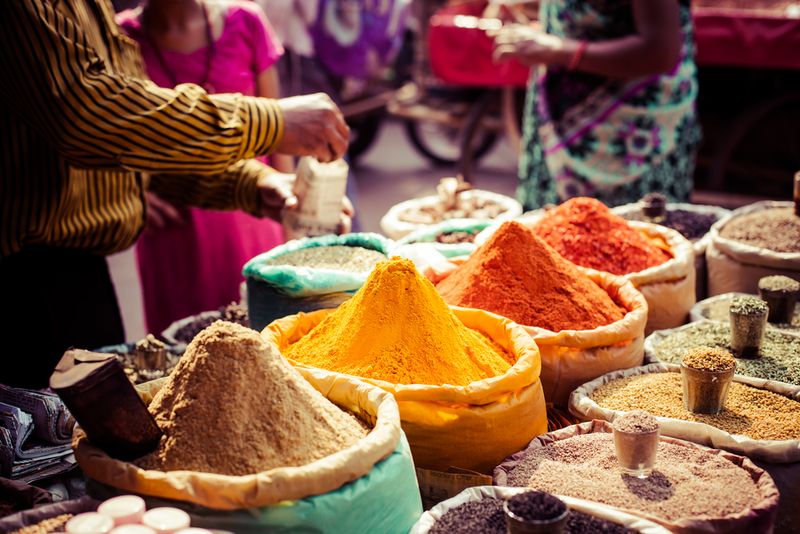 1. Turkey
Turkey is a unique mix of eastern and western culture which visitors should plan on spending at least a few weeks discovering. Luckily it is easy to live on much less than $50 a day here and despite popular beliefs, it's actually not that expensive to reach. Istanbul happens to be one of the handfuls of cities around the world where airfare bargains are the norm. Hostels will be your most expensive part costing about $20 a night but the quality is high and often includes a wonderful breakfast. Typical food such as kebabs and shawarmas will only cost you about $2. The good news is the buses run frequently and are cheap, offering the chance to explore a lot of this country. Turkey offers spectacular landscapes, delicious food, fantastic sights and plenty of things to do all for the mere price of $50 a day.