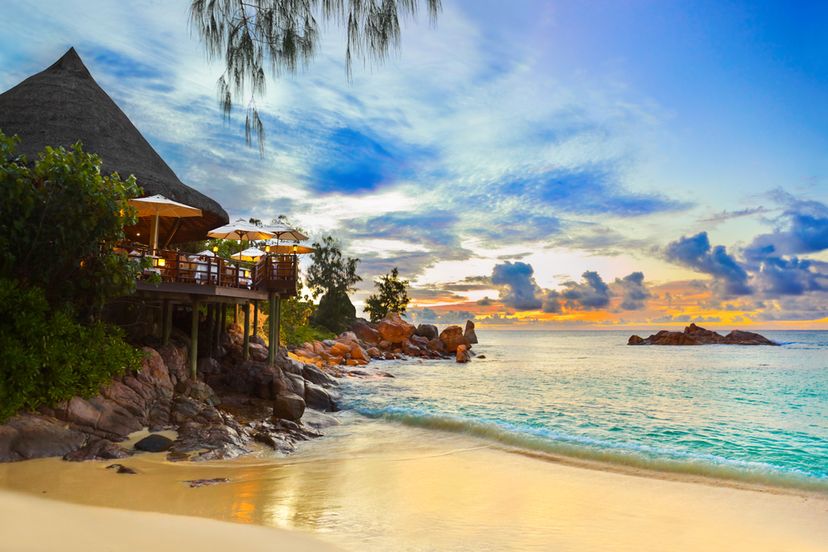 Eco-tourism has become something of a buzzword in recent years. Some might be quick to write it off as nothing more than fancy marketing, but the trend toward "green" travel has stayed strong through 2015, with 53% of Americans looking to book green hotels, and interest in environmentally viable and sustainable tourism is likely to grow in 2016 as talks around climate change continue. So where can we expect green travelers to head off to in 2016? Here are our 10 picks for the year ahead.
10. Costa Rica
Let's start with the tried-but-true Costa Rica. Costa Rica is a recognized leader in ecotourism, often considered a pioneer. The country's focus on sustainability makes sense because Costa Rica's tourism industry is heavily centered on its natural resources, including its abundant wildlife, lush mountain ecosystems and its "cloud forests." Costa Rica's commitment to green extends outside of the tourism industry, however; in 2007, the country committed to becoming carbon neutral by 2021 and, as of 2015, 93% of the country's energy needs are met by renewable sources. Environmental taxes act as disincentives to polluting businesses and laws such as the 1996 Forest Law have helped reorient other industries to sustainable development. All of this means that tourists traveling to Costa Rica can feel secure knowing they've made an environmentally sound choice.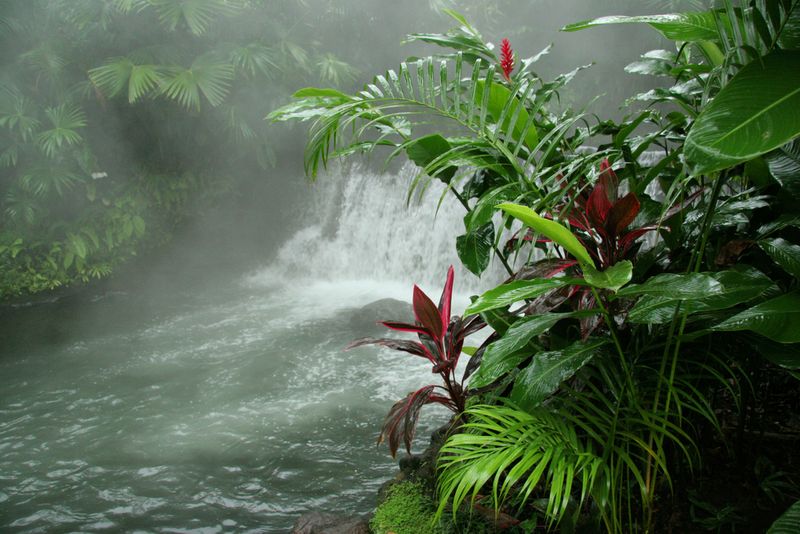 9. Laos
Two decades ago, Laos was relatively low on the list of international destinations; since the 1990s, however, tourism has grown explosively, from under 100,000 visitors annually to nearly 2 million tourists every year. The relatively quick growth of the industry might lead to concerns about exploitative development and destructive mass tourism, but Laos has also developed a strong orientation toward ecotourism—perhaps fitting for a country that has adopted the slogan "Simply Beautiful." Luang Namtha, the northernmost province in Laos, is one of the best areas for tourists looking for a trip focused on sustainability: local villages earn alternate income from offering trekking and rafting tours through the biodiverse region around the Nam Ha Protected Area and the Namtha River, which encourages preservation of the environment as an attraction for continued tourism.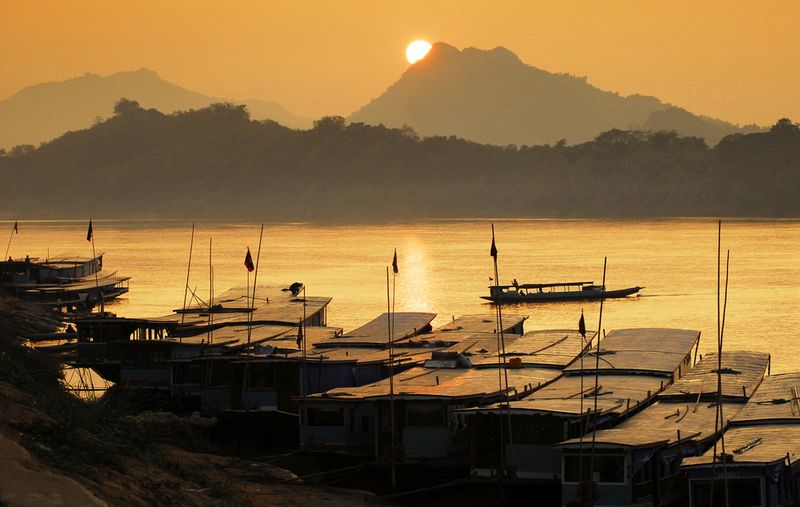 8. Cambodia
Tourism in Cambodia has long been overshadowed by violence in the country. Nonetheless, tourism is the second-most important industry in the self-proclaimed "Kingdom of Wonder," and is based on 3 key elements. One of those elements is an embarrassment of natural attractions, and nowhere is that more evident than in Koh Kong, the country's southwestern most province. Located near the border with Thailand, the region embraces part of the Cardamom Mountains and boasts 1 of the largest forests in Southeast Asia. The area also features untouched beaches and pristine waters along its undeveloped coastline. Cambodia's largest national park, Botum Sakor National Park, is also located in Koh Kong, along with part of the Kirirom National Park. The rugged terrain along the Tatai River has been perfect for developing sustainable tourism aimed at keeping the natural wonders of Koh Kong intact for future generations.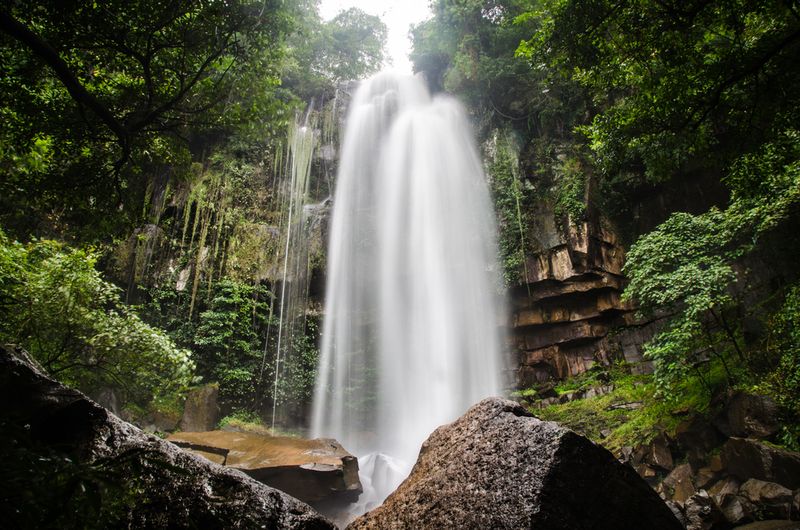 7. Greenland
There's been plenty of discussion about Greenland lately: the country has been named one of Lonely Planet's top travel destinations for 2016, and much of the country's frozen landscape seems to be melting at an alarming rate. While that might seem to be a call to travelers to see Greenland before it's "too late," Greenland has been working on a better plan: a sustainable tourism industry. Since much of the country's young tourism industry focuses on experiences like dog-sledding, hiking along glaciers and whale-watching, ensuring that tourism in Greenland is eco-friendly is a must. Natural Habitat's Base Camp Greenland is one recent eco-friendly initiative; the small-group excursion takes adventurers to a carbon-neutral expedition camp at the eastern edge of Greenland's ice sheet. While 2016 promises to be a big year for Greenland tourism, that doesn't mean it can't be kept green.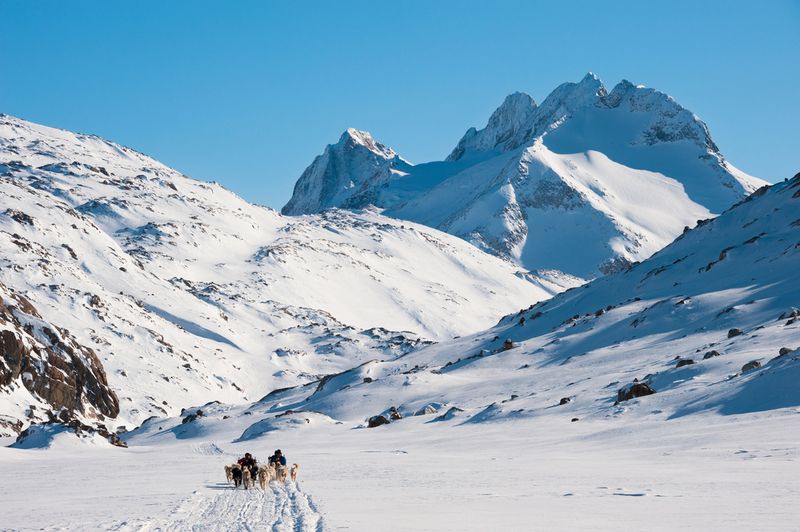 6. Norway
While it might be eco-conscious Western tourists who have been a driving force in the development of sustainable tourism, the tourist industries of most Western economies are run on less eco-friendly initiatives. One country that's pushing toward an increasingly green tourism industry is the Scandinavian country of Norway. One of Norway's top attractions has always been its environment, most particularly its rugged mountains and stunning fjords. While the remoteness of the fjords has kept them well-protected, so too have Norway's strict environmental regulations played a role in keeping the iconic Norwegian landscapes pristine. Ensuring a healthy environment extends outside the realm of the tourism industry, and Norway is considered a leader in environmental policy in other industries as well. That means that scenic boat tours, biking through rugged mountain terrain and wondering at the snow-capped mountain vistas of the Norwegian fjords will be activities for future tourists as well.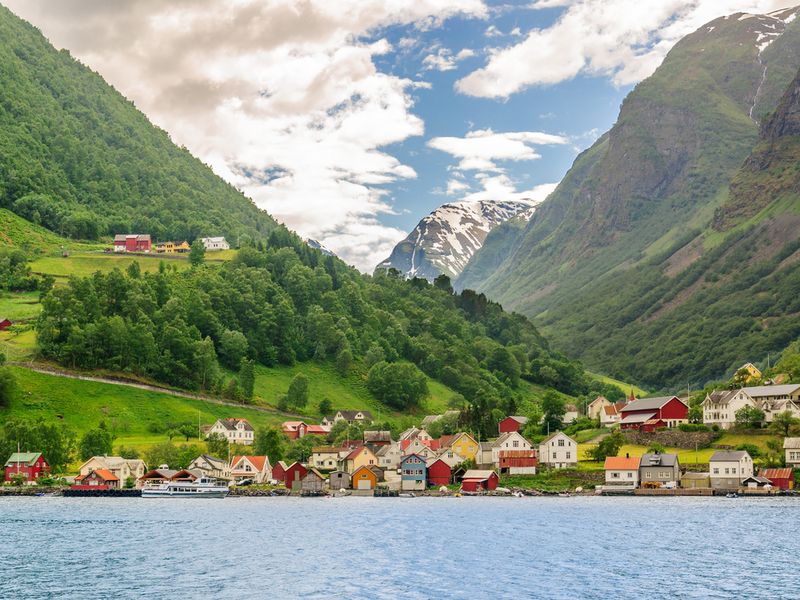 5. Botswana
Botswana gets the short end of the stick when it comes to African tourism; the southern African country is bordered by South Africa, Zimbabwe, Namibia and Zambia. In the ecotourism industry, Botswana is often overlooked for Kenya. Botswana, however, has its own charms: about 70% of the country is covered by the Kalahari Desert and the Okavango Delta, 1 of the 7 Natural Wonders of Africa and UNESCO World Heritage Site, is also located in the country. The Chobe Game Reserve is home to a large herd of free-ranging elephants and the Khama Rhino Sanctuary offers guided trekking experiences, while the Central Game Reserve offers up some of southern Africa's most unspoiled wilderness. In terms of tourism, the industry is small, but growing in Botswana, which means that the country has had time to focus on developing sustainable initiatives.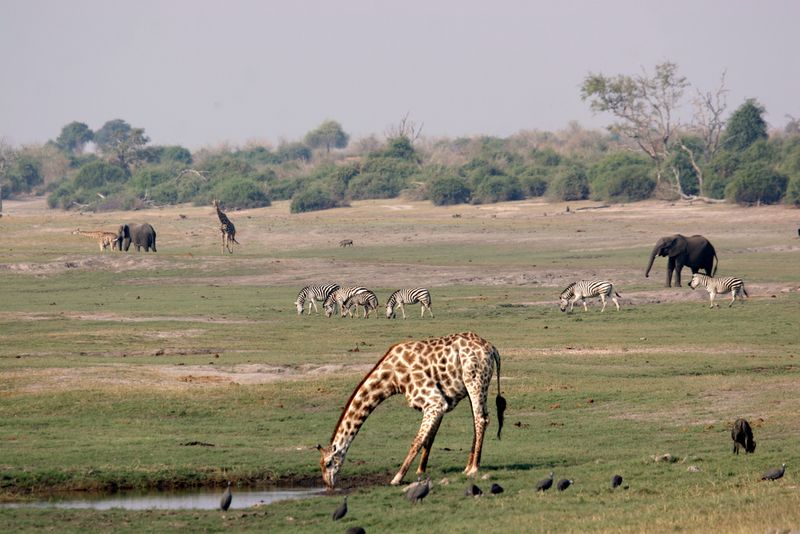 4. Maldives
The Maldives, located in the Indian Ocean, is a chain of 26 atolls that is threatened by rising sea levels. With this in mind, the country has been a leader in green industries, including ecotourism. The government has pledged to make the country carbon neutral by 2019. The islands rely heavily on tourism, which is the largest sector of the economy. Most tourism is driven by the Maldives' natural beauty, including extraordinary diving opportunities in clear blue waters. The islands are often promoted as a tropical resort getaway, and white sand beaches and sports like surfing and scuba diving are popular. Government policies have aimed to reduce damage to sensitive coral reefs and to make stricter laws for waste disposal, while resorts themselves have focused on recapturing wasted energy and recycling heat.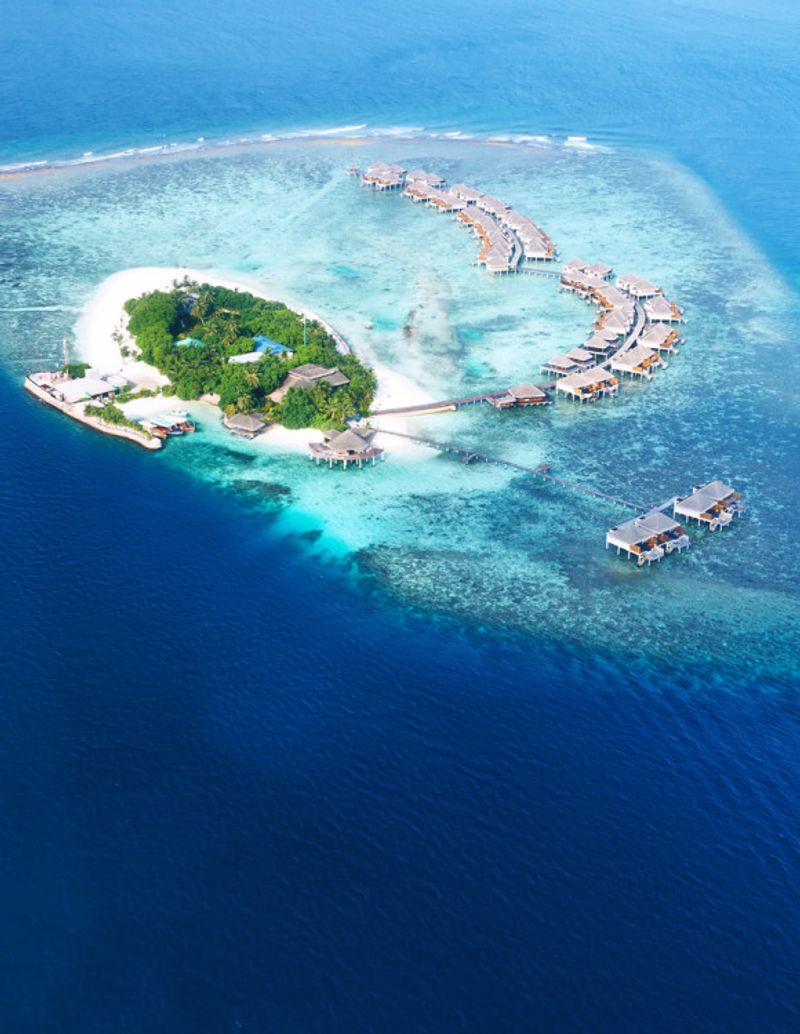 3. Seychelles
The Seychelles is a 115-island country located off the east coast of the African continent. Tourism is the primary industry in the economy and has been since the late 20th century. Since the mid-1990s, however, the government has moved to ensure that tourist development doesn't come at the expense of the islands' natural environment. This has included capping the number of beds in some of the most popular destinations, such as La Digue. The islands contain a number of unique ecosystems and are home to a host of diverse plants and animals, some of which live on only 1 or 2 islands. While Seychellois culture is coming to value environmental protection, the nation is not currently committed to clean energy or a carbon-neutral plan; time will tell if the environmental conscience of the tourism industry spreads to other sectors of the economy.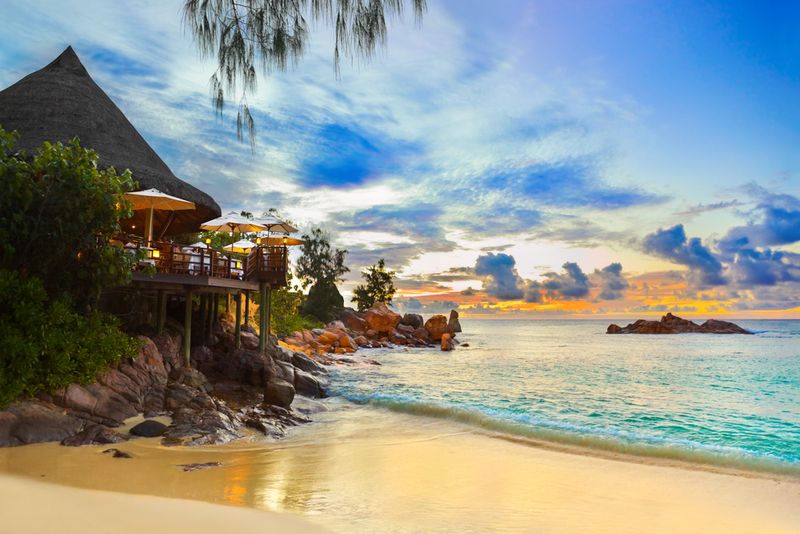 2. Kenya
Tourism in Kenya has always been driven by its natural attractions; in recent years, visitors have been attracted to coastal beaches and game reserves, such as the expansive East and West Tsavo National Park. The country boasts 19 such national parks and game reserves, the Great Rift Valley and a stunning view of Mount Kilimanjaro. Best known for its savannas, Kenya is still most popular for safaris, but you can also visit coral reefs on the coast, along with rainforests and deserts. Ecotourism Kenya, a watchdog organization, keeps an eye on tourism and rates accommodations based on their environmental policies. Most safari outfitters now offer eco-friendly options for visitors, and many of them ensure they give back to or work on behalf of the local people, thus working toward sustainability in the industry.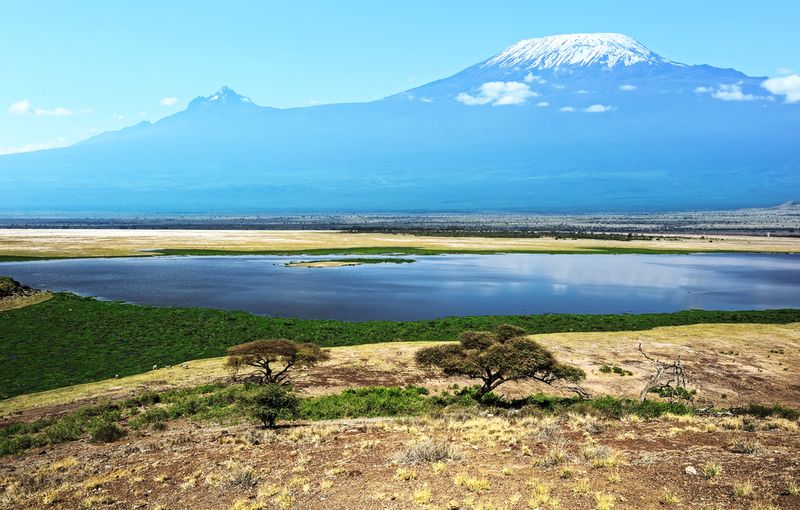 1. New Zealand
New Zealand is a major destination for travelers who seek adventure; the wild, untamed and often rugged landscape offers excellent opportunities for almost all outdoor activities, from hiking to trekking to mountain climbing to surfing and diving. Given that tourism focuses largely on the natural environment, it's little wonder that New Zealand is also invested in protecting its natural assets—the country has committed to becoming carbon neutral and markets itself as a "clean, green" playground for adventurers. The country has developed numerous walking and hiking trails, such as the internationally recognized Milford Track and the Te Araroa Trail, which spans the country. In line with the country's presentation of itself, ecotourism initiatives have been on the rise, although there is some concern about tourism being a carbon-intensive industry, as many visitors travel huge distances to reach this remote country.