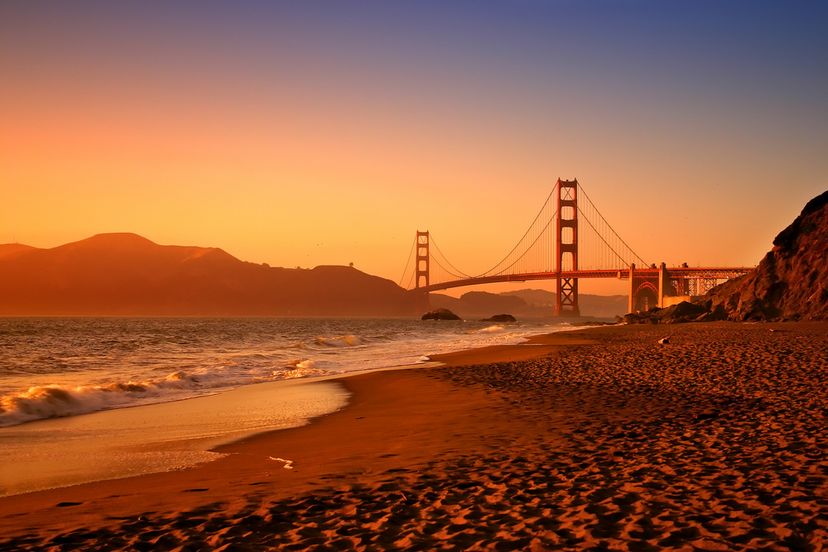 San Francisco is full of family-friendly activities that will delight adults and children alike.  With state of the art museums, famous historical landmarks, tons of delicious food, and parks and beaches galore, this city is a great one to see with kids in tow.
1. San Francisco Zoo and Gardens
Open 365 days a year, the San Francisco Zoo and Gardens is a must for the whole family.  The zoo is home to more than 1000 animals and has a designated children's zoo with a playground, a café, wildlife theatre, carousel, nature trail, and more.  Kids and adults alike will delight in the animals, the garden, and everyone will walk away having learned and seen something new.  The zoo offers discounted rates for children 4 – 14, and children 3 and under are free.  Strollers are for rent at visitor services.  Make sure you check out their website for the daily schedule, as well as buy tickets in advance, download a map, and get directions.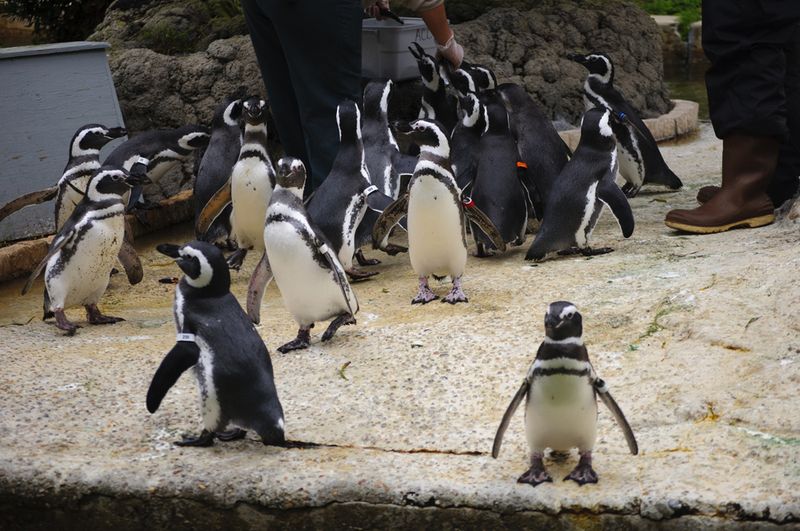 2. Children's Creativity Museum
This interactive, hands-on museum of art and technology will thrill and engage your children while on vacation.  Labs and studios offer spaces where children can collaborate and create pieces of art and innovation, and then share them with their families.  Every day, a Mystery Box Challenge encourages kids to invent something using the materials inside the box, inspiring invention and critical thinking skills.  Open Tuesday through Sunday, this museum offers admission for $12 and kids 2 and under enter for free.  Check out their website for directions and hours.  Visit and watch as your children make new friends, try something new, and have a great day.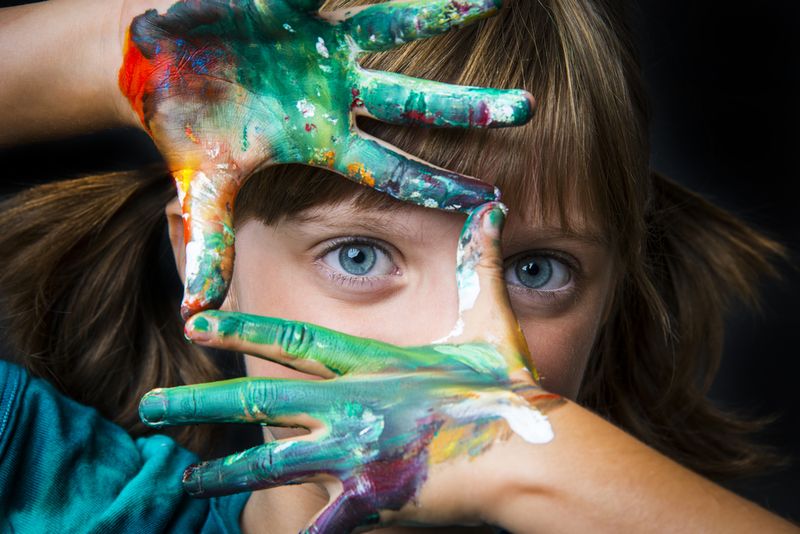 3. Exploratorium
Are your kids sick of being told to keep their hands off the exhibits?  The Exploratorium at Pier 15 will keep your whole family engaged and entertained while everyone learns something new.  Save yourself time and streamline your visit by ordering tickets online.  The Exploratorium offers discounted tickets for children (4-12) and youth (13-17) as well as free entry for children 3 and under.  Tinker and build, explore the living world, and visit the outdoor gallery and observatory.  Exhibits are constantly changing and enriched with special events, so be sure to look at their schedule to make the most of your visit.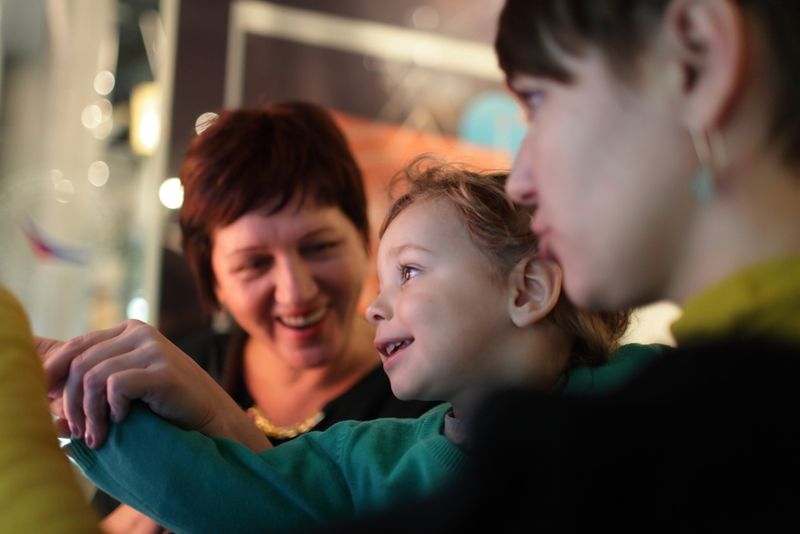 4. Golden Gate Park
Bigger than New York City's Central Park, the Golden Gate Park of San Francisco is a trip unto itself.  Rent a rowboat or paddleboat on Stow Lake (life vests are available for kids).  Play on the Koret Children's Quarter, an incredible playground featuring a 50 foot climbing tower, slides, and zip lines.  Watch the windmills, take a ride on the carousel, relax in the Japanese Tea Garden, pop into the de Young museum, and check out the California Academy of Sciences that features an aquarium, a natural history museum and a planetarium (open daily with limited hours on Sunday, discounted entry fees for children and youth, kids 3 and under are free).  Bring your running shoes and a picnic and make a day of it!
5. Visit the Beach in the City
San Francisco, being a peninsula, is home to many beaches.  Before you leave home, remember to pack those bathing suits, beach towels, and toys!  If the weather is nice while you're in the city, pack a picnic and head to the beach with the whole family.  Ocean beach has over 3 miles of sand, making it feel like you've left the busy city behind you.  Baker beach offers an incredible view of the Golden Gate Bridge.  Crissy Fields, a beach that is part of the Golden Gate Park, is generally less busy.  September and October are the best months to get sunny beach weather, but remember that the water can get choppy and is cold year round, so keep kids close!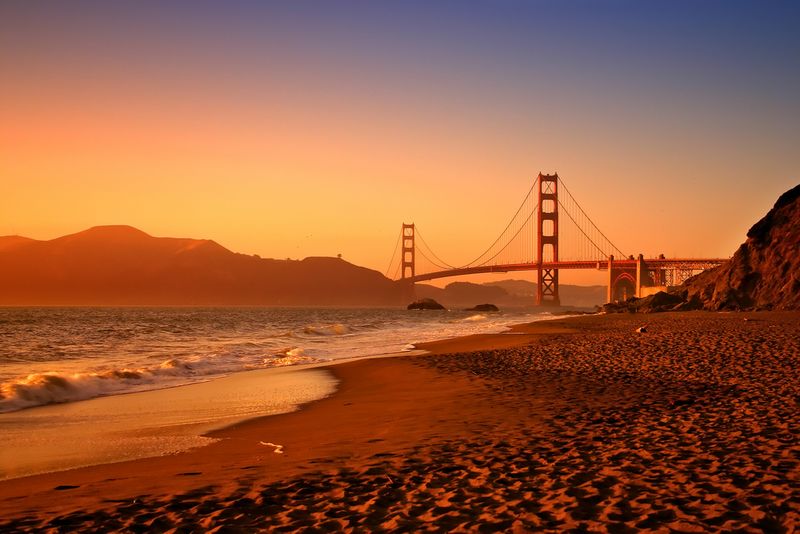 6. Alcatraz
You can't visit San Francisco without seeing Alcatraz.  Take a ferry from Alcatraz Landing at Pier 33 out to the famous island prison and learn all about its mysterious history while seeing incredible views of the Bay. If you feel like being extra spooky, try to do a night tour…  Tickets include the ferry ride there and back and sell out fast, so make sure to book your tickets well in advance (online ticketing is available up to 90 days before your Alcatraz adventure).  Discounted admission available for juniors (12-17), children (5-11) and kids 4 and under are free.  Bring comfortable walking shoes so you can navigate the steep roads on Alcatraz, and keep that in mind if you are bringing a stroller!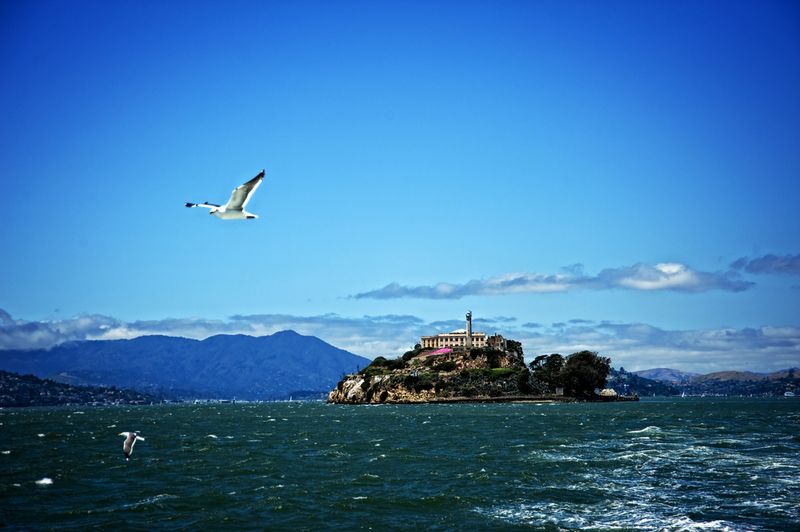 7. Sea Lions at Pier 39
Sea lions live year round at Pier 39, and are worth a visit when in San Francisco.  Their population can grow to 900 in the winter, but migration dwindles their numbers on the Pier in the summer.  Either way, head down to Pier 39 to watch them play, fight, and listen to their crazy noises!  Get a taste of the sea lion action on the live webcam.  While you're there, check out the street performers, shopping, and family-friendly dining at Pier 39.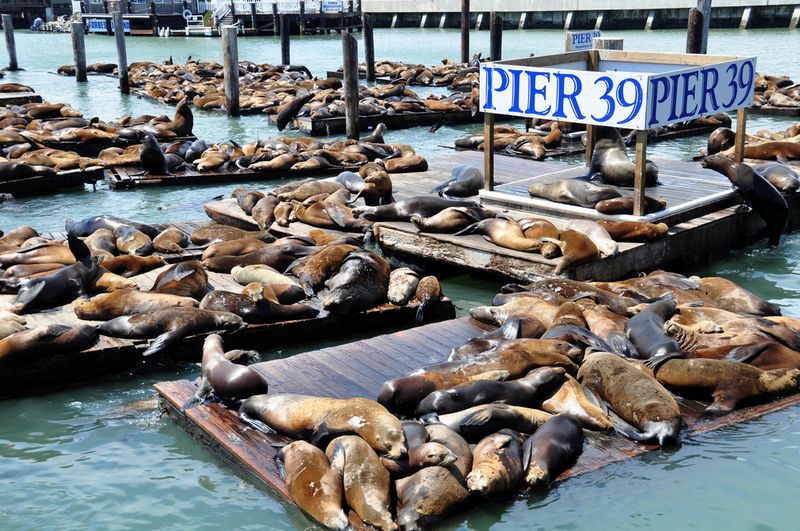 8. Planet Granite
Want to get some exercise on your vacation?  Head down to Planet Granite for some rock climbing by the Golden Gate Bridge.  First time climbing?  This facility offers parent and child belay lessons, or the child can climb with their staff during the lesson.  They offer gear rentals, lessons, and day passes at affordable prices.  While you're climbing, check out beautiful views of the bay – this memorable activity might just be the highlight of their holiday.  Your day pass also includes gym membership and their yoga classes, so the whole family can get active at Planet Granite.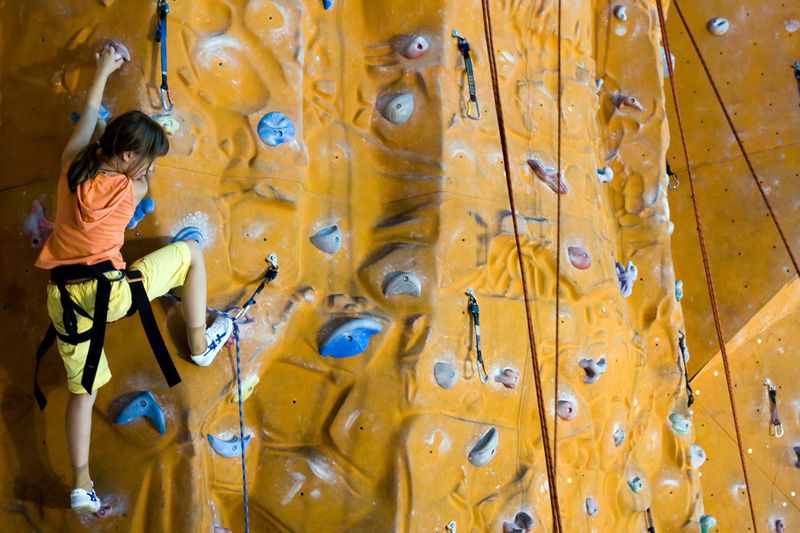 9. Soma Streat Food Park
Open 7 days a week, this is a great way to explore the famous food trucks of San Francisco with your family.  With different vendors every day and karaoke on Saturday nights, this would be an exciting way to satisfy everyone's cravings.  There's something for everyone, lots of seating (both covered and uncovered), and public washrooms.  Check out the schedule for special events, hours of operation, and location information.   Support local businesses, try something new, and enjoy the food!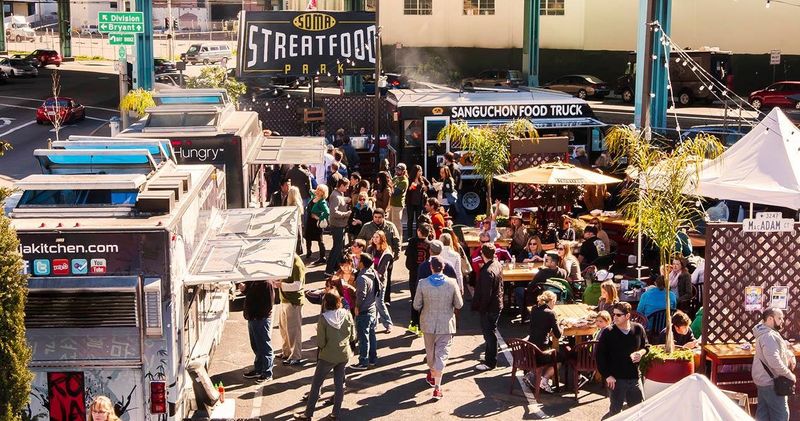 10. Seward Street Slides
If you and your kids are feeling brave, this hidden gem is a riot.  In 1973, a teenager designed two steep concrete slides, and they were built downtown tucked away in a small neighborhood park.  Wear pants, find some cardboard (there is usually plenty left over at the top or bottom of the slide) and feel the adrenaline coursing through your veins as you fly down the slide!  Open 9 -5 every day except Monday (these hours are strongly enforced), these slides are free.  The focus here is all on the kids – adults aren't allowed in without kids! Be sure to use public transit planners to help you navigate the city to get the most out of your trip!