Be it spring, summer, autumn or winter there's always something going on in the busy Region of Niagara, and with so many festivals ranging from food to arts to music how do you decide what you should see and do? We're helping you prioritize your leisure time with this list of 10 festivals you don't want to miss.
10. Folk Arts Festival
This colorful festival runs in late May and is Canada's oldest continually running heritage festival. You can expect to enjoy a wide variety of music, food, dance and arts celebrating cultures from around the world. Other festival events include the Ambassadors' Ball -a gala night of dinner and dancing, A citizenship ceremony, and Folk Art in the Park -a weekend of fun festivities in Montebello Park downtown St. Catharines.
9. Peach Festival
The Peach Festival is a 2 day event in historic Niagara-on-the-Lake celebrating our favorite fuzzy fruit. Taking place during harvest season in early August, you can be sure to find all the peach products you can eat including jams, pies, crepes, punch and sundaes. There's children's face painting and entertainment along with a night market on the Saturday featuring local merchants and products.
8. Niagara Icewine Festival
This celebration of all things Icewine takes place in Niagara-on-the Lake each January with events running the whole month long. Highlights include the Sparkle and Ice Dinner featuring an Icewine inspired menu and the Icewine Village, where historic Queen Street is transformed into a magical winter wonderland featuring wineries serving up Canada's favorite sweet golden goodness.
7. Winter Festival of Lights
For years Ontario Power Generation's Winter Festival of Light's has been celebrating the magic of the holiday season in a very bright way. Events start in November and run until January 31st and feature illuminated displays that turn Niagara Parks into a winter wonderland. Check out the over 3 million twinkling lights stretching the 5km route and make a stop in at the outdoor skating rink right next to the famous falls.
6. Rotary Ribfest
Each year in June the Rotary Club of Niagara Falls presents the Rotary Ribfest BBQ. This weekend festival features award winning Ribbers who travel from all over North America to bring you the best BBQ possible. It's fun for the whole family with live entertainment, market vendors and a children's midway. Best of all, the money raised from this event goes back into the community through Rotary's donations to local programs and services.
5. IlluminAqua
Fire. Music. Water. No other festival combines these elements for such a unique sensory experience. The summer concert series features memorable performances by Canadian artists on a floating stage in the calm waters of the Welland Canal. Purchase a season pass to the entire line-up of shows for the ultimate music experience or buy individual show tickets and prepare for an amazing night on the water.
4. Niagara Wine Festival
Entering its 63rd year, this is one of the oldest wine festivals in the region. The Niagara Wine Festival takes place in September and includes participation from over 40 local wineries both big and small. Sample wines and enjoy live entertainment during the festival in Montebello Park, downtown St. Catharines.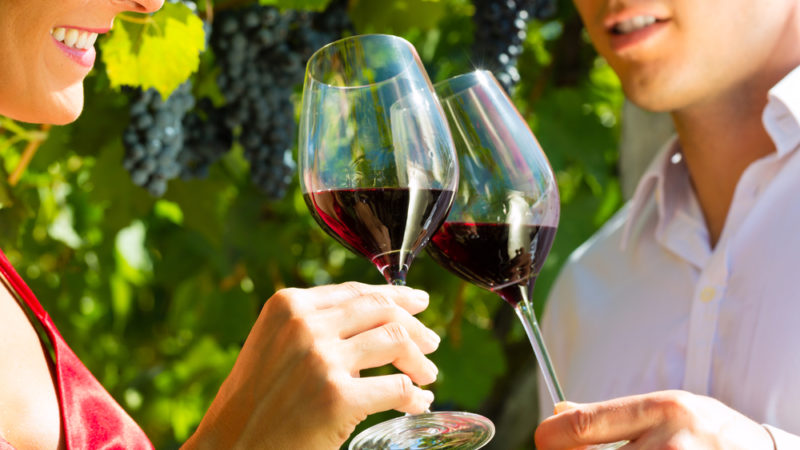 3. Scene Music Festival
Music fans rejoice! This weekend festival takes place at the end of June in downtown St. Catharines and features hundreds of amazing artists at multiple stages and venues all within walking distance of each other. Montebello Park is the central festival venue and it's where you can find admissions, vendors, merchandise and the main stage. This event has come a long way from its small beginnings and has now become one of the area's biggest music festivals of the summer.
2. Shaw Festival
Since its beginnings in 1962 the Shaw Festival in Niagara-on-the-Lake has continued to delight theatre goers for over 40 years. The season officially kicks off in May and runs all summer long with 10-12 plays produced each season. Performances are held in 4 beautiful theatres throughout Niagara-on-the-Lake with the biggest, the Festival Theatre capable of seating up to 869 people. This festival aims to provoke thought and stir the soul by celebrating the works and spirit of the late playwright Bernard Shaw.
1. Niagara Food Festival
If you love fresh food, live entertainment and big name celebrity chefs than this is the festival for you! One of the biggest food festivals around, this event in early September draws crowds from far and wide to historic downtown Welland. Sample delicious food from local restaurants and producers, watch celebrity chefs whip up culinary delights on the mobile theatre stage and relax with a glass of wine while listening to awesome musical performances.