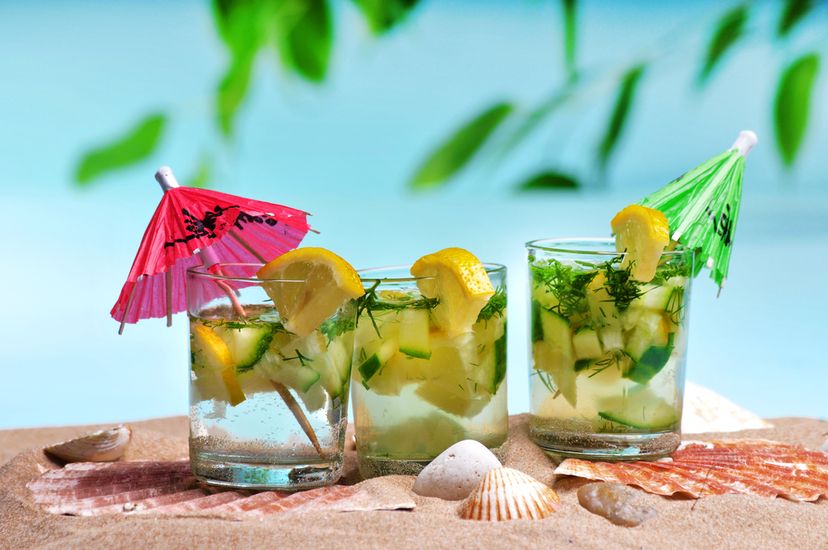 The Cayman Islands have been pictured in many Hollywood films and classic images. However, this slice of paradise is within reach. If you're lucky enough to visit one of the three tropical islands—Grand Cayman, Little Cayman, or Cayman Brac—you might have more in mind than spending your entire time lazing around at the beach.
Here are 10 fun things to do on your Cayman Island vacation—beyond sunning and swimming…
1. Eat your Heart Out
There's a delicious reason why this tropical paradise was voted the top culinary destination in the Caribbean, the seafood is out of this world! Not to mention pairing a fresh seafood with a fancy cocktail. But it's really the lagoon and waterside views that seal the deal, making it a meal to remember.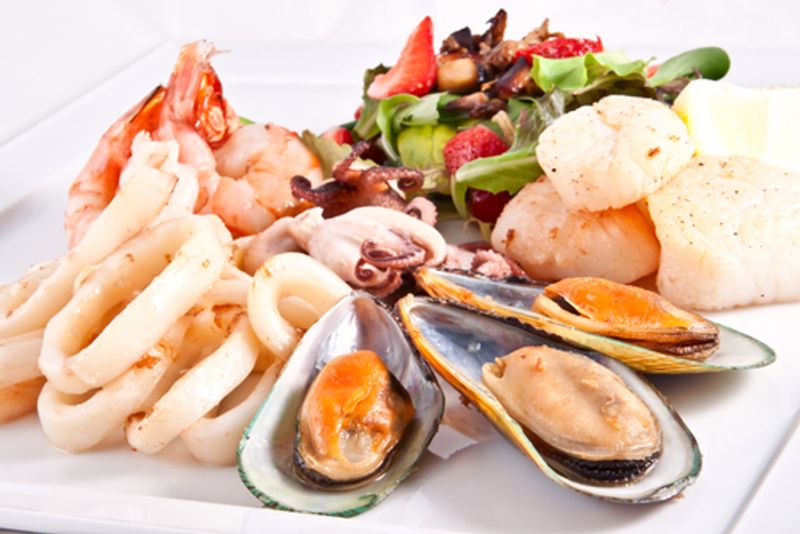 2. Get your Motor Running…
The only auto museum in the Caribbean, the Cayman Island Auto Museum is worth a boo. It hosts a private collection that features an assortment of Ferraris, the Bat-mobile from the original television series, and one of Queen Elizabeth I's prized royal limousines.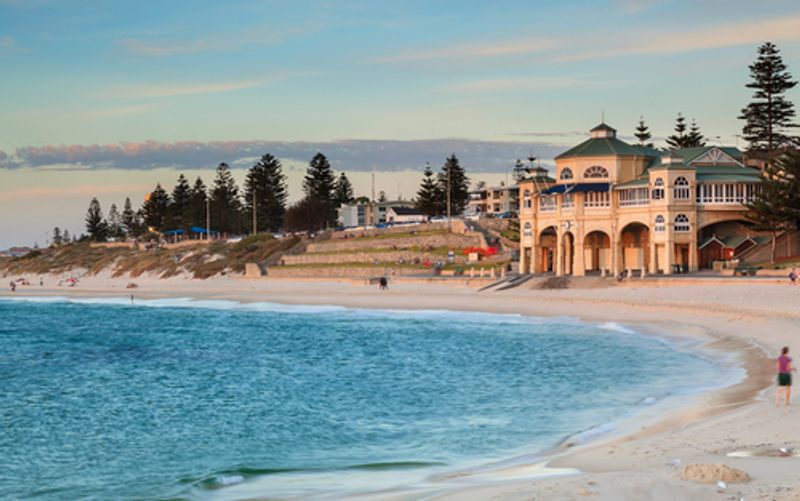 3. Party with Calico Jack
Situated on a beautiful spot on the island's renowned Seven Mile Beach, Calico Jack's draws a mixed batch of tourists, locals, and expats to drink brews, play beach volleyball, and grab a stool at the bar to exchange gossip.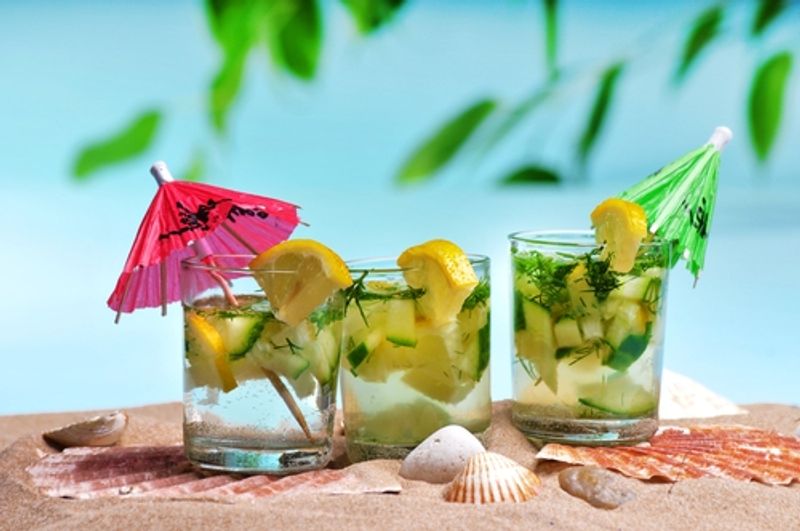 4. Spot Sea Turtles
At the Cayman Turtle Farm, you'll have an encounter, or 2, you won't likely forget. This is where the Green Sea Turtles, weighing more than 500 pounds, swim, breed, and lay eggs on the sand. You might even spot some baby turtles or snorkel with a whole turtle family.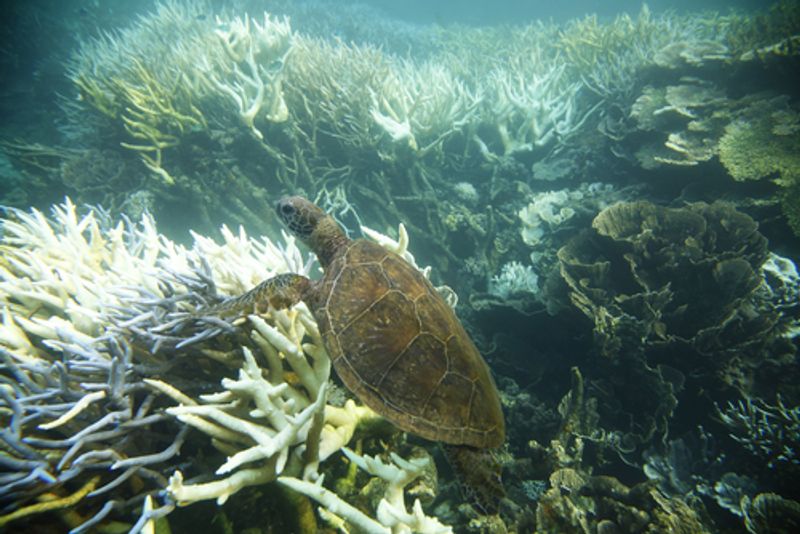 5. Brush Fate with Stingrays
Stingray City is really a lot more peaceful and safe than it sounds. This natural sandbar, off the Island's North Sound, is the spot where you can actually swim in the crystal clear waters as schools of stingray stingrays swim by, undulating their bodies like waves, as well as other tropical fish.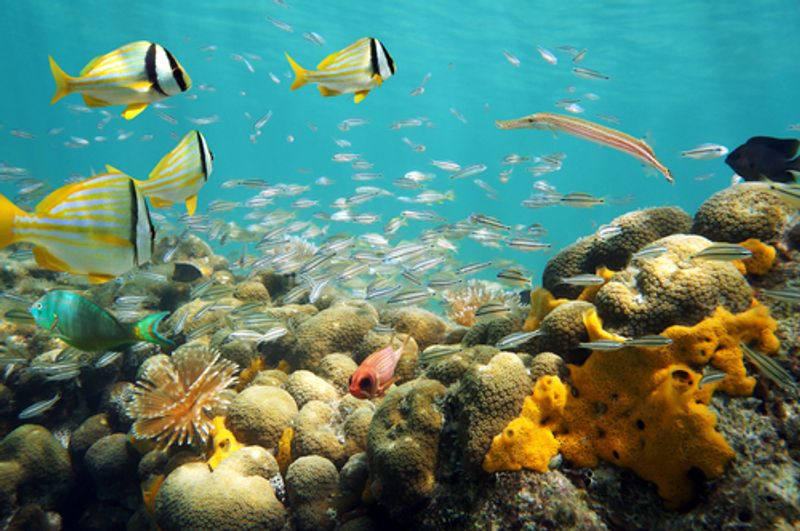 6. Visit Pedro
The Pedro St. James structure, constructed in 1780, has served many purposes on the island—home, jail, parliament, and the spot where slavery was abolished in the Grand Cayman Islands.  Today, the structure serves the purpose of museum, with guided tours and multimedia presentations.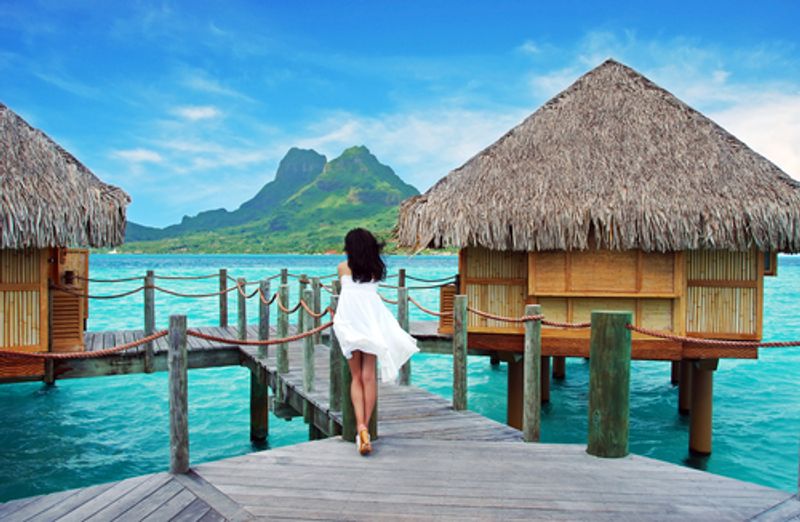 7. Scamper After Blue Iguana
You won't have any difficulty spotting these aquamarine-blue iguanas scampering all over the Islands, but your best up close sighting will be at the Botanic Garden, where the herbivorous lizards soak up the sun amid rocks and other native fauna.
8. Go to Hell
How often can you literally claim to have been to Hell and back? Well on Grand Cayman the opportunity awaits in a more pleasant sense than it sounds.  Hell is an area on the island where dolomite (or rock composed of calcium magnesium carbonate) that's been worn into sharp spikes by munching organisms, which sort of does give it an eerie, afterlife atmosphere.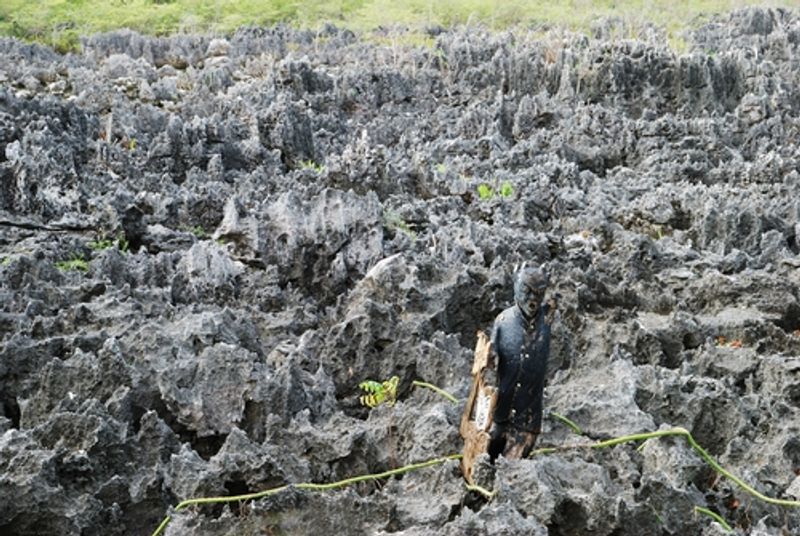 9. Shop Til You Drop
You will literally find dozens of stores to quench your shopping spree at Camana Bay, the shopping, residential, and public space filled with open-air sitting areas, cafes, and fountains.
10. Be a Jerk
Or rather sample a plate of the tasty, Jamaica-inspired cuisine brought to the islands by Jamaican workers who pride themselves on the "spiciest" jerk chicken and pork.