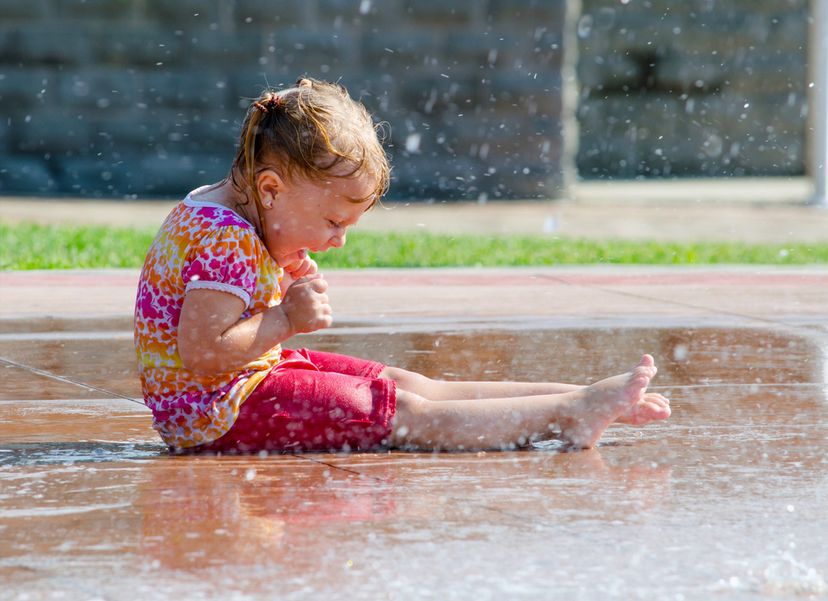 Toronto is dynamic and exciting and plays host to countless summer events ideal for families like Centreville's India Festival in July, the Sail-In Cinema at Sugar Beach, and Canada's largest fair, the CNE (The Ex), in August. If you're not quite lucky enough to catch a celebration in the city, there's still more than enough to do throughout Toronto's world-class, landmark attractions. There is kid-friendly history, amazing outdoor places and spaces, theater, sports, and more. We've rounded up 10 of Toronto's most entertaining family attractions, from farms and museums to islands and parks.
10. Centre Island
Crossing the Toronto Harbour to Centre Island is a journey most kids will rave about for weeks. Centre Island and its namesake amusement park, located within the Toronto Islands between Hanlan's Point and Ward's Island, is a fantastic summer getaway for families with kids. More than 30 attractions and rides are found throughout the lively, carnival-like backdrop where kids can savor wispy cotton candy, ride an antique carousel and Ferris wheel, and play amusement games to their heart's content. Packed with eateries and concession stands, you'll be glad to walk off those indulgences while exploring Centreville. There are kayak and canoe rentals, bicycles for hire, and a shrub maze too. When it all becomes too much, hit the south side and enjoy some nicely equipped beaches with amenities (drinking fountains, washrooms, picnic areas) that will definitely make your life easier, while taking in sublime views of the Toronto skyline.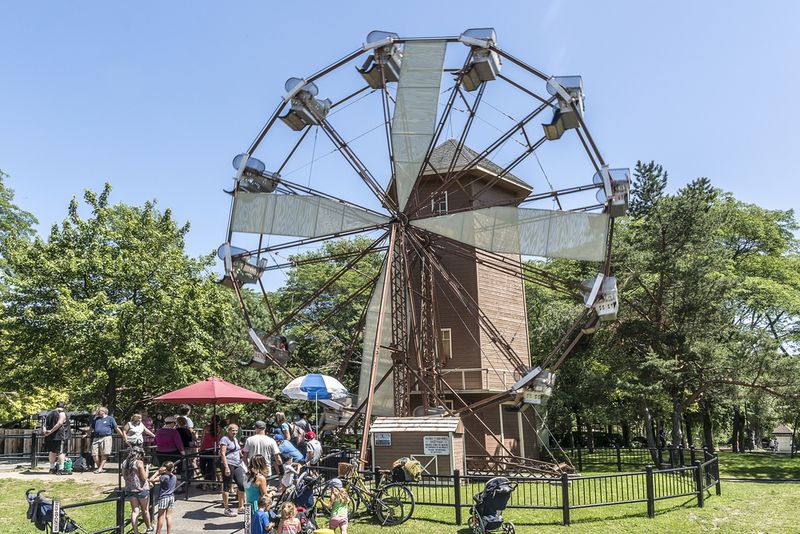 9. High Park
High Park is one of Toronto's best green spaces, and one which most long-time Torontonians say they "loved as a kid!" The colossal, 400-acre park is a mixed natural and recreational area featuring educational, cultural and sporting facilities, a well-kept zoo, acres of gardens, and top-notch playgrounds. High Park has been the biggest park inside Toronto proper since 1876. Once you arrive, there's not much else to do but grab a park map and start walking—or forget the map and take your chances, there's nothing to lose! Two profound ravines and tons of hilly terrain make it an adventure for kids, who like to run, or better yet roll, down the grassy hillsides. The zoo (open 7:00am-twilight) offers a look at deer, llamas, bison and other animals, depending on their moods. Visit in April through May and get a look at the stunning cherry blossoms in full bloom.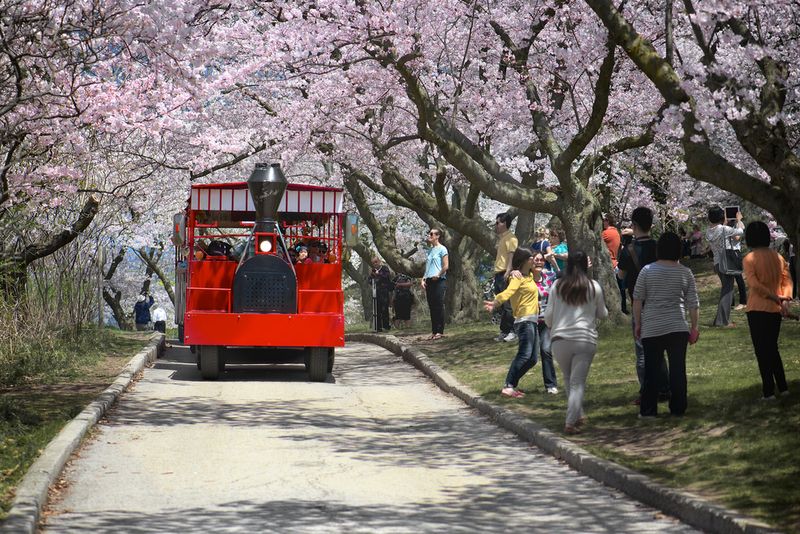 8. Ontario Science Center
The Ontario Science Center gives even those most unimpressed with science a reason to delve deeper into all the experimental fun it antes up. The complex is huge; filled to the brim with exciting exhibits, interactive games, science experiments, and so much more. The Kidspark program is genius: it offers kids eight and under some pretty incredible play-based programming geared to rev up their love for science. Just about everyone loves the IMAX Theater, screening films and documentaries throughout the year on a pretty monumental scale. There are day camps available but even better, the Ontario Science Center hosts giant sleepovers for some interior camping along with themed programs including human anatomy and even a "DJ/PJ Dance Party." Some of the most popular attractions include a massive wall of glistening bubbles, the artificial rainforest, and the electrical ball that will literally make your hair stand on end.

7. Young People's Theatre
Northeast of St Lawrence Market near Front Street East is Toronto's Young People's Theater, dedicated to performing arts for kids. For decades, the theater has been celebrated for its educational and entertaining productions where children's classic literature is brought to life, like Roald Dahl's James and the Giant Peach, along with modern works concerning more contemporary themes. Most Toronto school kids visit Young People's Theater throughout their elementary years—it's practically a bona fide rite of passage. The performances are age appropriate, high quality, and extremely affordable. They also seem to keep the most fidgety of kids enthralled by their charismatic, exciting shows. Following a performance, it's easy and straightforward to walk the few blocks southwest to St Lawrence Market for a look around at the interesting vendors, eat some of the tastiest food this side of Toronto, and snag cool souvenirs from crafty, local artisans.
6. Riverdale Farm
Families visiting the city with kids around age ten and under, and looking for a relaxing, outdoor attraction, will hail to Riverdale Farm for what it puts on the table. Verdant green land spans almost eight acres across an area in the heart of Toronto. Riverdale Farm strives to maintain a farm and surroundings reminiscent of 20th century farm life in Ontario where TV, cell phones, video games, tablets, and fast food were far from being invented. Instead, you'll find a 19th century 'riverbank' barn (a Pennsylvania style structure built on riverbanks or hillsides), a Victorian-era farmhouse, and a poultry and pig barn. There are a few good asphalt trails which accommodate strollers and some water features with many turtles and frogs. Aside from the refreshing backdrop and activities, another highpoint is the historic location known as Cabbagetown; it's a beautifully restored part of Toronto that's definitely worth a look around.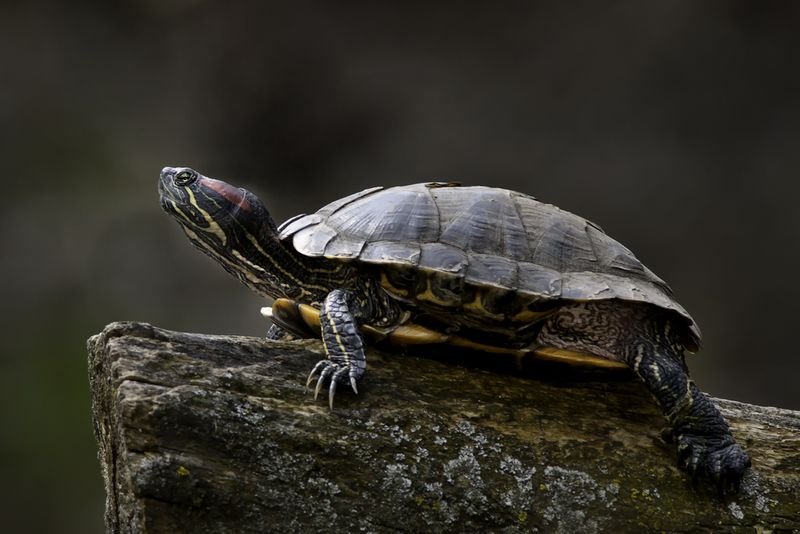 5. Splash Pad Hopping
The city heat seems to make everything unbearable and it can set off some of the wickedest tantrums kids will ever throw. At the melting point, an imminent switch to a 100% kid-friendly attraction is exactly how to maintain balance—cue any of Toronto's top rated splash pads. These aren't your ordinary, small-time concrete jungles trickling minuscule amounts of water; they are professionally planned outdoor entertainment areas where the heat takes a backseat to H2O. In the downtown area on Queen St. is Trinity Bellwoods Park Wading Pool, a favorite of parents, located near tons of amenities for snacks, meals, and shopping. Extra taps, hoses, and sprinklers are on hand for those dog days of summer at Dufferin Grove along the park's east end, when groups arrive en masse to beat the heat. Riverdale Park West Wading Pool on Gerrard St. takes another top spot for irresistible water fun.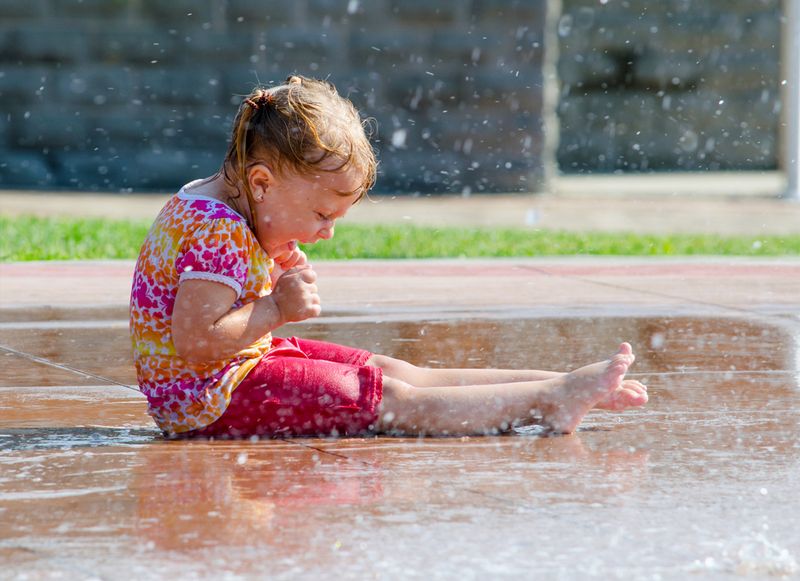 4. Hockey Hall of Fame
Any family with serious hockey fans should make time to visit the Hockey Hall of Fame on Front Street in Toronto. It's true, a sports museum could sound like a bore but this one is so much more than that: 60,000 square feet is primed with scores of interactive exhibits and activities most kids will find fun; the many hockey artifacts presented around the facility are pretty outstanding and sure to thrill any hockey fan; there are exhibits featuring hockey heirlooms from all levels from juniors to NHL teams; test out goalkeeping and scoring skills with exciting games; enjoy everything hockey with a slew of multimedia stops; take some keepsake photos with monstrous statues of hockey greats; and browse through a really cool reproduction of a dressing room NHL players would use. Top it all of with souvenirs from the revamped gift shop.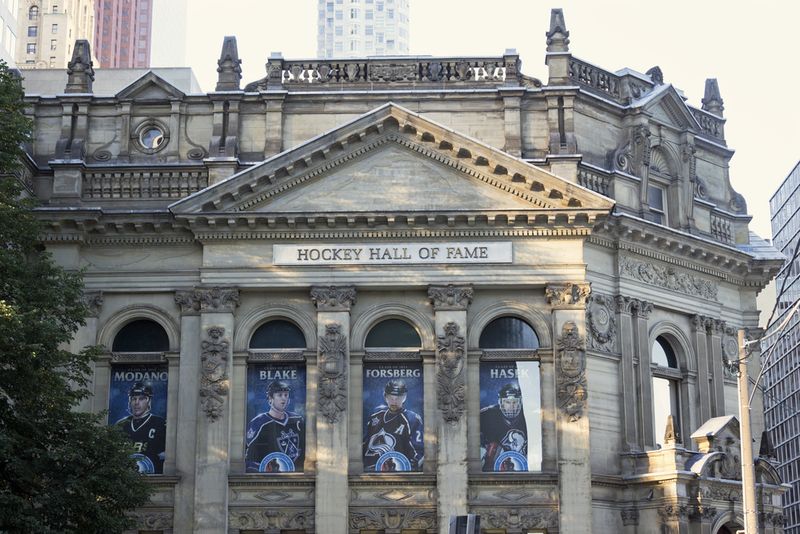 3. Hit the Beach
Sweaty crowds race to the beaches when the summer heat kicks in. If you're tired of urban exploration, a beach experience can be just the thing you're looking for. From the beginning of June through the summer months, Woodbine Beaches are one of the most prized within the city boundaries. The beach spans more than three kilometers along Woodbine Avenue where visitors covet the Olympic swimming pool, volleyball courts, and skate park which are the best features other than the sand and waves. Ward's Island is part of the Toronto Islands and is a great spot to chill out, play a game of disc golf, take a swim and have lunch at the café nearby. Kew-Balmy Beach along Queen Street has been a waterfront playground for more than a century and it's incredibly convenient to the many cafes and restaurants along Queen. Check Toronto's official webpage for more information on city beaches.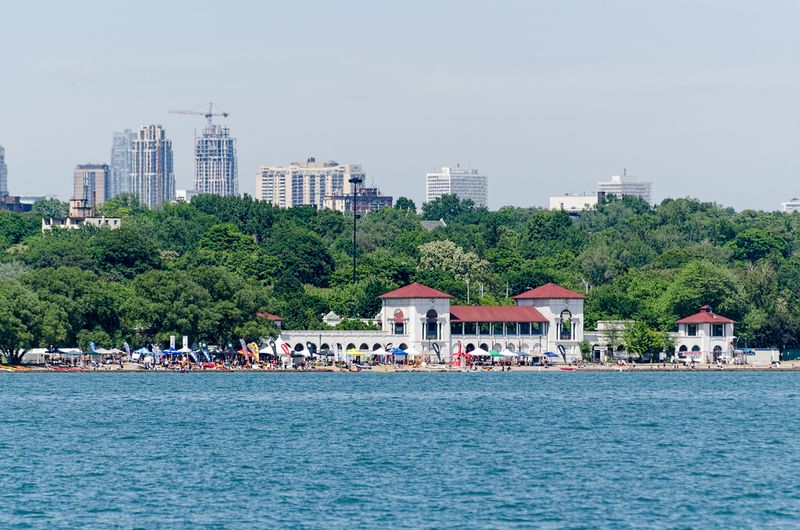 2. Royal Ontario Museum (ROM)
Toronto's Royal Ontario Museum is one of the most outstanding facilities in the country for examining fascinating world cultures and natural history. Showcasing millions of intriguing artifacts that stem back thousands of years, there's something here for everyone to get in to. If you're heading over with the kids, they'll be thrilled to explore the interactive Discovery Gallery where they can touch real fossils, unearth dinosaur bones, and dress up in fun costumes, enjoying a genuine tactile experience. Another great hands-on spot is the kid-friendly Family Gallery of Biodiversity where the relationship between animals and humans is portrayed through tons of fun exhibits. There are also ancient Egyptian mummies and skeletons of mammals from prehistoric times displayed. No matter what the season, the ROM has exciting family events and kid's activities throughout the year, like exclusively themed ROM Big Weekends, celebrating different cultures, geography, biology, and more.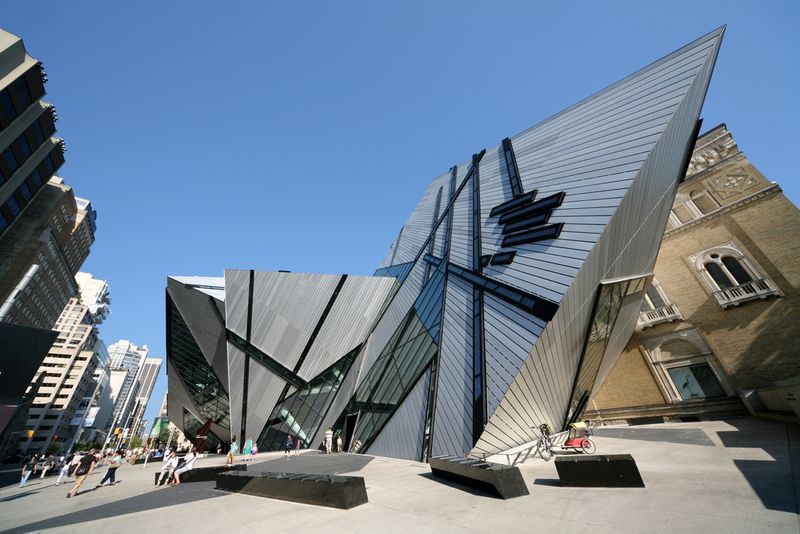 1. Toronto Christmas Market/Distillery Historic District
The Toronto Christmas Market at the Distillery Historic District is a magical event you won't want to miss when in Toronto during the Christmas season. There's plenty going on here each year for adults (think outdoor fire pits, festive drinks, and great shopping) but if you're taking the kids, you'll all be in for a real treat! A life-sized gingerbread house, candied up in giant gingerbread garb, is a festive treat. Santa's house is where classic Christmas photos happen and where wish lists are recounted to St. Nick. Perhaps the biggest, and definitely best, highlights at the Toronto Christmas Market are the working antique carousel, the Ferris wheel, and the merry-go-round and each year there's a sing-a-long with Santa's elves. Santa's Lane is where you'll want to be during the merrymaking but be warned that Saturday morning is always the busiest day in the district.