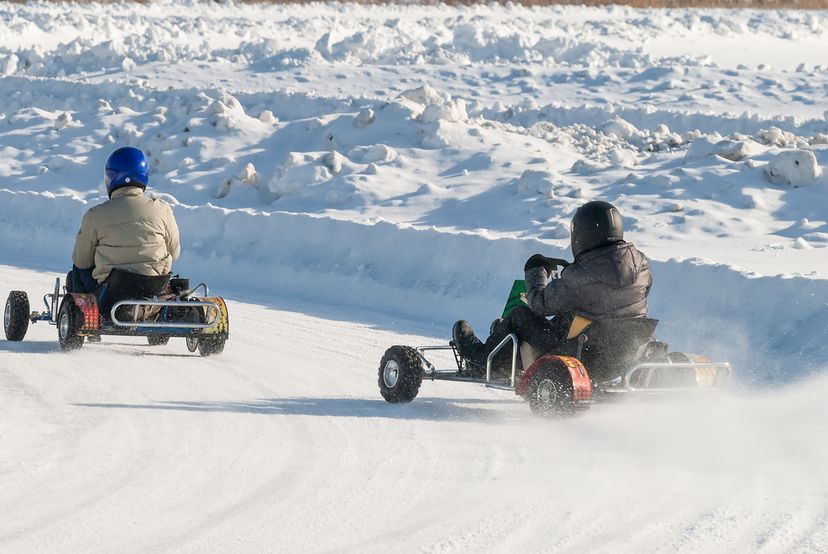 Quebec City is breathtaking in the winter season with the towering historic buildings covered in lights, the snow softly falling and the sounds of holiday music throughout. This winter wonderland is the perfect destination for those travelers looking to bundle up and have a great time in the snow. Adrenaline seeking visitors will find plenty of options from snow tubing down a hill at 80km/h to ice canoeing through the Saint-Lawrence River. Visitors looking to have relaxing fun will enjoy both the Nordic Spas and the abundance of winter hiking and snowshoeing trails. From the biggest Winter Carnival in the world to the coldest hotel to spend a night in; Quebec City is the perfect city to find wintertime fun.
10. Spend a Night at the Ice Hotel
The only ice hotel in North America is located in Quebec City and offers visitors a unique once-in-a-lifetime opportunity to spend the night in a structure comprised entirely of ice and snow. Only open from January to March, this hotel fills up quickly and we suggest if you want to spend a night here you should book as far in advance as you can. If sleeping on a block of ice isn't your cup of tea, the hotel offers tours throughout the day for visitors wanting to explore.
Visitors can tour the 40 plus rooms and suites that contain beds made out of ice, fireplaces and one even houses a personal spa. Visit the grand room and the wedding chapel while you marvel at the ice sculptures throughout. Make sure to visit the ice bar and order up a shot of something in one of the very cool ice glasses. This hotel is cold so make sure you are dressed appropriately whether you are coming to visit for a couple hours or staying the night. Located minutes away from downtown Quebec City this is a must visit for anyone looking to have some winter fun and adventure!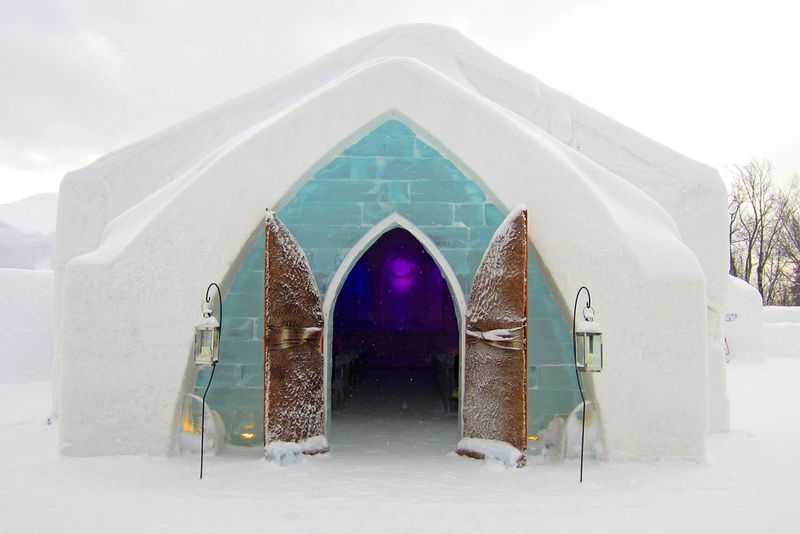 9. Quebec Winter Carnival
Home to the world's largest winter carnival, it wouldn't be a trip to Quebec City without experiencing this larger than life festival that runs for two weeks. Since 1955 the winter carnival has been an integral part of the city and each year only gets bigger and more exciting. Whether you come for a week or a day; there are more events than you could possibly imagine. The international snow sculpture competition features artists from around the world; creating towering masterpieces at the Plains of Abraham. This location also features shows, activities, tobogganing, a Ferris wheel, an ice bar and even Jacuzzis –it's truly a playground for all ages.
The night parades are truly spectacular and both young and old visitors will enjoy watching the enormous floats, marching bands, dance groups and lively characters strut their stuff down the streets in time to the music. Don't forget about the most important character of this carnival though; Bonhomme -the King of the Carnival is often spotted at these night parades or can be found at his majestic ice palace; home to many of the carnival activities. Come experience the magic as the city turns its keys over to Bonhomme and everyone celebrates the wintertime fun.
8. Snowshoe or Ski the Plains of Abraham
The Plains of Abraham are a significant part of North America's history and was the scene for the 1759 conquest. Today is serves as a city park dedicated to providing supreme outdoor space to both residents and visitors. Although breathtakingly beautiful in the summer months; this park is an ideal winter playground for both snowshoers and cross-country skiers. Unobstructed views of the Saint-Lawrence River will enthrall winter sports enthusiasts.
The park offers 12km's of ski trails for both beginner and intermediate skiers along with a waxing room and heated restrooms. For folks who don't have the proper equipment it can be easily rented on-site by the hour, day or season at the Plains of Abraham Museum. Here you can also rent snowshoes and head out to the 3.8km round trip trail specifically dedicated to snowshoers. For a unique twist on this sport, visitors can register for the moonlight snowshoe trek; where a guide takes you through the trail by lantern and talks about the history of the site. Exploring this beautiful city park rich in history is the perfect way to enjoy a snowy afternoon in Quebec City.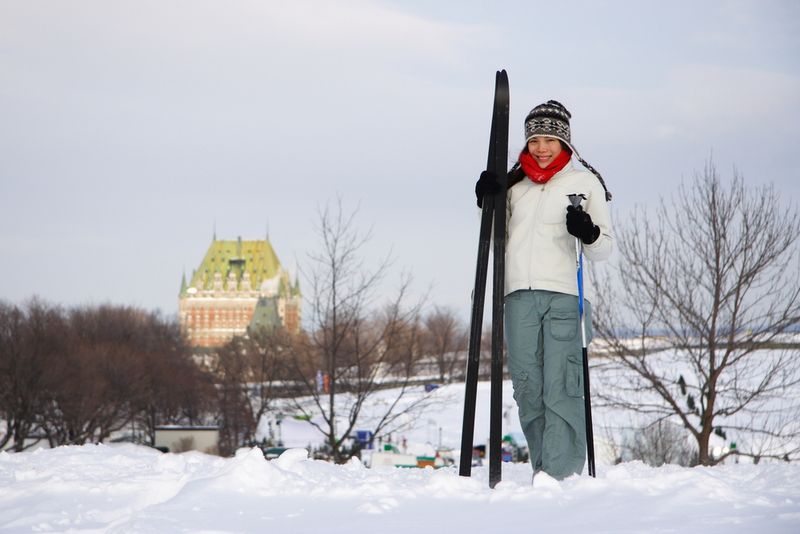 7. Relax at the Nordic Spas
What is more perfect than relaxing at the end of a busy fun-filled but cold winter's day? How about relaxing at one of Quebec City's famous Nordic spas? The Nordic Spas here are based on the Scandinavian design which focuses on alternating hot, cold and rest to bring you to a deep state of relaxation. Each spa is unique in what they offer in terms of hot and cold; one may offer a steam bath while the other offers a sauna while another offers your choice of pools but all work towards the same goal; bringing each visitor to a place of absolute relaxation and serenity.
Along with hot pools, saunas, cold waterfalls and snow; the Nordic Spas almost always offer massage therapy, body treatments and healthy dining options. For visitors with kids be sure to find a kid friendly spa or one that offers certain "kid hours" as many are adults only. Some of the spas in the area offer lodging which can be a longer experience for those looking for more than just a few hours in the pools. Above all, the Nordic Spas are truly a place to heal, wash the tension away and relax after a long fun-filled day in the outdoors.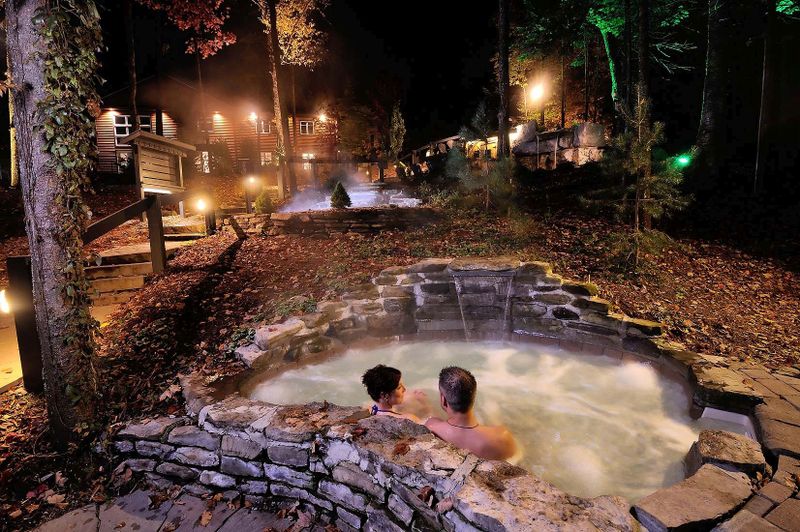 6. Become a Musher for the Day
Dog sledding is a unique experience and one that you won't find so readily available in other parts of the world. But here in Quebec City the open spaces, weather conditions and the fact that these canines are in their element provides the perfect backdrop to try out this unique sport. There are many companies that offer this adventure that range from one hour trips to week long excursions so however long you dare to experience this traditional method of transportation from the Great North; this will be one experience you won't ever forget.
Getting introduced to the magnificent dogs will be the first step on this exciting journey and you will become fast friends with them as they will be obeying your call. An experienced driver or "Musher" as they are traditionally called, will give you a lesson on how to drive the sled and the inn's and out's of commanding your pack. From there it's off you go on an exhilarating journey, winds pummeling your cheeks, the sounds of the panting dogs and the beautiful scenery that surrounds you.  As you race behind the strength of these animals going full throttle you will wonder how you will ever top this amazing winter experience.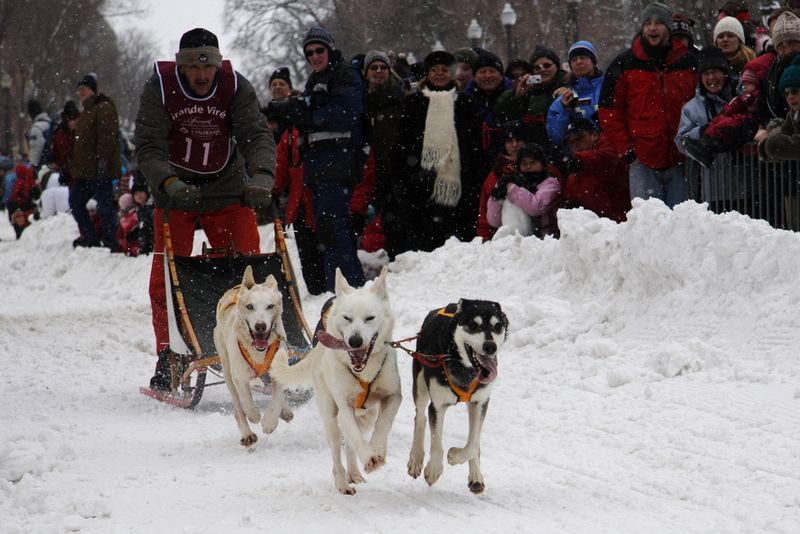 5. Visit the Aquarium
The Aquarium du Quebec is truly worth visiting anytime of the year but becomes a magical land of twinkling lights and activities in the winter time. From December to March the aquarium is transformed into a winter wonderland (Festi Lumière) from 6pm-9pm on certain nights of the week (these nights change based on the months so make sure to check before you go). Illuminated slides, inflatable games, an outdoor fireplace, festive music and the 400,000 lights create the perfect evening of winter fun.
The aquarium is also the perfect place to head to during the day where over 10,000 marine animals inhabit the aquarium. Discover reptiles, sea mammals and many species of fish that call this place home. The outdoor exhibits feature polar bears, walruses, seals and Arctic fox whereas the indoor areas allow you to get up close and personal with the sting rays in the petting pool. Come for the day and explore both inside and out but make sure to stay for the Festi Lumière at night to participate in the celebration of winter and all it has to offer.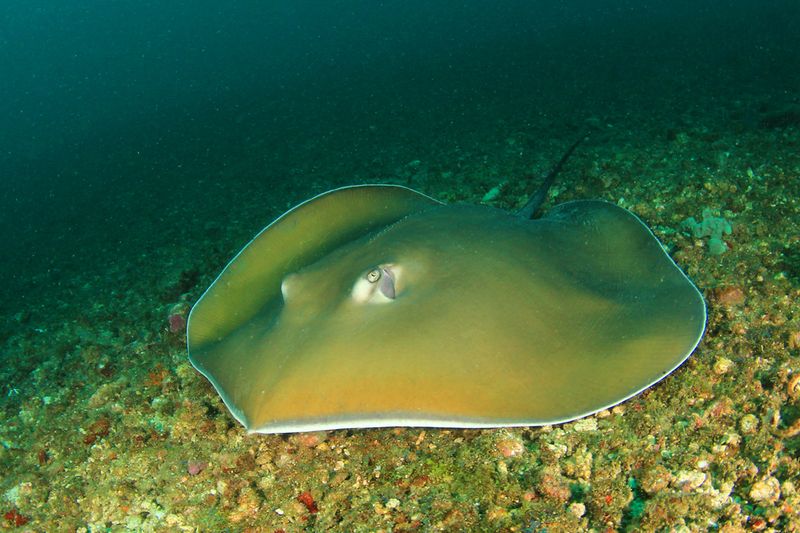 4. Play at Village Vacances Valcartier
If you're looking for some outdoor exhilarating fun for the whole family there is no better winter playground than Village Vacances Valcartier located just outside Quebec City. One of North America's largest winter playgrounds, it offers over 35 different sliding tracks for tubes or snow rafts (all provided). Daredevils can race down Everest; the highest accelerating slide in North America where riders will reach speeds up to 80 km/h. For the visitor looking for something a little gentler, the central area of the park offers seven family friendly slopes. Groups of up to twelve can squeeze into one of the unique snow rafts and slide down the moderate level hill guaranteeing a lot of laughs and entertainment.
Visitors to the park can also indulge in ice karting, similar to go-karting but think studded tires and icy roads; both one and two person carts are available. For a more leisurely activity head to the skating paths which are especially magical at night with the lights and music playing. The park offers a variety of eateries and visitors can spend the whole day indulging in outdoor fun and finish with a fantastic meal. This is a definite day trip while visiting Quebec City in the wintertime.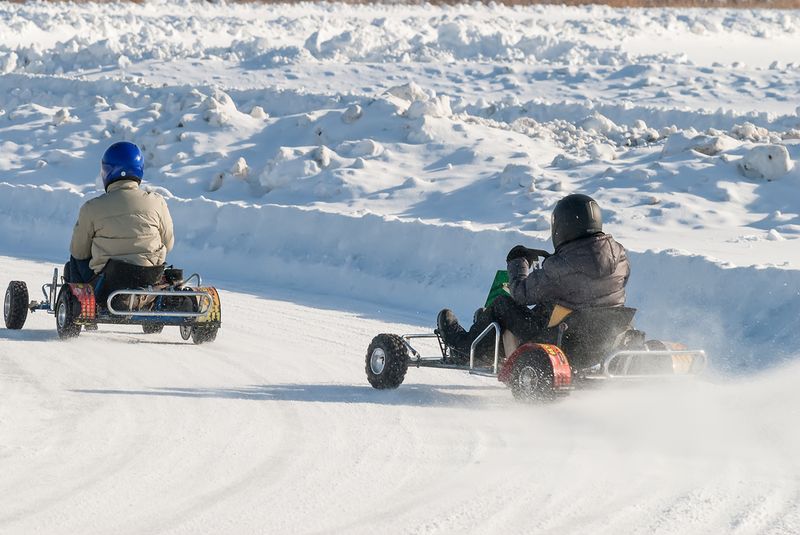 3. Ice Canoe on the St. Lawrence
For visitors looking for perhaps the most unique experience you can have in Quebec City, ice canoeing should be on the top of the list. What was once a necessity in order to transport goods between the Quebec shores and Levis has now been turned into an exciting competitive sport and more recently an activity that anyone with enough courage and guts can try. The Saint-Lawrence is unique in that it does not fully freeze over and currents change several times a day leading the ice to bob and shift around.
Experienced guides will take visitors out into the icy waters with GoPro cameras strapped on, neoprene socks pulled up high, ice crampons clamped on and a big sense of adventure. Experience the challenging waters that constantly shift and change making each experience different. Enjoy a mug of hot chocolate while you savor the views of Old Quebec pausing on an ice field to get the full experience. Not for the faint of heart but a memory that will last a lifetime; ice canoeing can only be truly experienced in Quebec City.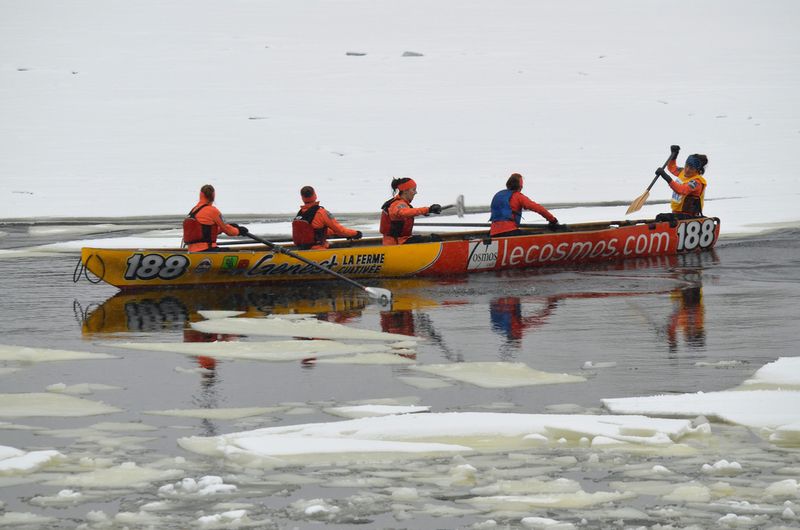 2. Visit Parc de la Chute-Montmorency
One of the essential stops for any visitor to Quebec City is Parc de la Chute-Montmorency and it just so happens to be exceptionally breathtaking in the wintertime. At 83 m high (that is 30 m higher than Niagara Falls) this towering waterfall creates an unusual sugarloaf at the bottom in the winter months. The sugarloaf is formed from the very fine splashes of water that freeze into a giant ice cone. There is no shortage of activities to do in the park whether you are looking for adrenaline pumping exercise or something more relaxed.
Snowshoe and walking trails run about 3km long and allow trekkers to discover the parks cove, falls and the sugarloaf. To get more out of the park check out the snowshoe and dinner package which includes a four course meal, cable car ride and guided snowshoe trek. Ice climbing at the base of the falls is another popular activity here and beginners can take an introductory course where as experts can pre-book a climbing route. Explore this park on foot, snowshoe, up the falls or on a cable car ride; whichever way you choose we promise a stunning landscape that will take your breath away.
1. Visit Old Quebec
Historic, beautiful, walled city, charming, cultural, and interesting; these are all words that can be used to describe the amazing part of Quebec City that is known as "Old Quebec". It is easy to understand why this area is a designated UNESCO World Heritage Site with its centuries-old architecture, historic sites and beautiful views of the Saint-Lawrence River. Winter time is especially magical in this part of the city as the entire Old Quebec becomes transformed into a Christmas village.
Between the twinkling lights that cover each and every building to the elaborate decorations hung throughout the streets and the falling snow that never seems to stop, it's no wonder so many visitors choose to brave the cold and visit during the holiday season. Christmas markets, events and concerts are present throughout the historic district and there is no shortage of one-of-a-kind shops and boutiques to pick up those last minute holiday gifts. One can spend days wandering the streets soaking up the views; from visiting the famous Chateau Frontenac to wandering the winding cobblestone streets. Old Quebec in the wintertime should be at the top of your list of wintertime activities in the city.