The average mall may simply be a place to do some shopping, grab a snack and catch a movie, but the malls on this list are anything but average. Each one offers a spectacular selection of shopping, entertainment and dining options. Containing indoor theme parks, zoos, science centers, ski trails, skating rinks, wave pools and more, these truly are the most amazing malls in the world.
1. West Edmonton Mall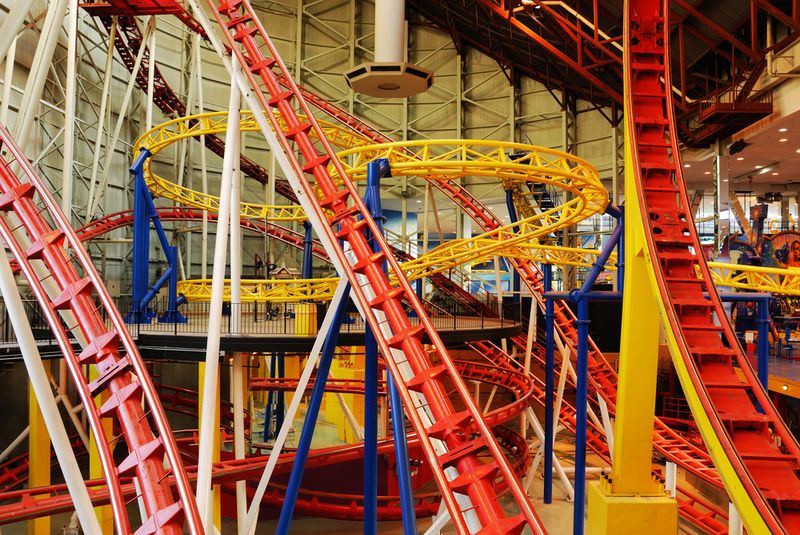 This amazing mall has 800 stores, a variety of restaurants and food stands, themed areas, a haunted house, a 3-D fun house, the world's largest indoor triple-loop roller coaster, an amusement park, a miniature golf course, the largest indoor water park in the world, night clubs, an indoor lake containing live sea lions, a petting zoo, a shooting range, a full-size replica of the Santa Maria, a hotel, cinemas, radio stations and more.
2. The Mall of America
This Minnesota shopping destination has 4.2 million square feet of retail space and contains more than 400 stores, a theme park, a wedding chapel, a comedy club, a cinema, an aquarium, a miniature golf course, a wedding chapel and flight simulators. It gets more visitors per year than any other mall in the world.
3. The Dubai Mall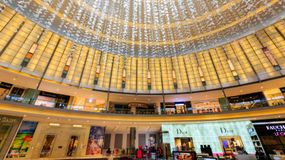 This giant mall is currently the biggest mall in the world containing 1,200 retail stores and over a hundred restaurants in addition to a large selection of entertainment options. Some notable attractions include an indoor theme park, a children's entertainment center, a large movie theater and the Dubai Aquarium and Discovery Centre.
4. SM Mall of Asia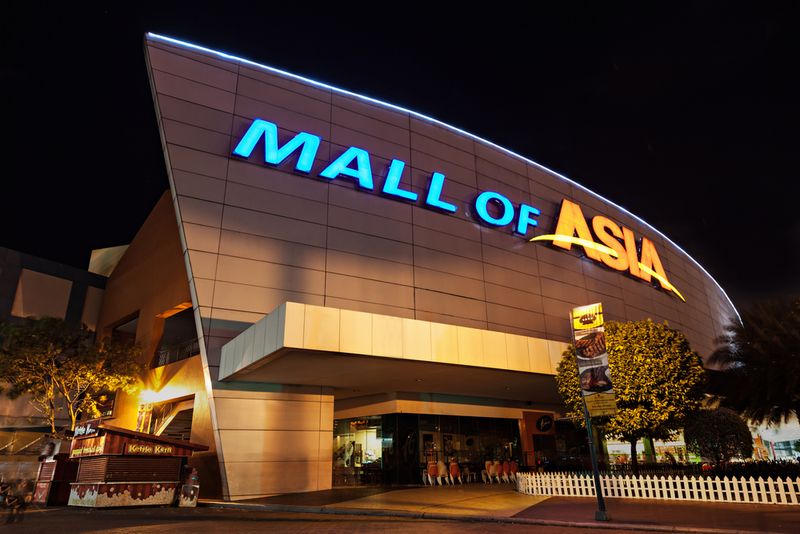 Located in the Philippines, this mall has 4.2 million square feet of space. It has a great selection of stores and restaurants and a dizzying array of entertainment options. Some popular attractions include a multi-story IMAX screen, a skating rink and the Nido Fortified Science Discovery Center.
5. The Mall of the Emirates
This Dubai attraction is an entertainment destination as well as a shopping center. With 6.5 million square feet of total space and 2.4 million square feet of retail space, it contains more than 450 stores, an indoor ski park, rides, games, a cinema, a large community theater, an art gallery and more.
6. The Galleria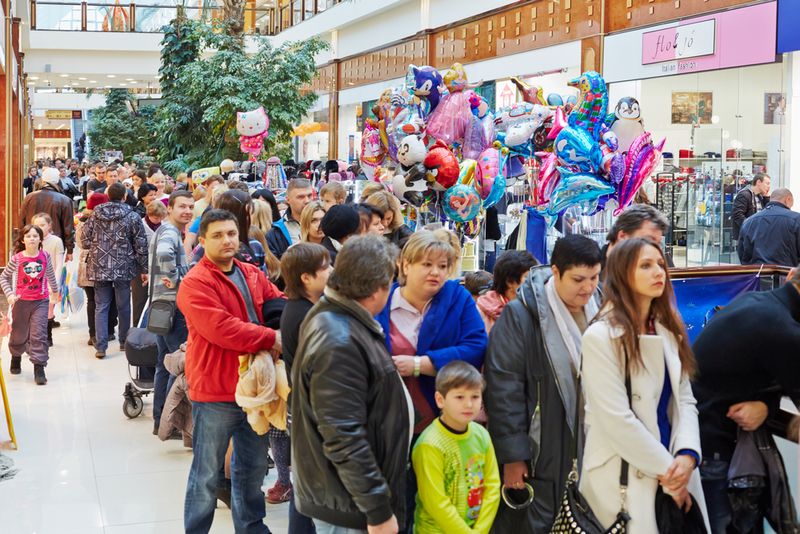 One of Houston's biggest tourist attractions, this shopping center attracts over 24 million visitors per year. In addition to a mix of upscale and moderately priced retail stores, the mall contains several restaurants, two large hotels, an indoor ice rink and a jogging track.
7. Wafi Mall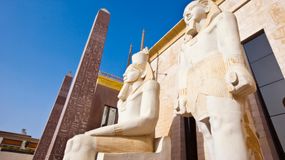 Designed to look like an Egyptian pyramid, this Dubai mall has hieroglyphic-covered columns, a pyramid and a large statue of Ramses in its lavish courtyard. The mall contains several themed areas, a variety of retail shops, restaurants, a theme park, a luxury hotel, a petting zoo and other entertainment options.
8. Siam Paragon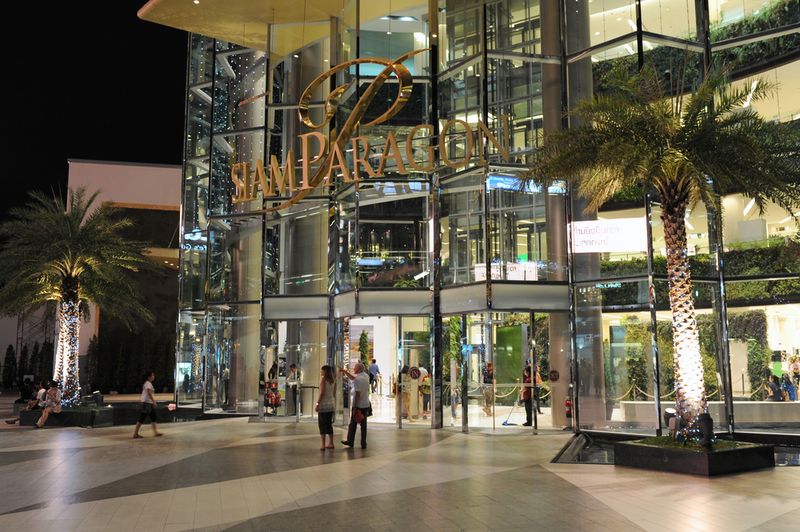 Containing an opera hall, a movie theater, a luxury hotel, a bowling alley, an art gallery and the Siam Ocean World Aquarium in addition to a wide array of restaurants and stores, this Bangkok mall is one of the largest in Asia. Since its opening in 2005, the Siam Paragon has become a popular destination for tourists from around the world.
9. The Ala Moana Shopping Center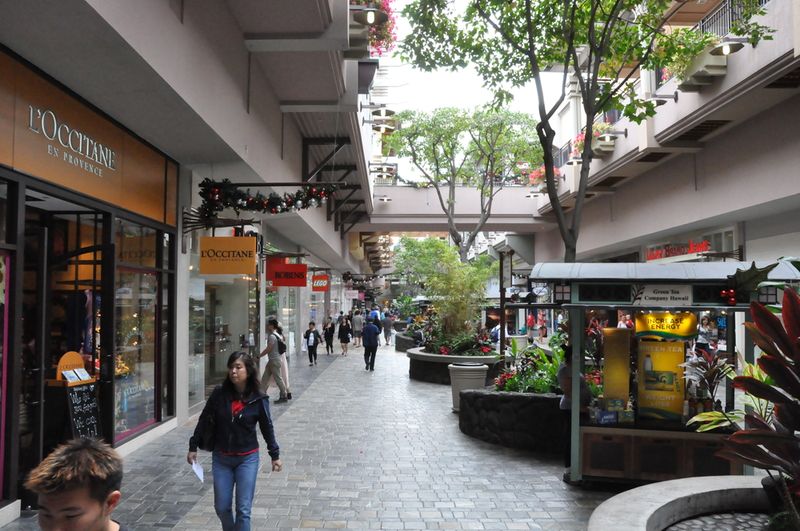 This Honolulu landmark is the world's largest open-air shopping mall. It has over 290 retail outlets and boasts one of the world's largest food courts. It is also an entertainment destination since it contains one of the most popular public amphitheaters in Hawaii.
10. Istanbul Cevahir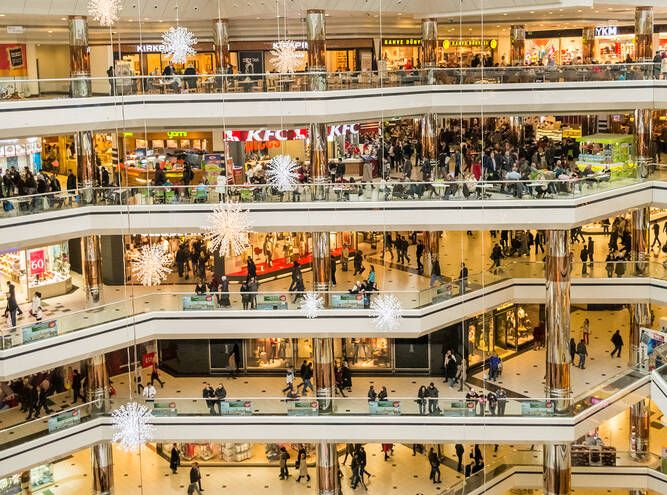 This large Istanbul mall boasts a huge glass roof and one of the largest clocks in the world. In addition to a variety of retail stores and restaurants, it has 12 cinemas, a roller coaster and other entertainment options to please guests who want a break from shopping and eating.