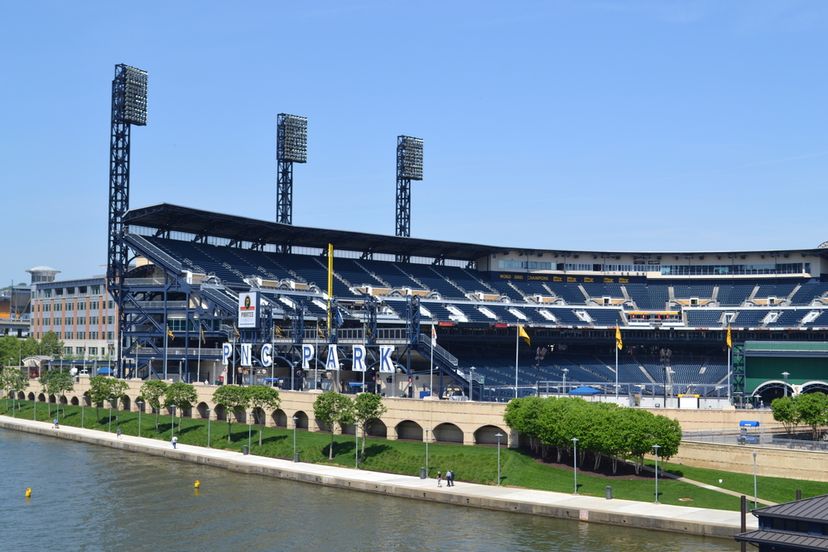 While travelling many people make sure to get to all of the biggest attractions and talked about places at their destination as these are often the deciding factors on choosing where to take their trip. While this is understandable, many people overlook the fact that some of the most amazing structures in modern society revolve around local sports teams, especially in North America. With sports being such a huge part of culture, teams are making more money than ever meaning they are building stadiums that are amazing to behold. So whether you're a sports fan who likes to travel or a traveler who doesn't mind taking in a sports game in order to experience the amazing features stadiums have to offer, here are the 10 Must-See Sports Stadiums in North America.
10. New Yankee Stadium, MLB
New Yankee Stadium is located in New York, New York and is home to the New York Yankees of the MLB and will be the future home of the New York City FC of Major League Soccer. This stadium is relatively new, as it opened in 2009 and cost 1.5 billion dollars to construct. One of the best things to see in this massive structure is the "Great Hall" which is located between the outside and inside walls and runs between gates 4 and 6. This huge space displays banners of Yankee star players as well as massive LED screens. If all of that is too modern for you, there's also a New York Yankee Museum located at Gate 6 which features Yankee memorabilia and highlights major New York Yankees moments through the years. If you're visiting New York, this stadium is clearly a spot you'd want to check out, with lots to see before even getting to the actual baseball game.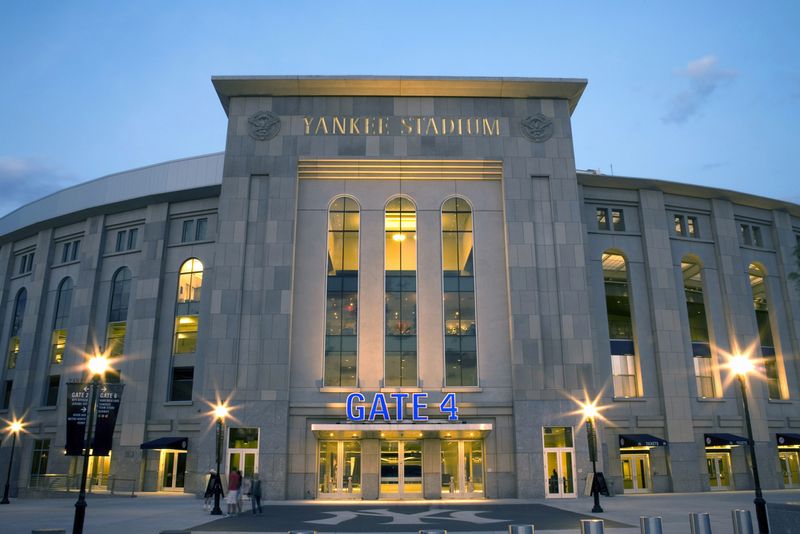 9. Fenway Park, MLB
If you are a traveler who loves to experience the true local vibe and feel of the place you are visiting then Fenway Park, home of the Boston Red Sox, is definitely somewhere to go while in Boston, Massachusetts. Unlike many of the stadiums on this list, Fenway is not new, in fact it is the oldest stadium in the MLB although it has undergone almost continuous upgrades and renovations to keep it in working order. It's still a perfect place for those who enjoy the history of their travel destination as Fenway is now officially on the National Register of Historic Places. Make sure to check out the numerous activities that shut down the streets and bring everyone together before and after games to get a true Boston experience. As well, if you're visiting the stadium you can't miss the iconic "Green Monster" which is the left field wall and is one of the few manually operated scoreboards in the game today. If you're not one who is easily impressed by the glitz and glam of big buildings and stadiums then Fenway's historic charm and atmosphere is sure to be a great experience.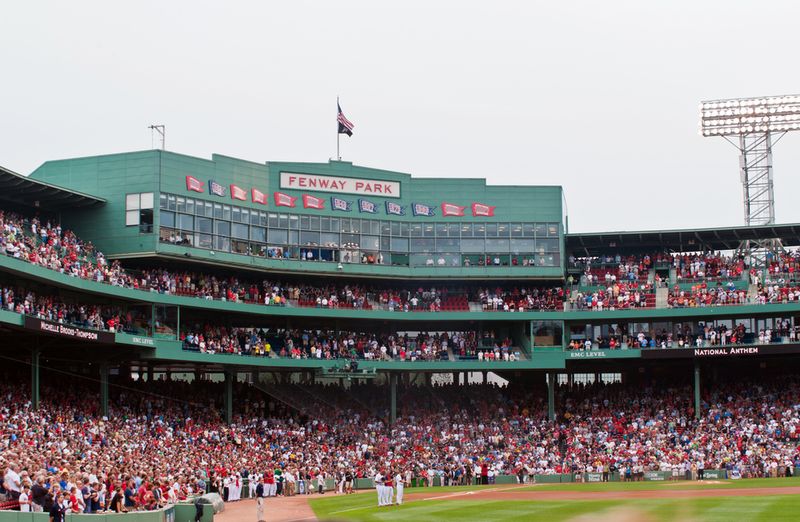 8. CenturyLink Field, NFL
This massive stadium located in Seattle, Washington opened in 2002 and is home to the NFL's 2014 defending Super Bowl Champions the Seattle Seahawks as well as the Seattle Sounders FC of Major League Soccer. Aside from the champions who play here, this complex also boasts the WaMu Theater, a public plaza and is a place of major concerts and trade shows aside from major sporting events. To get an all-around CenturyLink experience one can take the train from Seattle's King Street Station right to the stadium. Of course what's most talked about with this famous stadium is not something you can see, but something you can hear. If you're checking out the stadium during a Seahawks game get ready to cheer or cover your ears as this stadium broke the Guinness World Record for loudest crowd roar which is amplified by the structure itself with the seating decks and roof trap resounding noise back to the field, giving a definite home-field advantage. This stadium is every travelling sports fan's dream come true.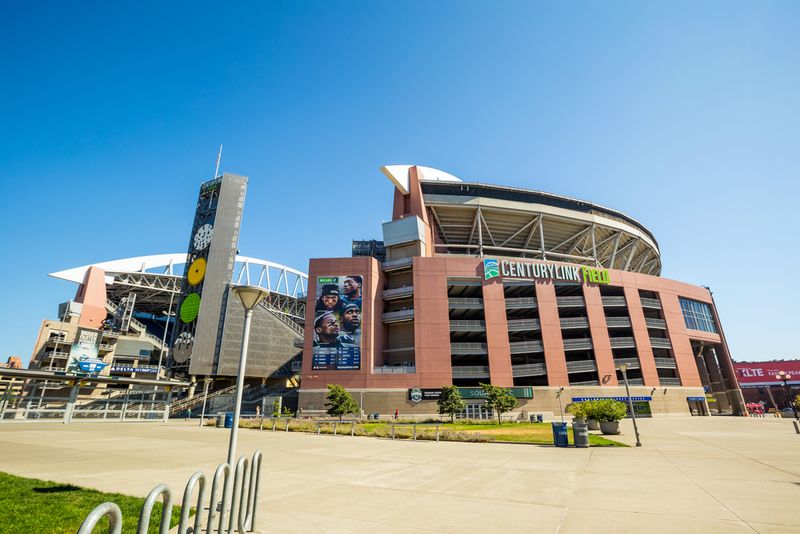 7. Bell Centre, NHL
The 270 million dollar Bell Centre in Montreal, Quebec, Canada is a great stop while visiting beautiful Montreal due to its ease of access and proximity to many other places to visit. Best known as the home of the Montreal Canadiens of the NHL, this complex is also one of the world's busiest for non-sporting events. With the old charm of Montreal mixed with the excitement of the world of sports and entertainment, it's a great place to experience the NHL and even has a section of lower priced seating for children known as the Family Zone. The Bell Centre is connected to both major metro stations as well as to the underground city of Montreal and is across the street from the 1250 Rene-Levesque skyscraper, putting it right in the middle of many things you'd like to see so you can enjoy the best of the major attractions while also getting to see one of the best hockey stadiums in North America.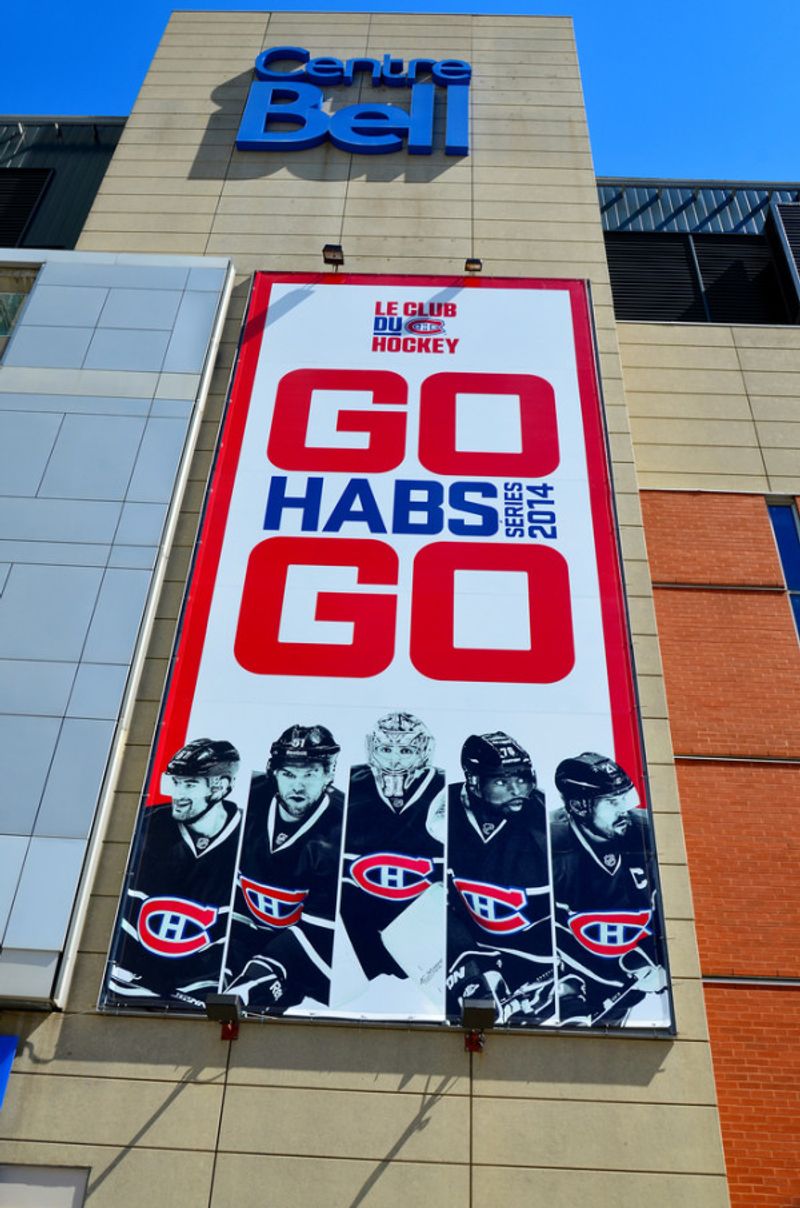 6. PNC Park, MLB
Like many other baseball stadiums, PNC Park in Pittsburgh, Pennsylvania is a must-see not only because of the structure itself but because of the experience it offers as a whole. Home to the Pittsburgh Pirates, this baseball park has many features to make it a must see while in Pittsburgh. Its location alone is amazing, so even if you aren't that into watching baseball, just go for the spectacular view of downtown Pittsburgh premised by the Alleghany River; on a beautiful day of baseball, the view steals the show. There are also many great food experiences to be had with the "Tastes of Pittsburgh" that includes traditional baseball foods, Pittsburgh specialties and exotic choices, making sure to have something for everyone and anyone who wants to be adventurous while visiting a new city. While the park itself is great to visit, just getting there is also exciting for those wanting to see the city. You can take a water limo service on the Alleghany or take a walk across the Roberto Clemente Bridge as vehicular traffic is prohibited on game days.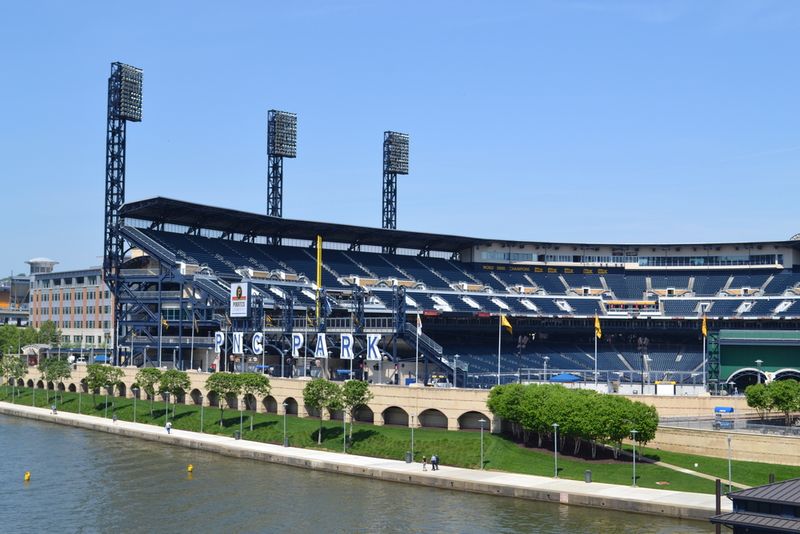 5. Lucas Oil Stadium, NFL
The still very new Lucas Oil Stadium in Indianapolis, Indiana gives fans a great experience. Home to the NFL's Indianapolis Colts, Lucas Oil replaced the RCA Dome in 2008 and consequently utilizes the best modern technology and engineering techniques to create an amazing stadium. Some of the best features include two massive HD scoreboards, a retractable roof that divides in two, and the second largest movable glass window-wall which allows for light when closed and a great view of the Indianapolis downtown when open. Lucas Oil is a great experience and a great example of when the best of modern technology and the world of sports come together.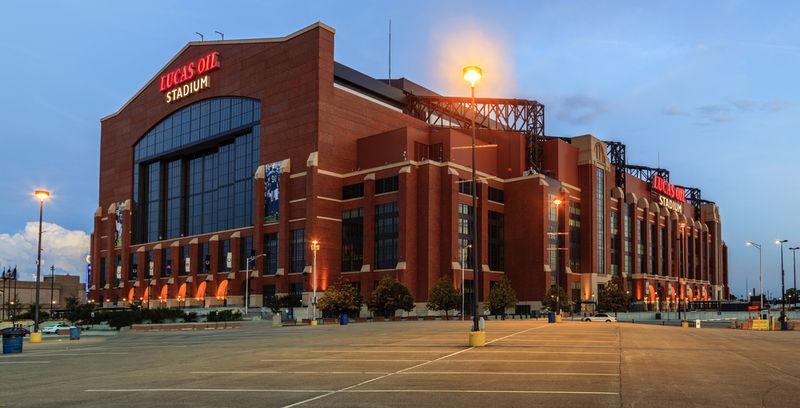 4. MetLife Stadium, NFL
New York is a tourist hot-spot so why not take a break from the main city and check out East Rutherford, New Jersey, the location of MetLife Stadium. What's most distinguishable about MetLife is the fact it's home to two NFL teams, the New York Giants and the New York Jets and has interior lighting that switches colors based on which team is playing. Along with changing lights, it also boasts twenty massive LED Pylons at the North and East entrances which play videos of whichever team is playing. In 2014 MetLife became a whole lot more popular when it was the first ever stadium with no dome, in a cold weather climate to host the Super Bowl.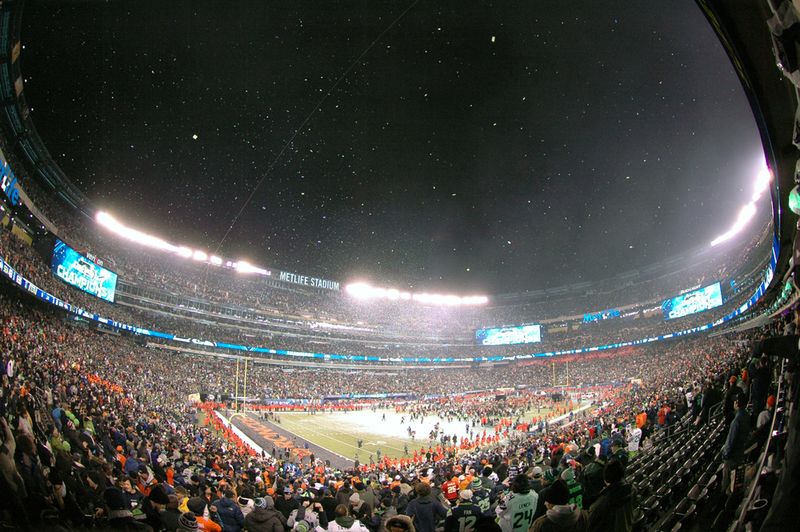 3. EverBank Field, NFL
EverBank Field in Jacksonville, Florida is home to the NFL's Jacksonville Jaguars and has had a long history since it opened in 1995. After poor attendance and issues due to age of the stadium, the location has recently underwent $63 million of improvements and renovations now making it a must-see stadium in North America. The new and improved Everbank is looking a little like a Las Vegas resort as it now includes two wading pools in what is known as the "Party Deck" at the stadium's North end zone. Other features include two new scoreboards which are the largest of their kind, enhanced food and beverage options and numerous interactive activities. The grandeur of this stadium makes it a must-see, what could be better for a sports fan than playing in a pool in Florida while watching a live NFL game?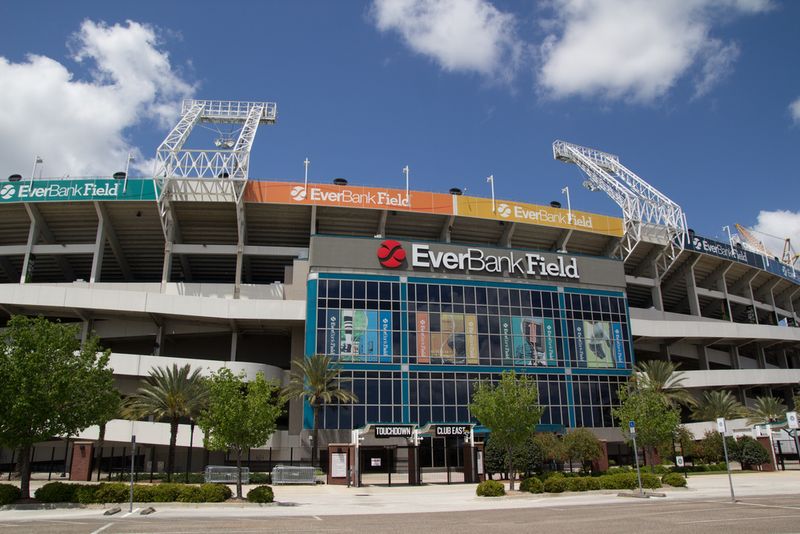 2. AT&T Park, MLB
It's obvious that many baseball parks are amazing to see, but AT&T Park in San Francisco, home to the San Francisco Giants of the MLB is a must see spot for sports fans visiting the spectacular city of San Francisco. Like PNC Park, this stadium's location and the view it offers is one of its best features. With the backdrop of San Francisco Bay, overlooking McCovey Cove, named after former Giant Willie McCovey, the atmosphere is unrivaled. The park includes a giant Coca-Cola bottle with slides as well as bubbles and lights that go off when a home run occurs and next door sits an equally massive Four Fingered Baseball Glove. The park is perfect for the young and young at heart, with great food, great atmosphere and a great view that no one would want to miss while in San Francisco.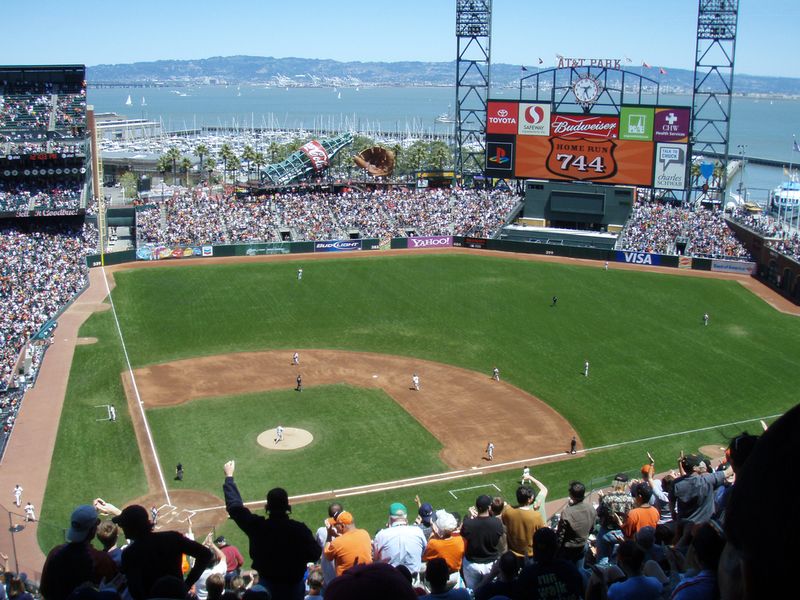 1. AT&T Stadium, NFL
Arlington, Texas may not be the first on your list for traveling destinations but if you're a serious sports fan, it probably should be. Opened in 2009, AT&T Stadium is the proud home of the NFL's Dallas Cowboys and is a testament to what happens when enormous amounts of money and brand new technology collide, having also been called "Jerry World" playing off the grandeur vision Cowboys' owner Jerry Jones had for the stadium as an all-around entertainment mecca. The outstanding feature of this incredible stadium is its enormous HD television screen which was the largest in the world at the time of the stadium's opening. For fan experience the stadium also includes a Party Pass section which is a series of platforms that offers standing room for 25,000 people in addition to the 80,000 seats in the stadium. There are also over 3,000 LCD TV screens to ensure no fan misses any play no matter where they are, as well as a retractable roof allowing for the best of conditions at all times. Stepping into this stadium is like stepping into a party in the future, which will amaze any visitor to Texas.