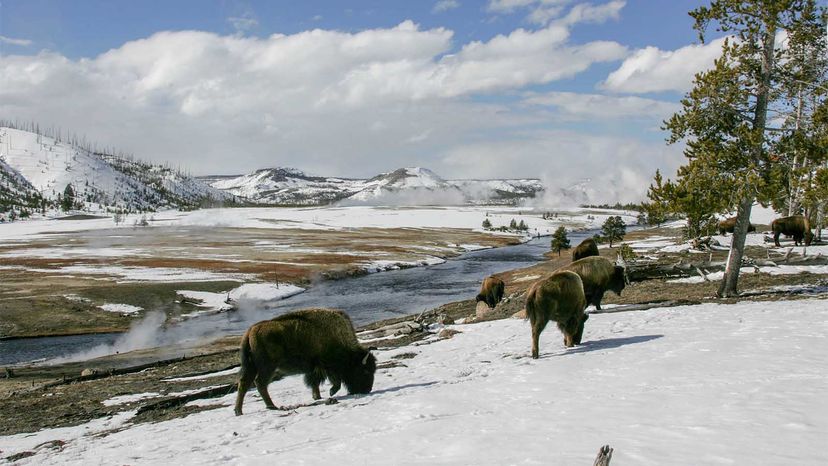 Many outdoors lovers take snowflakes as a cue to pack away their hiking boots and start a Netflix binge that lasts until spring. But just because it's winter doesn't mean you should give up on visiting America's national parks. Some of their best nature dishes doesn't emerge until the frost sets in. And with smaller crowds, you'll be more likely to see the beauty that Mother Nature is displaying.
The first national park in the United States — and in the world — Yellowstone National Park in Montana, Wyoming and Idaho, was created in 1872 when Civil War hero and U.S. President Ulysses S. Grant signed the Yellowstone National Park Protection Act. The act jumpstarted a trend — there are now 58 national parks (and hundreds of memorials, rivers and related sites) scattered throughout America. Visitor numbers are booming, and in 2016, the National Park Service logged 331 million recreation visits, a second straight record-breaking year for visits [source: National Park Service].
The vast majority of visitors hit the parks during the peak summer months when school is out and weather is more accommodating. Then, minivans, tour buses and RVs pack park roads and campgrounds by the millions.
But some of America's parks are just as amazing — sometimes even more incredible — in the winter months. Sure, in some places, the off season means some areas may be inaccessible due to snow. But you may find that winter unleashes an entirely new personality in the parks you love. Here are 10 worth visiting in the colder months.