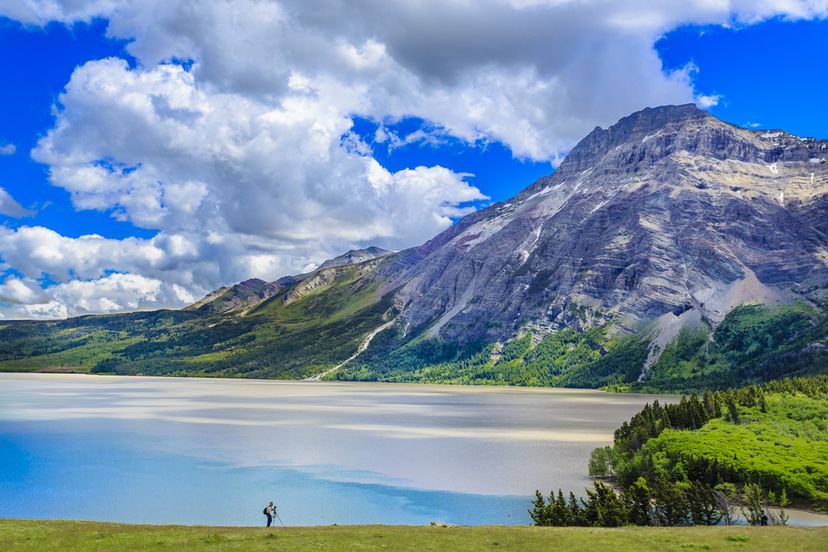 Few things are more essential in the summer than rolled down windows, wind blown hair, long hot days, and the radio blasting in a car filled with friends. All the key ingredients for a summer roadtrip. Western Canada is a land of plenty; from jagged mountain tops and glacier fed waters, to gastronomic hubs and music festivals, time spent here eating, partying, hiking, and sightseeing will be a highlight.  So gather up your best buds, load up the car and hit the road for places that will ensure you have the time of your lives!
10. Head-Smashed-In Buffalo Jump, Calgary
Head-Smashed-In Buffalo Jump: a historical site south of Calgary that offers you a glimpse into the lives of the indigenous people who helped shape Alberta's heritage. This World Heritage Site gives you the chance to experience aboriginal culture at what is one of the best preserved buffalo jumps in the world; camp in a tipi, learn how to make drums and moccasins and explore the rich history and heritage on display at the interpretive museum.  Walk in their footsteps through the wind-blown prairie landscape and along the perilous cliff edges; here you can begin to understand an important part of Canada's history.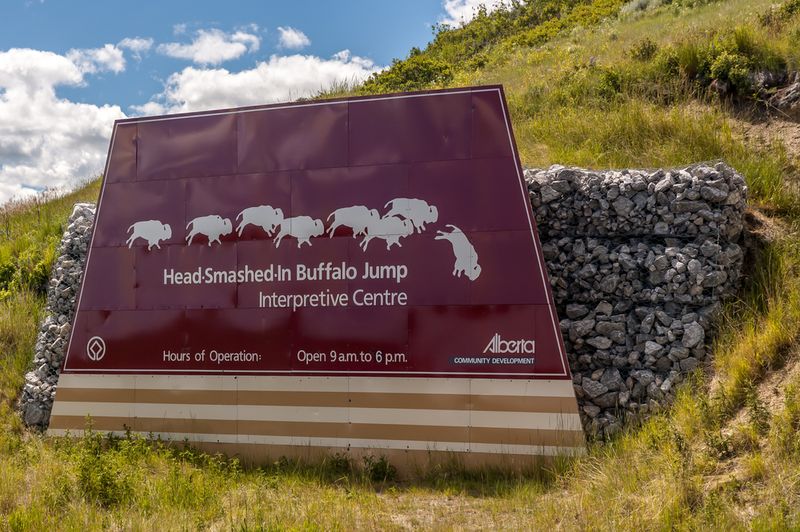 9. Moose Jaw, Saskatchewan
Moose Jaw is a city that will throw you for a loop in the most wonderful of ways. People who visit always leave surprised,  in awe of this small, unassuming, prairie town. Those who grew up near here will know Moose Jaw is famous for its tunnels and an underground maze rich in history with interactive adventure. Yet Moose Jaw has much more to offer its guests. The Temple Gardens Mineral Spa Resort is a world famous resort built over geothermal springs; come with your family, friends, yourself or significant other and enjoy a weekend filled with pampering and relaxation. Or, spend time wandering around the many shops and cafés on Moose Jaw's historic Main Street!  Moose Jaw is much more than a drive-through town; come explore, wander and enjoy this humble and intriguing town in central Saskatchewan.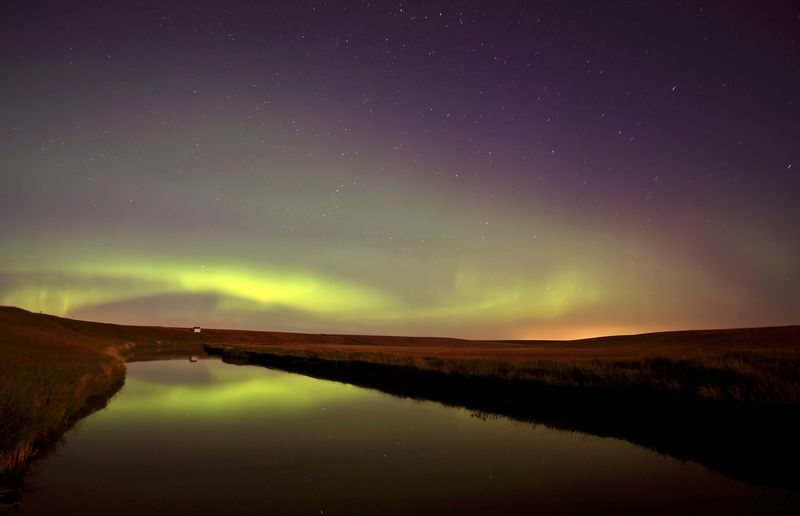 8. Drumheller, Alberta
When you are in Western Canada, you don't have to go to the movies to walk among the dinosaurs; the Dinosaur National Park in Drumheller is home to some of the world's oldest, most important, dinosaur excavations. Designated a UNESCO World Heritage site because of its fossil discoveries, it's hard not to be taken back 75 million years ago to when dinosaurs roamed the earth. And if you tire of the museum and the dinosaurs, the Red Deer River cuts right through the city of Drumheller and the badlands, lending to some amazing scenery and outdoor exploration possibilities. After that, be sure to follow the well-marked trail to discover the rich coal-mining history found here; climb the last wooden tipple in Canada, cross the suspension bridge in Rosedale and see the odd-yet-fascinating hoodoos that are said to watch over the people and protect the land.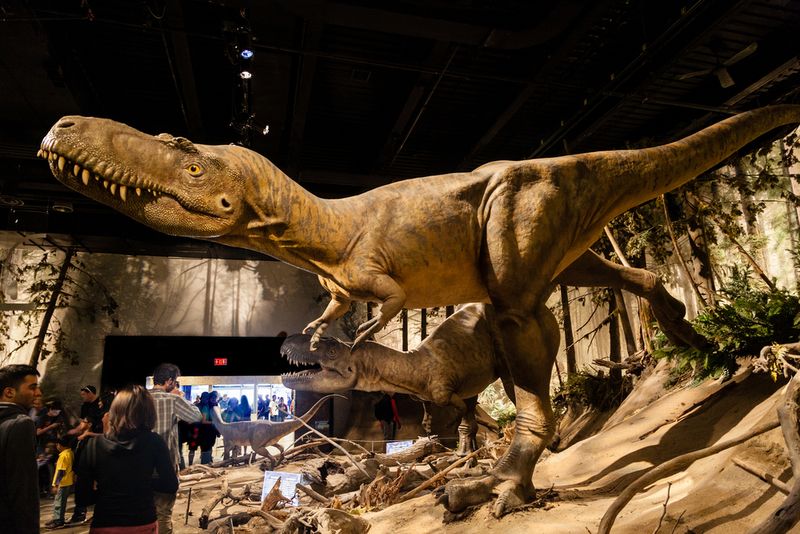 7. Wood Buffalo National Park, Alberta & Northwest Territories
Places like Banff and Jasper are national landmarks, and for good reason; the beauty and sheer magnitude of the Rocky Mountains are bound to knock your breath away. But, straddling the border with the Northwest Territories, Wood Buffalo National Park is the largest national park in Canada, the second largest in the world and a UNESCO World Heritage Site. Incredibly, this park is the world's largest dark-sky preserve, meaning there will never be a better spot to stargaze and witness the amazing Northern lights. This park isn't completely isolated from civilization either; Fort Smith is a heritage town that plays host to many tourists who come for music festivals, history and world-class rapids. Wood Buffalo National Park is a wilderness and heritage experience found nowhere else in the world- come for the week and stay for the summer.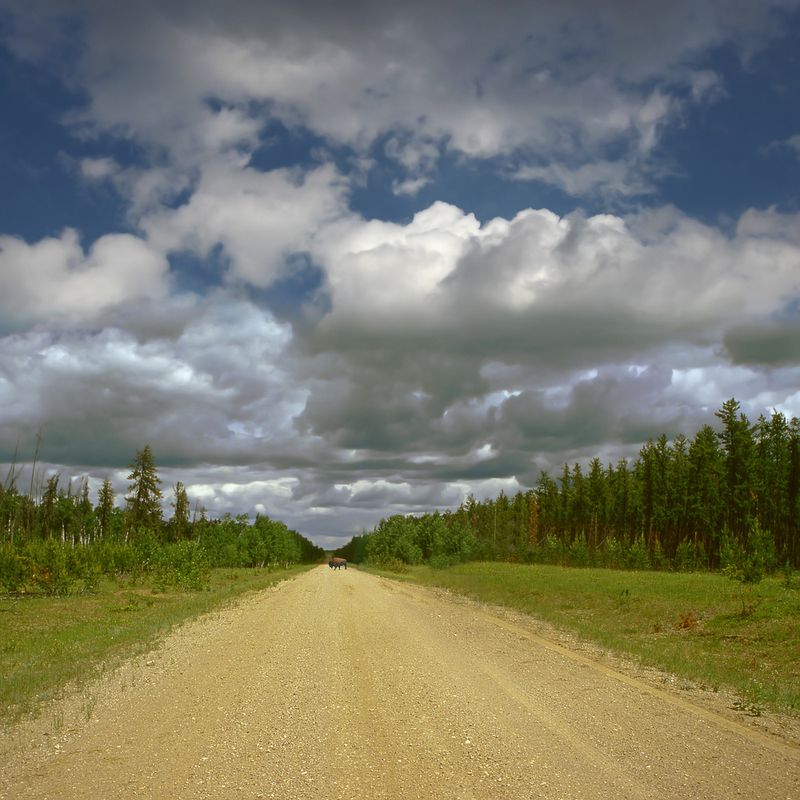 6. Cypress Hills Interprovincial Park, Alberta & Saskatchewan
Straddling the border between Alberta and Saskatchewan, this unique and adventure-filled park truly is home to the land of the living skies. Spend the night camping under the stars, hike or bike the over 50km of trails, or just kick back and relax at the beach on Elkwater Lake. Ideal for birdwatchers and animal enthusiasts, this park has more than 220 species of birds and a plethora of other flora and fauna that call this vast ecosystem home. And since this park is the highest spot in the country next to the Canadian Rocky Mountains, it is sure to offer stunning views and unparalleled photo opportunities. Whatever's on your summer must-do list –adventure, relaxation, introspection- this park, high in the prairies, has it all.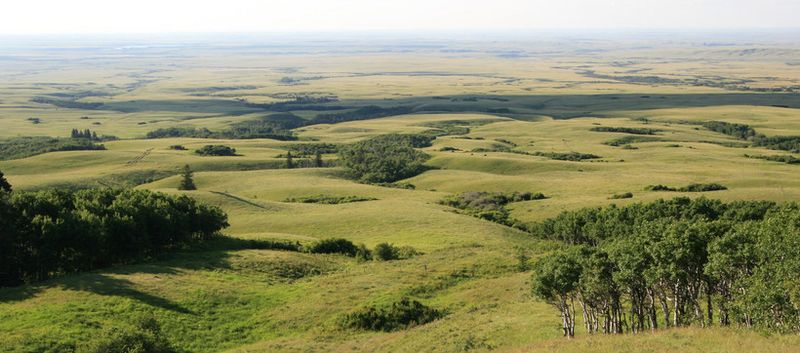 5. Salt Spring Island, British Columbia
Named one of the top 10 islands to visit in 2014 by Travel & Leisure, Vancouver Island is a Canadian icon. But Salt Spring Island, the best known of British Columbia's Gulf Islands, is itself a paradise, and deserves not to be missed. People here have opted to slow down and really enjoy all of life's pleasures. A mild climate means that the rich nature and outdoor activities can be enjoyed year round; hiking and golfing are popular here. This community is also invested in the culinary and arts scene; local produce, world-class accommodations and a variety of music and artisan craft stores have people invested in this easygoing island life.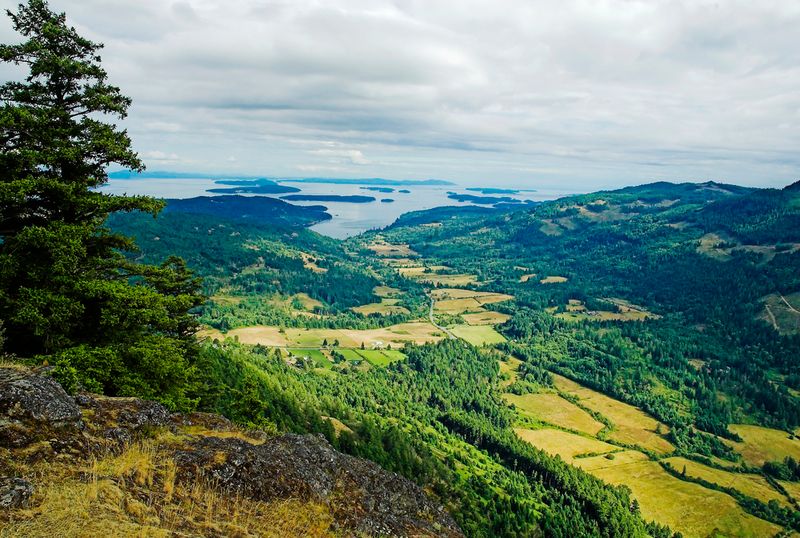 4. Penticton, British Columbia
Wine and festivals, outdoor adventure, arts and entertainment, romance, Penticton has it all. It is a place for couples, families, thrill-seekers and even food-enthusiasts. It sits in the Okanagan Valley, south of British Columbia on the shores of beautiful Skaha Lake. Due to its location, surrounded by lakes and highlands, Penticton has always been a draw for adventurists; with boating, rock climbing, and wind-surfing as some of the popular summer activities. But this city is also known for its arts scene, and with a focus on increasing its urban appeal with high class restaurants and events, more and more tourists will be flocking to the many symphonies, concerts, galleries and museums that make Penticton a city for everyone.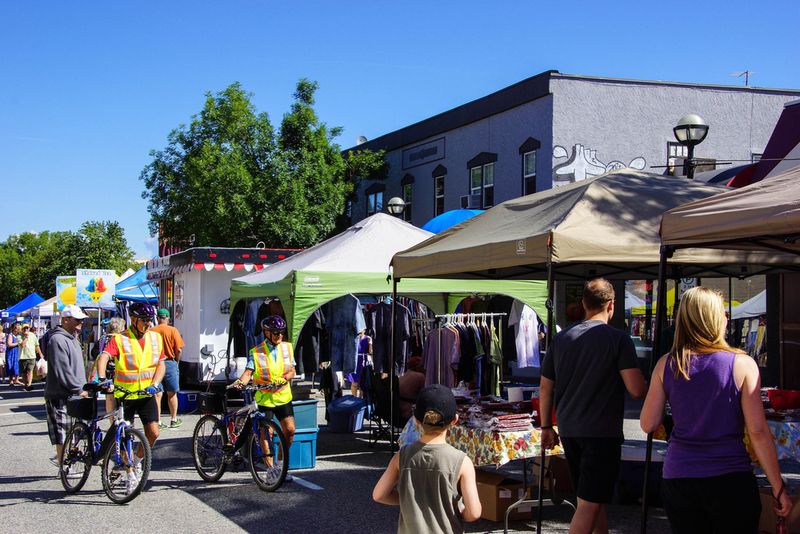 3. Edmonton, Alberta
Edmonton is often overshadowed by its neighbor to the south, Calgary. But it is emerging and becoming an international destination in its own right; in fact, National Geographic just listed it as one of 10 destinations to visit this summer. A gastronomic food scene, concentrating on local, farm-to-table cuisine, has Edmontonian foodies raving. Restaurants like the Three Boars Eatery and Meat offer locally inspired menus and craft beers, and places like DaDeO and Langano Skies take it's guests on a culinary adventure from New Orleans to Ethiopia and everywhere in between. Also, Edmonton is world renowned for it's many festivals and events held during the summer months; events like Folk Fest and K-Days bring in international tourists. Edmonton is buzzing right now, and you cannot help but be swept up in all of the excitement.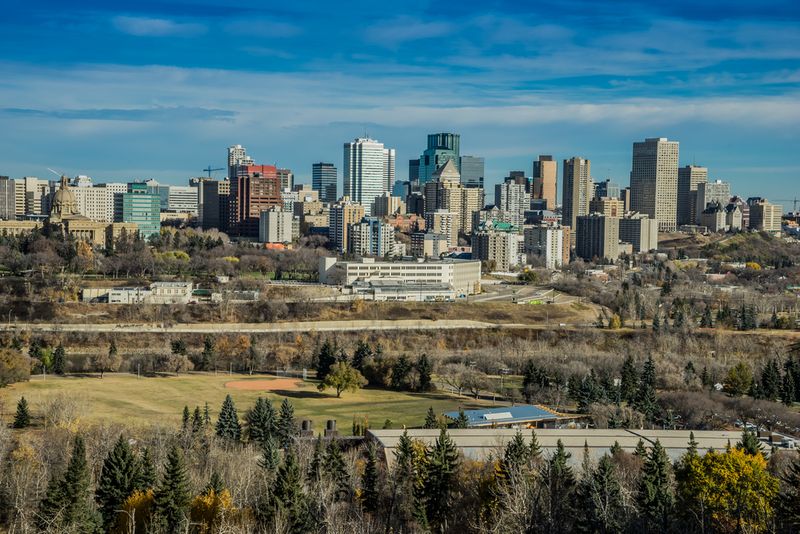 2. Kananaskis Country, Alberta
A horseback ride at sunrise followed by a canoe ride down the river and a campfire in the valley is a quintessentially perfect day in Kananaskis Country. This is cowboy country; where wild horses roam free and the stars shine bright.  A vast country spanning over 4000 square kilometers, this wonderland is only 45 minutes west of Calgary. Home to some of the country's most prestigious golf courses, towering mountains, winding canyons and sprawling lakes, Kananaskis Country is a mecca for outdoor lovers and the perfect escape from city life. And if you can tear yourself away from the countryside, Canmore has plenty of local restaurants and craft shops; a perfect end to a satisfying day out on the trails.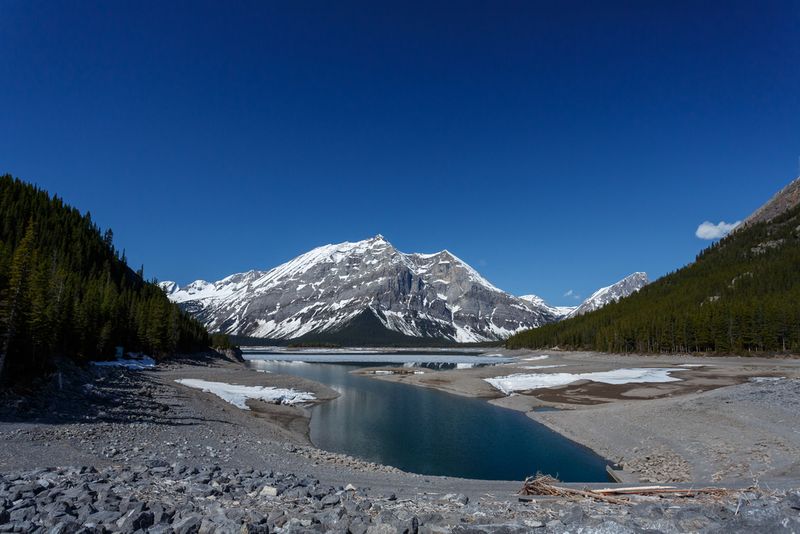 1. Waterton Lakes National Park, Alberta
Waterton Lakes National Park is the unspoilt, dramatic park located in the southwest corner of Alberta that is all at once a UNESCO World Heritage Site, an International Peace Park, a Biosphere Reserve and a place that is magically free of crowds.  As the smallest of the Canadian Rocky Mountain parks, this is a place where the prairies reach up to touch the mountains and the animals and humans roam together as one. If golfing is your thing, be sure to take a swing at the Waterton Lakes Golf Course; if you would rather, grab a kayak and swim in the crystal clear (but cold!) Cameron Lake. This is a place where the landscape is inspiring, the people are welcoming, and the adventure is plentiful – just be prepared to have this National Park steal your heart and keep you coming back year after year.