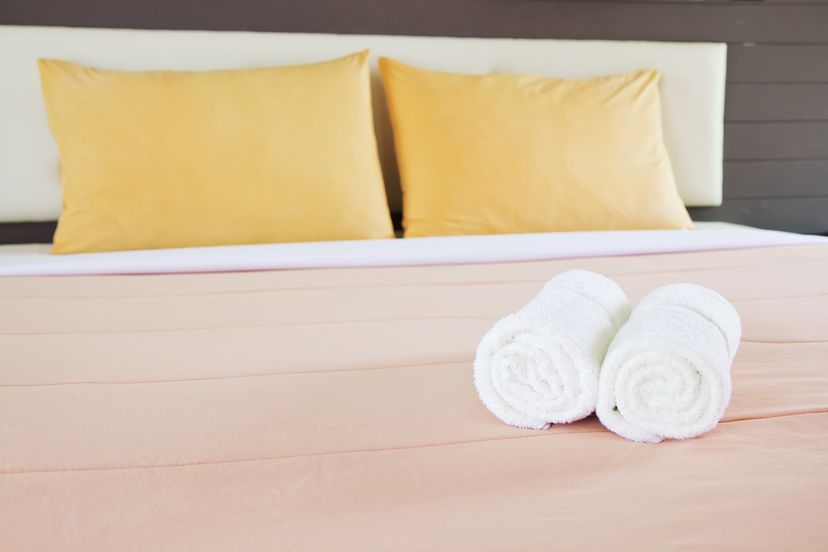 For many travelers, hotels are supposed to be a home away from home. It's almost universally accepted that a hotel and its staff exist to ensure their clients are comfortable and well-looked after. Usually, this means that hotels try to go above and beyond by offering exceptional service to their customers, which includes accommodating any special needs, looking after the pesky tasks of cleaning, offering delicious food and even keeping someone on staff to tell you about what there is to see and do in the area.Just like any service industry, though, the hotel industry is managed and staffed by people. Sometimes, those people fail spectacularly at providing exceptional—or sometimes even adequate!—customer service. The following tales come from real experiences had by people staying in real hotels. Let these nightmares serve as a warning to fellow travelers, and remember to always check what other travelers are saying about the establishment before you book your dream vacation with a hotel that turns the trip into a nightmare.
10. I'm a Guest, Not a Janitor
If you book a budget hotel, you're expecting that you might not receive the level of pampering that you would get at the Ritz. But that doesn't mean hotel staff should ask you to perform duties that are essentially part of their jobs. In fact, plenty of people assume that when you stay in a hotel, you get to skip on all of those annoying "household chores," like making your bed.
During a very busy weekend stay at an airport hotel, a frazzled hotel staffer was informed about a clogged toilet in one of the guest rooms. The staffer jumped into action and brought a plunger to the room … which they then handed off to the guest, informing the guest that they could deal with the clog. Sure, no one likes unclogging a toilet, but this is somewhat like asking the guest to make their own bed or wash their own linen! Even though the guest complained, they were still forced to unclog the toilet themselves and no compensation was offered.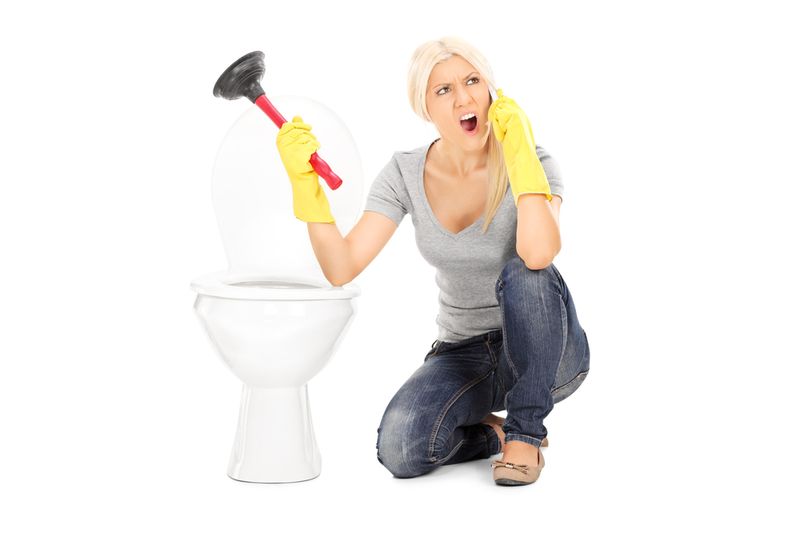 9. Linen Rationing
When you make a reservation, hotels often inquire how many guests will be staying in the room. This is partly because they charge more per head (some hotels have an "extra guest" fee), but also to ensure they comply with fire codes. And, you might assume, so they can ensure that the room is stocked with enough supplies, such as towels and bedding.
Not so for a hotel in Helsinki, Finland. The hotel was informed that 3 people would be staying in a room that was reserved well in advance. However, upon arrival, the guests quickly noted that although the requested cot for the 3rd person had indeed been set up, hotel staff had failed to provide any bedding for it —no sheets, no blankets, no pillows. There weren't even any extra pillows in the room! Although the issue was resolved as quickly as possible, it was still a huge oversight on the part of the hotel staff.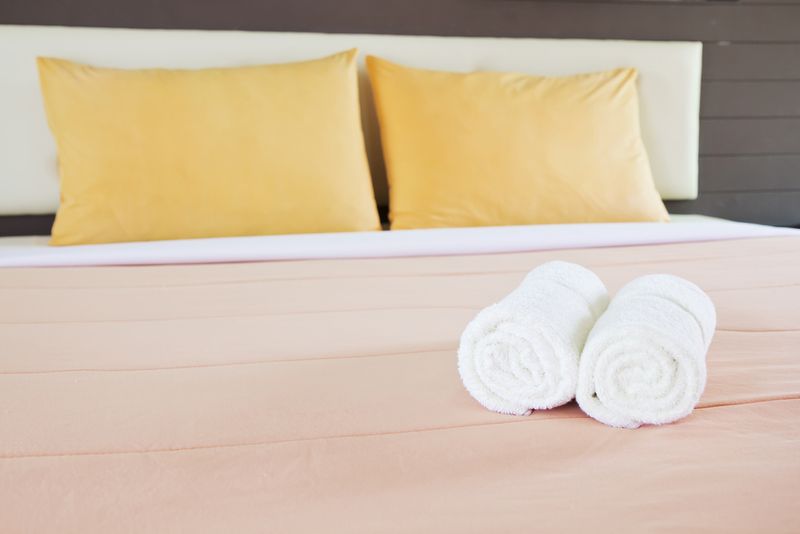 8. Bed Rationing
Perhaps worse than not having enough linen for all beds in a room is not having enough beds in a room, period. Many, many people have heard horror stories about hotels giving away reserved rooms, especially if the guests arrived late, or due to overbooking and then forcing patrons into cramped or otherwise inadequate quarters. Most people have never had it happen, and you might even think this is an urban legend!
It does happen, though; just ask the guests who booked a hotel room in a Toronto hotel months in advance, only to find that the hotel had actually overbooked. Although the guests were lucky enough to end up with a room (some others were turned away), they ended up with 4 people and 1 king-sized bed between them. Since the hotel was overbooked, there were no cots available either, so one of the guests ended up sleeping on the floor. As they said, "If we wanted to sleep on the ground, we would have gone camping!"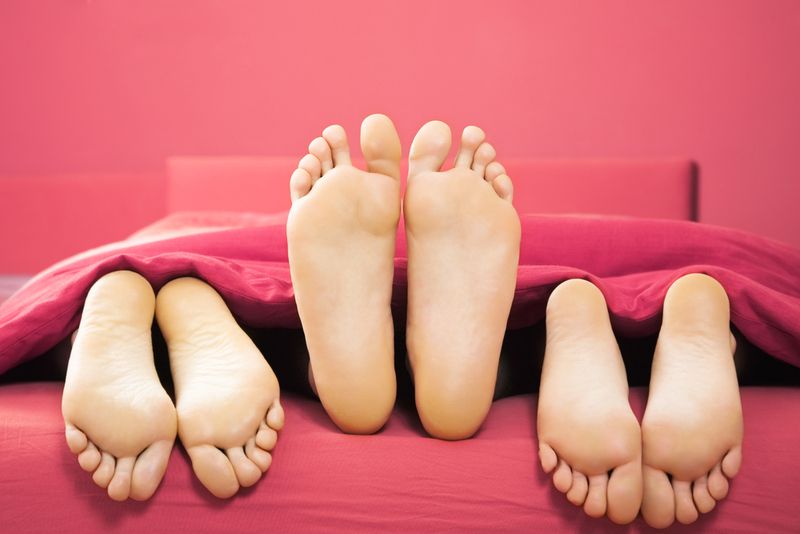 7. The Room Isn't Ready Yet
As most experienced travelers know, this can happen if you arrive at the hotel before check-in time; the cleaning staff need time between check-out and check-in to actually prepare the rooms for your stay. However, this can also happen, say, when a hotel doesn't have enough personnel on staff to clean the rooms or when an entire tour bus of patrons arrive all at once. Sometimes, rooms aren't ready even when guests arrive well after check-in time!
This can cause all kinds of problems for travelers, especially those who may have traveled long distances and be looking forward to a nap and a shower. It can also lead to long check-in lines, overflowing baggage rooms and grumpy hotel staff. In my experience, though, there are two ways for hotels to handle a situation like this. The first is to graciously check patrons in, hold their luggage and offer them some sort of compensation, such as a meal voucher for the hotel restaurant (if there is one). The other is to … do nothing, which, unfortunately, is a strategy some hotels employ. That's a quick way to make a guest angry!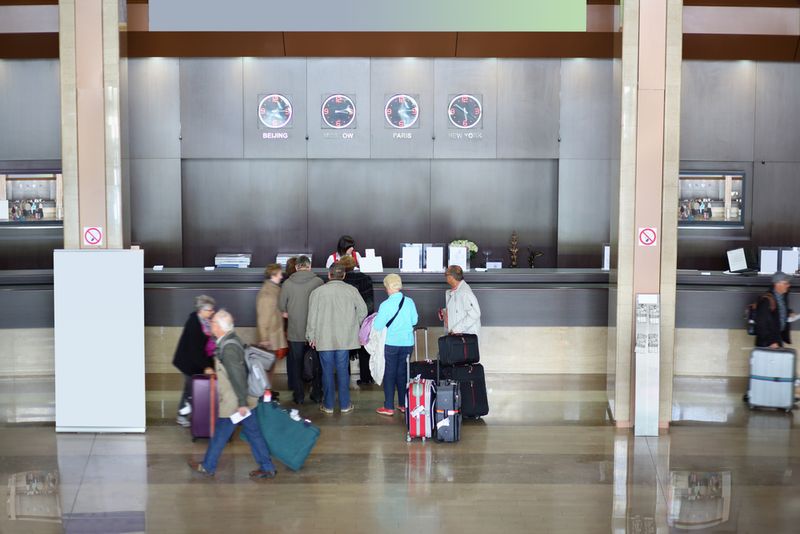 6. We Want to Make You Comfortable, Except When We Don't
Most hotels are very concerned about the comfort level of their customers. A guest who leaves happy is a guest who is likely to book at your hotel if they happen to be in the area again, or even tell others about their experience and recommend them to book at your hotel or other hotels in your chain. Many hotels will go to great lengths to ensure their guests have a pleasant stay.
To that end, most hotels will make note of any special requests that guests make in advance of their arrival at the hotel. This is especially true in the case of people with sensitivities and allergies. Although many hotels use hypoallergenic bedding as a rule, some still have feather-filled pillows and duvets—something one guest found out the hard way when she discovered her room had been made up with feather-filled pillows and blankets. This was despite her request for hypoallergenic bedding, as she had a severe allergy—a request that she had made at the time of reservation, months before! The hotel apologized and thoroughly cleaned the room before replacing the bedding, but she still spent her weekend getaway sniffling.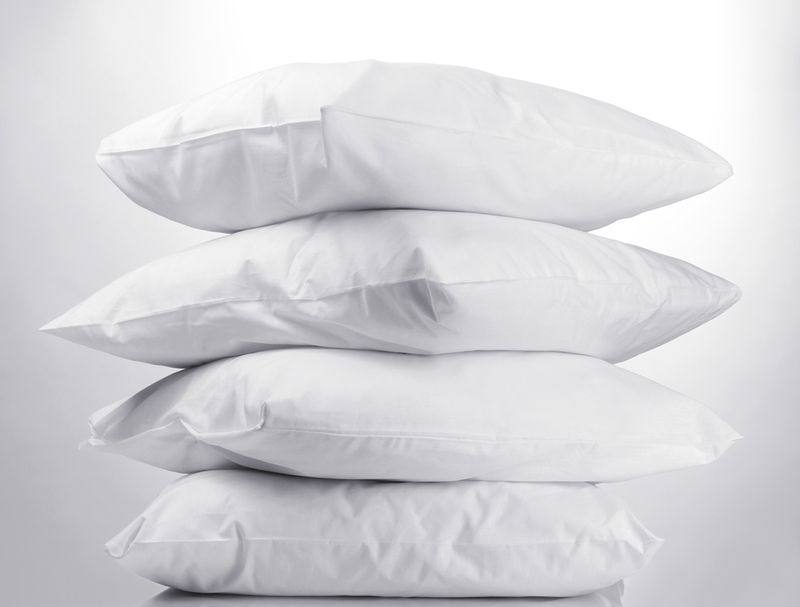 5. The Continental Breakfast That Was Not
European and North American attitudes to hospitality are a little bit different. The continental breakfast originated in Europe and is usually included as part of your stay, especially at upscale hotels. In North America, the opposite is true: continental breakfast is often found at budget hotels as added incentive for travelers who are watching their pocketbooks.
The actual contents of a continental breakfast can vary widely as well, depending on the hotel and where you are. In Europe, most continental breakfasts feature a very nice spread, with plenty of breakfast options to choose from. In North America, pickings are usually a little slimmer. One notorious example might be a budget hotel in Florida, which offered only cereal and milk as their "continental breakfast." Another would be a hotel in LA that offered patrons danishes and muffins—and nothing else. Guests who thought they were getting a "free" breakfast with their stay were understandably put out when they realized that they had to go elsewhere, even just for their morning cup of coffee!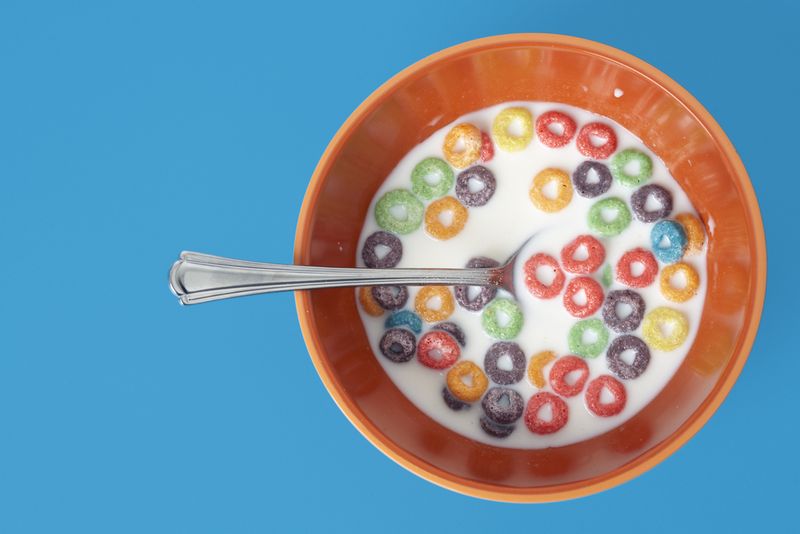 4. The Cancellation Policy from Hell
Back when I was younger and more naïve, I was set the task of booking a hotel room for a group of 4 people. I did so, without a hitch—until we got there. We were attending a convention hosted by the hotel and intended to stay the weekend. However, the convention-runners and the hotel staff had a falling out during the course of the weekend and the hotel shut the convention down in favor of using the conference space for a more lucrative opportunity that had come along.
That meant that the hotel essentially kicked us out. We checked out as we had been advised to. Unfortunately, when I asked for a refund for the second night of the stay, the hotel refused, citing a clause in their cancellation policy that read that a room couldn't be cancelled less than 24 hours in advance. I argued that, since they were essentially evicting me, I ought not to be charged, but they staunchly refused. In the end, I never got the refund, but I did learn a valuable lesson: always read the fine print carefully, especially on hotel cancellation policies!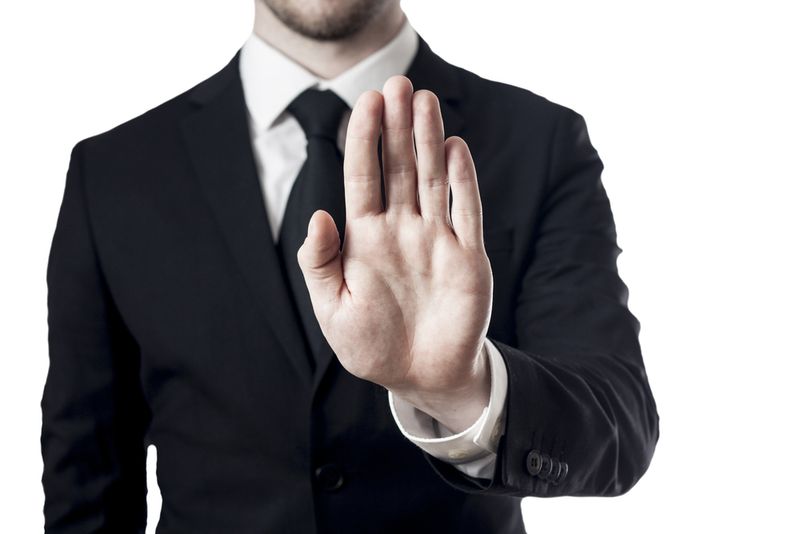 3. The Staff Have Horror Stories Too
While we as guests might feel entitled to complain about the service we receive during our hotel stays, we're not the only ones with horror stories about the goings-on in the hotel. In fact, you should probably be kind to hotel staff; they deal with a lot of stuff that we don't ever have to see.
A close friend spent some time working as a maid in a mid-sized hotel while she was in university. She didn't mind the work, although she did mention that guests often treated the rooms as pig sties and the maids got little to no thanks for cleaning up. Perhaps the worst story she ever told me, however, was about the "brothel room: A woman, who was a suspected prostitute, set up shop in the hotel for about a month. She refused to let the maids clean, only requesting new linen. When she finally vacated, the room was completely destroyed and there was evidence of her activities—including used prophylactics and various drug paraphernalia—everywhere.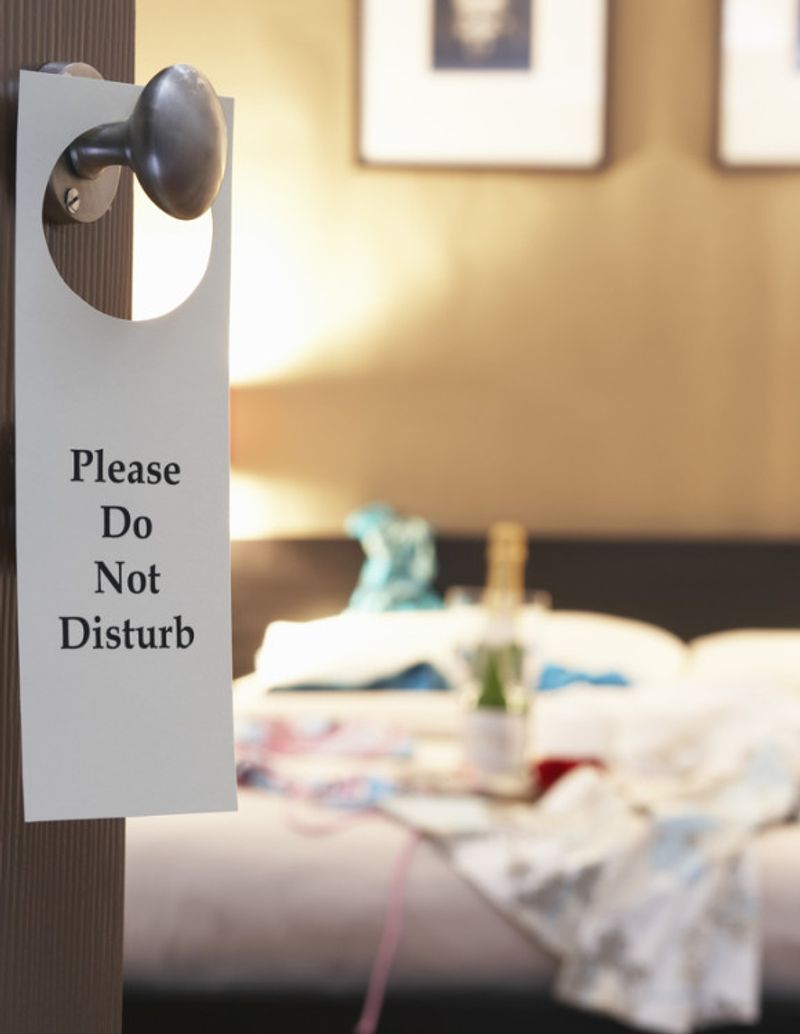 2. We're Doing Renovations
Doing renovations is usually a good thing; it shows guests that the hotel is committed to making sure they have the latest, greatest creature comforts on hand for their patrons. Most hotels will offer discounted rates or close off portions of the hotel during renovations; some might shut down entirely if the reno job is extensive enough.
And then there are the hotels that do renovations while guests are staying there. In what was perhaps the worst trip of my life, I found myself booked into a hotel room that was under renovation. This meant that the bathroom was entirely out of commission for the entirety of my stay. There were construction workers in and out of my room, sometimes while I was there, often making a lot of noise. There were holes in the walls, broken tiles on the floor and, perhaps worst of all, sewage in the toilet that had backed up when they tried to replace the pipes—which stayed there for 4 of 5 days of my stay. Disgusting! Even getting the room for free didn't make up for that horrible hotel experience.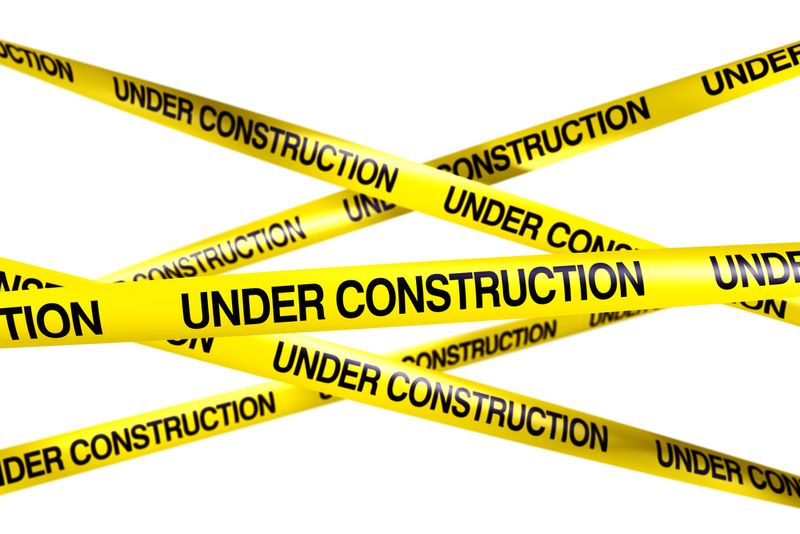 1. The Backwater Hotel
Not every tourist destination is in a cosmopolitan mecca and that can sometimes make things challenging for hotels trying to offer their guests top-notch service. While a lack of modern amenities may be understandable in some places, most of us would expect a hotel in, say, France to have running water, even if it was situated high in the Alps. While it can be appreciated that the more remote the location, the harder it is to keep on top of maintenance, there are standards that should be adhered to.
For one reason or another, though, not all hotels do regular maintenance. This eventually catches up with them, though. Case in point: a ski trip I took years ago saw me staying at a budget hotel. During the height of ski season, the hotel began experiencing all sorts of problems, including sewage from the rooms upstairs flowing down the wall into the restaurant, toilets and showers backing up and the front lobby of the hotel flooding, which eventually flooded the basement and the elevator. It was definitely time to replace those pipes!