Albuquerque, New Mexico may not be on everyone's go-to list of American destinations but the southwestern state is home to a plethora of unique sights and activities that seem to be have a particular amount of care and thought put into them. Multiple balloon exhibits, zoos, wineries and parks make up a place that isn't as sports crazy as the rest of the country, relying on fantastic scenery and relatively unappreciated culture to attract tourists. A couple of minor league sports teams call Albuquerque home, while the region is lush with venues that are just asking to be visited. Proximity to California, Las Vegas and of course Mexico is enjoyed by its residents, and makes for a great place to retire or spend cold winter months that cannot be enjoyed in locations to the north. Visit Albuquerque at a different pace than other cities; sit back and enjoy the view because things are done a little differently in the southwest.
10. Sandia Peak Tramway
This is the world's longest aerial tram ride (think cable cars in the same fashion as a ski lift) taking visitors nearly three miles to the top of the 10,000-foot summit of the Sandia Mountains. The views are spectacularly breathtaking on the way to the peak where visitors can stop for a bite to eat on top of the mountain. Dining facilities are also available at the bottom of the mountain.
Of course, this location makes for a great ski or snowboarding venture, which is not exactly what comes to mind when one pictures New Mexico. The views are incredible and locals and tourists alike revere the tramway, as this kind of experience cannot be offered anywhere else on the planet. Stay for a weekend with friends or family if the southwestern air gets too stuffy, as this is a top-notch resort tucked into the lower corner of the United States.
9. Isotopes Park
Isotopes Park is not the stadium for the baseball team from iconic and long-running cartoon The Simpsons, rather it's the home of the AAA affiliate team to Major League Baseball's Colorado Rockies. The Pacific Coast League team is lucky enough to have one of the nicest stadiums minor-league baseball has to offer.
At a price tag of just under $30 million USD, the stadium seats 13, 279 and features a hill in center field similar to the one made famous by the Houston Astros' stadium Minute Maid Park in the major leagues. Quite large for a minor league team stadium, Isotopes Park has an upper deck as well as a picnic shelter beyond left field that can be reserved for an awesome day out with friends, families or even a school trip. A perfect way to spend the afternoon while scouting out future Major League players while enjoying the temperate climate of New Mexico.
8. The National Museum of Science & History
This is New Mexico's only congressional chartered museum in its field and acts as an affiliate to the famous Smithsonian group of museums. This destination lets tourists discover the back-story of nuclear science, currently the most efficient form of power creation when factoring in time, energy, safety, efficiency and cost.
The museum is always looking to present the many applications of nuclear energy of the past, present and even future through changing exhibits and displays. Formerly known as the National Atomic Museum, the National Museum of Science & History was opened in 1969 and does not shy away from teaching its visitors the peaceful applications of nuclear science as well as the obviously extremely devastating effects it can have when placed in the wrong hands. The history of the atomic bomb brings science and aviation together when telling the story of what really happened from both a historical and scientific perspective.
7. Albuquerque Biological Park
This sparkling and picturesque park complex offers multiple sections for every member of the family no matter their taste. For the aquatic fans, Albuquerque Aquarium is one of three interconnected facilities. The Rio Grande Botanic Garden is sure to impress the agriculturalist of the group, with a grand spectrum of plant life to take in, and, as with most botanical gardens, there is plenty to learn about horticulture and gardening, which makes the visit as informational as it is picturesque.
The Rio Grande Zoo is 88 years old and features animals from six continents on 64-acre land. Over 200 species are found here, connected to the other facilities by a narrow-gauge railroad. Some of the feature exhibits include: raptors, the reptile house, seals and sea lions exhibit as well as the always-adorable Koala Creek. The Birds of America exhibit shows the venue's patriotic side, while the recent addition of two chimpanzee babies will make everyone smile at our specie's distant cousin.
6. World Balloon
Of the several balloon rides in Albuquerque (yes, they are several) World Balloon was the first to bring this rare opportunity of sight seeing to the city. The service is provided all year round and is part of what makes Albuquerque the "Balloon Capital of the World".
In addition, for nine days every October the city's skies are filled with more than 800 balloons for the Albuquerque International Balloon Festival. The saying goes, "Missing a balloon flight in Albuquerque is like going to Paris and not going to the Eiffel Tower." The lush forests and flat land make the surrounding area perfect for a balloon ride as the only limitations are set by the vision of the viewer themselves. Rides are available for about $150, which may seem a little steep for the simplicity of it, however, balloon operators are required to be F.A.A. Certified in order to fly passengers for hire.
5. New Mexico Museum of Natural History and Science
The past is explored in terms of the origins and geological history of the American Southwest from hundreds of thousands of years ago to billions of years, with amazingly vivid displays of dinosaur models, replicas of ice-age caves, the naturalist center and the stunning walk-through volcano.
Other exhibits include FossilWorks, which is a public display where attendees can watch through the looking glass as a trained team of volunteers demonstrate the painstakingly slow and intricate process that is required for paleontology preparation. "Timetracks" is the core exhibit integrating billions of years of New Mexico's natural history dating back to the formation of the universe. For those who aren't aware of all of the information, it is a great guide to the evolution of our planet that is nearly four and a half billion years young, and a galaxy that is at least 13 billion years old, which is always expanding.
4. Rio Grande Nature Center State Park
Established in 1983, the park includes a 270-acre area boasting meadows and hiking trails along the riverside forest providing a great outlook to conduct bird watching or simply observe wild life. The beautiful park is fit for a painting, and in its entirety is 4.300 acres of land stretching northbound through Albuquerque and south to Isleta Pueblo.
The wildlife found in the park is in a wide variety, some of which include: turtles, beavers, rabbits, gophers, coyotes and numerous birds such as hawks, geese, owls and everyone's favorite noisemakers, woodpeckers. Along with these natural sites, there is no shortage of activities either. Boating and horseback riding are permitted or simply go for a hike or bike ride. In addition, the exhibit area has a glass-walled library that overlooks a pond rich in wildlife. Perfect for the family or romance, pay $5 to park a vehicle or plan a group trip and pay $15 to park a bus.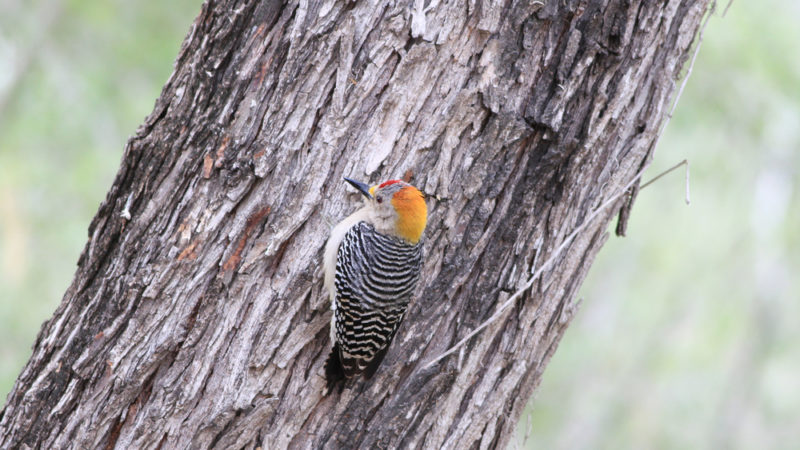 3. Casa Rondena Winery
A beautiful ranch that is a center of activity, The Wine Club focuses on music, art, architecture and of course wine, forming a culture of exciting events with no sign-up fees. The tasting room is open daily from 12-7 p.m. offering samples of the ranch's entire portfolio of fine wines made on the premises. Purchase favorite selections on-site with the tasting room's open-door policy that requires no reservation for a group of eight or less.
Aside from hosting weddings and getaways, the Wine Club offers events to the tune of local food, music events and themed tastings of Award-winning samples. The "1629 Club" includes member-only events and complimentary tastings but otherwise acts as a relaxing place to have a bite to eat while taking in the stunning backdrop. The nearby Sandia Mountains act as scenery in the distance for those taking a stroll through the vineyard. Afterwards, a glass of wine by the pond with some house tapas is sure to tantalize the taste buds of all visitors.
2. Calibers Shooters Sports Center
Not a typical gun range one might find on the side of the interstate, Calibers is listed as the Premiere Shooting Range in the state of New Mexico. Climate controlled indoor firing ranges, classes, simulations and of course a plethora of guns. The venue is far more technologically advanced and eye-catching than what would typically come to mind for a firing range in New Mexico.
Single-day shooting range fees are $20 or less depending on age. The firing facility is air-filtered with the same technology used in hospitals to ensure there is no issue in terms of air quality from the discharge of powders that come from operating a guns. Simunitions: Threat Management is a six-hour training module that includes two hours of in-class study and three hours of application teaching students how to assess and react as well as improve situational awareness. While not everyone can agree on the validity of large firearms in modern society, a trip to a facility like this (when done in a safe and informative matter) can prove to be a fun and educational experience.
1. ABQ BioPark Zoo
The ABQ BioPark Zoo is a stunning facility with the most magnificent animals to be seen at any zoo. The Africa exhibit is the place to meet chimpanzees, hippos, cheetahs, zebras and more. The warm setting of New Mexico allows so many different species to be there including a herd of rhinoceros and a venue of desert dwelling vultures.
Events are hosted at the Science Café, Botanic Garden and most interestingly overnight at the aquarium. Games, crafts and the Touchpool are included in the overnight stay, where one can see hundreds of fish including five different types of sharks. The likes of the zebra and black tip sharks are held inside the massive 288,000-gallon Shark Tank inside this aquarium that can be rented out for events. This great zoo costs just $12.50 for adults and $4 for children.