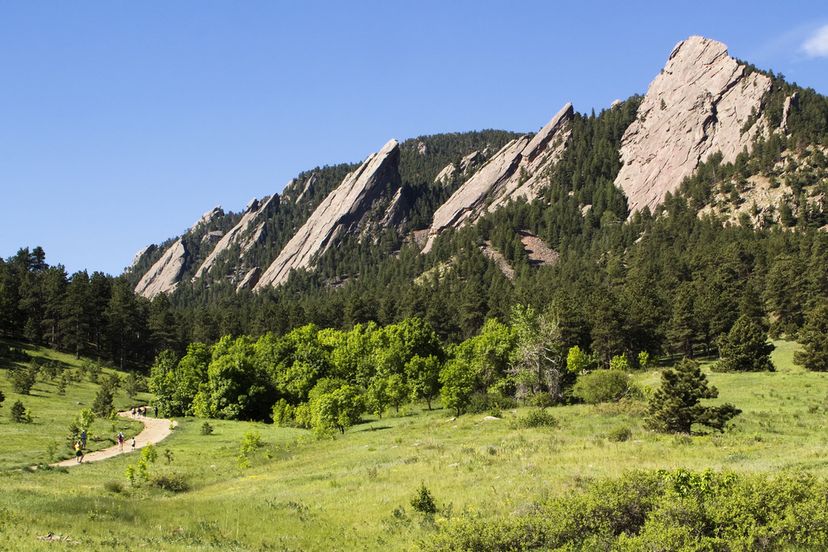 Boulder enjoys a reputation as one of Colorado's most forward-thinking cities. Its longstanding spirit of innovation is powered by the University of Colorado-Boulder, whose anchoring presence has influenced generation after generation of local residents. The city is also nestled into the sweeping Rocky Mountain foothills, and its spectacular alpine scenery and excellent outdoor recreation are major tourist draws.
If you're a skiing or snowboarding aficionado, the best time of year to visit is between January and March, during the height of the winter sporting season. Otherwise, your best bet is to arrive between June and August, though fall visits are also rewarding as the city and surrounding area enjoy dazzling displays of foliage. Here are 10 things other than hitting the slopes that you'll want to make room for during your time in Boulder:
10. Enjoy a Photo Op at the Flatirons
If you've ever seen a photo of Boulder, chances are it featured the Flatirons. These iconic rock walls overlook the city from their perch on its southwestern flank, and are accessible free of charge every day between dawn and dusk.
However, there are a few things to keep in mind to ensure you have a more enjoyable visit: some of the hiking trails can be very steep, and they can also get pretty slippery after a rainfall or snowfall. Make sure you bring professional-grade hiking gear if you plan on attempting some of the more difficult climbs. Also, don't forget your camera. You'll see stunning landscapes you'll want to capture.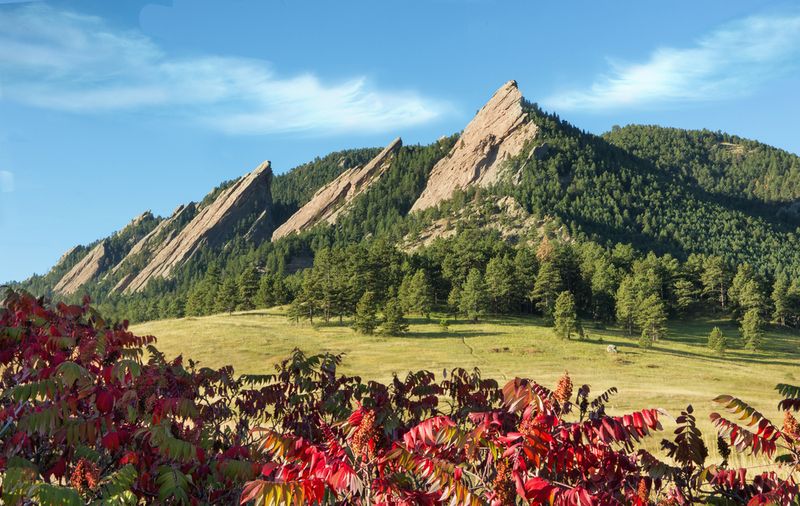 9. Check Out Chautauqua Park
Chautauqua Park is adjacent to the Flatirons, and is another must-see outdoor attraction. Now a National Historic Landmark, Chautauqua Park began building its reputation for breathtaking beauty in the late 19th century, when it was founded as a nature preserve. Amazing gardens, idyllic paths, and landscapes that could inspire artistic masterpieces await visitors at every turn. As with the Flatirons, don't forget your camera. Chautauqua Park offers free general admission, but the guided tours are affordable and make for an excellent educational opportunity.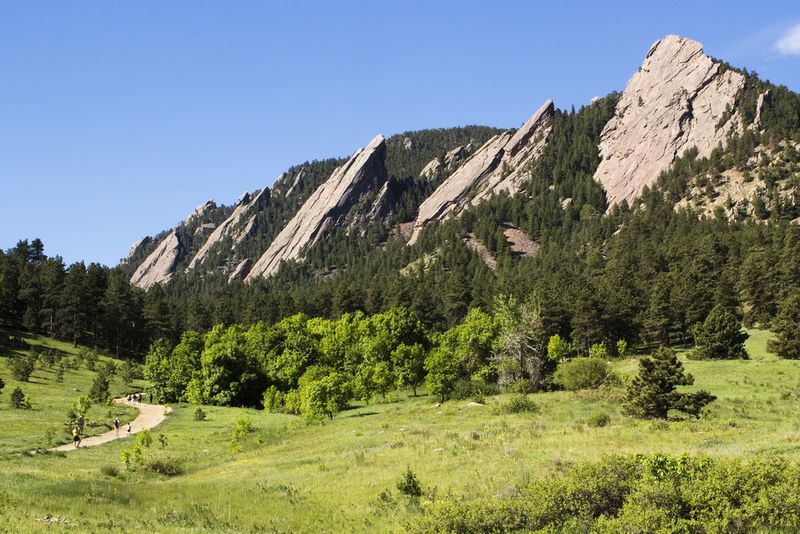 8. Head to Eldorado Canyon State Park
While Chautauqua Park is known for its gentle beauty, Eldorado Canyon State Park is equally famous for its dramatic and rugged landscapes. Stunning waterfalls, jagged cliff faces, rolling canyons, and dense coniferous forests are among the main attractions you'll encounter here.
If you're up for a challenge, many locals recommend hiking the Rattlesnake Gulch trail. The entire circuit covers just over three and a half miles, and leads to unbelievable vistas of the Continental Divide. You'll also pass the ruins of the ill-fated Crags Hotel, which was destroyed by a mysterious inferno about a century ago.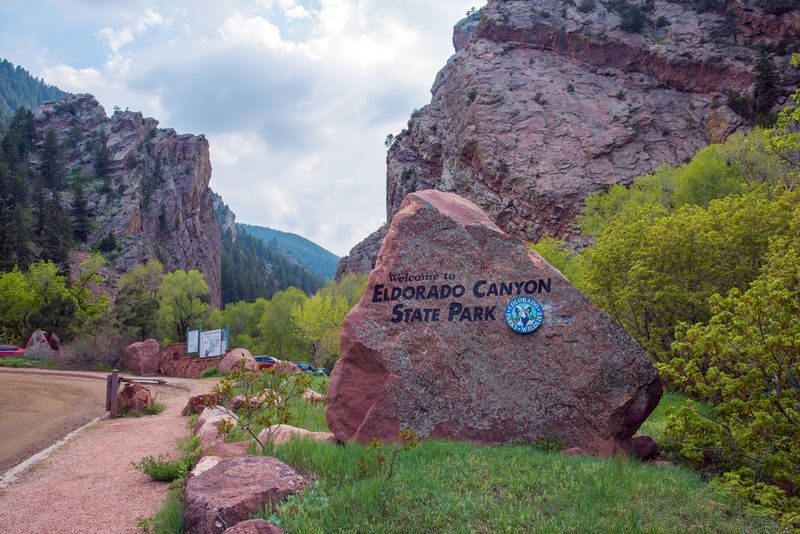 7. Hike Along Boulder Creek Path
By now, you may be noticing a theme: hikes, hikes, and more hikes. Boulder's population is among the healthiest in the United States, and with amazing trails like these surrounding the city, it's little wonder why.
Boulder Creek Path is one of the prettiest, and it's also easy on newbies and novices. If you want to enjoy a healthy dose of fresh air but don't want to scale the Flatirons or meet the demands of Rattlesnake Gulch, Boulder Creek Path is an excellent alternative. The path is nestled in the heart of a reserve that is completely inaccessible to motorized vehicles, so you'll also enjoy perfect peace and quiet.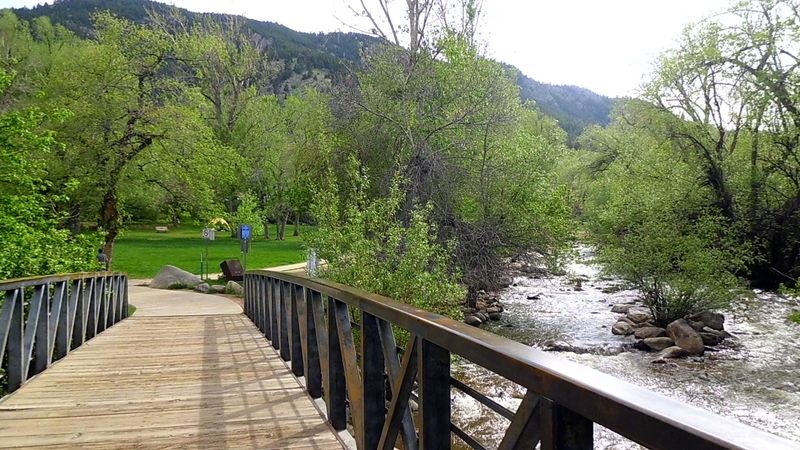 6. Climb to the Peak of Flagstaff Mountain
This family-friendly activity isn't as demanding or difficult as it sounds. While the peak does rise to an altitude of about 7,000 feet, there are easy routes that are suitable for school-aged children. Once you reach the top, you can enjoy a rest and an educational adventure at the mountain's kid-oriented nature center, which delights young visitors with its interactive exhibits and fun activities.
Did you pack a picnic? Great! Outside the nature center, you'll find picnic areas with soaring vantage points of the surrounding countryside.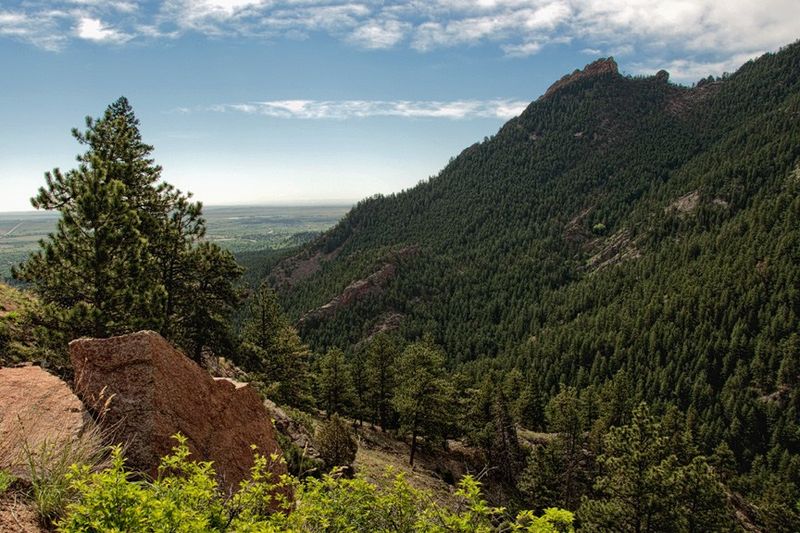 5. Go shopping on Pearl Street
Pearl Street is a shopper's paradise that runs through the heart of Boulder. After you've had your fill of outdoor recreation, it's a great place to browse for unique crafts and brand-name merchandise.
The street's main attraction is its pedestrian mall, which includes a wide range of independent boutiques and franchise retailers. Ready to relax after a long day on the trails? Pearl Street is a great place to unwind, with loads of restaurants, microbrew pubs, cafes, and spots to people-watch.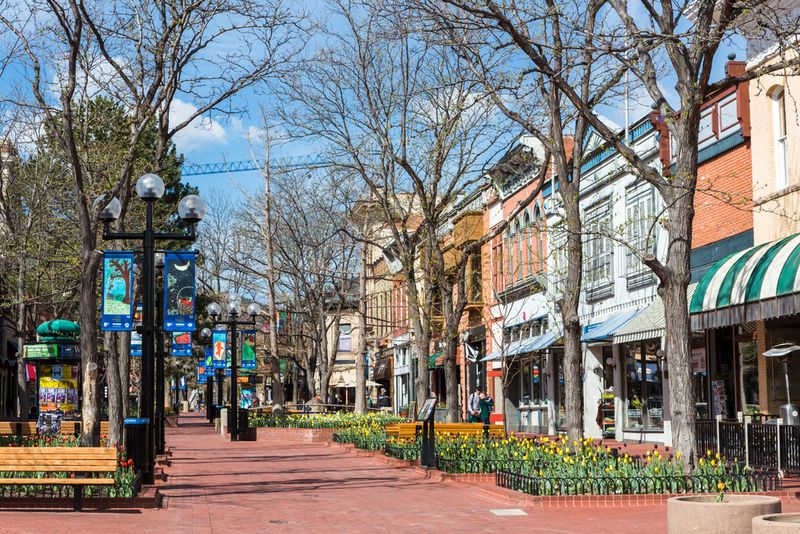 4. Sip Afternoon Tea
Boulder is one of America's tea capitals. Celestial Seasonings, the largest manufacturer of tea products in North America, is headquartered in the city. Readers of USA Today recently ranked its factory as one of the best food company tours in the country.
A visit to the Dushanbe Tea House is also highly recommended. Named in honor of Boulder's sister city, the Tajikistani capital of Dushanbe, this Central Asian-style team room is a true one-of-a-kind building. It was actually made in Tajikistan, and every piece of the façade was shipped over to the United States, where it was faithfully reassembled by a team of experts.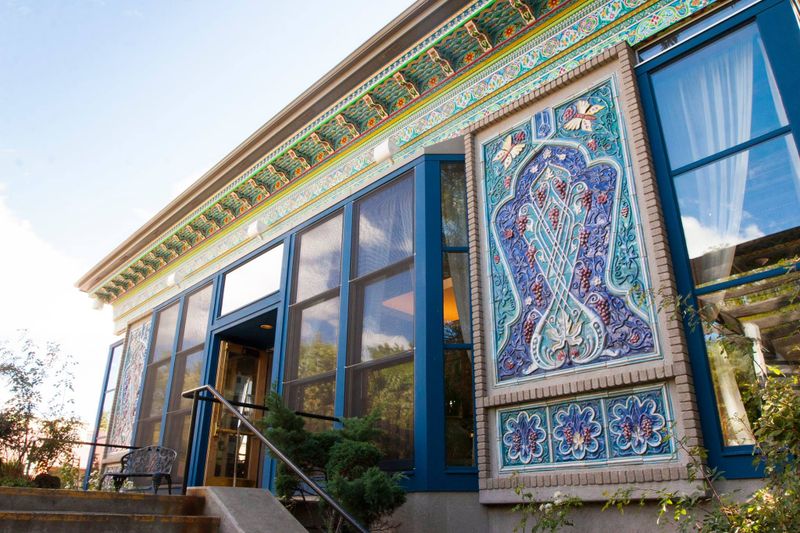 3. See a Show at Boulder Theater
In second place behind the Flatirons as an instantly recognizable icon of Boulder is the Boulder Theater. Open since 1906, this classic music venue has hosted some major concerts over the years, with A-listers like Sheryl Crow and Shawn Colvin among those who have graced its stage. The Boulder Theater is also a central part of the city's thriving local music scene, and it's a great place to catch up-and-coming regional bands before they hit the big time.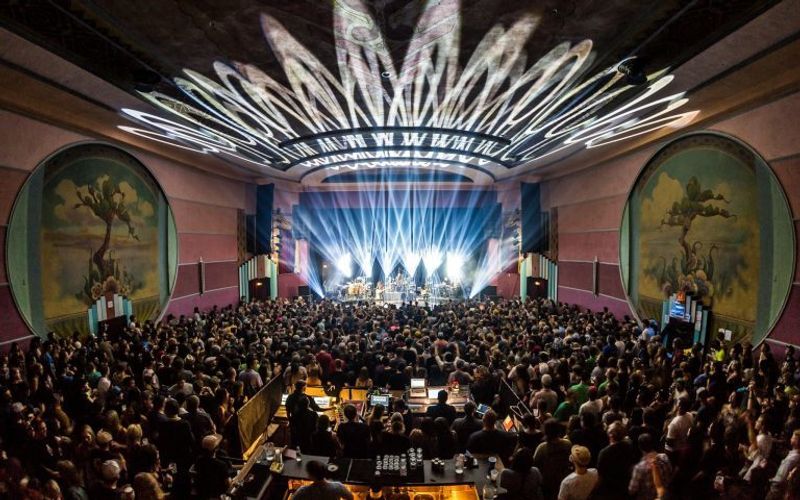 2. Tour the University of Colorado-Boulder Campus
Boulder's CU campus is widely recognized as one of the most beautiful in the American West, and it's well worth exploring if you have an hour or two to spare. If you happen to be visiting during football season, sports fans will also love the experience of attending a Buffaloes game.
During the summer, the campus takes on a more refined and cultural air. Between June and August, it plays host to the Colorado Shakespeare Festival. This world-renowned celebration of The Bard's legendary works draws rave reviews, and its stage performances have been known to attract crowds of up to 20,000 people.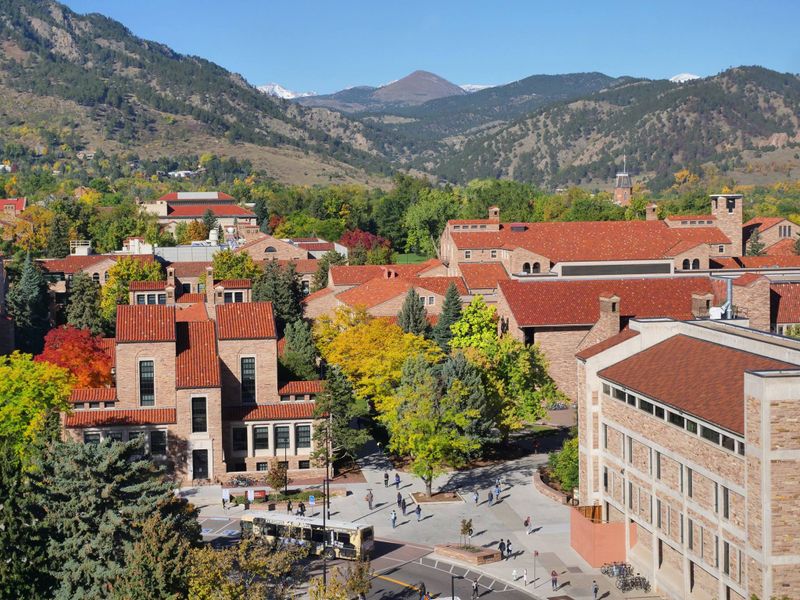 1. Head to the CU Museum of Natural History
Chances are you spent a good deal of your visit to Boulder outside. The CU Museum of Natural History is an excellent place to put what you saw into context. This university-operated science museum is home to more than four million specimens, curiosities, samples, and artifacts drawn from the region's diverse natural surroundings. The exhibitions are expertly designed and skillfully displayed, and the world-class museum also houses a fascinating collection of precious metal samples from the state's gold rush era. Small and intimate, the museum entertains and educates without ever feeling overwhelming.