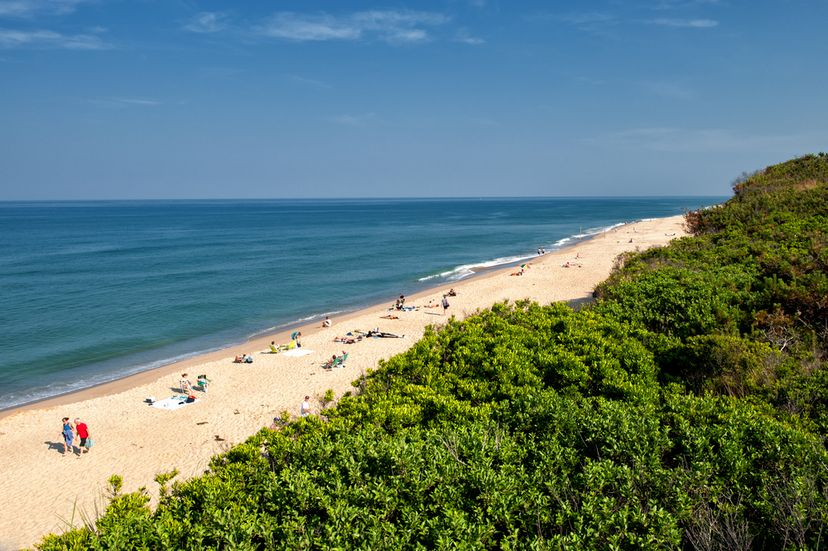 Situated just south of Boston with 40 miles of National Seashore wrapping its way around the peninsula, Cape Cod is a tourist hot spot during the summer months. Whether you're seeking an active holiday, beach lounging, an indulgent culinary experience or even some sightseeing, Cape Cod has it all with numerous options to meet your vacation needs.
10. Head of the Meadow Beach
Located in Truro, this beach is popular with families because of its numerous sandbars that make it great swimming for kids. The area just off of this beach is known as an "ocean graveyard" and is the site of numerous shipwrecks that ran ashore on one of the many sandbars which frequently change in shape and location. If you're a diver, this is a popular spot to be.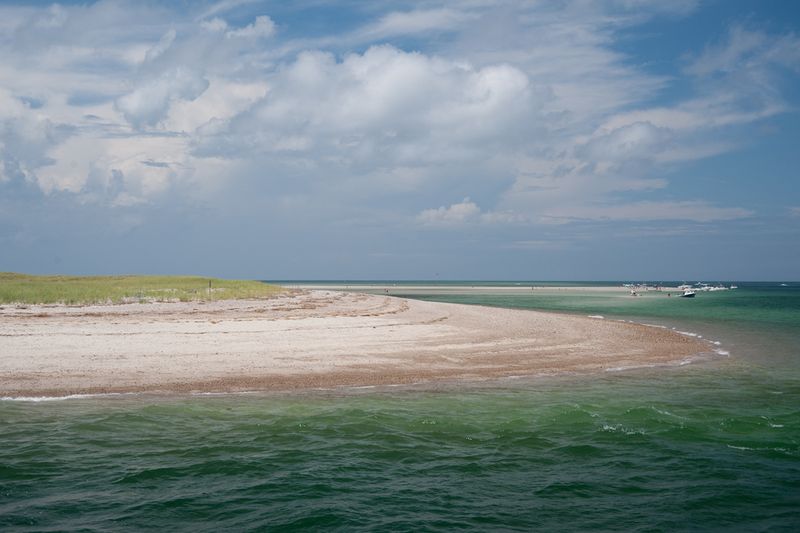 9. Bourne Scallop Festival
Cape Cod is famous for its fresh, abundant, succulent seafood. And what better way to sample it than at a festival in its honour? Running every year in mid-September in East Falmouth, this festival has grown to attract over 50,000 visitors over its three-day run. And festival goers can fill up on far more than just scallops. Food courts and vendors are serving up lobster rolls and chowder, along with a raw seafood bar. If seafood isn't your thing there's also non-seafood food options available. This is a family-friendly event with entertainment, inflatable obstacle courses and playgrounds, so bring the kiddies along!
8. Sandy Neck Beach
Located in Barnstable, Sandy Neck Beach Park spans over 4,700 acres of dunes, marshes and maritime forests. Beyond the obvious beachy activities, like swimming and snorkeling, which are popular at Sandy Neck's Public Beach, there is a separate beach for the more adventurous spirits who would like to drive around in some off-road vehicles. There are also organized hikes and nature walks. One of the more popular hike routes around the park will let you view the famous Sandy Neck Lighthouse. There is also an area for horseback riding and tent camping available a few miles back from the beach.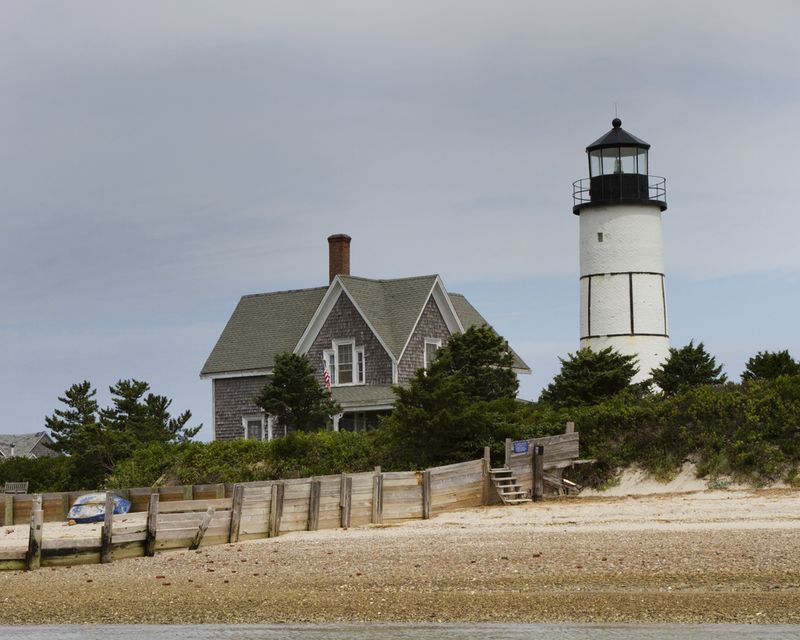 7. John F. Kennedy Hyannis Museum
Cape Cod is rich with American History period, but it has played a crucial role in political history, serving as home base for several generations of the Kennedy family. The museum chronicles the time that John F. Kennedy spent on Cape Cod with his family from 1934 to 1963. It is located in Hyannis. There are rotating exhibits, as well as a special "exhibit of the year."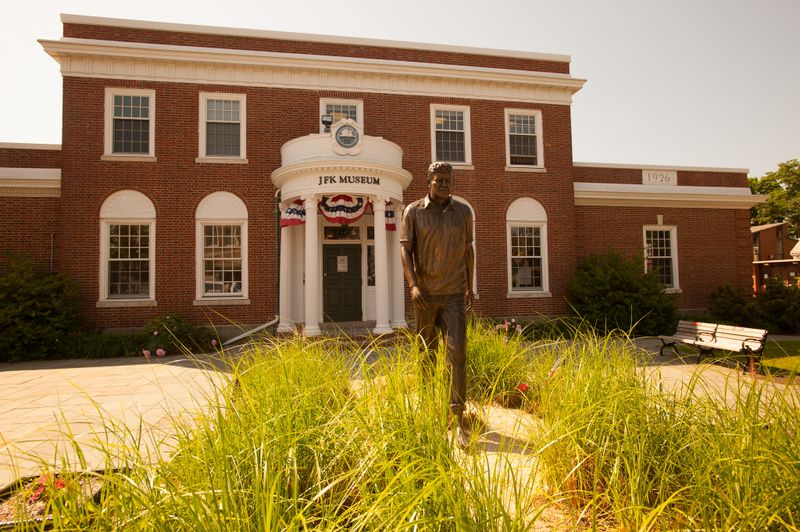 6. Sandwich Historical Society and Glass Museum
Situated at the southern end of the Cape, Sandwich is the first major town you'll hit after crossing over the Sagamore Bridge on your drive down from Boston. Sandwich is also the oldest town in Cape Cod, settled in 1637. Deming Jarves, a Boston Businessman and founder of the Boston & Sandwich Glass Company, chose Sandwich to set up shop because of its location near the harbor, which would support commerce. Glass blowing and sale of glass became a major economic driver in Sandwich and in the establishment of Cape Cod. Jarves' factory quickly became one of the largest in the country. This museum celebrates the history of Sandwich and the role that glassblowing and production played. There is glassblowing every hour, so visitors can see firsthand what it's all about.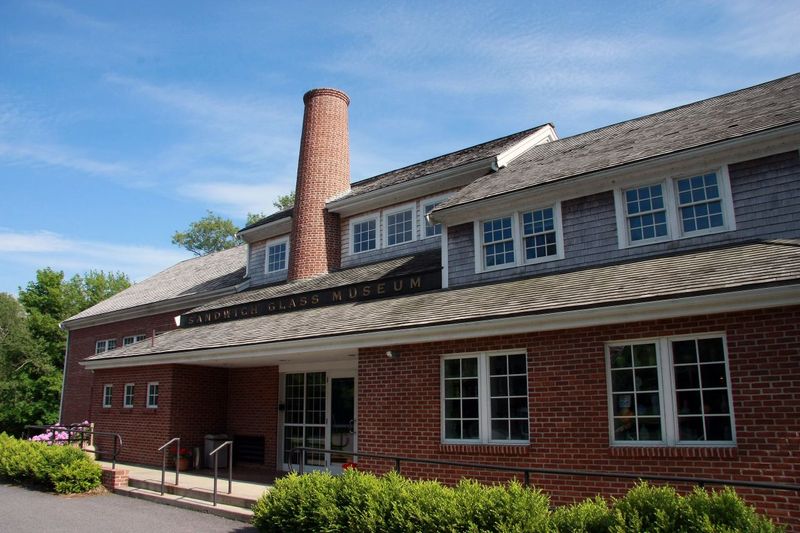 5. Whale Watching in Provincetown
Provincetown's northern location near the Stellwagen Bank National Marine Sanctuary makes it ideal for whale watching. Visitors can expect to get up close and personal with Humpback Whales. There are numerous tour options, depending on your price point and interest. In the peak of summer, advance reservations are recommended. A lot of these tours depart from Fisherman's Wharf, near the Pilgrim Monument.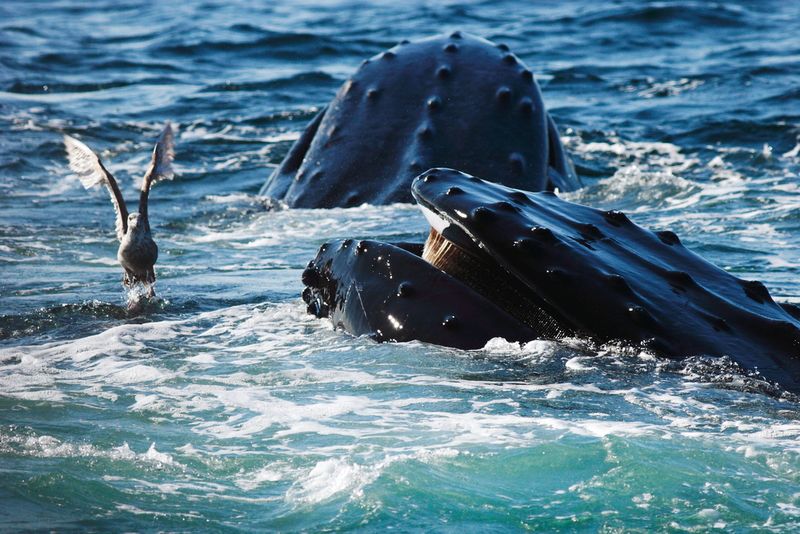 4. Pilgrim Monument and Provincetown Museum
The Pilgrim Monument is a 252 granite structure that sits near the shore in Provincetown, commemorating the landing of the Mayflower Pilgrims on Nov 21, 1620. It provides some spectacular views of Provincetown, Cape Cod Bay and the National Seashore. It's the largest granite structure in the U.S. Nearby is the Provincetown Museum which has exhibits on the Pilgrims, maritime history, as well as the history of American Theatre (Provincetown has a lively theatre scene).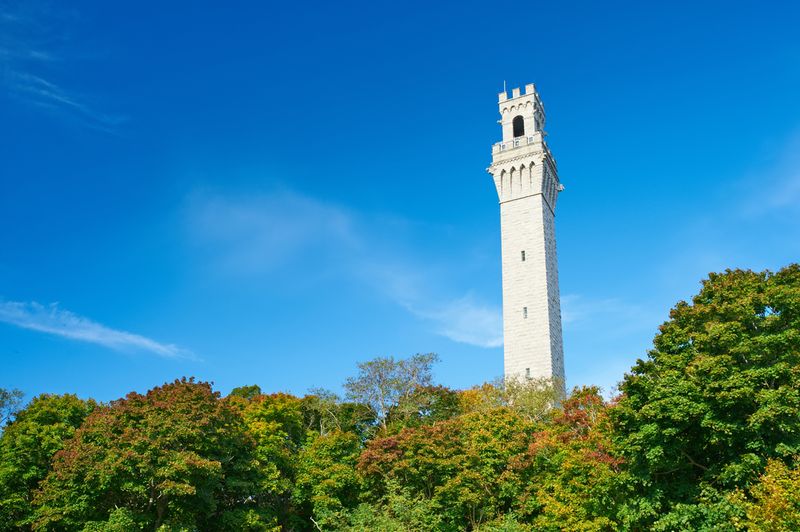 3. Martha's Vineyard
Martha's Vineyard is a small island just south of Cape Cod, accessible by ferry. It's known for its affluent population, impressive summer homes (the Kennedy's have a compound here) and charming cafes, restaurants and shops. This island is an excellent spot to spend time hanging out on patios, people watching and boutique shopping for cool souvenirs, unique books and fashion.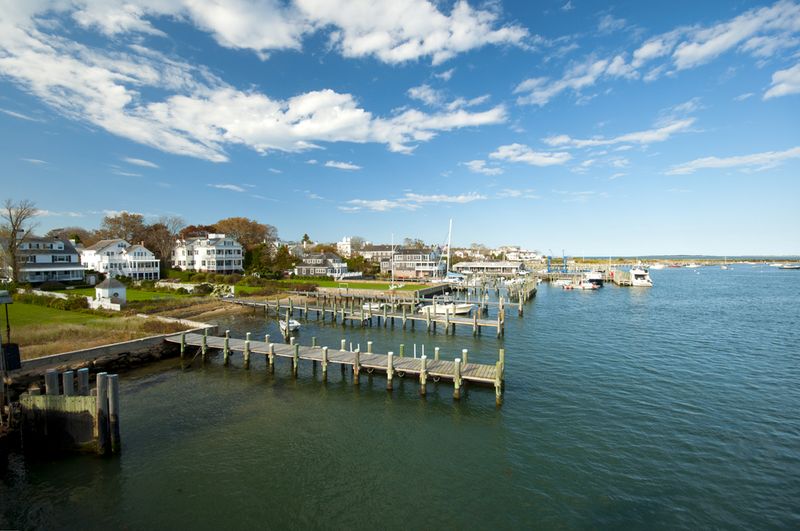 2. Cape Cod Potato Chip Factory
Chances are you've sampled some of the famous Cape Cod Potato Chips. If you haven't, then there's your reason to visit this factory and try some super tasty kettle cooked chips. Known for a distinctive crunch and natural ingredients, these chips have been in production for 30 years and are sold at numerous retail locations across the U.S.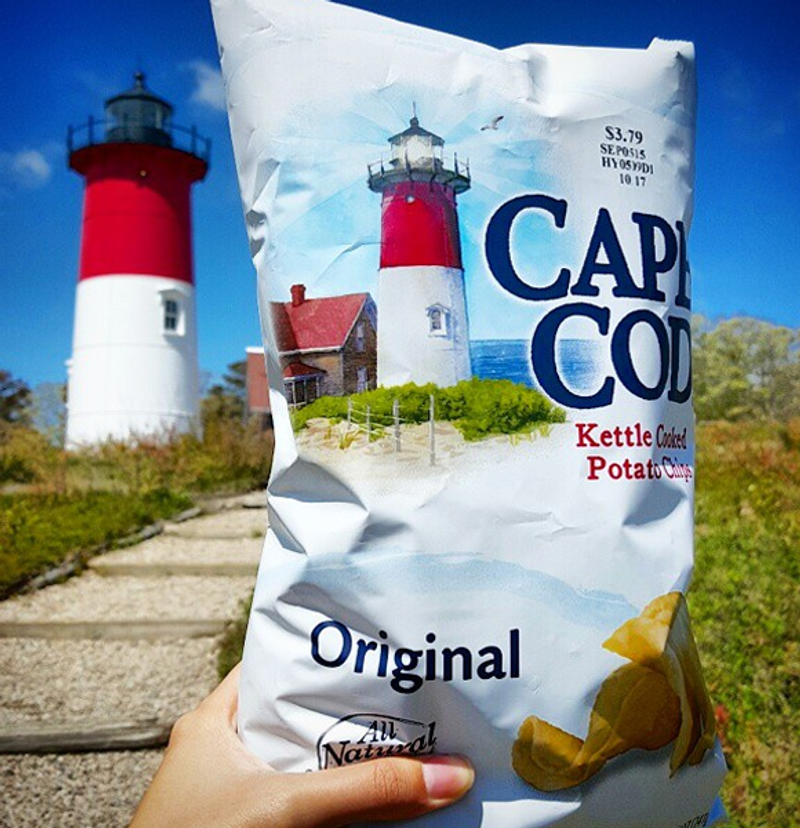 1. Nauset Beach
Located in the east end of New Orleans, this long, large beach is immensely popular with Cape Cod beach goers. Flanked by trademark dunes and sea cliffs, it is known for its great waves which allow for fun filled boogie boarding and water play. For the more adventurous there's even a separate surfing area. The beach offers lots of parking, but it often fills up fast during peak summer months, so be sure to rise and shine and get there early! The water temperature here is on the chilly side, (often a little chillier than other Cape Cod spots) so be prepared when entering the water cause you'll cool down quick!