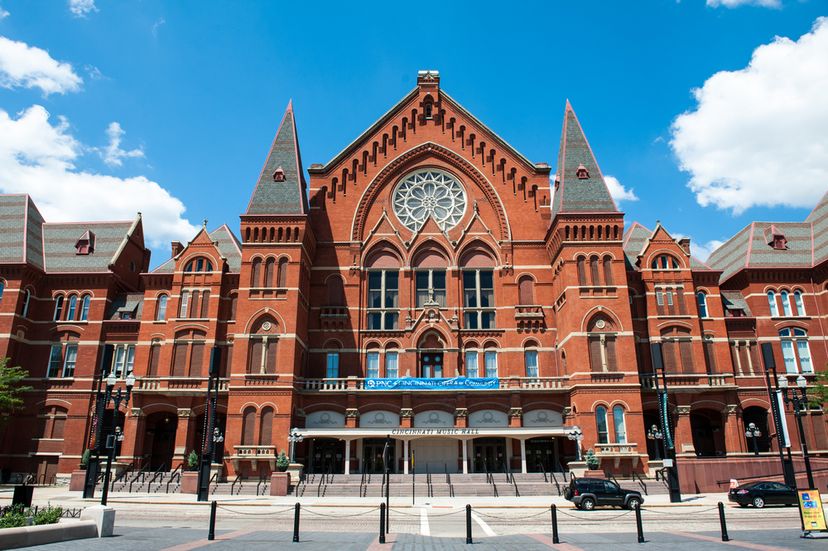 As the 3rd largest city in the state (28th in America by population), Cincinnati is located on the border between Ohio and Kentucky. Nicknamed The Queen City for its "order, enterprise, public spirit, and liberality", Cincinnati boasts over 225 years of history. Many of the city's exciting events are focused around a German and Irish cultural background; a great combination for those looking to have a good time. Ranked as one of the Top 10 Great Cities for Young People in 2012, there is more than plenty to see and do including a plethora of festivals, sporting events and historical sites making Cincinnati the type of city that has visitors planning their next trip back as soon as they leave.
10. Carew Tower
Accompanied by a shopping mall and hotel, Carew Tower is the premium method to view all that Cincinnati has to offer. After an elevator ride to the top floor, a smaller, original-to-the-building elevator takes guests the final 4 levels. A short flight of steps to the rooftop reveals a stunning birds-eye view. From the top, downtown Cincy, Northern Kentucky, Mount Adams, and the 7 hills that make up all of the historical neighborhoods of the city can be viewed (among many more sites). At only $2 admission, there's no excuse to not to make a trip up for the view of a lifetime.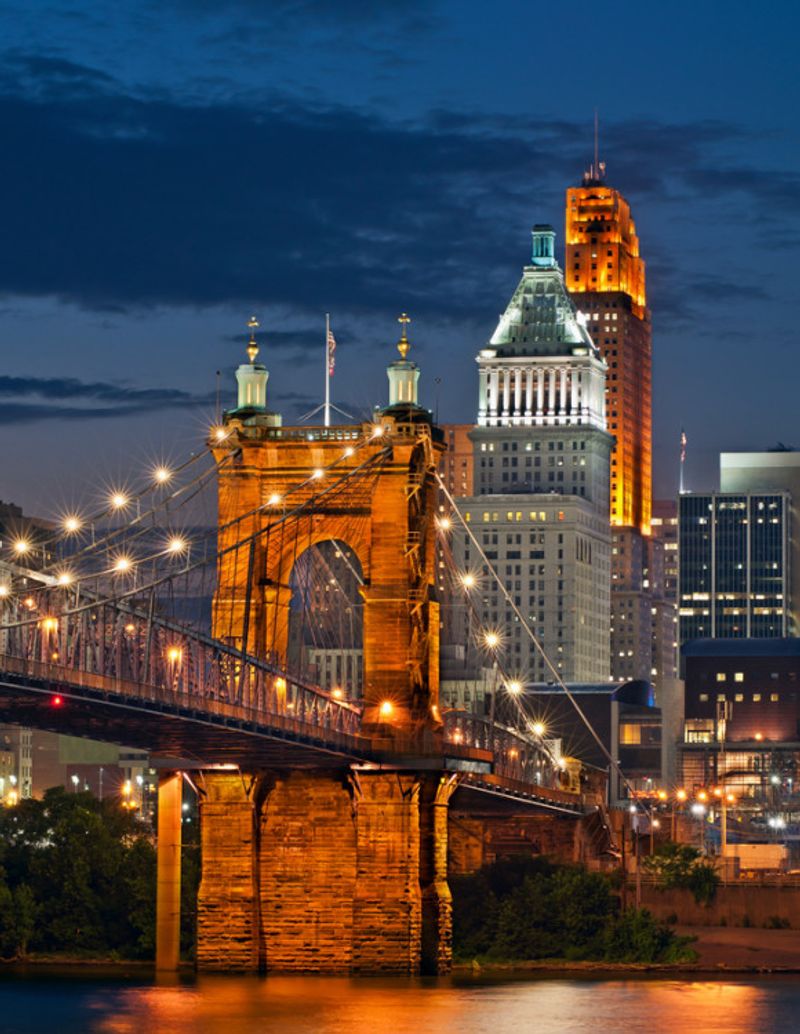 9. Cincinnati Music Hall
The picture of class, the Cincinnati Music Hall is perhaps the most picturesque and awe-inspiring venue available. While offering events such as musicals, orchestras, and comedy sets the hall provides a backdrop usually reserved for royalty. Open for more than 130 years, the venue includes a constant array of events using its art gallery, the Springer Auditorium, Music Hall Ballroom, and Corbett Tower (usually reserved for corporate events or receptions). No matter where the focal point upon visiting, the Cincinnati Music Hall will have all visitors leaving inspired.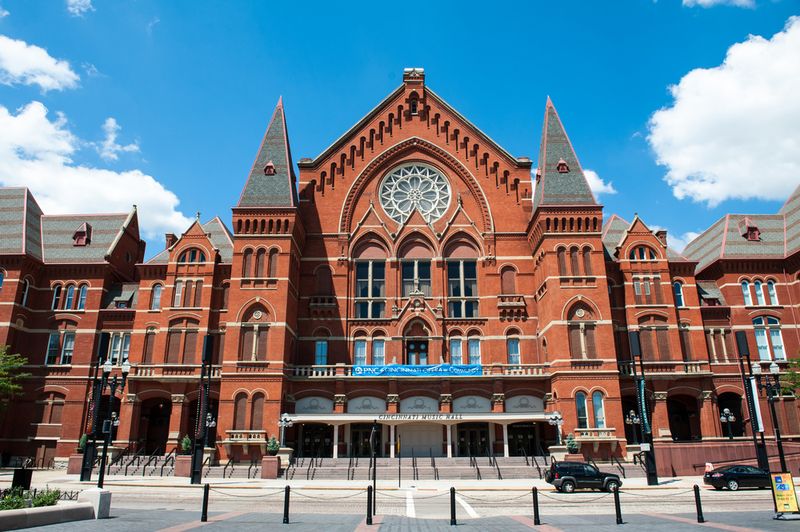 8. Cincinnati Ballet
The Cincinnati Ballet is the cornerstone of professional ballet in the region, showcasing classical, full-length ballets and contemporary works most regularly accompanied by live orchestras. Staying ahead of the curve, the dance venue often explores unique collaborations with world class artists such as Grammy-Winning guitarist Peter Frampton. Since 1963, The Cincinnati Ballet has been attracting world-class dancers from all over the world in order to craft ground-breaking performances.  Find them at the Aronoff Center in close proximity to the Cincinnati Music Hall to complete a day of indulging in the fine arts.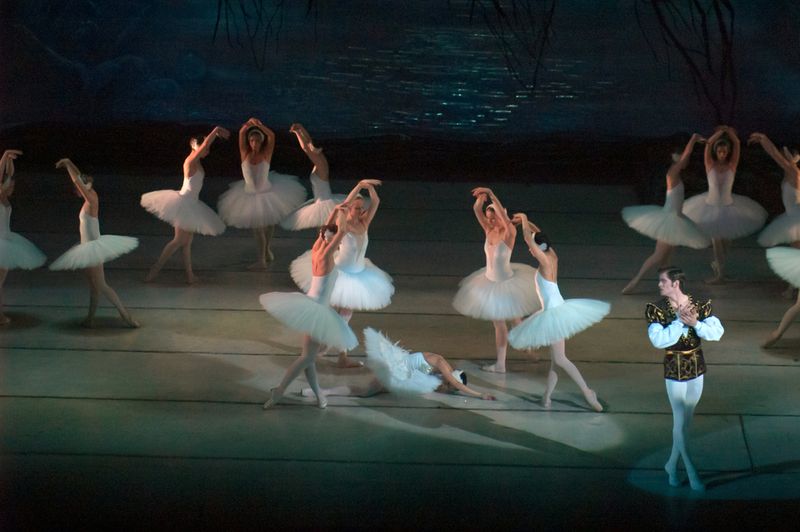 7. Mount Adams
A beautiful backdrop for photography, a romantic walk, or a fun night out can all be enjoyed at Mount Adams. Enjoy a picnic (and free parking) while taking in sparkling views of the city and eye-catching historical architecture. At night, overlook the Ohio River and observe city fireworks from a spectacular vantage point. An abundance of trendy restaurants and bars keep the area as enjoyable after sundown as during the day. A tourist destination with a neighborhood feel, Mount Adams is the perfect way to spend a relaxing afternoon enjoying the open space before heading out on the town for a fun-filled evening.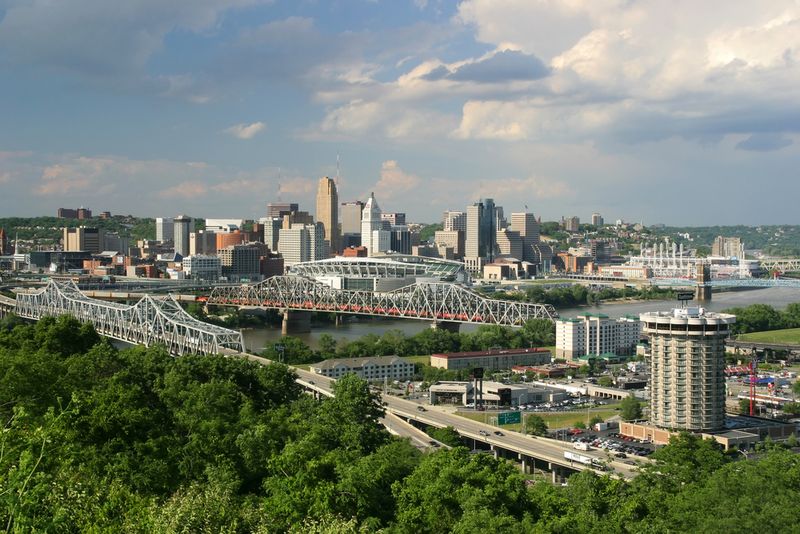 6. Riverwalk
Looking to keep fit, or maybe just wanting to enjoy some scenery? The Riverwalk is a 4 mile trail from Cincinnati to Kentucky. Parallel to the waterfront, the trail boasts wonderful gardens, water features, artwork and more. Rent a bicycle or simply walk the path and soak in the magnificent view of the city skyline including majestic sports stadiums. Travel all the way to Kentucky on this uninterrupted path, but be sure to leave time to stop and take pictures of the beautiful backdrop and sculptures that it provides along the way.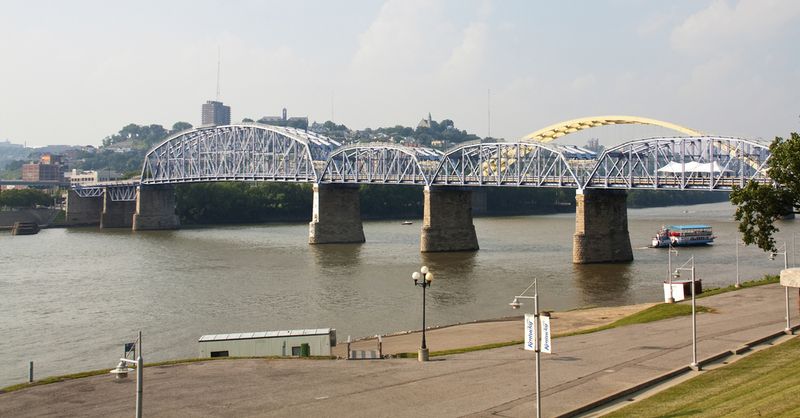 5. Washington Park
The ever-evolving civic space at the heart of the city recently underwent a creative overhaul in 2007 to accommodate the needs and aspirations of a community that has kept the park in its hearts for over 150 years. In addition to a 33% increase in area, the park salvaged and preserved existing historical structures while adding amenities such as a fenced dog park, playgrounds, a water channel, underground parking and more.  Along with many markets and shops, sports/fitness classes and live music are just some of the daily events that cement this new-age cultural center as the heartbeat of its community.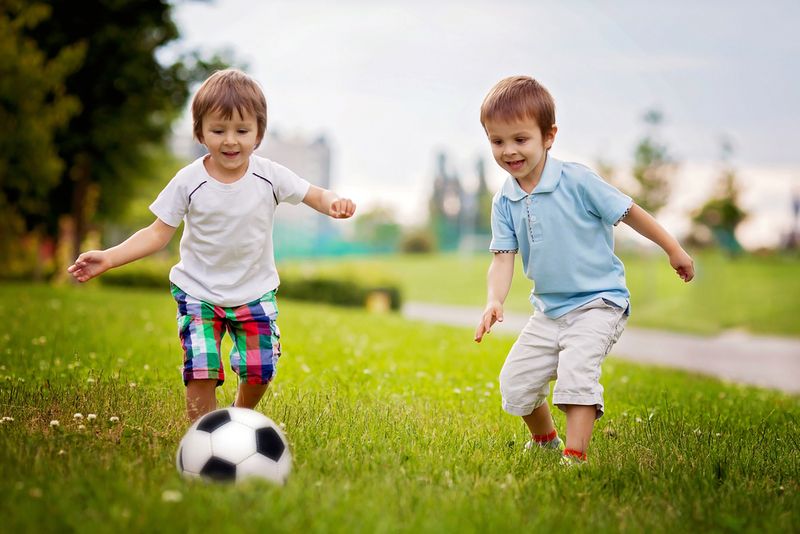 4. Bunbury Music Festival
Just 3 years old, Bunbury has seen an incredible amount of growth over its short lifespan. The inaugural festival saw support from acts such as Weezer and Jane's Addiction, and now predominantly focuses on independent and alternative rock bands. Hotels are nearby, however as most festivals provide these days, campgrounds are not far off either. For the thirsty concert-goer, Craft Beer Village is sure to keep music lovers entertained when waiting for their favorite band to hit the stage. As well, Distillery Village includes a fully-staffed bar with featured spirits and a stage reserved for regional acts all in a localized area.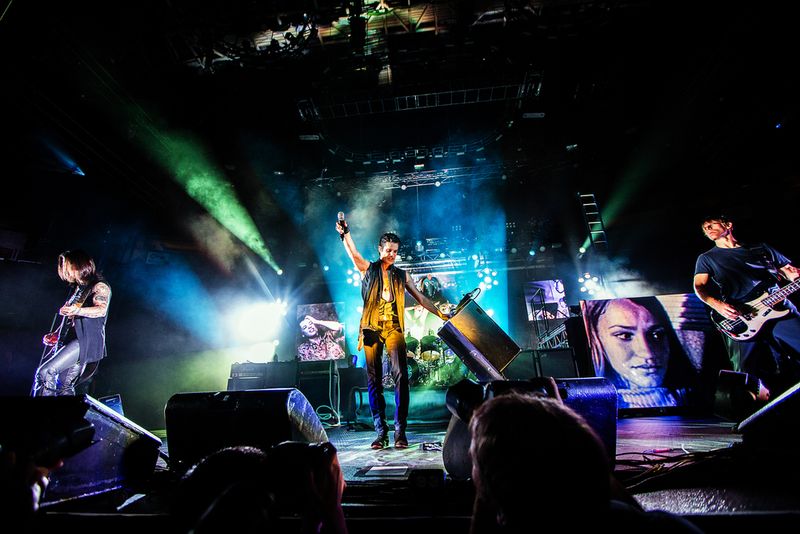 3. Cincinnati Bengals at Paul Brown Stadium
For sports fans, take in a Cincinnati Bengals NFL game at Paul Brown Stadium (named after the team founder) with a capacity crowd of over 65, 000. The first NFL Stadium to win an award from the American Institute of Architects (AIA), the home of the Bengals includes fine dining options, and three smaller football fields to give fans an opportunity to see their team practice. It is also the only football stadium to make a list of "America's Favorite 150 Buildings and Structures". Private suites with retractable-glass windows and a superb lighting display are no doubt part of the reason for this. As a courtesy, local busing companies make travel simple by providing low-cost round trips throughout Cincinnati and Northern Kentucky to the stadium.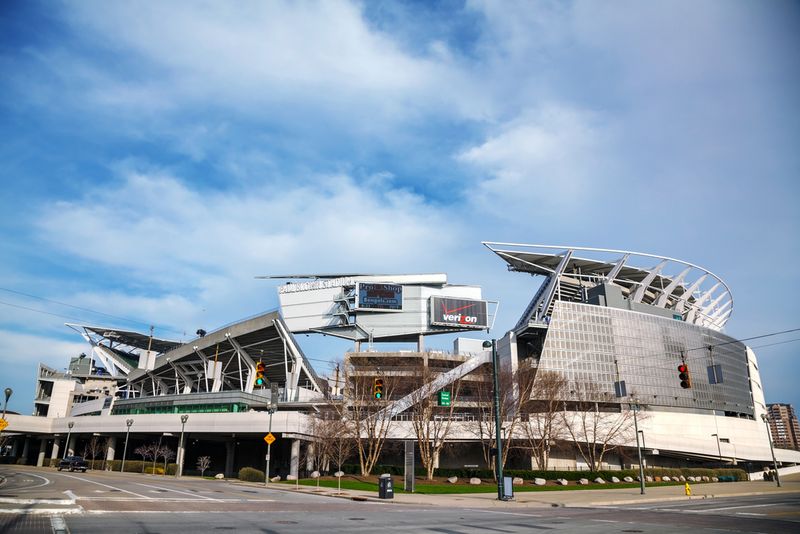 2. Taste of Cincinnati
The longest running culinary arts festival in the United States, the Taste of Cincinnati is held every Memorial Day weekend in the core of downtown. With over 40 fine-dining restaurants offering up their culinary cuisine, the festival attracts over 500, 000 people making it one of the largest street celebrations in the nation. Enjoy over 5 city-blocks of taste testing, surrounded by local music talent (country, rock, pop and jazz) conveniently located within walking distance of a cluster of the city's most affluent hotels. This ensures a bed is always close by after a long day of sipping and sampling takes its toll.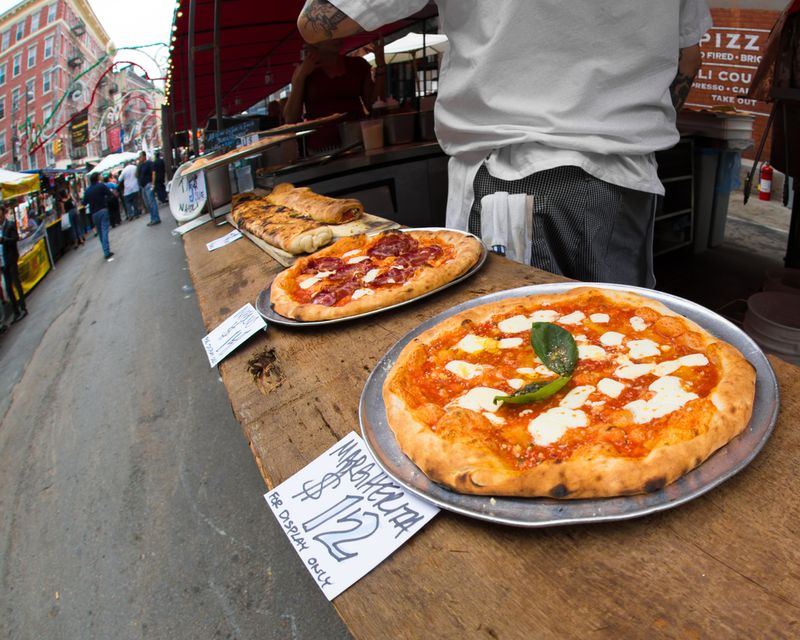 1. Oktoberfest
"Oktoberfest Zinzinnati" takes place each year in late September and is the culmination of the city's cultural history and love of the arts. Celebrating German culture, Oktoberfest not only provides its most obvious draw – the beer – but a flurry of exciting events as well. The world's largest chicken dance (Hosted by Star Trek's George Takei in 2013) and the World Bratwurst Eating Contest are just two of the events that garner much of the attention. However, The Gemuetlichkeit (goodwill) Games include the Beer Barrel Roll and Beer Stein Race to keep everyone entertained while enjoying a frosty German beverage. Oktoberfest is free to enter, and should be the main event on everyone's to-do list.