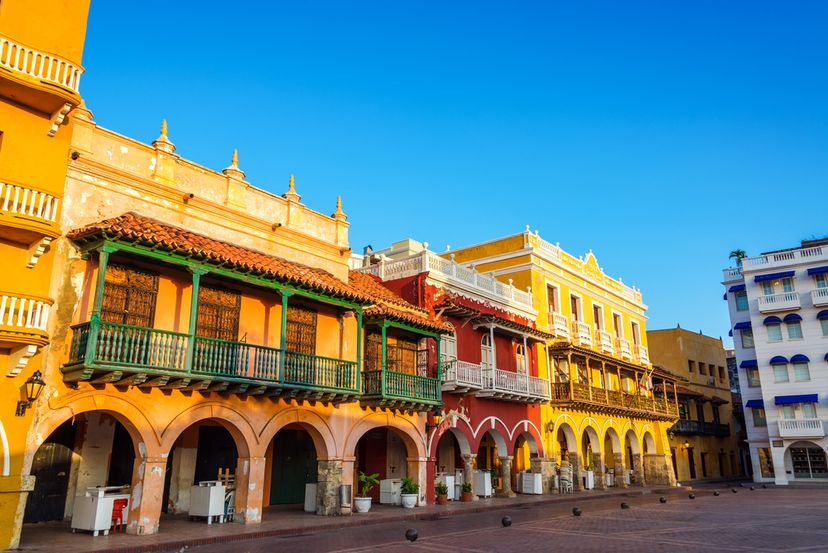 Colombia is now safe, affordable and attracting tourists like never before. The beautiful beckoning beaches, the crystal clear waters, the ancient archaeological sites and the salsa dancing are just a few of the things this country is known for. This vibrant country is alive with music and color; has a wonderful climate and is welcoming visitors with open arms. Hike up an active volcano, explore a walled city or dive with schools of hammerhead sharks; it is all possible in the beautiful city of Colombia. Here are 10 things to see and do for every visitor heading here.
10. Scuba Dive
There are many sites to dive and snorkel throughout Colombia, but if you are looking for one of the world's best diving spots, you must head to Malpelo; three rocks in the middle of the Pacific Ocean. It can only be reached by joining a diving cruise, but once there visitors are treated to the Mount Everest of sharks. Schools of sharks including Hammerheads, Silky, White-Tips and Whale sharks are all present here. If you aren't an experienced diver you will want to stay away from this dive spot and check out the calmer waters of Providencia and San Andres where warm water, great visibility, colorful coral, a variety of exotic fish and two sunken ships await you. The coast near Santa-Marta is another popular dive spot with extremely low prices, leading many people to get certified here, as well as offering corals, turtles and a variety of fish.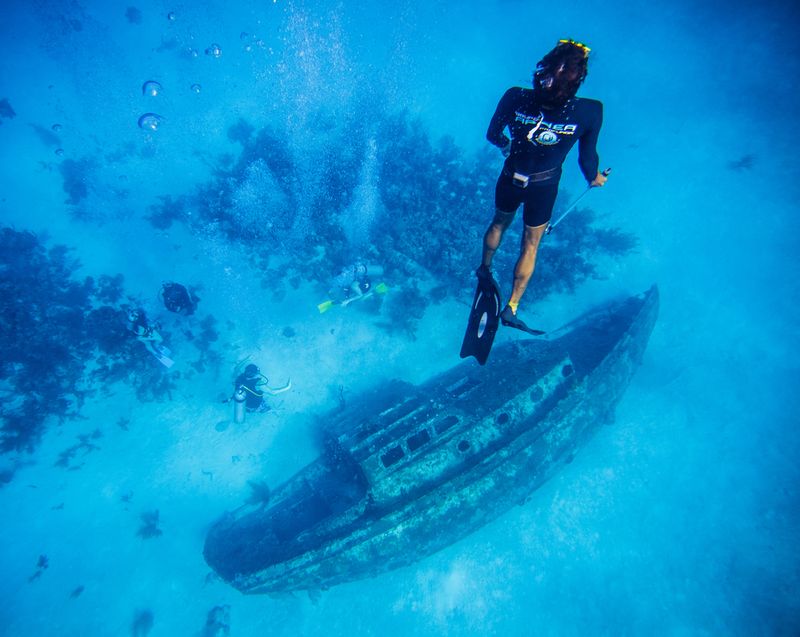 9. Go ATV'ing in the Mountains
Get out of the city and hit the mountains in an off-road vehicle for a thrilling adventure on your epic trip to the country of Colombia. Riders will be in for mountainous trails, farmlands, wild dirt roads along the countryside, mud pits and at times, scary turns. Off-roading is best done with a guide as the mountains of Colombia can be a scary place if you do not know where you are going. Just outside the city of Medellin is the best place to experience this heart-pumping adventure as the Northern Andes provide the perfect landscape. The ATV's are known to be in good shape, the guides are friendly, knowledgeable and speak English and visitors are provided with all the safety gear they require. All you need to bring is a change of clothes and a sense of adventure!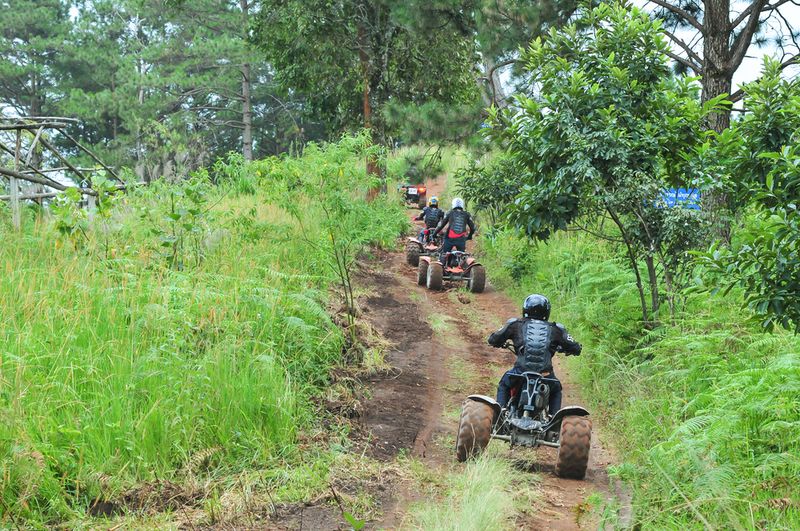 8. Salsa Dance in Cali
It is the self-proclaimed salsa capital of the world and whether you want to put your dancing shoes on or watch others as they move to the beat, Colombia is the perfect place to do so. It is hard to keep your hips from dancing when salsa music is present everywhere in this country, from street vendors to shops to dance clubs. Cali in particular is crammed full of salsa bars, clubs and live music venues. Whether you are visiting during one of the many salsa festivals that happen throughout the year, taking a salsa class for fun or simply watching the professionals with their intricate moves and choreography; salsa is sure to be a part of everyone's trip to the country of Colombia.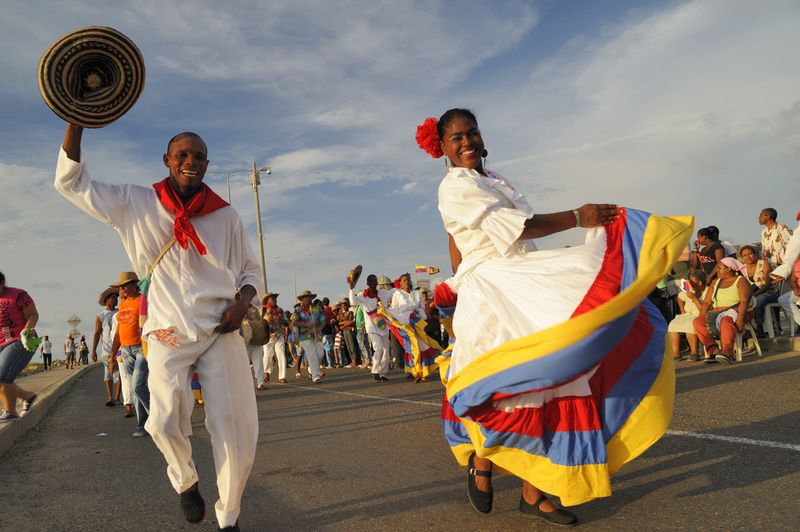 7. Cycle Bogota
Bogota's bike paths are one of the most extensive path systems in the world, connecting residents and visitors to major Bus Rapid Transit routes, parks and community facilities. Therefore it seems there is no better way to explore the city than cycling. Sundays are always the most fun day to cycle as the city shuts down 120 km of roads for the exclusive use of pedestrians and bicyclers, an event called 'Cyclovia' that attracts a mere two million people each week. Entrepreneurs hit the streets and set up temporary bike repair shops along the road sides and street entertainers perform for cyclers. There are many tours that offer guided bike tours if you do not feel comfortable tackling these busy streets on your own.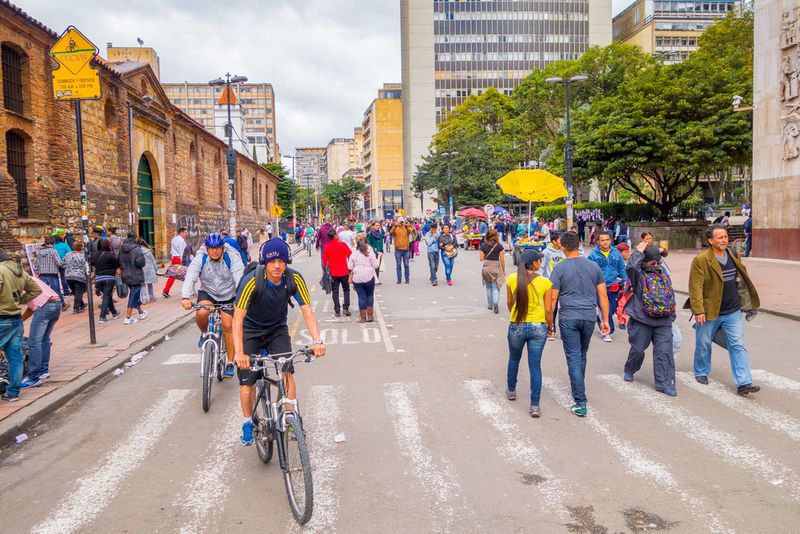 6. Visit the statues of San Agustín
Most visitors find hiring a jeep or horse the easiest way to explore the freestanding monumental statues around San Agustín if they want to explore the statues around the town first, before heading to the park. These freestanding monumental statues are carved of stone that was left behind by a mysterious pre-Colombian civilization that existed between the 6th and 14th century AD. The statues are markers of ceremonial and burial sites where they buried their dead in the fetal position with personal objects such as pottery and gold within tombs underground. The largest collection of these religious monuments and sculptures can be found at the San Agustín Archaeological Park. It features over 600 stone statues that include human figures, animals, deities and monsters, the largest of these is said to be 23 feet high. Dive into history and discover these amazing statues both around town and in the park.
5. Tour a Coffee Farm
Whether you take a day tour or choose to spend time staying on a coffee farm, the experience will be unforgettable. Colombia is known worldwide for producing unbelievable coffee. They are one the largest producers, with 500,000-plus growers and the unique benefit of having two annual harvests. A visit to a coffee farm is a hands-on interactive experience that shows visitors the entire process of how coffee is produced. A coffee expert will be in charge of teaching you about the planting, picking, drying and roasting processes that produce your morning cup of Joe. Coffee farms are noted for their breathtaking lush settings, with the shiny leaved coffee shrubs, sloped hills and topped off with banana plants and bamboo like forests. Experience a day in the life of a coffee producer or spend a few days, swinging in the hammocks that overlook the beautiful farms.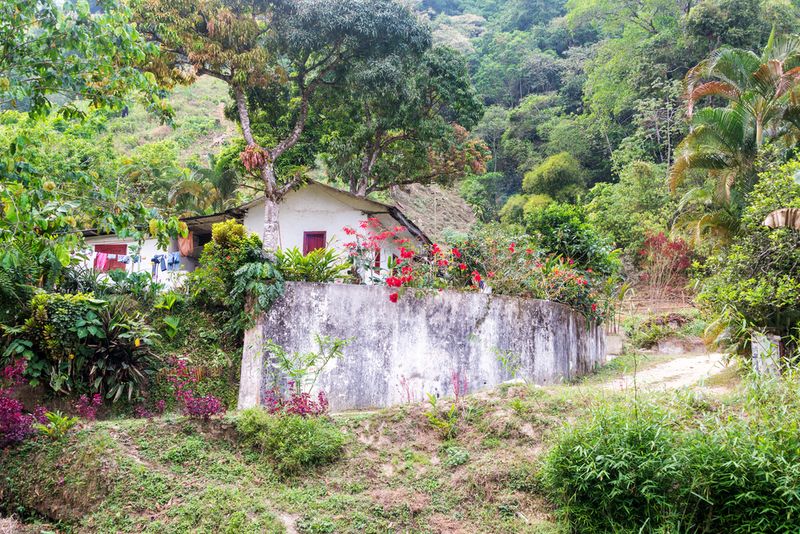 4. Climb Nevado del Ruiz
We suggest taking a guided tour if you feel like tackling this active volcano, and we do suggest tackling it as it offers incredible views, majestic scenery on the way up and an amazing personal challenge. This volcano actually has three craters and summits, with one being closed off to hikers due to danger. December through March is the best time to climb here as the dry season sees better weather and offers better conditions all around. Guides will point out different vegetation, unique flora and fauna, a variety of birds and provide you with meals along the way. It is extremely important to be prepared for the altitude changes as they are extreme and many visitors, who rush up this mountain, simply cannot make it to the top. Planning ahead with a guide, checking the weather conditions and being prepared are ways you can truly enjoy this awesome experience.
3. Visit the Tierradentro Tombs
These tombs are located underground in the Tierradentro Archaeological Park and although they were created around 700 A.D., they were not discovered until the 1930's. The tombs are circular, some as deep as 9 meters and reachable by steep, smooth original steps through trapdoors and are decorated with elaborate drawings. There are four sites in which you can see these tombs, and visitors should start with Segovia as it houses 29 tombs with black, red and white patterns that have survived the years. The 14 km circuit that takes travelers around the sites is a breathtaking walk with stops at the two small museums to learn even more. Guides are quite helpful explaining the history of the tombs, especially if you can understand a little Spanish. The best part about this experience may just be the locals who put tables and chairs outside their houses and offer home-cooked meals and beer after your hike.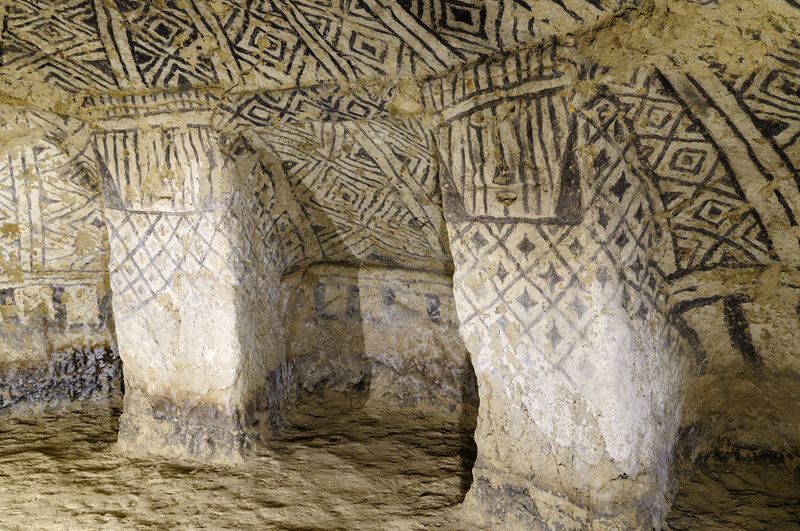 2. Explore the town of Cartagena
This ancient city is set on the Caribbean Sea, with its enchanting Old Town, scenic beaches and relaxed vibe. The Old Town here is the place most tourists flock to with its amazing historical architecture, cobblestone streets, plazas and squares, historic churches and excellent museums. Boutique hotels, horse-drawn carriages clomping down the narrow roads and tiny sidewalk cafes all contribute to setting the mood here. Salsa music drifts endlessly from doorways, night clubs and through the parks. The sun beats down hot here during the day so people take to one of the many choices of water, from the sea to the lagoons. Dusk brings bicyclers out to travel the raised fortress walls, looking out onto the breathtaking scenery. At night, make sure to put your dancing shoes on as the music will tempt you into one of the alluring salsa clubs throughout the city.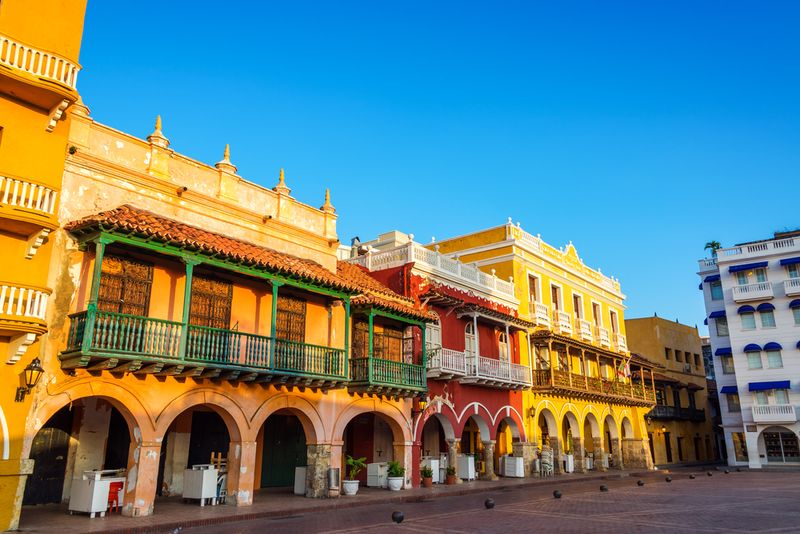 1. Take an Amazon Jungle Tour
One cannot simply visit Colombia without making their way into the Amazon rain forest and along the longest river in the world, home to 212 species of mammals and 195 reptiles. The Southern tip of Colombia is where travelers make their way to visit the rain forest and there are many tours that take you into the tight blanket of trees that surround the winding brown river. Unique jungle lodges can be booked ahead of time in the rain forest, as well as the boat, canoe and kayak tours. What awaits visitors are the largest lily pads in the world, many varieties of snakes, colorful birds, towering trees and communities of indigenous people. Many tour companies take you into Peru for an even deeper jungle experience and missing the Amazon Rain forest while in Colombia would be an absolute travesty.