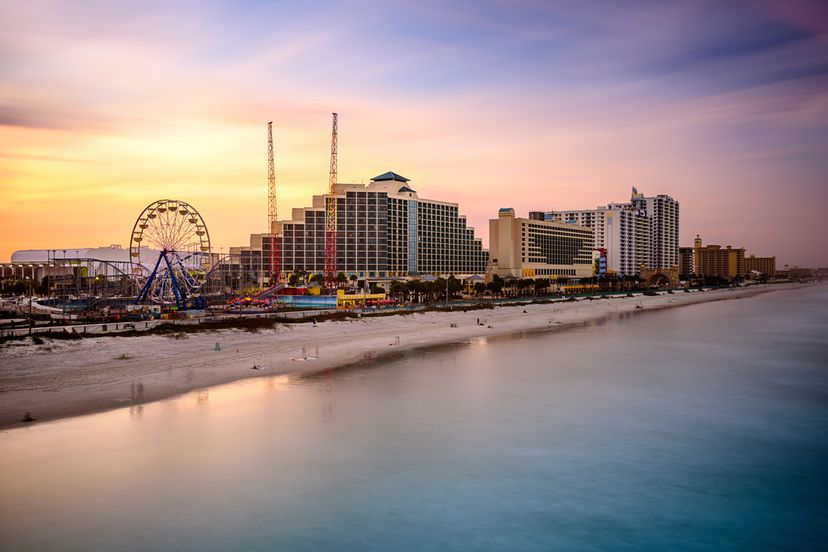 Located in Volusia County, Florida, Daytona Beach is a city with a population of a little over 60,000 people. It is also the principle city of the Fun Coast region of Florida. It is well-known for its hard packed sandy beaches that allow for recreational vehicles to be driven on it and the Daytona International Speedway as the headquarters to NASCAR. Out-of-towners descend on the city in February for the beginning of the Daytona 500, in July for the NASCAR Coke Zero 400, in March for Bike Week, late October for the Biketoberfest and in January for the 24 Hours of Daytona endurance race — there's always something going on in Daytona! Here's the top 10 things to see in and do in this beach city:
10. Boot Hill Saloon
Known as being one of the most famous biker bars, the Boot Hill Saloon is a bar located on Main Street in Daytona Beach. If you are a motorcycle enthusiast and love the atmosphere of an old-school biker bar, you won't find any more authentic than the legendary Boot Hill Saloon. They host special event catered specially to their clientele, have a gift shop on site and feature live musical entertainment. The friendly staff will welcome you when you walk in the door and you can take in pieces of history hung all over the wall inside the bar. While drinking a frosty ale, you will enjoy some fantastic music and great fun. Sometimes the atmosphere gets a little wild, but security is good, people are friendly and there is always a good time to be had by all. It's a one-of-a-kind experience you will want to revisit year after year.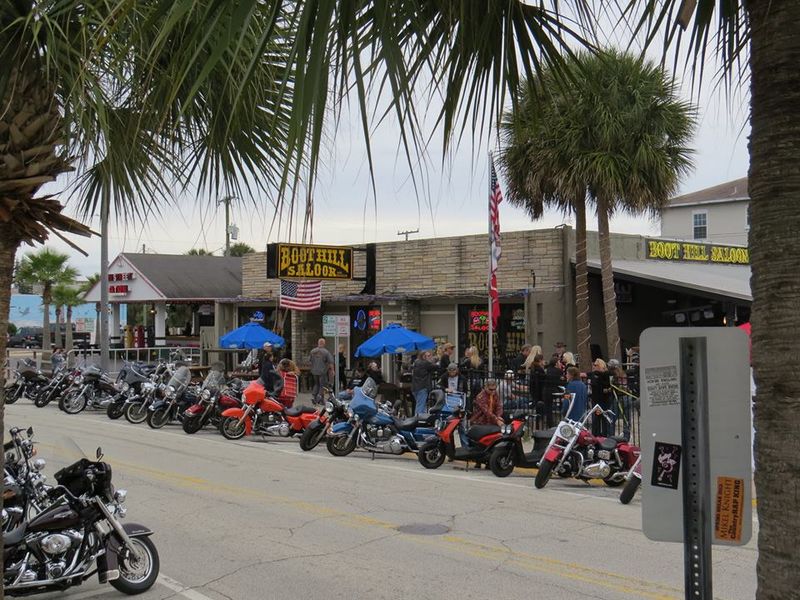 9. Beach Street
With so much to see and do in Daytona Beach, you don't want to miss out on the great shopping district located on historic Beach Street. Right on the riverfront, you will not just enjoy a great shopping experience in their one-of-a-kind shops, but you will soak in the scenic surroundings, enjoy magnificent dining and wonderful entertainment. You can take a tour of Angell & Phelps Chocolate Factory, watch an independent films at Cinematique Theater, a Daytona Tortugas game, step into history at the Halifax History Museum or relax at the Halifax Harbor Marina. The News-Journal Center at Daytona State College hosts live musical and theatrical performances. It's all wrapped up in one neat little location in downtown Daytona. You haven't experienced Daytona Beach until you've toured, shopped, eaten and been entertained on Beach Street.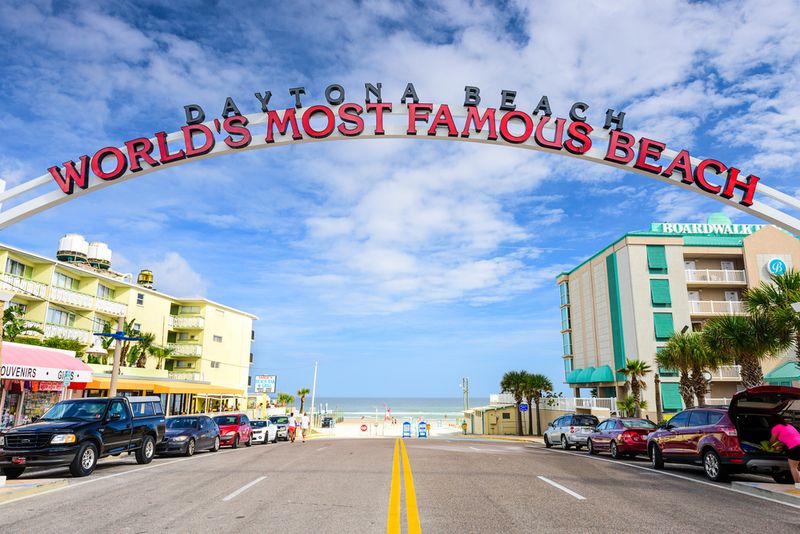 8. Daytona Beach Boardwalk and Pier
The Daytona Beach Boardwalk and Pier offers much more than just place to go for a nature walk on the beach. It is actually a combination of the Joyland Amusement Center, Mardi Gras Fun Center, Pizza King and Lisa's Gift Shop. The entertainment center features outdoor and indoor rides and amusements including a classic arcade. There is also a giant Ferris Wheel, the Sandblaster Roller Coaster, go-carts and the Slingshot located on the boardwalk. Every Saturday night from Memorial Day through Labor Day, there is a fireworks display. You can also enjoy a concert, watch street performers and many more family friendly fun activities. Where else can you take a walk on a scenic sandy beach, enjoy some amusement rides, play some arcade games, eat some fantastic food and have good clean family fun all in one place? This is the definite one-stop vacation destination.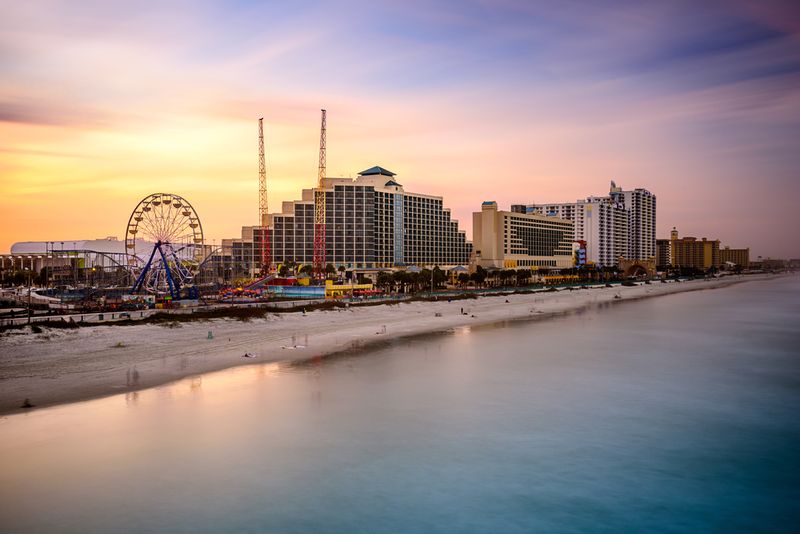 7. Ponce Inlet
Located on the southern tip of a beach peninsula south of Daytona Beach, Ponce Inlet is a town with a population of just over 3,000 people. The town is home to several marinas and the Ponce de Leon Lighthouse. The Ponce de Leon Inlet Light Station is one of the best preserved, most complete light stations in the country. It has been declared a National Historic Landmark and is one of the most popular tourist destinations in Ponce Inlet with its spectacular view of the Florida coastline and Halifax River. The lighthouse keeper's dwellings and other historic light station buildings are home to the lighthouse museum which features exhibits from lighthouse life, lighthouse pieces including Fresnel lens restoration, the keepers and their families, Daytona Beach and Florida's history as well as shipwrecks. The town has lovely boardwalks, and observation tower and nature trails as well.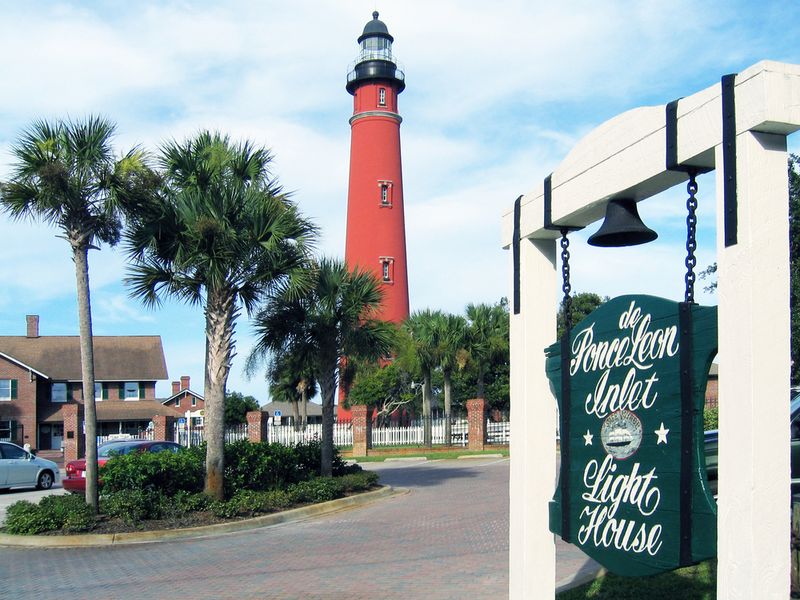 6. Ocean Center
Located on North Atlantic Drive in Daytona Beach, the Ocean Center is the fifth largest convention center in Florida. In the grand entrance you will find a Cultural Information Center, lobby space with gathering areas, restrooms and concession facilities. They also display the "Arts in Public Places" program and has dedicated areas for permanent and visiting works of art and cultural displays. Other things to see in the lobby include a marquee mural that changes with the center's exhibits. The main arena seats 6,176 for ice hockey and football, 8,362 for basketball, 7,184 for the circus, 7,380 for ice shows, 8,582 for wrestling and 9,440 for concerts. It also hosts trade shows, banquets, high school graduations, conventions and other events. Be sure to check their schedule of events before visiting. It will be well worth the effort.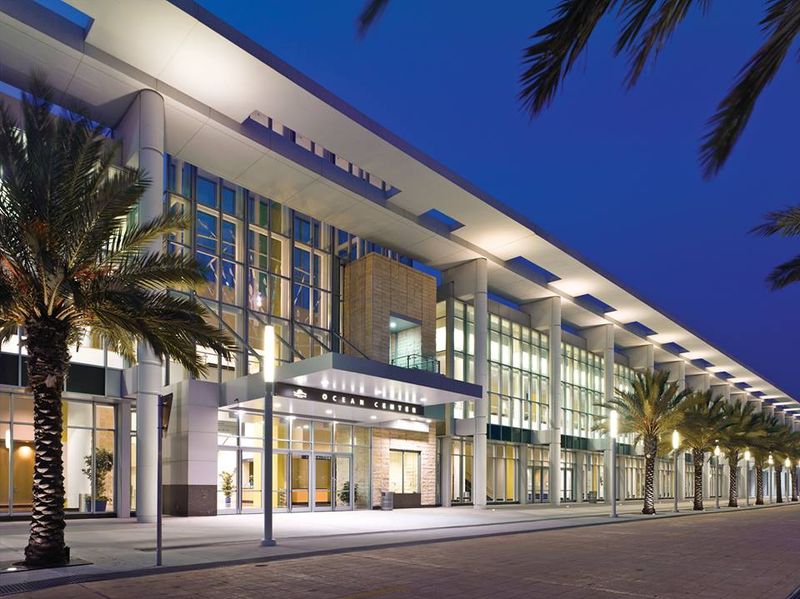 5. Museum of Arts and Sciences
Often referred to as MOAS, the Museum of Arts and Sciences in Daytona Beach is one of the largest museums in Central Florida and is home to over 30,000 objects. When you visit here, you will see a giant ground sloth skeleton, the largest permanent exhibition of Cuban art outside of Cuba, Chapman Root's collection of Americana including two private rail cars and the second largest collection of Coca-Cola memorabilia in the world. Though about half of the museum's exhibits are permanent, many exhibits change every few months. There is also a planetarium and auditorium on the premises. It is a wonderful way to introduce your children to culture while fascinating and amazing them as well as having good clean fun.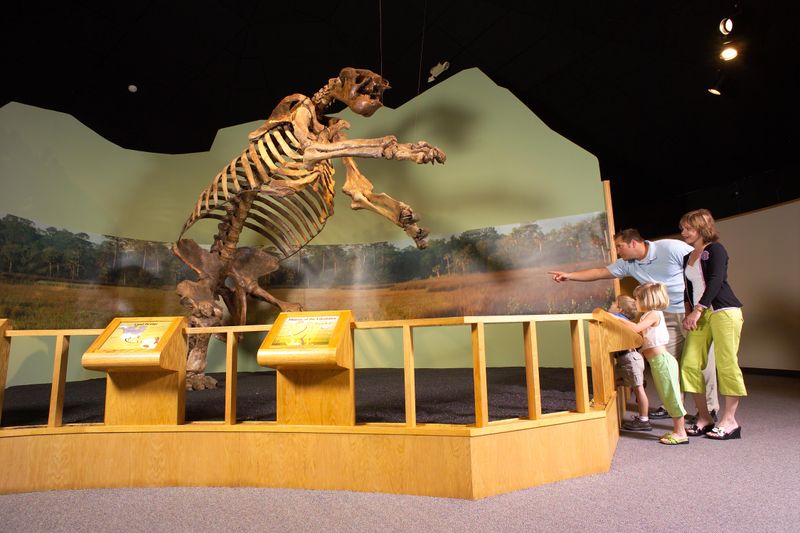 4. Peabody Auditorium
Home to the Daytona Beach Symphony Society for over 60 years and the summer home of the London Symphony Orchestra for more than 40 years, the Peabody Auditorium is 2,521 seat music venue in Daytona Beach. There you can catch a Broadway show, headline performer, opera, drama or comedy performance. They also offer civic ballet, schools, cheerleading, bodybuilding and dance competitions. The theater has hosted some huge names in entertainment like Elvis Presley, Tony Bennett, James Taylor, Liza Minnelli, Frank Sinatra, Jerry Seinfeld and David Copperfield. It has also presented big name productions such as CATS, 42nd Street, Chicago, STOMP, Joseph and the Amazing Technicolor Dreamcoat and Riverdance. With a history of major talent and shows being hosted here, you know you won't be disappointed when you attend a great show with your family, friends or other loved ones.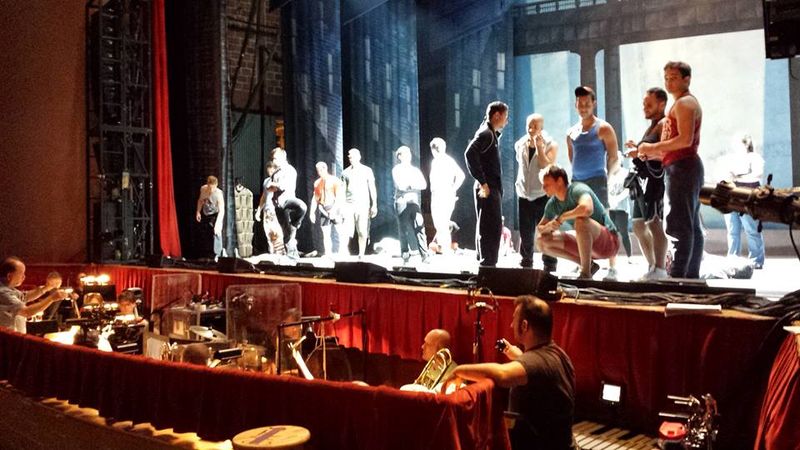 3. Southeast Museum of Photography
Opened in 1992 and relocated in 2007, the Southeast Museum of Photography is a museum on the Daytona State College campus. It's permanent collection consists of over 3,500 photographs and hold over 20 exhibitions annually. Some of the talent on display here include photographs by William Klein, Sally Mann, Harry Callahan, Gordon Parks, Alfred Steiglitz, Edward Steichen, Paul Strand, Aaron Siskind and Robert Rauschenberg to name a few. Entry to the museum is free of charge but donations are accepted. Plan a visit here on your vacation. It's a great way to spend an afternoon with friends and family admiring some wonderful local talent. You can go back several times so you don't miss out on some very unique displays.
2. Daytona International Speedway
Opened in 1959, Daytona International Speedway is a race track in Daytona Beach and is the home of the Daytona 500, NASCAR's most prestigious race. It is also host to other races such as ARCA, AMA Superbike, USCC and Motocross. The track has multiple layouts which are used for different types of races. They include the primary 2.5 mile (4.0 km) high speed tri-oval, 3.56 mile (5.73 km) sports car course, 2.95 mile (4.75 km) motorcycle course and .25 mile (0.40 km) karting and motorcycle flat track. The 180-acre (73 ha) infield includes  Lake Lloyd which has hosted powerboat racing. If you love adrenaline-pumping sports and have always wanted to see a world-class race, Daytona International Speedway has to be on your agenda.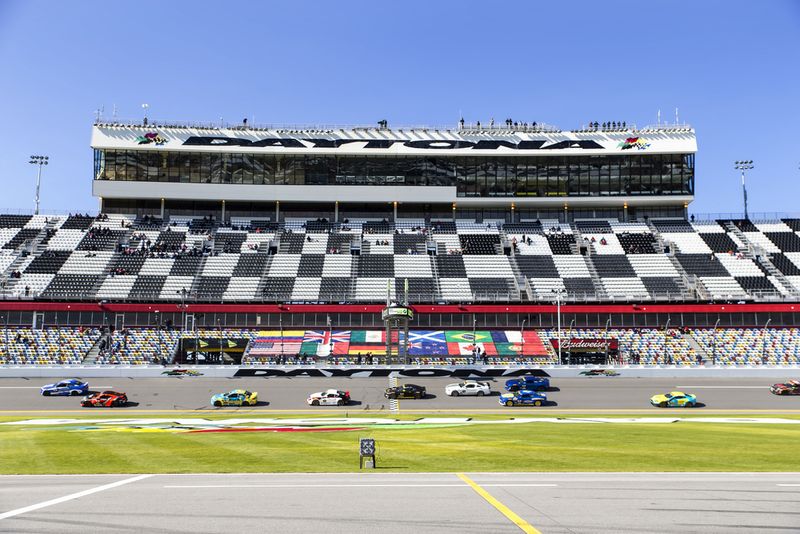 1. Daytona Lagoon
Touted as Daytona's Year-Round Family Fun Center, Daytona Lagoon is a waterpark and family entertainment center located on Earl Street in Daytona Beach. The waterpark section is open to public from March through October but the remainder of the attractions are open all year-round. Some of the rides and attractions you will see are Blackbeard's Revenge – a dark tunnel ride in an inflatable 3-person boat, Poseidon's Pass – a slide ride similar to Blackbeard's Revenge but with three tunnels, Adventure Mountain – where you speed through two slaloms before splashing into a pool, Pelican's Drift – Lazy River, Castaway Bay – a large play structure with 4 slides for children, The Wave Pool, Kracken's Conquest – a ProRacer speed slide and many dry attractions. You play miniature golf, ride a carousel, play lazer tag and more. The family fun never end at the Daytona Lagoon.