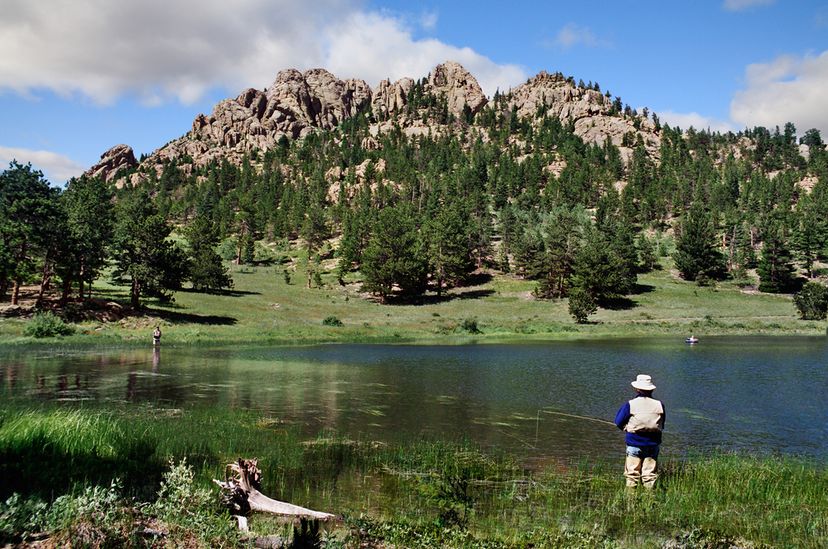 With 300 days of sunshine and a flourishing cultural scene, Denver is one of America's favorite playgrounds. At the base of the Colorado Mountains, Denver is known as the "Mile High City." Fabulous accommodations, award-winning dining, upscale shopping and seven professional sports teams combine with spectacular views and natural beauty to make Denver a choice vacation spot. The list of things to do in Denver is about as long as the city is high so to help you make the most of your visit, here are the 10 must-do things to experience while in Denver.
1. The Denver Art Museum
The Denver Art Museum is a part of the Civic Center of Denver. One of the largest art museums between Chicago and the West Coast, it houses collections of over 68,000 works from around the world and across several centuries, but it's the collection of American Indian Art that it's best known for. In addition to exhibits, the museum has activities for all ages every day. These hands-on activities are included in the general admissions fee. A Fun Things for Families to Do brochure can be downloaded from the museum's site in English and Spanish. This brochure lists the activities happening on every floor of the museum. Everyday activities include the Just for Fun Center, Kid's Corner, Gallery Games and Art Making and a Studio for sculpting. Weekend and school holidays bring even more interactive involvement with programs such as Backpack & Art Tubes and Create-n-Take.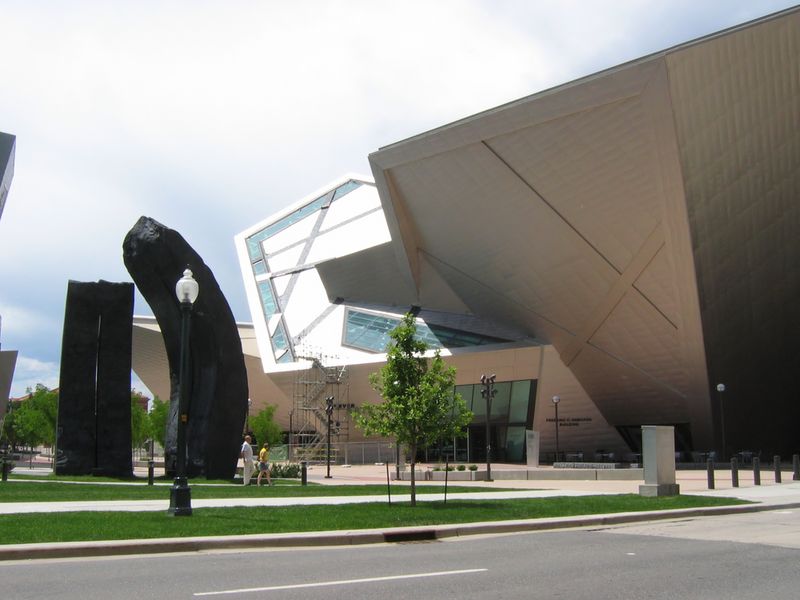 2. Rocky Mountain National Park
A plethora of outdoor activities await visitors to the Rocky Mountain National Park. Enjoy hiking and climbing, backpacking, fishing and white-water rafting. The park features over 350 miles of trails amid majestic mountains, beautiful tundra, wildflowers, and abundant wildlife. Trails for all hiking levels provide adventure for everyone. Take an easy, leisurely hike around a mountain lake or take a multi-day backpacking mountain climb for a real challenge. The RMNP also has plenty of stimulation for the mind as well as the body. Whether you wish to try a watercolor painting of the landscape or learn how to track a moose, learning opportunities abound at the park. Take advantage of programs at the Rocky Mountain Conservatory, Ranger and Junior Rangers, conferences and over two dozen varied museum and art galleries.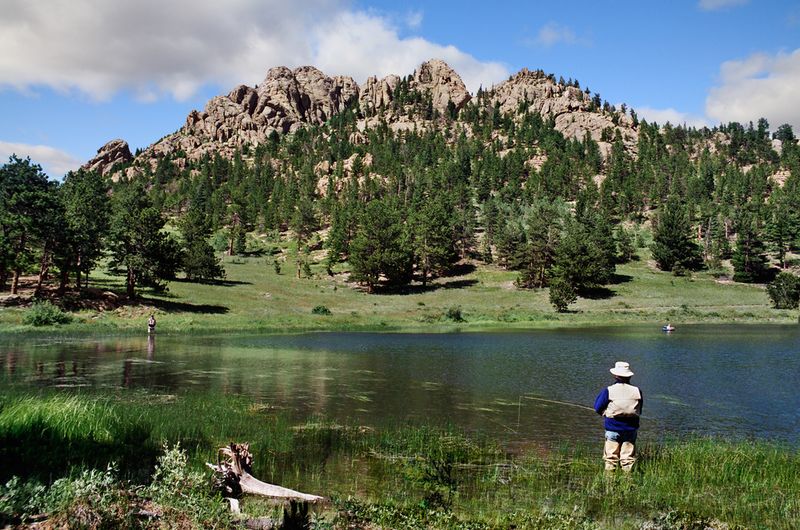 3. Sample Some Craft Brews
Denver is famous around the world for its breweries. Take a free 30-minute self-paced tour at Golden's legendary Coors Brewery. Tour the brewhouse, malthouse and the packaging complex. It's the world's largest single-site brewery. Be sure to hit the "fresh beer room" and sip a cool sample. If it's craft brews you're looking for Black Sky Brewery on Santa Fe Drive brews their own beer for sampling and selling by the glass or pitcher. The decor is industrial, the music is heavy metal and they serve pizzas with a menu of in-house brewed beers as well as a rotating guest list of beers from other local breweries to wash at all down. While sampling beers at all the breweries, it's easy to stop by 3001 Walnut Street at the Epic Beer Brewery. Epically Strange and Big Bad Baptist are two popular flavors to try.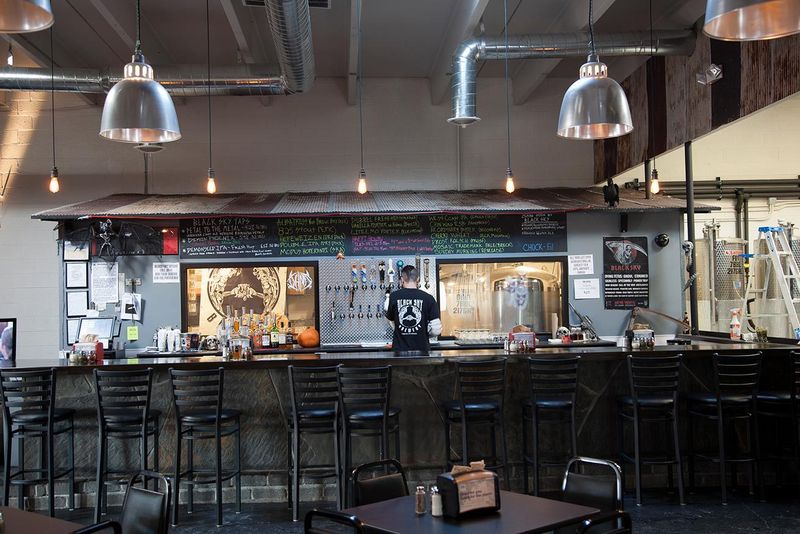 4. Denver Botanic Gardens
The Denver Botanic Gardens is in the Cheesman Park Neighborhood. It sprawls over 23 acres and contains several theme gardens, a conservatory and a sunken amphitheater where visitors can catch a variety of concerts during the summer. The gardens are divided into three distinct parts: the formal garden on York Street in east-central Denver, Denver Botanic Gardens near Chatfield State Park, and Mt. Goliath on the way to Mount Evans. The gardens at Chatfield feature natural meadows, river bank areas and a historic homestead. Mt. Goliath is an alpine wildflower garden with hiking trails. The botanic gardens is the perfect place to come relax or even have a picnic in the heart of the Mile High.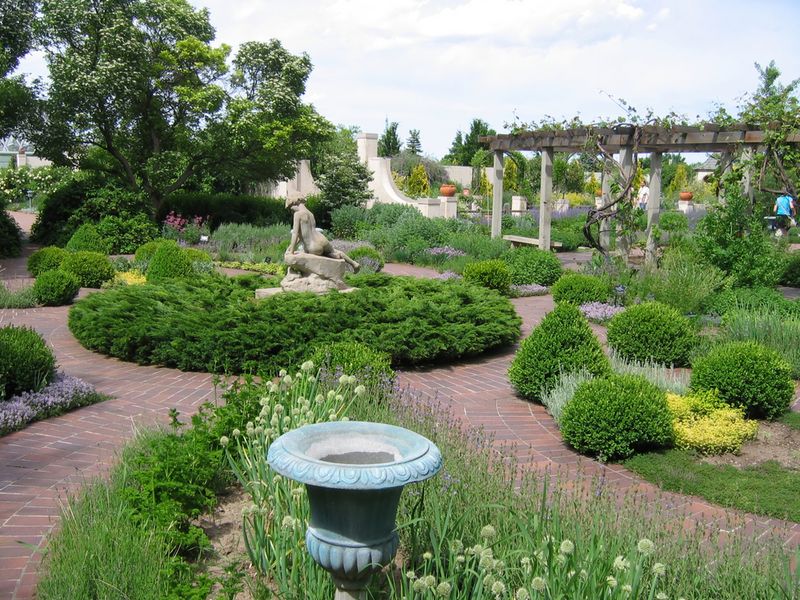 5. Shopping in Cherry Creek
The Cherry Creek North Shopping District is a shopaholic's dream come true. This charming area features 16 blocks of shopping and dining. Only five minutes from downtown Denver, it's locked in by First and Third Avenues and University and Steele Streets. The District has 320 independently owned shops, art galleries, boutiques, spas and restaurants. The Cherry Creek Shopping Center proper has over 160 shops with 40 of those being exclusive to the area. Find high-end brands such as Louis Vuitton, Burberry and Ralph Lauren. Quaint gardens, tree-lined streets and public art add to the shopping district's charm. There are also unique bakeries, coffee shops and cafes where you can stop for a bit between browsing (or buying) in all those shops. The 22-mile Cherry Creek Bike Path connects to downtown Denver and beyond.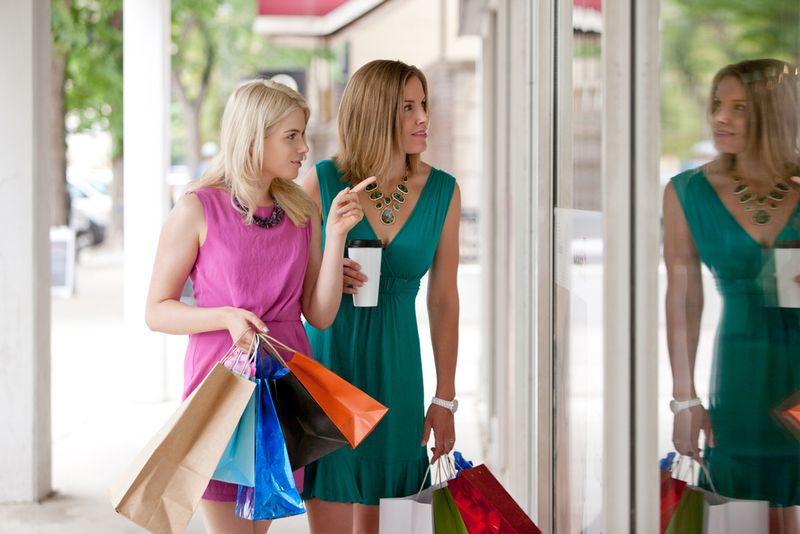 6. Catch a Game
Seven professional sports teams provide year-around entertainment for sports fans in the Mile High City. Some of the best athletes in the world thrill the crowds for baseball, football, basketball, lacrosse, hockey and rugby. The University of Colorado Boulder plays Colorado State every year at Sports Authority Field at Mile High with cutthroat rivalry. It is college football at its best for everyone. Don't miss baseball with the Colorado Rockies, Denver's adored Major League Baseball team at the famous Coors Field. The baseball season is a long one, running from March all the way into October. The huge Sports Authority Field at Mile High is home to NFL's Denver Broncos. The city turns orange, blue and white on game days. Although Hall of Fame quarterback John Elway is now a restaurateur, there is still plenty of talent on the roster. Catch a game from September to January. Basketball fans can catch NBA's Denver Nuggets in action from October to June. The Nuggets rule the court at downtown Denver's Pepsi Center. A roster full of big-name veteran players and talented newcomers keeps basketball in Denver exciting year after year. Since 2007, Dick's Sporting Goods Park has been home to the Colorado Rapid's, Denver's Major League Soccer Team. The roster includes home town talent and international players from several different countries. Catch a soccer game between March and October.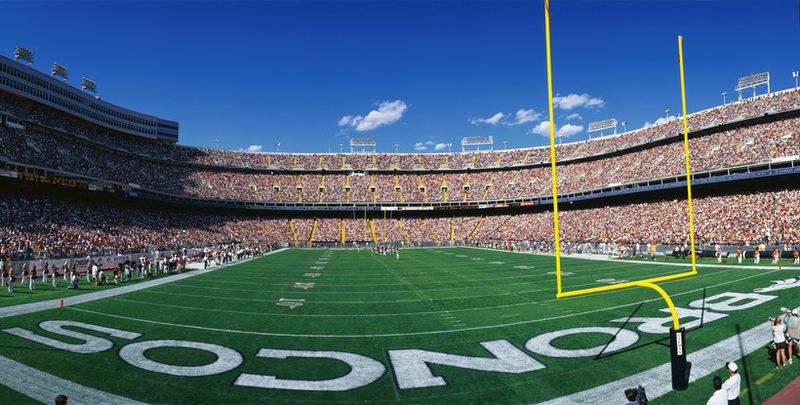 7. Red Rocks Park
Fifteen miles west of town, Denver's Red Rocks Park serves as a park with both outdoor activities like hiking and biking trails with spectacular views as well as an entertainment center featuring a word-famous outdoor music venue. The natural acoustics are unsurpassed for star-studded concerts. The Visitor Center has interactive educational displays with film documentaries on both the park's geological and musical history. Pay a visit to the Performer's Hall of Fame to admire the lineup for concerts of the past. The Ship Rock Grille, built around two massive boulders has a delectable menu served among some of the world's best scenery.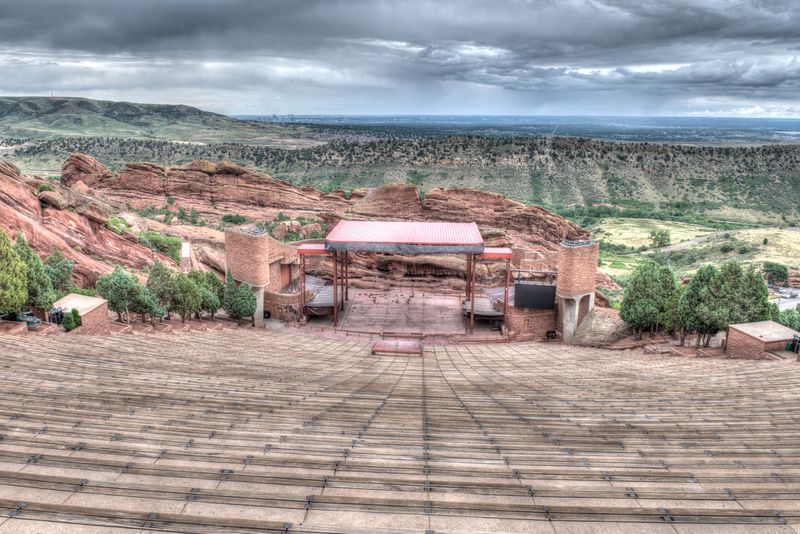 8. Tour the City on a Bike
Take a ride around Denver and get to know the city on a bicycle. Denver B-cycle is an automated bike sharing system for use on short trips around town. Get great exercise, see the sights and at the same time help keep Denver's fresh air clean. Its lots of fun and a great way to be "green". Denver B-cycle maintains 700 bikes in top notch shape. With 82 stations, it's easy to rent a bike at one station and conveniently return it to any other station.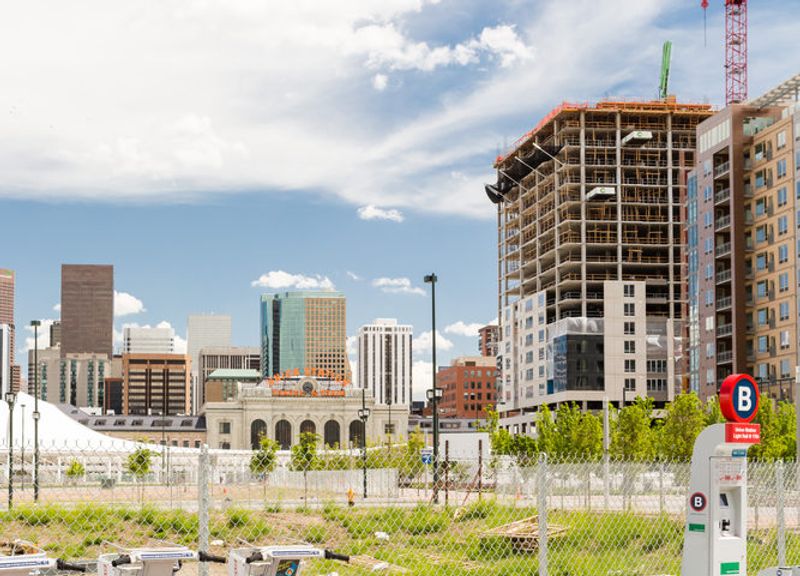 9. Denver Museum of Nature and Science
Learn about the fascinating history of Colorado, Earth, and even the universe at the Denver Museum of Nature and Science. Exhibitions, programs and activities at the museum seem almost endless and will appeal to every age group. It's a 500,000 square foot facility featuring millions of objects in collections including anthropological and natural history materials. Amateur researchers can browse through archival and library resources as well. Exhibitions, classes, lectures, programs and IMAX films are all centered around geology, anthropology, health science, paleontology, zoology and space science. One great feature is The Gates Planetarium which is a 125-seat planetarium that presents a view of the universe and tells science stories to help visitors understand its vastness.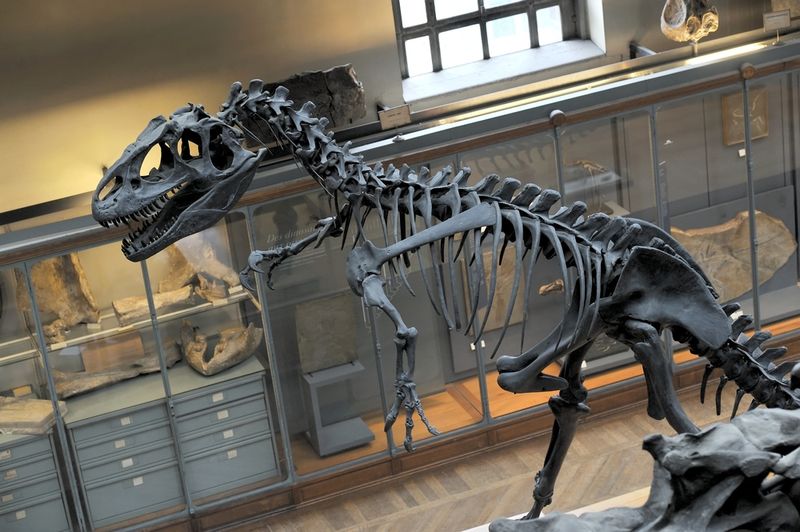 10. Four Mile Historic Park
Four Mile Historic Park is a 12-acre oasis on the banks of Cherry Creek, only four miles from downtown Denver. Visitors to the park will see Denver's oldest still-standing structure. The park features pioneer exhibits, guided tours and special events for every age group. It's a fun-filled way to learn about Colorado's fascinating frontier past. The house at Four Mile was the last stop for pioneers coming to Denver from the east along the Cherokee Trail. Weary travelers could wash up, rest and have a home-cooked meal before traveling on to Denver. The house was built in 1859 and was a stagecoach stopover between 1860 and 1864.