Located on Florida's Emerald Coast, Destin, originated as a small fishing town, and is the principal city of the Fort Walton Beach-Crestview-Destin, Florida Metropolitan Statistical area. It has become a very popular tourist destination and is known for its white sand beaches and emerald green waters. The city touts itself as "The World's Luckiest Fishing Village" and claims to have the largest fishing vessel fleet in the state of Florida. The city has a lot to offer for visitors. There are numerous pristine beaches, public parks and recreational areas and of course…many tourist attractions. Some of the things you'll definitely want to check out include Big Kahuna's Lost Paradise, Henderson Beach State Park, one or more of the museums, Destin Commons and The Track. Don't forget while you're there, you can go enjoy some great fishing, go snorkeling or scuba diving in the beautiful waters or take a sightseeing tour and learn more about the area.
1. Big Kahuna's
Opened in 1986, Big Kahuna's Lost Paradise is a water park located in Destin, Florida. It features over forty water attractions, several thrilling rides and a miniature golf course. Though it's mainly a water park, there is plenty of fun and excitement to go around rivalling any other family amusement park and for a fraction of the usual price. There are often special events scheduled in the summer which are included in your admission ticket price. Some of the attractions in the park include: water rides and slides like the Kowabunga Racer, Bombs Away Bay, Hammerhead, Cobra Twister, and Jumanji; waves, rivers and pools like Humunga River, Lazy River and Wave Pool; Kiddie rides like Crocodile Flats, Pleasure Island, Fun Fountains and Kid's Slides; and the adventure park featuring rides like the Cyclone and Sky Coaster as well as Tropical Mini Golf. It promises fun for all ages. You can even stay there in one of their elegant cabanas and enjoy a meal right in the park.
2. Henderson Beach State Park
Henderson Beach State Park is a Florida State Park and recreational area located at 17000 Emerald Coast Parkway near Destin. It was sold to the state in 1983 for $13.1 million by Burney M. Henderson, a businessman from Pensacola. The park offers beaches, bicycling, bird watching, fishing, hiking, picnicking, swimming and camping facilities.  With over 6,000 feet of shoreline along the emerald green waters of the Gulf of Mexico, the pristine white sugar sand beaches are beautifully welcoming. Some other natural features found in the park include sand pines, scrub oaks, and dune rosemary. There are boardwalks throughout the park making access to swimming, sunbathing and fishing very enjoyable. For picnicking and barbecuing, there are four large and two small pavilions for your use. For the young or young at heart, there is a playground available as well. It is pet friendly and the nature trails provide an exquisite view of the coastal dune ecosystem and abundant wildlife. The camping area provides many amenities including water and electrical hook-ups, access to air conditioned and heated bathhouse facilities and outdoor showers. It's a great place for a family vacation in a naturally breath-taking setting.
3. Sightseeing Tours
There are many different tours available to tourists visiting Destin. Depending on your preference, you can between a self-guided tour on the water or on shore. Whether you are looking for some family fun or a romantic ride, you can also choose different modes of transportation, like buses, cruises or fishing tours. Boat tours include a 'Buccaneer Pirate Cruise' that the kids will go crazy over. It offers so many things, you may not even see what's around you because of the activities going on right on board the ship. They have face painting for the kids, use pirate lingo, swab the decks, have sword fighting, water gun fights, dancing, treasure hunting and more. What a great way to spend a couple of hours. There are just too many options to list here for water tours or land tours, but if you're going to a place like Destin, a water tour is probably the way you want to go.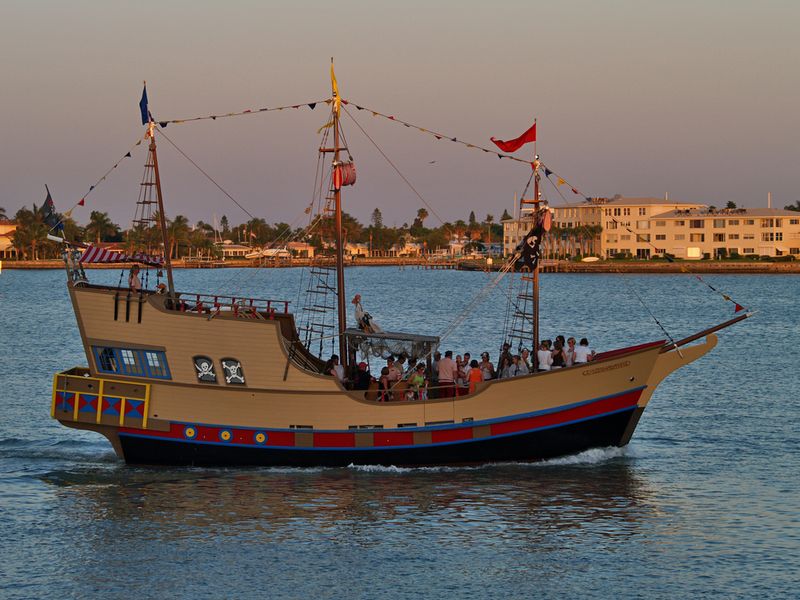 4. Destin Commons
If you're in the mood to do some premier shopping while vacationing, there is a great place right in the heart of Destin. Destin Commons is a shopping mall located at 4100 Legendary Drive. It's less than a half mile from the Regatta Bay Golf and Country Club, the emerald green waters of the Gulf of Mexico, Choctawhatchee Bay and the boating center of Florida's Great Northwest. It's also close to executive housing like Kelly Plantation, Crystal Beach, Indian Bayou and Destiny with upscale grocery shopping, food and hotel establishments. The center itself is full of great shops like Abercrombie & Fitch, H&M, Bath & Body Works, Talbots, Guess, Aldo, Zoes Kitchen, Swim 'n Sport, Francesca's Collections, Private Gallery, Apricot Lane Boutique, Charming Charlie and more. You can also plan a meal there at one of the several eateries located in the mall which include Red Brick Pizza, Chipotle Mexican Grill, Uncle Buck's Fishbowl & Grill, Starbucks and others. There is no lack of variety in this mall. Whether you have a modest budget or if you want to indulge a little, you'll find it at Destin Commons.
5. Destin History & Fishing Museum
Located at 108 Stahlman Avenue, the Destin History & Fishing Museum showcases exhibits depicting the history of the town and its relation to the fishing industry. The displays are set up in such a way that you have the feeling of being under the sea and seeing the different species of fish in their natural environment on a 100 feet of wall space imitating the Gulf floor with its colorful sponges and other underwater plant life. Part of the exhibit also contains a large collection of antique fishing rods, reels and includes a rod once owned by Ernest Hemingway. The original post office is located directly adjacent to the museum and you can see the oldest seine fishing boat still in existence…The Primrose, built in 1925. To further enhance the collection, there are vintage photographs of early settlers, captains and their boats, beaches, businesses and more. It's a very valuable source of information on the Destin area and admission is very inexpensive. Young and old will enjoy a tour of the facilities.
6. The Track
The Track Family Recreation Center in Destin offers all kinds of fun for all ages. It is located at 1125 US Highway 98 and is a great place to go for some recreation. With its location being conveniently within one hour of just about any beach destination in Destin, it is a wonderful stop after some swimming or other water activity. It offers go karts, mini golf, bumper boats, and other kiddie rides. Unlike many places you take your children, the really young ones aren't overlooked here. There are 8 rides included in their selection that are made just for toddler aged children. Kiddie rides include Kiddie Karts, The Rio Grande Train, The Carousel, The Red Baron Plane Ride, Spin Tops, Swings, Ferris Wheel, The Jungle Jumper and Rookie Karts. They don't forget the other extreme in age either. There are adult thrill rides like bungee jumping and the Sky Flyer – the thrill of skydiving. They also have a family arcade for a little video game challenge; kids against the adults? If you like bumper rides, they have Blaster Boats and Bumper Cars and the mini golf isn't your average hit-it-thru-the-windmill kind of course.
7. Scuba Diving & Snorkeling
With the inviting emerald waters around Destin, no trip would be complete without a little underwater adventure. There are numerous places where you can rent scuba or snorkeling equipment and many offer guides and tours of the waters so you see some of the most beautiful undersea terrain and marine life. The 100-fathom Curve which stretches very close to the coastline is a must-see for divers and snorkelers. There are artificial reefs, underwater wreckage, a mishmash of marine life and a limestone shelf for divers to explore and enjoy. You can get your diver's certification after taking lessons at one of the many dive shops located along the coast. They offer a wide variety of excursions for your adventurous side. For people who don't live close to a large body of water, this is an experience not to be missed. If you're feeling a little adventurous and want a once-in-a-lifetime trip, make sure to go diving and/or snorkeling.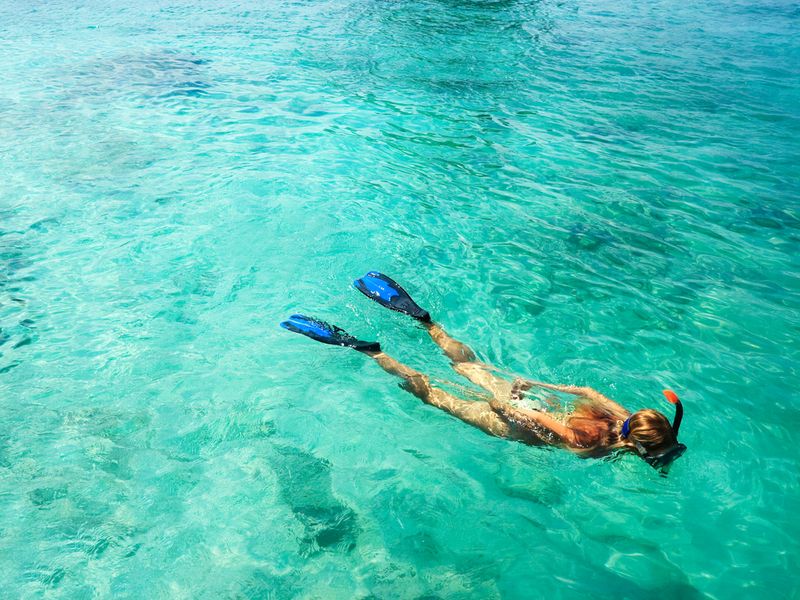 8. Jolee Island Nature Park
Jolee Island Nature Park is a 5 acre nature park located near the Baytowne Marina at Sandestin Golf & Beach Resort. The park can be accessed either on foot or bicycle after crossing a wooden footbridge overlooking a salt marsh. The sidewalks span the entire way there. You can also access the island by canoe or kayak across Horseshoe Bayou and Choctawhatchee Bay. Jolee Island is an exquisite place for a picnic or barbecue with the family. A pirate ship shaped playground overlooks the island landscape as well giving your children a fun and safe place to play. While your children burn off their excess energy, you can relax in one of the porch swings. The day promises many adventures for the family with the many picturesque trails with secret hideaways and pirate adventures. If you like bird watching, this island provides a plethora of species for you to watch and photograph while enjoying their melodic calls. After visiting the island, you can return to the resort for mazes, slides, bridges and swings for the fun to continue.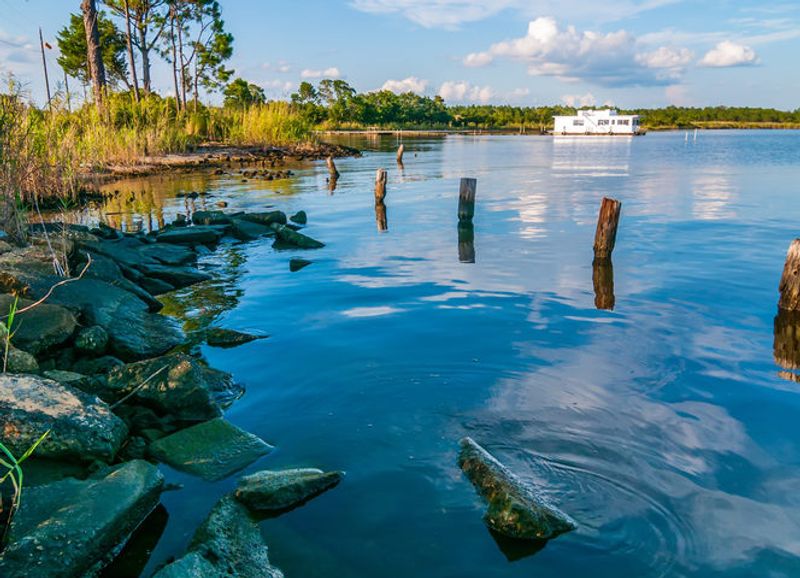 9. Boathouse Oyster Bar & Grill
The Boathouse Oyster Bar & Grill touts themselves as "Destin's Best Kept Secret!". From its modest beginnings in 1986 when they were about half the size they are today. Previously, hamburgers, fish sandwiches and other dishes were prepared on a gas grill much like the ones people have at home. They served their craw fish and beer in the boathouse and out on decks and on Fridays, people would gather to watch the craw fish being purged and boiled while enjoying a cold brew. Since it was originally a boathouse, the wooden walls have always provided a place for visitors to sign their names on a dollar bill and then staple it up onto the walls. Many people return every year to see their dollar still up on the wall which are never removed. In 1995, Hurricane Opal flattened the boathouse and customers gathered together to help rebuild it back as it is today with the restaurant only being closed for about a month after being obliterated. Their award-winning Crab and Shrimp Gumbo along with their Apalachicola Oysters, and Louisiana craw fish are popular dishes and something you don't want to miss.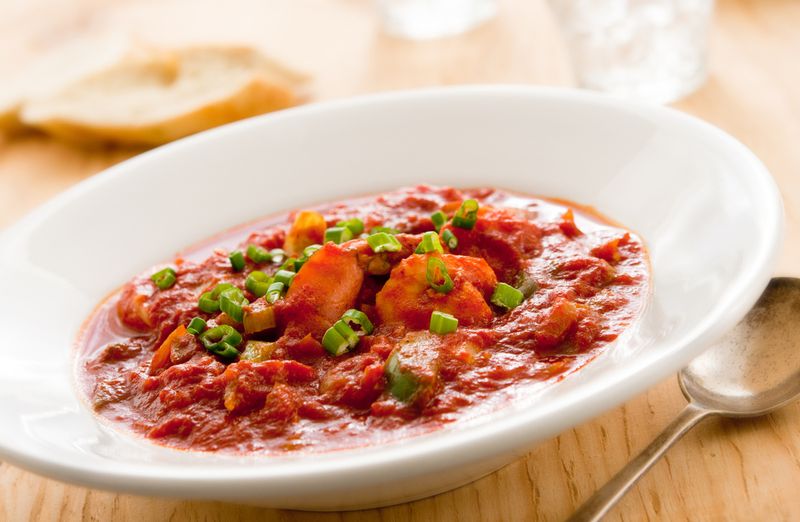 10. Fort Walton Mound
Fort Walton Mound is an archaeological site located in Fort Walton Beach, Florida. Built in about 850 CE, the site was designated a National Historic Landmark in 1964. The mound, still being reduced by time, is 12 feet (3.7m) high and 223 feet (68m) wide at the base. Built by the labor of many workers, with about 200,000 basket loads of earth, the mound was used for ceremonial, political and religious purposes. Because of its location at the center of the village, it served as the platform for the temple and residence of the chief. Leaders who came after, were buried in the mound and layers were added over the years. It is one of only three surviving mound complexes in the panhandle with the other two being Letchworth Mounds and Lake Jackson Mounds. Located on museum grounds, the prehistoric temple mound is an outstanding artifact left by early peoples of the area. It is thought to be the largest on salt water and possibly the largest prehistoric earthwork on the Gulf Coast. While visiting the mound and learning about the heritage of the community, visit the museums and Civil War Exhibits as well to make a day of it.