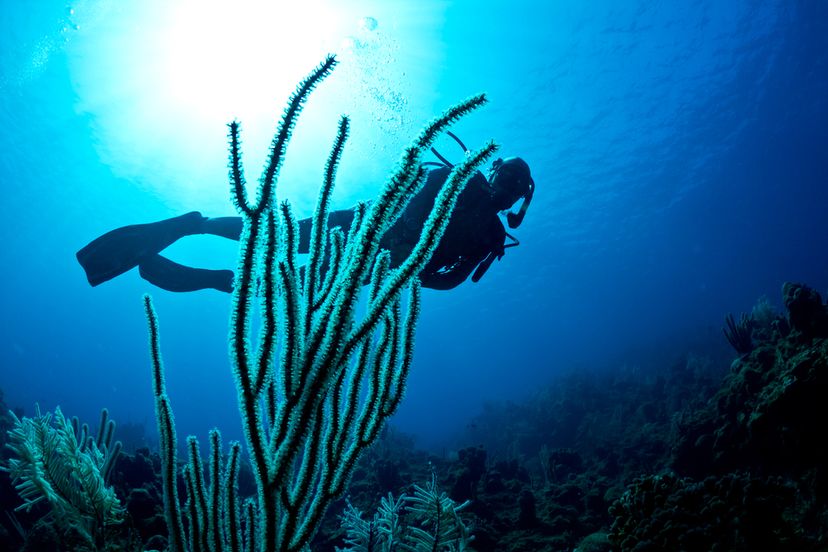 Honduras has long since been known for its violence and tends not to be at the top of people's vacation destinations but not everywhere in this wonderful country is dangerous. By taking a little extra precaution and staying away from the bigger cities, visitors can explore the breathtaking landscapes, swim in stunningly clear waters and be privy to exceptional wildlife. From raging white water rafting to serene lakes with hundreds of species of birds to turquoise waters teeming with marine life; there is truly an experience for everyone here. Discover 10 of our favorite things to see and do in the country of Honduras.
10. Visit Parque Nacional Cusuco
It may be the hardest place to reach on this list but the scenery and wildlife in the Parque Nacional Cusuco is worth all the trouble it takes you to get there. Local guides can be hired at the visitor's center and it is recommended you do so, as they have a wealth of information about the forest and wildlife. There are five different hiking trails that lead from the visitor's center, two of which lead to waterfalls and swimming holes. The wildlife in the park includes parrots, toucans, and a large population of quetzals; famed to be the loveliest of all tropical birds which are on the brink of extinction. Hikes will also take you to the famous midget cloud forest and introduce you to a variety of frogs and reptiles. Camping is possible right at the visitor's center and provides early morning wildlife sightings, which are often the best.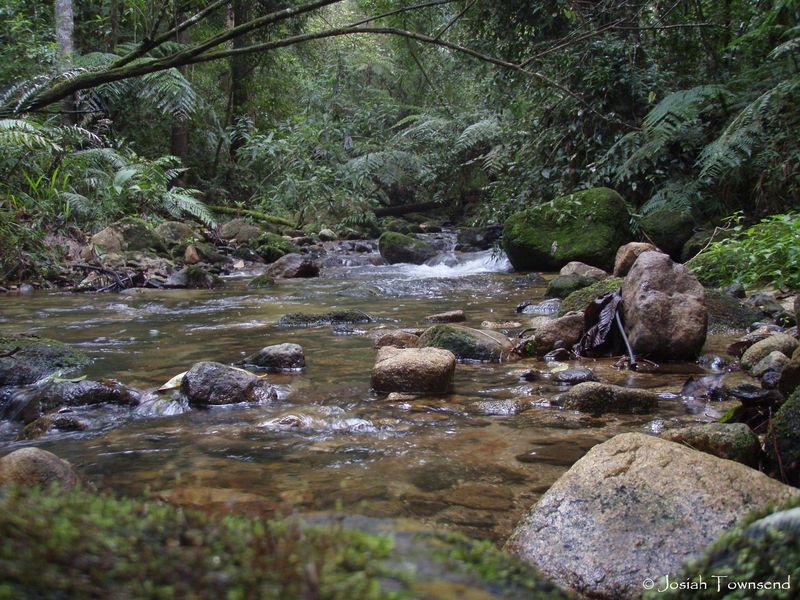 9. Bird at Lago de Yojoa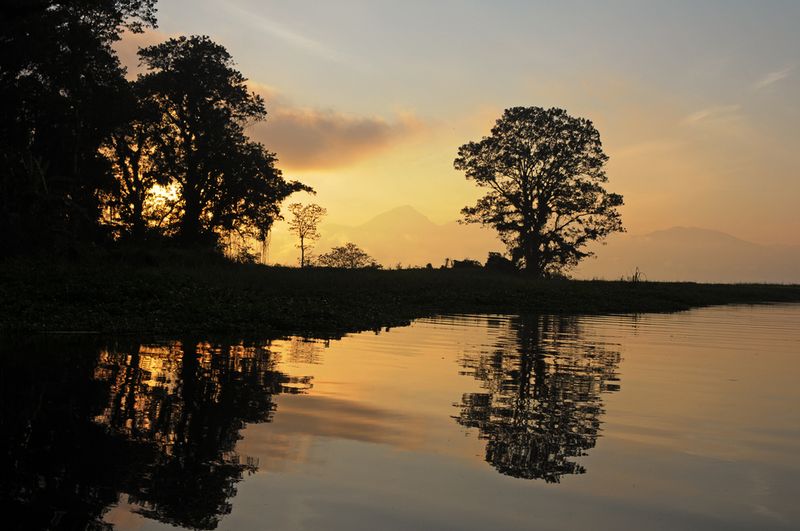 It is the largest natural lake in Honduras, largely underdeveloped, ringed by tropical forest and over 400 species of birds call this lake and the surrounding area home. Lake tours are the most popular way to see the hundreds of species of birds where experienced guides can take you to the best vantage points. The tranquil waters make it an ideal place to fish or sail, while drinking in the dramatic scenery that surrounds you. Although it is largely still a well-kept secret, there are a number of impressive hotels that have popped up along the lake to stay at. One of the favorite places to stay here is the microbrewery that produces four or five new beers each week. Other activities other than birding include hiking in the mountains, tubing, zip lining and visiting the butterfly farm.
8. Whitewater raft down the Rio Cangrejal
If you feel like a thrilling adventure, white water rafting down one of the most challenging rivers in Central America is sure to get your heart pumping. From September to January is the best time to raft this river and visitors should expect to raft up to 20 miles of rapids that range from Class 2 to Class 6. Huge drop offs that come out of nowhere, narrow dark passages and mazes of boulders are just normal on this adventure. Count on being surrounded by wildlife including howler monkeys, bright colorful butterflies, jumping fish and many species of birds. Many companies offer half-day shorter trips for less experienced paddlers but still count on it being an exciting ride. Water levels can fluctuate heavily throughout the year so make sure to do your research before you go.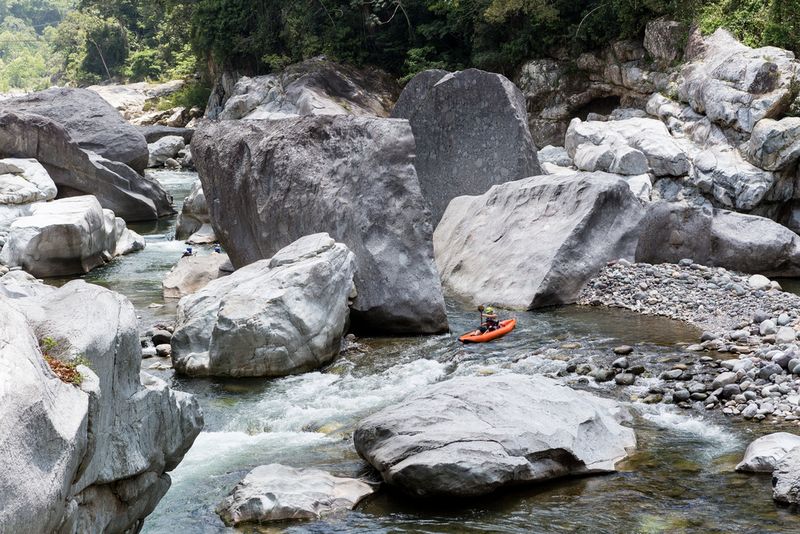 7. Dive the Waters of Roatan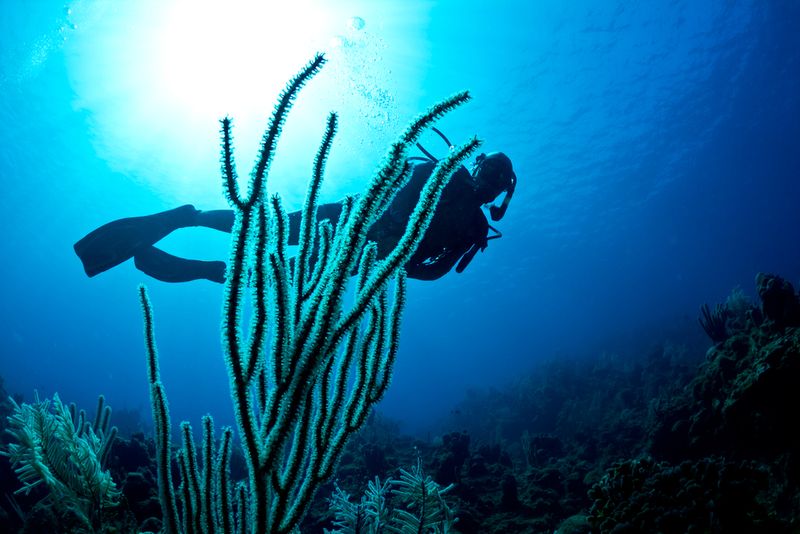 Thick green forests, white sandy beaches and sparkling blue waters await visitors to Roatan. Unknown to many, this island is a hotspot for divers and snorkelers. The entire island is surrounded by a shallow reef, making it perfect for both beginners and experienced divers. It features thousands of marine animals, many drop offs and canyons, and the Caribbean's largest variety of coral and sponges. It is easy to get your dive certification here for beginners as native English speaking instructors tend to flock to this island. If diving isn't your thing, snorkeling is excellent anywhere around the water. For dolphin lovers, head over to Anthony's Key Resort where you can play and swim with well trained dolphins. Plenty of accommodation choices, marine rich waters and white sandy beaches set the stage for the perfect island getaway.
6. Explore Pico Bonito National Park
It is one of Honduras best known National Parks and features abundant wildlife that enthrall and excite visitors. The landscape here is diverse, ranging from a low tropical rain forest to a high elevation cloud forest to extremely dry forests on the backside of the park. What this means for visitors is a wealth of animals, waterfalls and breathtaking views. The Lodge at El Pino is the most protected area of the entire park, as this privately owned area employs security to ensure laws are followed and that no hunting occurs. This small luxury eco-lodge is on 400 acres with private trails, lookout towers, roaring rivers and the most wildlife in one place. Here visitors are encouraged to hike through the rain forest with a guide, white water raft down the rivers, boat through a manatee reserve and snorkel the clear waters. This is truly a gem not to be missed.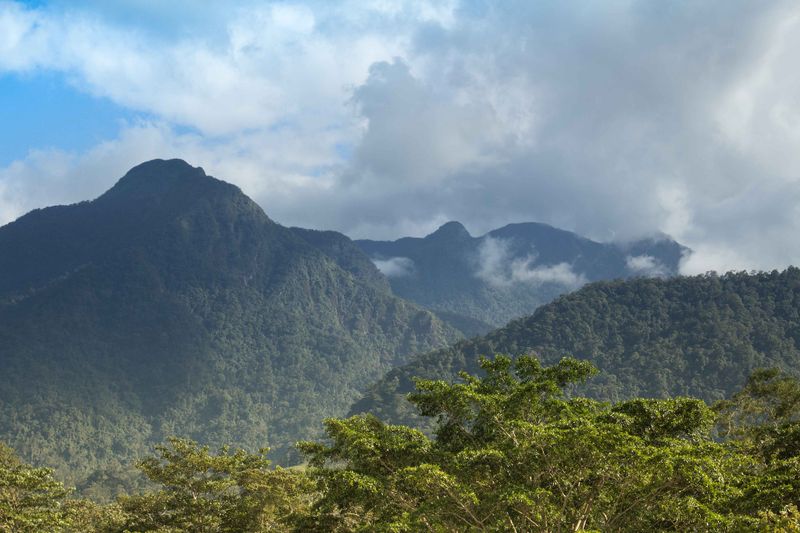 5. Shop at Mercado Guamilito
Get your bargaining skills ready before heading out to shop at Mercado Guamilito, one of the best places to shop in Honduras where everything you could ever want can be found at rock bottom prices. Handicrafts are the specialty at this market including paintings, pottery, hammocks, wood carvings and leather goods, just to name a few. Open year round the market is made up of hundreds of stalls including delicious local food and exotic flowers for sale. Bargaining is a way of life in this country and it pays to work on your skills before heading here as most vendors will try and charge foreigners a higher price. A little Spanish, polite manners and a big smile will go a long way with these locals. Leather is a popular commodity here and expect to pay significantly less than you would at home. Make sure you take the time to explore the whole market, including the food for an authentic Honduras experience.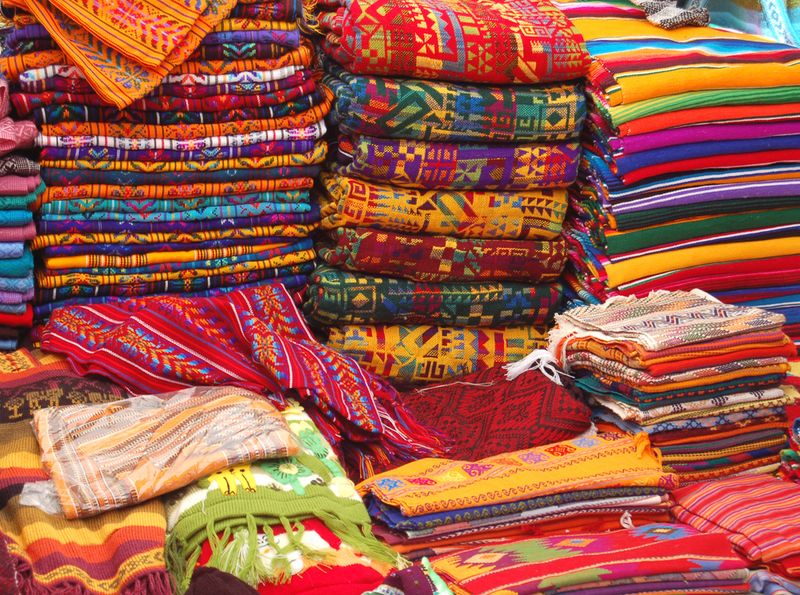 4. Escape to Cayos Cochinos
This group of two small islands and 11 smaller coral cays boast some of the best diving, snorkeling and beaches in all of Honduras. Many visitors choose to escape to Cayos Cochinos as it is located just a short boat trip away from La Ceiba, Nueva Armenia, or Sambo Creek, making it the perfect one day getaway. Large white sandy beaches coupled with sparkling turquoise waters is what you will find here at this exquisite protected nature reserve. There are several companies that offer daily snorkel or dive trips and many that offer multi-day trips with lodging in one of the few hotels. Sea kayaking, snorkeling, soaking up the sun, visits to the tiny villages and a step back in time is what awaits you here. If you are looking for the ultimate relaxation and don't mind the lack of amenities (electricity and running water are non-existent in many places); the Cayos Cochinos is the perfect getaway.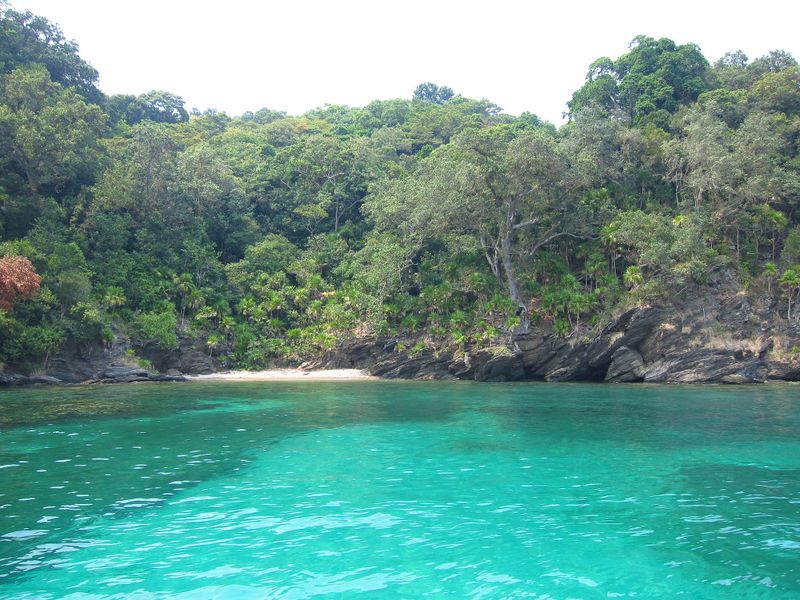 3. Visit the Copan Ruins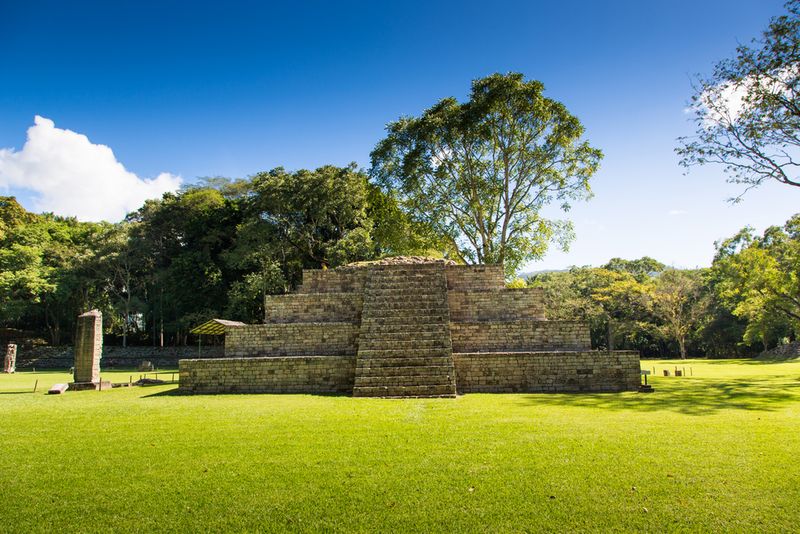 Copan was once one of the great centers of Mayan civilization nearly a thousand years ago and today the beautiful remains have some of the most impressive pre-Columbian art. The ruins are located just outside the modern yet charming town of Copan Ruinas; and can be reached by foot or bus. Visitors should expect extremely extensive ruins with some of the most well preserved hieroglyphics. Along with the ruins is an excellent museum that features Mayan artifacts and a reconstructed temple. Included in your admission is access to Las Sepulturas, ruins that are believed to be the remains of the "Beverly Hills" of Copan. This is where the upper class of Copan lived and their houses were built and decorated accordingly so, this is still evident in the carvings and details found on the ruins. Tombs and burial sites are also found here and it pays to take along a guide who can explain the history and what has been found.
2. Dive at Utila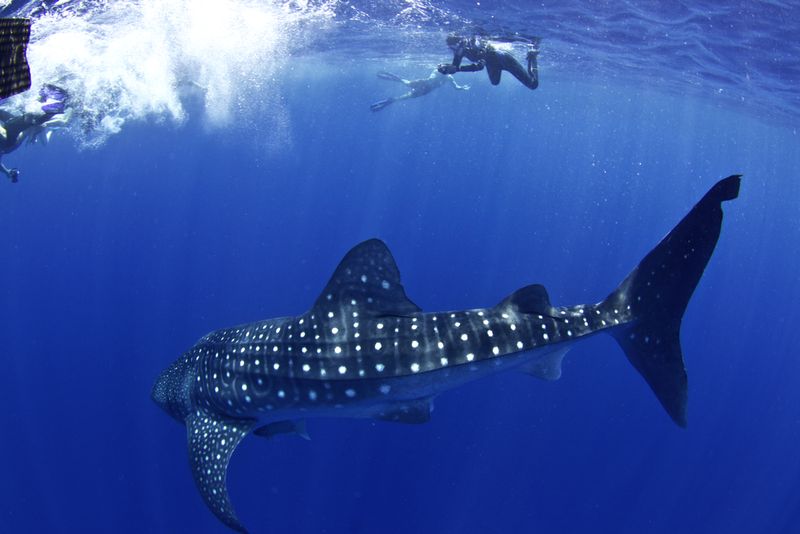 The island of Utila is known all over the backpacking world as the cheapest and best place to learn how to dive in all of Latin America. It also happens to be home to plenty of whale sharks year round, but especially plentiful in the months of March and April. The island itself is tiny and a little rough around the edges, with the entire population living in one settlement. But what visitors come here for are the reefs and the incredible diving. Whale sharks are the world's largest fish and around Utila tend to be about 20-35 feet and weigh around 20 tons. They tend to travel by themselves as opposed to in a pod but many singular whale sharks are found at one time around the island. The warm waters and clear visibility along with colorful reefs, turtles, dolphins, schools of fish and rays make this the perfect destination to get underwater.
1. Visit the Río Plátano Biosphere Reserve
This amazing reserve encompasses over 5,200 square kilometers of tropical rain forest, complete with over 39 species of mammal, 377 species of bird and 126 reptiles and amphibians, as well as over 2,000 indigenous people. Visiting here is like stepping into another world and getting here can be tricky as there are no roads that lead directly here so you must either take a flight, boat or join with a tour. What visitors can expect is dugout canoe trips up the river, spotting of rare and endangered wildlife and amazing hikes through the jungle. Stay with a local family, use the local tour operators and see how eco-tourism works at its best. This reserve also happens to be home to the site of Ciudad Blanca (White City), one of the most important archaeological sites of Mayan civilization. Unfortunately visitors are not granted access to this site yet as it was just discovered and is heavily guarded.