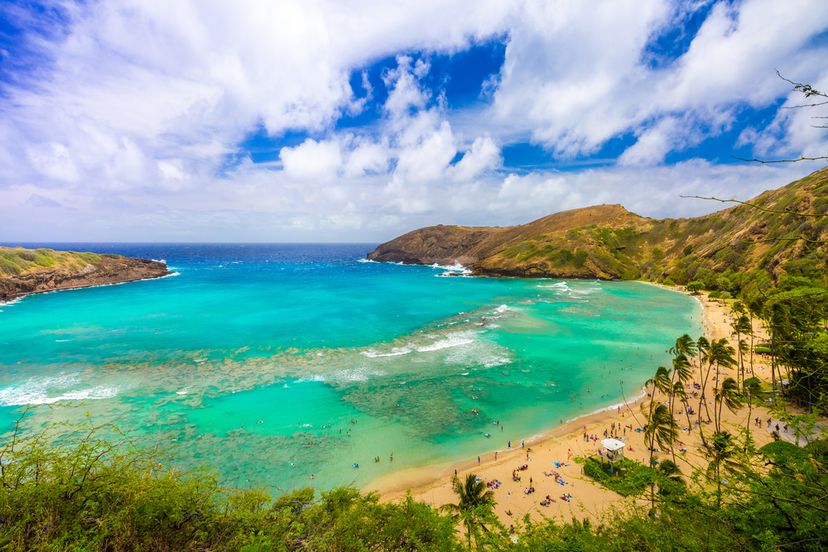 The capital city of Hawaii, Honolulu offers much to see and do. The dining, nightlife and shopping there are legendary not to mention the splendid crescent beach, palm trees and extravagant high-rise hotels. No matter what adventures you choose to partake in, the panoramic views will mesmerize you. The historic landmarks, monuments, arts and culture of Hawaii will be something you won't soon forget. You can try some of the local cuisine to get the full Polynesian experience and visit some of the most alluring places in the state right in Honolulu.
10. Wet 'n Wild Hawaii
Wet 'n Wild Hawaii is a waterpark located in Kapolei, Oahu's "Second City" and is one of the top 10 most visited family attractions on the island. It features more than 25 exciting and fun attractions on 29-acres of lush tropical landscaping and natural cliffs. Whether you are looking for a fun time with the entire family or are more of an adventurist, this is the place for you. You can make this a day stop (though you may regret that), or rent a cozy cabana and stay for a while to enjoy all the park has to offer. There are attractions suitable for all age groups from children to adults such as, Water World Kids Playground, Keiki Kove (spray world), Surf Sliders, Kapolei Kooler (river), Cutter's Island and Island Adventure Golf (miniature golf course). Whether you go for a day or a week, the fun will never stop.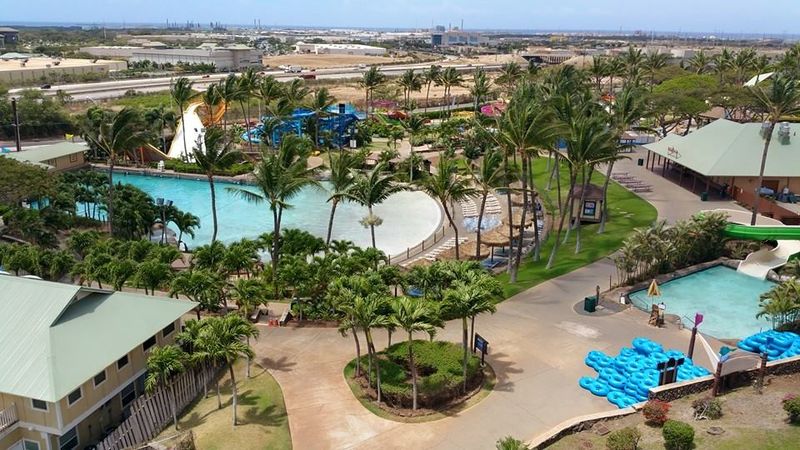 9. Shangri La
Located just outside of Honolulu, Shangri La is an Islamic-style mansion built in 1937. It was turned into a museum in 2002. The estate is fully furnished with the inclusion of art with built-in architectural elements taken from the traditions of Iran, Morocco, Turkey, Spain, Syria, Egypt and India. There is a Playhouse modeled after 17th century Chehel Sotoun in Isfahan, Iran. The landscape around Shangri La is pristine featuring an Indian Mughal garden, terraced water features, a private Hawaiian fishpond, tropical garden and breathtaking vistas of the Pacific Ocean. The mansion's gilt and painted Moroccan ceilings, ceramics from Iran, intimate Syrian interiors, Spanish and Indian pierced metalwork and vibrant textiles from are showcased beautifully. Tours originate at the Honolulu Museum of Art and take two to two and a half hours with Shangri La taking up most of the tour time. Tickets must be purchased in advance but you won't be disappointed.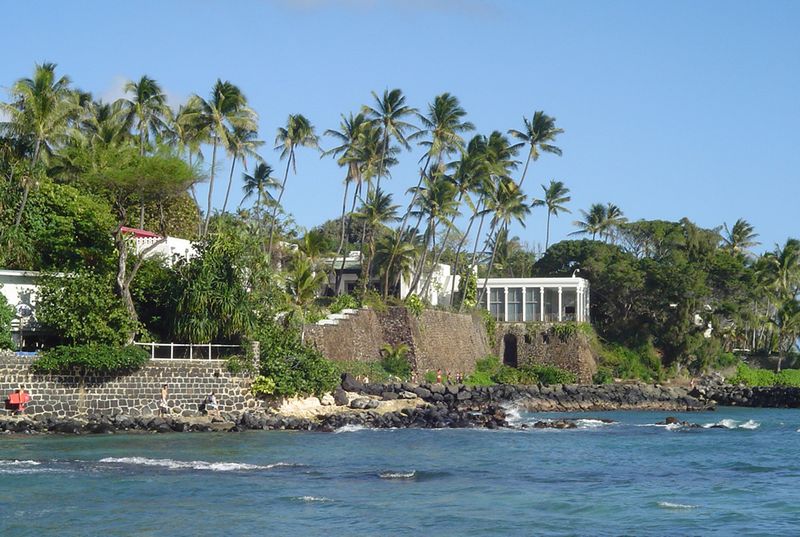 8. Foster Botanical Garden
Located in the heart of bustling downtown Honolulu, Foster Botanical Garden is a floral paradise offering a dramatic contrast to the city life all around it. It is the oldest botanical garden in Honolulu and houses an incredible variety of mature tropical plants. This 14-acre garden is home to impressive trees that were planted in the 1850s marking its heritage. While visiting, you can explore the Conservatory, Outdoor Butterfly Garden, Palm Garden, Prehistoric Glen Cycad Collection, Exceptional Trees and gift shop. You can take a guided tour or self guided tour with the assistance of a provided map to see many  features of the garden. It's an island paradise within an island paradise that promises to stimulate and excite all your senses. Don't forget your bug spray and camera.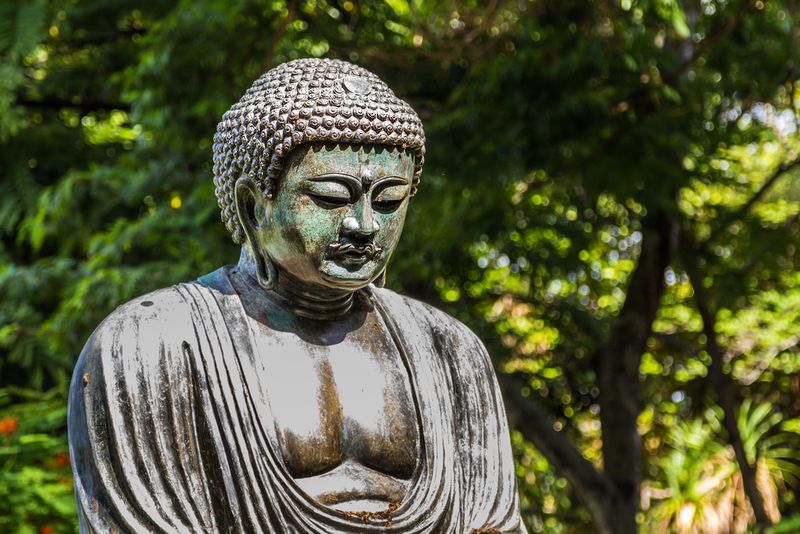 7. Iolani Palace
A National Historic Landmark located in downtown Honolulu, Iolani Palace is a fully restored and lavish palace which served as home to the Hawaiian monarchy. You can lose yourself in the ostentatious surroundings of the palace and see how King Kalakaua, his sister and successor Queen Liliuokalani lived in their time. The palace offers guided tours, as well as an opportunity for a self-guided tour of the exhibits in the basement area. They also offer classes and Royal Hawaiian Band Concerts here, so you will want to check the schedule and plan ahead. The grounds around the palace are said to be sacred and are beautifully maintained featuring a coronation pavilion, barracks, and the Sacred Mound. Allow yourself at least of couple of hours for this visit, so you can truly absorb the opulence and grandeur of Hawaiian royalty.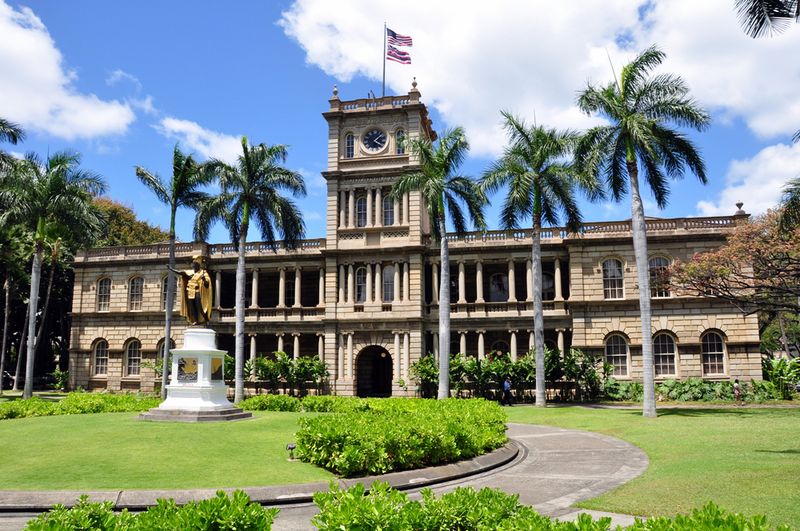 6. Kualoa Ranch
If you have never visited a working cattle ranch and farm, then Kualoa Ranch is a must-visit destination on your next vacation. It offers so much, you may want to make it your entire vacation rather than just a stop-over. At the ranch you will have the opportunity to take a bus tour of the 4,000 acres of historical natural beauty or be adventurous and really experience the outdoors. There is a treetop canopy zip-line tour available for your enjoyment or perhaps you'd enjoy a horseback or ATV tour or venture through the movie sites on the ranch land. You may recognize areas of the ranch from movies such as: Jurassic Park, Windtalkers, Pearl Harbor, Godzilla, Tears of the Sun and 50 First Dates. It is definitely an outdoor activity paradise to be enjoyed by all ages and only 22 miles from Honolulu.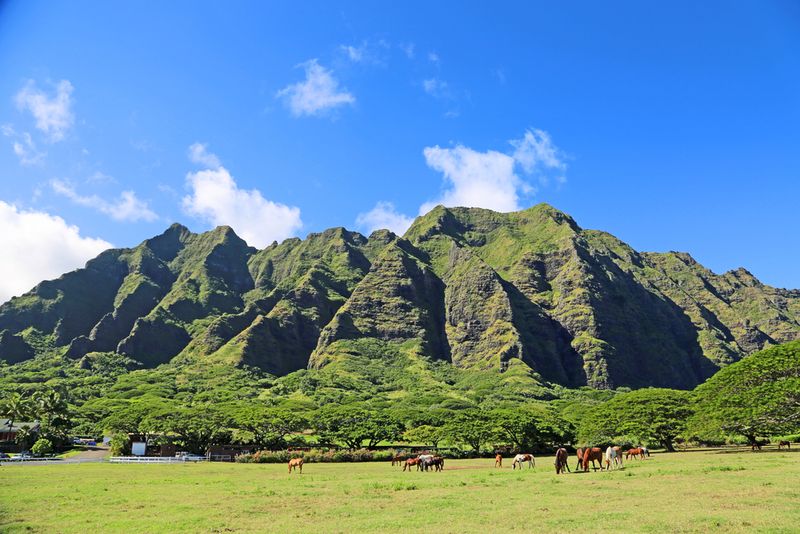 5. Honolulu Zoo
The Honolulu Zoo is a 42 acre zoo housing more than 900 animals from the tropics. Open everyday except for Christmas Day, it is located between the Diamond Head slopes and Waikiki at the corner of Kapahulu Avenue and Kalakaua Avenue. There is a nominal fee for admission to the zoo, but it is easy to spend an entire day there visiting the exhibits or walking through their gardens, which rival many botanical gardens you may have visited elsewhere. You can see such animals as Komodo Dragons, elephants, orangutans, primates and a selection of African animals. In the gardens, you will see rare and beautiful indigenous and endemic plants while learning about their importance to Polynesian life. They also offer educational camps for children of various ages which allows them to have fun and learn about different species, their preservation and natural habitats.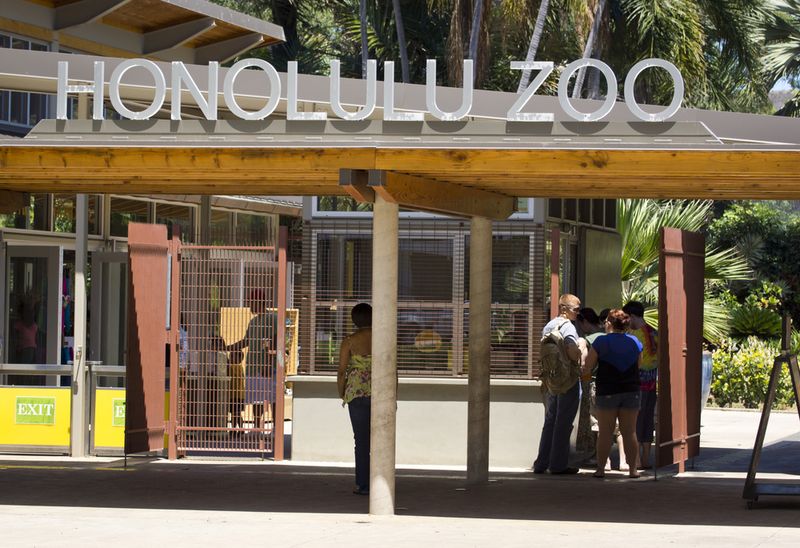 4. Hanauma Bay
Formed in a volcanic crater, Hanauma Bay is an amazing natural circular pool demonstrating evidence of volcanic activity on the seafloor. Its name is derived from two Hawaiian words – "hana" meaning bay and "uma" meaning curved. It is both a Natural Preserve and Marine Life Conservation District. Therefore visitor numbers are limited, as well as access, so if you want to make this a destination on your vacation, you will want to plan carefully. The beach will most likely be crowded in the mornings, but if you would like a more secluded visit, mid-afternoon offers a quieter venue. While there, you can take a tram ride to the rim of the crater for an incredible view of the entire bay, then go snorkeling or take a hike on one of the many trails along the ridge and coastline. It's an incredible piece of paradise well worth the extra effort.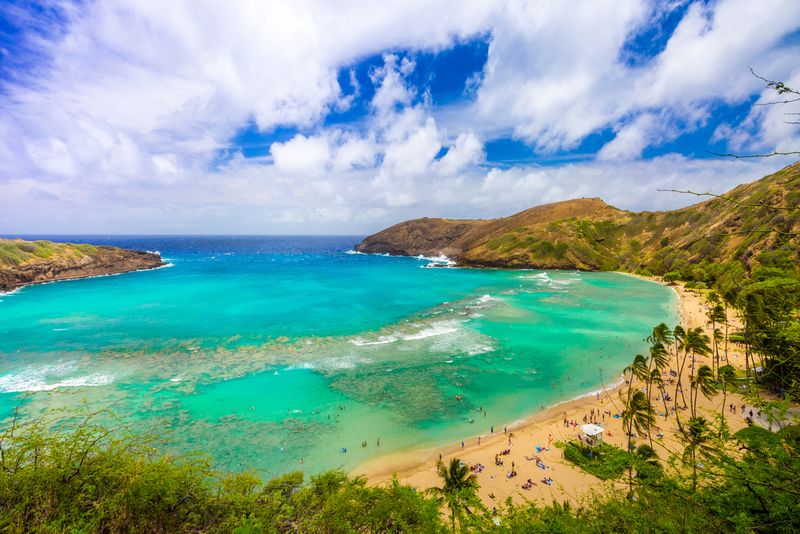 3. Bishop Museum
Founded in 1889, the Bishop Museum is a history and science museum located in Honolulu and is a great source of arts and culture. It is the largest museum in Hawaii, home to the world's largest collection of Polynesian cultural artifacts and natural history specimens. The museum is open to the public year-round with the exception of Tuesdays and Christmas Day.  Though there are many exhibits to view, there are also many other activities and workshops happening at the museum during different times, so before venturing there you might want to check out what is currently going on to avoid missing out on something everyone can enjoy. You might like some traditional Hawaiian lauhala bracelet weaving, an evening planetarium show, a movie on the lawn in the evening or a museum dinner. The possibilities are endless.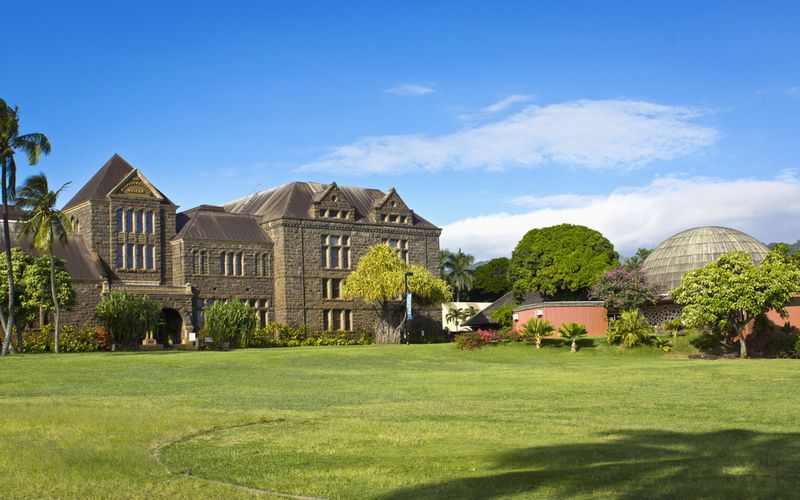 2. Manoa Falls
Located in Manoa on the island of O'ahu, Manoa Falls is a waterfall featuring a 150 feet (46m) vertical drop. You can access the falls by hiking 1.5 miles (2.4 km) from the nearest road. The hike to reach the falls takes approximately two hours but offers many breathtaking photo opportunities along the way. You will pass through several ecosystems which feel like an arboretum. Because it is a natural setting, the path is often muddy and slippery and flash flooding can unexpectedly occur. Before starting down the trail, you will want to ensure you have plenty of bug spray, a walking stick, good hiking boots and water. The trail can be challenging since most of it is uphill and can be muddy as the path sometimes gets quite narrow. However, the scenery and the ultimate destination make for an incredible adventure.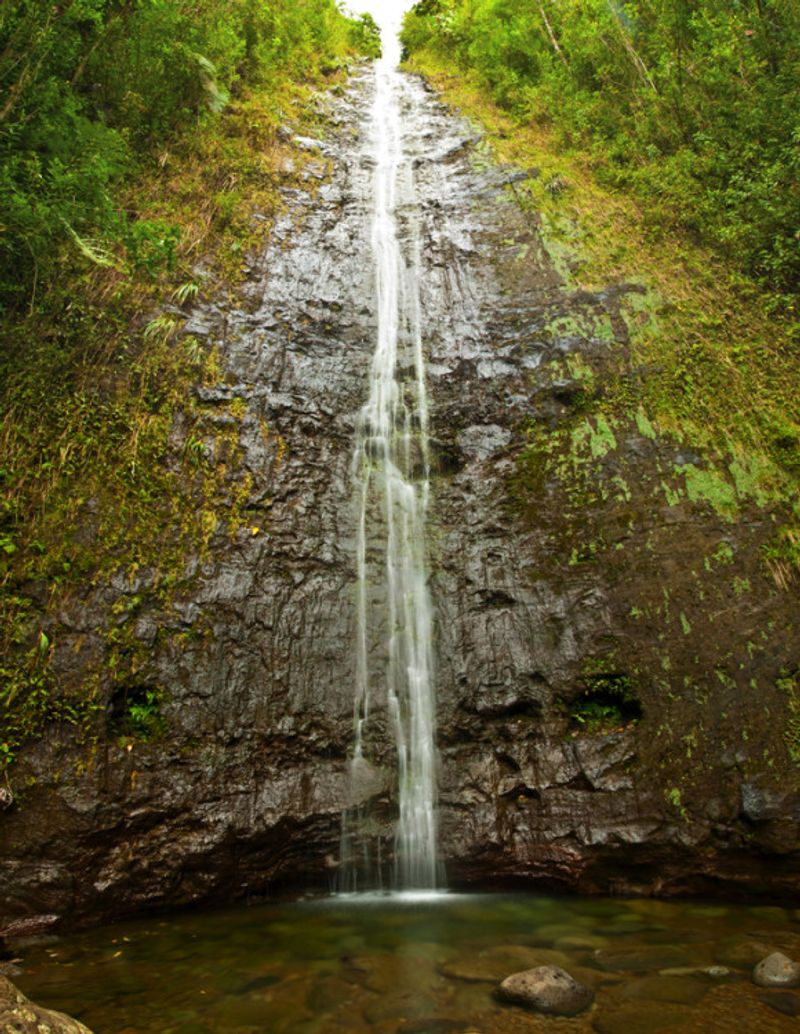 1. Diamond Head
Resembling the shape of a tuna's dorsal fin, Diamond Head is a volcanic tuff cone on the Hawaiian Island of O'ahu. It was named by British sailors in the 19th century who mistakenly thought the calcite crystals found on the adjacent beach were diamonds. Though part of the area is closed to the public, the proximity of the crater to Honolulu's resort hotels and beaches makes the rest of the area a popular tourist destination. You can reach the crater's rim by taking a beautiful 3/4 mile (1.1 km) hike up a trail with the trip taking about one and a half to two hours return. Though the hike is not a difficult one, it involves some hiking on a mostly unpaved trail, passing through tunnels and climbing stairs to the summit. But the climb is most definitely worth the incredible view.