Home of the very famous Indianapolis 500; the largest single-day sporting event of the world, Indianapolis is a vibrant city teeming with things to do and see. A beautiful clean and safe downtown coupled with historic cultural districts leaves no shortage of places to explore here. From cheering on the city's NFL team to discovering the largest Children's Museum in the world; whether you are with friends or family, Indianapolis will steal your heart. Visit during the summer to take advantage of the outdoor patios, kayak the central canal and play in some wonderful cultural parks. With inviting locals, clean streets and one of the best downtown areas in the United States; Indianapolis is the perfect city to visit. Discover 10 things to see and do in this wonderful city.
10. Cheer on the Colts
Home to an amazing NFL team and some serious fans, a trip to Indianapolis wouldn't be complete without a visit to Lucas Oil Stadium; home of the Indianapolis Colts. If you have the chance to visit during football season and can scoop up a pair of tickets we highly recommend seeing this team in action. Whether it is snowing, raining or beautiful sunshine this 63,000 seat stadium has you covered with its retractable roof. Arrive early to participate in some epic tailgating with some loyal but friendly fans (we recommend donning a Colts jersey).
If you are in the city in the off-season or during an away game you should still head to the stadium to take the public tour that runs twice a week. A guide will take you throughout the stadium stopping in an NFL locker room, Lucas Oil Plaza, the press box, a suite, the playing field and other areas not accessible to the public. Tickets are first-come first-serve on the tour day so be prepared to be there early as they do sell out. Whether you are in blue and widely cheering on the team or touring their private locker room, a visit to the stadium is a must.
9. Indianapolis Motor Speedway
A visit to Indianapolis wouldn't be complete with a trip to the Indianapolis Motor Speedway. Home to some very famous races including the Indy 500; whether you are a racing fan or not, you can enjoy this experience. If you are heading there during race day there is a plethora of activities including big tent parties, tailgating, and live music events. Get to the track early to really get the full experience.
If you are at the Speedway on a non-race day there is still so much to do. Hop onto one of the tours and experience taking a lap around the track, take a guided tour of the grounds and explore the media box and control tower. Visit the on-site museum where Indy cars, trophies, uniforms and pictures are housed. Up your experience by taking a victory lap in an actual Indy car around the track but prepare to hold on; these cars sure go fast! Gasoline Ally can also be a fun spot to visit as it's the road that the drivers take between the garages and the track; hang out here and you might spot someone famous or be lucky enough to grab an autograph.
8. Bike or Walk the Cultural Trail
The Cultural Trail is a 9 mile long urban pathway that connects five of the city's cultural districts; a pathway you can choose to walk or bike, using one of many bike sharing stands along the way. Nicely landscaped with plants, public art including lots of sculptures and brilliant signage makes this cultural trail drool-worthy.
Whether you are connecting from Lucas Oil Stadium where you just watched the Colts hammer the other team, or you are heading to the canal; this cultural trail route takes you just about any place you want to go. Experience the "yellow with a hint of green brick road" that's runs throughout downtown and with its modern and sharp lightening on both sides of the trail, you will feel safe and secure at any time of the day. It is just something one has to do when in Indianapolis; walk or bike the cultural trial that every other city in the United States wishes they had.
7. Eat Pork Tenderloin
If you haven't tried a breaded pork tenderloin sandwich you haven't really lived. And if you don't try one when you visit Indianapolis then we might need to send you to the doctor to get checked out because this city offers up the biggest and best pork tenderloin in the country. Its claim to fame is the crispy round piece of pork must exceed the size of the bun it is placed upon and typically topped with pickles, onions, mayonnaise and tomatoes.
If you are looking for the best pork tenderloin head to The Gas Light Inn, where the 140 year old building offers up the best executed sandwich. Arguably, Mug n' Bun comes in as a close second. Wherever you choose to try your first pork tenderloin sandwich, just make sure that the pork outweighs the bun. The juiciness, the crunch and the flavors will have you coming back to this city just to have another one of these amazing local favorite sandwiches.
6. Indy Brewery Tour
There has been an explosion of micro-breweries in this city so if local craft beer is what you are after look no further than Indianapolis. From the onset of Sun King Brewery that opened in 2009 and the success it had, many other breweries have followed suit and now this city has become a beer lover's paradise. From small taprooms to large warehouses each brewery offers up a unique experience, make sure you visit at least a few of these incredible breweries.
Bier Brewery offers up an ever changing menu while managing to produce 100 different brews annually; while offering patrons an Obi-Wan Kenobi décor. Books and Brew is exactly what it sounds like, half bookstore and half brewery you can't go wrong while reading, drinking and eating a locally prepared dish here. Flat12 Bierwerks offers fun, food trucks, delightful beer and a back patio that is superior to all; head here for some afternoon sunshine while listening to some live music. And don't forget to visit Sun King Brewery, the largest of the micro-breweries where Fridays are full of people, free samples and $5 growlers. We hope you lined up your designated driver.
5. Visit the Indianapolis Museum of Art
One of the most fascinating places to see on this list is the Museum of Art. Not only is it filled with amazing exhibits but it just happens to be FREE! Located in a city park the museum is comprised of four pavilions plus a 100 acre outdoor art park. The outdoor sculpture park is comprised of art that has been integrated into wetlands, woodlands, lakes and meadows and is one of the best of its kind in the country.
The four pavilions that make up the museum include the Krannert Pavilion which is devoted to American and Asian art, the Hulam Pavilion, the Clowes Pavilion housing medieval and renaissance art and the Lily Pavilion which includes British and American furniture and silver. Watch a film under the stars at the amphitheatre or inside at the screening room. Take part in Yoga in one of the galleries, bring the kids to a special kid's event or take a daily tour and learn more about each part of the museum. However you choose to discover this very special place, make sure you set an entire day aside to discover it.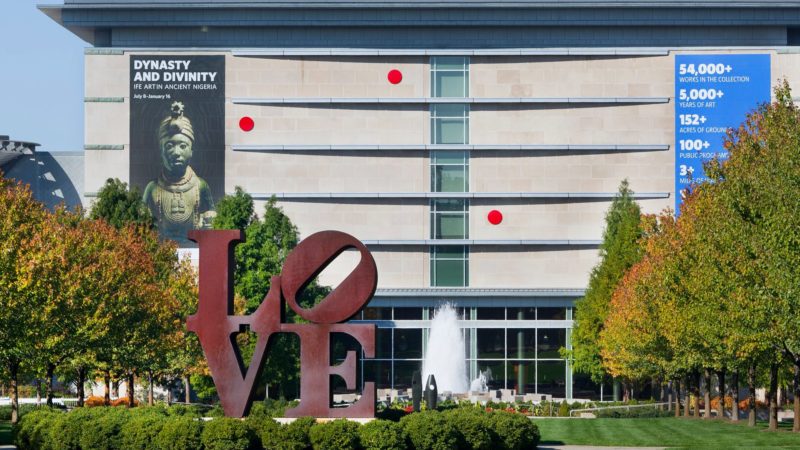 4. Visit the World's Largest Children's Museum
Whether you are taking your family, young at heart or just looking for a fun experience; you won't want to miss a visit to the world largest Children Museum located in the heart of the city. The museum houses over 120,000 artifacts, a library, a carousel, science labs and enough interactive exhibits to keep any age occupied and enthralled.
Curl up under the life-sized learning tree for some reading time, take in a puppet show on the real stage or visit the towering stuffed polar bear. Come face to face with life-sized dinosaurs and try your hand at digging for fossils or head to space in the full dome planetarium. There is no shortage of reasonable dining options at the Museum and the kids will love all the kid-friendly food available. Parents can indulge on local meats, handcrafted sandwiches and great coffee. Whether you have kids or not with you in the city, make sure you spend the day at The Children's Museum.
3. Central Canal
Head to the water and rent a paddle boat or kayak and paddle your way through the 3 mile Central Canal in downtown Indianapolis. Race along the water teeming with fountains and sculptures, striding to beat the gondola or travel at a more leisurely pace and take in the sights. If water sports aren't your forte you will still want to head here and take a walk or bike along the canal path.
Visit the USS Indianapolis Memorial, 9/11 Memorial and US Medal of Honor Memorial as you walk down the paths. Stop and have a bite to eat and do some people watching at one of the restaurants along the way. Take in the unique public art and have the best view of the city. Stand atop the St. Clair Bridge over the canal for perhaps the best photo opportunity of downtown Indianapolis. Visit this beautiful re-done canal that leads you right into the heart of our next destination on the list.
2. Explore White River State Park
This cultural urban state park is a combination of green space and cultural attractions and home to many of the top attractions in the city. If you don't feel like walking through the park rent a bike and pedal through it or hop on a segway for a more unique travel method. If you happen to be here during a free summer concert make sure to stick around and enjoy the premium outdoor concert venue or grab a seat at one of the many restaurants around the park and soak up the sun on the patio.
The top attractions in the park include the Indianapolis Zoo which boasts seemingly real habitats, a dolphin show and a variety of animals that are well cared for. The popular NCAA museum is also here and features many interactive exhibits that teach visitors more about the game. Catch an Indians game at Victory Field or educate yourself at the Eiteljorg Museum of American Indians and Western Art. Spend a day or two exploring all the different attractions and scenery this park truly offers.
1. Visit the District of Broad Ripple
Just twenty minutes north of downtown this cultural district was established in 1837. With a motto of "we're open if you are", this diverse neighborhood is made up of galleries, pubs, unique boutiques, sidewalk cafes and incredible restaurants. Set against a backdrop of graffiti murals, public art and scenic greenways; this neighborhood has the reputation of being socially, ethnically and culturally diverse.
Shop at the many one-of-a-kind stores; from the vinyl record shops to the big hat bookstores or catch a comedy show at Crackers. Grab a local brew at one of the live music venues boasting everything from jazz to country to rock and roll. Join a tour of the local art galleries; pick up a copy of the free Broad Ripple newspaper or sip a coffee at one of many independent sidewalk cafes and people watch the day away. This historical culture district is worth spending a day in while you are in Indianapolis.