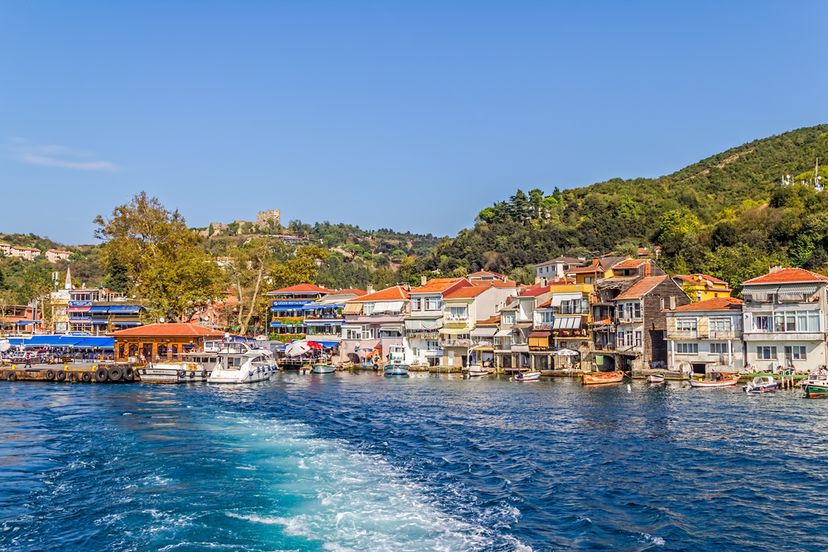 Istanbul is as much a destination brimming with ancient history as it is a city filled with contradictions. Set in the heart of the Old World, it's a city renowned for incredible scenic beauty and fascinating ancient monuments. It straddles two separate continents, bridging a gap between Asia and Europe with the Bosphorus Strait. As a crucial trading post, Istanbul has seen its fair share of strife, but it's also a place where cultures have come together, commerce has flourished, and enticing districts have developed, perfectly blending novel ideas with steadfast traditions.
10. Sultan Ahmed Mosque
Better known simply as "Blue Mosque" for its cerulean interior, Sultan Ahmed Mosque is Istanbul's most esteemed worshiping grounds. Circa 1603, Sultan Ahmet took up the monumental project which spanned more than a dozen years. The mosque's exterior is a wonder; the flowing curves of the façade connect with a torrent of domes and lithe turrets creating an extremely mesmerizing image. The interior's Iznik tiles lend the "Blue Mosque" name to the building, even though it is unofficial. The interior is incredibly ambitious, with almost 300 windows and a palatial, central prayer area. For full appreciation of the Blue Mosque's magnitude, start your tour through the Hippodrome of Constantinople and not the neighboring park. Ahmed's tomb is on the mosque's northern side overlooking famous Sultanahmet Park, a great place for a stroll after a look at the Blue Mosque's colossal courtyard, as substantial as the mosque itself.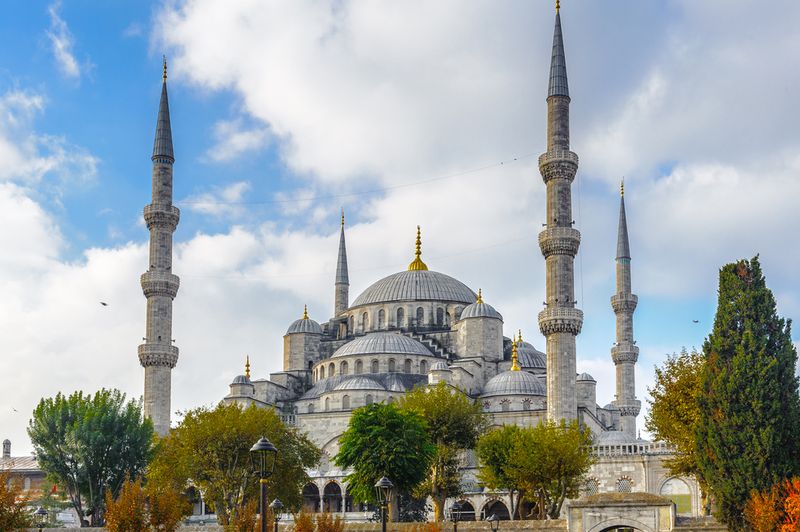 9. Istanbul Modern Museum
Highly rated and brimming with fascinating pieces, Istanbul Modern Museum is a seaside museum near Galata Bridge in Tophane district and housed in a former textile plant from the 19th century. Converted into a museum and dedicated to contemporary art, the idea for Istanbul Modern Museum was sparked by the inaugural International Istanbul Biennial (art exhibition) in 1987. Both temporary exhibitions and a permanent collection are featured, presenting fascinating modern art photography and paintings from Turkey illustrating the evolution of modern Turkish art from local and regional artists. Though the museum offers free guided tours, note they're only in English. The best bet for English speakers with a vested interest in the arts, is to pick up a free audio guide for exhibition details. Apart from collections, the museum features a vast library, cinema, design store, and al fresco restaurant with commanding views of Bosphorus Strait.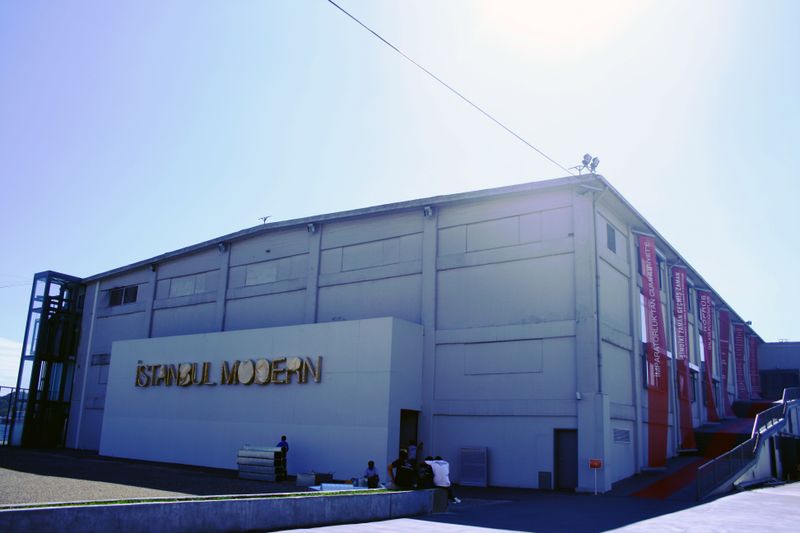 8. Visit a Hamam
Istanbul's hamams, or Turkish baths, stem from ancient bathing traditions.  A Turkish bath is simply a variation of ancient Roman baths, Russian banya, sauna, or steam baths. Different hamams across Istanbul offer various services, from a steam or sauna to massage, body scrubs and cleanses. The sole focus is relaxing, unwinding, and restoring balance. A traditional Turkish bath begins with steaming in a warm room to sweat out unsavory toxins and grime. Afterwards, depending on the type of hamam chosen, you'll follow up with either an even hotter steam or a cold wash. During the cold wash, a masseuse will scrub you down and give you a massage, often quite rigorous, and then you'll head off to a cool room to relax. Istanbul's most historic hamams, such as Çemberlitaş and Galatasaray, feature incredible architecture; a great reason to linger on after the services and admire the backdrop.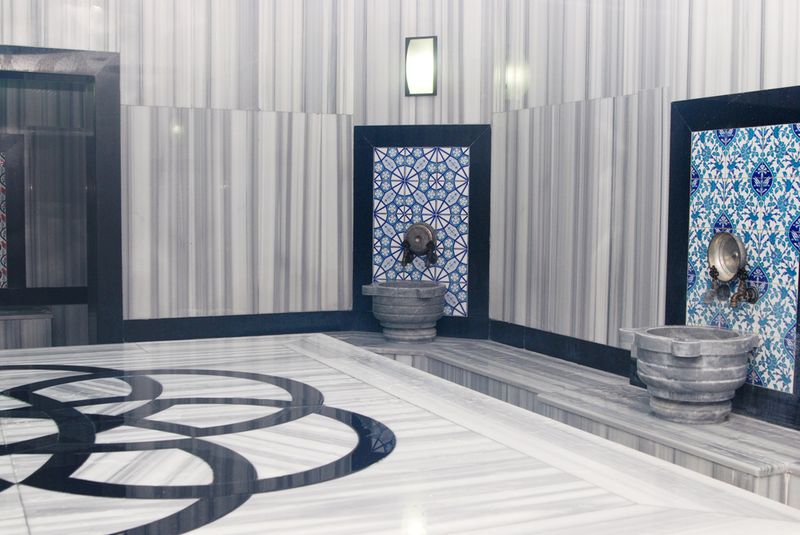 7. Basilica Cistern
The Turks call Basilica Cistern Yerebatan Sarayn, which translates to "Sunken Palace". The antiquated, underground water tank, part of a collection of cisterns from the Byzantine era, lies underneath Istanbul. Southwest of renowned Hagia Sophia Orthodox church and dropping down over 500 feet, the 6th century Basilica Cistern was constructed under the rule of Justinian the Great, whose primary aim was to restore the ancient Roman Empire. Through previously found historic writings, it's believed the subterranean well was once home to verdant gardens enveloped by a mezzanine and adjacent to Hagia Sophia. Once an artistic, commercial, and legal center bridging the third and fourth centuries, and rebuilt after a 5th century blaze, it was restored by early Romans. One of the most enduring characteristics of the cavernous attraction are the almost 350 towering columns and intricate carvings located within it, many which were reclaimed from collapsed temples.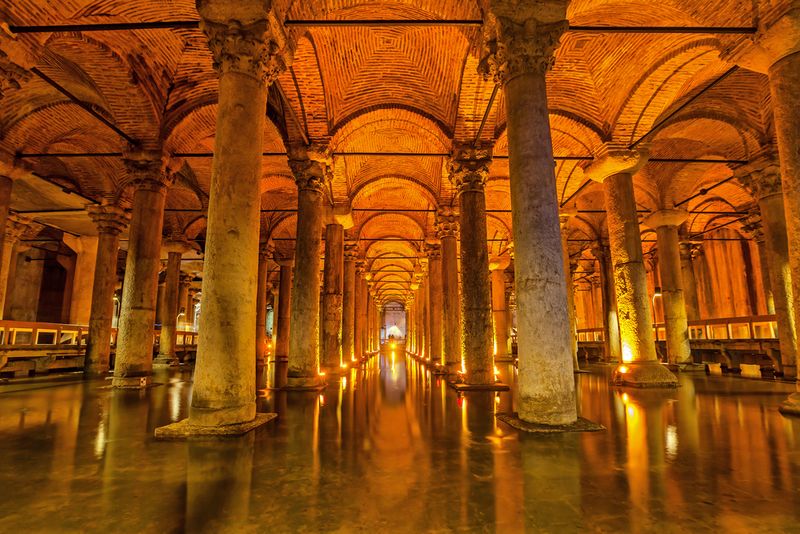 6. Topkapi Palace
Clashing with typical European castle design distinguished by gardens flanking a large edifice, Topkapi Palace is a connection of barracks, kitchens, halls, and pavilions. Between the 15th and 19th centuries, the palace was the Ottoman's central court, settled by a congregation of calculating eunuchs, lascivious sultans, stunning concubines, and eager attendants. Fascinating stories surround the palace, giving any top Turkish museum a run for its money. The interior is a feast for the eyes, making it almost too easy to imagine what part the bejeweled Treasury, sweeping Harem, and extravagant pavilions played in ancient life. The Court of Janissaries lies just beyond the Imperial Gate alongside Byzantine cathedral Aya Irini. Take plenty of time exploring the Second Court which features beautiful gardens, sprawling palace kitchens, and the Imperial Council Chamber. Don't miss the Harem, the unofficial den of inequity and playground of the sultan and his closest allies.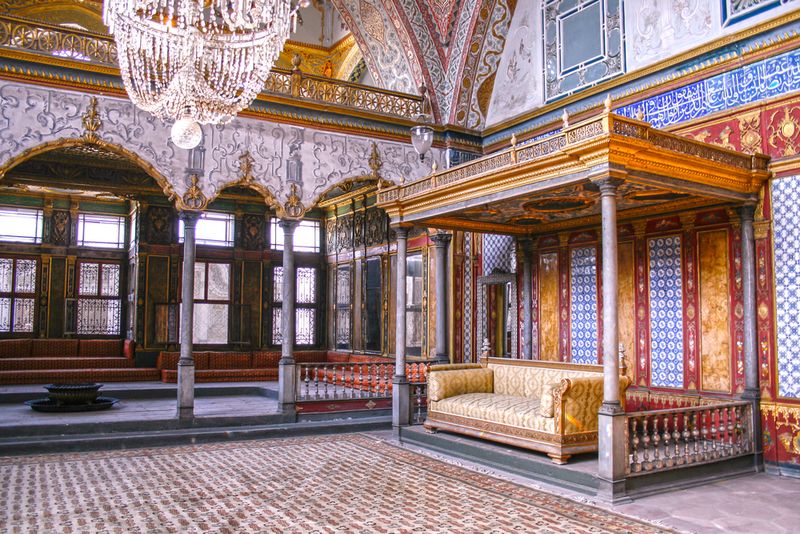 5. Ortakoy
The waterfront neighborhood of Ortakoy is little brother to popular entertainment area Taksim Square. Discerning travelers prefer the interesting and lively neighborhood over the almost-anything-goes attitude throughout Taksim Square by night. Ortakoy is artsy, trendy, and contemporary despite several historic attractions. There are plenty of hip bistros and cafes to grab a bite or coffee, fashionable boutiques where Istanbul's trendsetters shop, and a fantastic Sunday market. Whether you want to shop, head up a culinary adventure, stroll along the waterfront, or revel in the nightlife, Ortakoy is the place for any or all of it. It's a great stop for a few hours or a day-long excursion. Once nightfall arrives, Ortakoy comes completely alive with packed restaurants and busy bars but don't expect to start up early. It's customary to sit down to dinner after 9 pm and linger until almost midnight, which is when clubs and bars come alive.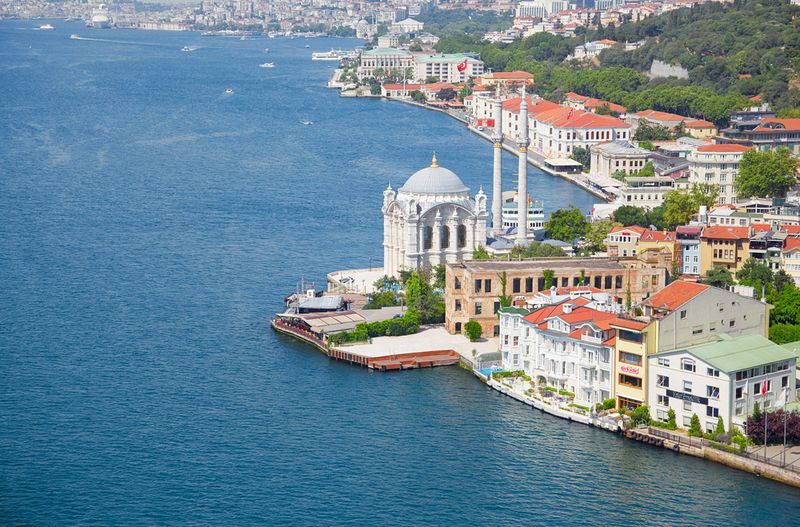 4. Aya Sofya
The slew of architectural wonders throughout Istanbul is undeniably impressive. They will suck you in and spit you out as a keen, historical buff even if you didn't start off as one. One of the most historically important, distinctly innovative, and completely beautiful is Aya Sofya basilica (Hagia Sofya). Upon first look, you might wonder why designers receive much credit, or any at all; the exterior is unpromising and certainly incomparable to many other ancient buildings in the city. Yet enter this historic monument and its architectural significance instantly becomes evident. There are really no words, just feelings, to describe the beauty, so enjoy being completely mesmerized. Visualize Byzantines rejoicing in traditional rites and rituals, zealots thundering through central doors, crowds of Muslims venerating Allah, and finally, decisively secular first President of Turkey, Mustafa Ataturk, parading inside in 1935 and declaring Aya Sofya a museum for the people.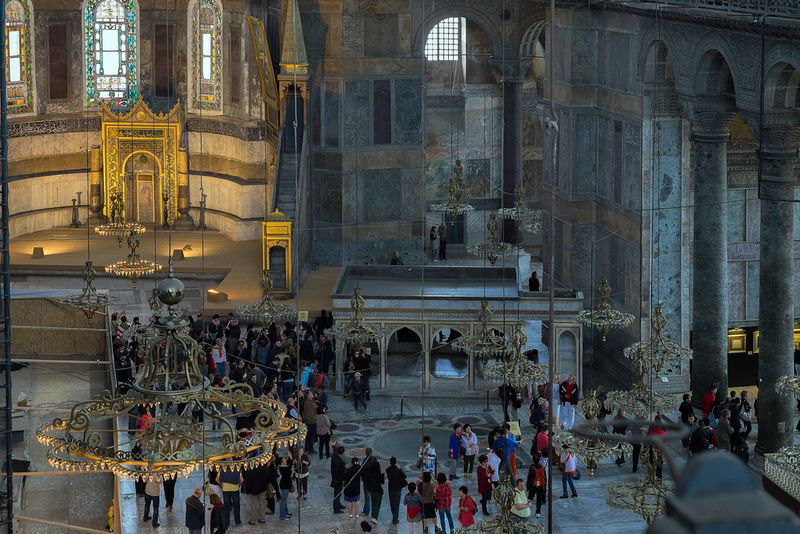 3. Delve Into the Golden Horn
The Golden Horn, a tributary of the Bosphorus, meanders between Istanbul's old town and the newer district of Beyoglu. Though it doesn't really look much like a horn, and it isn't even called "golden" by the Turks (the local name is "Halic" in Arabic meaning "Istanbul's Bay"), the river and surroundings played a central role as the heart of the commercial center and main harbor of Constantinople and Byzantium for almost 2000 years. Hundreds of markets flank the river banks, creating a fascinating spectacle while popular river cruises offer a look at the city from a different angle than most see. Take the historical waterway for sublime views of the famous Galata Bridge and test out some of Istanbul's top fish restaurants. Enjoy a walking tour of the river banks for authentic Istanbul at its best and where lush, green spaces and parks dot the way.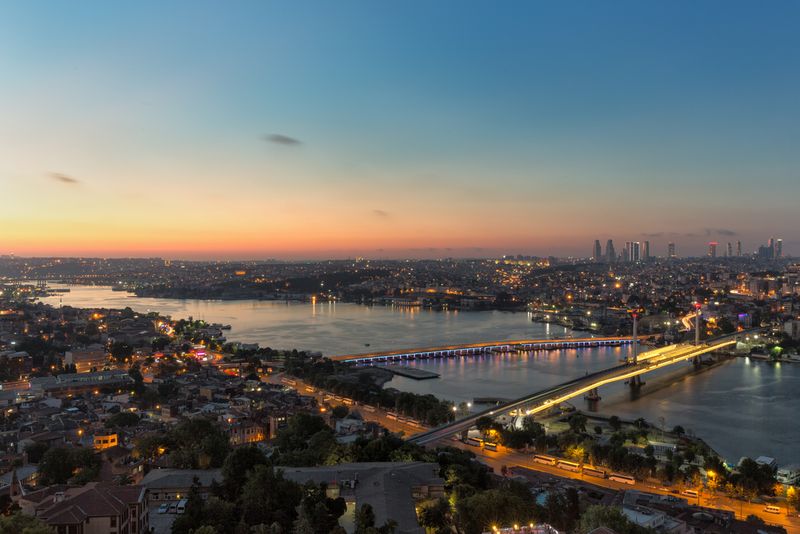 2. Escape the Crowds at the Asian Shore
A visit to Istanbul's Asian Shore (via a short ferry ride across the Bosphoros Strait) is an essential experience and ideal escape from the sometimes-frenzied tourist hubs. Discover the mosques of Üskü­dar, an ancient settlement dating back to the 7th century. The philanthropists of the Ottoman Empire invested heavily here, building beautiful structures like Iskele Mosque. The Sultans once summered at Beylerbeyi Palace, a French neo-baroque building on the north side of Bosphorus Bridge. Food lovers shouldn't miss Kadıköy Market, a relaxed outdoor market with stalls tucked neatly into narrow streets vending coffee and tea, Turkish desserts, dried fruits, spices, and more. Amble past market stalls to discover a slew of bars, cafes, and excellent restaurants. Wander the bohemian neighborhood of Moda to come upon cool little record stores, bookstores, cafes, ateliers, and theaters and then stroll the waterfront promenade beginning at Fenerbahce.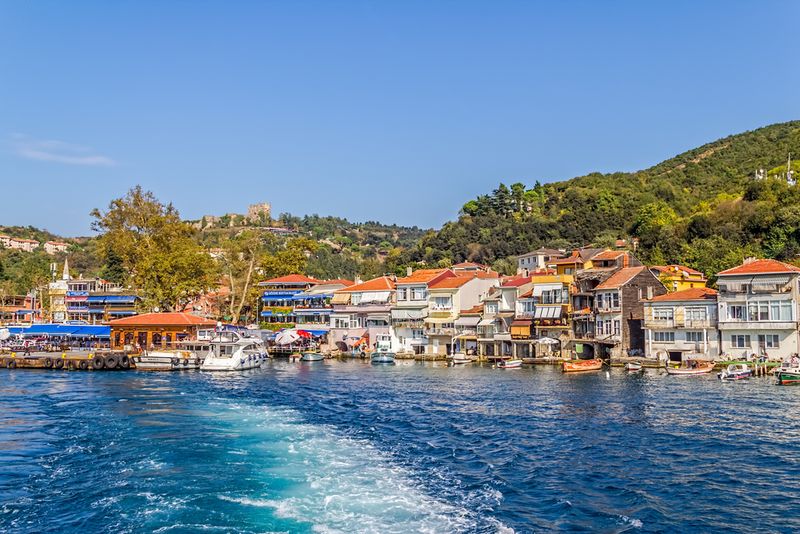 1. Istanbul's Markets
To say Istanbul's markets are not to be missed is a major understatement. Markets all around the city present much more than local food and wares; they lead directly into Turkey's rich cultural heritage, offering a look at local life and age-old traditions. Sample incredible ethnic food, spy artisans creating treasures on site, and delve into the wonderful world of bartering. Most impressive is Grand Bazaar, one of the largest and most venerable markets in the world with over 4,000 dynamic stalls and shops. There's some pretty intense haggling within the bazaar's mains streets. If it's your first time visiting, start off on the quieter, side avenues until you get your bargaining hat on securely. Textiles, leather, antiques, spices, hookahs, jewelry, clothing, and much more is at hand. Additional, outstanding markets include the nearby Spice Bazaar, Fatih Çarşamba, the culinary carnival of Inebolu, and beloved, historic book market Sahaflar.