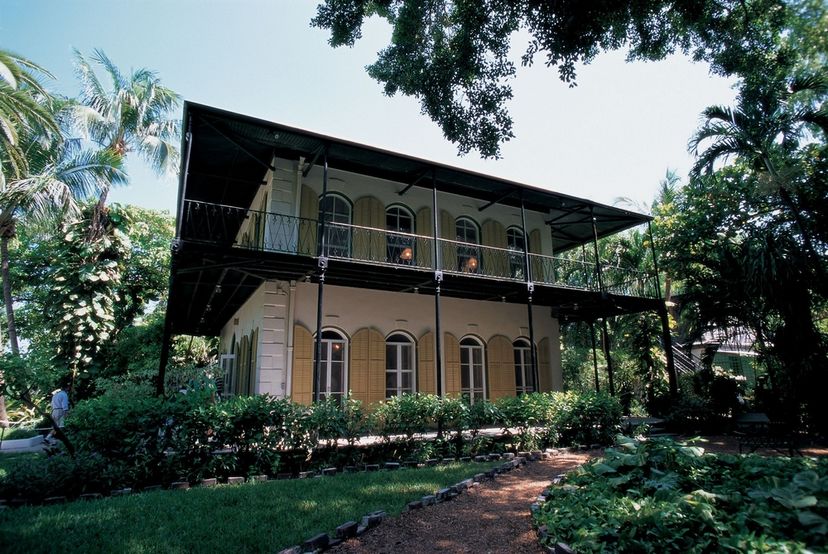 Key West is the southernmost point in the United States; an Island that's full of life, entertainment, water sports and rich in history. Stroll through the house of famous writer Ernest Hemingway or down the lively Duval Street where shopping, nightlife and dining are plentiful. Enjoy the beautiful year round sunshine and warm weather and explore the coastline where the Gulf of Mexico and Atlantic Ocean meet. Rent a bicycle, walk or hop aboard a trolley tour to discover both Old and New Town. With beautiful mangrove forests, fresh local seafood and nightly sunset celebrations; Key West is the perfect destination to explore. Read on to discover our top ten things to see and do on this beautiful island.
1. Hop Aboard the Old Town Trolley Tour
We suggest hopping onto the old town trolley tour as one of the first things you do when you arrive in Key West. Offering a full 90-minute narrated tour this trolley is a hop-on hop-off experience with twelve stops and over 100 points of interest. Do the entire loop once if not for the amount of knowledge you will receive but also for the sheer comedy that will ensue from the entertaining trolley drivers. Once you have familiarized yourself with the attractions and shops you want to stop at, hop-off at any one of the twelve stops. The trolley returns every thirty minutes to each stop and you can hop back on and continue your journey. Not just a convenient way to get around but a true island experience with the right amount of humor and information. Book online ahead of time and you'll save a few dollars.
2.  Stroll Duval Street
Take a stroll along the vibrant electric street known as Duval Street, located in the heart of Key West.  Whether you are looking for shopping, dining or nightlife this street has you covered. Window shop unique boutiques and galleries with storefronts such as "The Hammock Store". Stop in for dinner at the famous Hog's Breath Saloon and try the cheeseburger they are famously known for. Stay beyond dusk to watch Duval Street turn into an electric carnival atmosphere where the fun doesn't end until the sun comes up. Whether you are looking for a down home country bar, an electric dance club or a relaxing acoustic set; Duval Street is where you will find all of them. Come to shop and people watch in the day and find yourself immersed in the melting pot of this vibrant area.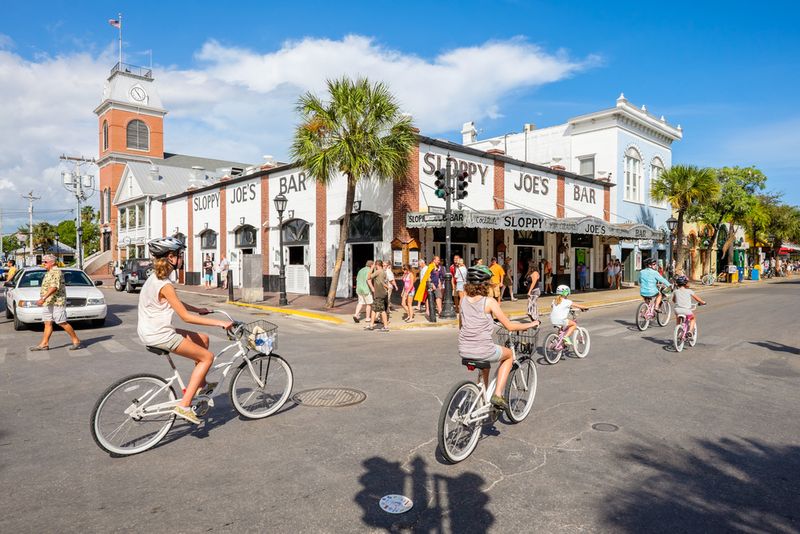 3. Visit the Six-toed Cats at Hemingway's House
A visit to Key West wouldn't be complete without a trip to the famous Hemingway House and Museum. This U.S National Historic Landmark is where Ernest Hemingway wrote some of his best works from 1931-1939. Today it is home to over 50 resident cats; many of them with six toes. History has it that Hemingway owned a six toed cat (Snow White) and many of the cats that live here today are direct descendants of that cat. Step back in history and tour the house and grounds with the option of a guided tour or self-guided tour. Discover what legends exist about Hemingway and his family, catch the gardens in full bloom and appreciate the architecture and design that went into the house well over a century ago. And be sure to snap a photo of the legendary six-toed cats.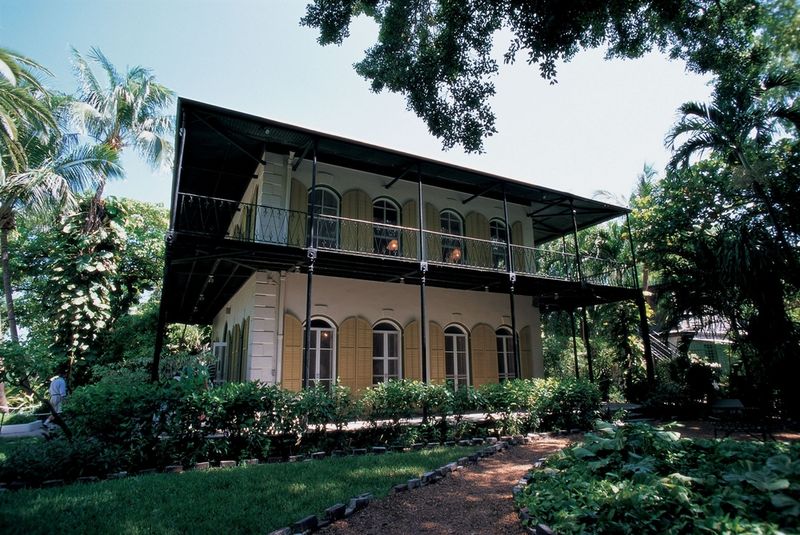 4. Eaton Street Seafood Market
You haven't eaten a true lobster roll until you've tried the ones from Eaton Street Seafood Market. Located in the heart of historic Old Town Key West; this market offers fresh seafood caught by local fisherman. Don't dismiss this market based on its small size or location; the seafood here is to die for. Head over to the market to pick up your fresh seafood to go as long as you have a grill, or take the freshly prepared seafood outside and prepare to be amazed. Eaton Street Market was opened by owners who wanted to support the local fisherman. Take the time to ask about why this market started, how they are helping to support local and any question you may have about seafood, sauce or the Island itself. Friendly service paired with delicious local seafood makes this a must visit dining destination in Key West.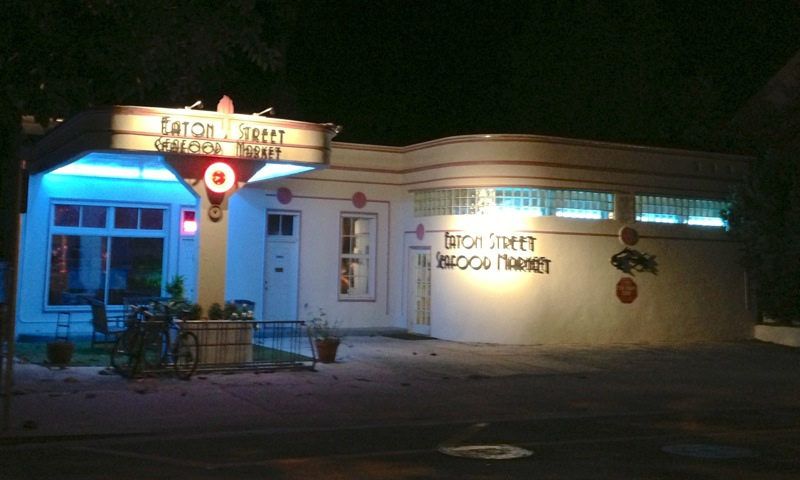 5. Spend the Day at Ft. Zachary Taylor State Park
If you are looking to relax in the sun, swim in the clear ocean water and learn a little history; Ft. Zachary State Park is where you are headed. Consisting of a beach which includes chair rentals, a cafe, trails and a historic Civil War Fort; your whole day is easily spent exploring the park. Lie in the sun on the beach or take a dip into the water where the Gulf of Mexico meets the Atlantic Ocean and creates a stunning blue color. Explore the Civil War Fort on a self-guided walk or with a free guided tour that happens every day at noon. Discover cannons built right into the walls and piles of cannonballs throughout the fort. Watch the unobstructed view of the sun as it turns into a glowing orange and red ball and slowly sinks away at sundown. We do recommend taking water shoes as the sand and shoreline tend to have some sharp rocks and shells.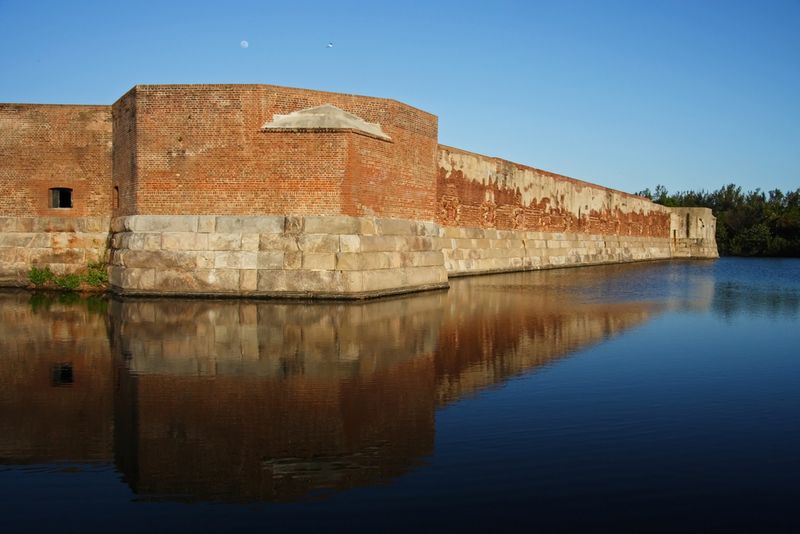 6.  Kayak or Paddle Board Through the Mangrove Forests
If there is one thing you must do while in Key West, it's a visit through the mangrove forests. Whether you choose to kayak, canoe or paddleboard through them; you will not be disappointed. Discover wildlife such as nurse sharks, stingrays, jellyfish and so much more. Head into the secluded streams and listen as your tour guide explains the ecosystem and different flora and fauna that exist. We suggest booking with a reputable tour guide as these guides are incredibly knowledgeable on the area. If you are looking to stand up paddle board the mangroves check out Nomadic SUP Key West; the best SUP company on the Island. For those interested in kayaking, check out Key West Eco Tours Inc where you can choose to kayak, catamaran, snorkel or try all three.  Anyway you choose to explore the wildlife, ecosystem and scenery it will amaze you.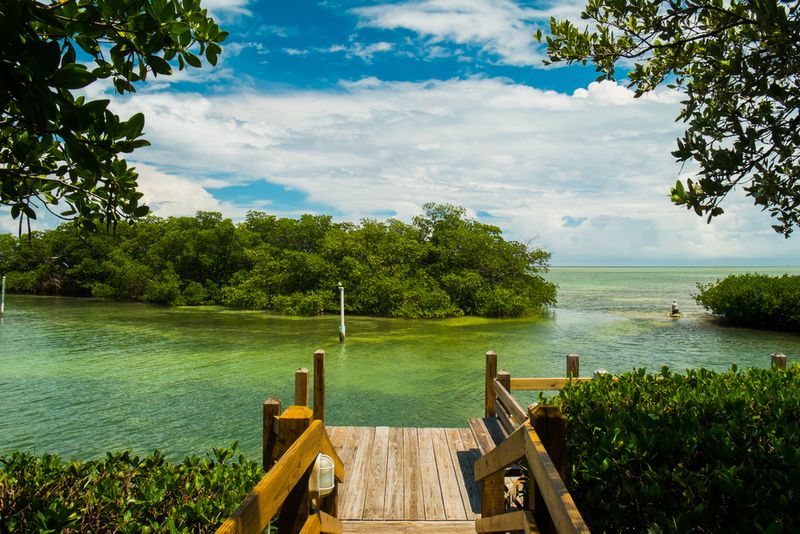 7. Visit Fort Jefferson and the Dry Tortugas
Choose to venture out to the Dry Tortugas and Fort Jefferson one of two ways; either by seaplane or high-speed catamaran ferry. Located almost 70 miles west of Key West are seven remote islands that are nestled amongst coral reefs and white sandy beaches. The magnificent Fort Jefferson stands tall as the largest masonry structure in America and is housed on Garden Key in the Dry Tortugas. Take a tour of the history rich fort, snorkel in the crystal clear water or take a moat tour. For the more adventurous traveler choose to spend a couple days camping in the Dry Tortugas National Park. Be prepared to bring all your own camping gear, food and water.  The payoff; awe-inspiring views of the stars, beautiful sunsets and a chance to escape reality for just a couple days.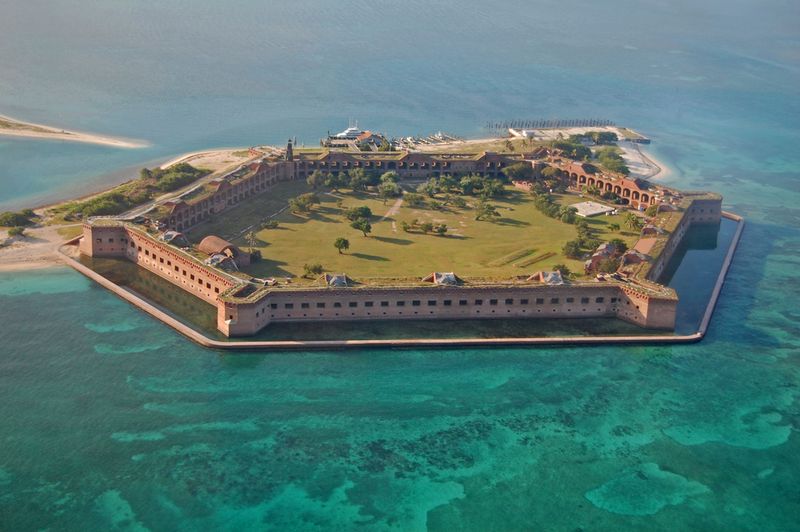 8. Key West City Cemetery
From the tombstone of the little person that demanded he be buried in a full size coffin to the headstone that reads "I told you I was sick"; Key West City Cemetery isn't your typical cemetery. Pick up a pamphlet on your way in that includes a map to some of the more interesting headstones; as well as some of the history of the important figures buried here. See Florida's first millionaire's tombstone, one shaped as a ship mast and many with unique sayings on them. Graves date back to the 1800's and although some are illegible and cracked they are truly a historical wonder. An excellent place to take some photo's as huge lizards roam the grounds and can often be found sunning themselves on the graves. Admission is free and the cemetery is open every day.  Stop by for one of the more unique experiences in Key West.
9. Mallory Square Sunset Celebration
The nightly sunset celebration in Mallory Square draws visitors from all over the world. From jugglers to clowns to magicians the entertainment is great for both kids and adults. Visit a psychic and get your palm read and listen to some local musicians. Taste the local food of Key West from numerous vendors and don't forget to try the conch fritters and key lime pie.  Bask in the glow of radiant hues of pink and red as the sun descends on the Gulf of Mexico. Make sure to arrive well before sunset to truly indulge in the local flavors, artists and performers.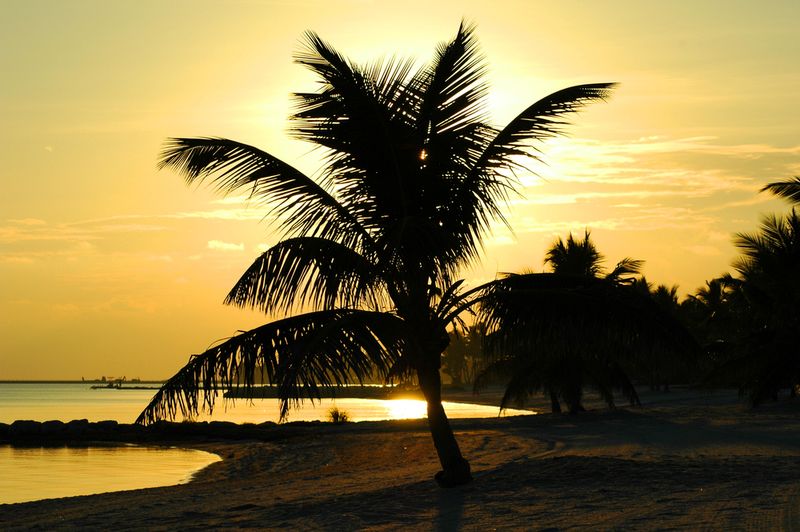 10. Attend a Drag Show
Before ending your visit to Key West, things just wouldn't be complete without seeing a drag show. Numerous bars offer up an array of nightly shows but insiders have given us the three best to visit. 801 Bourbon Bar is home to the legendary Margo; supposedly the oldest drag queen in Key West. Or head to La Te Da where the female impersonators will have you howling with laughter. Aqua tends to have the biggest and most popular shows that go almost every night of the week. Whether you are looking for some laughs, great entertainment or something to start the night off right; seeing a Key West drag show is the perfect way to wrap up your time on the Island.