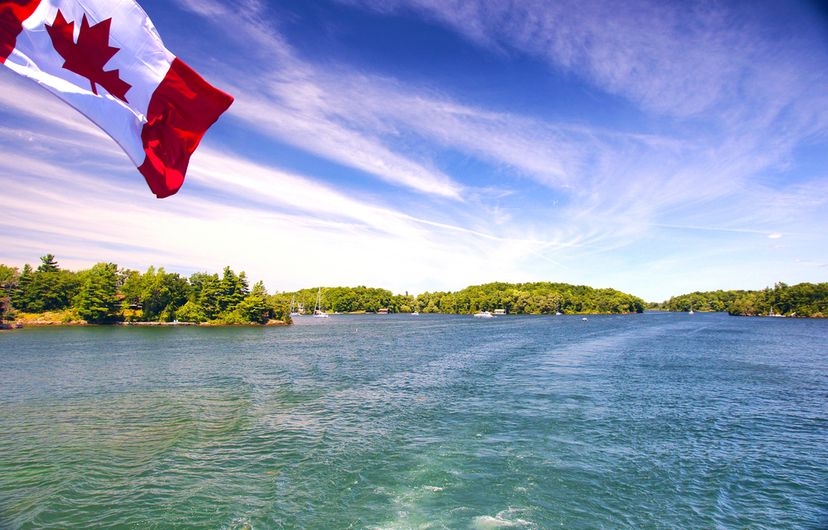 Scenically snuggled on the shores of Lake Ontario, Kingston, ON is nearly equidistant to both Montreal and Toronto, and an easy drive from upstate New York, making it an ideal day trip spot. Kingston was the original capital of Canada, in part because of its location at the juncture of both Lake Ontario and the St. Lawrence River and its importance in the trade economy. While the city's tenure as the nation's capital was short-lived (1841-1843) Kingston boasts a rich history, which means numerous attractions and points of interest for tourists.
10.  Kingston Trolley Tours
A great first activity after your arrival in Kingston is a tour aboard their Trolley Tour. This guided tour on an iconic streetcar (which is actually an open air bus) drives you around to all of the notable tourist attractions. It offers hop-on, hop-off privileges, and can act as your chauffeur between attractions. You can also use this tour around town to get your bearings and to help you decide which attractions you are interested in exploring further.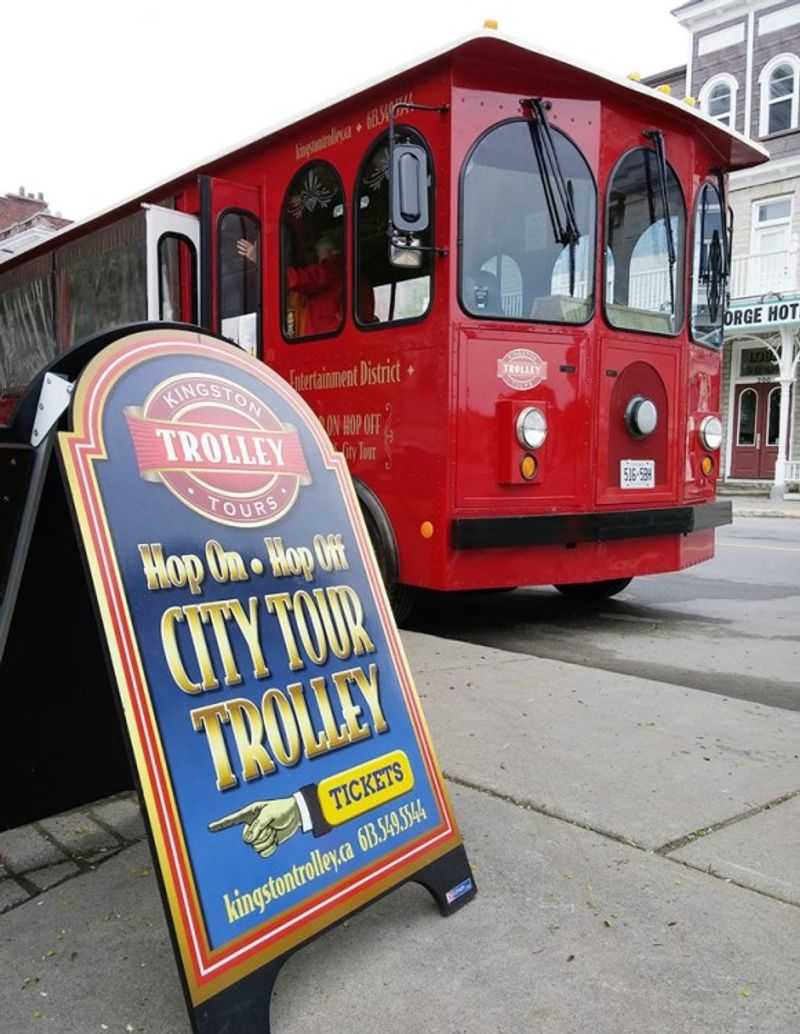 9. Bellevue House
No visit to Kingston would be complete without a visit to Bellevue House, Sir John A MacDonald's home while he served as the first Prime Minister of Canada. Visitors can expect to step back in time and visit with employees in period costumes who can describe life in the 1840's. There is a visitor center with films about the life of Sir John A., as well as numerous exhibits in the house itself, with period furnishings and decor. The home includes vast gardens (including an impressive vegetable garden that looks very much like it would have back in the 1840's).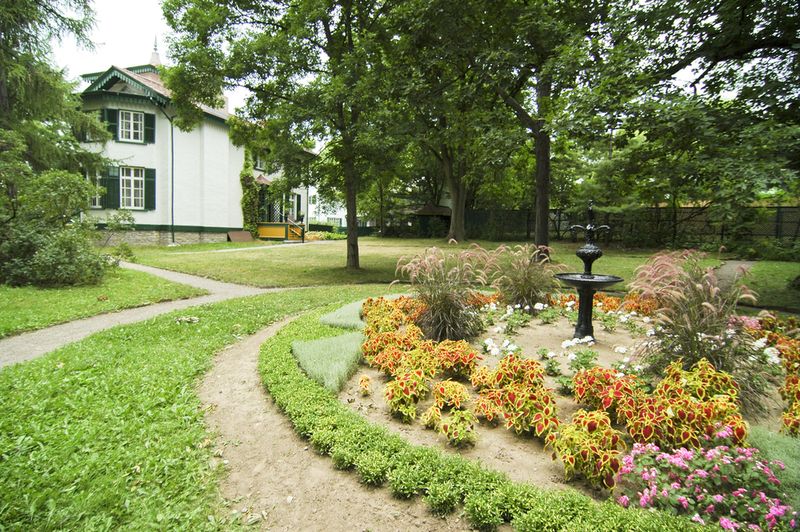 8. The Prisons
Kingston (and surrounding areas) is infamously the site of several prisons, ranging from maximum to minimum security. Recently closed, and formerly home to some of Canada's most notorious criminals is Kingston Penitentiary, also known as KP. Although many of Kingston's prisons have closed in recent years (including maximum security Kingston Penitentiary, which was home to some of Canada's most notorious criminals), the Canadian Penitentiary Museum remains. Visitors can see what it's like to be in a jail cell. Exhibits chronicle life in the prisons over the last century and a half.  Notably, Charles Dickens visited KP in 1842 and wrote about it. There is also interesting information on inmate uprising and rioting.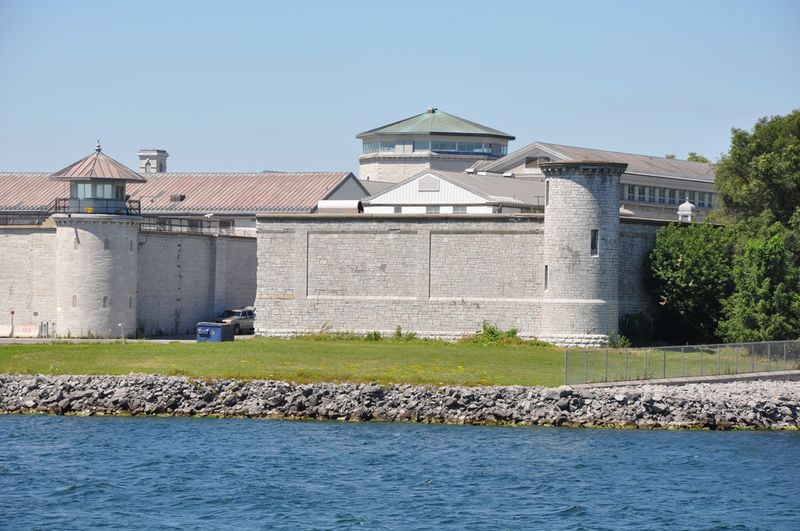 7. Marine Museum of the Great Lakes
This small museum is jam-packed with facts and displays that honor Kingston's role in the maritime economy. They recently opened an eco-gallery which explores environmental preservation in the Great Lakes. Of particular interest is the Alexander Henry, a former Canadian Coast Guard icebreaker. Visitors are welcome to board and view an authentic Coast Guard ship.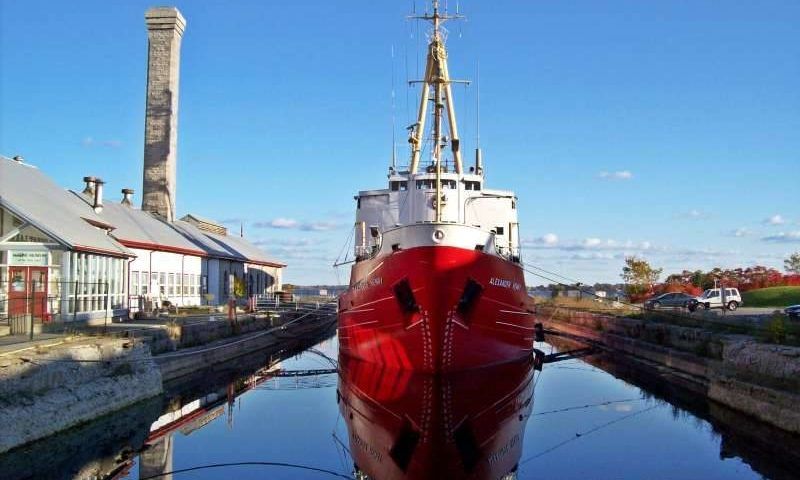 6. Limestone Lunch
Kingston is known as the Limestone City, because several of its historical buildings are constructed with limestone. This offers a pleasing architectural visual, but also offers some really cool outdoor dining experiences. Take a break for lunch at one of Kingston's well known patios that are encased with limestone walls and cool ambience. Some notables include : Chez Piggy (one of Kingston's oldest restaurants, operating since 1979), Woodenheads Gourmet Pizza or the Toucan Irish Pub.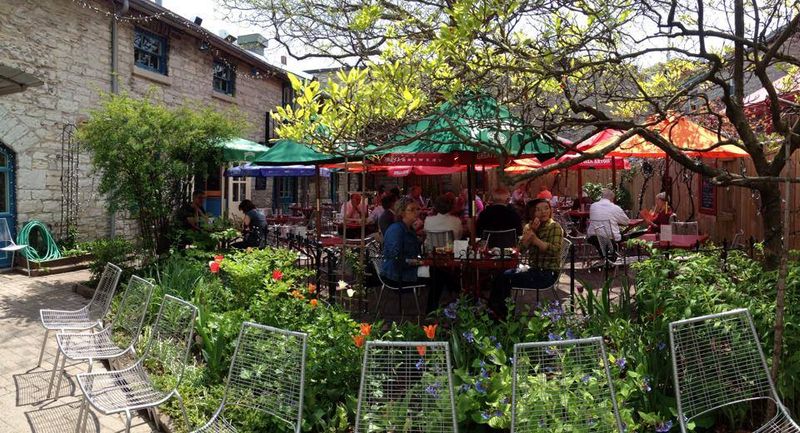 5. Confederation Basin
After lunch, wander around Confederation Basin in front of Kingston's City Hall. In the summertime there are numerous boats docked to look at and there is often live music playing in the park. It's a great, central spot to hang out and people watch as well.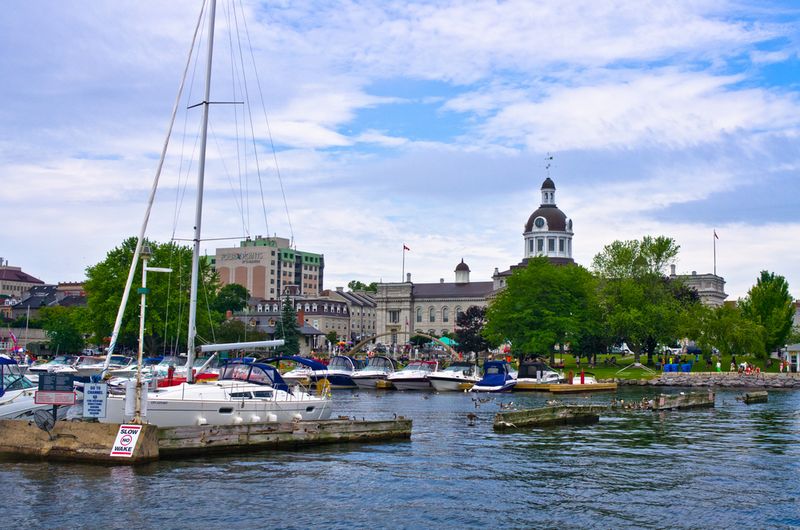 4. Kingston 1000 Island Tours
Departing from a dock next to Confederation Basin is Kingston summertime staple, 1000 Island Boat Tours. Guided tours depart frequently and offer cruises of varying lengths. 90-minute tours are offered, which will give you a good snapshot of Kingston's shoreline. Longer cruises that include entertainment are offered aboard an authentic Riverboat with a paddlewheel. These cruises last 3 hours and go deeper into the 1000 Islands. There are also sunset dinner cruises offered in the evening.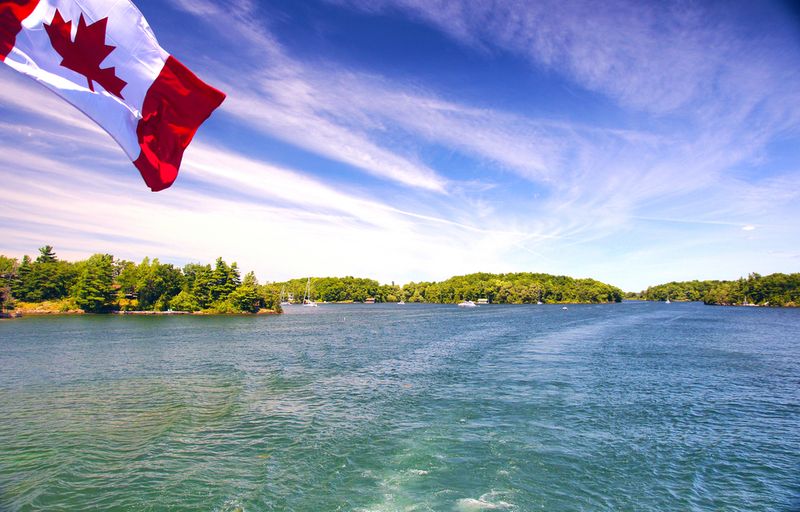 3. Fort Henry
The original Fort Henry was built to protect Point Henry against an anticipated attack from the Americans during the war of 1812. The fort that stands on Point Henry today was restored between 1832 and 1837. There is a 10,000 square foot discovery center that offers interactive exhibits and a 200 seat theater. One hour guided tours depart frequently or guests are welcome to wander through self-guided tours.  Some highlights include the Advanced Battery, which was the first line of defense against potential enemy attack, the Dry Ditch, which protects the fort with a ditch that runs 40 feet wide and 30 feet deep, artillery displays and Officer's quarters. Fort Henry is active in the evenings as well, with Sunset Ceremonies (weekly, Wednesday nights) which include Fort Henry Guard Drums and Drill Squad. Ghost tours are also very popular at this historic site.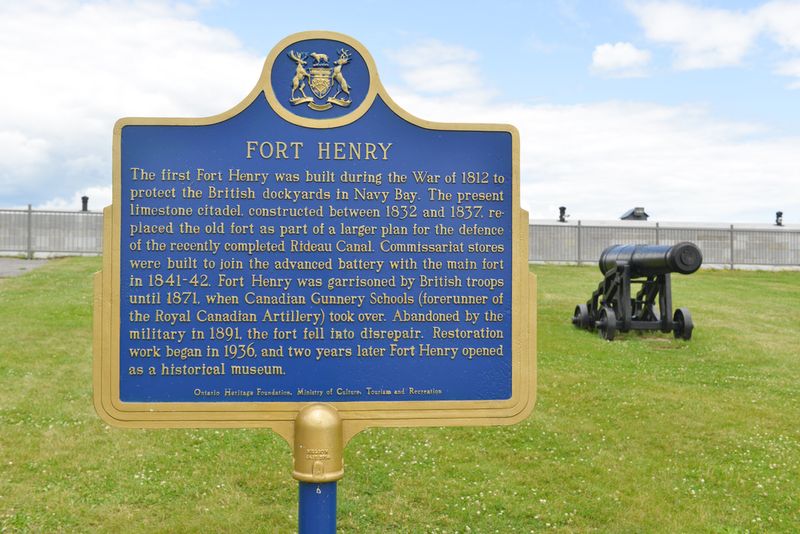 2. Wolfe Island
Just off the shore of Kingston, lies Wolfe Island, which is a quick ferry ride away. Wolfe Island offers lots of quiet picnic areas for a relaxing afternoon. Little known fact for those interested in green energy: Wolfe Island is home to the second largest wind farm in all of Canada.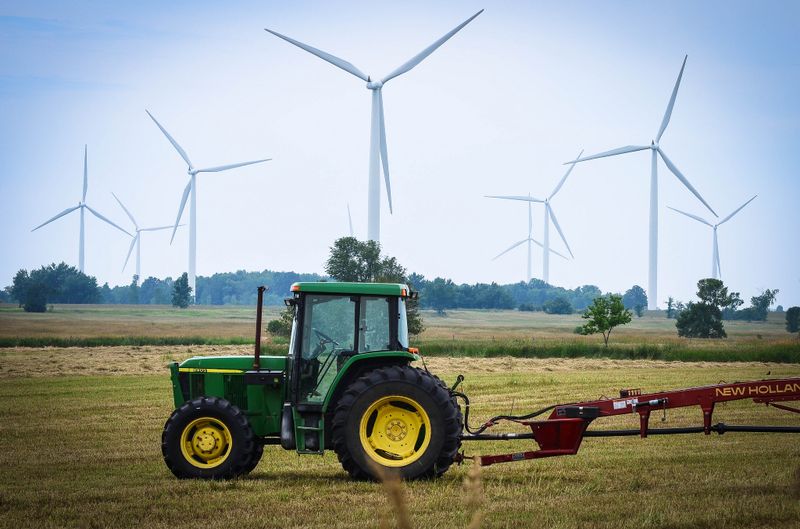 1. Portsmouth Olympic Harbour
Kingston was home to the sailing events during Montreal's 1976 Summer Olympics. Swing by Portsmouth Olympic Harbour to see where the Olympic flame was lit during those games. This marina still hosts CORK every year (Canadian Olympic Training Regattas), so boating enthusiasts will have lots to watch.