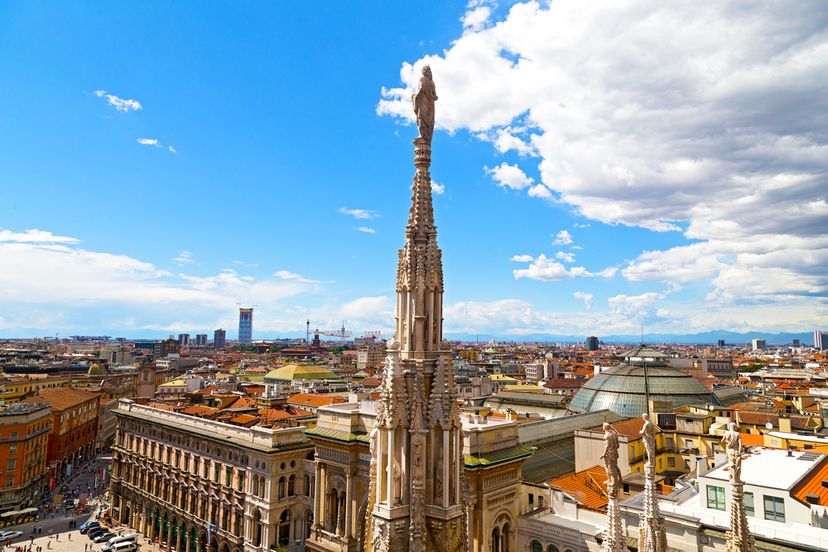 Located in northern Italy, Milan is the second highest populated city in the country and the capital of the Lombardy region. With ancient roots, the city has long been considered the Italian financial, commercial and industrial hub, now hosting the country's main stock exchange and several major corporate and banking headquarters. In contemporary history, Milan has also been seen as one of the world's foremost fashion and design centers, annually holding the world renowned Milan Fashion Week, among other international events. For travellers, the city's long history has provided a treasure trove of stunning buildings, important cultural and historical institutions and world-class shopping and dining. With a mix of traditional tourist attractions and ideas for individual exploration, read on to see EscapeHere's top 10 things to see and do during your stay in this beautiful city.
10. Grab a Glass of Wine
Milan is in Italy's Lombardy region, a place that has been long known for producing some of the finest wines in the world, most notably red Valtellina and sparkling Franciacorta. Visiting Milan and not grabbing a glass is like trudging through Paris' Louvre Museum and skipping the Mona Lisa—it just doesn't make sense (unless of course, you don't drink). But, for all of you winos out there, the opportunity  to drink an unforgettable wine on its home turf are endless, with a vast selection of wine bars, walking wine tours, local tastings and day-long vineyard excursions, Milan has something for every taste.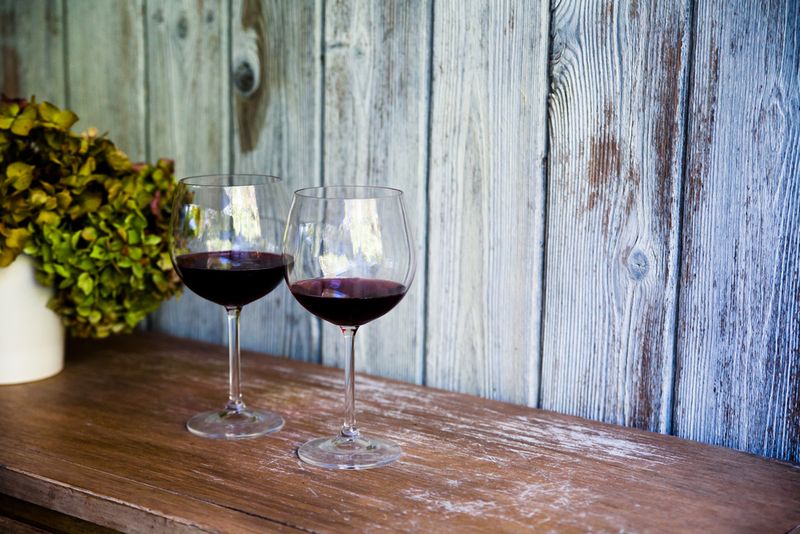 9. Explore the Navigli Canals
Though nothing compared to the beauty of the canals in Venice, these two Milanese waterways have their own claim to fame—one of them was designed by the great Italian, Leonardo Da Vinci. The quiet, laid back atmosphere surrounding the canals provides a welcome break from the bustle of the city center, and in recent years the area has grown into quite an artsy community, with a number of unique stores, galleries and restaurants that are worth checking out. The neighborhood also hosts an awesome antiques market on the last Sunday of every month, as well as being home to the largest growing nightlife scene in the city.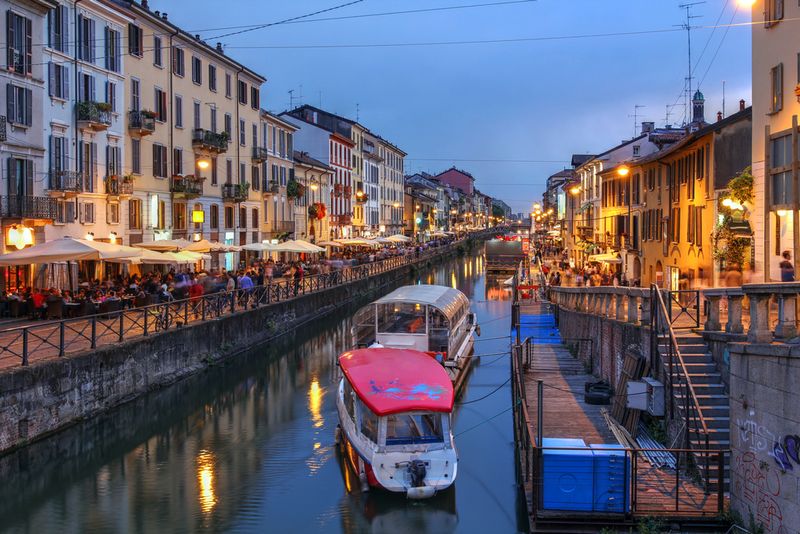 8. Wander, Shop and People Watch at 10 Corso Como
This artistic emporium, which showcases and sells everything from art to fashion to literature, was established in 1990 by former Vogue Italia editor Carla Sozzani. The complex, originally established as an art gallery and bookstore, has grown to include several fashion and art shops, as well as a restaurant, garden café, rooftop terrace and three room hotel. This unique and whimsical place (just check out the website!) is a magnet for all things (and people) relating to art, fashion and lifestyle, as well as being the original inspiration for the now commonly accepted idea of the "concept store". Though prices tend to run a little high for the average tourist, an afternoon spent here exposes visitors to the inherently cool crowd that frequents the space as well as confirms all preconceived notions of Milan's advanced fashion and design scene.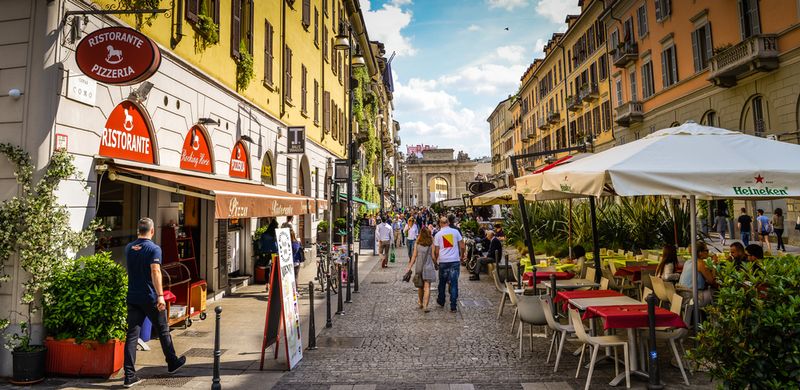 7. Visit Castello Sforzesco
Touring a European city would not be complete without a visit to a castle, and Milan's Castello Sforzesco does not disappoint. Built in the 15th century by Milanese Duke Francesco Sforza, the castle had a long (and mostly depressing) history before becoming a cultural emblem of the city in the late 19th century. Today, visitors can't help but admire the Renaissance architecture of the structure, which features a number of towers, battlements and courtyards, as well as the Sforza rooms which now house several civic museums and art galleries. The castle is also home to Michelangelo's last and unfinished work, the Rondanini Pieta, as well to notable work by Andrea Mantega and Bartolomeo Suardi.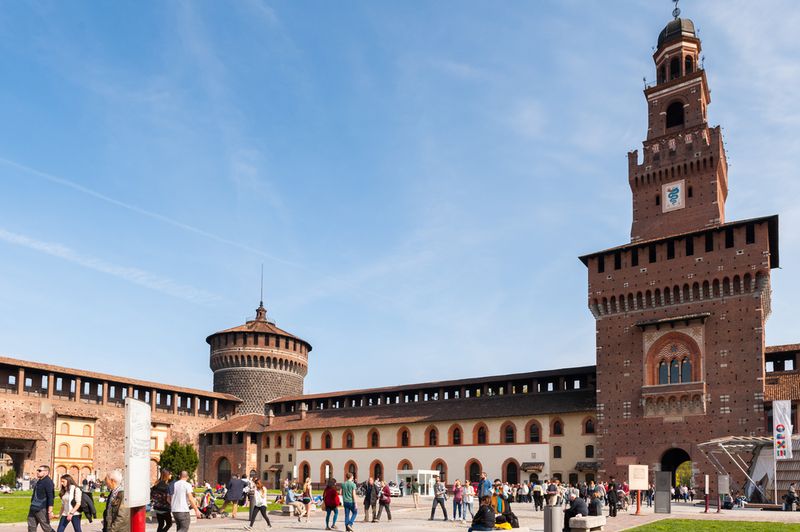 6. Take a Stroll on Via Solferino
A 20 minute stroll from the city's picturesque Sempione Park, the street between Via della Moscova and Via Pontaccio is a good place check out, particularly if you're hungry. While boasting a number of stylish stores, the street in this Brera neighbourhood is becoming increasingly known for its vast selection of good eats, offering everything from wine bars, bistros and pizzerias to full-fledged restaurants and gourmet pasticceria. Especially worth checking out is Dry, which serves up some of the city's best pizza and cocktails, and Picasso, which offers traditional Italian food with contemporary twists.
5. Watch a Match at San Siro Stadium
Milan's San Siro Stadium is home base for both FC Internazionale and AC Milan, two of Italy's most well-known football clubs, as well as some of the most audacious fans of the sport in the world. If you are lucky enough to be in the city on a match day, grab a ticket and experience the electrifying passion of Milanese soccer fans that radiates through the 80,000 seat stadium. Alternatively, if there is no match to be seen, take a tour of the property and each teams' locker rooms to get some insight into their contrasting ideologies, as well as to get a sense of what it is about them that inspires such complete adoration from fans.
4. Catch a Show at Teatro alla Scala
Italy may be well known for its pasta, sports cars and Renaissance painters, but, as theater aficionados will tell you, there are also few things in the world comparable to the experience of watching Italian opera. Seeing one of these classics at Milan's Teatro alla Scala, or La Scala, as it is known colloquially, is no exception. The theater opened in 1778, premiering with Antonio Salieri's Europa Reconosciuta, and is now regarded as one of the best opera houses in the world. For those unable to get all schmoozed up and attend a performance (cheapest tickets are in the realm of 65 euros), the theater is still worth a visit to admire the austere façade's contrast to the gilded and velvet interiors, and to walk the same steps as operatic greats of the past 200 years. Also worth checking out is the theater museum and library, which displays costumers and materials pertinent to the house itself and Italian opera and musical theatre in general.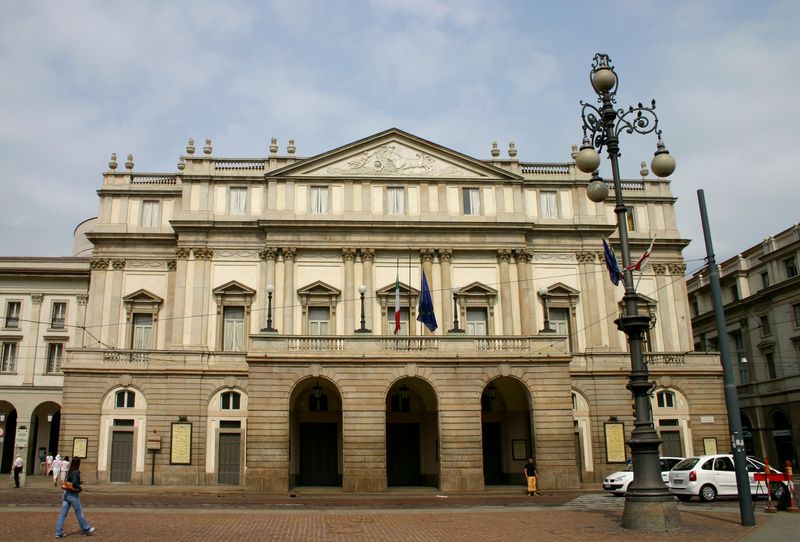 3. Window Shop at the Galleria Vittorio Emanuele II
Named after the first king of Italy, the Galleria Vittorio Emanuele II was opened in 1877, making it one of the world's oldest shopping centers. Besides housing a commendable amount of (mostly luxury) retailers, the Galleria is also a popular meeting place and upscale dining destination, not to mention a stunning example of architectural accomplishment. This predecessor to the modern shopping mall consists of two intersecting arcades topped with vaulted glass, a glass domed center intersection and ornate flooring throughout, making it a must-see even for those unwilling to drop a few hundred euros in the likes of Prada, Dolce and Gabbana and Valentino.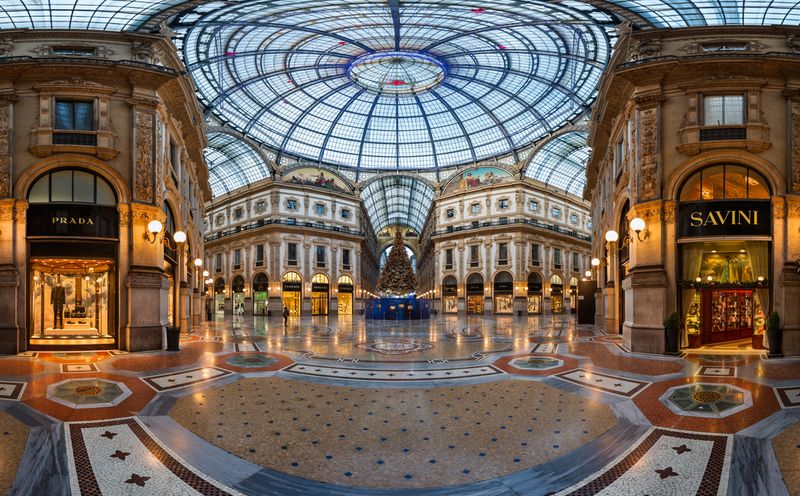 2. Check out the Basilica Santa Maria delle Grazie
If you've ever wanted to personally see a work that has sparked some of the world's greatest controversy and speculation, the Basilica Church and convent of Santa Maria delle Grazie is the place to do it. Tucked away in the refectory adjoining the church, you will find Da Vinci's most iconic mural, The Last Supper, which measures an impressive 180 by 350 inches and depicts the dramatic meal where Christ reveals his betrayal. After centuries of damage and neglect, restoration of the whole work took an astounding 22 years (finished in 1999), and is now available for public viewing, albeit by reservation/tour only and in 15 minute increments. The Basilica in itself is a sight to see, built in a mix of Renaissance and Gothic architectural styles and frescoed by Ferrari, Bramantino and Zenale, making it one of Milan's most amazing historical and cultural attractions.
1. Take in the City from the Rooftop of Milan Cathedral
Taking over 500 years to construct, this marble cathedral, known as the Duomo by the locals, is one of the highlights of the city. As the second largest Gothic cathedral in the world, the church is an architectural masterpiece, standing over 100 meters tall and decorated with upwards of 3400 statues. While it is obvious that the interior is a must-see, the most spectacular part of a visit to this building is the publicly accessible rooftop—a 100 meter long stretch of terrace rising 70 meters above ground level. This unparalleled view of the city is only enhanced by the exquisite architecture surrounding the main terrace, with the rooftop allowing a closer look at the detailed construction of the spires, gargoyles and pinnacles, and allowing visitors to experience one of the best open air city views in the world.