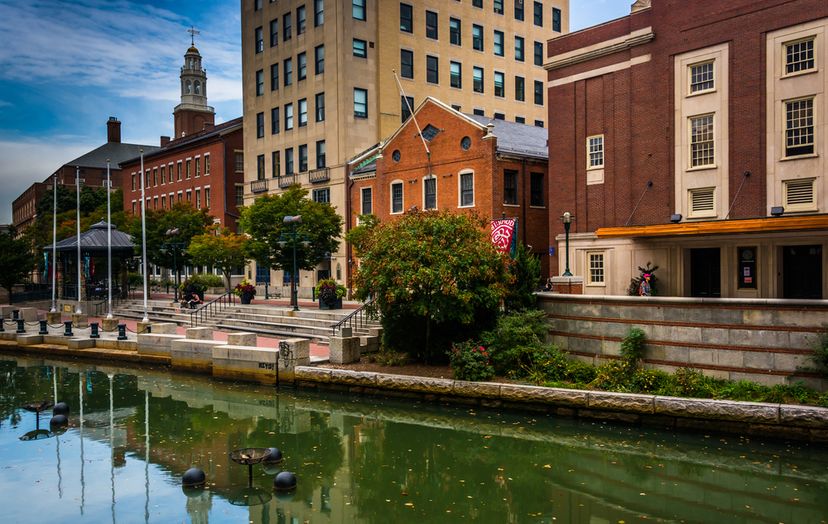 Providence, Rhode Island is considered to be a "commuting city" with its proximity to Boston, and is often overlooked when visitors plan their New England region getaway. Providence is one of the oldest cities in the United States, it actually predates the nation by 140 years, has endured both the American Revolution and the Industrial Revolution, the Great Depression and the Great Recession. Don't think that this former trading town is mired in the past however, through careful planning and focus on historical preservation this city has been transformed into one of the best destination spots along the eastern seaboard. As the state capital and an education center (Providence boasts many high-profile universities and colleges) the city has a large student and professional population which in turn, fuels world class shopping, dining and night-life. The city is laid out into four main neighborhoods: Downcity, the Providence Place Mall, Federal Hill and College Hill, each with its own distinctive character and charm.
10. Get Some History
Although some would argue that the city of Providence itself is a living, breathing museum, there are still some noteworthy museums that deserve your attention.  If Constitutional history is important to you, visit the Roger Williams National Memorial and learn about the man that proclaimed Freedom of Religion in the First Amendment of the Constitution. Roger Williams is a popular historical figure in Providence and the Museum of Natural History is found in the park that bears his name.
As the only natural history museum in the state, it exhibits local flora, fauna and fossils as well as Native American tools and textiles. Adjacent to the natural History Museum, The Cormack Planetarium is one of the best in the Country, featuring a state-of-the-art star projector which is able to portray the motions of the starry sky in unprecedented detail. Also worth noting is the Culinary Archives & Museum at Johnson & Wales University which provides a window into the history of the culinary industry.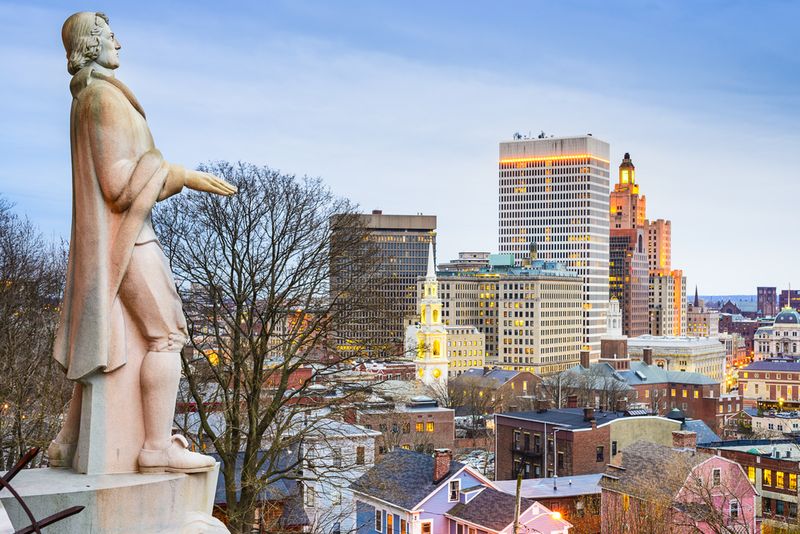 9. Go Bar Hopping
Although Providence isn't as big as nearby Boston, it still has a very busy nightlife. There are many bars and clubs to suit your taste and price range, from hipster, to upscale, to punk, to divebar. Start your night at Point Street Dueling Pianos, where two piano players entertain with hilarious adult humor.  After you are warmed up, head to The Wild Colonial and mix with students and locals choosing from their wide selection of micro-brews while shooting pool and playing darts.
If you feel like dancing, Ultra the Nightclub is your jam, boasting 2 rooms playing Hip-Hop and Techno/House, you can dance well into the night for a small cover charge. If Dancing isn't your thing, and you want to just chill out, get your sprawl on at the Smoke Lounge, known for its relaxed atmosphere, they offer hookah, drinks and music on two levels. In the summer, the first level roofing is removed to allow patrons full view of the starry sky.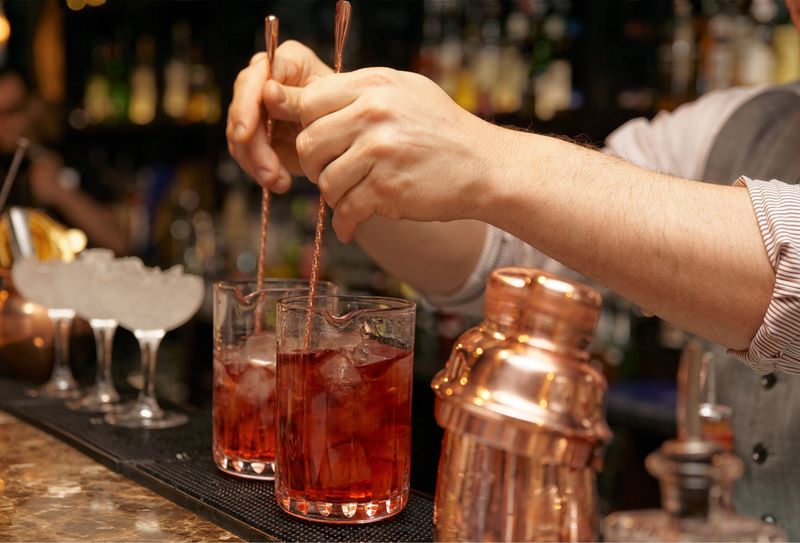 8. Go to the Zoo
Providence is home to one of the oldest zoos in the United States, the Roger Williams Park Zoo.  In 1872, the Roger Williams Park Zoo opened its doors to the public to display a limited selection of small animals and birds. The zoo grew in size until the mid-1940s, adding facilities to display monkeys, bears, big cats, elephants and sea lions. In 1949, one of the most popular exhibits was unveiled, Bunny Village.
Into the 1960s, the zoo started to show its age, and the Rhode Island Zoological Society was formed to raise funds to improve the public landmark. The Society remains to this day as the managing entity for the zoo and has done an excellent job enhancing the visitor's experience with improvements to almost every area of the zoo. The Roger Williams Park Zoo is home to over 100 different species, and has exhibits showcasing animals from all around the globe.  A recent addition for children is Hasbro's Our Big Backyard – which promotes interactive, outdoor play.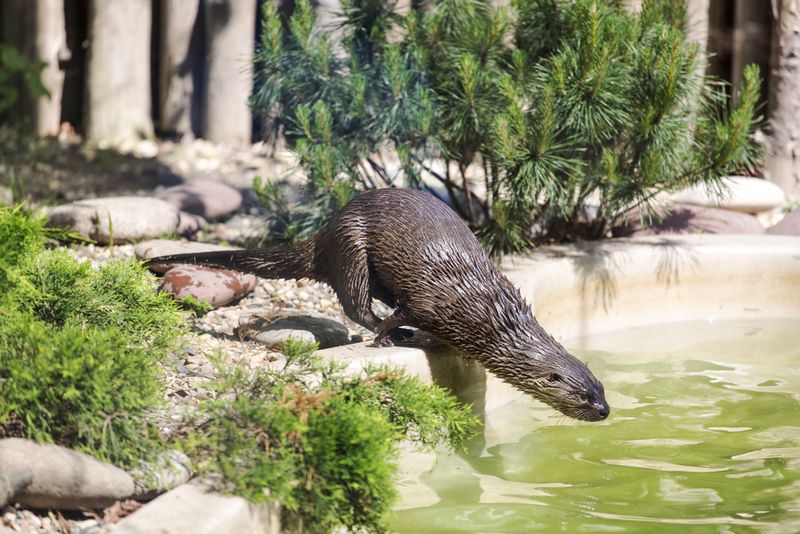 7. Eat Food from a Truck
Food trucks have enjoyed a resurgence in popularity in the last few years and Providence represents, with local aspiring entrepreneurs being profiled on Food Network shows. The city even designated a Food Truck Market in Kennedy Plaza from August to September. Consistently at the top of the review lists is Mama Kim's Korean BBQ truck, their Kimchi Pork sliders are always a lunch crowd favorite.
Feel like something different? Championship Melt has been motoring around Providence serving up the most unique versions of the grilled cheese you have ever scarfed curbside, open your mind (and mouth) and order up a Sith Lord (peanut butter, sriracha, bacon, cheese). Seafood from a food truck might seem weird in Kansas, but not here in this seaside town, Clam Jammers will serve you a fantastic cup of homemade fresh clam chowder.  Finish off your meal with dessert from the Flour Girls Baking Company Sweet Truck where cupcakes or homemade sticky buns are local favorites.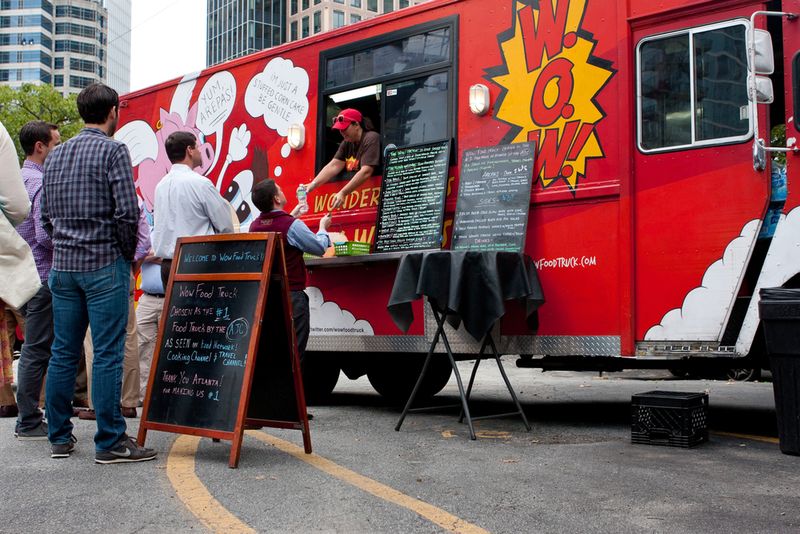 6. Listen to Some Live Music
If classical music is your thing, Check out the Rhode Island Philharmonic Orchestra and Music School which is celebrating its milestone 70th season this year. The Philharmonic Classical series covers works from Tchaikovsky to Bach and runs from September to May.
Providence has seen the genesis of a lot of local bands, of all different genres and tastes, upcoming acts like Lemon Lime Tennis Shoes, Johnny Lingo and the Jesse Minute. Genres and influences collide making the Providence indie music scene into something original and unique. Firehouse 13, "made of brick and built to rock", is a great place to explore the underground music scene, built in 1856 it was a training center for firefighting cadets, now it's a venue for great local bands. In the mood for House, Techno and Electro? Head to the infamous Sweatshop if you can find it (don't worry, we have you covered, it's in the basement of the Salon, Providence's uber hipster bar).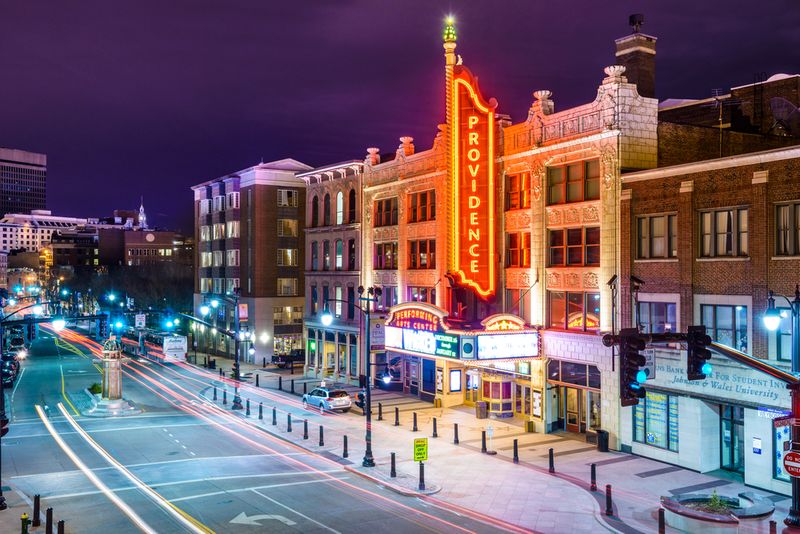 5. Go See Some Art
Providence is known as the Creative Capital of the New England Region and is well known for its innovative and thriving art scene. This historic city is home to one of the best art schools in America, The Rhode Island School of Design (RISD) as well as the RISD Museum of Art, which boasts more than 80,000 pieces of art, from pictures of dogs playing poker to Greek sculpture to modern multimedia.
Providence goes out of its way to make art accessible, and one of the best ways to experience what Providence has to offer is to participate in Gallery Night, which features more than 20 local galleries on the third Thursday each month from March to November. A free bus takes you through the city and stops at all the participating venues throughout the night. If you feel like combining performance and art, check out the workshop for the grown-up puppetry of Big Nazo, located just a block away from Kennedy Plaza. Based in Providence, Big Nazo's artists perform around the globe in large whimsical costumes and manipulate puppets made in the lab from conception to finished product.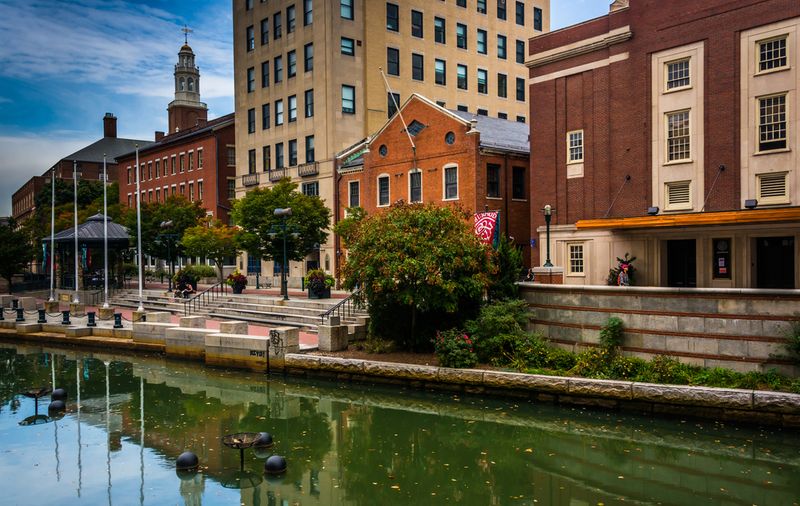 4. Shop in the Oldest Indoor Mall in America
History is a recurring theme when it comes to Providence, Rhode Island attractions, and shopping is no different.  The Westminster Arcade (also known as the Providence Arcade) has the claim of the oldest indoor shopping mall in the United States.  One of the finest examples of Greek Revival architecture, the Westminster Arcade was declared a National Historic Landmark in 1976.   Built in 1828 between Westminster and Weybosset Streets, the main street-side entrances resemble Greek temples, with massive 45-ft columns which lead to open vestibules with stairs that lead to the upper levels.  Inside, a skylit roof extends the length of the granite, brick and cast iron building.
The Arcade has recently been renovated with new retail spaces, restaurants and cozy-living micro-lofts.  Whether it's fashion, gifts or salons you seek, the Westminster Arcade has you covered.  If you're hungry the Rogue Island Local Kitchen & Bar, specializes in local foods and beers from within 40 miles of the city. New Harvest Coffee & Spirits will craft brew coffee as well as serve small-batch bourbons and whiskeys, coffee cocktails and pastries.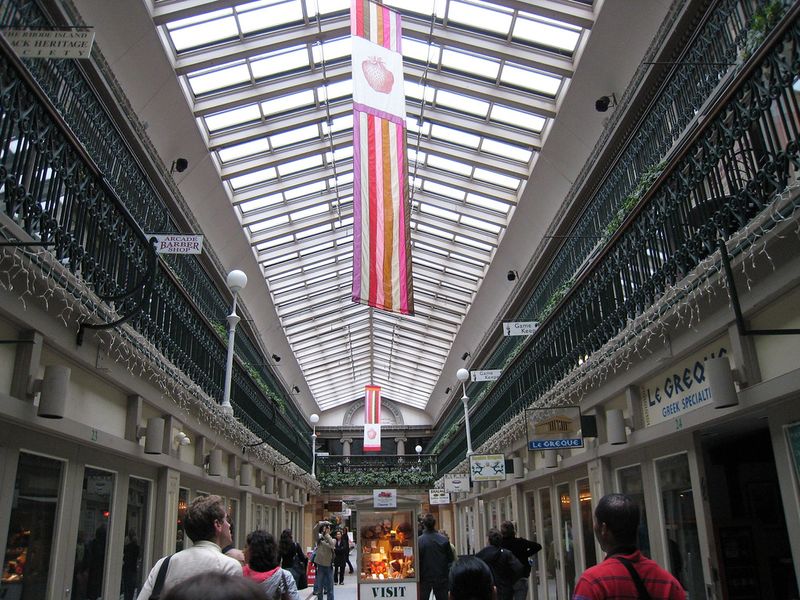 3. Attend NecronomiCon – and Celebrate HP Lovecraft's 125th Birthday
The Lovecraft Arts and Sciences Council works extremely hard at making Providence the epicenter of Lovecraft's lore and fame. To the unfamiliar, HP Lovecraft is widely regarded as the father of weird fiction, and one of the most important authors of his genre.  Unfortunately he spent most of his life in obscurity and died in poverty but his legacy lives on and NecronomiCon Providence will continue to celebrate his life and works.
Also showcased will be other creators of weird fiction, past and present, as well as Lovecraftian authors, academics and artisans.  If the grandfather of American Horror is your thing, you can join world-wide attendees to pay homage and connect from August 20 to 23.  Satisfy your Eldritch fix by taking in the academic talks, research symposium, readings, vendors, film, theater, and art all dedicated to Lovecraft-related topics.  Stretch your legs with guided walking tours (and bus tours) showcasing locations directly referenced in the stories you love.  Attend community and social events honoring Providence's creepiest son like the Cthulhu Prayer Breakfast and the Eldritch Ball.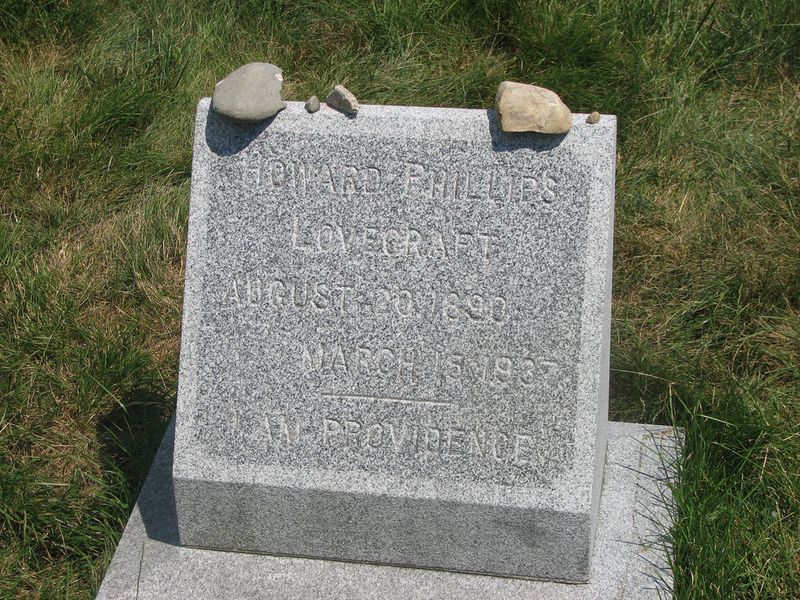 2. Have a Drink in One of the Oldest Taverns in America
The White Horse Tavern isn't just one of the oldest Taverns in America, it is one of the oldest buildings in the country.  In fact, the White Horse Tavern predated the United States, and played a community role like most taverns of that era. Built back when Rhode Island was a British Colony by William Mayes Sr. in 1673, it was the meeting place of the criminal court, General Assembly and the City Council.  In 1702, William Mayes Jr took the reins and was provided license to sell all sorts of strong drink.
Young Bill Mayes was a notorious pirate but a shrewd businessman who made the White Horse a popular haunt for regular folk, mercenaries, sailors, soldiers, merchants and founding fathers. These days you can feel the history and significance of this preserved location while eating excellent local farm-to-table fare and relaxing with a drink in front of a one of the fireplaces.  And if you are especially fortunate, you can communicate with one of the many ghosts said to haunt this establishment, it is well documented that in addition to being one of the oldest, the White Horse is also one of the most haunted taverns in America.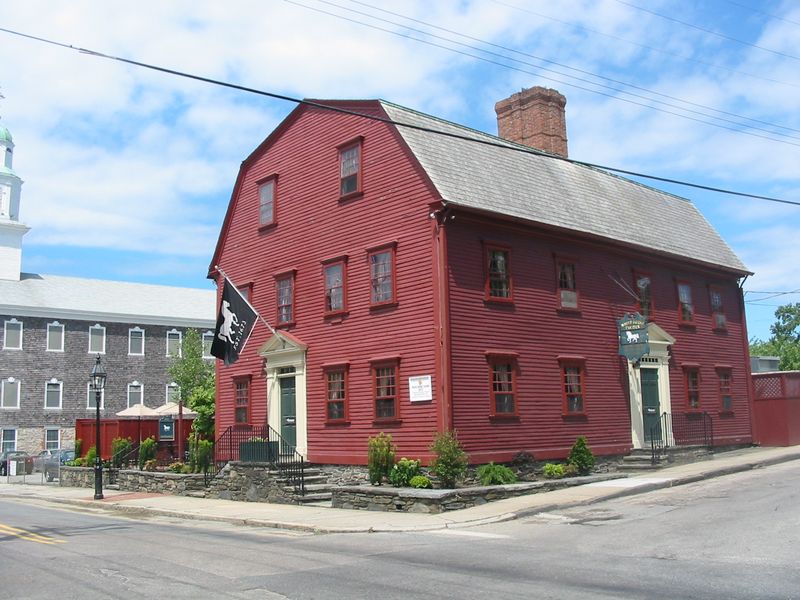 1. Attend Waterfire
Providence plays host to an annual festival, performance work, community ceremony and art instillation all rolled into one.  Waterfire is an expansive yearly celebration which celebrates community diversity and expression.  As far as city wide festivals go, Waterfire is relatively new and started when artist Barnaby Evans created the art installation called First Fire to commemorate the tenth anniversary of Providence's First Night participation (the North American Arts and Culture celebration which was founded in nearby Boston).
Dedicated volunteers and strong community support have allowed this to be an admission free event every year, with the local and state government only contributing ten percent of overall costs, Waterfire is supported by generous donations from local business and citizens. During Waterfire, the downtown core of Providence is illuminated by one hundred bonfires that are set just above the surface of the Woonasquatucket, Moshassuck and Providence rivers that pass through Waterplace Park.  Visitors are encouraged to stroll the paths along the waterfront and interact with the community fire-tending volunteers that make this event run smoothly every year.  Also included in the festivities are local and visiting artisans and performers, no matter what you are into, there is something to capture the imagination of almost every visitor.