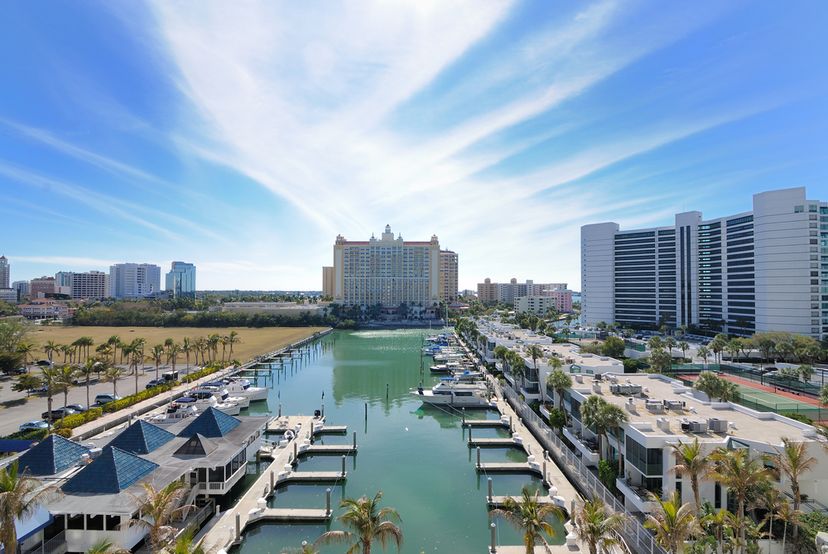 Sarasota is an eclectic city, with a strong urban vibe promising a memorable time. Even the name "Sarasota" has a likable ring to it. The blues of the ocean from the Gulf of Mexico and Sarasota Bay contrast with sugar white sand of Longboat, Lido, and Siesta beaches. Look more closely, and the ambiance is felt by jungle-like landscapes and flowers blooming all year. Dig deep into Sarasota's roots and discover a city rich in history of circuses in the Ring of Fame, and the mansion of circus legend John Ringling. Sarasota is full of activities for all types, and there are a lot of choices everywhere you turn to indulge a passion or hobby; or just pass time. This delicious city has some of the finest music venues, educational opportunities, trendy cafes, water sports, and unique museums around.  We've pulled 10 awesome ways to indulge the senses while in Sarasota to help kick-start your vacation dreams:
10. Siesta Key Village
Siesta beach has been voted one of the best beaches to sink your toes into. Maybe it is due to the fine, white sand that some say is so soft to walk on, that it's almost flour-like. The beach sand even remains cool on the hottest days, as it's actually 99 percent pure quartz. Located across the bay from the mainland, is a little lively beach town known as Siesta Key Village. It sits right on the coast of the Gulf of Mexico and tempts you to join in on all the entertaining possibilities this place has to offer. This popular beach town hangout attracts all kinds of people from around the world. The village has over one hundred specialty shops, many sporting the usual touristy kind of stuff. After shopping, sit outside in one of the many beachside cafes, or party till dawn in the various bars. Siesta Key is host to many festivals and even a drum circle an hour before sunset. This locale is ideal for an ice cream cone and a stroll on the beach. Parking can be difficult, so plan ahead of time to get there early, or hop on a bus instead. Siesta Beach is the perfect vacation destination for beach lovers.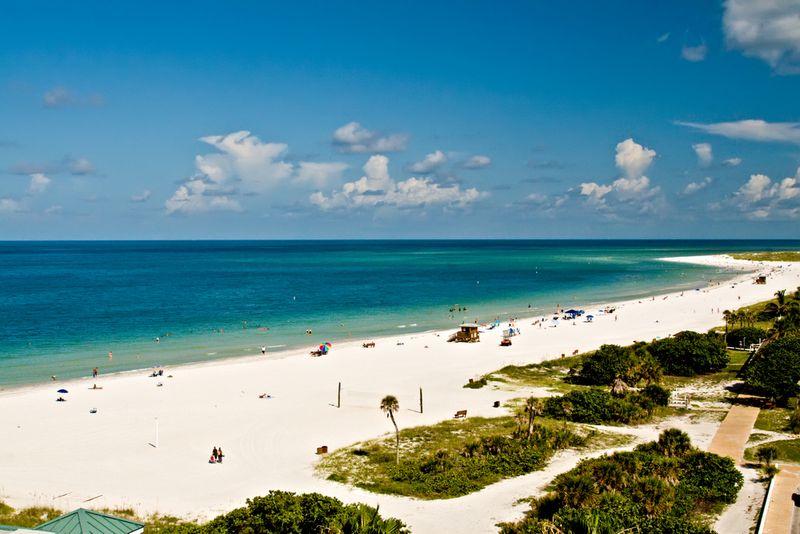 9. Sarasota Beaches
Get to the water! Sarasota beaches have the fun lined up and waiting for you. This magical city has plenty of marinas on the sun coast with boats for rent, and then it's off on your own adventure. Make a plan to fish in Sarasota. If you don't want to rent your own boat, then hop on a charter and get busy deep sea fishing. Spend your time learning to scuba dive or snorkel because in Sarasota there is an array of intense underwater activity. You could see one of the many wrecks, coral formations, and a variety of sea life. The underwater world in these waters is a memorable experience. If you would rather stay on top of the water, rent a jet ski or two. Wave hop the coast and see Sarasota from another perspective.  Zipping around on the sparkling blue waters is a favorite pastime in Sarasota. Do you wish for something even more extreme? Sarasota has it with kite boarding and parasailing, and they even offer beginners courses at reasonable rates. This is the place where great memories are created, and new experiences made. Don't be shy when it comes to entertaining all the possibilities with Sarasota's favorite scene.
8. Myakka River State Park
One of Florida's largest and most diverse natural areas, Myakka River State park never disappoints visitors. The Myakka River and its two shallow lakes attract a myriad of wetland creatures. Over 57 miles of prairies, pinelands and hammocks offer some great canoeing, fishing, bird and wildlife watching. Take the canopy bridge up to a tower for better observation. The cool wood tower reaches over 76 feet high, way above the tree line. You will be able to see all around the park, and miles away at that. At the top of the shaky tower are magnifying machines to focus on the abundant wildlife. The foliage resembles a tunnel-like quality of ferns, moss, palms and oak trees. Myakka offers tram rides for a different kind of adventure. If you want to see some Florida gators, there are usually plenty of sunning alligators to command your attention (you can even buy gator food in the park). Find a good time on an exciting air boat ride or kayaking around the lake. Myakka also has camping as it would take many days to explore this park fully. Keep on the lookout for wild pigs and blue herons while exploring and enjoy the peace and quiet of Sarasota's' most beloved place, Myakka River State Park.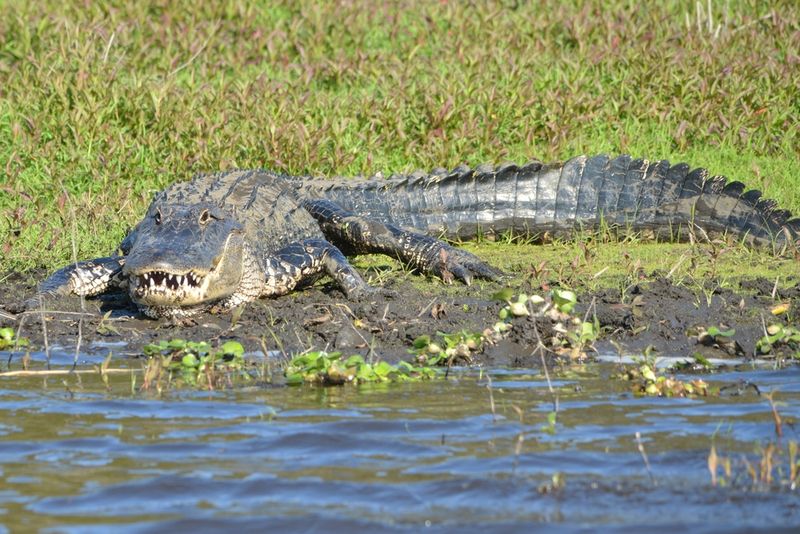 7. Marie Selby Botanical Garden
Relax amidst a tropical urban oasis and allow nature's scenery of pure botanical bliss carry you away. Marie Selby Botanical Gardens contain world class horticulture displays in a bay-front setting. These gardens are designed for education, conservation, and research in mind. Sarasota loves to educate the young on conservation and Marie Selby Botanical Garden is no different, you can learn so much about all the unique horticulture here. You can treat yourself to the orchid greenhouse and walk through a rain forest. Orchids, epiphytes, and bromeliads can all be found here, along with various species of palms and other tropical plants. Grab a delicious cup of local brand coffee and meander between the stunning gardens. There are trails every which way, and some even lead to a waterfall or a banyan tree. It's easy to spend a whole day here gazing out over the bay and smelling the lush tropical gardens. Marie Selby Botanical Gardens also has a lovely gift shop with a huge selection of tropical plants and there's even a small restaurant on the grounds. Dine in or dine outside in the gardens, either way the amazing view brings all five senses to life. This is the perfect setting to spend the day relaxing or in meditation.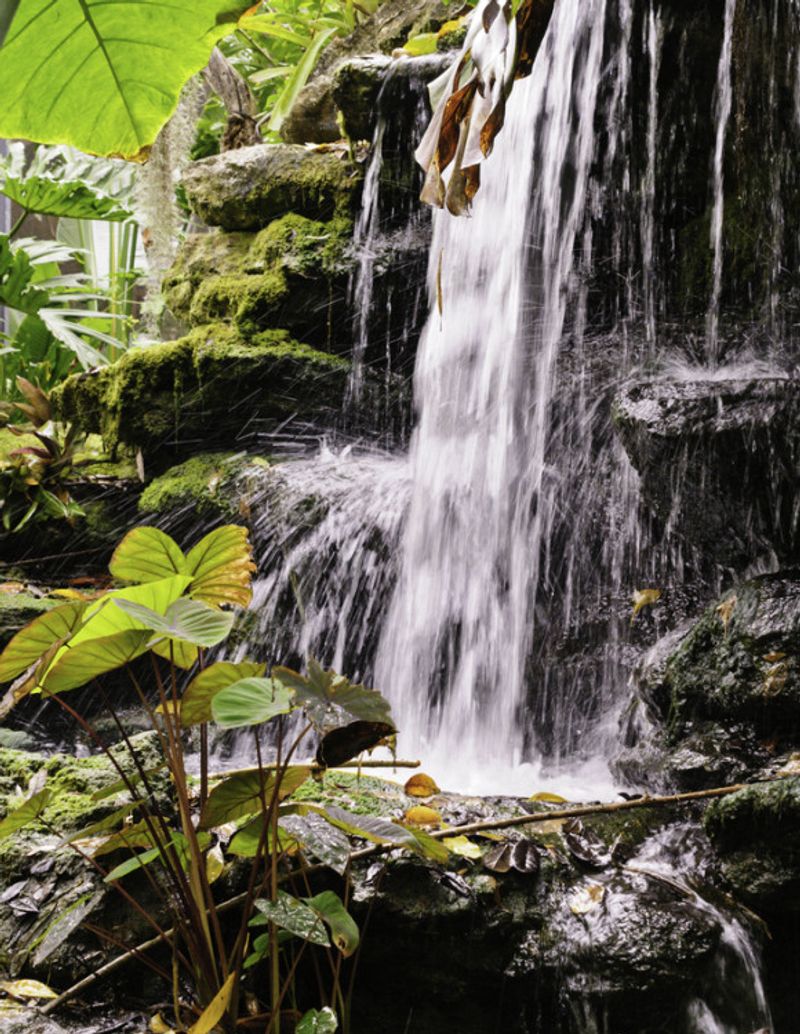 6. Ring of Fame
Located at St. Armand's Circle in Sarasota, is a phenomenon called Ring of Fame. It's here that visitors and locals stroll past decades of circus history. This is Sarasota, a culture deep in decades of circus backgrounds. The Circus Ring of Fame honors someone each year who has made significant contributions to circus art and heritage. This tradition began in 1987 as a way to recognize and honor world famous circus performers. Walking by the Ring of Fame can conjure up childhood memories rather quickly, taking even the most reluctant back in time. The Ring of Fame includes the most notable showman of all times, P.T. Barnum, as well as John Ringling, who were both seen as a visionaries of circus arts. Timeless clowns like Lou Jacobs and Emmett Kelley grace the infamous circle as well as the Flying Wallendas. Think of it like the Hollywood Walk of Fame, but for the circus world. Each inductee receives a bronze wagon wheel plaque which you can read about on your stroll around the one and only Ring of Fame. It's not often you remember a city by its rich circus heritage; in fact, Sarasota remains unusually rare in this category, definitely worth discovering while visiting this priceless city.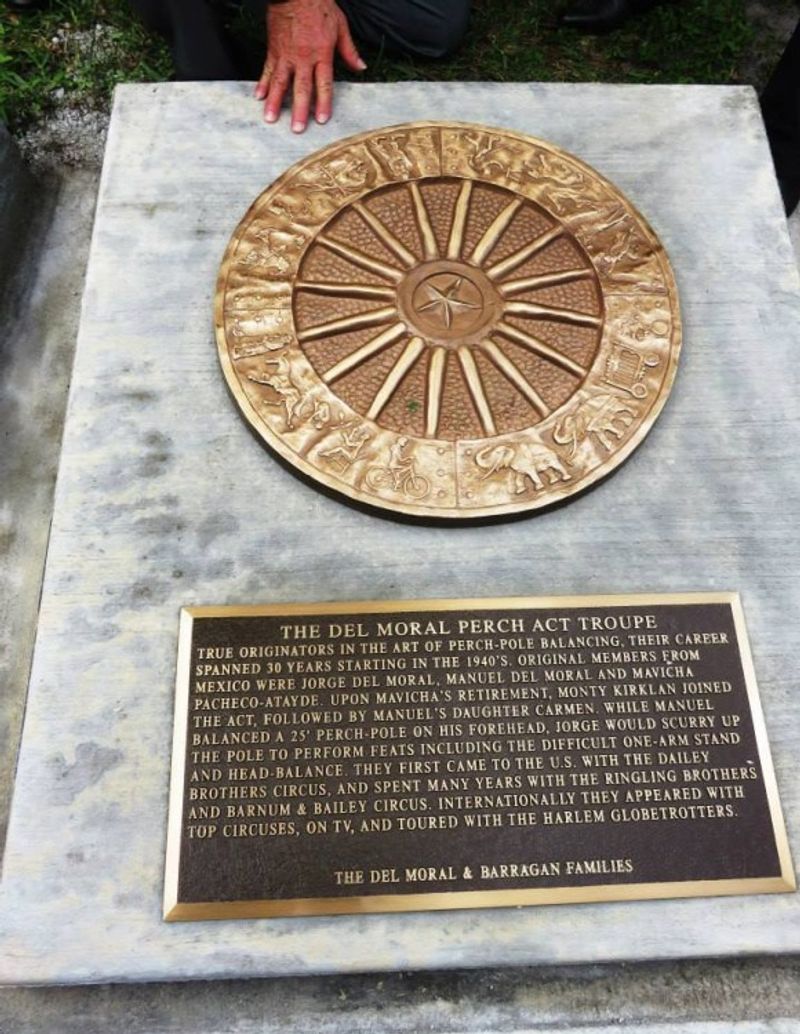 5. Dakin Dairy Farms
How many times do you get the chance to visit a working dairy farm? Dakin Dairy Farms is the only dairy open to the public which bottles their milk straight from their farm. Set on 1,000 acres is a beautiful and sustainable family farm known simply as 'Dakins'. Dakins offers unique family fun for guests at their farm. It's known as an 'agrotourism' destination complete with guided interactive farm tours, including hayrides. Hot picnic lunches with fresh Dakin milk come right out of the farm market daily (be sure to try the famous "Extreme Grilled Cheese" experience). Just like a scene from a Norman Rockwell painting, there are 10 acres of hammocks, picnic tables, tire swings, and a central pavilion. They offer plenty of playgrounds for the kids to spend their day. If that isn't enough, then join in on fossil digs, a cow train, hay maze, and indulge in roasting hot dogs and s'mores on a campfire. The kids will enjoy the goats which climb trees and the pigs that are always racing around. Dakin Dairy Farms is the place to visit if you are looking for a feel-good, old-fashioned outdoor family experience (don't forget to try the amazing chocolate milk!)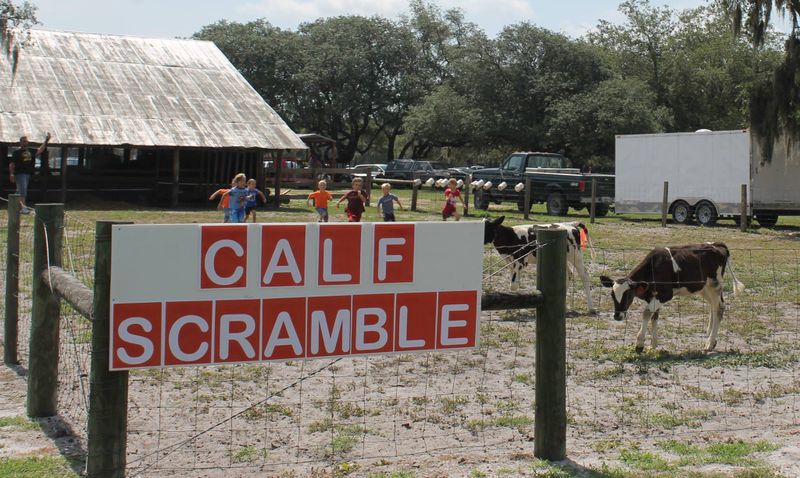 4. Sarasota Classic Car Museum
The Sarasota Classic Car Museum opened in the mid 1950's when the museum's original collection was set up by two Iowa farm equipment salesmen who just happened to love restoring cars. They decided to move their whole fleet of antique cars after visiting Sarasota on vacation. Today, this tantalizing menagerie of cars has expanded; it now includes all of John Ringling's Rolls Royces, Paul McCartney's Cooper, and John Lennon's 1935 Bentley. This is the second oldest antique museum in the nation which is continuously operating. With a beautiful and wide selection of antique cars, this is the place for car fanatics. The eye-popping colors of this museum will make you feel childish sense of joy inside. If antique cars don't do it for you, there are original collections of antique music boxes, antique cameras, automotive books, many of Thomas Edison's early phonographs, and even a supply of old coin-operated arcade games (still playable for only a penny). This is a great place to take the entire family and witness a history of cars and fine craftsmanship. There are antique items here you won't find anywhere else, so be sure to bring a camera, as these are cars you will want to look at again.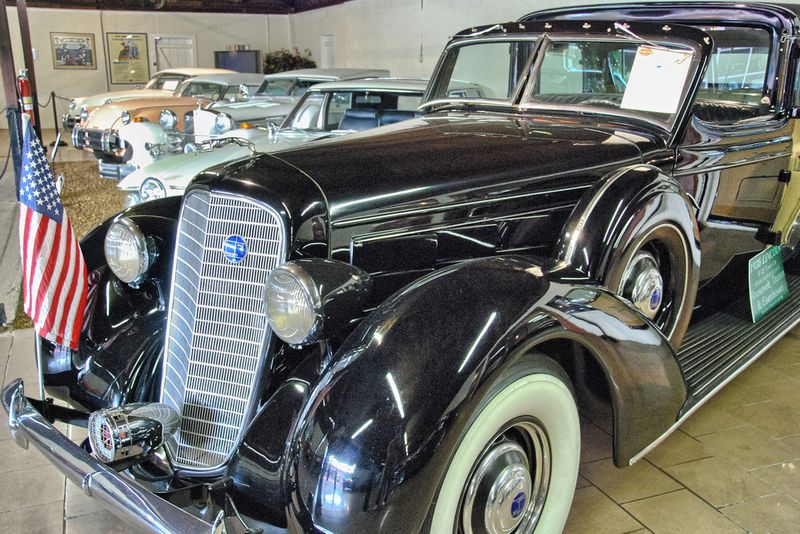 3. Sarasota Jungle Gardens
Established in 1939, Sarasota Jungle Gardens is one of the oldest continuously operated attractions in the state of Florida. It is home to over 150 exotic and native animals including different species of parrots and macaws, small mammals, primates, birds of prey, reptiles and of course, the infamous pink flamingos. A tropical adventure awaits you on a lush 10 acres of jungle-like landscaping and whimsical jungle trails. The flamingos are not shy, letting guests hand feed them or giving them a colorful performance. Alligators and crocodiles are abundant along with lizards and snakes for those more interested in the reptile life. Locals frequent Sarasota Jungle Gardens on a regular basis because it's that interesting and spontaneous; each time providing something new and interactive for visitors. Sarasota Jungle Gardens offers countless hours of fun. Between bird and reptile shows and interactive educational features, this provides entertainment for the whole family. After the show there is question and answer time and animal interaction time, which include holding and posing for pictures. For younger ones, the fun is in feeding the Koi fish or hopping aboard the beloved wooden train. This place will make you feel like a kid again for a day.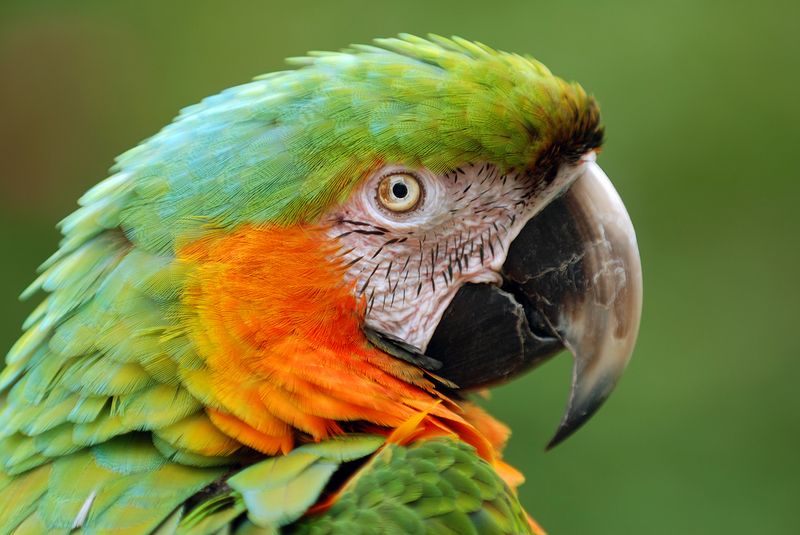 2. Mote Marine Laboratory
The Mote Marine Laboratory is a non-profit cutting edge institution with the desire to teach its visitors about sea life. Here you might even get to pet a real live shark. This research facility is strong on turtle rehabilitation and marine research and is world renowned for top its notch scientists and comprehensive research on marine life. These people know what they are doing and they are happy to share it with guests. For an even more hands-on approach, get on a tour with Sarasota Bay Explorers for an Eco tour. Mote Aquarium, opened in 1980, displays more than 100 marine species. Visitors can see sharks, dolphins, sea turtles, rays, and even seahorses. New exhibits at the aquarium were added in 2009, including the Seahorse Conservation Laboratory, which shows guests baby seahorses being raised for other aquariums throughout the states. Ancient Survivors is an exhibit with live sea turtles educating visitors on sea turtle conservation and research. The Mote Aquarium also has incorporated narrated shark feedings, where sharks are trained to go to a specific place for food rewards.  Mote Marine Laboratory is highly educational fun and interactive lessons. If you always wanted to see a seahorse, this is the place for you.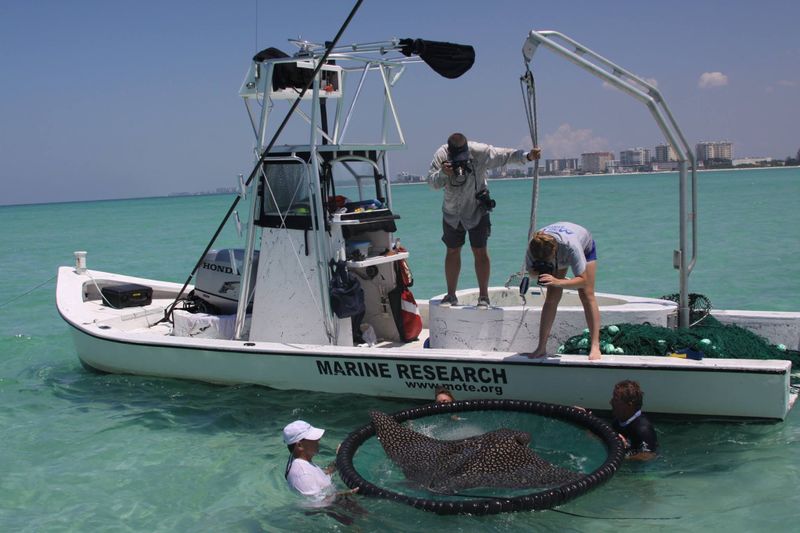 1. John & Mable Ringling Museum of Art
Circus baron and real estate magnet, John Ringling and his wife Mable left a prime 66 acre winter estate in Sarasota with an impressive collection of art. Check out this Mediterranean style mansion now turned museum showcasing some of the best 14th to 16th century art works ever. The museum covers 21 galleries of Spanish and Baroque works, including a world-renowned collection of Rubens Canvases. One wing of the museum has stunning exhibits of contemporary art. Cà d'Zan or 'House of John' is one of theatrical flair resembling Ringling's two favorite Venetian hotels.  The ceilings are evocative painted masterpieces and the patio is done in zigzag marble. Visitors notice right away Ringling's extravagant and complex tastes. Self-guided and guided tours are available. Then there is the Circus Museum, which is actually many museums in one; all as delightful as the circus itself. You can see hand-carved animal wagons, beautiful calliopes, and original artifacts from Ringling Bros' traveling show.  There is even a huge collection of the tiniest-scaled version of the circus which is intriguing to see. Trace the history and evolution of the circus from early sideshows to the now famous Cirque du Soleil. This museum is truly epic with recreations of circus in action.