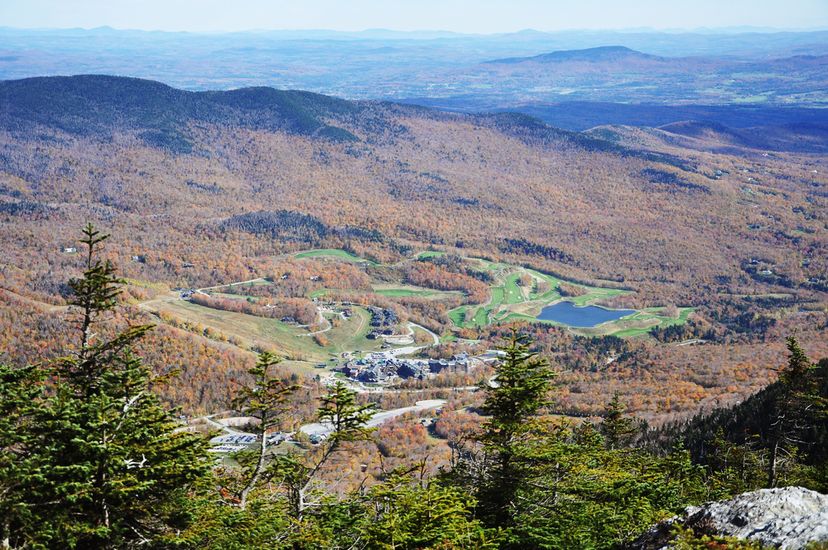 When you're growing weary of the hustle and bustle of the big city, there's no better place to recharge your spiritual battery than Vermont. A largely rural state that's dotted with winding country roads, family farms and quaint small towns, Vermont is the perfect place to roam in search of outdoor adventures, great local food and drink and a slice of authentic Americana that's largely disappeared elsewhere. From spectacular views on Lake Champlain and atop Mount Mansfield, to a classic general store and the smallest state capital city in the U.S., all in all visiting Vermont is good for the soul.
10. Morse Farm Maple Sugarworks
A visit to Morse Farm Maple Sugarworks is the quintessential Vermont experience. Located about three miles outside Montpelier, Morse Farm is a working farm that's been producing pure maple syrup for over 200 years. Morse Farms offers free tours of its authentic sugar house (syrup tasting included) as well as its "woodshed" theater where a brief video about the Morse sugar production methods and history is shown. The light-hearted video is narrated by Harry I. Morse, Sr., a sixth generation sugar maker. Morse also has a large store that sells its pure maple syrup and other decadent maple-based cream, candy, cookies and granulated sugar. The store also features other locally-made crafts and goodies like Cabot cheese.  For a uniquely Vermont treat, try their maple syrup soft serve ice cream.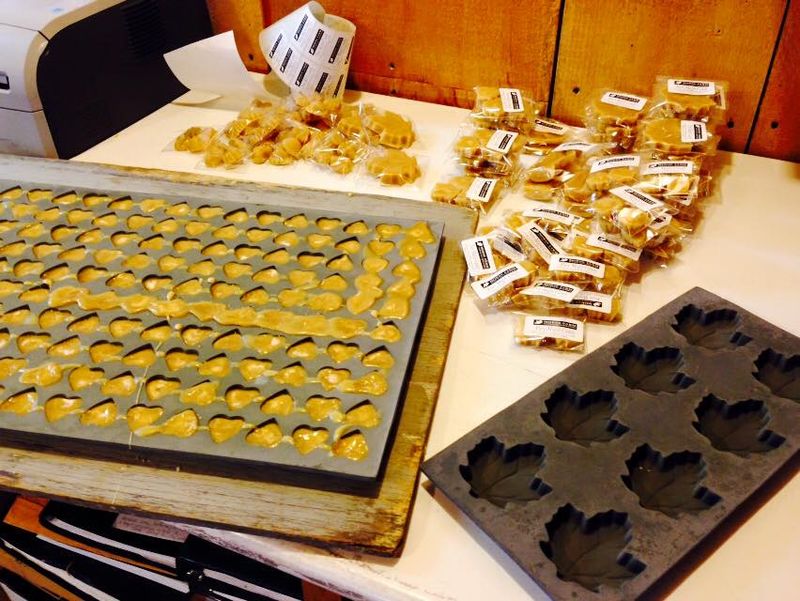 9. Vermont Teddy Bear Factory Tour
Ask some people what Vermont is famous for and things like fall foliage, maple syrup and Ben & Jerry's ice cream come to mind. For many, it's teddy bears. Indeed, Vermont is home to what is arguably the best teddy bears found anywhere, and visitors to the Green Mountain State can watch them come to life at the Vermont Teddy Bear Factory Tour. Located eight miles south of Burlington in Shelburne, the Vermont Teddy Bear Factory conducts daily guided tours to see how the world-famous teddy bears that are guaranteed for life are made. From the sewing modules to the "hospital" where bears arrive at the factory from all over the world for a little TLC, the guided tour is fun way to spend an hour or two in Vermont. The gift shop is worth the visit alone, and visitors can even make their own customized teddy bear onsite.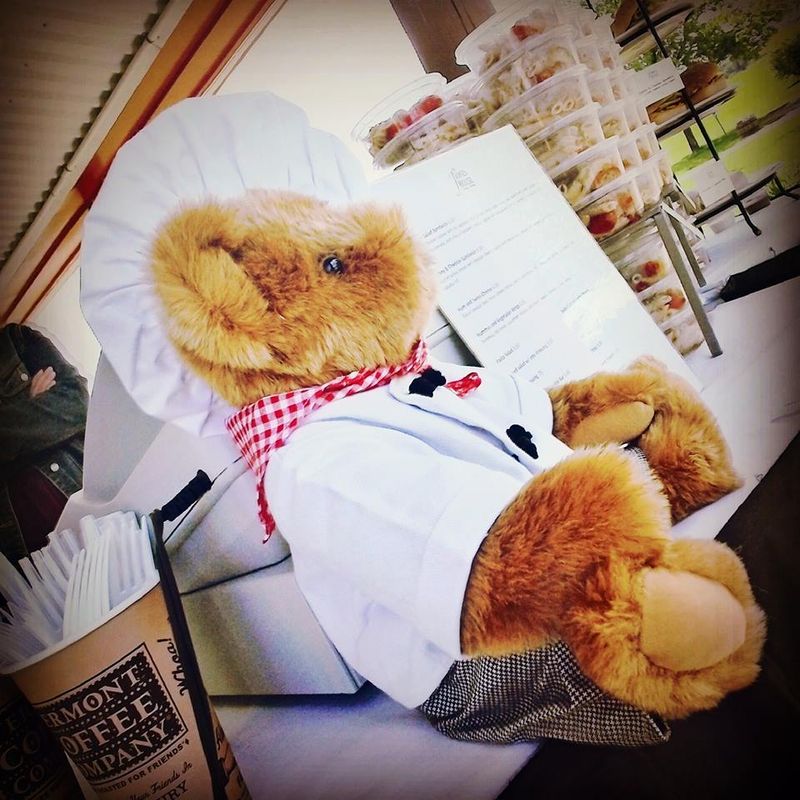 8. Burlington Brew Tours
Being a relatively compact state like Vermont has its advantages, like when you want to experience its craft beer scene, for example. Burlington Brew Tours does just that with a variety of tours that allow you to visit Vermont's best breweries without having to worry about driving. A tour bus will pick you up at your hotel or home and take you on half-day tours of top breweries like Magic Hat, The Alchemist, Vermont Pub and Brewery and Fiddlehead Brewing. Behind the scenes brewery tours and sampling some 15 different beers from at least four breweries are standard on most tours, as is a meal at a local brewpub or restaurant. The Stowe Beer Tour even pairs Vermont craft beers with locally-produced produce, all natural meats and artisan cheeses for a uniquely Vermont experience.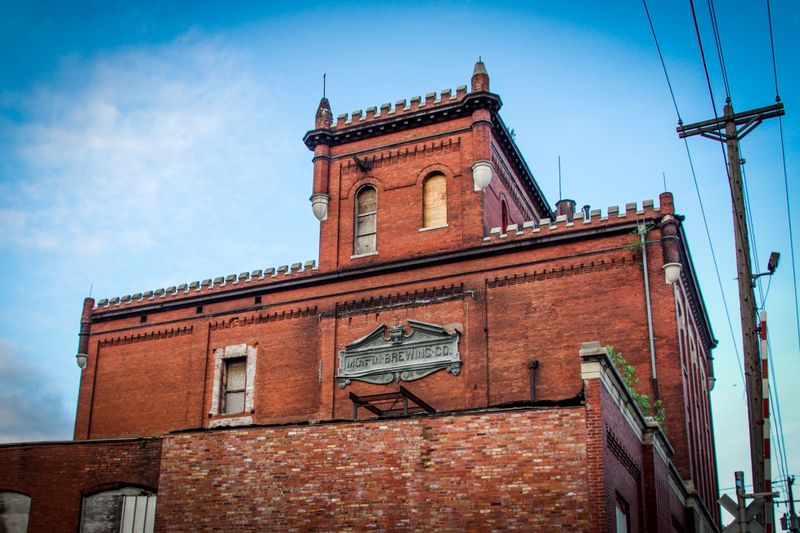 7. Ben & Jerry's Factory Tour
Fans of Ben & Jerry's (and who isn't) will want to make a pilgrimage to their factory just outside Waterbury to see how the iconic ice cream is made. These fun, 30-minute guided tours are offered daily (hours vary by season) and cost only $4 for adults. The onsite, full-service scoop shop offers over 30 flavors of ice cream, from traditional favorites to new and hard-to-find ones. Several flavors of frozen Greek yogurt and sorbet also are served at the shop, as are smoothies, shakes and sundaes. There's even a 'Flavor Graveyard' where retired flavors are put to rest. Just can't get enough of Ben & Jerry's? The factory gift shop embraces that indulgence by offering all things Ben & Jerry's such as hats, t-shirts, beach towels and even flavored lip balms.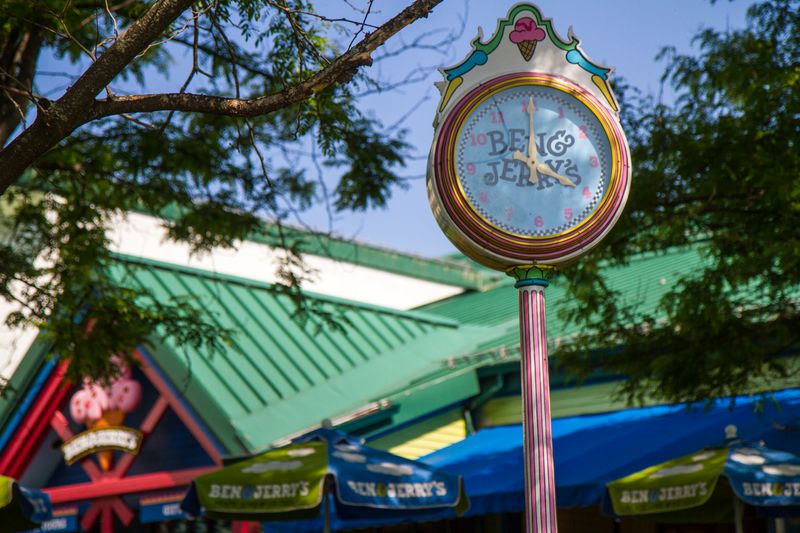 6. Killington and Gifford Woods State Park
Vermont's spectacular mountain peaks provide year-round outdoor adventures, and nowhere is that more evident than Killington. The area is famous for its long ski season and plush resorts where vertical ski runs can reach 3,000 feet from 4,241-foot Killington Peak. The mountaintop Killington Resort operates lifts all year and maintains 15 miles of scenic hiking trails in addition to the Long Trail and Appalachian Trail that wind through the area. Mountain biking trails also are available. Snowshoeing, tubing and snowmobile tours are popular winter activities, too. Located at the base of the Killington and Pico peaks, Gifford Woods State Park contains one of Vermont's few remaining old-growth hardwood tree stands. The old-growth stand of large sugar maple, beech, yellow birch, white ash and hemlock are designated a National Natural Landmark by the U.S. Park Service. Park trails connect with the Appalachian Trail make it a premier hiking destination in Vermont.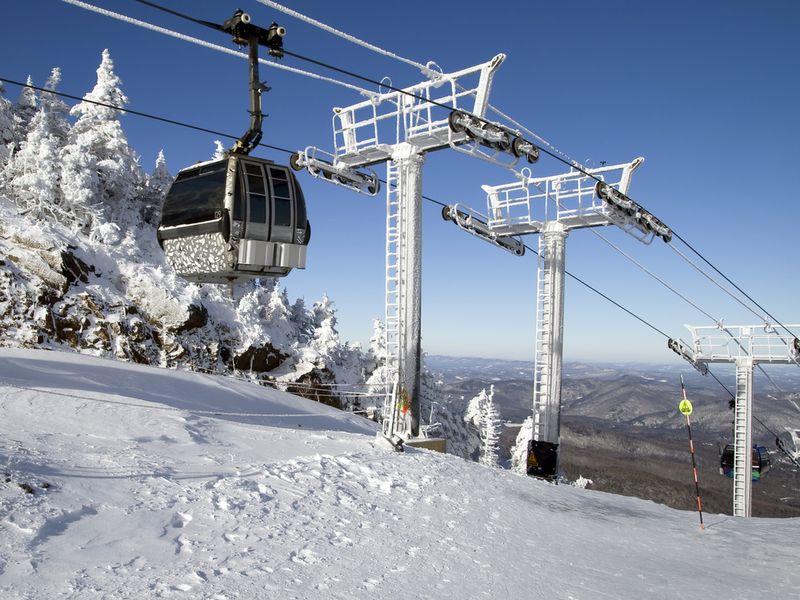 5. Bread and Puppet Museum
The Bread and Puppet Museum is a one-of-a-kind museum housed in a 150-year-old barn in Glover, 25 miles south of the Canadian border in the Northeast Kingdom. Encompassing two floors of the barn and spilling out onto other areas of the former dairy farm, the museum represents one of the largest collections of some of the world's biggest puppets and masks. The artifacts are from past performances of the counterculture Bread and Puppet Theater that began in New York City in 1963 and rose to fame for its protests of the Vietnam War. The puppet collection is grouped by theme, color or size to recreate scenes from theater shows. The theater continues to offer a summer schedule of performances on the grounds of the museum, which offers free tours daily during the months of June through October. During winter months, tours are by appointment. The gift shop has an impressive collection of theater posters.
4. Shopping in Stowe
Among the things that make visiting Vermont so refreshing is the state's lack of big box stores and other national chains that dominate the retail landscape in most American cities. There is no better example of that than Stowe, the quaint ski resort town where over 70 unique, mom and pop-type stores sell a variety of authentic items, many of which can't be found outside Stowe. Start with Shaw's General Store, a throw-back experience that's been selling a little bit of everything since 1895—clothes, hardware, home goods, etc. Shaw's is located on Main Street (go figure) and surrounded by fine art galleries and outdoor outfitters as well as small shops selling everything from Vermont specialty foods and clothing to hand-crafted furniture. The Stowe Community Church across from Shaw's is a can't miss photo opportunity with its classic New England white church spire framed by mountains in the background.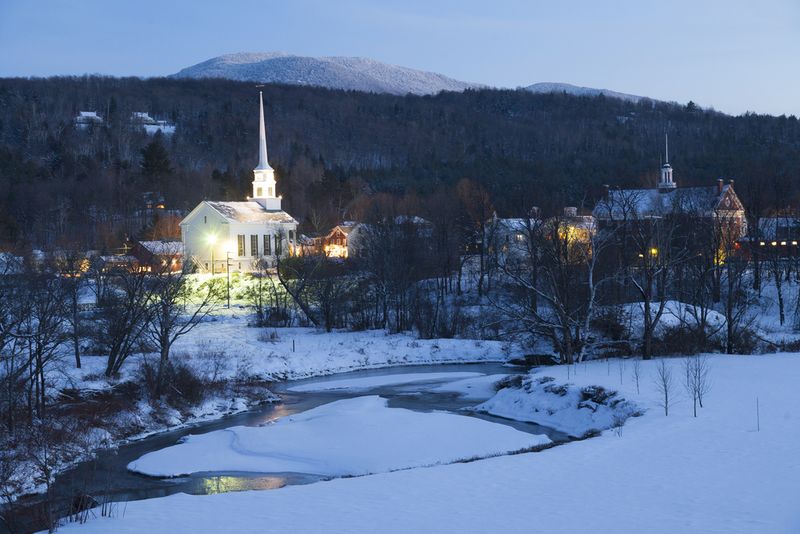 3. Vermont Statehouse in Montpelier
More than 150 years after opening, the glittering gold leaf dome of the Vermont State House continues to tower over Montpelier, the nation's smallest capital city. The impressive Greek Revival capitol opened in 1859 and through remarkable restoration efforts, the building's House and Senate chambers are the oldest legislative chambers in their original condition in Vermont's history! It is a source of pride to the hearty New Englanders and it shows in the state capitol, where the Senate Chamber's black walnut chairs and desks used by the 30 members of the 1859 Vermont Senate are still in use. Free guided tours are conducted throughout the year, where guests are treated to the sensory treat of marble floors, Greek columns, richly decorated chambers and large, spectacular oil paintings of notable figures and events in state history. A statue of Ceres, the goddess of agriculture, is perched atop the dazzling dome.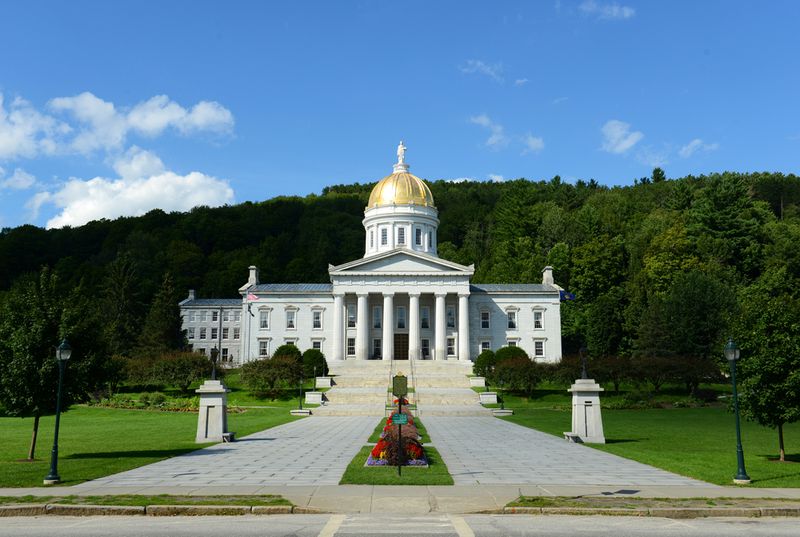 2. Mount Mansfield
Amazing views of the rugged Green Mountains await those who make the journey to the summit of Mt. Mansfield, Vermont's highest peak at 4,393 feet. Mt. Mansfield is located in Smuggler's Notch State Park off Route 108, which winds past 1,000-foot cliffs, rustic ski resorts, B&Bs and huge boulders, making it a scenic and memorable drive that's only a few minutes outside the quaint resort town of Stowe. A steep, 2.3-mile hike from the park's picnic area ends at the summit, but there also is a toll road to the mountain top that is closed in winter. A 10-minute gondola ride, open from July to October, leaves from the Stowe Mountain resort and takes riders close to the summit, where access to scenic hikes along the Long Trail await. A gift shop and the Cliff House Restaurant also are on top of Mt. Mansfield.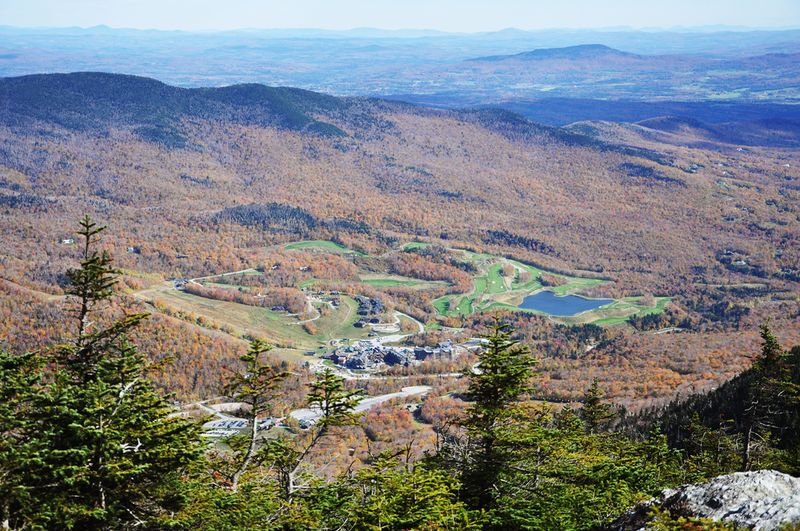 1. Lake Champlain Cruises
At 120 miles long and 12 miles wide, Lake Champlain is the largest freshwater lake in the U.S. after the five Great Lakes, and a great way to explore it is to cruise on the Spirt of Ethan Allen III. Vermont's largest cruise ship and floating restaurant offers several daily excursions from April to November that depart from the downtown Burlington Boathouse. The 140-foot-long ship can hold over 300 people on three heated and air-conditioned decks. The Harvest Moon twilight cruises on weekends in the fall are especially popular, as are the scenic narrated cruises that give passengers the history, geography and other highlights of the 427 foot-deep lake that is said to hold the best collection of historic shipwrecks in North America.