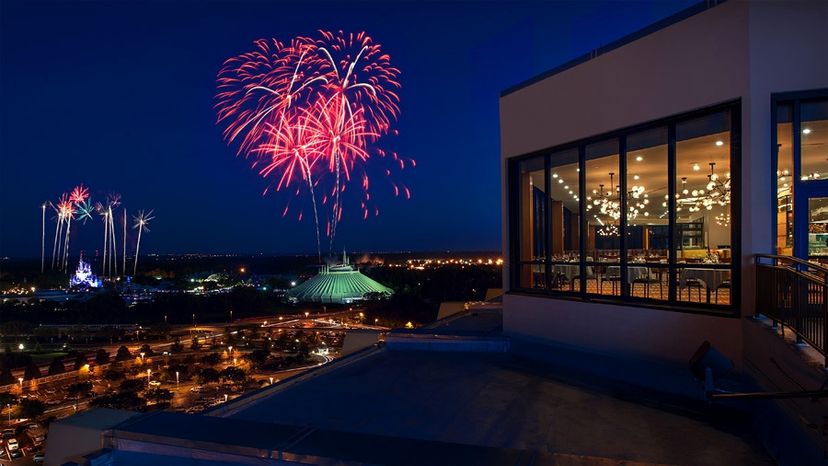 While Disney World is the mecca of family vacations, this destination is also a great spot for couples to enjoy great amenities, recreation, fine dining, nightlife and an assortment of other activities geared to draw grownups. While you might be surrounded in some cases by children and families, there is ample opportunity to escape the crowds and enjoy each other- reason enough to leave the kids with the babysitter and pack your bags for some grown up time- Disney style, of course.
10. Epcot International Food and Wine Festival
Who wouldn't love to eat and drink their way around the world? With the Epcot International Food and Wine Festival, that is precisely what you get to do (on a smaller scale of course). This globally-themed food and wine extravaganza has been running for 20 years in the fall, and is a foodie's delight. There are cooking and beverage seminars (Beverage Boot Camp, Mixology and Cheese Seminars), tasting events, celebrity chefs and dining packages. There are over 30 global marketplaces that let you wander and sample at your leisure. If you want a little guidance in your dining, consider participating in one of the Food and Beverage pairings where you sample regional food matched with local beers and wine.  For a little after-meal digestion, wander around and listen in at one of the many live concerts that run throughout the Festival.
9. Grand Floridian Resort and Spa
Although there are a host of luxurious accommodations onsite at Disney, the Grand Floridian Resort is well-tailored for the ultimate adult getaway at Disney. Disney's opulent Senses Spa is located here and has a long menu of services available (couples massages too!). Dining options are plentiful, with Victoria & Albert's romantic dining room and the Grandview Tea Room- where you can relish in a relaxing afternoon cup of tea.
8. Horse-Drawn Carriage Rides
Port Orleans is a hotel that recreates the experience of being in the rural Louisiana Bayou, with stately architecture, stylish cottages, lush wooded areas and a man-made lake. What better way to while away an evening with your significant other than on a horse-drawn carriage ride around this resort? They even spruce it up during the holidays with "sleigh" rides through the woodland area, all decked out in lights to celebrate the season.
7. Wishes California Grill
Enter this restaurant at Disney's Contemporary Resort through a private elevator, where you are whisked up 15 floors to an exquisite dining room. A table here will get you great views of Cinderella's Castle, the lagoon and surrounding woodland area.  A seasonal menu that draws inspiration from California Cuisine is offered alongside an extensive wine list. The best part? You have one of the best views in the whole park for the Magic Kingdom's fireworks show every evening. Dinner and a show!
6. Disney Run Series
Are you a couple that runs together? Consider attending one of the many races in the Disney run series that go throughout the year. These are no ordinary races though. In true Disney style, these races are themed all the way.  There is a Wine & Dine Half Marathon Weekend during the Epcot International Food and Wine Festival- so no guilt about overindulging in food. You can run it off! Star Wars Fans will want to participate in the Star Wars Dark Side Half Marathon- where Storm Troopers line the route to cheer you on.
5. Disney Cruise
While not in Disney World proper, a trip aboard a Disney Cruise is a great couples getaway. There are numerous areas and activities on Disney's fleet that are restricted to guests 18 years and older- like special pools and fitness centers, and adults-only dining. This is in addition to a huge selection of signature dining restaurants, live shows, art galleries and dozens of nightclubs and lounges to dance the night away.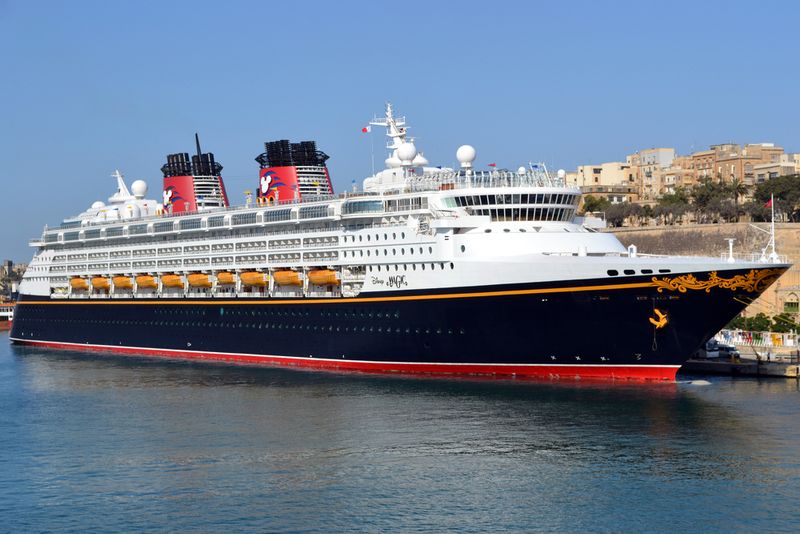 4. Characters in Flight
Want to get a bird-eye view of Downtown Disney? How about floating 400 feet in the air in the world's largest tethered helium balloon?  This is a great opportunity for those who've always wanted to try hot air ballooning, but were a little nervous about leaving the ground altogether. The fact in that you're tethered means that you can take in some spectacular views, but are still attached to good old Mother Earth.
3. Disney Golf Courses
Golfing couples will appreciate any one of the four manicured championship golf courses at Disney World. The Magnolia Course is line, of course, with fragrant Magnolias and is the longest of the Disney courses. Lake Buena Vista is described as a "classic country club style course". The Palm Course was completely redesigned in 2013 by the Arnold Palmer Course Design. Beginners or those looking to squeak in a quick game will enjoy the 9-hole, par 36 Oak Trail course.
2. ESPN Club
Sports fans will want to hit the 13,000 square foot ESPN Sports Club in the Boardwalk resort.  You'll have a hard time deciding which game to watch with 100 different screens broadcasting sporting events from around the world. They even have TVs in the bathroom- because you never know when that winning goal or touchdown will be scored! The menu features a good selection of craft beers to enhance your sports viewing experience.
1. The Theme Parks
Given that Disney is for kids of all ages, there is no reason that you can't enjoy the theme parks. There is a lot of fun to be had if you don't have to pay attention to the clock and return to the hotel for naps and child down time. Give them an adult spin, by staying late and shutting the parks down (some are open later). Thrill seekers can ride coasters to their hearts content (like the Rock n' Roller Coaster where you blast in a stretch limousine through drops and bends, rockin' out to the tunes of Aerosmith).