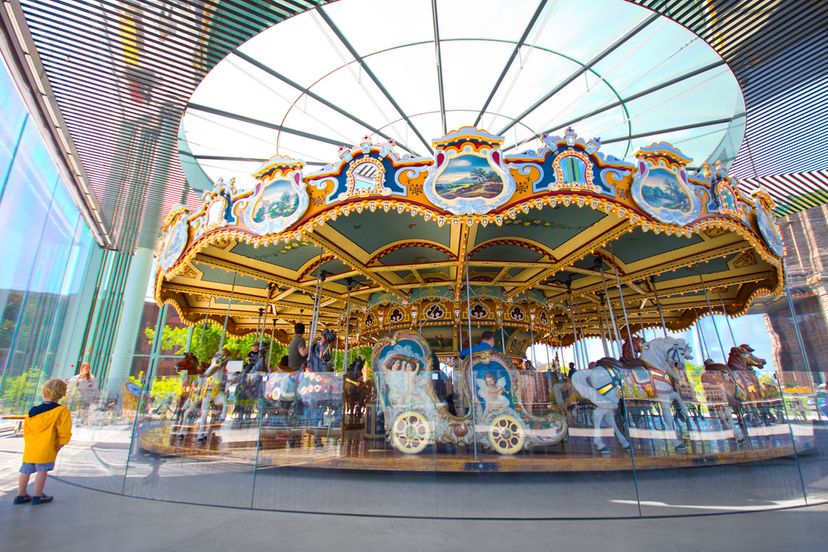 Even a seasoned traveler can find New York City a bit daunting, but the demographic that the Big Apple impresses the most is its youngest visitors. Children are likely to remember their experiences in the most populous city in the United States all their lives. Treating the kids to activities designed specifically with them in mind helps ensure that they'll come away with memories they can treasure forever. From interactive museum exhibits to close encounters with barnyard animals, there are more kid-friendly activities in The City That Never Sleeps than can be explored in a single visit. Here are eleven attractions that the whole family can enjoy:
1. Bronx Zoo
Kids of all ages will love a visit to the world-famous Bronx Zoo. With more than 4,000 animals, families will need a full day to explore all the wildlife exhibits in this 265-acre space. Repeat visitors often make a beeline to the Congo Gorilla Forest attraction where kids are treated to a short film before curtains roll back to reveal families of silverback gorillas housed behind safety glass. Rides, shuttles and strollers allow children to enjoy the zoo without wearing out their little feet. The Wild Asia monorail lets families sit back and relax as they view animals from West Asia. A ride on the Bug Carousel is a fun way to introduce kids to the insects they'll find inside the Butterfly Garden.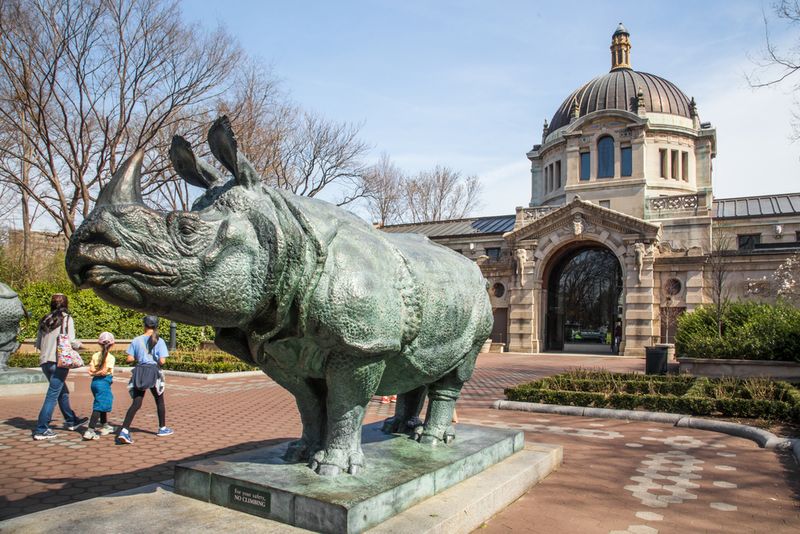 2. Intrepid Sea, Air and Space Museum
Most of the exhibits in the Intrepid Sea, Air and Space Museum are housed on the historic aircraft carrier U.S.S. Intrepid, which served in the World War II, the Cold War and the Vietnam War. The museum's Exploreum Interactive Hall includes a 40-foot submarine that kids over age 6 can file through for a close-up view of its inner workings. The adjacent Space Shuttle Pavilion is home to the space shuttle Enterprise, which helped lay the groundwork for America's successful shuttle program. The best way for kids to experience the museum is with a guided tour led by informed docents, many of whom have military backgrounds.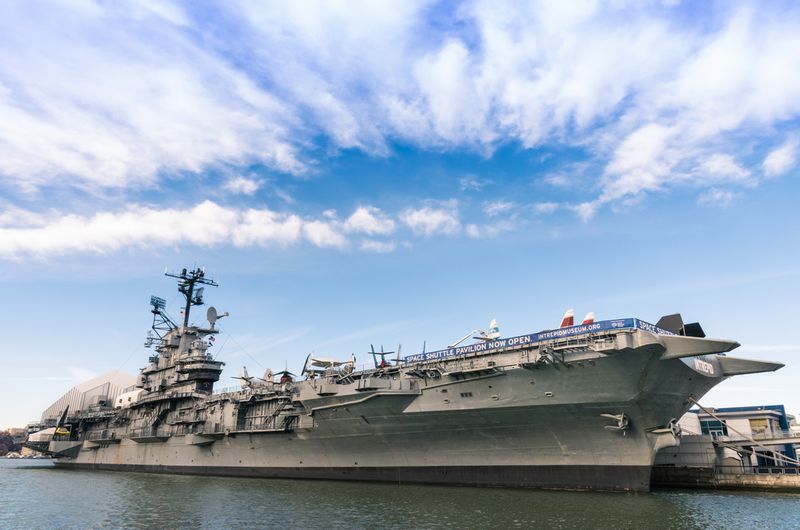 3. Brooklyn Bridge Park
While parts of the new Brooklyn Bridge Park are still under development, there are already dozens of kid-friendly activities to enjoy in this 85-acre public space. The once deteriorated waterfront north of the Brooklyn Bridge has been transformed into riverfront promenades, grassy hills and lush gardens. The park's star attraction is Jane's Carousel, a beautifully restored 1922 merry-go-round that features 48 carved wooden horses and chariots. With 10 swing sets and the city's largest sandbox, Pier 6 is perfect for little ones, and there are two-story slides and a water-jet field that older kids will love too.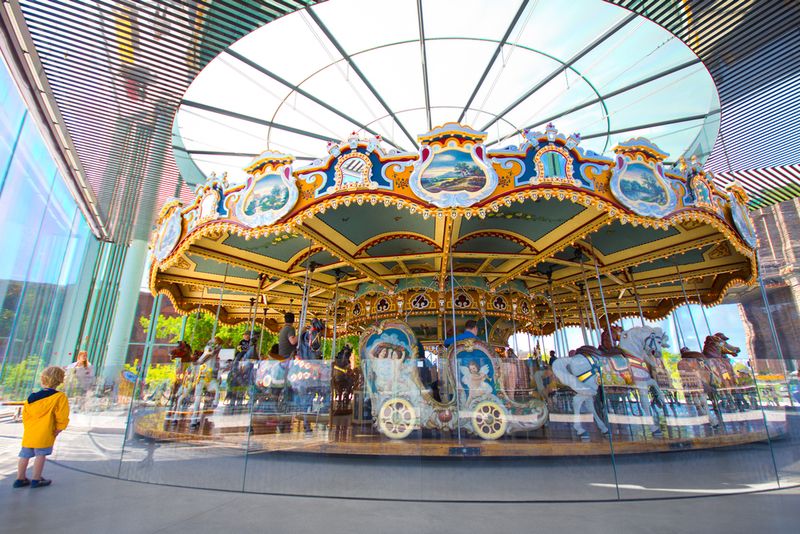 4. Children's Museum of Manhattan
Filled with interactive exhibits and activities that appeal to young children, Children's Museum of Manhattan is the perfect place to take kids between the age of 2 and 10. Each exhibit is designed to engage a child's imagination while teaching them healthy habits and valuable life skills. Hands-on exhibits on five floors of space range from a pint-sized "Little West Side" where kids can pretend to drive taxis around the neighborhood to "The Lab" where little tykes can finger-paint, draw or make collages. The front desk has a sign-up sheet for daily workshops and activities designed for the entire family.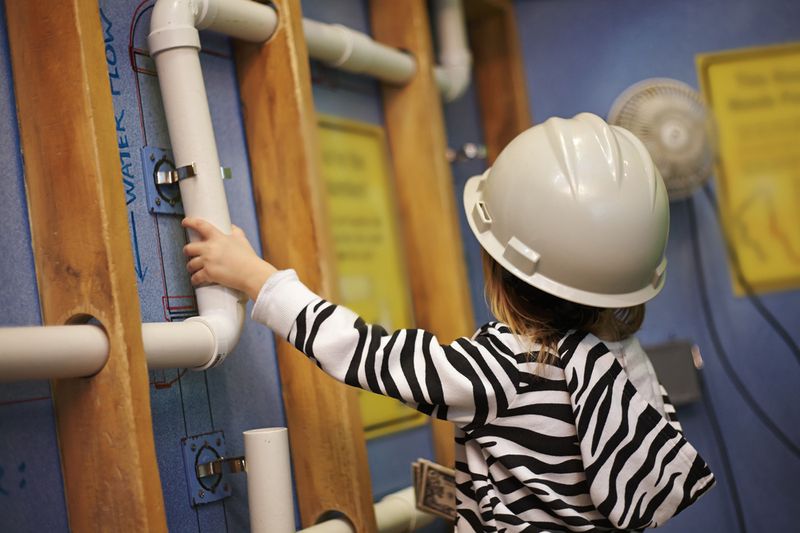 5. Flushing Meadows Corona Park
The largest park in Queens has enough attractions and activities to keep families busy for weeks. In addition to virtually every type of sports field and court, there's an indoor swimming pool, an ice rink and a miniature golf course. The former site of the 1939 and 1964 New York World's Fairs, Flushing Meadows Corona Park also has a museum of art, an 11-acre zoo, a science museum and a botanical garden. Two scenic lakes offer opportunities for rowing and paddle-boating. Picnic areas and playgrounds round out the park's amenities and make Flushing Meadows a great destination for a day out with the family.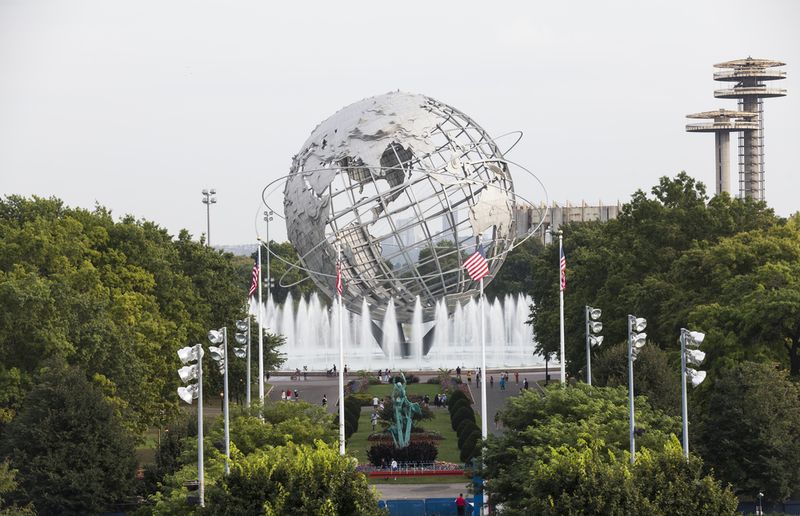 6. Governor's Island
In 2010, New York City took over control of Governors Island in Upper New York Bay and broke ground for a new 40-acre park shortly thereafter. Open on weekends from May through October, the new park includes baseball fields, playgrounds and "Hammock Grove," a 10-acre tree-shaded space with 50 hammocks. Families who visit on "Free Bike Mornings" can borrow bikes and cycle around the park for free. Designated as a National Monument, Governors Island served as a military post for more than 200 years, and visitors can also tour two historic fortresses on the island that date back to the War of 1812. Free ferries to Governor's Island depart from Battery Maritime Building in Manhattan and from Pier 6 in Brooklyn.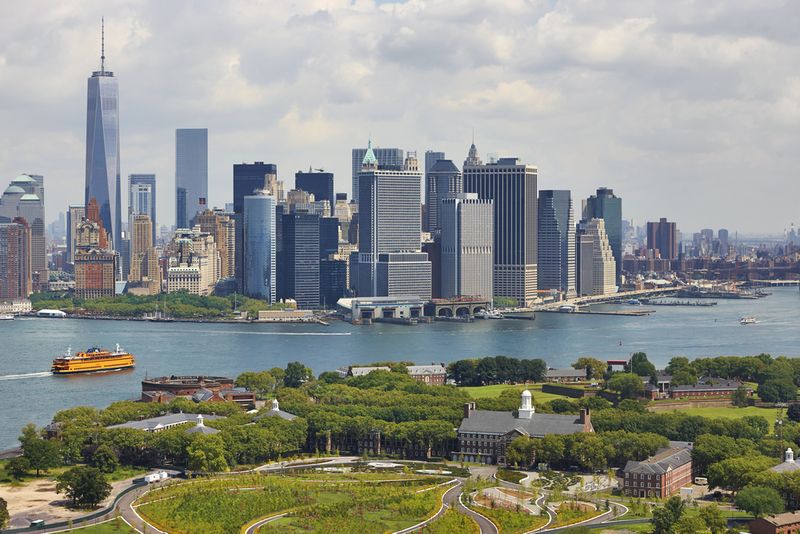 7. Citi Field and Yankee Stadium
Watching the Mets play at Citi Field or the Yankees take the field at Yankee Stadium is a must for kids who love baseball. For families, Sunday is the best day to attend a Mets game as there are different kids-themed promotional items available each week. Kids who join the Mr. Met's Kids Club at the "orange level" also have a chance to meet the mascot Mr. Met Dash and run the bases after the game. At Yankee Stadium, pre-game tours are a great option for families with tickets to a game. Kids can enjoy an exclusive look at the dugout, Monument Park and the New York Yankees Museum. Tours are available at Citi Field too.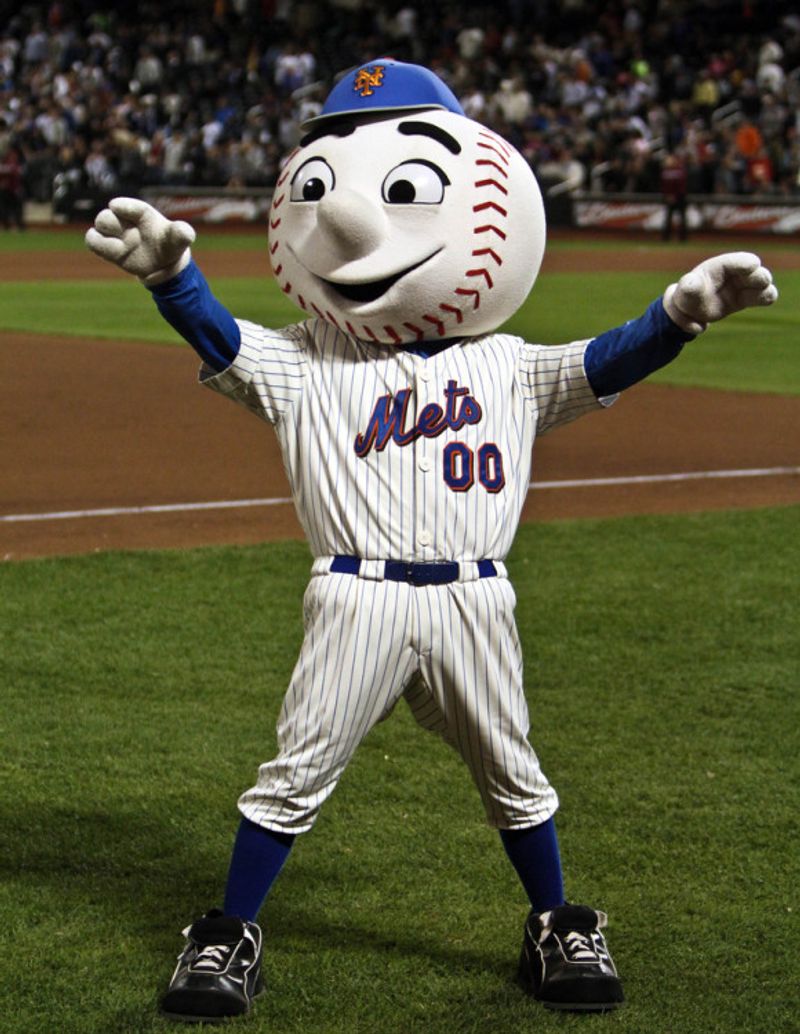 8. Brooklyn Children's Museum
The first museum in the country designed specifically for children, Brooklyn Children's Museum has been delighting kids for more than 100 years. A recent $80-million renovation has made the facility even more appealing. The museum features 30,000 artifacts, many of which children are free to hold and examine with their own hands. Perfect for kids between the ages of one and five, the 1,700-square-foot "Totally Tots" exhibit features sandboxes, climbing structures and a water play area. Other interactive exhibits range from a greenhouse where kids can dig for worms to a "block lab" where families can build pretend cities from different types of blocks.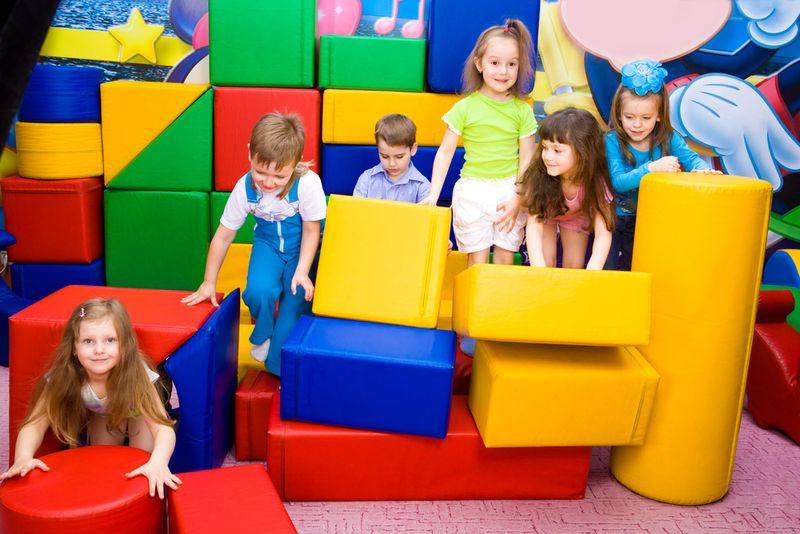 9. Pier 25 – Hudson River Park
Pier 25 is the newest section of Hudson River Park, a 550-acre green space that runs from Battery Park to 59th Street. With an 18-hole miniature golf course, multiple sand volleyball courts, a playground and a working dock, Pier 25 offers something for everyone in the family. The 25,000-square-foot playground boasts swing sets, sand boxes, water features, climbing walls and boulders. Several ships docked at the pier are worth checking out as well, including the historic steamship Lilac and the 142-foot sailboat Grand Banks, the largest wooden vessel in New York City. The century-old tug boat Pegasus offers free dockside tours.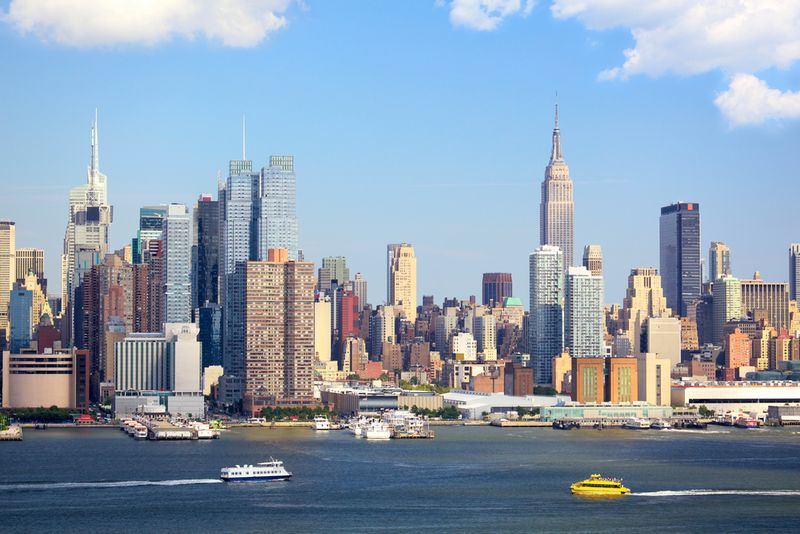 10. Museum of the Moving Image
Home to the nation's largest collection of artifacts related to the art and science of film-making, the Museum of the Moving Image is a great destination for families. The Behind the Screen exhibit alone features 1,400 items from films, including costumes, set design sketches and models. Every Saturday, children age 7 and older can participate in special activities at the Drop-In Moving Image Studio. They'll not only have the opportunity to examine equipment like projectors, film strips and cameras but will get hands-on training in how to make flip books, stop-motion animation and video games too. Family-friendly films are screened every weekend and on school holidays.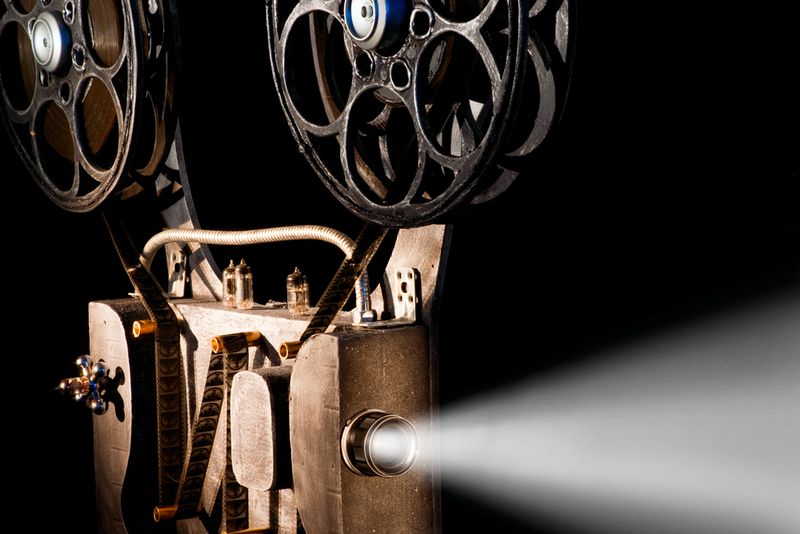 11. Queens County Farm Museum
Families don't have to leave New York City to learn about life on the farm. Established in 1697, the Queens County Farm Museum is the last continuously working farm in New York City. The 47-acre farm is home to hundreds of cattle, sheep, pigs, hens and goats, and there are numerous historic farm buildings and equipment for children to explore as well. The farm even sells its own wine, produce, wool yarn and honey. Queens County Farm Museum also offers family-friendly events throughout the year, including a corn maze and pumpkin patch in the fall.