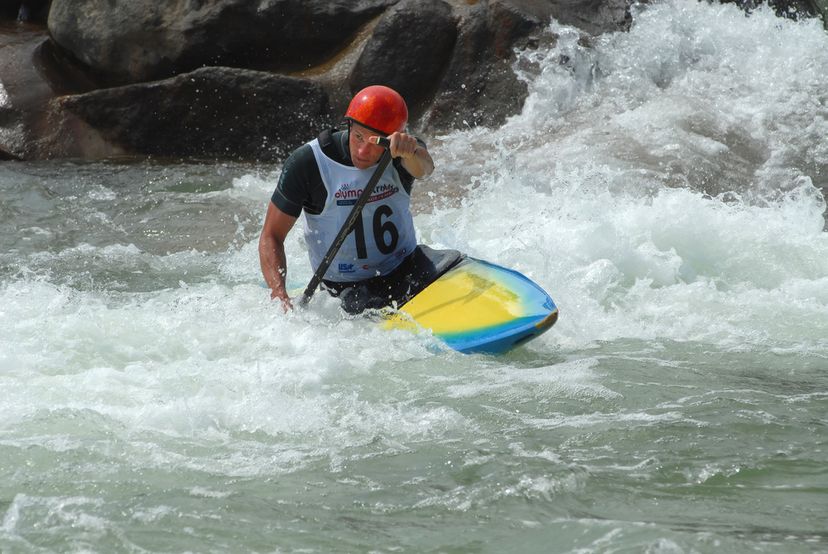 The lively and vibrant city of Charlotte, NC, is the perfect destination with heaps of museums, history and fun for all ages. Whether you're searching for an adventure filled vacation or a quiet relaxing getaway; this city has something to offer. Home of NASCAR, award winning museums and lush tropical gardens it's no wonder Charlotte is nicknamed the "Queen City". We invite you to discover the culture of this city; from the local craft breweries to the farmers market, there's an endless amount of "must see" things. Read on to learn our top eleven things to see and do in Charlotte and discover why so many people choose to call this city home.
1. U.S National Whitewater Center
Home to the world's largest man-made whitewater river; this non-profit recreation and outdoor athletic center is a must visit. Along with the chance to paddle the rapids in a raft or kayak; visitors can zip-line, stand up paddle board, explore the rope courses, mountain bike or choose to hike along one of many trails. Four legged furry friends are always welcome, just be sure to keep them leashed at all times. The site also includes a restaurant serving up craft beer and wine, excellent local food and a chance to watch the kayakers as they barrel role through the rapids. Whether you go for the adventure or for one of many summer concerts; this U.S Olympic training site will not disappoint.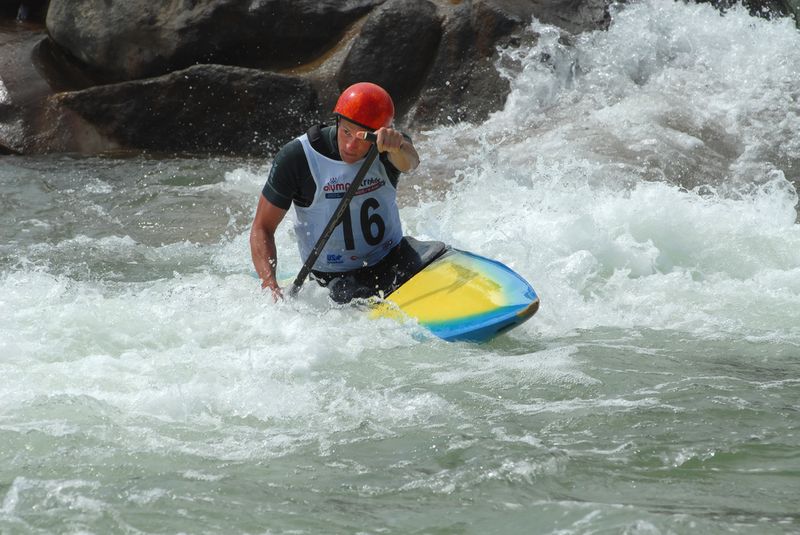 2. Discovery Place
A rainy day in Charlotte is often more fun than a sunny day. Not just for kids; Discovery Place boasts a "hands on" learning experience, aquarium, rainforest and an IMAX theater. Fire up your imagination as you discover exhibits showcasing everything from aliens to bugs to dinosaurs to space travel. Feel free to bring the kids along as not only does Discovery Place offer a fantastic play area but groups the exhibits into age categories, so no worry about the wee ones getting trampled by the older ones. Explore different eco-systems, build mock structures or throw caution to the wind and create your own lab experiment. Just remember; exhibits and IMAX movies change on a regular basis so check the website before heading over.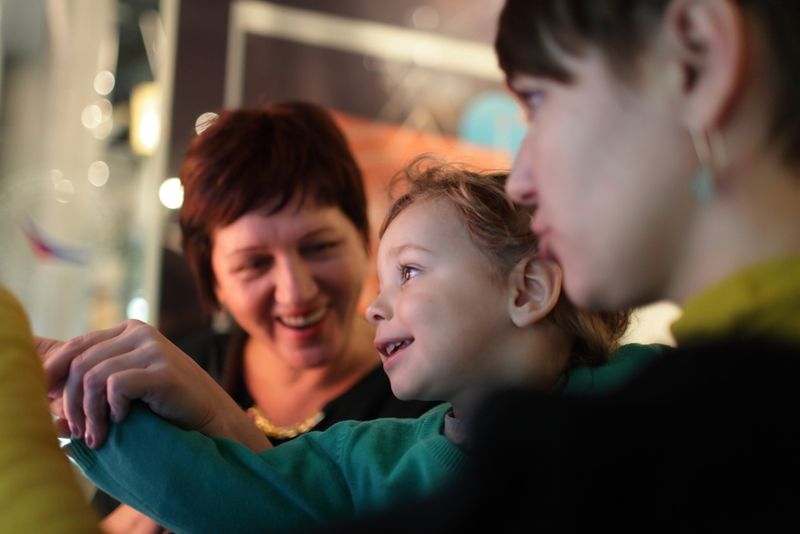 3. See NASCAR in Action
For any NASCAR fan, Charlotte is the destination to visit. The Charlotte Motor Speedway is considered to be the home track of NASCAR and with 2000 acres of speedways, drag racing and a clay oval; it is the awe-inspiring fan destination. If you happen to visit during The Charlotte Auto Fair; you will be part of one of the nation's largest car shows. For the ultimate adventurer be sure to indulge in the NASCAR racing experience where you can drive real NASCAR cars on the same tracks as the pros. If you can't get to a race or car show, don't fret because there's still much to discover. Head on over to the NASCAR Hall of Fame where 150,000 square feet of NASCAR everything awaits you.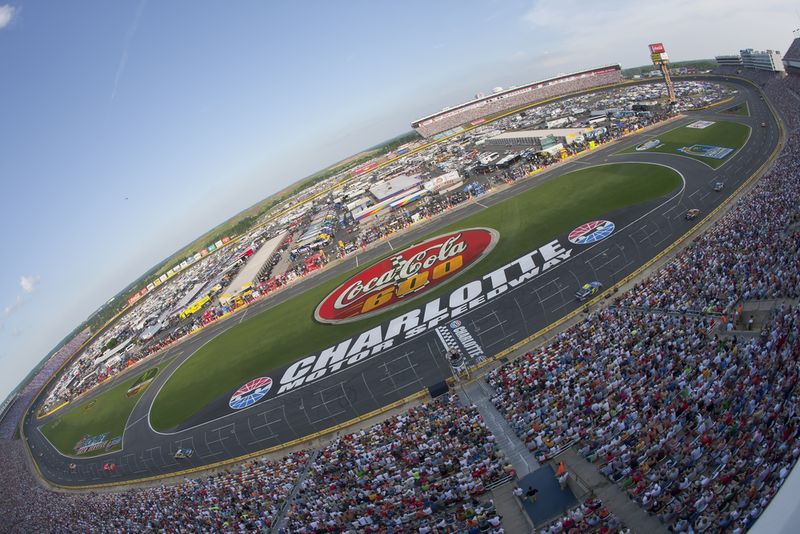 4. Watch a Game
Keeping with the sports theme, our next must see destination is the Bank of America Stadium located in the heart of uptown Charlotte surrounded by the hotel of your choice. Home to the Carolina Panthers; this stadium just went through renovations to implement state of the art technology to further enhance the fan experience. This open air, natural grass stadium boasts high arches and towers at the entrance along with high definition video boards above each end zone and a sound system that can't be beat. With some of the best fans in the country; get ready for intense tailgating, lose your voice kind of cheering and a day you will never forget.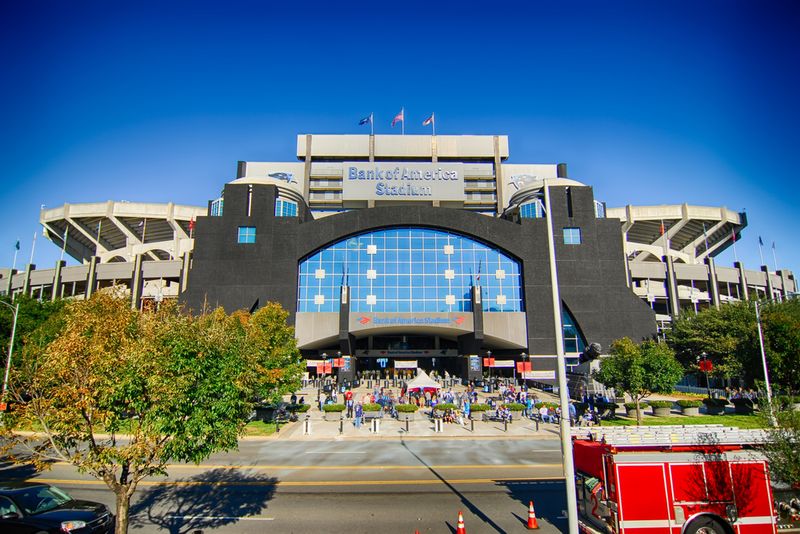 5. Daniel Stowe Botanical Garden
Looking for a place to relax and unwind after some of our more high energy destinations? Pay a visit to some of the most lushes flowers and fountains found at Daniel Stowe Botanical Garden. Located on the banks of Lake Wylie, this 380 acre garden offers some of the nation's best displays of tropical plants and orchids. Take a leisurely stroll through the park; stop to admire the ever changing art displays and watch as fountains sparkle in the sunshine. Be sure to come back during Christmas time for a horse drawn carriage ride, twinkling lights and a visit with Santa. Not to be missed is the on-site Garden Store which offers up some of the best wine in the region.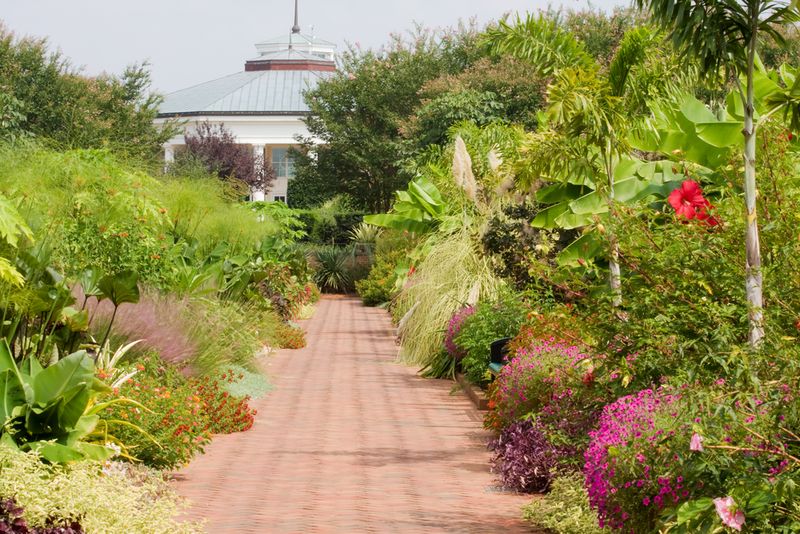 6. Discover the History of Carolina
For the history buff The Levine Museum of the New South will engage, enthrall and teach you about the Southern United States in post-Civil war period. Named one of the best exhibits in the Southeast; Cotton Fields to Skyscrapers offers a hands-on, interactive experience unlike any other. Levine Museum prides itself on using social history in many of its exhibits. People that lived through the experiences have been welcomed to participate and have been an integral part of the museums success. With its free entrance on most Sundays (donations accepted) and free parking for two hours you simply can't go wrong. Spend an hour or two wandering through exhibits and then head onto our next destination for a bite to eat.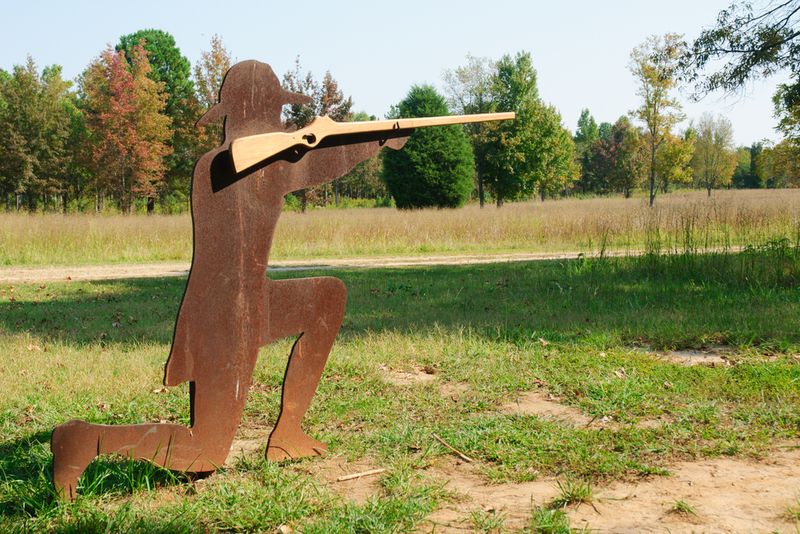 7. Shop Local, Eat Fresh
Located just a stone's throw away from the Levine Museum is the 7th Street Public Market. Open 7 days a week and with free parking up to ninety minutes this is a must stop. The Market has a mission to celebrate the food of the Carolinas and is focused on supporting local farmers. With vendors offering up everything from the best cup of coffee in town to seafood, deli meats and local wines; there is truly something for everyone. You can also find unique gifts at the local gift and craft table. Honorable mention goes out to the gourmet popcorn stand that serves up unique flavours with free samples. Visiting this market will make you feel like a member of the community here in Charlotte.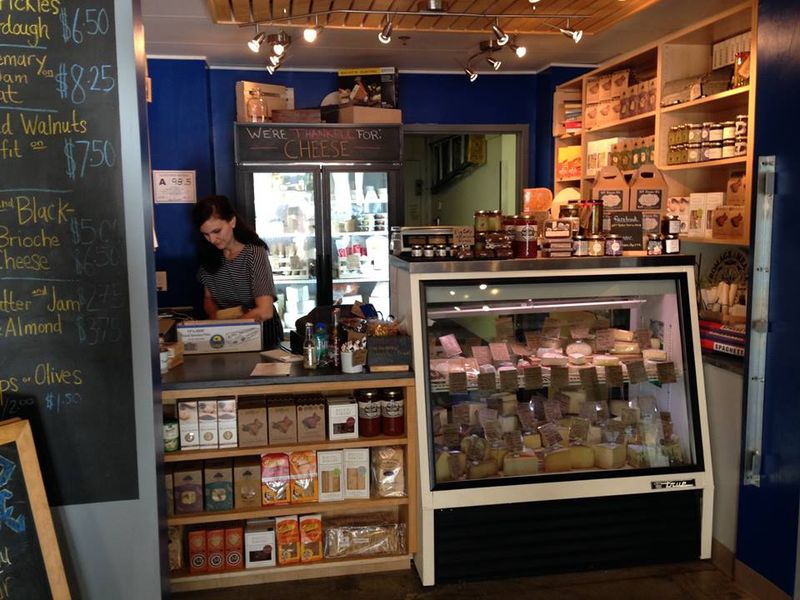 8. Carowinds Amusement Park
What's a visit to a vibrant city like Charlotte complete without a trip to an amusement park? Carowinds is a 398 acre parks that sits right on the border between North and South Carolina. In fact, there is a line that runs through the park and you can jump between states as many times as you want. Besides the obvious thrilling coasters and rides; the park offers a 20 acre water park inside that is included with admission. Planet Snoopy is an all-day adventure for the kids but don't forget that stroller, you will need it! Keep your eyes peeled in 2015 for the addition of the tallest and fastest giga coaster in the world with speeds expected to reach 95 miles per hour.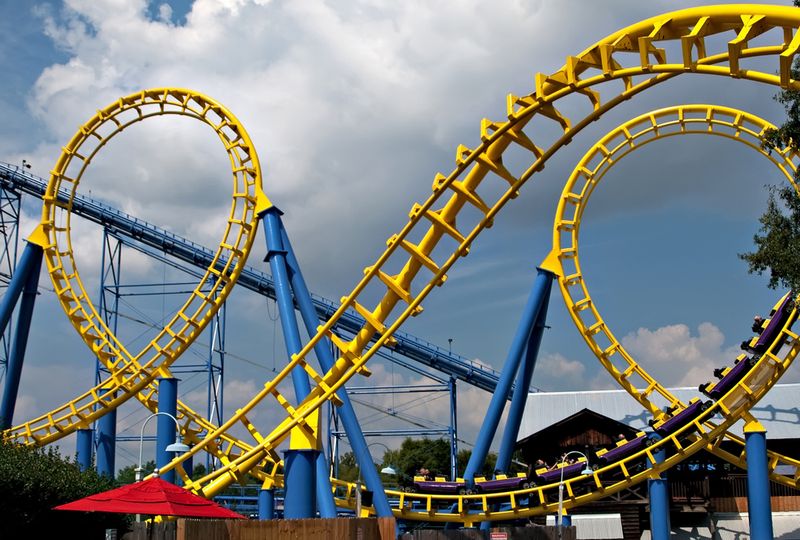 9. Latta Plantation Nature Preserve
Charlotte boasts the country's largest nature preserve protecting over 1,343 acres of natural communities. Interested in discovering over 25 species of raptors? Head over to the Carolina Raptor Center and follow the ¾ mile trail to discover who these raptors are. If you are a horse enthusiast, the Equestrian Center offers guided horseback rides along the trails. Craving some education? Visit the Historic Latta Plantation; a circa 1800 cotton plantation and living working farm. Take a self-guided tour around the yards and head inside for a guided tour through the house where you can learn the history of the land. Spend the day wandering the 16 miles of trail, hop into a canoe on the lake or try your hand at fishing.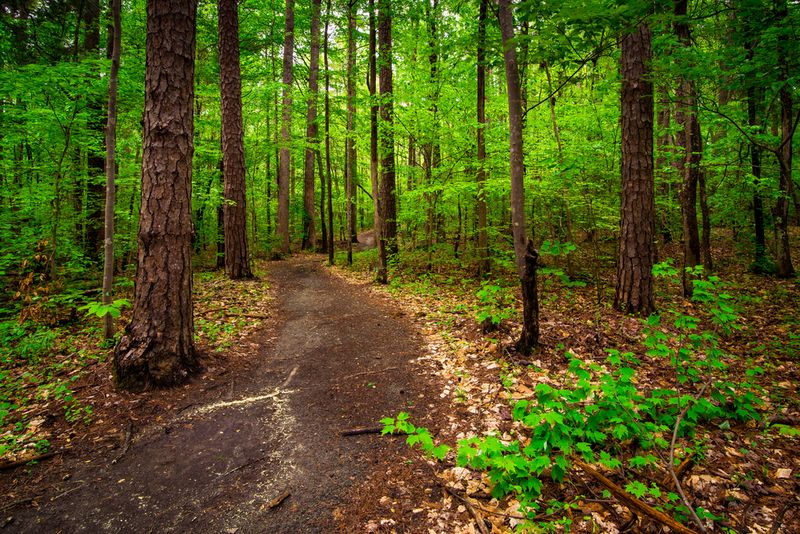 10. Shopping in Charlotte
What is a trip without some shopping? From outlet malls to upscale boutiques; Charlotte is the perfect place for a little retail therapy. First on the list is Southpark Mall, the oldest mall in the city flaunting stores such as Macy's, Tiffany and Nordstrom. For the one who isn't interested in the NASCAR experience, hop on over to Concord Mills located just a mile away from the Motor Speedway. A mix of outlet stores and traditional retailers you can shop until you drop. For a quieter and more tranquil setting, Shoppes at University allows you to not only shop but also dine at one of the casual restaurants nearby. Why not hop into a paddleboat on the lake and take a sunset ride to end your day.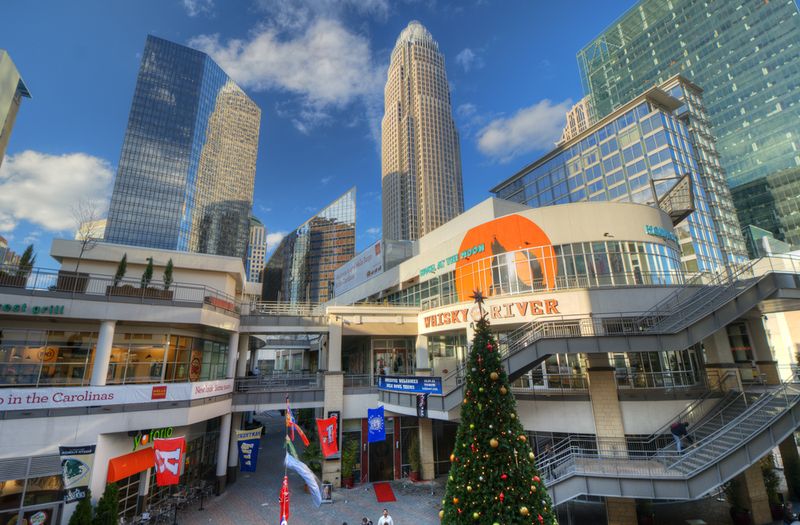 11. Sample Some Craft Beer
Charlotte is known for its passion for local food, wine and beer and it comes as no surprise that breweries are popping up everywhere. N.o.D.a Brewery caught our eye as a must visit, not just for the amazing beer but they offer up free tastings, live music sessions and regular food truck visits. One of the newest breweries, they have become popular for their small batch brewing. Make sure to visit on a Tuesday where every week a small-batch beer is rolled out only in the taproom. Once you have this "NoDable" beer you will never have it again. The one time batches are exactly that, one time only and will never be repeated. For the beer enthusiasts, this brewery is a real winner.