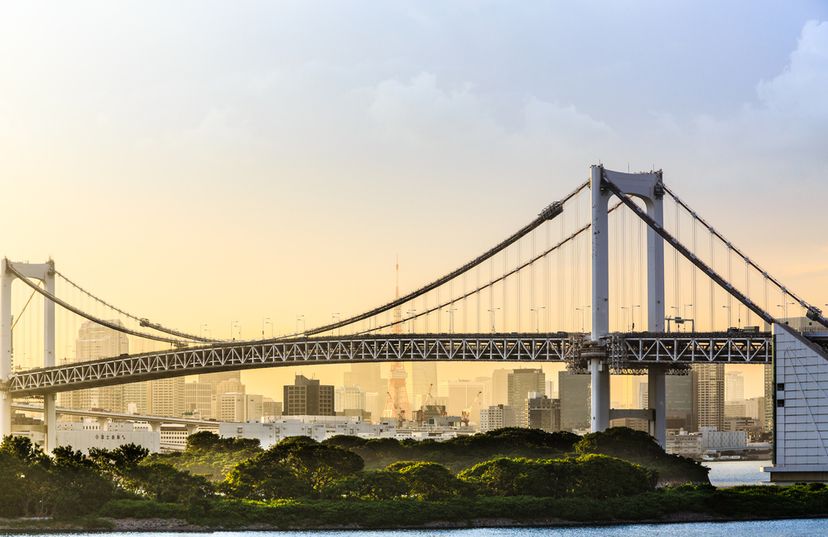 Tokyo, Japan is one of the most populous metropolitan areas in the world and continues to dazzle visitors with its bright lights and contrasting traditional culture. What's even better is that this city is full of awesome experiences that won't cost you a dime! From testing out the newest products of Sony to paying your respects at a famous shrine to watching the sumo wrestlers in action; here are 12 awesome free experiences in Tokyo.
12. Visit a Photo Gallery
You will be taking plenty of photos in Tokyo but if you feel like putting down the pictures and checking out some professional pictures, there are plenty of opportunities in this city. Fuji, Canon, Nikon and Kodak all have photo showrooms that visitors are welcome to check out. They feature both professional and amateur photographers and most of them even have a small camera museum within them. Most of these galleries are open from Monday to Saturday throughout the day and many feature English guides. In most of these galleries are displays of products as well. As a side note, the Shiseido Gallery also offers free admission that hosts photographic exhibitions.
11. Explore the Showrooms
The best showroom in all of Tokyo is Sony as it takes up four floors of the impressive 11-storey Sony Building. On a visit here, you can get your hands on the latest Sony products, some of which aren't even for sale yet. This is definitely a hands-on showroom with staff encouraging you to try out the latest video cameras, listen to the car stereos, play a little Playstation and marvel at the newest computers. Other awesome showrooms in Tokyo include the Toto flagship showroom where visitors can check out the latest in high-end toilet and bath technology. The "washlet" toilets are always a hit here as the seats are heated; a nozzle squirts you with warm water, dries you with air and uses a remote control. Visitors can also see what a $30,000 bathtub looks like! Other popular showrooms include Panasonic and many of the high end fashion designers.
10. Visit a Sumo Stable
Many tourists to Tokyo pay big bucks to visit a sumo stable, but it is in fact a common misconception that these training sessions are off-limits to the public. Many of these sumo stables can actually be visited for free, all it takes it a quick phone call a couple days in advance. There are certain rules that need to be followed though while watching these wrestlers in the early morning training sessions. To start with, there is absolutely no talking while observing the sessions or moving around. Visitors are to remove their shoes and sit with their legs crossed on the traditional cushion. If you happen to speak Japanese or know someone who does, it always helps to bring them along. We suggest asking before you take pictures and bringing a small bottle of sake as a gift. This is your chance to get up close and personal to these amazing athletes and see what it really takes to be a sumo wrestler in Japan.
9. Visit Senso-ji
This is a popular tourist site, for both visitors from Japan and the rest of the world. This ancient Buddhist temple is located in Asakusa, Tokyo and is the oldest and one the most significant temples here. Legend has it that two brothers built this temple in 645 for the goddess of Kannon, the goddess of mercy that kept returning to them in the form of a statue. Today visitors will approach the temple by entering through the Kaminarimon (Thunder Gate) and walk along a shopping street that stretches 200 meters. This street is packed full of souvenirs and local snacks and leads visitors to the temple's second gate, the Hozomon. Beyond this gate are the temple's main hall and a five-story pagoda. The Asakusa Shrine built in 1649 stands just to the left of the temple's main building. All of these structures can be explored for free and the temple is home to many festivals throughout the year.
8. Attend a festival
Festivals are an important part of Japanese culture and happen throughout the year. Festival themes can range anywhere from flowers to the dead to children to the moon and many more. One of the most popular free festivals is the New Bon Odori festival which takes place every summer. The open-air party is for all ages and celebrates dance, with a dance troupe leading everyone in easy-to-follow choreography. Another popular free festival is the Sanja Festival which attracts almost two million locals and tourists each year and is thought to be one the wildest and loudest of all the festivals. Religious ceremonies and large parades make up this party. Whatever time you decide to visit Tokyo make sure to check out the festivals going on, you won't be hard pressed to find a free one around you.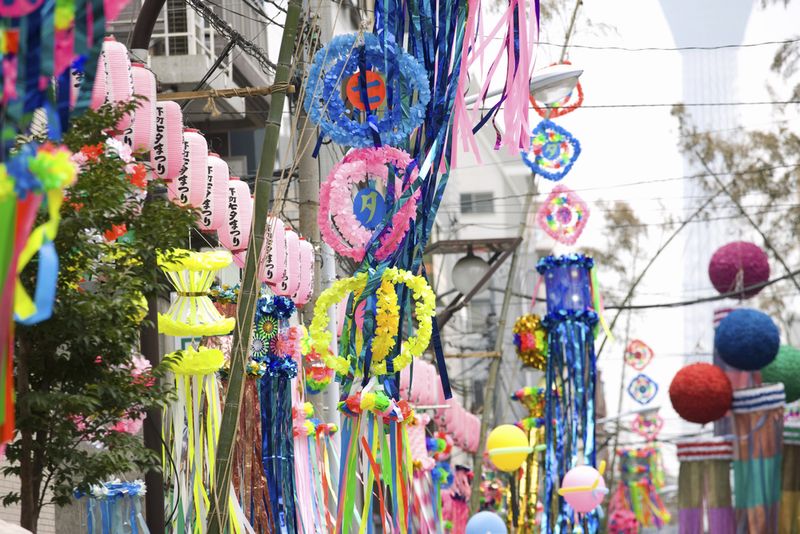 7. Go on a Free Guided Tour with a Local
There is no better way to see Tokyo than with a local guiding you around. There are so many sights to see that it can be overwhelming to tourists and that is where the Systematized Goodwill Guide Groups (SGG) comes in handy. These guides are mainly students, housewives and retirees and operate throughout the city. Tours depart from a variety of location at different times throughout the years and cover attractions in Ueno Park, the Imperial Palace and many more. To take a tour is absolutely free; all you have to pay for is the guide's admissions to attractions. These tours are in English or other languages and can even be booked ahead of time by contacting the SGG groups. What better way to learn more about the city than from someone who lives here.
6. Explore Odaiba
The large artificial island of Odaiba is located in Tokyo Bay, just across the Rainbow Bridge from central Tokyo. Walk or take public transit over the 918-metre-long single-span suspension bridge to or from Odaiba where, weather permitting, you can sunbathe on a man-made beach and view a scale copy of the Statue of Liberty. Visitors flock to this area as it offers plenty of shopping, dining and entertainment. Make sure to window shop at Venus Fort, a shopping mall in the style of an 18th century South European Town which features over a hundred shops. The Ferris wheel on this island offers excellent views of Tokyo Bay and Odaiba and is considered one of the world's largest Ferris Wheels. Whether you want to grab a bite to eat at many of the restaurants, browse the shops or pop into one of the showrooms; it call be done here.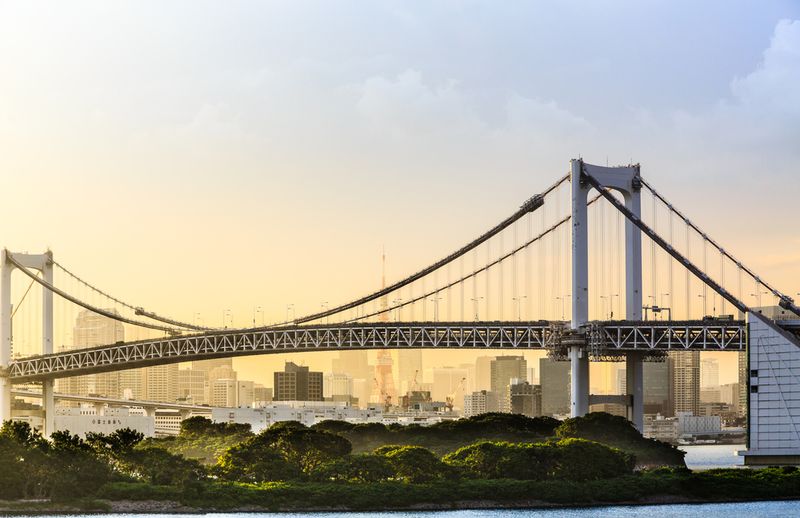 5. Learn Origami
Origami is the pastime of many Japanese children and involves folding paper into the shapes of animals, plants and various household objects. In recent years origami has become more and more popular abroad, but it is here in Tokyo where you can observe and take part in it for free. Visitors will want to head to Origami Kaikan which is a hall that is devoted to the traditional Japanese culture of Origami. On the first floor visitors will have access to an abundance of products that were made in the studio, located on the 4th floor. The studio is open to visitors all the time and here you can witness the process of hand dying the Washi. The third floor is where you will find plenty of paper and origami to purchase as souvenirs. Twice a week the manager of the hall puts on a demonstration of origami and his skills are truly incredible.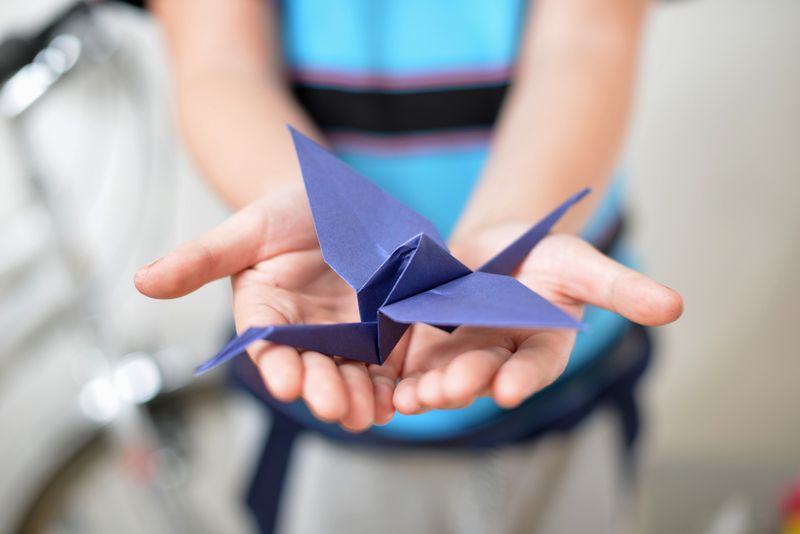 4. Visit Meiji Jengu Shrine
It wouldn't be a trip to Tokyo without paying respects at one of the shrines. We suggest heading to the impressive Meiji Jengu Shrine to do just so. This most famous shrine is dedicated to the late 19th century emperor who opened Japan to the West. Unlike many other Asian places of worship that are bright and colorful, this shrine feels more serene and composed. The shrine sits in the centre of Tokyo, surrounded by a green oasis of nearly 200 acres. If you want to pay your respects make sure to stop at the cleansing station where you can dip into a communal water tank and purify your hands and mouth before offering a prayer. Another way to pay your respects is to toss some yen into the offering box, bow your head twice, clap your hands twice and bow once more.
3. Visit the 'Sake Plaza'
If you have ever wanted to know anything about this popular Japanese specialty drink, the Sake Plaza is where you need to head. Anyone is welcome to come inside this learning center and from outside the building, the education begins. Miniature displays in the outside windows take visitors through how sake was made in the olden days. It is inside of the building where it gets impressive though. Hundreds of sake bottles are displayed along a wall, collected from sake buildings across all over Japan. There is also a ton of information via pamphlets in English about Sake. We do recommend spending a bit of money to do the sake tasting here where you can try five different brands for just about 600 yen. The tasting list is in English and will tell you the region, dryness and sweetness and the price of the bottle, just in case you love it so much you want to buy a bottle after.
2. Climb the Tokyo Metropolitan Government Office
If you want to take in sweeping views of the city there is no better place to do so than one of the free observation decks here. The tallest building complex in the skyscraper-saturated Shinjuku district, Tokyo's 48-story city hall opened in 1991. The south observation deck is open from 930 to 530 pm and located on the 45th floor giving visitors views of Mt. Fuji, Tokyo Skytree, Tokyo Tower, Meiji Shine and the Tokyo Dome. If you want to see the skyline and city at night, it is best to head up to the north observation deck which is open from 930 am until 1100 pm. Each observatory features a café and small souvenir shop and is entirely free to visit. Head on down to the second floor of the building which features a tourist information center with plenty of information about Tokyo and the surrounding areas.
1. Experience Tsukiji Fish Market
It is one of the largest fish markets in the world and is a popular spot, both with locals and tourists, of course only those who are willing to wake up early in the mornings. The market starts off in the wee hours of the morning and sells every kind of sea creature imaginable. The most famous part of this market is the Tuna Auction which happens on a daily basis but only allows the public to witness it on certain days. You will have to get there at 4 am in order to be one of the 120 people allowed in and let us be the first to tell you, the experience is worth the early wake up. Make sure to explore the market after and eat a sushi breakfast, a must for any visitor to Japan. It is important to note that this is a wholesale market and tourists are to stay out of the way of vendors and buyers conducting business.