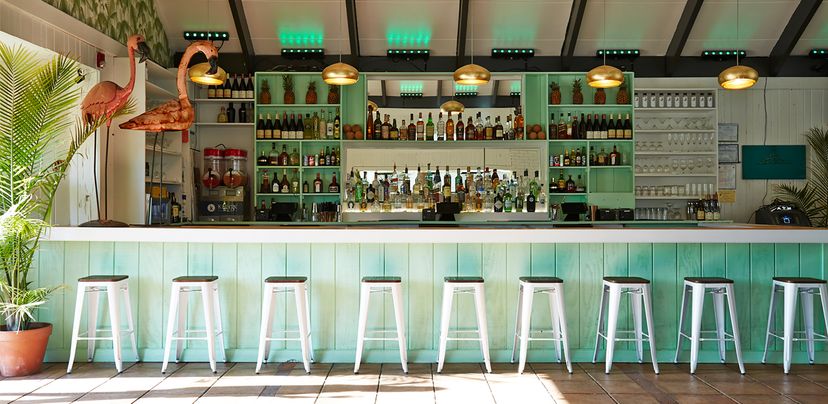 It is New York's favorite beach destination and there is always something new going on, with this year as no exception. From newly renovated hotels to brand new restaurants to pop up shops; there is something for everyone to enjoy. Whether you are looking for a new workout program, shopping experience, a serene yoga experience or simply want to dine on local seafood – you will want to check out these 12 new things to do in the Hamptons. If you happen to miss them this season, don't worry too much as every year brings new favorites to this awesome beach destination.
12. Stay at the Chequit Hotel
This boutique 37-room Inn re-opened in the spring of this year, after operating as a hotel for the past 120 years and getting one serious makeover. Guests should expect a French-inspired décor with lots of grays and whites, tribal-inspired rugs and a mix of classic Victoria with a modern twist. The latest owners of this place have pulled out all stops in terms of food and drink, Jack's Stir Brew coffee will be served along with the delectable pastries from Baked. But it is the new restaurant headed up by Chef Richard Pims that has people talking with its incredible menu and extensive wine list. Known for hosting celebrities such as the Kennedys and Marilyn Monroe in the past, it's a surprise that rooms start at just $195 a night. It may just be the hippest place to stay all season.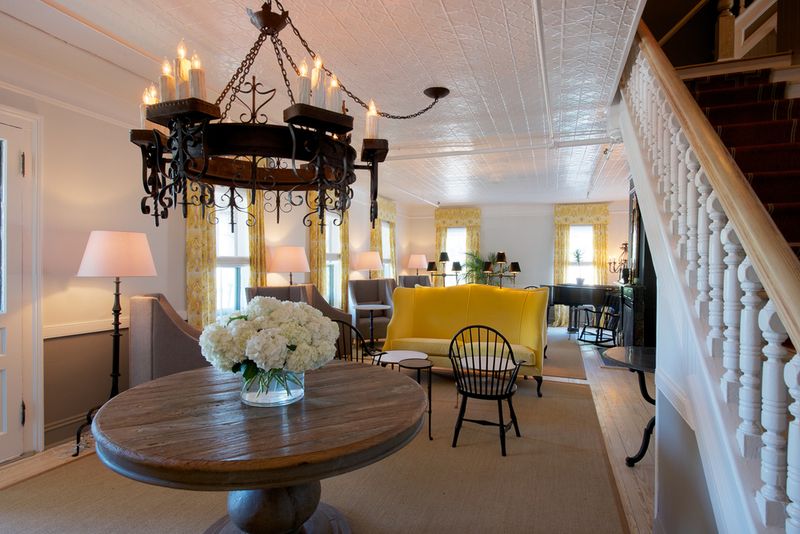 11. Tone Yourself at Physique 57
It is no secret that Hamptonites are obsessed with Physique 57, a boutique workout that took New York by storm, a workout that promises to rapidly transform your body through barre-based training. Not only do the Hamptons feature a Bridgehampton studio at 264 Butter Lane but this year the company partnered with Montauk Beach House for a summer of pop-up workouts. New classes were introduced here including Focused Interval training, a program designed to tone up your arm and glute muscles. The other new class introduced this year to the Hamptons was the Physique Namaste Workshop, a 90 minute class that blends yoga with seat, abs, thigh and arm exercises. There is no better way to get your fitness on than at this incredible body transformation program.
10. Gurney's Montauk Resort and Seawater Spa
This beautiful resort and spa has claimed an ideal stretch of sand on the eastern edge of Long Island since 1926 and this year revealed the first of major renovations. A new wing was created adding an additional 38 guest rooms featuring beautiful furnishings, hardwood floors and private ocean view verandas. Guests can relax next to the new sand-filtered saltwater pool or on the 1,000 foot private beach. A redesigned beach club features a new restaurant and bar, plus gorgeous new cabanas. At night time make sure to try out the Regent Cocktail Club which features live Latin music, authentic Cuban dancing and a range of cocktails. A total of four dining venues were added to this amazing resort, including the next thing to do on our list.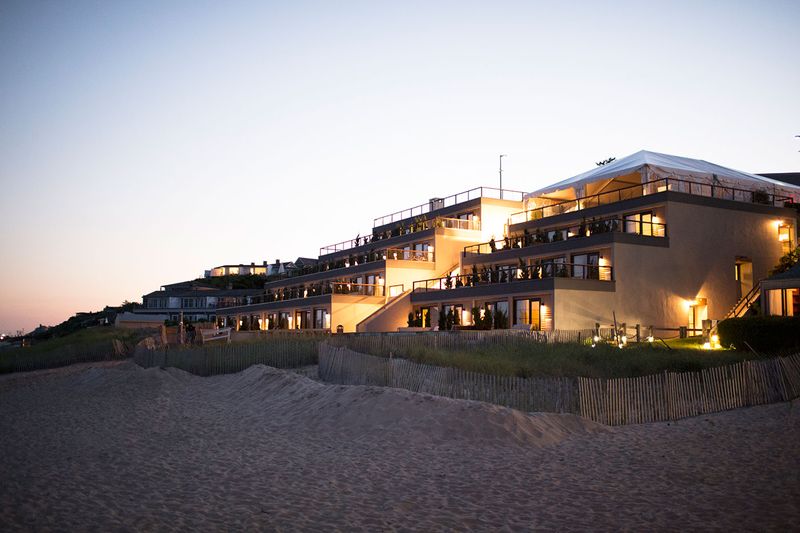 9. Eat at Scarpetta Beach
With a beautiful view of the Atlantic Ocean the see-and-be-seen restaurant opened its door this spring in the Hamptons. Offering fresh local seafood, classic dishes, signature drinks and many Italian choices, this large waterfront restaurant has heads turning. Hamptonites are raving about the presentation of the plates, the staff attentiveness and the beautiful outside lounge area. Connected to the Montauk Resort this restaurant is open to anyone, including the little ones in your life. Enjoy the valet, great décor, modern beach feel and incredible cocktail list.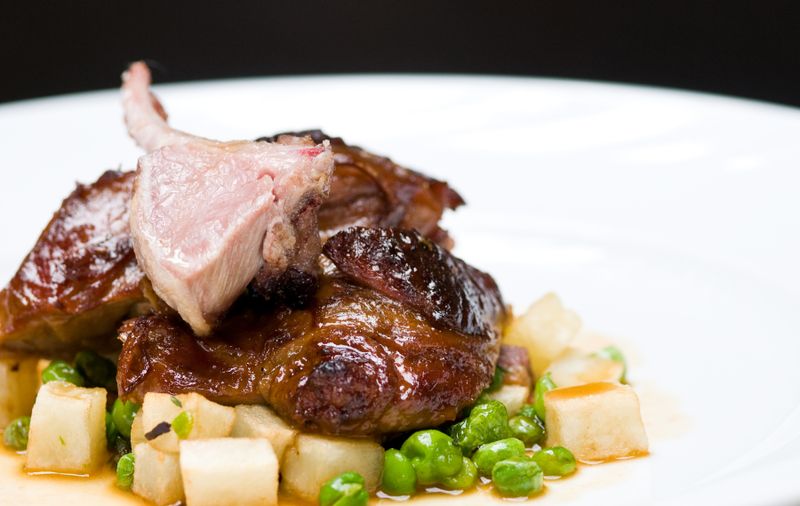 8. Shop on Copious Row
Copious Row launched last year as an online store offering hard to find men's lifestyle products such as a Tom Dixon salt grinder, Duke Cannon shampoo and orange leather wrap bracelet from Tateossian. This year is opened its first brick and mortar store in Sag Harbor, right off the main street. Founded by the one and only David Chines, who has been involved with such brands as LVMH, Fendi and Givenchy, this store offers Christian Lacroix journals and notebooks, Ayres bath products, Alexandra Von Furstenberg home décor items and more. The store is housed inside a renovated 1800's carriage house with original beams and an incredible private garden, making this one beautiful hidden gem. Ladies don't despair as this store stocks not only men's products, but women's as well, including exceptional home accessories.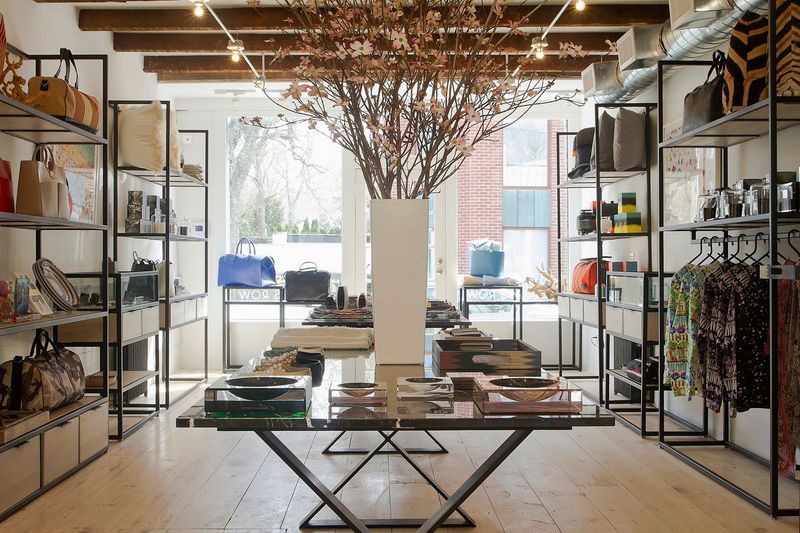 7. Experience the Hamptons Aristocrat
There was a new Hampton catering service this year that quickly took the Hampton's by storm, Hamptons Aristocrat which began offering a variety of food entertainment options. What we mean by food entertainment is such things as catering, vintage food truck, grocery delivery, moonlight dinner beneath the stars and last-minute dinner party catering. Lexi Stolz is the owner of this new venture and last year launched Spoon and Fork, a personal shopping and food concierge service. Aristocrat is something different, designed for the more low-key evenings and focused on offering organic meals. Hamptons Aristocrat source ingredients exclusively from local farms and establishments and can deliver you fresh organic meals in less than two hours. They also happen to love to roll up to your event in their lo-liner food truck offering services from barbecues to weddings.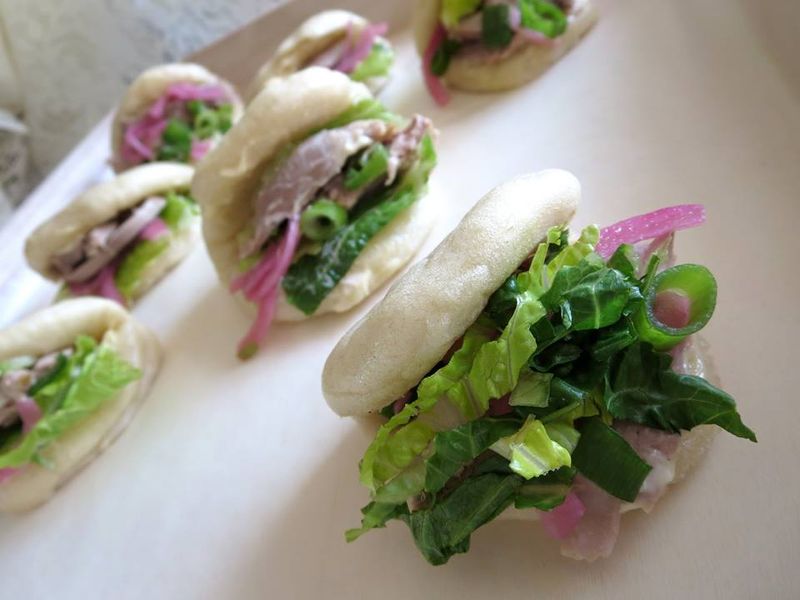 6. Visit the Halsey McKay Gallery
Although this gallery has been around since 2011, the exhibits are constantly changing and visitors should plan on making a stop here to check out some incredible contemporary art exhibits. This year features New York based artist Ethan Greenbaum who creates bold multimedia prints that reference construction materials including foam, wood and ceiling tiles. A photography exhibit by Bryan Graf that centered on the nostalgia of his family's history is also on display. An entire art installation comprised of Graham Collin's shaped paintings will also be present here. The gallery is open Thursdays through Mondays from 11 am-6 pm and scheduling a visit ahead of time is most definitely recommended.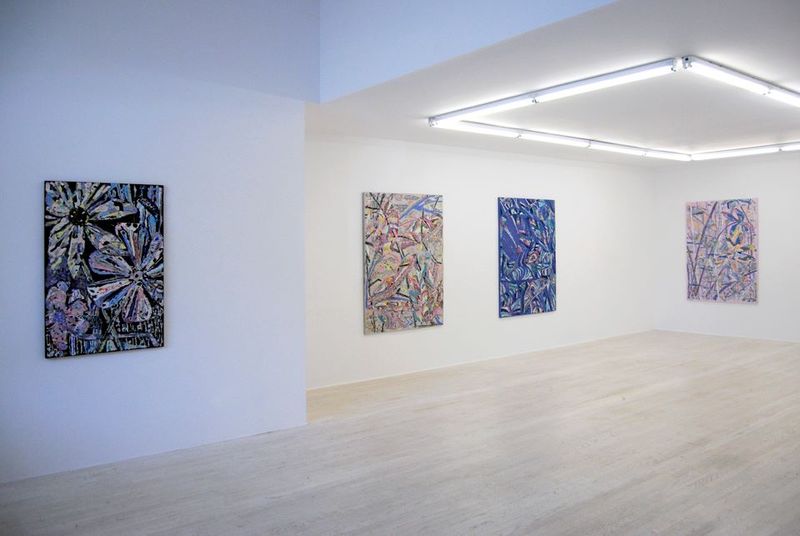 5. Harbor Restaurant
Montauk's new Harbor restaurant opened with a bang this year and has had continued success all summer long. It's no doubt as their laid-back atmosphere seems to be just what people were looking for. During the day guests here pull up their boat, play a friendly game of bocce or ping pong and enjoy long lunches with glasses of wine. Sunset is an entirely different atmosphere as it kicks off a night of live performances, dancing and DJ's spinning beats. Dining here is an absolute treat with a Mediterranean-inspired menu that includes signature dishes such as wood-fired pizzas, pastas and daily caught fish. Crafty cocktails include the Pink Flamingo Martini, The Burnt Freckle Palomino and the Molly Meldrum Mojito. Come early and stay late is the motto here.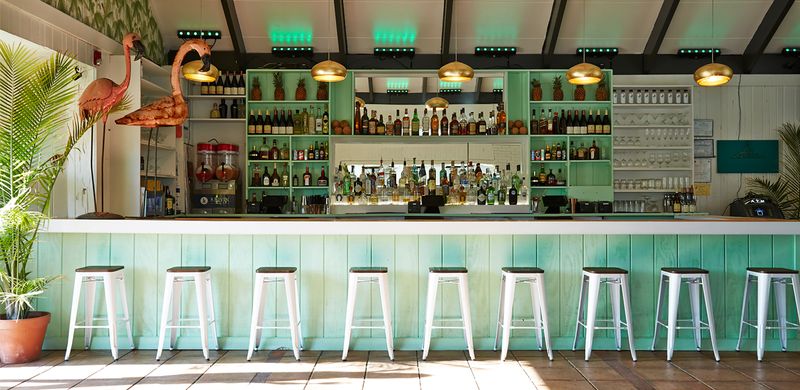 4. Baron's Cove Sag Harbor
Sag Harbor's renovated Baron's Cove will wow guests with its all-American resort feel, a combination of comfort and sophistication after two years of remodeling. The hotel features 67 village and harbor facing rooms and suites with luxury linens, comfortable furnishings and even a pet-friendly room for those traveling with their furry friends. This family-friendly resort does a great job in providing amenities such as a heated saltwater pool, tennis courts and complimentary beach shuttle service. They also provide beach chairs, umbrellas and even a picnic lunch if you so desire. The cozy dining room serves up fresh local dishes including daily surf-and-turf specials, or guests can order from the special poolside menu. There is an on-site concierge willing to help you plan your daily activities, a perfectly manicured lawn and a wonderful story to be told about the history of this resort.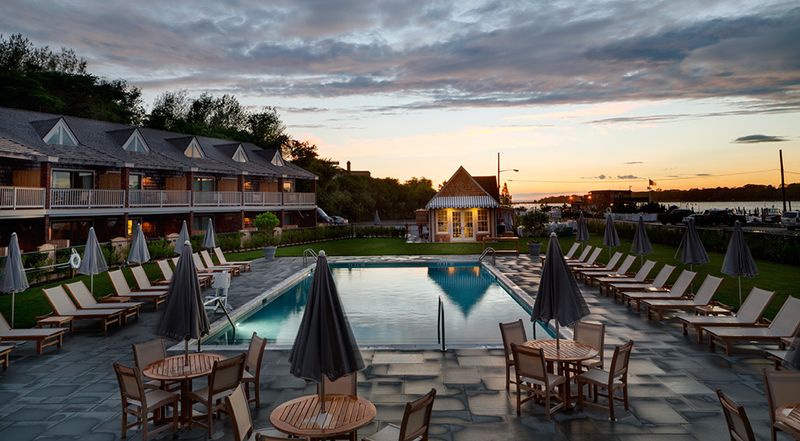 3. Attend a Gala
Every year the calendar teams with benefits, galas and balls in the Hamptons and we suggest taking one in if you happen to be here. In the town of Southampton a black tie Founders Day Ball will be held with dancing and drinks. East Hampton will be hit with a Great Gatsby-themed soiree, an event that demands a 1920's dress code, a red carpet and confetti bombs. The annual Surf Lodge Summer Benefit Concert, in support of the Montauk Playhouse takes place every year and features incredible music groups. St. Jude's Children's Research Hospital is also known to throw a fundraiser each year here. Expect to pay anywhere from $100-$200 a ticket for anyone of these events, but rest assured there will be plenty of laughs, dancing, drinks and food involved at all of them. Get into your party dress and mingle with New York's elite.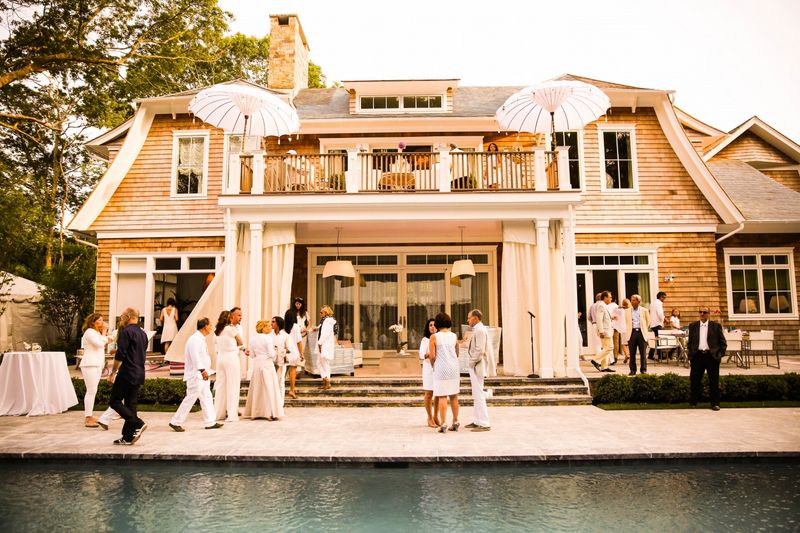 2. Grab a Cocktail at Lazy Point Pop Ups
Hailed as New York City's happy place, Lazy Points is an urban beach house that focuses on handcrafted quality cocktails, great music and spectacular service. This year's hit is the Hamptons with its pop-up at Montauk's Memory Motel on Monday nights. For those looking to party, kick back or relax with an incredible cocktail, this place is for you. This NYC mixology hotspot offers such cocktails at Beats by Dre and Bramble Rose. Inspiration for Lazy Points actually came from the Hamptons and therefore it is no surprise they have returned to their roots to offer incredible cocktails. One can only hope that this pop up becomes a more permanent fixture here, as the food, atmosphere, drinks and service are impeccable.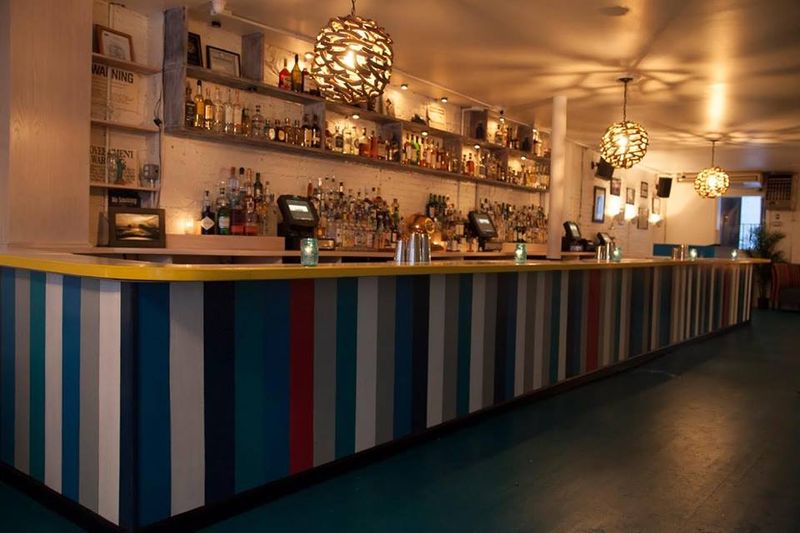 1. Yoga at Wölffer Estate Vineyard
This famed winemaker is known for its fabulous rose that flows almost like water throughout the summer in the Hamptons and just when we thought they couldn't possibly get any better, they started offering Yoga in the vineyards. Certified instructors come from all over the Hamptons to lead outdoor yoga classes each week in either the scenic gazebo or underneath the huge shady tree. As long as the sun is shining classes are held throughout the week, in the mornings or for sunset. All you need to do is bring your yoga mat and water. Drop in classes are $25 and multi-class packages are available for purchase. Yoga goers will meet at the main winery and stroll through the vineyards before getting ready to get Zen. If Yoga isn't your favorite workout why not attend one of the High intensity interval training boot camps that take place every Saturday morning. Whichever activity you decide, we highly recommend stopping in for a glass of their excellent wine afterwards.