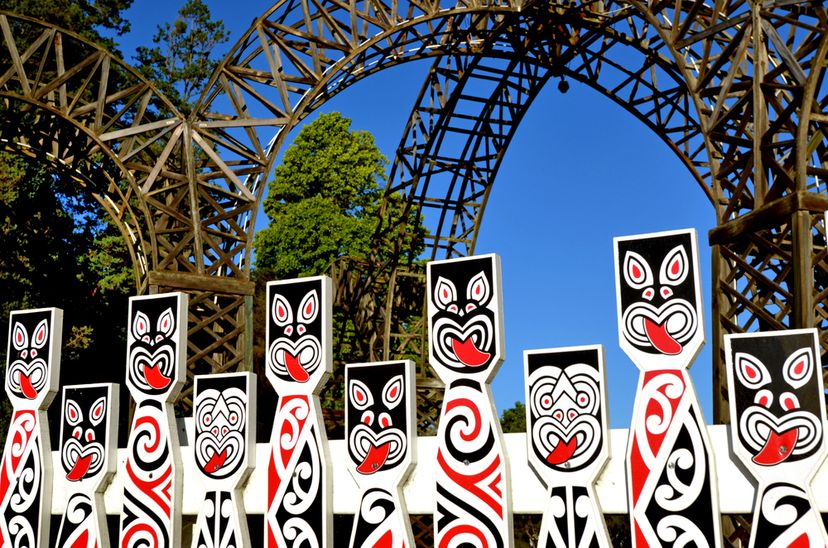 When it comes to visiting Auckland; New Zealand's most populated major city, there are more than a few things to do and see. Activities are diverse and range from a quick ferry ride out of Davenport or Auckland City to a full day in the beautiful Waiheke Island. This is the perfect location for a long stay over or a quick day-trip. Restaurants, bars, shopping and even international events are all a possibility when you visit Auckland. The volcanic fields and historic museums help you to get the real feel of the city when you take the time to see all it has to offer. If you are ready to plan a trip that is truly unforgettable, then the 12 things highlighted here should definitely be on your "to-do" list. This will ensure that you are able to experience everything that the beautiful city of Auckland has to offer.
12. Auckland Museum
Here you will experience exciting stories of the people of New Zealand, the Pacific, the native fauna and flora, and the various landforms that are unique to these islands. This information is told in a memorial that is dedicated to those who have sacrificed their lives for the country. When it comes to learning about Auckland's history, there is no better destination than this museum. The museum provides visitors with a continually changing selection of international and local exhibits. From unique stories of Auckland to exhibits of the World of 'WearableArt', you will find something new and interesting every single time you visit.
Auckland Museum is open most days and offers free admission for locals. If you plan to visit often, you will also be able to purchase the MyMuseum card, to help you receive a number of benefits. The Museum can provide both old and young with an experience that they will never forget and the opportunity to learn about the history and cultural significance of the area. You can learn about the Maori people or visit the War Museum, each offering a unique look at what Auckland offers and its rich and historic past.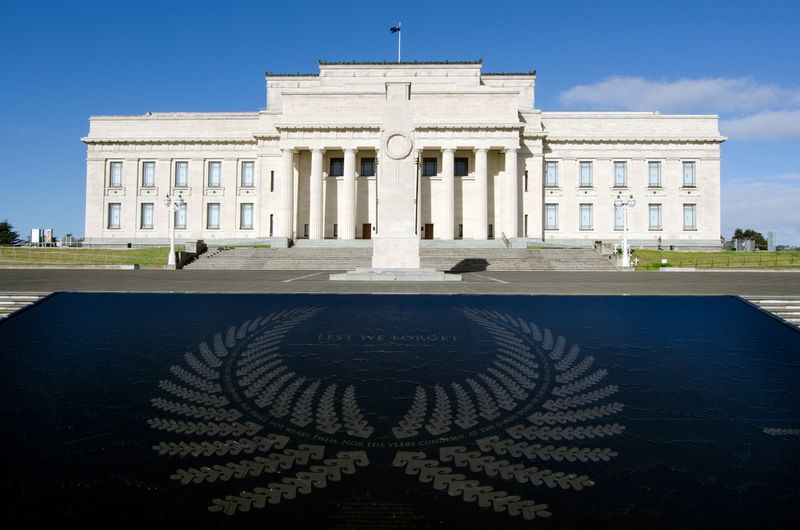 11. Wynyard Quarter
Wynyard Quarter is the most recently developed area in Auckland. It sits right on the water and offers great dining, a number of family friendly play areas, various markets, and an outside cinema during the summer months. You can take time to enjoy a delicious meal overlooking the water located at the North Wharf. Don't miss out on the well-known Auckland Fish Market.
Some of the top things to do while in Wynyard Quarter include: Dining next to the water at one of the harbor side restaurants, shopping from a huge selection of fresh fish at the fish market and visiting the maritime themed play space that offers a sand floor and basketball court. The entire area is designed with salvaged materials that offer a modern twist. The fact is that Wynyard Quarter is a location that everyone can enjoy. Visit the Karanga Plaza Kiosk and explore the various interactive displays or admire the sculpture of the Wind Tree while enjoying views of yachts and the beautiful harbor. Here you can enjoy a relaxed day or evening, spending time with your family or friends no matter what you plan to do or what you want to see.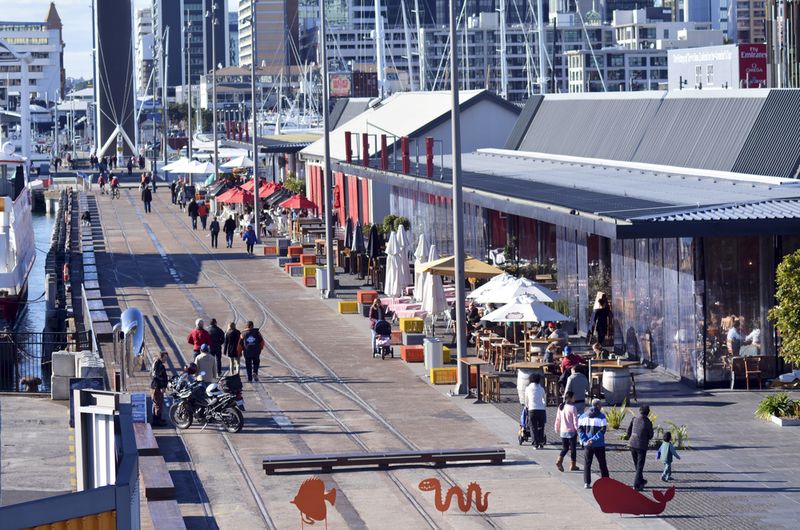 10. Auckland Art Gallery
Culture, heritage, and history are all brought to life at the Auckland Art Gallery. Founded back in 1888, this is still the most compelling experience of visual arts in all of New Zealand featuring a collection with over 15,000 pieces. The art gallery underwent a comprehensive heritage expansion and restoration; reopening in 2011, and It was named the World Building of the Year in 2013/2014. Visitors can explore a diverse collection of contemporary, modern and historic New Zealand art, as well as work from other Pacific Island Artists and Maori people.
There are international print, sculpture and painting collections that range from 1376 to the present day. The gallery also hosts a number of international touring exhibits and offers a number of film screenings, performances, talks and exciting children's activities throughout the year. When you visit, you will definitely have a memorable experience and one that every member of your party will not only enjoy, but also remember with fondness.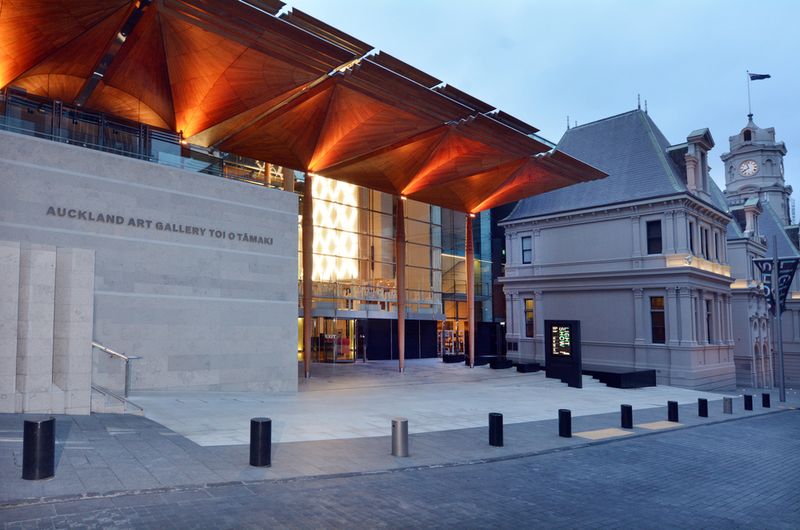 9. Enjoy a Harbor Cruise
Are you ready to experience the picture perfect harbor in Auckland on a relaxed and impressive cruise? You will be able to enjoy the stunning scenery and the fresh sea air while you travel down the harbor, all with the power of the wind. This is one of those experiences that you really need to have in order to fully understand. While on the trip you can enjoy a complimentary hot beverage or even a local beer or wine from the cash bar on-board. You can also ask questions to the knowledgeable and friendly crew, learning more about the Auckland harbor, as well as its rich, sailing past.
When you book your trip, be sure that you are ready for the experience by wearing flat shoes and a light jacket. You will also want to bring along your camera in order to capture the scenes that you will experience. While this trip offers adult beverages, it is great for children as well, and one that they will be sure to enjoy. Being on the water and experiencing Auckland in this manner is something that is unlike anything else.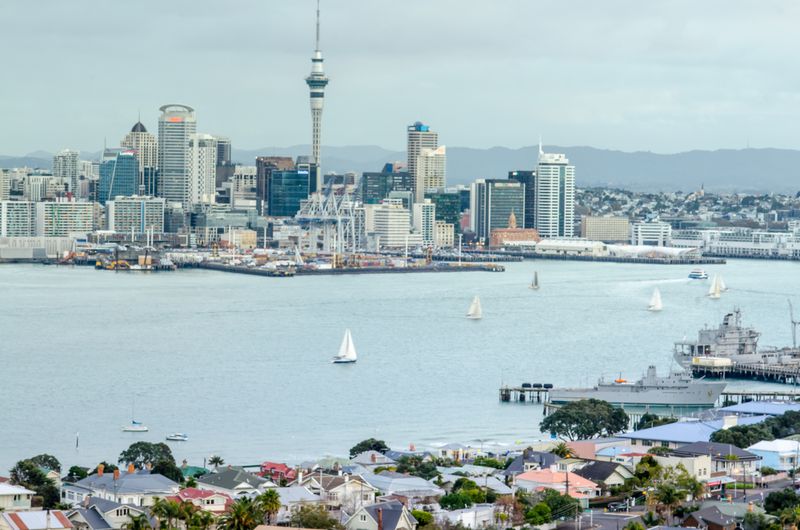 8. Visit the Sky Tower
The Sky Tower has 360 degree panoramic views that offer a truly spectacular look at Auckland. Visit during the day and stay to see the lights that are on when night falls. If you are ready to experience a truly captivating experience, then the Auckland Sky Tower is a destination that you don't want to miss. At a height of 328 meters, it is the tallest man-made building in all of New Zealand and offers visitors spectacular views of up to 80 kilometers in all directions.
When you arrive at the Sky Tower, you will travel up in the glass fronted lifts to one of the three different viewing platforms. If you are looking for more excitement, then check out the SkyWalk around the pergola at 192 meters or consider the SkyJump off of the Tower. Once you arrive you can also experience the elegant and chic restaurant owned by Peter Gordon, The Sugar Club, or relax with light refreshments or coffee at the Sky Lounge or even dine at Orbit –Auckland's only revolving restaurant.
The Sky Tower is considered of the most spectacular and exhilarating tourist attractions in all of New Zealand and one that you will definitely not want to miss.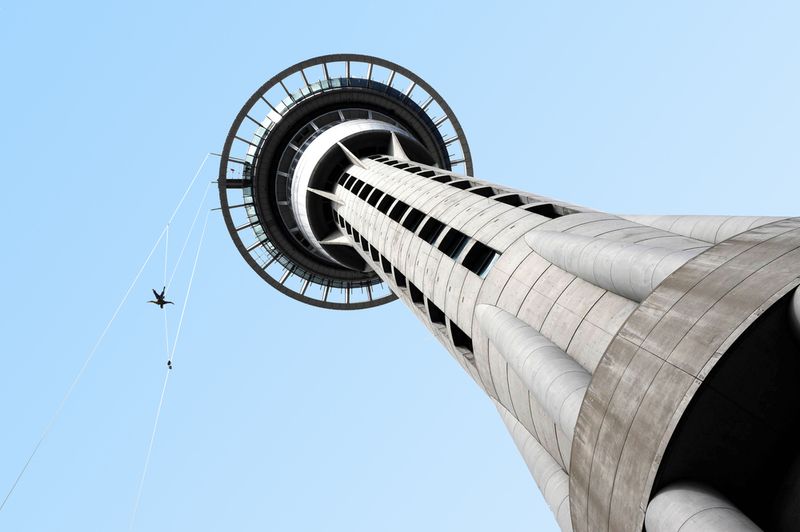 7. Stroll through Auckland Domain
The Auckland Domain is the oldest part of the city, offering a large amount of space and diversity found now where else in the area. The park, which is 75 hectares, has been created by an extinct volcano's cone. The "tuff rings" were created by the volcanic activity that took place thousands of years in the past and it is able to be seen in the various land contours and actually forms a natural amphitheater, with over 10 hectares having been developed into first class sports fields.
This park has it all; classic charm that is offered by formal gardens, green clearings perfect for family picnics and impressive statues. The majority of these are found in the formal gardens so keep your eyes peeled as you don't want to miss them. In addition to the sculptural works from some of the leading artists in New Zealand, such as John Edgar, Louise Purvis and Fred Graham, the Domain is also home to the War Museum, where visitors can experience the military history of the area.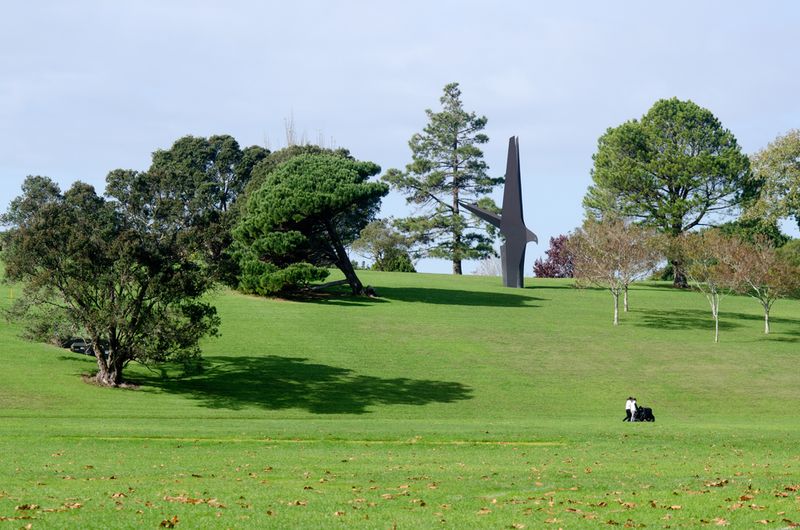 6. Learn about Maori Culture
If you're seeking a truly dynamic and unique experience during your visit, then learning about the Maori Culture may be just what you are looking for. The Maori (also known as 'Tangata whenua' in native language) are the indigenous people residing in New Zealand. They came to the area more than 1000 years ago from Hawaiki, their mythical homeland. The Maori make up a total of 14 percent of the population and their traditions, language and history are essential to the identity of New Zealand.
One of the best places for visitors to learn about the Maori culture is on the Marae or the tribal meeting grounds. There are a number of areas where you can take organized tours allowing you to witness first-hand traditional Maori singing and speeches while getting to see the actual meeting houses and have the opportunity to meet the locals. You will also be able to enjoy a traditional Hangi feast that is cooked in earth ovens.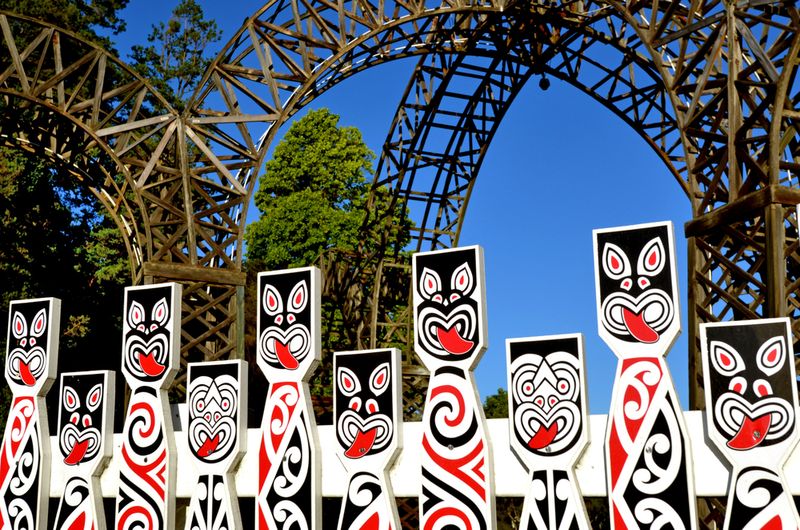 5. Piha Beach
This is one of the most popular beaches on the west coast of Auckland. However, due to the vast stretch of dramatic looking black sand, it usually feels uncrowded and isolated. Additionally, the impressive surf found at Piha Beach draws in seasoned surfers, and it is the ideal swimming location during the summer.
If you are planning a visit to Piha Beach, here are some areas you don't want to miss: Waitakere Ranges -where you can witness a view so spectacular that you will definitely want to have your camera in hand.
Visit Lion Rock, which is the most iconic landmark found in Piha. You can also see the Maori carvings at this location. If you are looking for legendary surf, then the waves found at Piha Beach are where you should be. The Piha area is renowned for the rugged beauty that it offers. You can wind your way through the rainforest and enjoy views that most people only dream about. Beautiful winding paths, surf that is some of the best in the entire world and so much more; you cannot imagine all that Auckland has to offer for you when you visit.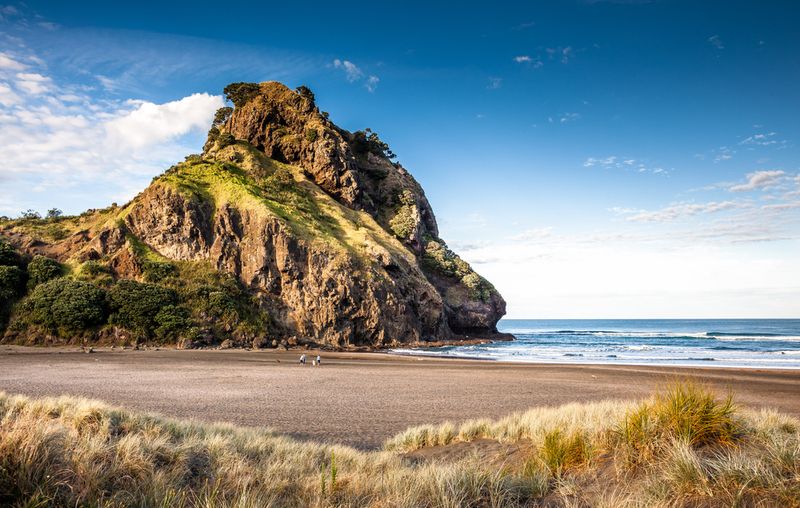 4. Auckland City Heritage Walk
One of the best ways to appreciate the rich heritage of the area is to explore uptown Auckland on foot. When you do this, you will be able to appreciate the exquisite detail of the buildings, and receive a glimpse into the past of the historic area. During your walk, you will encounter a number of beautiful buildings and spaces that have been registered with the New Zealand Historic Places Trust. This is the ideal encounter for any architecture enthusiasts and history buffs.
Some of the highlights of this area include the fact that this is the retail, civic, cultural and entertainment hub of the entire city. You will be able to enjoy the stunning heritage buildings, which include the Auckland Art Gallery, Town Hall and Civic Theatre. You can also enjoy Auckland City Heritage Walks for the midtown and downtown regions if you desire. While you can enjoy these heritage walks on your own, you can also enjoy a tour that will walk you through all of what the city offers, highlighting areas of specific historic relevance. This ensures that you will not miss anything when it comes to your visit to Auckland.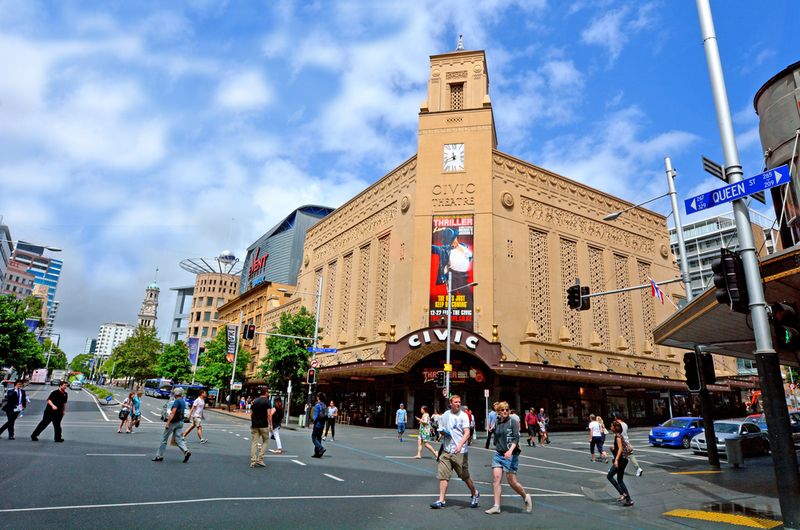 3. Explore Waiheke Island
Exploring Waiheke Island is an experience that you will never really forget. Here you will find a haven of vineyards, beaches and olive groves, all just a short 35 minute ride by ferry from the downtown area of Auckland. There is no question that Waiheke is an entire world away in experience, lifestyle and landscape.
If you visit Waiheke Island, you will find countless galleries and craft boutiques in this haven of homeland artists. There are a number of locations where you can enjoy great coffee, as well as a taste of the fresh Pacific Rim cuisine that is offered only in New Zealand. The island is also boasting over a dozen different vineyards, many offering relaxed restaurants on-site. While visiting, you can also enjoy strolling along the white sandy beaches or taking to the water for kayaking or swimming. However, you can also simply enjoy the sun with a quaint picnic on the shore. This beach is one of those "once in a lifetime" locations that you will need to experience in order to fully understand what is so special.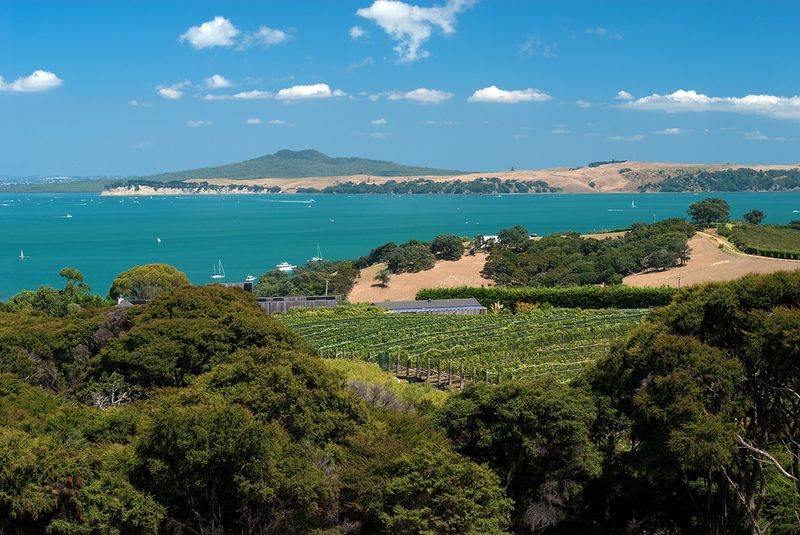 2. Spend a Night on the Town
If you enjoy a full-on party, or just want to have a casual drink with friends, Auckland definitely has you covered. Some of the best places in the city to visit include:
Britomart; one of the newest precincts in Auckland and offers a number of new bars that are ideal for midweek drinks or even to start out your big night in the town. CBD; There is a reason it has earned the name of the Big Little City. There are a number of smaller locations inside of CBD that offer countless cafes, clubs and bars where you can get lost and have fun. K'Road; No night out would be the same if you didn't spend some time on K'road. While it has a slightly notorious reputation, this is only because you are guaranteed to have a good time.
Kingsland; if you are looking for a place for a drink after the Rugby World Cup, then Eden Park or the train station are the ideal options. Mission Bay; an extremely popular location during the summer months offering a number of restaurants and bars with outside decks providing beach views. Ponsonby; while Aucklanders have somewhat of a reputation in New Zealand, there are some that argue this reputation has come all from Ponsonby. However, if you want a big night out or a great cup of coffee then visiting one of the bars here is definitely for you.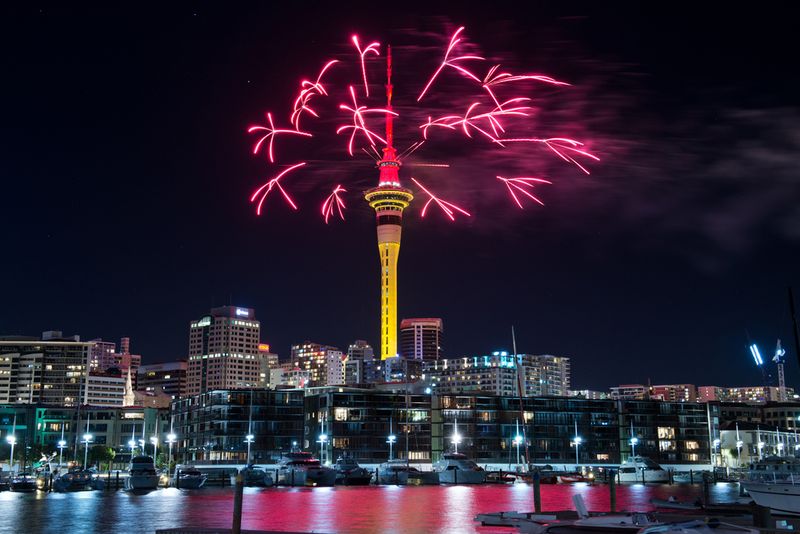 1. Auckland Volcanic Field
The metropolitan area of Auckland sits right on top of a volcanic field that is made up of 48 different cones. The majority of the volcanoes are completely extinct, but the actual area itself is thought to be dormant. No matter where you are in Auckland, there is a green volcanic cone nearby. The two most prominent and well-known are One Tree Hill and Mount Eden. Mount Eden or Maungawhau -in native language, means mountain of the Whau tree. It is 196 meters high and Auckland's highest point. If you are visiting, a climb to the summit is a must do and you will receive a spectacular view as a reward.
One Tree Hill, or Maungakiekie is home to the biggest Maori settlement in all of New Zealand and includes three hillfort sites. The area is full of prehistoric earthworks and fascinating fortifications. For a visit to Auckland, you really cannot afford to stay away, since this is the basis and foundation of the entire town, it is an area that you should explore well. This will ensure that you have truly experienced some of the best that Auckland has to offer.