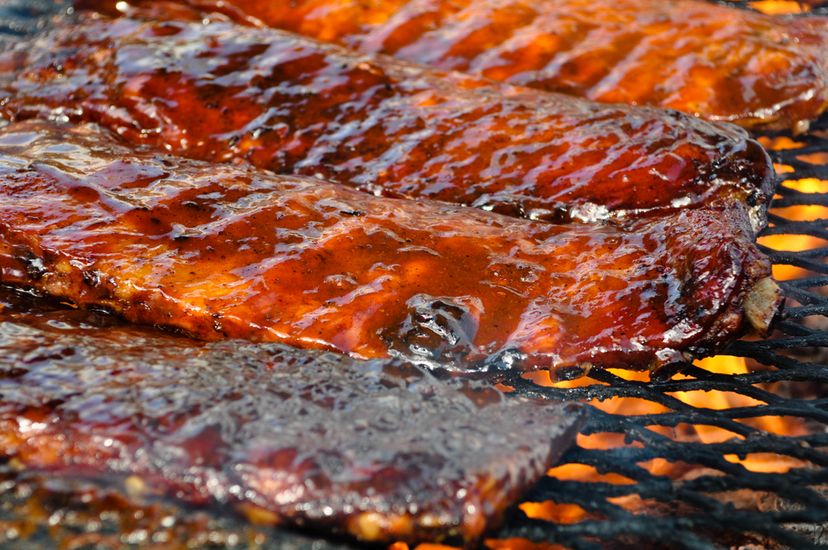 Described as a big-time city with a small town southern feel; Houston is a top destination in terms of activities, thrills and entertainment without the high price tag. Whether you are showcasing your vintage cowboy boots through one of the greatest malls in America, sampling some succulent southern BBQ or blasting off into space; this city offers up fun for children and adults alike. Discover why so many visitors come to Houston each year to shop, play and eat until their hearts content. With everything being bigger in Texas, hold on to your ten-gallon hat while you discover the 12 things you must see and do on your visit to Houston.
1. Space Center Houston
Our first stop and perhaps the most popular on our list is the Houston Space Center. This enormous educational entertainment complex hosts almost one million visitors annually. Designed for hands on learning and fun, the Space Center is made up of interactive displays, space artifacts, theaters and ever changing exhibits. Be sure to hop aboard the tram tour to witness the launching site, Saturn 5 Rocket and other areas outside the main museum. Audio tours can be purchased for an additional price and will guide you through each part of the center. For an extra special experience take the level 9 tour which includes a visit to the astronauts dining hall, a special mission control visit and any and all questions answered by a knowledgeable guide. Whether you want to be an astronaut, want to learn more about planets or just see some really interesting space artifacts; Space Center Houston will fulfill all your needs.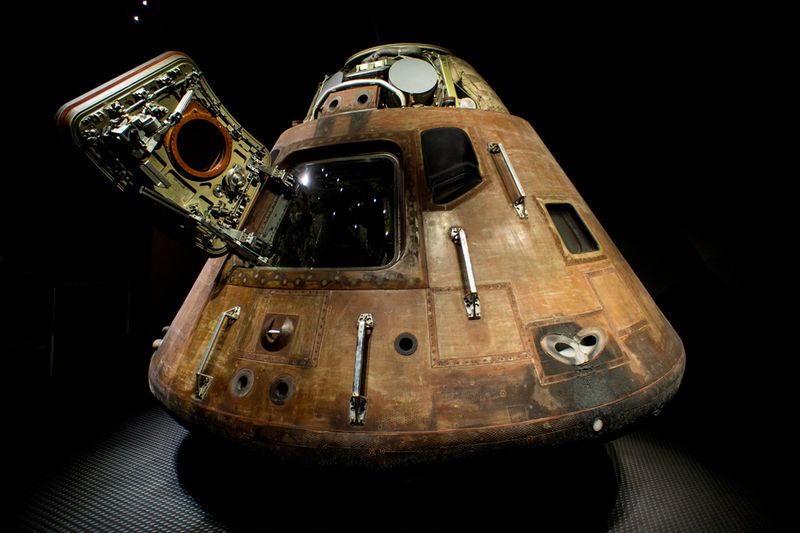 2. Shop at The Galleria
If you've come to Houston to shop (like so many do) there is only one place you need to visit. The Galleria offers 2.4 million square feet of shopping and dining space. From budget stores to upscale boutiques you will find anything you are looking for. Stores such as Saks Fifth Avenue, Macy's and Nordstroms are just a few to get you started. Located in the center of the Galleria sits an indoor ice rink. If you are lucky enough to be visiting Houston in December you will see a spectacular Christmas tree set up on the rink and all the shops outfitted for the holidays. Window shop, splurge, dine or people watch and enjoy an entire day at The Galleria.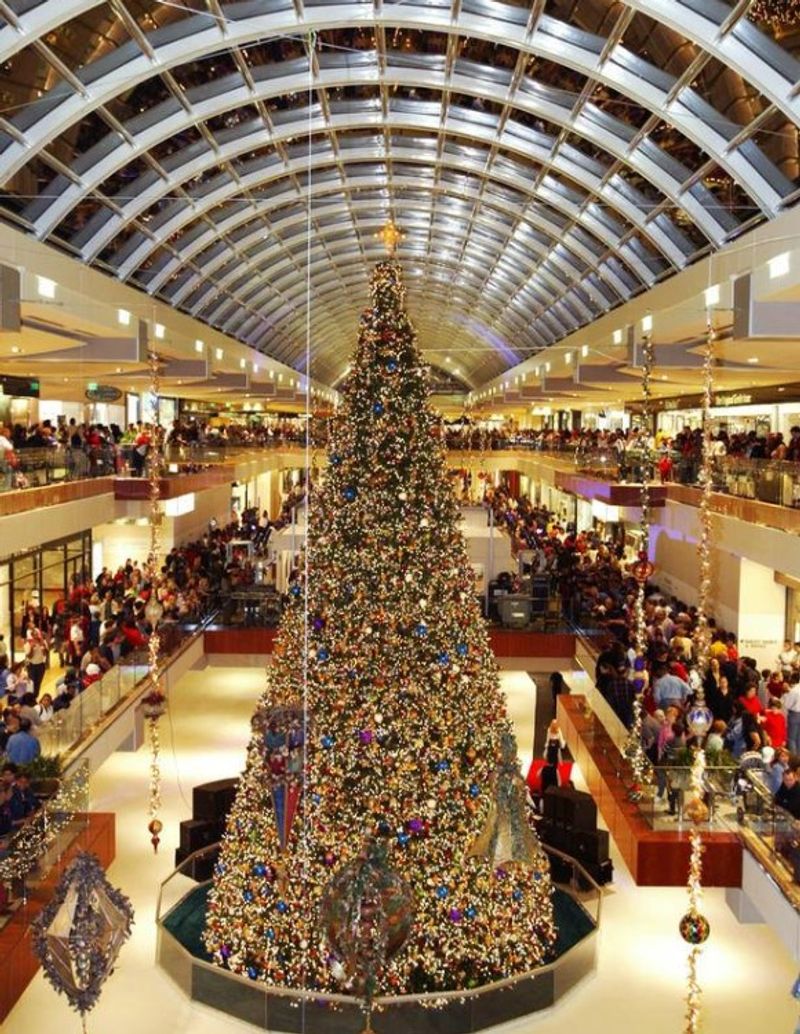 3. Gerald D. Hines Waterwall Park
When you are all shopped out from The Galleria walk over to Waterwall Park for some relaxation and serenity. In the middle of the park is a 64-foot semicircular fountain that re-circulates 11,000 gallons of water per minute. Watch as it cascades down the inner and outer walls of the structure. The park is full of large oak trees and benches to relax on while you take in the cool breeze. Waterwall Park is the perfect photo opportunity whether you go in the day or after dark when the fountain is lit up in beautiful colors. Just make sure to visit before 10pm when the lights are turned off. A truly unique structure located in the heart of uptown Houston, it is definitely worth a visit.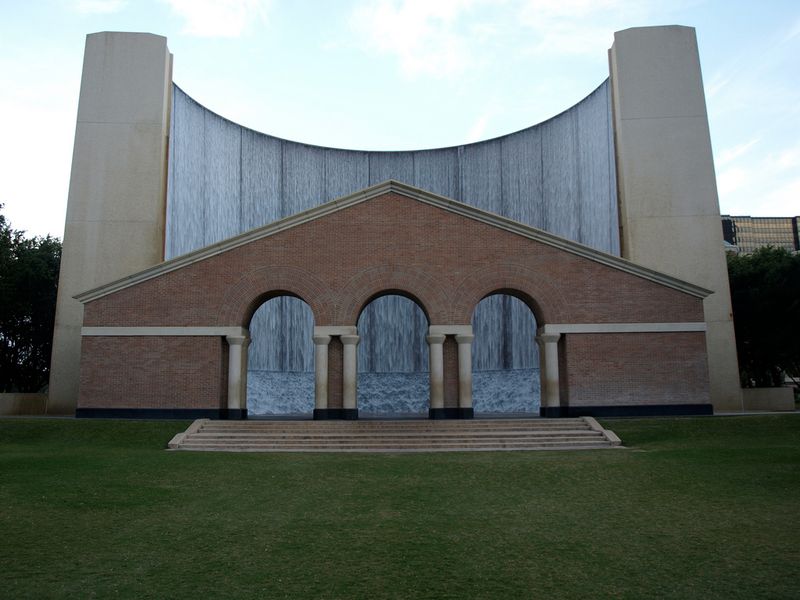 4. Attend the Rodeo
Houston is home to the world's largest livestock show and largest live entertainment show. A twenty-day event, it would be a shame to travel to Houston during that time and not attend at least one day. From championship rodeo action to parades to concerts to carnivals to pig racing to everything else in between; the Rodeo is a unique event. With some of the world's biggest performers taking the stage; this is Houston's signature event. Indulge in gigantic turkey legs, funnel cakes, extra-long hot dogs and plenty more mouth-watering food choices throughout the grounds. After all; everything is bigger in Texas. Come for the rodeo competition or the music or simply spend your whole vacation here; there is enough to keep you entertained for days at the famous Houston Rodeo.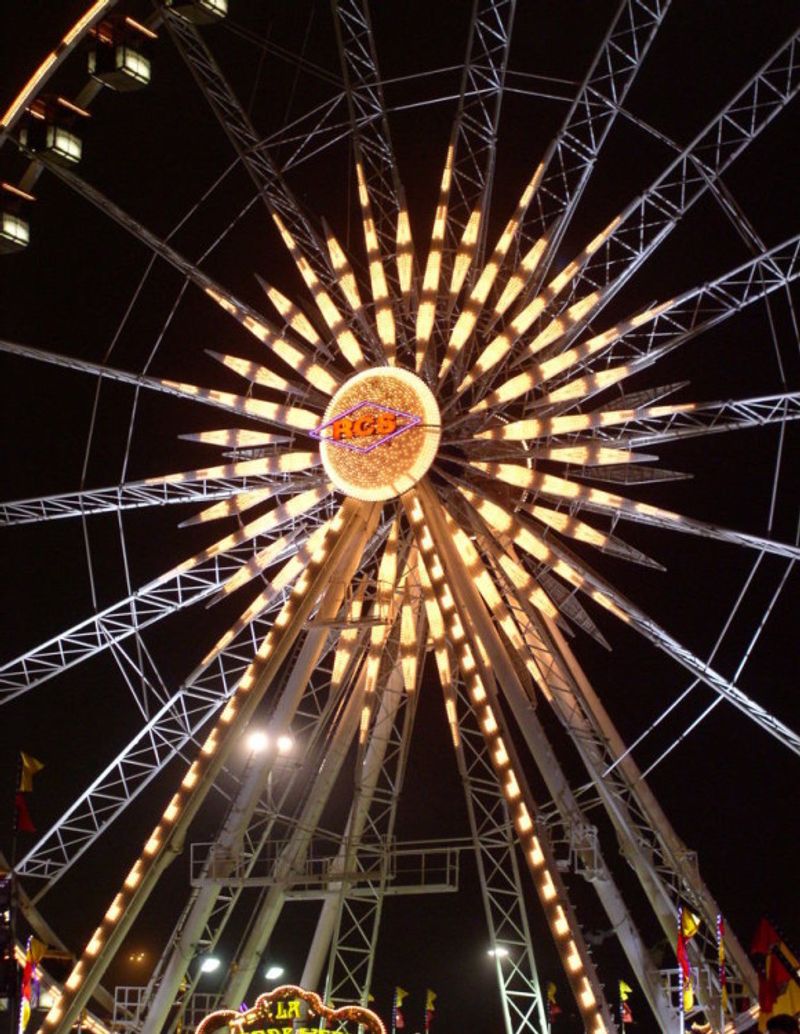 5. Visit a Museum or Two
The Huston Museum District offers visitors the chance to learn and celebrate art, history, nature and culture from around the world. With twenty museums making up the district whether you are taking the kids along or whether you want a peaceful afternoon you will find it here. Museums are located within walking distance of one another and are surrounded by plenty of dining options for lunch (insiders recommend Eatsie Boys for lunch). We recommend visiting The Museum of Fine Arts where you will have the opportunity to walk through 10,000 plastic tubes that hang down from the ceiling. If you are bringing the kids along, make sure to stop at the Children' Museum where they will laugh, play and learn all day long. Stop by the Museum District for a day of educational fun.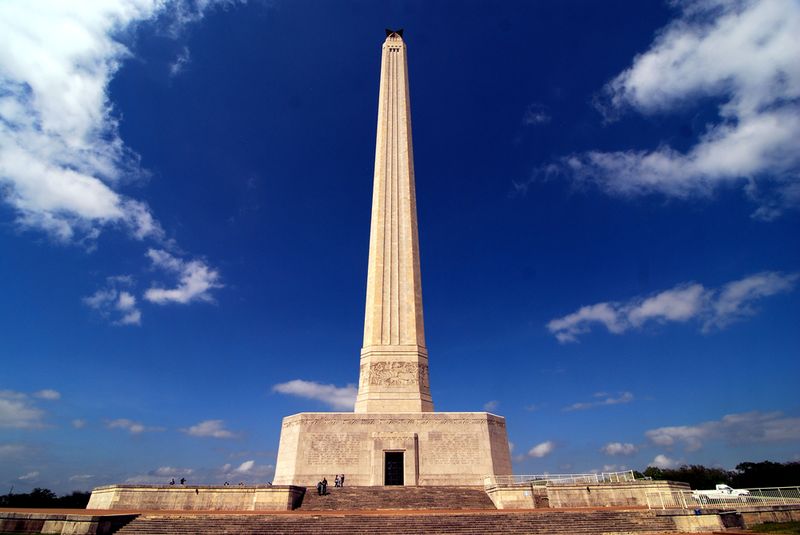 6. Indulge in the Best Texas BBQ
Known as the little house that cranks out "old school" Texas barbecue; Gatlin's BBQ and Catering is one of the best places in Houston to try the delicious BBQ this state boasts about. First things first we recommend you go early and be prepared to wait in line as this joint is busy. They close at 7pm or when they run out of everything. Must tries are the brisket, sausage and ribs. Succulent, juicy and flavor-loaded are how we describe the food. Paired with an organic ginger peach tea you really can't go wrong. Take your food to go as seating is very limited and enjoy what is known as one of the best BBQ joints in town. If you happen to miss out on this place we do recommend visiting another southern BBQ restaurant; you really can't leave Houston without trying this quintessential southern cuisine.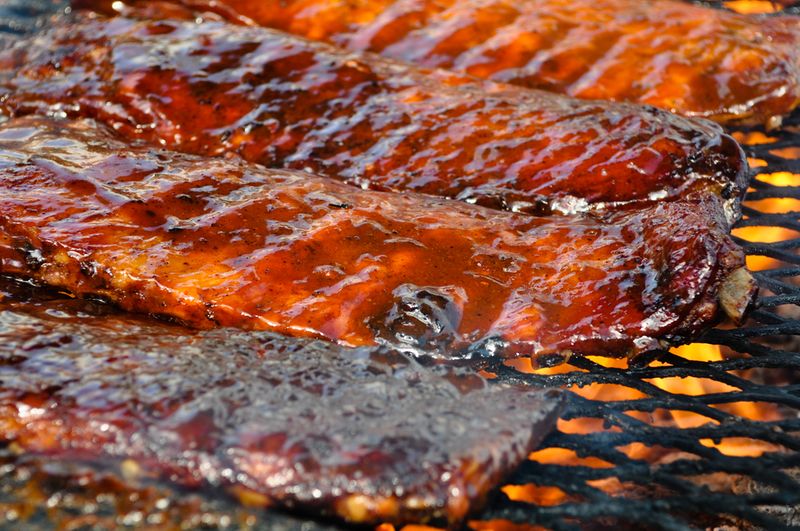 7. Purchase an Authentic Pair of Cowboy Boots
You can't leave Houston without scooping up a pair of authentic cowboy boots and we have just the place for you to find that unique pair. Head over to Texas Junk Company where cowboy boots are a dime a dozen. You won't find any brand new shiny boots here though, this is where you will find the "new to you" boots for a reasonable price. A few tips for shopping at Texas Junk Co: make sure to call before you head over as the owner keeps odd hours, bring cash as there is no debit or credit card machine on site, and most of all; listen to the owner, he knows his stuff when it comes to boots. He will explain about sizing, location, boot style and everything else you need to know. Yes the store may be dusty, yes the owner is quirky but it is hands down your best place to find a vintage pair of boots for less than half the price. Happy shopping!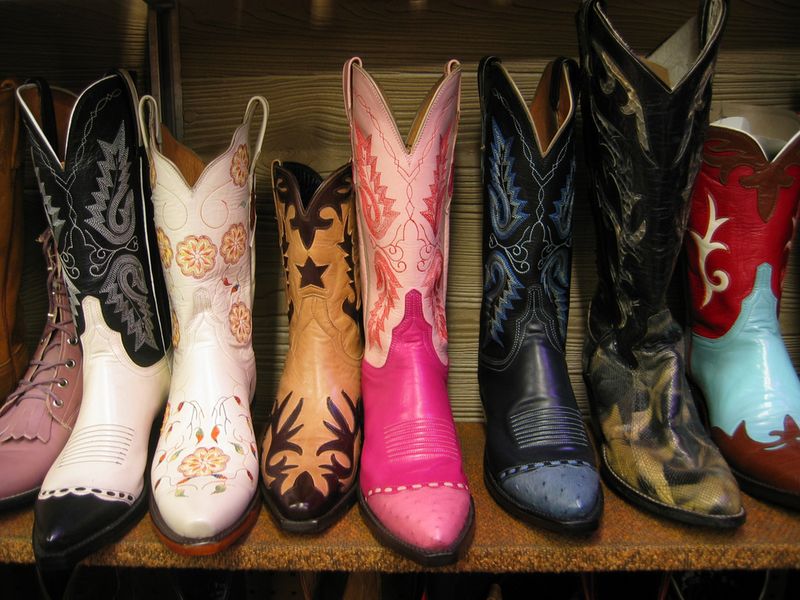 8. Discover the Strange in Houston
Houston offers no shortage of strange and unique things to see in the city. Visit the Beer Can House where over 50,000 flattened cans of beer form the aluminum siding for the house. Check out the front and back yard that is completely covered with marbles, rocks and pieces of metals. Learn about the history of the Beer Can House through exhibits and a short film. If that isn't strange enough for you, come during the annual Art Car Parade where hundreds of cars or anything on wheels are transformed into mobile pieces of art. Entries from all over the United States and Canada attend this event and hundreds of thousands of people come to join in this fabulous free event.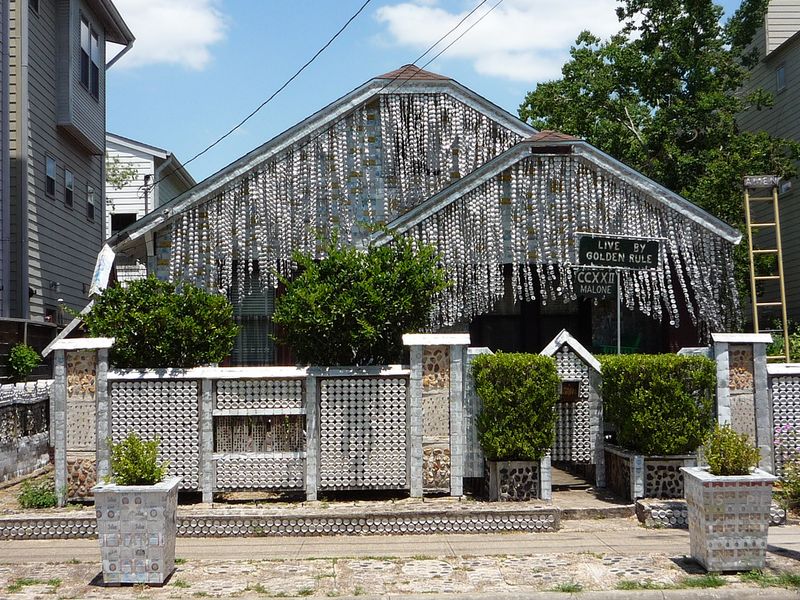 9. Spend a day at Discovery Green
A park nestled in the middle of a city draws visitors and locals every day of the year. Discovery Green is home to all things "free" in the heart of downtown Houston. Take a jaunt over on one of the free Yoga days and spread out amongst the grass for a peaceful and serene hour. Or visit during the summer when they offer free kayak classes in the pond located in the park. Thursdays are free concert days and be sure to bring your lawn chair and picnic basket for an afternoon of live music. Bring the kids and let them run through the splash pad and climb on the playground. This truly "green" park offers something for everyone so you won't be disappointed when you end up spending an entire day here.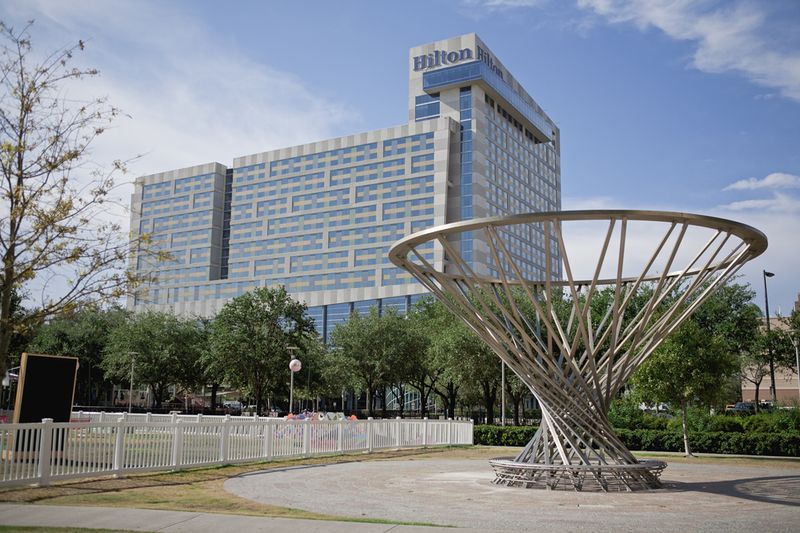 10. Kemah Boardwalk
Located just twenty miles from downtown Houston sits a bodacious strip of fun for all ages. Kemah Boardwalk runs along the beautiful Galveston Bay and is packed full of rides, shops, music and dining options. Dine at some great local Galveston restaurants. Visit the aquarium that is full of sea life and wonder at the amazing creatures. Thrill seekers can climb aboard the roaring roller coaster or take in the views of Houston from atop the Ferris wheel. Cool off in the water on a hot summer day and hop onto the Boardwalk Beast for a thrill as the captain dunks you into the water at speeds of 40 miles per hour. Nighttime brings out the performers during the summer for the "Rock the Dock" music sessions that are held here. Day or Night; the Boardwalk is a great place for the whole family to have some fun.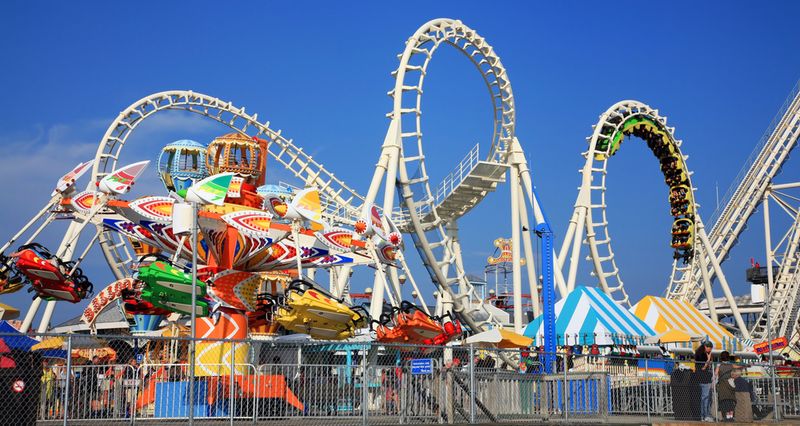 11. Old Town Spring
Go back in history to the 1900's, or at least that's what it feels like in Old Town Spring. A community comprised of shops, restaurants and museums; Old Town Spring is the perfect place to shop for antiques, catch a live music performance at the Jailhouse Saloon or try your hand at photographing some historic buildings. Host to five major festivals throughout the year, you're in luck if you are in town during any one of them. Our personal favorite happens to be the crawfish festival where over 70 tons of crawfish is consumed to the likes of music ranging from indie rock to electric to country. Throw in carnival rides, games and some education and you have yourself a party. Whether you come for a stroll in the day or happen upon a festival, it's worth the visit to Old Town Spring.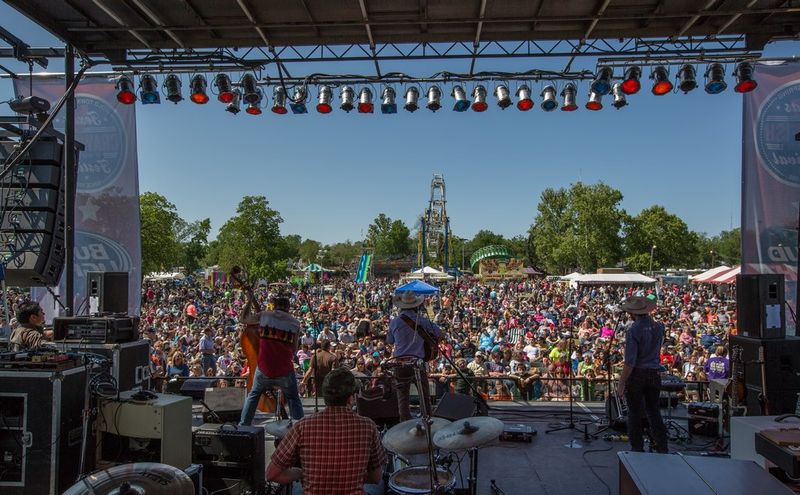 12. Hermann Park
Play a round of golf, paddle boat in the lake, hop aboard the train or visit the zoo. All these things and more are located in the 445 acres of Hermann Park; a public green space that hosts more than 6 million visitors a year. Wander along the scenic trails throughout the park stopping to marvel at the numerous statues and pieces of art that live here. Take in the beauty of the many fountains in the park or walk high above the grounds on the suspension bridge. Head to the outdoor amphitheater for a free concert or dine in the cafe that overlooks the lake. One day just isn't long enough to discover all this park has to offer.