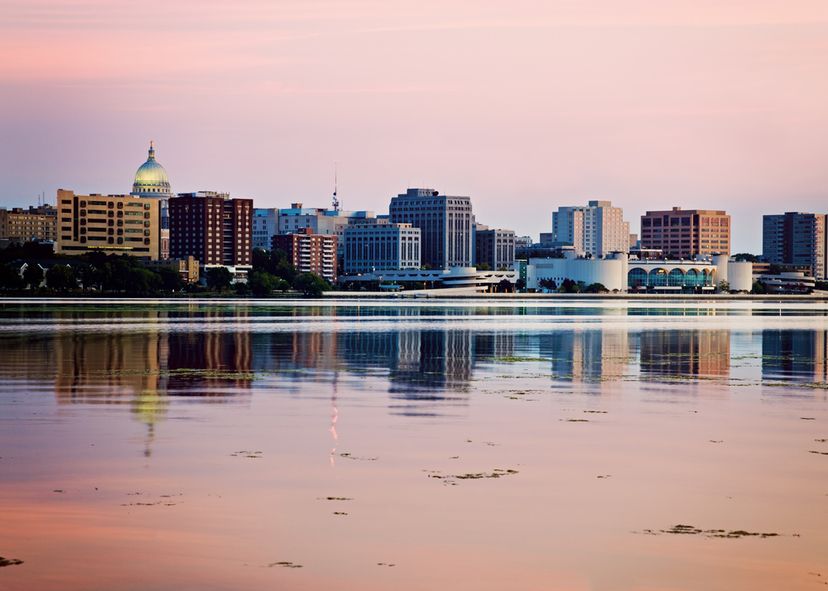 Madison is Wisconsin's scenic state capital. Built around five beautiful lakes, the city and its surrounding suburbs are home to about 650,000 people. However, Madison offers a range of things to see and do that put it on par with much larger cities. It's a hub of Midwest culture, with live performances and events throughout the year. The city is also well-known for having a highly educated population, and it is one of the region's best places to raise a family. Many students from the city's University of Wisconsin campus end up sticking around after graduation, just because Madison is so livable.
If you're in town, these 12 recommended activities will help ensure you have a pleasant and memorable visit:
12. Marvel at the Wisconsin State Capitol
The Wisconsin State Capitol is famous for its Roman-inspired headquarters, which is home to the only classical granite dome ceiling in the entire country. In addition to this awe-inspiring architectural feature, the Wisconsin State Capitol building is also constructed from more than 40 different varieties of stone, and features hand-crafted antique furnishings and beautiful wall murals. The building is widely considered to be one of the most beautiful state capitols in the U.S., and if you're visiting during the summer months, you can also head to the observation deck for panoramic vistas of the city and its famous lakes.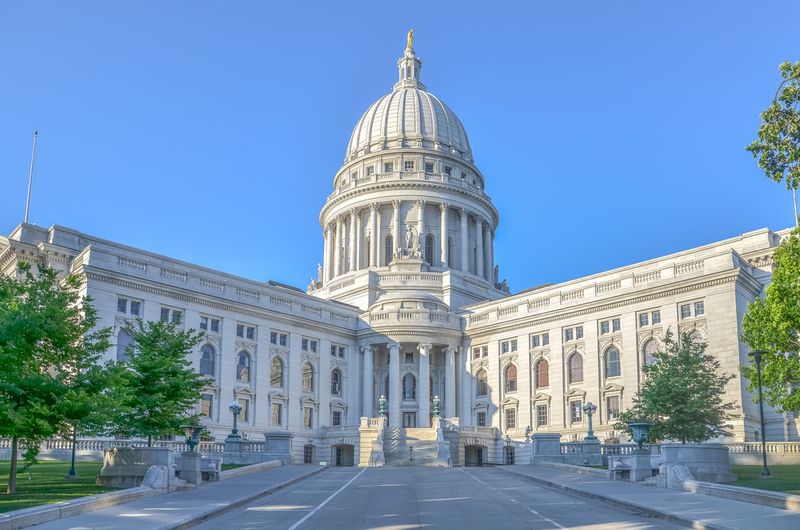 11. Go for a Bike Ride
If you're visiting Madison between about mid-April and mid-October, it's a pretty safe bet that your stay is going to be snow-free. Getting active is one of the best ways to see the city, and Madison enjoys a reputation as one of the best cycling metro areas in the United States. It holds a rare "platinum" rating from the League of American Bicyclists, thanks to its strong biking culture, outstanding cycling infrastructure, and ease of access to fantastic trail networks.
You can rent a bike by the day, week, or month from numerous sources in the city, and Madison also supports affordable access to municipal bike-share services.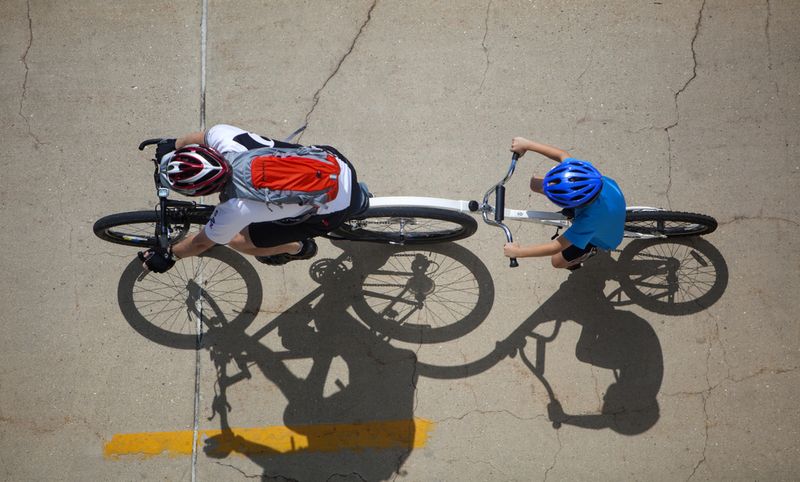 10. Discover the University of Wisconsin–Madison Arboretum
The University of Wisconsin–Madison is often cited as the place where the American nature restoration movement began, and the campus's beautiful arboretum offers compelling evidence that its conservation tradition remains alive and well. Open year-round, the arboretum is also free to enjoy, making it a fantastic opportunity for budget-conscious travelers to experience some authentic Midwestern scenery without spending a dime.
Inside, you will find over 1,200 acres of breathtaking natural vistas. In addition to many different native Wisconsin plant and tree species, visitors can also see a varied range of landscapes including plains, lakeshores, woodlands, natural springs, and more. The arboretum features more than 20 miles of hiking trails and 4 miles of paved cycling routes, making it easy to explore.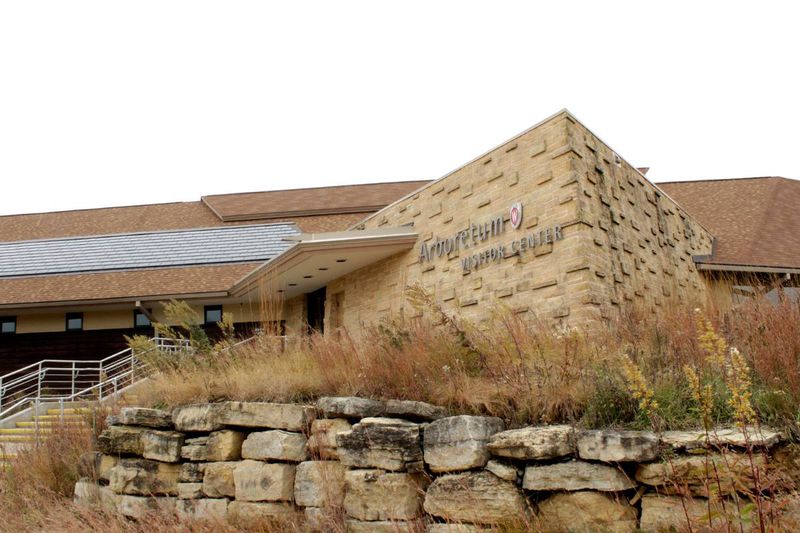 9. Stroll Through Olbrich Botanical Gardens
Speaking of nature, Olbrich Botanical Gardens has long been one of the city's most popular outdoor attractions. It is particularly famous for its conservatory of tropical plants, which offers a unique viewing experience considering Madison's relatively cool climate. This beautiful park also houses a stunning garden of perennial plants and flowers, as well as wildflowers, artistically arranged rock gardens, and collections of herbs, roses, and wildflowers. It's a great way to enjoy a summer day, but fall visits are also fantastic as you can walk amid brilliantly colored leaves as the foliage starts to change.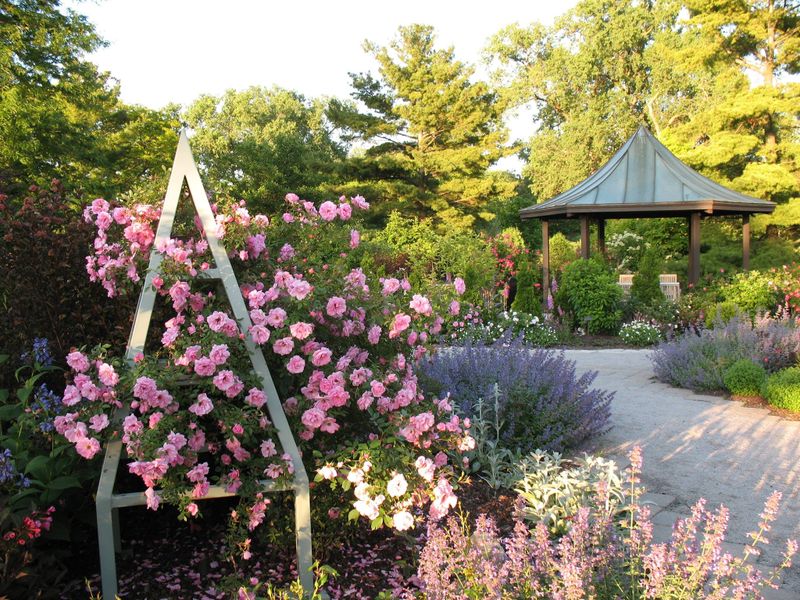 8. Pull up a Chair on the Memorial Union Terrace
This local institution has been a favorite place to relax and people-watch for decades. Founded in 1928, Memorial Union Terrace is an icon of the University of Wisconsin–Madison campus, but you don't have to be a student, staff member, or faculty member to enjoy it. The terrace is open to all visitors during the spring, summer, and fall.
A wide range of beverages, including alcoholic drinks, are available for purchase with proper ID, but you'll need to have a guest pass to buy them if you're not a Wisconsin Union member. Visitors can get up to three guest passes per year by visiting the Memorial Union's restaurant, café, or front desk. They are also available online through the Wisconsin Union website.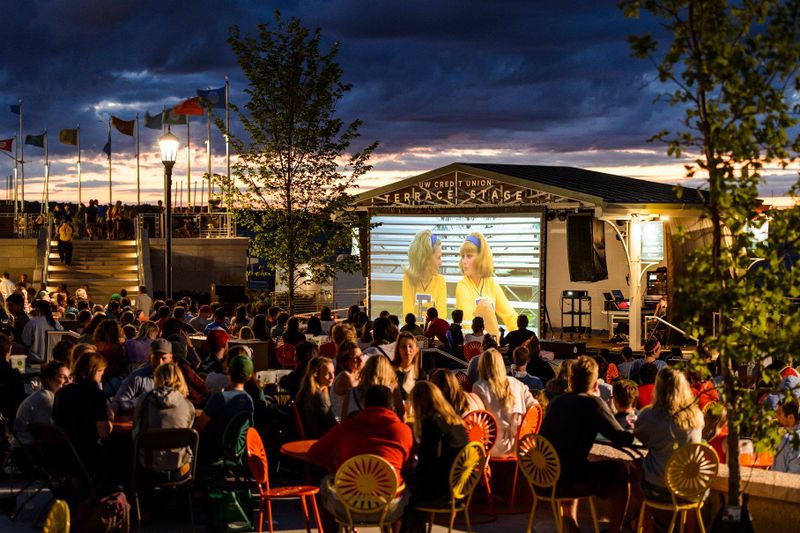 7. Sample Some Suds
Wisconsin is almost as famous for its craft beer as it is for its cheese. Visitors have a wide range of options when it comes to Madison beer tours, including guided visits to local breweries and organized pub crawls.
One popular pub crawl, the Trolley Pub Madison, even carts participants around on a shared trolley bicycle so you don't have to worry about stumbling around if you indulge a little too much. This option is particularly popular with young people, so if you're looking for something a little more mature, consider Hop Head Tours instead. Hop Head Tours visits breweries, wineries, distilleries, and brew-pubs, with an emphasis on refined tastes and educational experiences.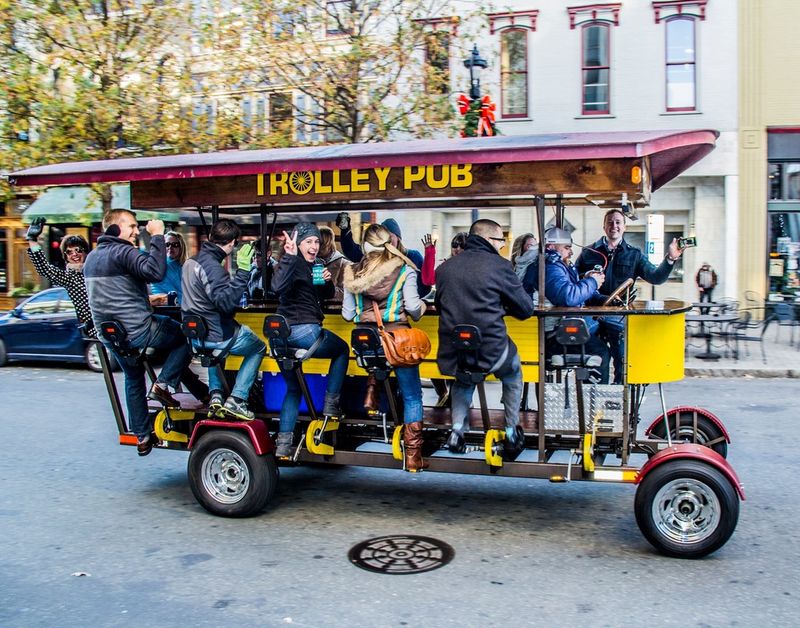 6. Bask in the Genius of Frank Lloyd Wright
Frank Lloyd Wright is a legend of American architecture, and his creations can be seen in locations throughout the United States. One of his most popular buildings, Taliesin East, is located about 35 miles outside Wisconsin near the city of Spring Green. Taliesin East has drawn throngs of Frank Lloyd Wright fans for generations, and it is widely considered one of his most iconic homes. Some experts even describe it as Wright's signature masterpiece.
Construction of the home began in 1911, and continued until Wright's death in 1959. Today, you can enjoy educational guided tours of the property, which shed light on the visionary skill that went into its creation and the unique features that make it well worth the drive from Madison.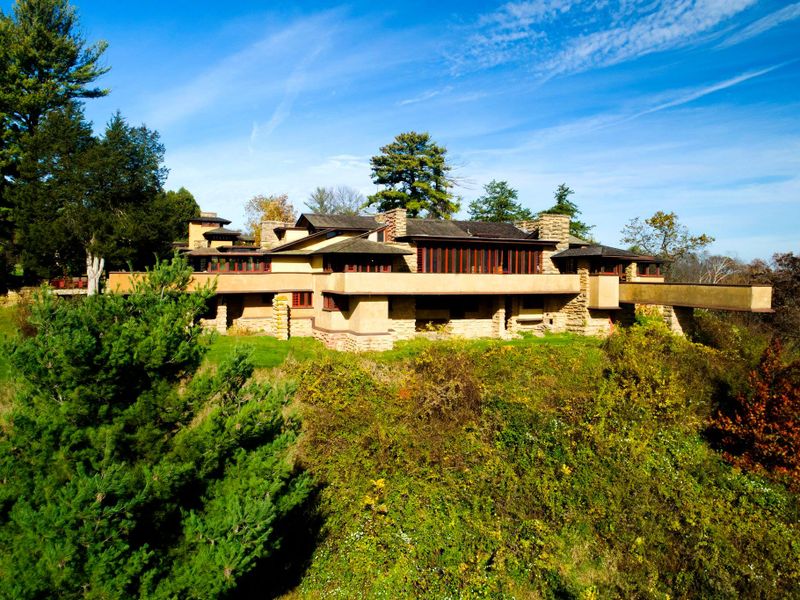 5. Head to the House on the Rock
Frank Lloyd Wright was unquestionably a genius, and geniuses inspire others to follow in their footsteps. One such man was Alex Jordan Jr., who designed House on the Rock, an architectural curiosity that's well worth a look if you want to see something that's truly one of a kind.
House on the Rock sits atop Deer Shelter Rock between Dodgeville and Spring Green, and you can easily pop in for a visit on your way to or from Taliesin East. Featuring over 3,200 windows and the bold Infinity Room, which extends 218 feet over the Deer Shelter cliffs, House on the Rock is a oddity you won't soon forget.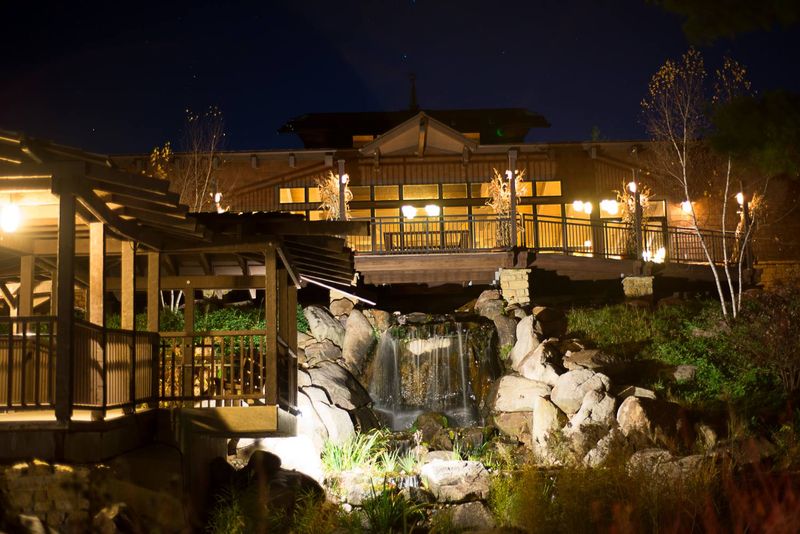 4. Go Museum-Hopping
Madison has a thriving arts and culture scene, and there are many museums to discover during your stay. The Madison Museum of Contemporary Art is definitely on the list of must-sees, and history buffs will love the Wisconsin Historical Museum. However, if you're only going to see one, many locals would tell you to make it the Chazen Museum of Art, which houses one of the region's most complete collections of American and European photography and fine artwork.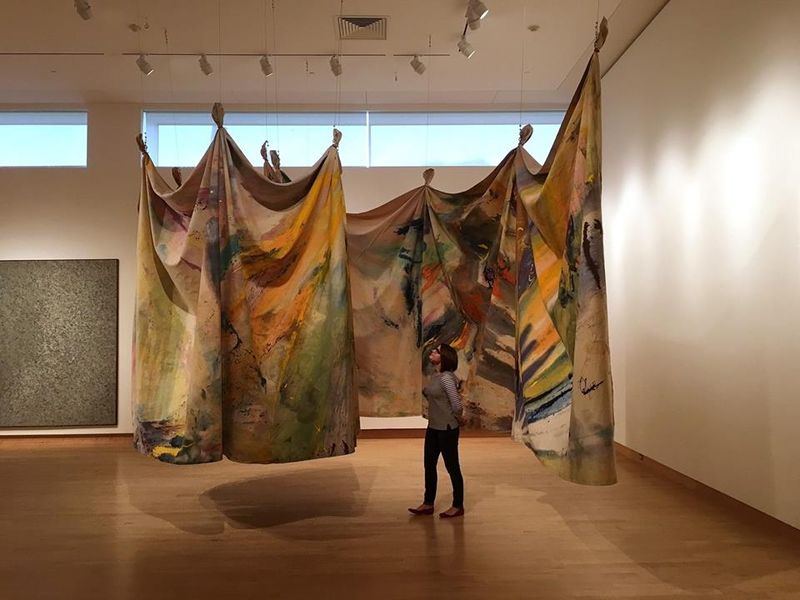 3. Take the Kids to Henry Vilas Zoo
Since 1924, Henry Vilas Zoo has been one of Madison's most enduring attractions. Now owned and operated by municipal officials, the zoo spans 28 fascinating acres and draws over one million visitors each year. Kids will love riding the old-style carousel, and they can also learn more about nature with a session at the site's Zoo School. Dozens of animal exhibits are featured, including exotic beasts like lions and apes.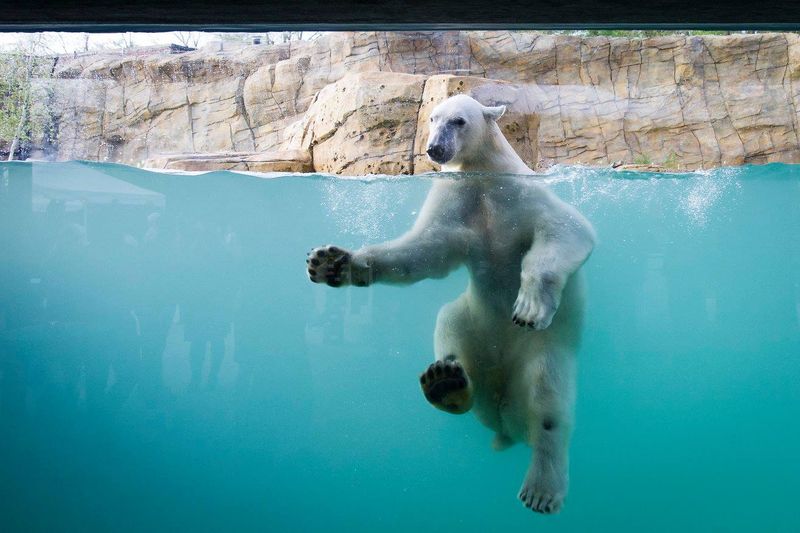 2. Head out on the Water
Madison is built around five beautiful lakes: Kegonsa, Mendota, Monona, Waubesa, and Wingra. Lake Monona is one of the most popular, and if you didn't get your fill of Frank Lloyd Wright at Taliesin East, you can explore further at the shorefront's Monona Terrace. The terrace was conceived and proposed by Wright in 1938, but his original plan was rejected by Wisconsin city council. Wright's original designs were finally brought to life in 1990, more than three decades after his death.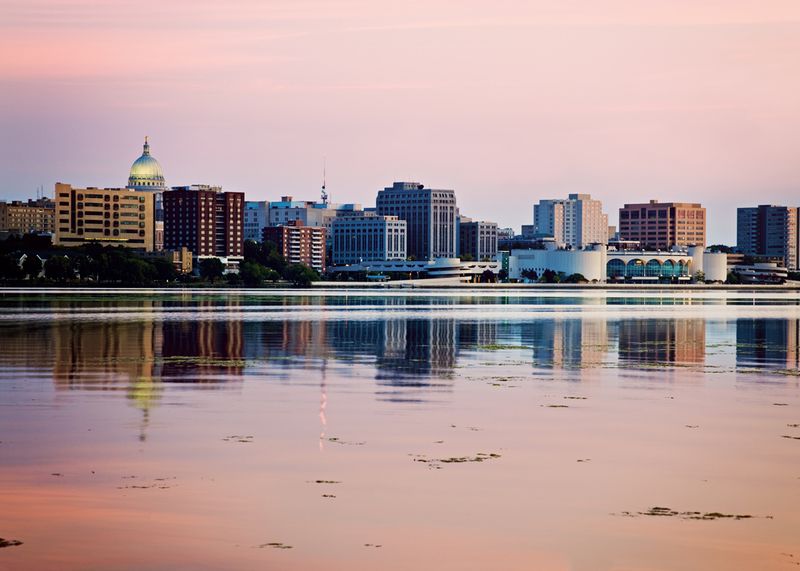 1. Lose Yourself at Lake Kegonsa State Park
All five of Madison's lakes are gorgeous, but Lake Kegonsa is especially worthy of a visit thanks to its eponymous state park. Ideal for a summertime camping trip, Lake Kegonsa State Park features a beach, a varied range of perfectly conserved landscapes, and miles of hiking trails. Visitors can also enjoy outdoor activities including boating, fishing, swimming, and water skiing. The park is located just southeast of the city, and makes for an easy drive.