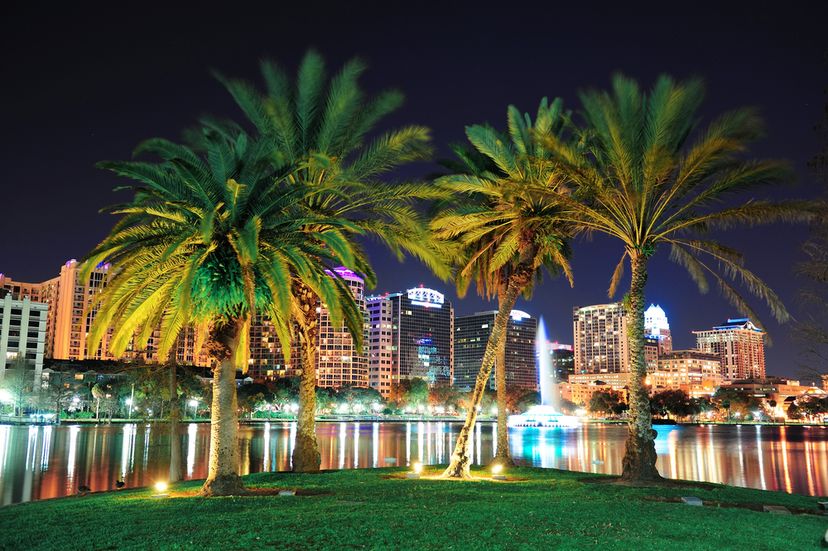 Orlando is well-known for its fun and family-friendly theme parks, which are headlined by Universal Orlando and Walt Disney World, home of Epcot Center. While you'd surely have a fine time if you focused your trip on one or both of these world-famous attractions, you'd also miss out on the many other things Orlando has to offer.
With that in mind, we've curated a list of 12 things to see and do in Orlando besides these popular theme parks.
12. Ride the Orlando Eye
This towering, 400-foot observation wheel is the tallest on America's east coast, and delivers stunning views of the Orlando skyline. It's a great way for first-time visitors to get oriented in the city, as long as you don't have a fear of heights.
When your ride on the Orlando Eye is over, you can amuse yourself at the wheel's companion entertainment center. Situated on the same grounds as the Orlando Eye, the I-Drive 360 center is an expansive, multimillion-dollar entertainment facility brimming with great eats, themed attractions, and live entertainment.
11. Take a Drive to Winter Park
Winter Park is an upscale suburban community situated just north of Orlando. Its interesting history dates back to the 19th century, when the town became a preferred winter destination for wealthy Americans from colder climes. It now boasts an enviable collection of amazing boutiques and gourmet restaurants that are every bit as fashionable and luxurious as those found in places like Beverly Hills, only they're much more welcoming and accessible.
After your shopping excursion, head to the Winter Park History Museum to learn more about this unique community. Then, cap off your visit with an unforgettable dining experience at one of the city's many fine establishments.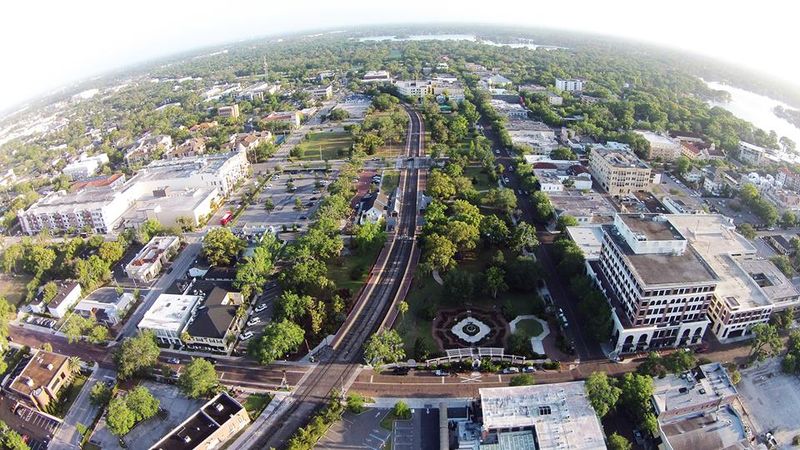 10. Blast Off Into Outer Space
Okay, we might be cheating a little bit on the "no theme parks" rule with this one, but it's primarily educational so we decided it doesn't count. The Kennedy Space Center Visitor Complex is home to an incredible collection of fascinating interactive exhibits that bring the mystery and wonder of the "final frontier" to life like nothing else.
Be sure to check out the United States Astronaut Hall of Fame, try a simulated blast-off with the Shuttle Launch Experience, and check out the Space Shuttle Atlantis Exhibit.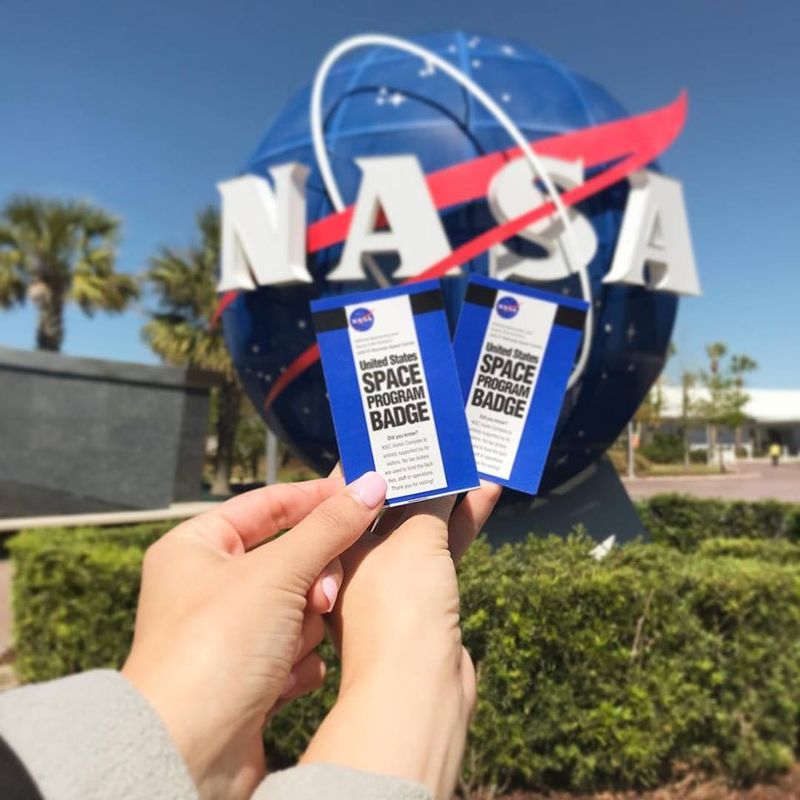 9. Get Cultured in Orlando's Museums
Few visitors realize it, but Orlando actually has one of the most active and engaging arts scenes of any city in the eastern United States. To get a sampling, start your exploring with a visit to the Orlando Museum of Art, which is renowned for its Art of the Ancient Americas permanent exhibit. Then, if you'd like to sample the local arts scene, head to downtown Orlando's CityArts Factory, which displays the work of up-and-coming Florida artists.
The Charles Hosmer Morse Museum of American Art also merits an honorable mention. This gallery will be of interest to anyone who enjoys jewelry, glass, and ceramic artwork.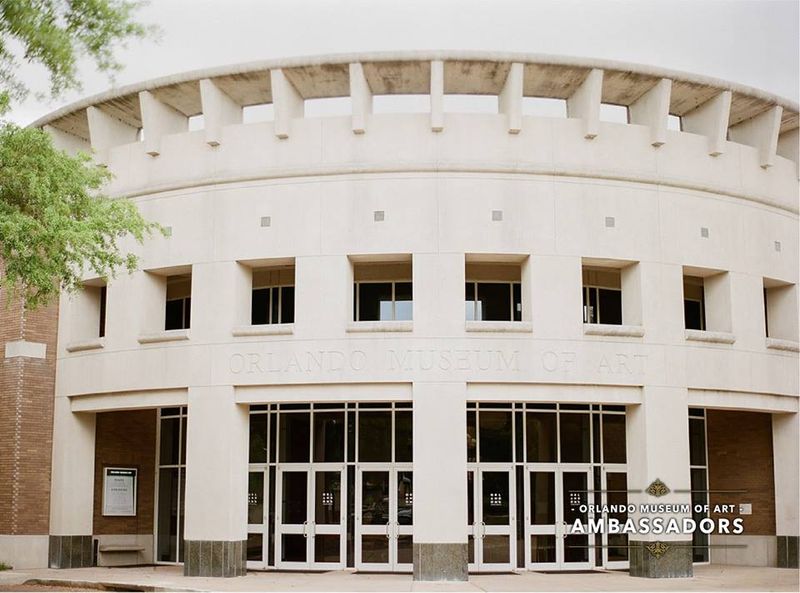 8. Experience the Tibet-Butler Nature Preserve
This beautiful 440-acre nature park is the perfect way to enjoy a break from Orlando's intense sunshine and heat while still enjoying the outdoors. With dense trees casting deep natural shade, this lakeside park offers breathtaking views and fantastic photo opportunities. Peaceful and scenic, the nature preserve's well-maintained trail network makes for easy walking through idyllic flatwoods and perfectly conserved marshlands.
Pro tip: Don't forget the mosquito repellent. The park is home to Lake Tibet-Butler and thick marshes, which tend to attract mosquitoes. While these bloodsucking bugs are most active around dawn and dusk, you'll want to be protected no matter what time you visit.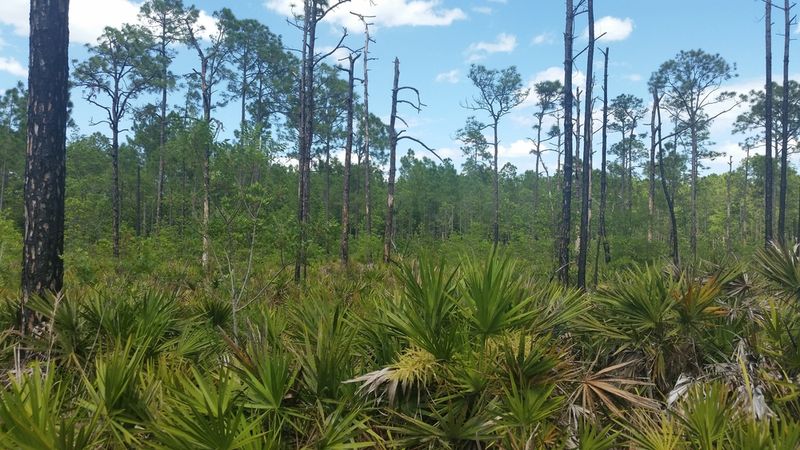 7. Take a Day Trip to Kissimmee
This charming city lies just south of Orlando, and makes for an easy day trip if you're looking for a break from the fast pace of urban life. Its main attraction is Kissimmee Lakefront Park, where you can wander walking paths, turn the kids loose on beautiful playgrounds, or head to the pier to go fishing.
The park's boat tours are also highly recommended, and can be booked for as short as 30 minutes if you're pressed for time. However, many who have visited Kissimmee rave about the boat rides, and especially the airboat experiences. If you aren't in a hurry, a longer tour is well worth the extra time and money.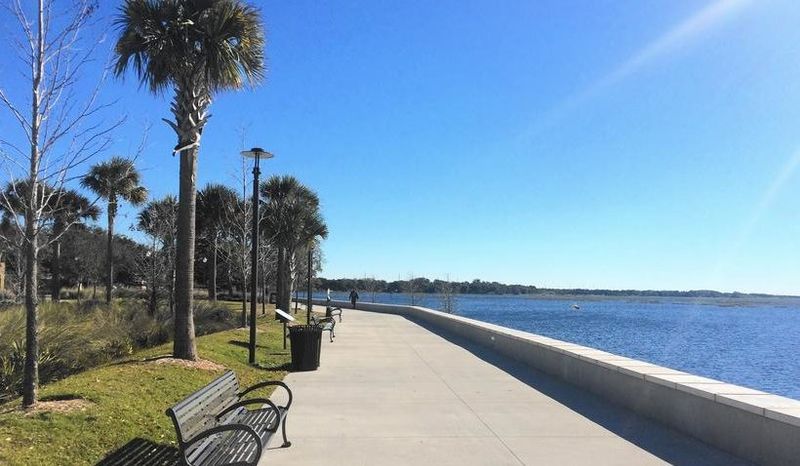 6. Dance the Night Away in Thornton Park
If you're over 21, aren't in town with young children, and are looking for some after-hours adventure, head to Thornton Park. Based on and around East Central Boulevard, Thornton Park is a drinks-and-dancing hotspot, with dozens of trendy bars and nightclubs drawing throngs of fashionable partygoers practically every night of the week. If you want to make a whole night of your Thornton Park experience, get dressed up for dinner and head for one of the neighborhood's many eateries before hitting the party scene.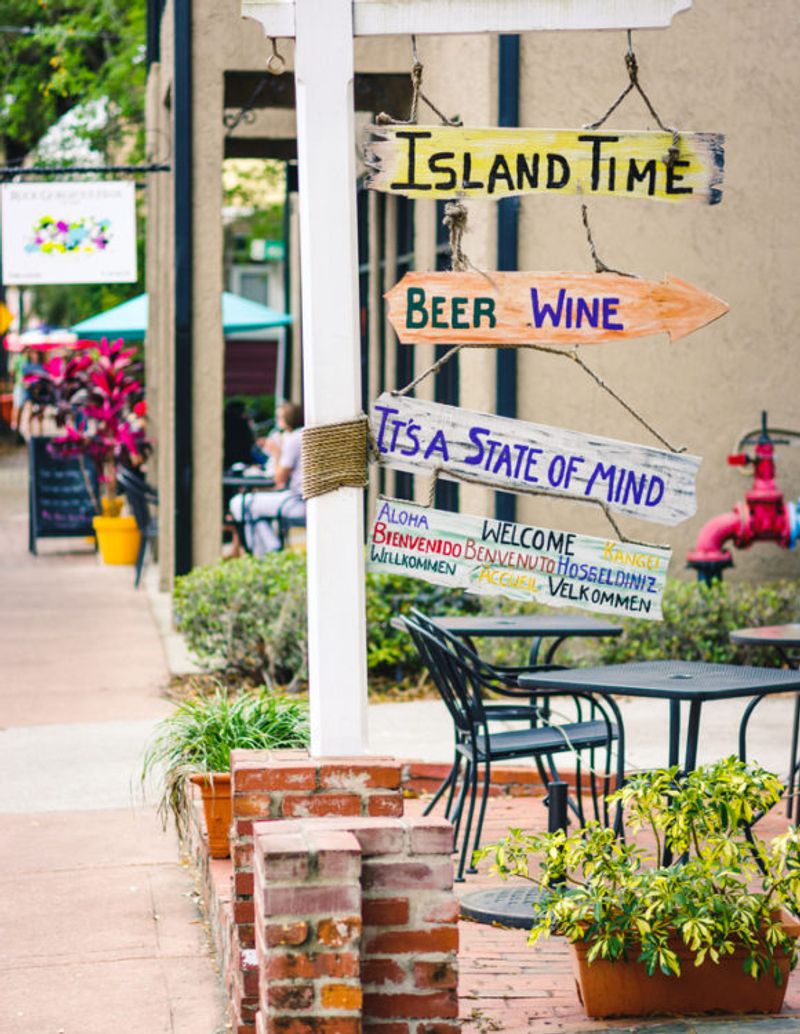 5. Shop Till You Drop
Orlando is one of the best shopping cities in the region. The most convenient way to enjoy the best of the city's bustling retail scene is to head to one of its three designer outlet malls, which house dozens of boutiques carrying famous brand-name fashions. First and foremost, there's Orlando Vineland Premium Outlets, which has undergone a recent expansion.
Then, if you've still got some money left over, head to Lake Buena Vista Factory Stores. Conveniently, the Lake Buena Vista outlet center provides free shuttle service to and from dozens of local hotels. Last but not least, there's also the high-end Mall at Millennia, which is the preferred destination of discerning and demanding fashionistas looking for upscale brands including Breitling, Yves Saint-Laurent, and Prada, among others.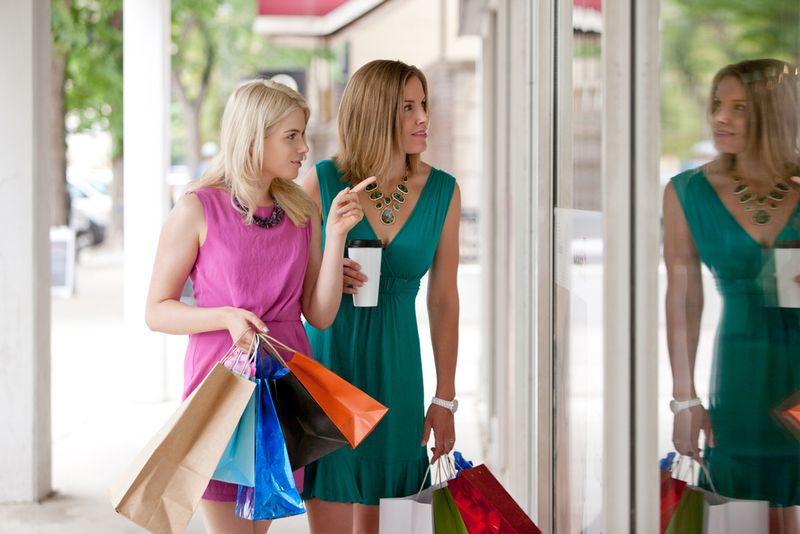 4. Traipse Through Tropical Gardens
The Harry P. Leu Gardens offer a quiet respite from busy city life even though the site is just a short drive from downtown Orlando. This natural paradise dates back to the 1930s, when local entrepreneur Harry Leu founded the gardens as a place to plant the seeds and saplings he collected during his extensive travels around the world. Today, the gardens now include more than 50 acres of stunning botanical specimens, including centuries-old oaks, tropical and semitropical blossoming plants, and breathtaking flower collections.
Guests are also welcome to enjoy picnics on the manicured lawns, and visitors can learn more by popping into the Leu House Museum. Oh, and be sure not to miss the park's Tropical Stream Garden and its picturesque water features.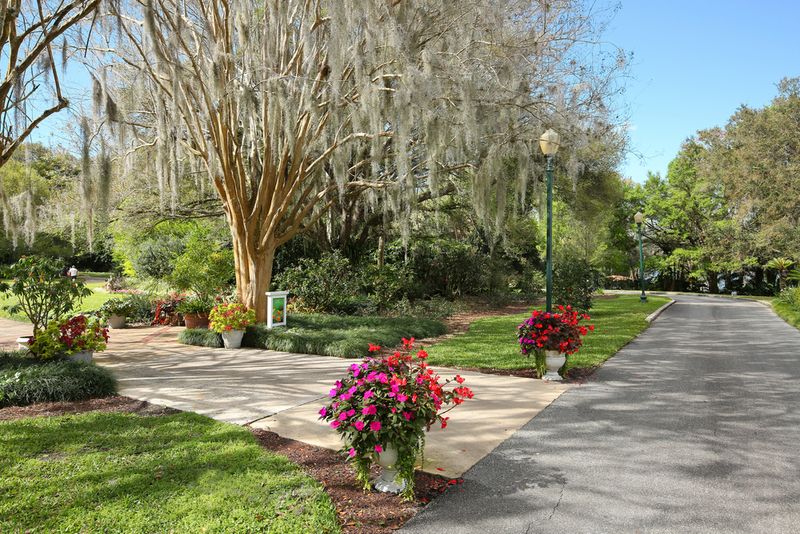 3. Paddle the Afternoon Away
Lake Eola Park is a breath of fresh air in downtown Orlando. With a serene pond and professionally landscaped collection of parks and gardens, Lake Eola Park is home to a wide range of plant and animal life. You can take a leisurely walk around the park by following its main path, which covers about half a mile. Visitors can also rent paddleboats and head out on the water for a relaxing ride that also delivers fantastic views of the sleek city skyline.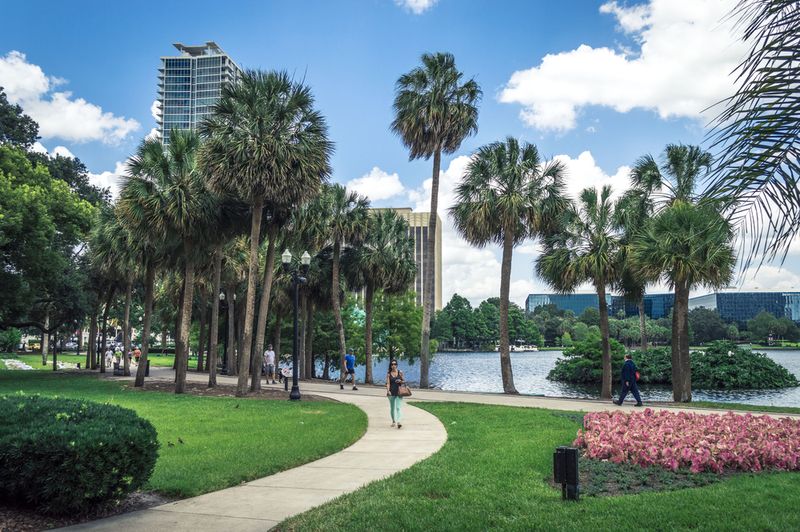 2. Enjoy a Bike Ride
Another enjoyable off-the-beaten-track option is to head into Baldwin Park, which is just a few miles outside of central Orlando. This relatively new, master-planned community features upscale homes, quiet coffee shops and cafes, and a great collection of suburban retail outlets. You can also rent a bike and enjoy a ride around Baldwin Park's beautiful lake. A smooth, easy cycling and jogging trail runs around its perimeter, delivering two and a half miles of idyllic beauty. The best time to visit is early in the morning, when temperatures are still nice and cool.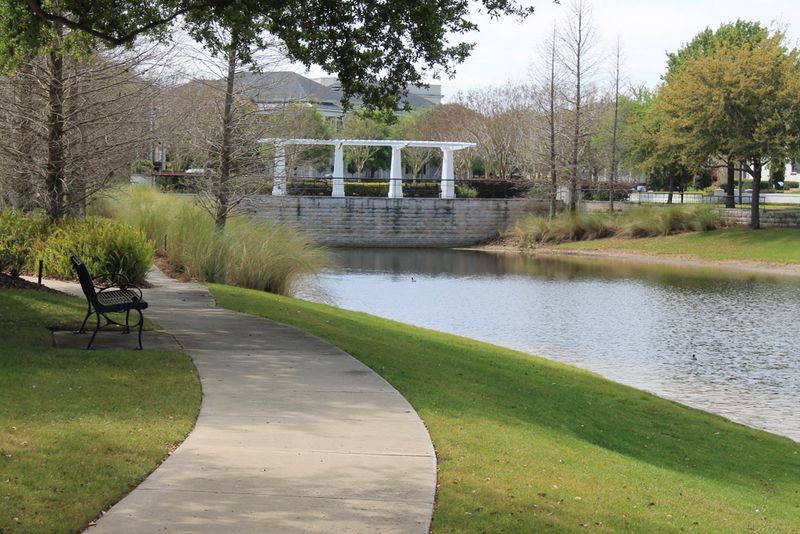 1. Go Alligator Watching
Florida is well-known for its alligator population, and while you definitely don't want to get too close to these vicious reptiles, there are many safe ways to see them. One popular option is to take an airboat tour in a gator park, with Wild Willy's on Lake Tohopekaliga being a particularly popular option. Wild Willy's is just a short drive from Orlando, and offers affordable gator-watching experiences you won't soon forget.
If you're interested in venturing a little further from Orlando, there are also many excellent spots to explore Florida's unique brand of nature around Sarasota. Myakka State Park is a particularly recommended option if you're in this area.