We live in a modern age of travel where it's just as possible to fly to the other side of the globe as it is to drive to a neighboring state. With this new found accessibility comes demand from consumers who yearn to see things few others have seen. But what's the thing that many consumers say they hate most about traveling? Flying. Traveling and taking vacations are memorable experiences but the catch is always getting there. Confusing airports and busy terminals, lost luggage, tight cramped quarters, poor service and delay after delay after delay… This is often the reality faced by passengers world-wide and while some airlines are better than others, there are definitely those that are worse than others as well. These 15 airlines have all been called 'the worst' in one way or another and have reputations for delays, poor customer service and even some questionable business practices. Many have received a very poor 2 star rating from Skytrax Global Airline Ratings which bases its ratings on quality of product and service standards.
15. US Airways
One of the largest American airline carriers, US Airways has made attempts to change its reputation for lost luggage and poor overall quality and customer service. According to flightstats.com, the company's global on-time performance for the first quarter of 2015 is an average of 75.34% with February reaching a low of 73.15% on-time. The good news is that the stats show US Airways seems to be making improvements, albeit they are slow ones. Their most recent stats on lost baggage claims as per the US Department of Transportation were 2.70 claims per 1,000 passengers. Not as bad as many on this list but definitely not good either.
14. Frontier Airlines
While American small carrier Frontier Airlines may have received an overall 3 star rating from Skytrax, a look at the closer details show many areas in which they were only given a 2 star rating including waiting times, standard of customer support service and boarding service efficiency. They actually only received a 1.5 star rating for handling delays/cancellations which is exceptionally low. Surprisingly, lost baggage isn't as big of an issue with this airline as their stats for lost baggage show 2.21 claims per 1,000 passengers, though we attribute this to the much smaller size of this air carrier when compared to other American airlines.
13. United Airlines
This large American carrier has built a reputation for poor customer care…maybe even bordering on abusive as there have been cases of customers being left on the tarmac for hours on end. This reputation got so bad that in 2013 the US Department of Transportation actually fined the airline over $1 million for this offence. For the first quarter of 2015 they only have an on-time performance average of 75.39% with the month of February going as low as 72.96% on time. Not only are the delays a problem but lost luggage is a relatively common occurrence as well with a reported 3.66 baggage claims per 1,000 passengers according to the US Department of Transportation's most recent statistics.
12. Tigerair
Tigerair, originally Tiger Airways is a Singapore born carrier that was meant to be on a similar level as low-budget European carrier Ryanair (mentioned later on this list). Singapore service started in 2004, with the carrier expanding to Australia in 2007. In both markets Tigerair is widely considered sub-par by passengers due to their poor customer service and cheap product where absolutely everything costs extra. The company was even known to use their own poor reputation and complaints record as a publicity stunt to show their bottom-basement airfare prices. It seems however that even Tigerair is trying to start a new and better reputation as in 2013 they changed their name from Tiger Airways to Tigerair. They should probably realize it's going to take a lot more than a name change to get off the worst airlines list any time soon.
11. EasyJet
Europe is infamous for its number of low-budget air carriers and UK based EasyJet is exactly one of these airlines. No one should really expect luxuries with any budget carrier but that doesn't mean passengers should have to sacrifice service just to get a good deal. In the Skytrax quality rating, the airline received 2 stars or lower in the areas of in-flight entertainment and handling delays/cancellations. They also received only 2.5 star ratings for airline product information, in-flight service information, and arrival assistance. It sounds like if you fly with EasyJet you'd better prepare yourself for a lack of information.
10. Pakistan International Airlines
If you're the kind of person who values timeliness Pakistan International Airlines is not one you should consider flying with. So far in 2015 their on-time performance average is a dismal 37.53% -granted they only fly about 3,000 flights a month compared to a major carrier like US Airways who operates nearly 90,000 each month but one would think less flights might make it easier to be on time. In addition, the Skytrax ratings show only 2 star ratings for important areas like check-in services, arrival assistance, transfer services and staff language skills.
9. RyanAir
Dublin based carrier RyanAir isn't just a budget airline it's an ultra-budget airline. They've taken the phrase "you get what you pay for" to the extreme and with their cheap fares comes a cheap product as well. They've seemingly built their business on cutting corners in order to offer the lowest fares possible but as a result, customer experience is pretty atrocious. Seats do not recline meaning you're upright the entire flight, they have no seatback pockets and historically the airline has even reduced the number of washrooms on board to make room for extra seats. Everything costs extra with Ryanair, from having an allocated seat to bringing an infant on your lap and even using a credit card.
8. China Eastern Airlines
Another airline to avoid if you can't stand delays, China Eastern Airlines is headquartered out of Shanghai, China and operates as a budget carrier. According to flightstats.com global airline arrival performance, the company is plagued by issues with delays and cancellations. Their average on-time performance for 2015 thus far is 53.87% which is not only bad, but is worsened by the fact that this airline operates around 50,000 flights per month. We'd expect as large a carrier to have better organization and practices in place but then again, a look at some reviews on Yelp paint a clear picture of a very low-quality product and almost non-existent customer service.
7. Lion Air
Established in 1999, the Jakarta, Indonesia based airline Lion Air is the largest low cost carrier in Asia with service to Singapore, Malaysia, Vietnam, Saudi Arabia, mainland China and Hong Kong. Despite being the biggest, the budget airline is certainly not the best. In fact, it's far from it with problems like chronic delays and even drug use by pilots and crew. In 2011 the company was forced to ground 13 planes due to poor on-time performance until an OTP of 80% could be reached and in 2012 there were several incidents of pilots and crew members being found with crystal meth. In one case, a Lion Air pilot was arrested after testing positive for methamphetamine and had been scheduled to fly to Surabaya only a few hours later.
6. SmartWings
SmartWings is a european low-cost carrier based out of Prague, Czech Republic. They were established in 2008 and are owned by parent company Travel Service Airlines. A look at many reviews of this carrier paint a picture of deceptively low airfares with some even claiming poor business practices of charging fares and spontaneously cancelling flights a week before departure with no options to re-book. Skytrax ratings only gave the airline a 2 star overall rating with a mere 1 star in areas including product information, service information and online check-in. They also only received 2 stars in the areas of arrival assistance, cabin cleanliness and check-in wait times.
5. Spirit Airlines
Spirit Airlines is the only 2-star rated airline on this list that operates in America. They've gained a strong reputation for being cheap to the extreme…and not in a good way. Outrageous fees like charging for carry-on luggage and strict no-refund policies all worsen the customer experience. Seats do not recline and passengers often complain about the cramped conditions. Skytrax gave them very poor ratings in the areas of in-flight entertainment, cabin cleanliness, staff enthusiasm and attitude, staff response to requests and handling of delays/cancellations. It seems the only good thing about this airline are the low-fares but clearly these come at a cost.
4. Nepal Airlines
This tiny national carrier of Nepal is based in Kathmandu and has a fleet size of only 7 active aircraft, most of which are relatively old. Skytrax only gave them a 2 star overall rating for product and service quality with only 1 star being awarded in areas like on-board comfort, in-flight entertainment, washrooms/shower facilities and the company's website. They may not be the most reliable of airlines either with many passenger reports of sudden flight cancellations. This is clear when looking at their on-time performance for February 2015 as they're on-time performance of 34% is nearly matched by their flight cancellations at 32%. Rightly so, Nepal Airlines was banned from flying within the EU in 2013.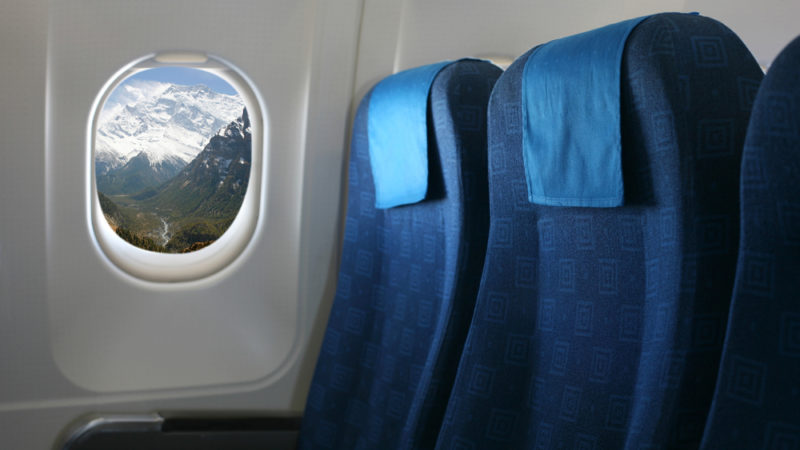 3. Pegasus Airlines
Pegasus Airlines is another low-cost budget carrier and is the second largest airline in Turkey. It was named the cheapest low-cost European carrier in both 2013 and 2014, but cheap usually comes at a cost. Pegasus operates only 1 flight class on their aircraft with no in-flight entertainment or meals. Skytrax ratings gave nothing higher than a 3-star rating for any of the rated categories with the areas of standard of customer support service, handling delays/cancellations, in-flight entertainment and staff language skills all receiving below 2 stars.
2. Bulgaria Air
A relatively new carrier, Bulgaria Air was founded in 2002 and is based out of the
Bulgarian capital of Sofia. Even though this article is focused on product and customer service rather than safety, it's worth noting that there are reports of numerous incidents where this airline has had aircraft skid off the runway and has had sanctions on flying in American airspace due to a lack of equipment safety documents. Skytrax ratings gives the airline a 2 star overall rating with some of the poorest rated categories being in-flight entertainment, staff response to requests, transfer services and arrival assistance.
1. Air Koryo
This North Korean state-owned carrier is the only airline to receive a 1 star overall rating from Skytrax airline rating system. That easily puts Air Koryo in the #1 spot for worst airline for product and customer service in the world. The amount of extremely poor 1 and 2 star ratings in the Skytrax categories are too numerous to name but here's just a few: check-in service, transfer service, arrival assistance, comfort, language skills, and staff response to request all the the lowest ranking of 1 star. Air Koryo was also banned from flying within the EU in 2006 due to safety and maintenance concerns. In 2010 they were allowed to fly certain Tu-204s aircraft into the EU after improved safety features, however all other aircraft in the company's fleet remain banned.
Like this? Check out: The World's 13 Most Dangerous Airlines and 15 Best Airlines in the World