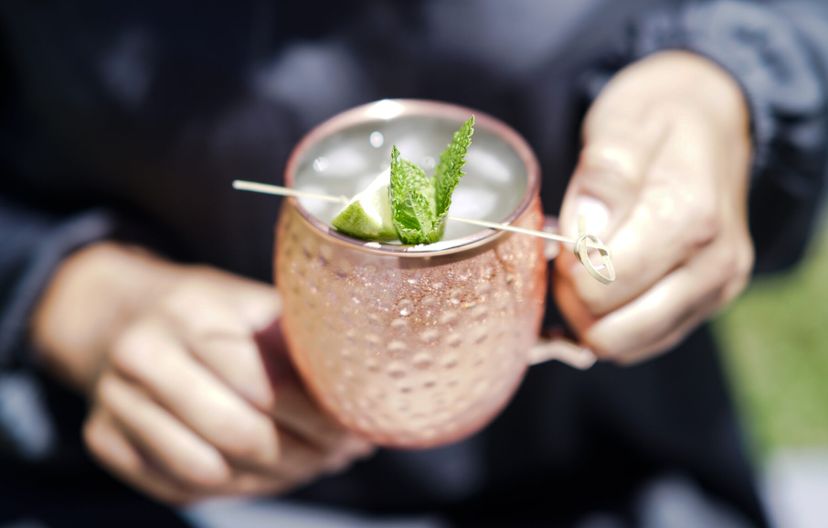 There's nothing better than a great cocktail. It may be easier to grab a beer from the fridge or order a glass of wine, but the complexity and taste of a mixed craft cocktail is untouched. Whether it's steamy or frigid outside, there's a perfect cocktail for every mood. But when you're just starting to appreciate cocktails, it can be difficult to know what to order at the bars or to buy at the liquor store. To help you as you begin your cocktail journey, we've rounded up 16 great cocktails you definitely need to try.
But first, it's important to remember that the quality of the liquor matters a lot when it comes to cocktails since the taste of the alcohol is prominent in many of them. So if you're planning on starting an at-home bar, keep that in mind.
1. Aperol Spritz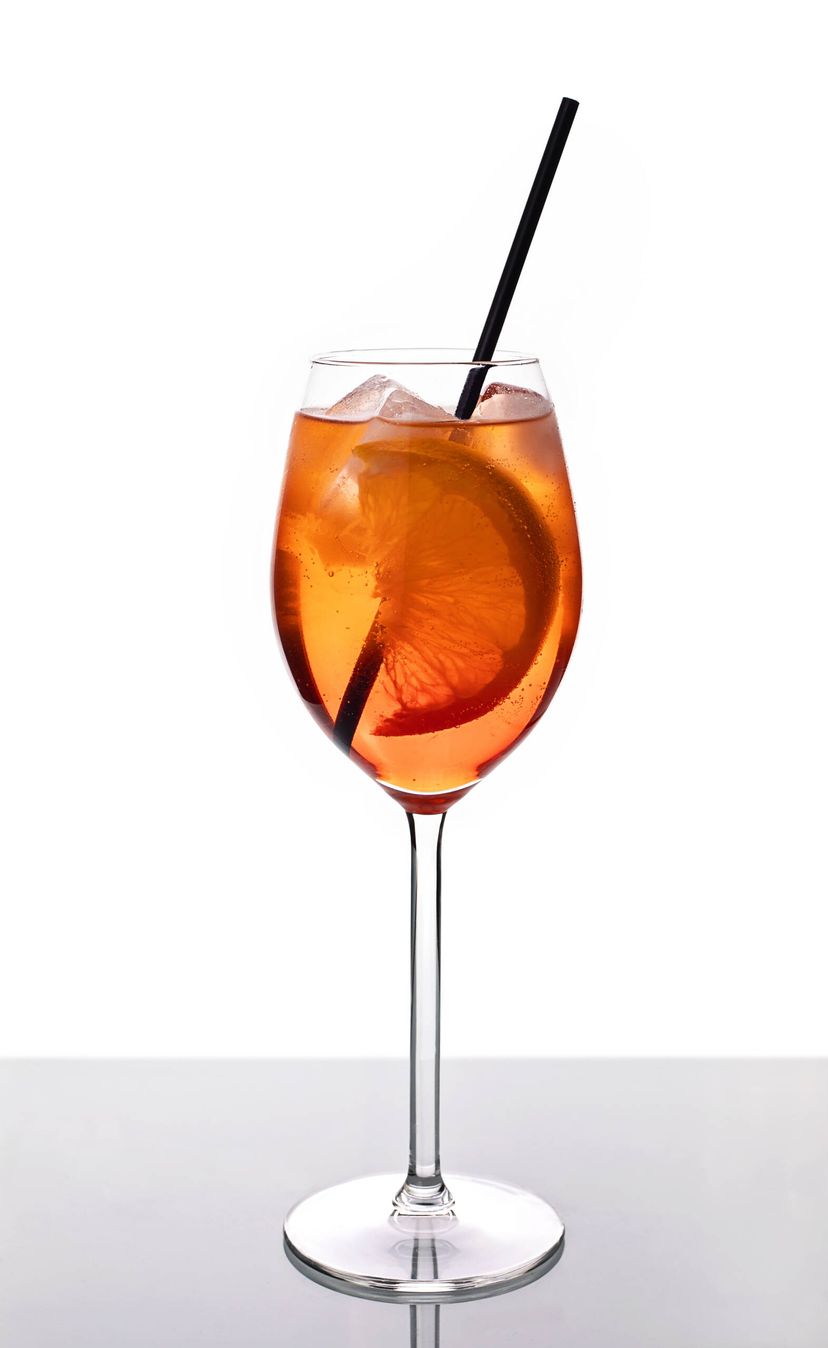 If you've been on Instagram anytime in the last year, you likely know this cocktail already. Made with aperol, prosecco, club soda, and an orange slice (or other fresh fruit), this dry Italian apéritif is meant to be served before food to stimulate the appetite. It's cold, bright, and bubbly, making it a great warm-weather cocktail.
2. Cosmopolitan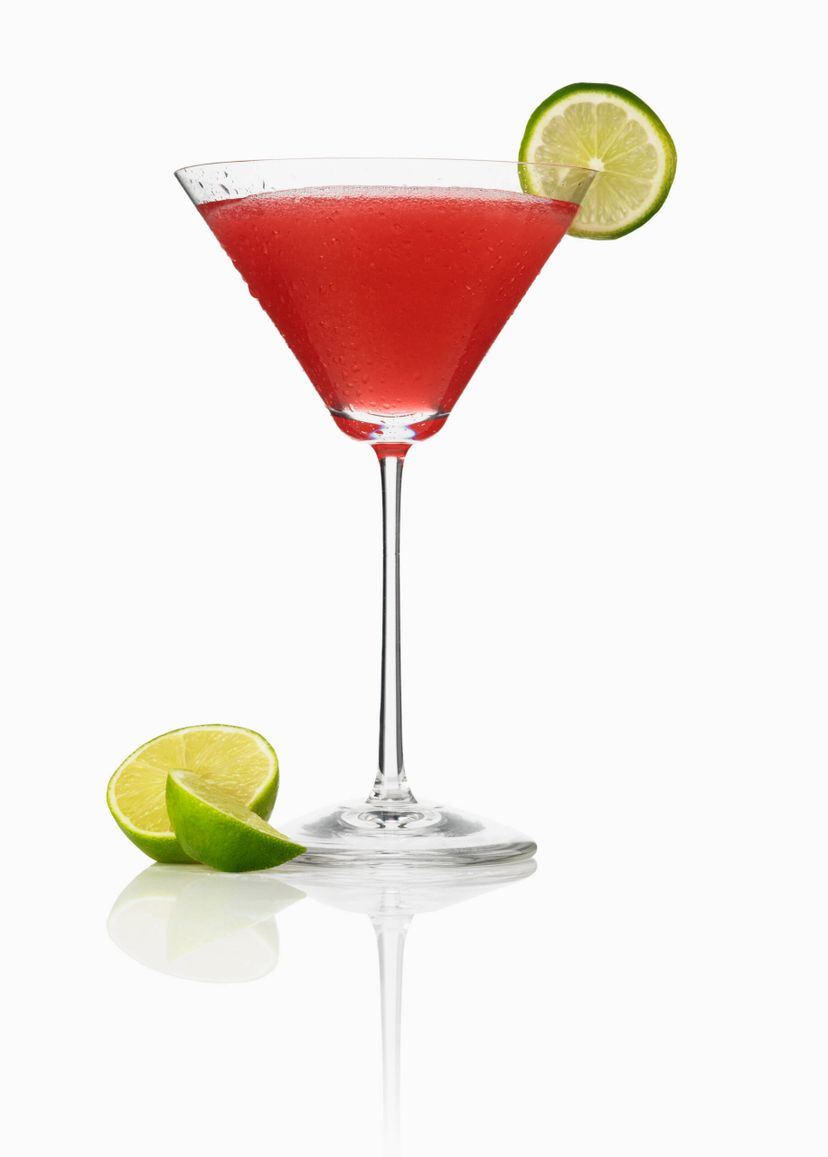 Made popular by "Sex and the City," this alcoholic drink mixes vodka, triple sec, cranberry juice, and lime juice and serves it straight up. More commonly known in its short form – a cosmo – it's sweet, pink, and frothy, making it a favorite of all Carrie Bradshaw types!
3. Gin and Tonic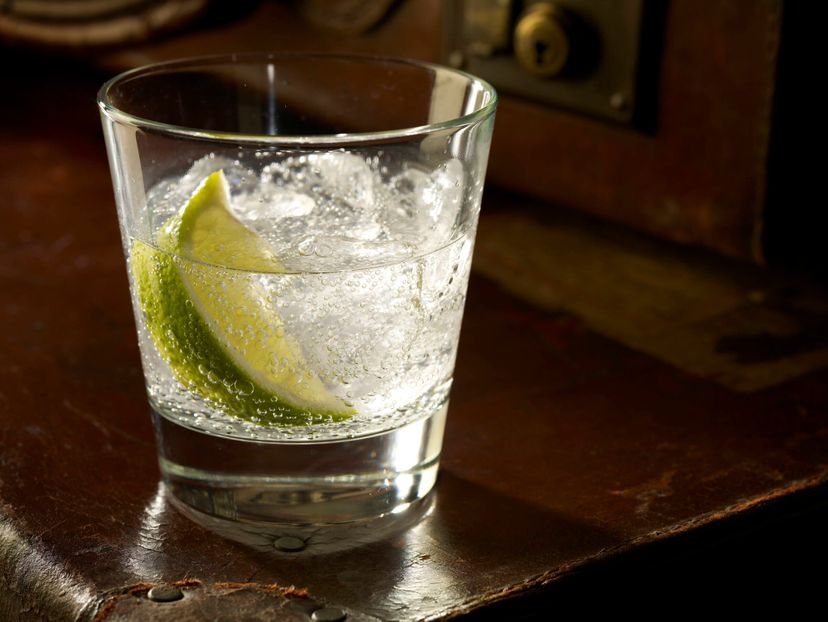 Perhaps one of the simplest cocktails, a gin and tonic is true to its name and is made with gin and tonic water, poured over ice and finished with a lemon or lime wedge. It's fresh and low-calorie, making it a great cocktail to sip on any time of the year and an easy one to make at home with your favorite gin.
4. Gin Fizz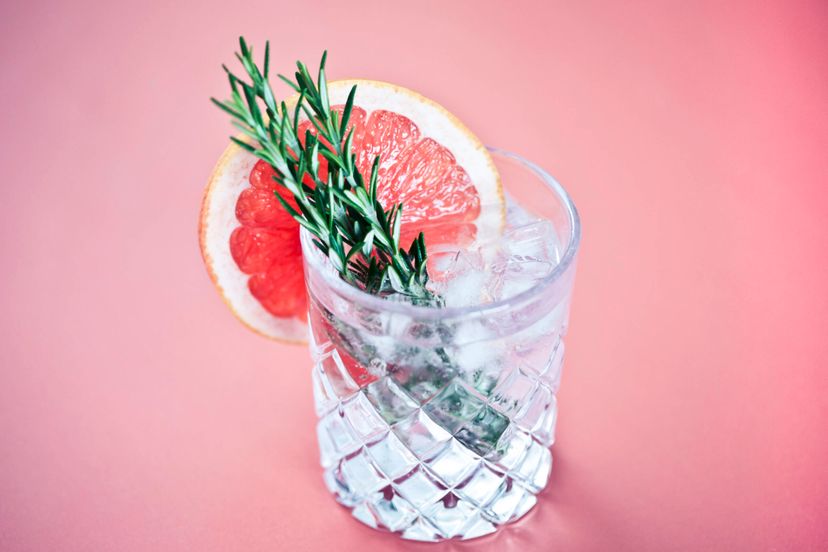 This simple mix of gin, lemon, sugar, egg white, and soda water makes for a refreshing cocktail. There are many variations of gin fizz, like this personal favorite – a Lemon Lavender Gin Fizz. Just be sure to use a high-quality craft gin to ensure this minimalist cocktail shines as it should.
5. Manhattan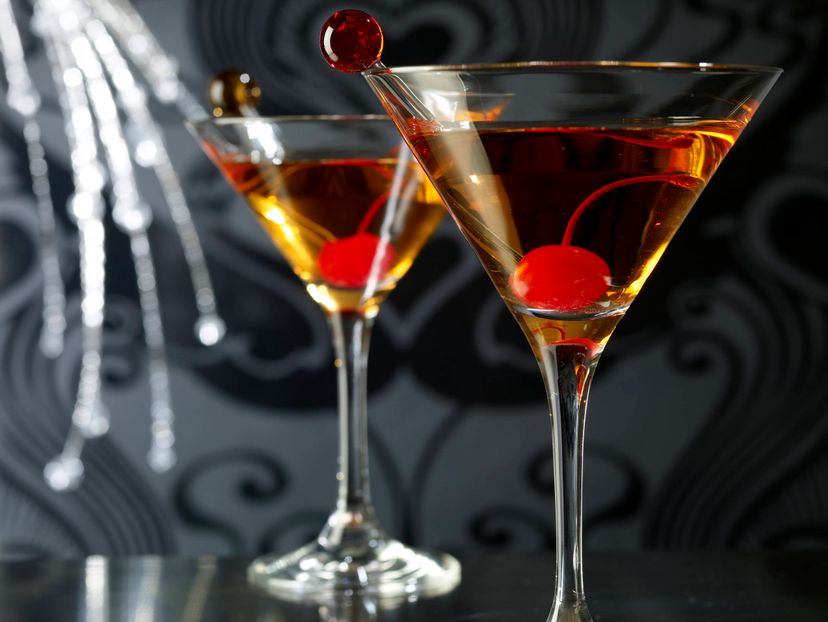 Made with whiskey (normally rye), vermouth, and Angostura bitters, and garnished with a maraschino cherry, a Manhattan is generally served in a martini glass or a lowball glass on the rocks (ice). It's a fairly stiff drink, generally thought to have been born at the Manhattan Club in New York City in the 1870s. Common slight variations may use bourbon or Canadian or Tennessee whiskey instead of the traditional rye.
6. Martini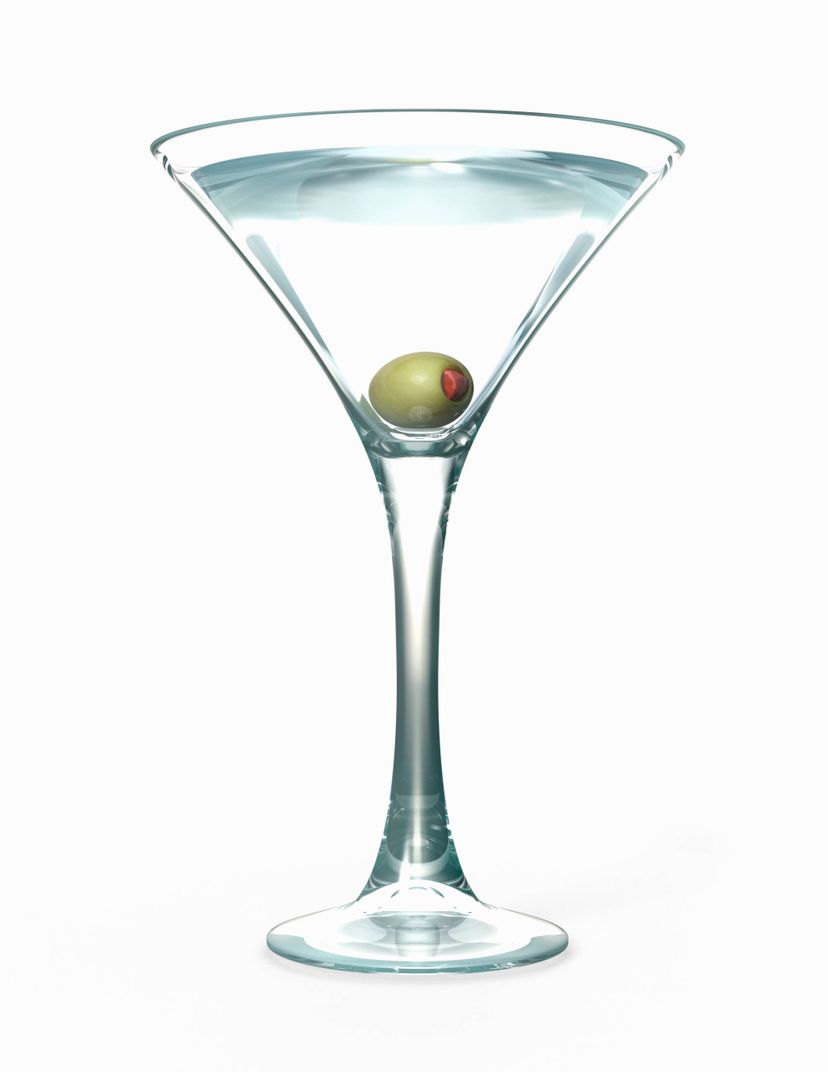 There's nothing that will lift your spirits quite as quickly as a martini. After all, it's just gin and vermouth, commonly garnished with an olive or lemon twist. There are generally considered to be three types of martinis, including a dry martini (made with dry, white vermouth), a dirty martini (which contains a splash of olive juice), and a perfect martini (equal amounts of sweet and dry vermouth). It may be served as a "Bradford" martini, which is stirred (as opposed to shaken) or "on the rocks", which is poured over ice. Substituting vodka for gin is another common variation for this great cocktail.
7. Margarita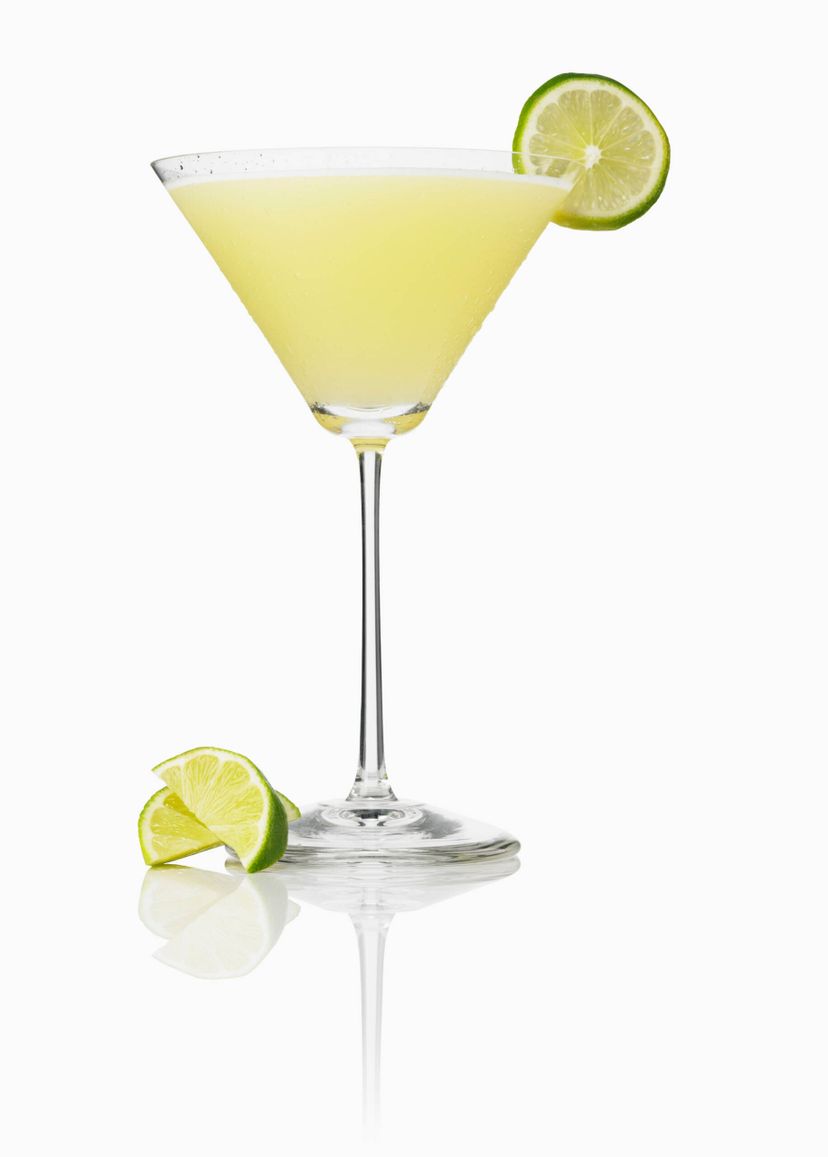 Consistently the top tequila-based cocktail, the margarita comes in many different variations. No matter the flavor, it almost always consists of tequila, orange liquor (like Triple Sec), lime juice, simple syrup, and salt to rim the glass. It's tart and tangy and the perfect summer drink. Just make sure you're using a high-quality tequila since it's a very prominent ingredient.
8. Moscow Mule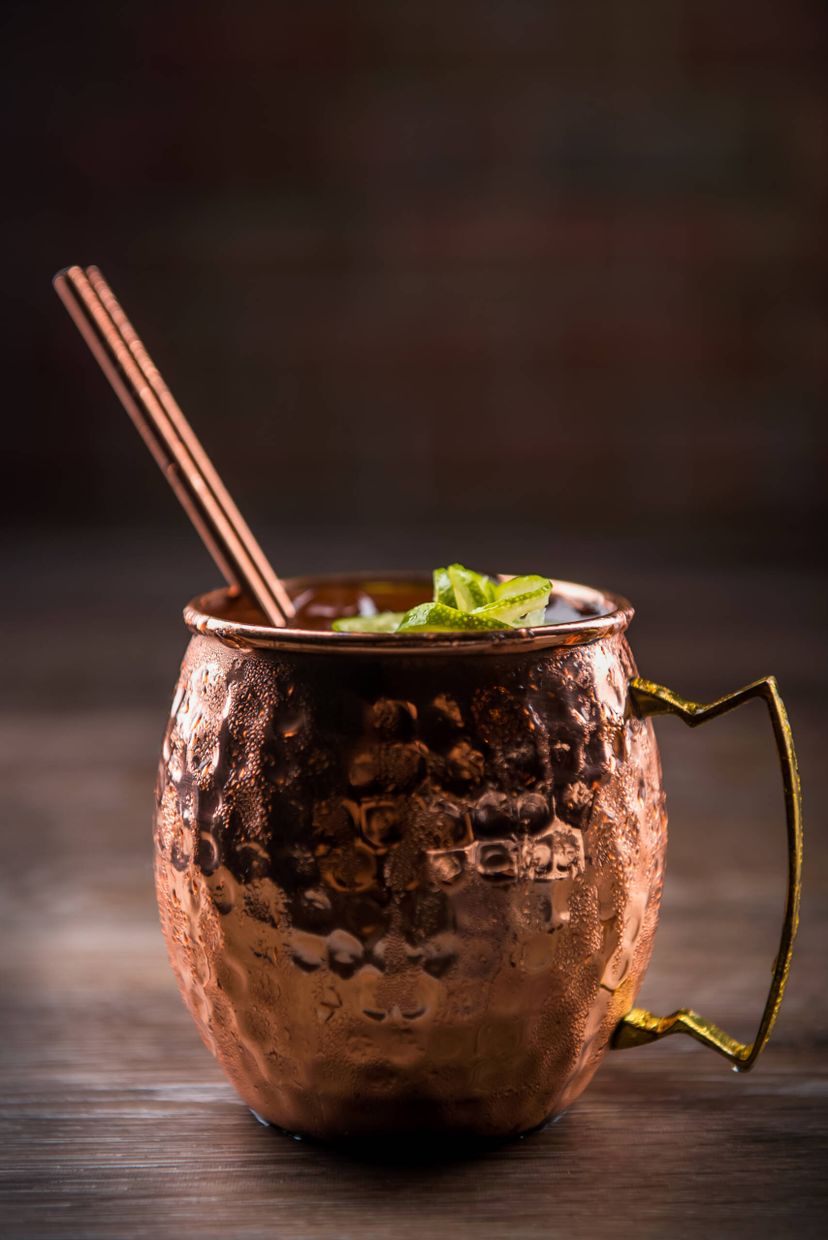 Commonly served in a copper mug, this great cocktail consists of spicy ginger beer, vodka, lime juice, and garnished with a lime wheel or wedge. It's delicious year-round – refreshing in the summer and spicy in the winter and fall! Make sure you get a high quality, craft ginger beer, as it tends to be the star in this cocktail.
9. Mojito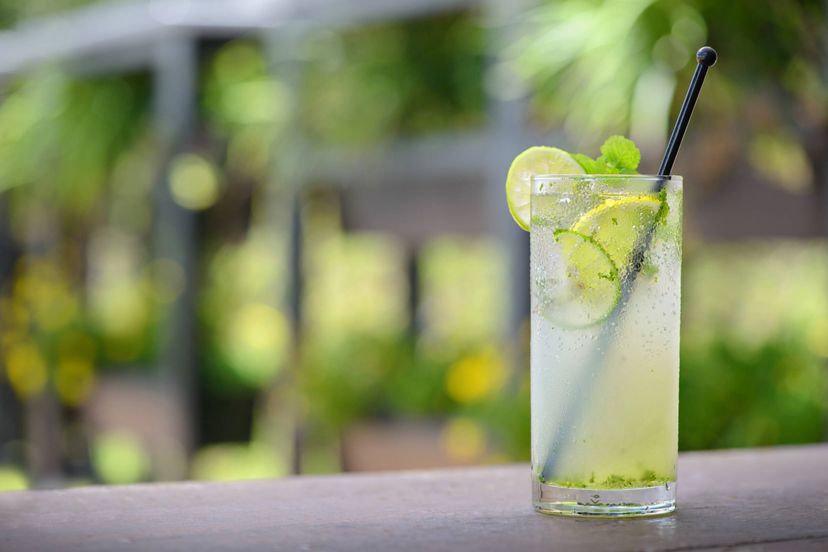 Make a Mojito from scratch with white rum, lime juice, soda water, simple syrup, and lots of fresh mint. This tropical drink is the perfect rum cocktail and fittingly, almost all of the ingredients are indigenous to Cuba.
10. Mimosa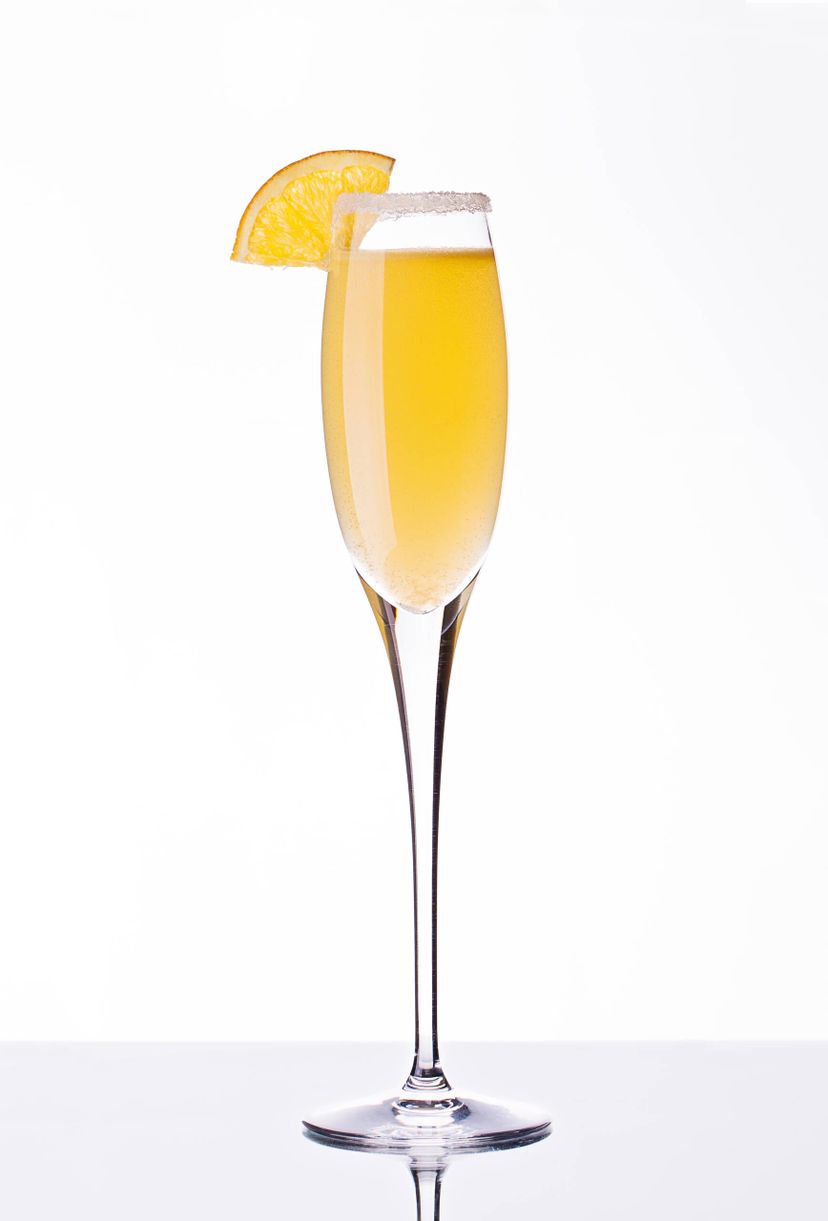 If you're looking for an easy brunch-worthy bevvy, look no further than the mimosa, which generally consists of orange juice and champagne or sparkling white wine. There are many variations of the mimosa though using different fruit juices (such as grapefruit) as the base or added fresh fruits or purees to create other flavors. A fan-favorite variation is called a "Grand Mimosa", which is a "hair of the dog" hangover remedy that incorporates orange liqueur into a champagne-heavy mimosa.
11. Negroni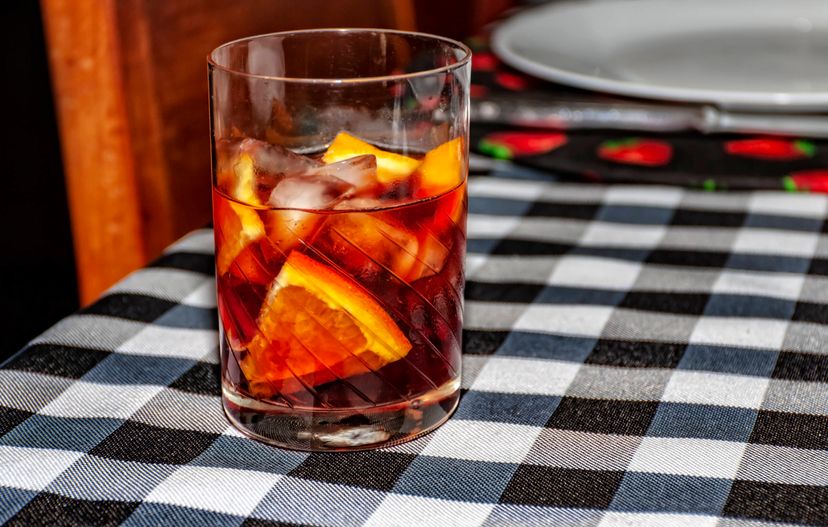 This classic Italian cocktail consists of gin, Campari, and red vermouth, and garnished with an orange peel twist. It's a very popular short cocktail that really packs a punch and is traditionally served before dinner as an apéritif.
12. Old Fashioned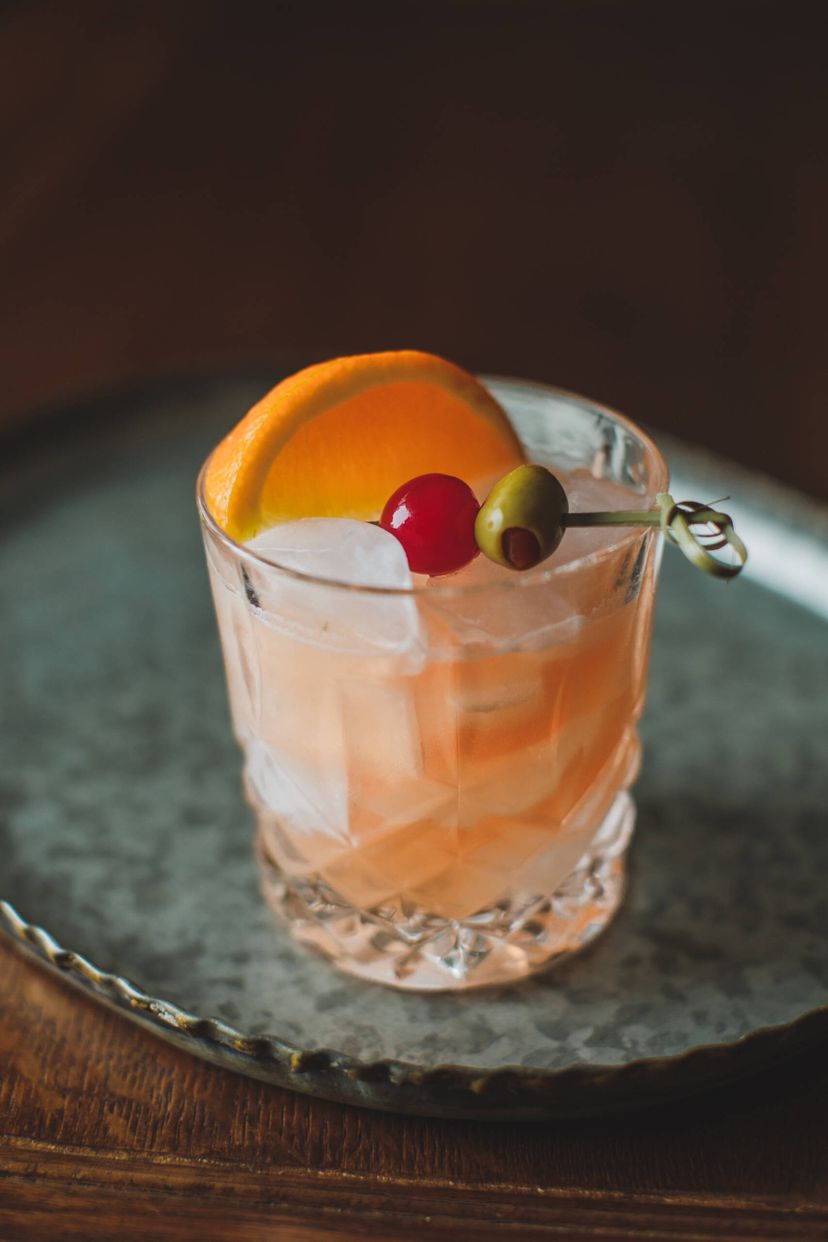 This timeless cocktail is made with whiskey (rye or bourbon), a sugar cube or simple syrup, Angostura bitters, one large ice cube, and an orange peel twist. It's the most popular cocktail in the world, according to a survey of the world's best bartenders.
13. Pina Colada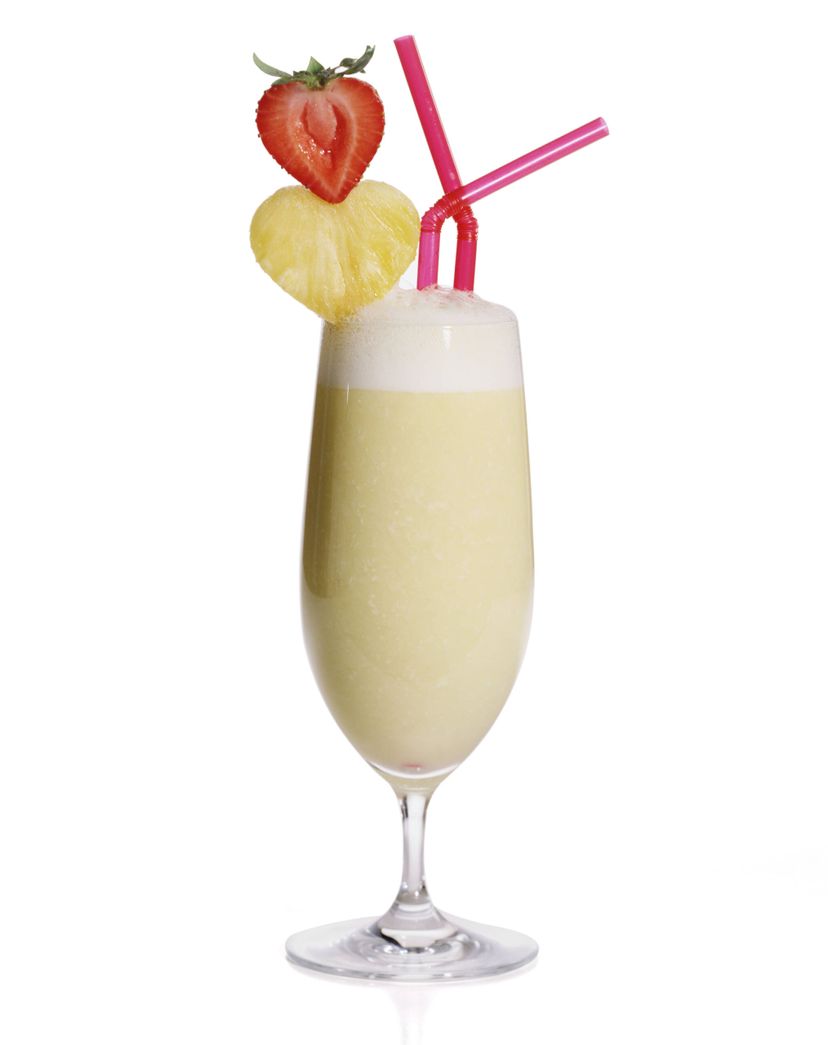 This sweet summery cocktail combines white rum, pineapple juice, and coconut cream. Vinepair calls it a "1970s-era Puerto Rican slushie" that's often topped with pineapple chunks.
14. Pisco Sour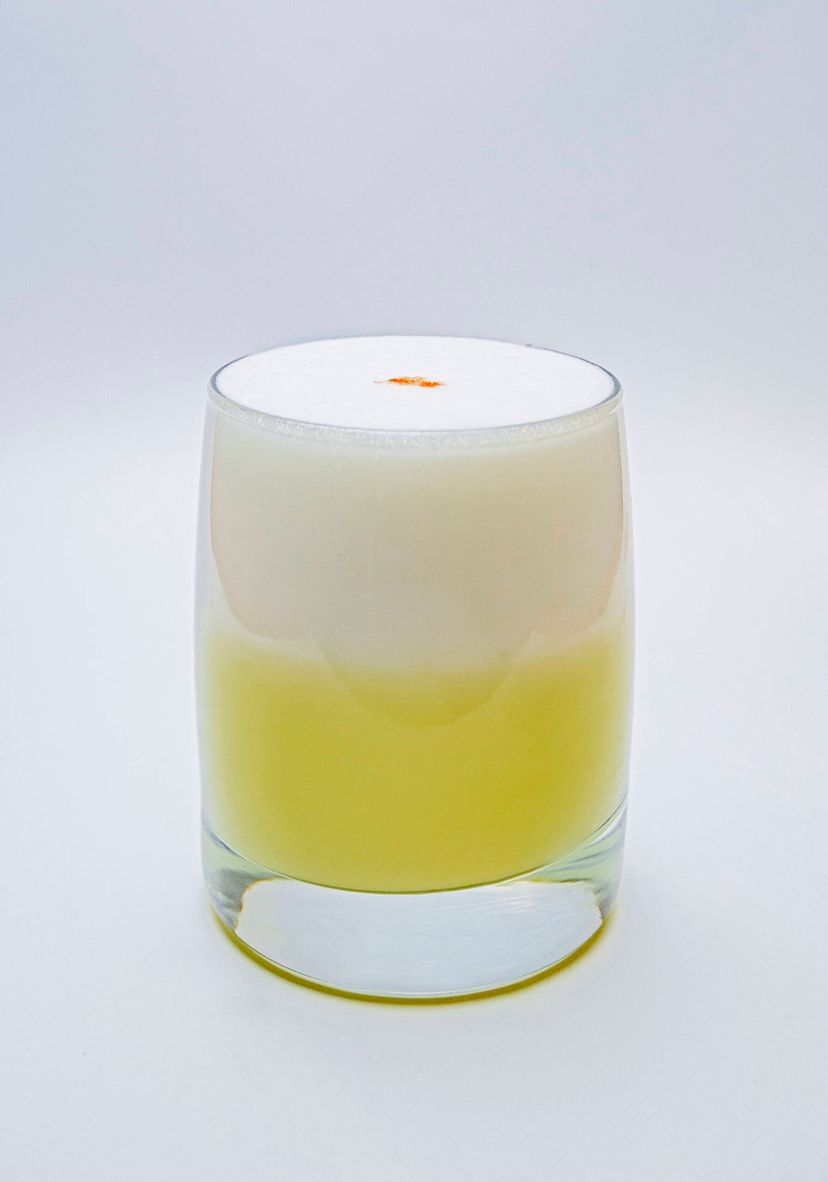 Made with Pisco, the Chilean national spirit, and lime juice, simple syrup, and an egg white, this great cocktail is reminiscent of a margarita. It's a great summer sipper and a guaranteed crowd-pleaser!
15. Tom Collins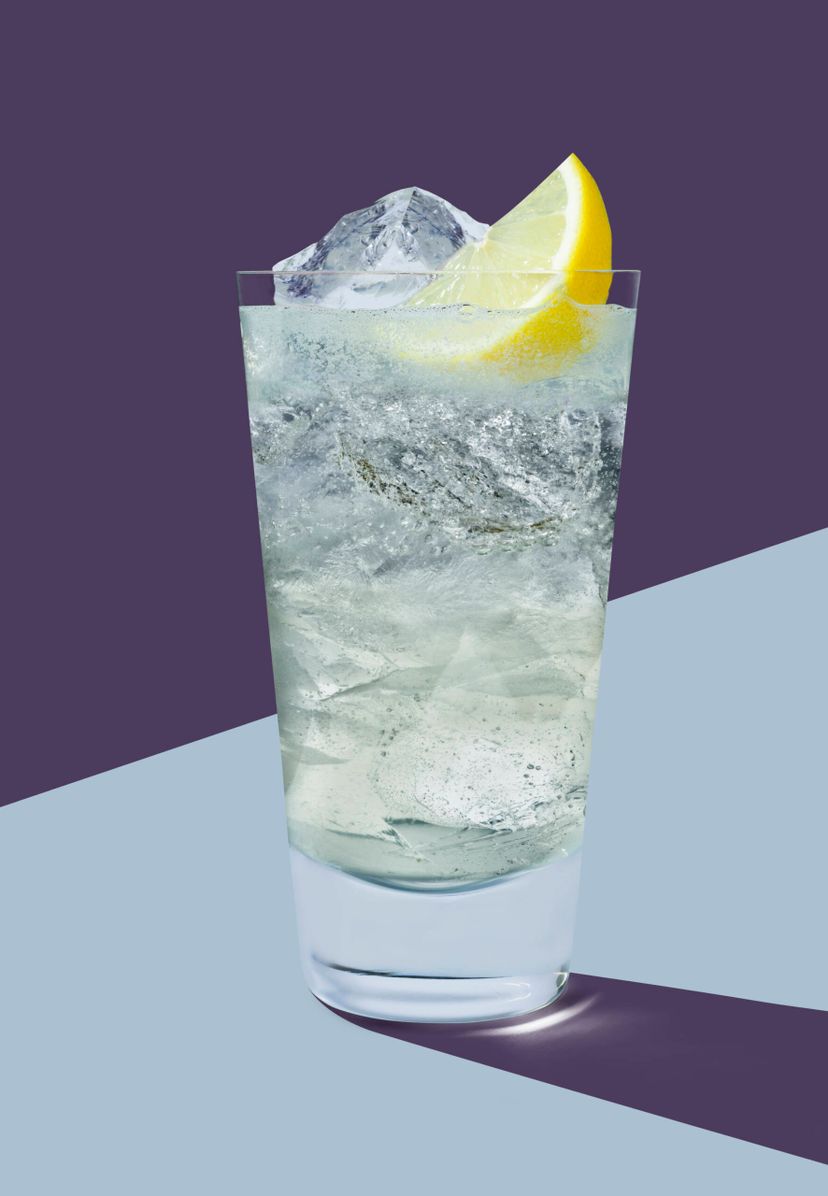 Originally made with gin, lemon juice, simple syrup, and soda water, this highball cocktail is essentially a spritzy adult lemonade. It's a classic cocktail that has been on the list of great cocktails for years, rising in popularity after Robert De Niro's 2000 film, Meet the Parents.
16. Zombie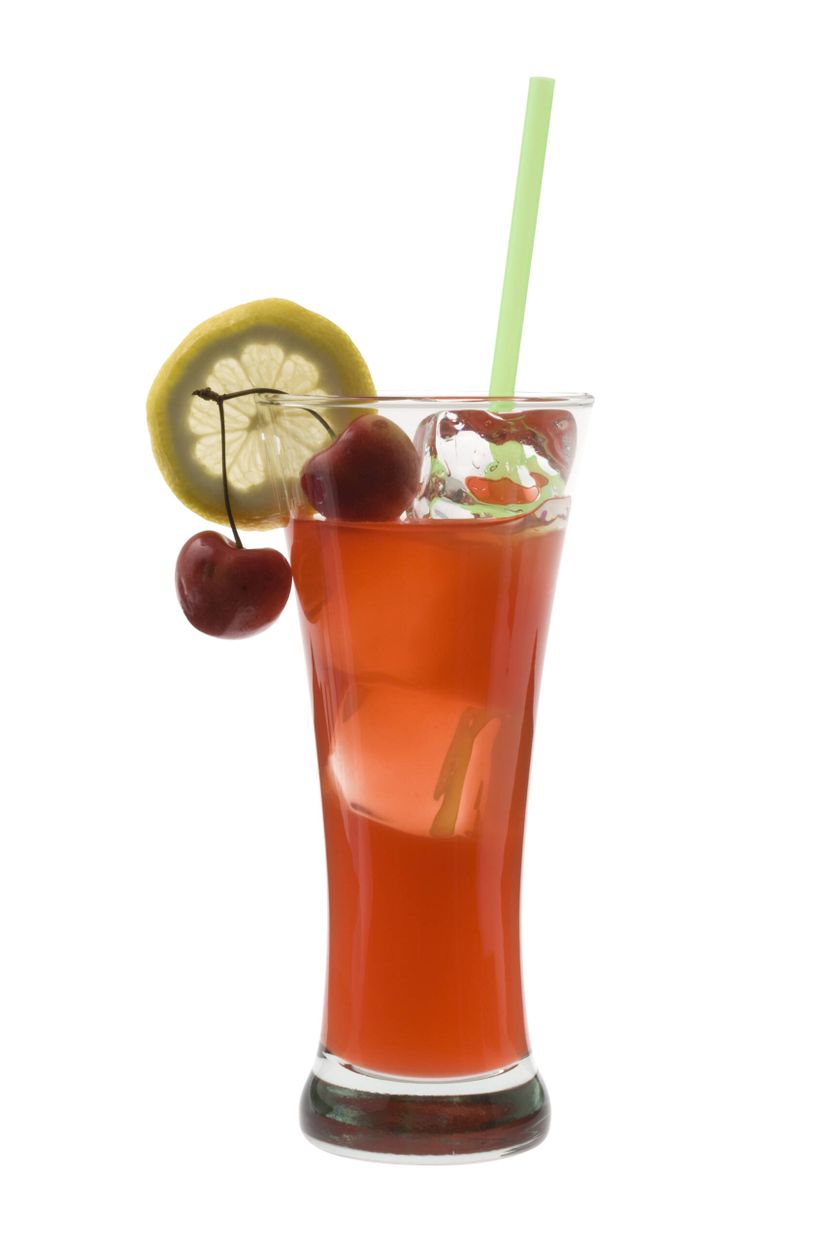 Unless you're looking to expand your at-home bar significantly, this cocktail is best ordered when you're out, as it consists of white rum, golden rum, and dark rum, as well as brandy and both pineapple and papaya juice. It's smooth, fruity taste conceals it's extraordinarily high alcohol content, so be careful! After all, it's called a zombie for a reason.