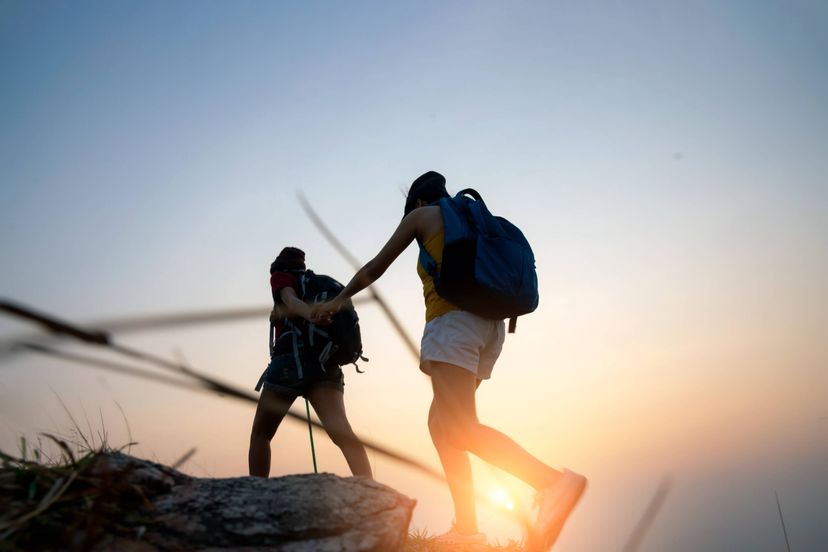 The West Coast Trail is a breathtakingly beautiful 47 mile (75 km) backpacking route on the southwest coast of Vancouver Island, BC. The trail was originally called the Dominion Lifesaving Trail because it was built in 1907 as a way to rescue shipwreck survivors along the coast. The trail is now a part of Pacific Rim National Park and outdoor enthusiasts from all over the world make the pilgrimage to the island to hike what's widely considered one of the world's best hiking trails. Be forewarned, this trek is not for beginners due to its length and difficult terrain, and each year many hikers are evacuated from the trail due to injury, illness, and hypothermia. If you're planning on taking on this most rewarding challenge here are some tips from experienced hikers who've done the trail to help with your planning:
1. Waterproof Everything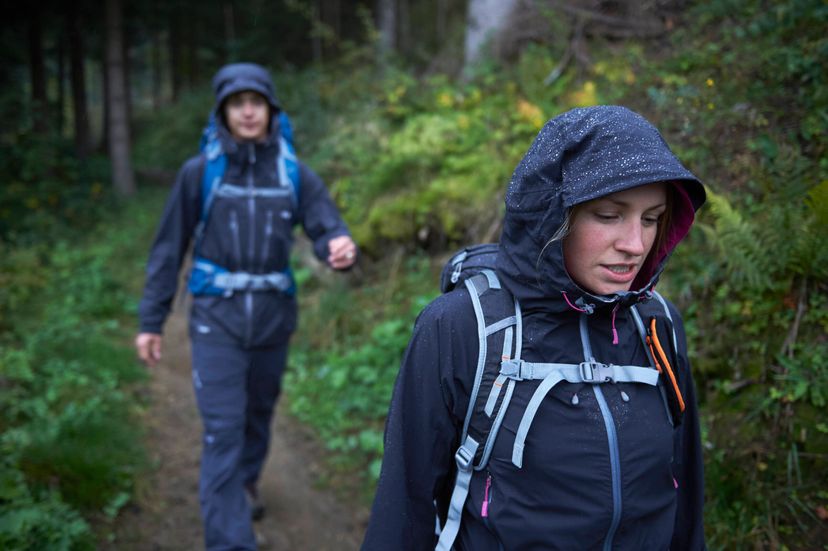 If you've ever bought waterproof hiking equipment you already know it usually comes with a hefty price, but in this case it's worth it. BC is widely known to get lots of annual rainfall and the old-growth forests in which the trail runs through are actually rainforests (Yes, rainforests in Canada!). So be prepared for wet days with a good breathable rain jacket, rain pants, waterproof boots (Gortex is a good option) and a rain cover for your pack. It's also recommended that you line your pack with a garbage bag and make sure your sleeping bag is in a waterproof dry bag or compression sack. Also, be mentally prepared because being wet for days on end can take its toll on the most experienced hikers.
2. Blisters Will Happen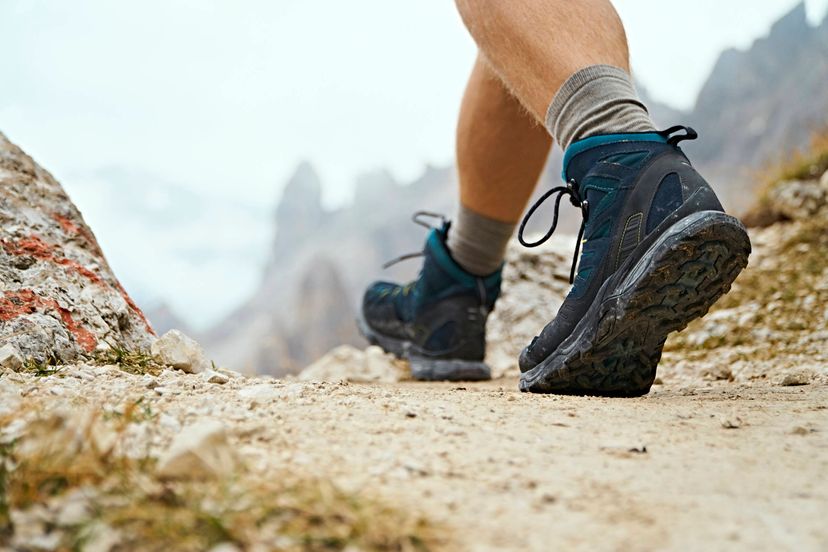 If they don't, consider yourself lucky! Chances are though that you'll experience a few of these while out on the trail. Good boots can help minimize your discomfort but some feet just blister more easily than others. Some ways to help this are to use moleskins which are pre-cut fabric bandages that can be built up around an un-popped blister to minimize friction. Duct tape is also very handy and it seems to stay put on your feet longer than a bandage alone. In the morning before putting your boots on for the day, carefully pop and drain the fluid from any un-popped blisters, put on some antibiotic ointment and cover with a bandage, then use duct tape over the bandage to help keep it on longer. For the most part, the beautiful scenery of the trail will distract you from thinking about those sore feet!
3. Your Body Will Hurt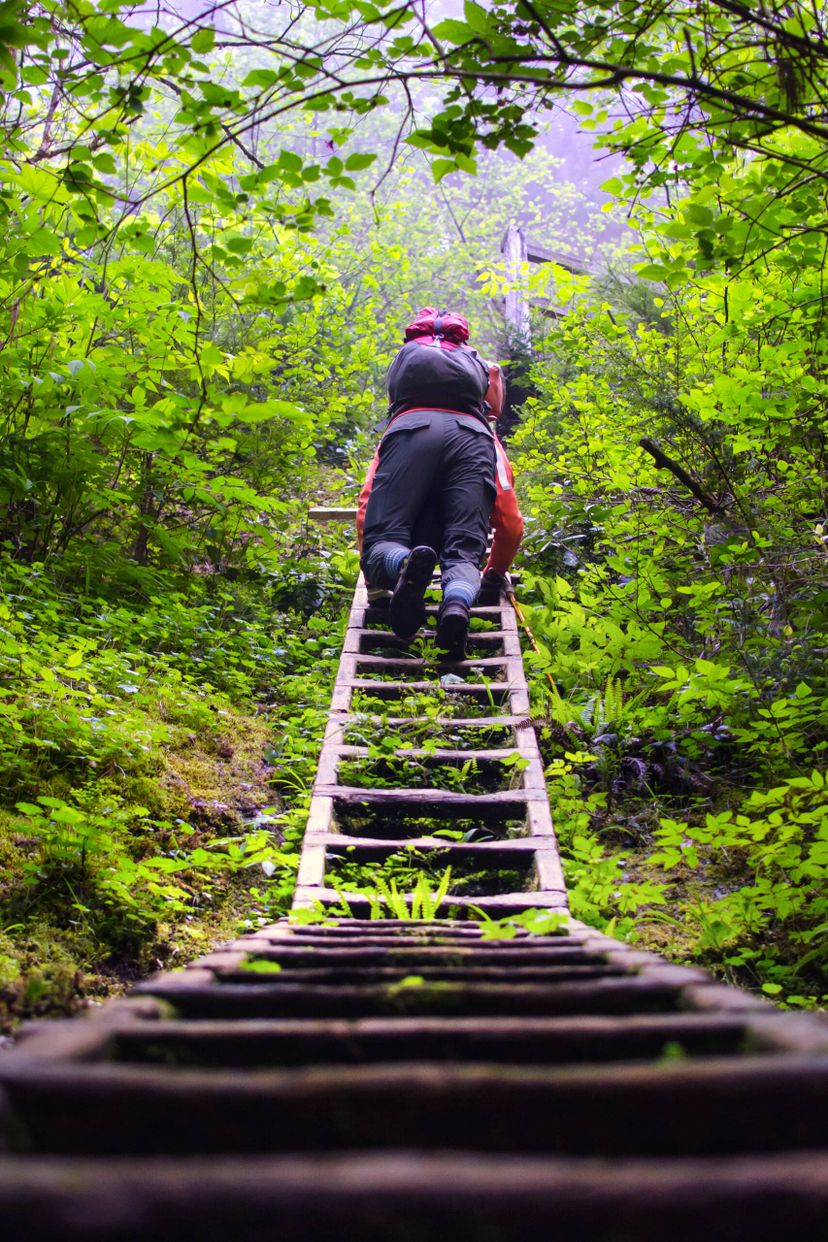 You can prepare for this by training and getting ready fitness-wise but after having a 30-40lb pack on your back for 7 or so days, things are bound to get sore. Feet, shoulders, and back are common complaints, and trudging through sand and gravel on the beach routes will really work your legs but your body should adjust a little after the first couple of days of carrying this heavy load. Just another mental challenge to overcome as when one thing seems to stop aching you'll find an entirely different one has come up. Just remember pain is temporary and your WCT memories will last a lifetime.
4. Love Your Pack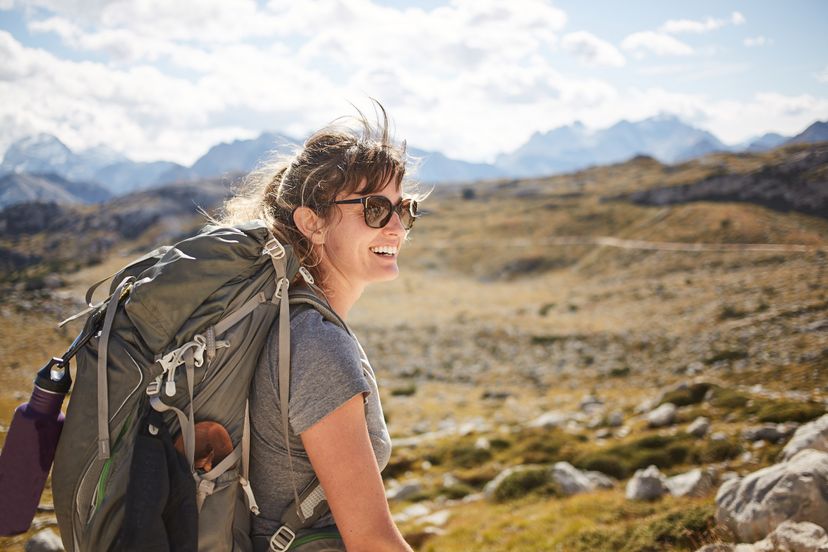 It's going to be both your best friend and your enemy for the next 7 or so days so it's advised you select your pack wisely. Taking along one you've had for a while is great because you should know its fit and how it feels on you but if you're buying a new one, get professional help with fitting from the store staff. Not every pack will work on every body type and bags often come in short, regular, and tall sizes. Before heading out on the trek, put some weight in your pack and take a couple of walks with it on to get a feel for the weight and help identify any areas of discomfort.
5. Invest in a Good Tent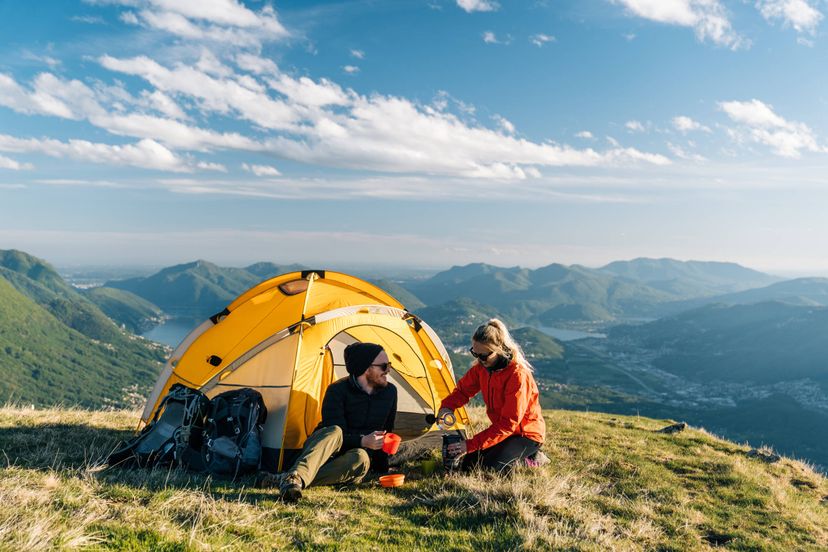 Getting a decent night's rest is important when you're hiking all day every day, so investing in a good-quality tent is important. While borrowing a friend's tent or using that old one you've had for years might save money, you don't know what you're getting performance-wise so if you go this route make sure you test it out beforehand. Something good in the rain is important because there's nothing worse than waking up in the night with a wet sleeping bag. We recently tested the Tadpole 2 by The North Face out on the trail and found it performed extremely well, especially on rainy days. It was quick and easy to set up and fit 2 adults quite comfortably. Best of all, while others in our group woke up with a wet tent, ours kept us dry and warm.
6. Selecting the Right Sleeping Bag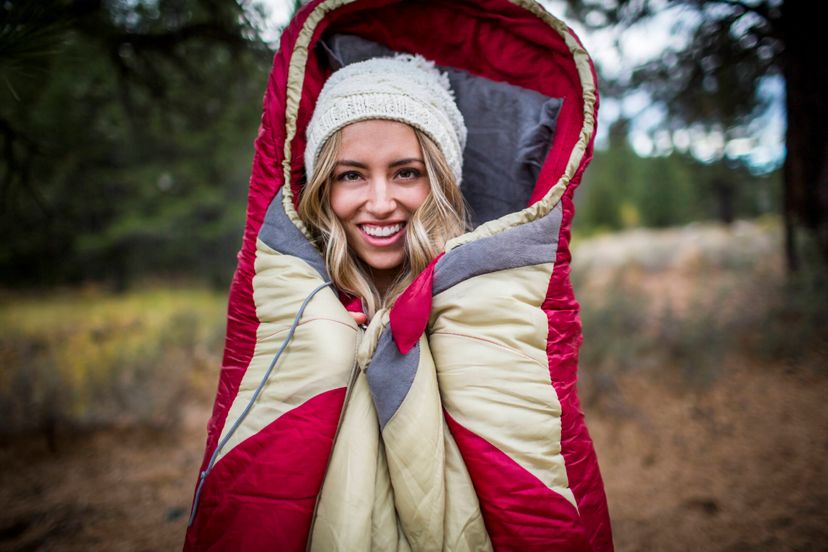 This one is almost as equally important as choosing the right tent because the right sleeping bag can mean the difference between a good night's rest or waking up cold in the night. When choosing between a down or synthetic bag, consider the possibility of wet weather is very high and if a down bag gets wet it will no longer keep you warm. While the major disadvantage of a synthetic bag is heavier weight and more bulk in your pack, we believe it's worth it to ensure a warm sleep. On the trail, we brought the Dolomite 20/-7 by The North Face, which is a 3 season synthetic bag, and found that even when it got a bit wet from condensation, it still kept us toasty warm. Another benefit was the space this bag offered with its tapered rectangular shape which provides more room to stretch than compared with a mummy-style bag.
7. Importance of Good Meals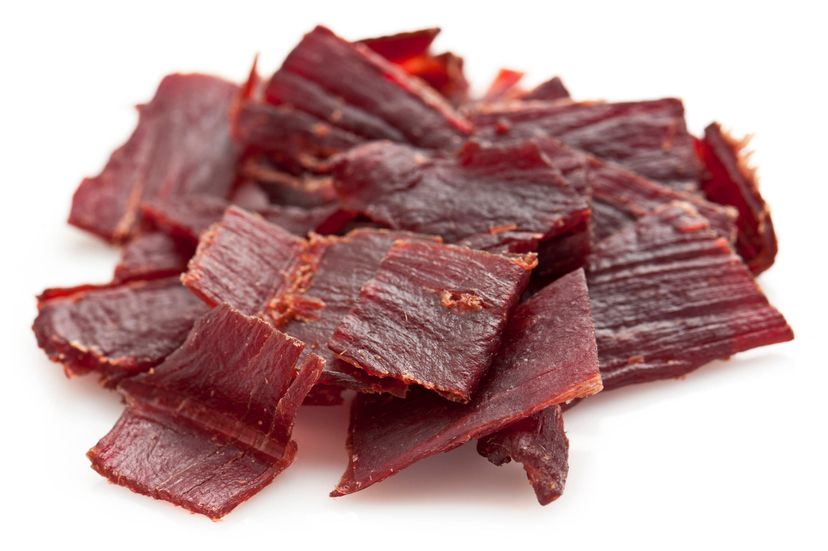 You'll burn A LOT of calories out there hiking the rugged terrain of the West Coast Trail so to keep your energy levels up it's important to consider your meals carefully. Many outdoor stores sell easy freeze-dried backpacker meals and while these are simple, lightweight, and deliver a generous calorie count, they often lack balanced nutrition. Yes, carbs and protein are important while hiking but that doesn't mean fruits and vegetables aren't. If you have the time (and enthusiasm) try dehydrating your own fruits and vegetables for the trial as you'll get great nutrition without the preservatives of store-bought dried fruits and veg. Fruits can be eaten straight up or added to oatmeal for simple delicious breakfasts while vegetables can be rehydrated and added to pasta, rice, and beans or couscous.
8. Animal Encounters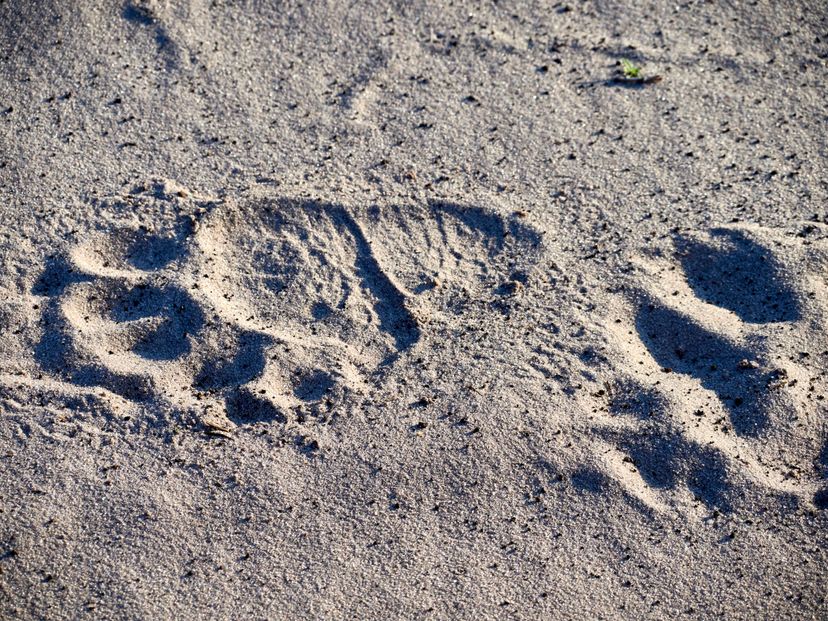 The West Coast Trail is both remote and wild so it's no surprise you'll be sharing the space with some beautiful but dangerous animals. Black bears can be common throughout the Pacific Rim Park so care should be taken as they will defend their cubs and their territory if threatened. The bigger concern on the trail is cougars. These large cats while elusive are at the top of the food chain and have historically attacked and consumed humans. One small animal not mentioned in many WCT guides is the mice that inhabit the campsites of the trail. Keep your pack closed up or you might just get a little surprise when you reach in as they're looking for any crumbs they can find. To protect yourself from the more dangerous animals, you can carry bear spray (which can also be used on cougars), hike in a group and make lots of noise, ensure all food and other scented products are properly stored in bear bins at night, and most of all respect these creatures and their space.
9. North-South vs. South-North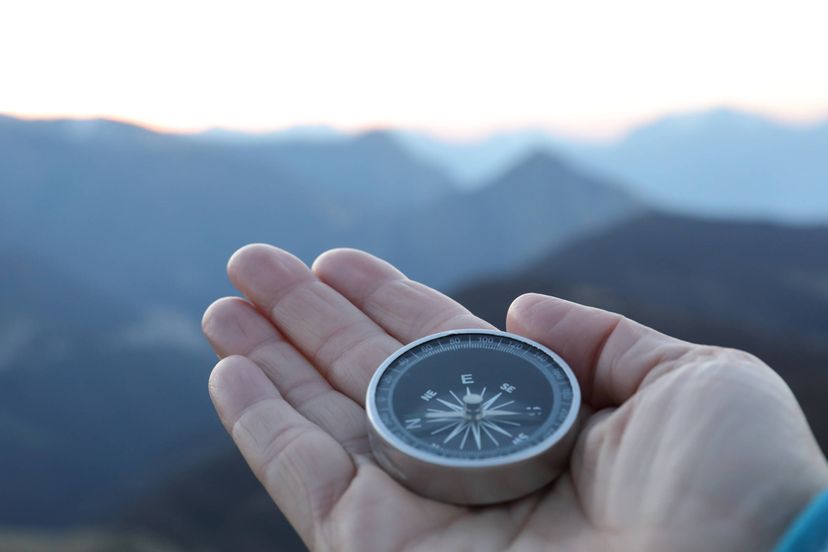 Hikers have the option of doing this trek in either direction; by starting north from Pacheena Bay near Bamfield and heading south or starting at Port Renfrew in the south and heading north. The southern part of the trail is notoriously challenging, much more so than the flatter boardwalk sections in the north end. Which way you choose to go is really a personal preference. Some say doing it north to south will ensure your pack is lighter once you get to the ladders and elevation down south however we opted to do it south to north and were happy to have gotten through the most challenging parts while our energy levels were at their highest. No matter which approach you choose you're guaranteed a challenging and rewarding experience.
10. Water Filter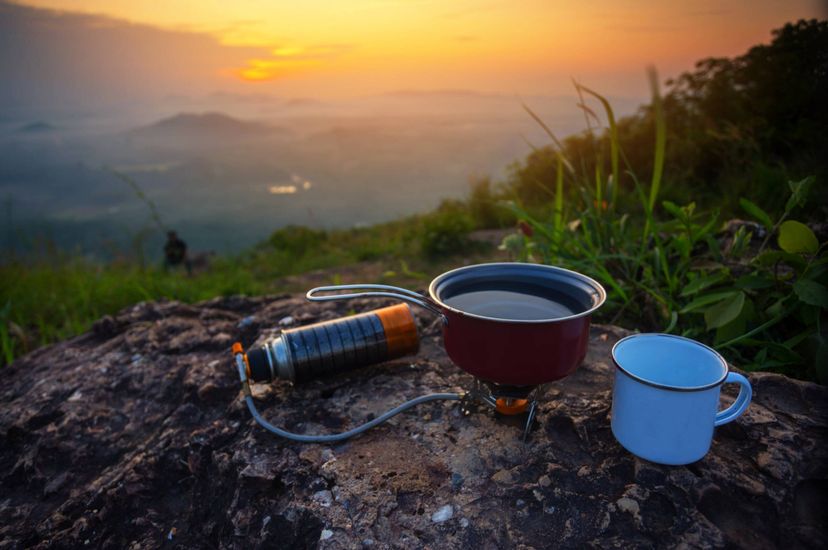 Since water weighs a lot, you can't carry more than a couple of bottles on your back while hiking those long days. You'll be filling up your bottles at the many rivers and streams that run through the trail but it's important not to drink the water without treatment because it can carry many different viruses and pathogens that can cause illness and disease such as Giardiasis. There are several options for water treatment; boiling your water can be done in the evenings while at camp but while hiking it's really a choice between iodine tablets or a water filter. Tablets are easy and light but won't get rid of any particles that might come out of the stream and they also take 30 minutes to be fully effective. We chose to use a water filter, specifically the Saywer Squeeze filtration system. We loved this filter for its lightweight and ease of use. All you do is fill up the pouch in the stream, screw on the filter, and squeeze the water through right into your bottle. It filled up a standard Nalgene bottle quite quickly and best of all it has the highest filtration level on the market at 99.9999999%.
11. Poles or No Poles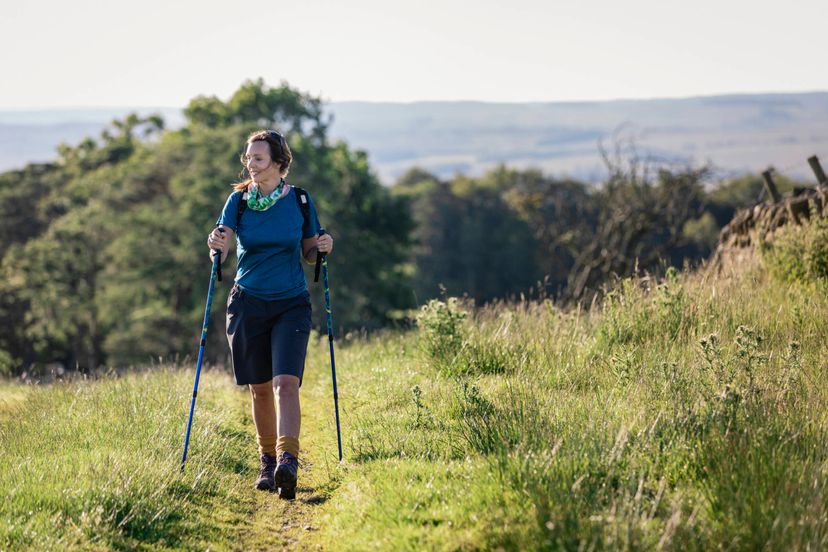 Most advice you'll find on the WCT will say that poles are a must and we won't really disagree with this though our experts were split as some of them used them and some didn't. Here are the pros of using trekking poles on the trail: they help with balance on slippery rocks and logs, help spread the workout to your upper body while going up or down the big hills, and help you navigate where to step through the thick (and often deep) mud bogs. The cons: There are apx. 38 ladders on the trail that you must ascend or descend and the poles can get in the way (you can collapse them but this takes time and they can still get in the way). The poles can also get jammed up with sand and mud preventing them from collapsing when you need to. In our opinion, the pros outweigh the cons of this one.
12. Mid-trek Treats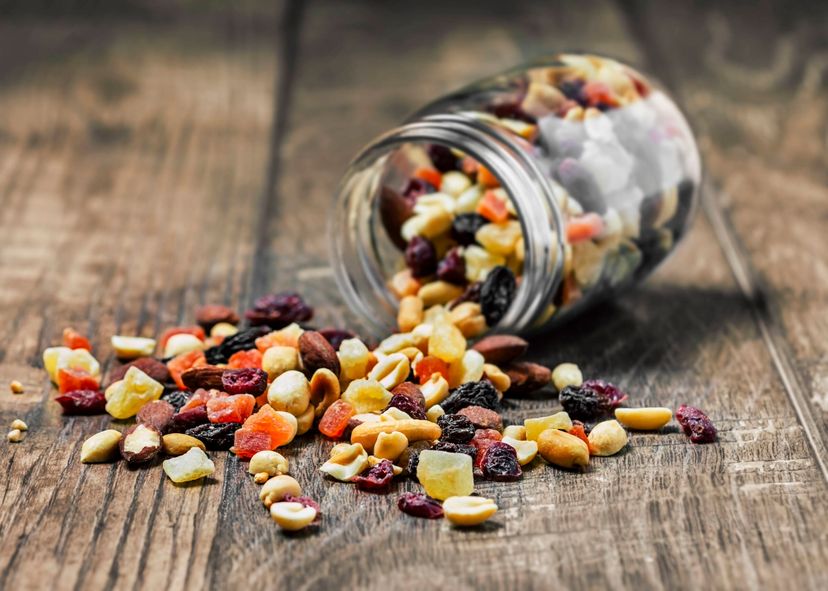 Yes, the rumors are true…you can get a burger on the West Coast Trail. At km 45, just south of Carmanah Lighthouse you'll find Chez Monique's; serving up burgers (both beef and veggie), snacks, and drinks to many ravenous hikers. Prepare yourself though because this burger comes with a price tag of $20 for a regular one or $25 for a 'loaded burger' with cheese, bacon, and mushrooms. You'll probably pay the hefty bill and not think twice about it because at that point any fresh food is just amazing. The second of the trail treats is a little more what you might expect in this kind of setting; at Nitinat Narrows where you must cross the water by ferry to continue the trail, you'll find a First Nations family serving up the freshest seafood possible…including succulent crab pulled right from the water you ferry across. It's a culinary experience that's hard to pass up.
13. Campsites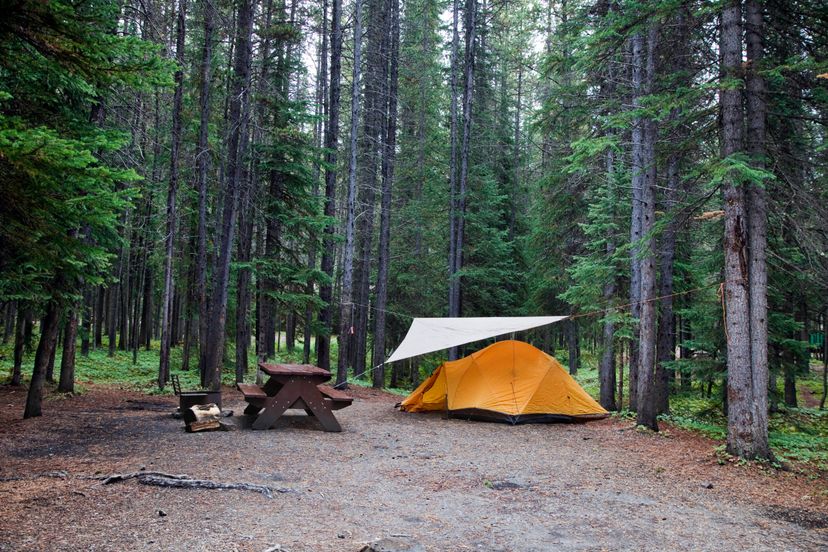 There are 13 'official' campsites along the West Coast Trail with some other unofficial sites along the way as well. It's recommended you camp at an official site rather than making your own and we agree that this is just easier because the sites provide bear bins so you don't have to hang your food and outhouses for well…you know. Most sites are right on the beach but some have sites into the tree cover. Be careful of where you set up your tent on the beach because tides will fluctuate throughout the night. The most southern site known as Thrasher Cove offers an amazing sunrise while Tsusiat Falls in the north has a large waterfall and offers a reasonably good spot to bathe.
14. Transportation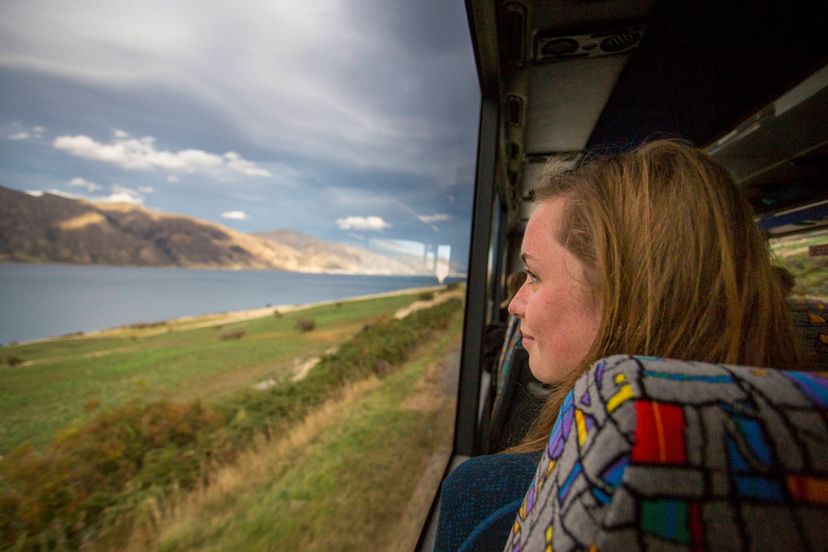 Even though the West Coast Trail is in a pretty remote location, there are several options for transportation to/from it. One of the cheapest options is to drive yourself as vehicles can be left at a number of locations near both the north and south trailheads. If you don't want the hassle of driving yourself or if you're traveling from elsewhere specifically to do the trail you can take a scheduled bus. The West Coast Trail Express shuttle bus service provides transportation from Victoria and Nanaimo to both north and south trailheads. With either land route option just be prepared for a long and bumpy ride as the northern route is a gravel logging road. There's also the option of a ferry boat service between Bamfield and Port Renfrew which helps shorten some of the time spent on those bumpy logging roads.
15. Timeframe
The amount of time it takes to hike the West Coast Trail varies greatly depending on your speed (or that of your group overall) and on your individual approach to the trek. If you're looking to break records and test your fitness abilities, some people have been known to run this trail in a day with the record being just over 9.5 hrs by a male in the summer of 2014. The average time for doing the WCT however is 6-7 days which is moving at a more leisurely pace that we feel allows time to stop and appreciate all the natural beauty you're surrounded by because isn't that why we're all out here?
16. Aboriginal Lands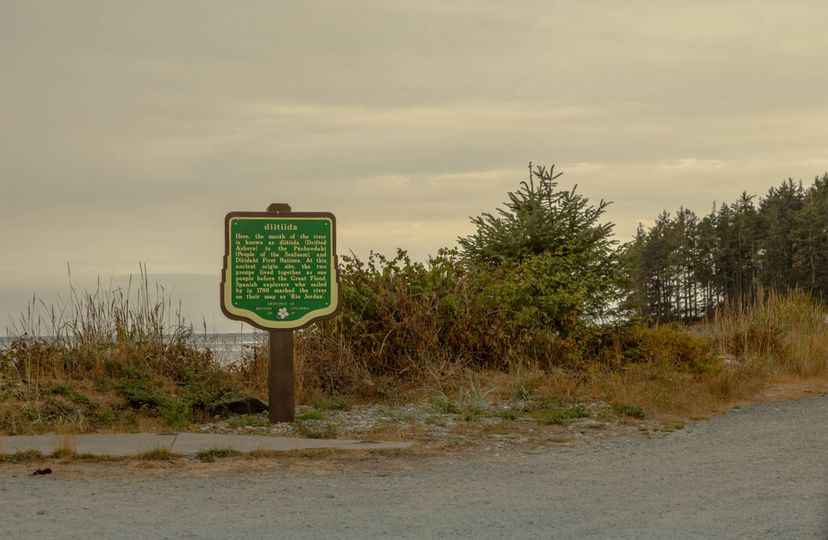 The West Coast Trail passes through the reserve lands of 3 different First Nations groups: Pacheedaht, Ditidaht, and Huu-ay-aht. Each group has a guardian stationed along the trail to help monitor and patrol the area. If you get the chance to talk with any of these guardians during your trek it'll be a great experience as they're always willing to share stories of their time on the trail, the area, and their own culture. Always make sure you respect all signs while trekking through reserve lands as these are considered private property and hiking through these lands is considered a privilege, not a right. If you're interested in learning more about the First Nations groups of Vancouver Islands west coast, there are many opportunities available through the Pacific Rim National Park Reserves.