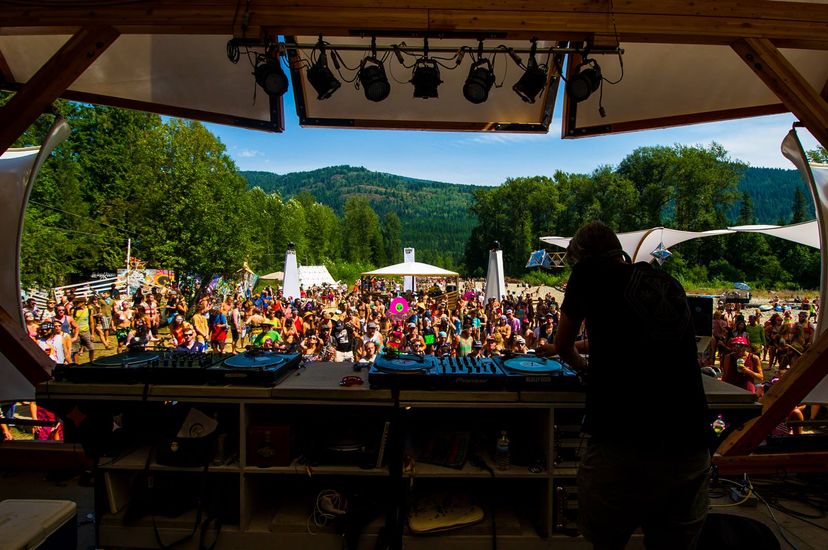 Canada's festival culture is as diverse as its landscape, with a history dating back hundreds of years to when festivals were held to commemorate seasonal changes. Today, this culture has expanded to include over 200 major festivals, a hefty chunk of which are dedicated primarily to music and the celebration of folk, metal, country, EDM and everything in between. So, as the summer approaches the mid-way mark, and you find yourself geared up for your umpteenth festival experience, or, you're just finally able to flee the office for some summer fun, EscapeHere breaks down the selection of music fests happening in Canada this August:
18. Sunfest Country Music Festival, Cowichan Valley BC
July 30 – August 2
15 years in the making, Sunfest started out as a 1 day rock concert which has since expanded into Vancouver Island's biggest country music festival. Bringing in over 40,000 music lovers to the Cowichan Valley each year, the event not only showcases world-renowned talent and local artists, but strives to leave an economic impact by increasing the area's exposure and donating proceeds to local organizations. This year's festival is scheduled to have 12 main stage performers, including Lee Brice, Keith Urban and Jack Connolly.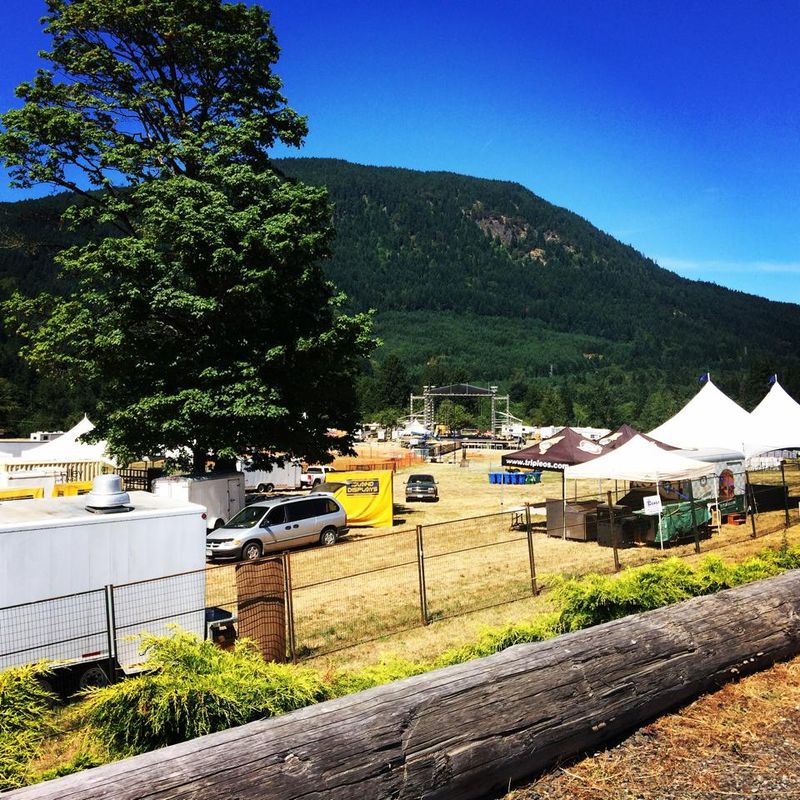 17. Osheaga, Montreal QC
July 31 – August 2
With 2015 marking the 10th anniversary of this festival's particular salute to music and the visual arts, festival-goers are undoubtedly in for the experience of a lifetime. The event, which annually attracts tens of thousands of music fans to Parc Jean Drapeau on Montreal's Saint Helen's Island, broke attendance records in 2013 when it brought in an astounding 135,00 people over the 3-day period. The diverse lineup of big-name acts mixed with emerging local and national talent is once again poised for success, with over 100 entertainers set to perform on numerous outdoor stages this August long weekend. The 2015 lineup includes FKA twigs, Florence and the Machine, Marina and the Diamonds, Weezer, Kendrick Lamar, Young the Giant, The Black Keys, Charli XCX and Tyler, the Creator.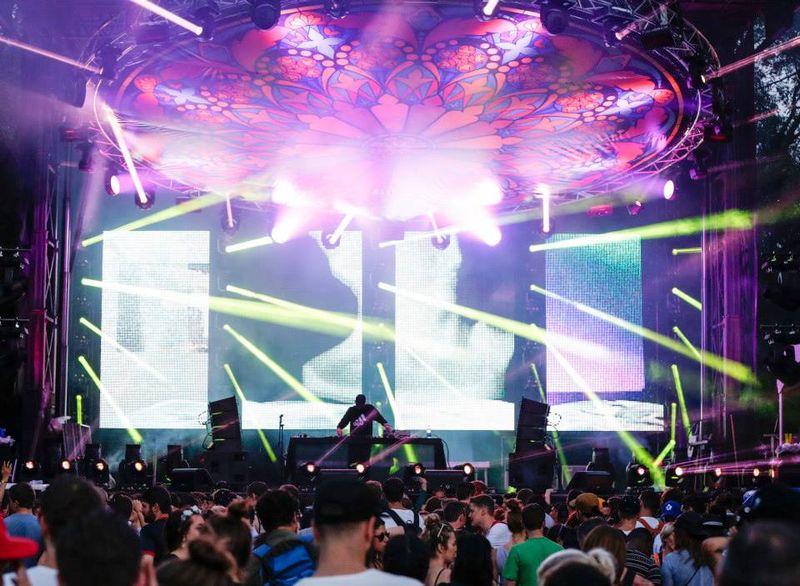 16. Kaslo Jazz Etc. Summer Festival, Kaslo BC
July 31 – August 2
24 years strong, the Kazlo Jazz Etc. Summer Music Festival is held each year in picturesque Kaslo Bay Park, nestled in front of Kootenay Lake and the Purcell mountain range. The longest running music event in the area brings together approximately 5,000 people and over 20 jazz, blues and Latin performers, fostering a laid-back atmosphere of family fun. The 3-day festival features ticketless public access every day before 5 pm, tons of local food vendors, family workshops and children's events and performances in the children's entertainment tent. With this year's lineup of established and up-and-coming talent, Kaslo Jazz Fest is truly a family beach party destination.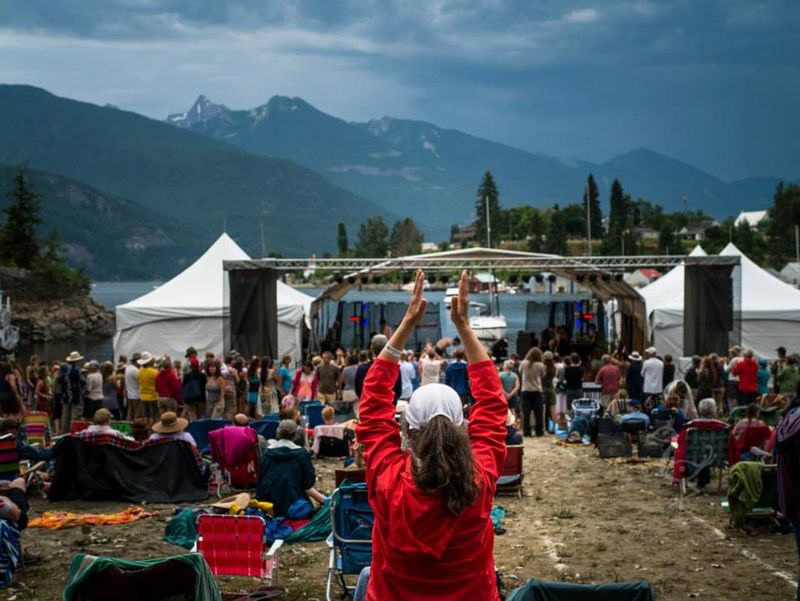 15. Big Valley Jamboree, Camrose AB
July 30 – August 2
5-time winner of the Country Music Association's Country Music Event of the Year is the primary reason country music fans from all over flock to Camrose during Canada's August long weekend. Not only are big names performing on the main stage all day long, but the festival is packed with activities during all 4 days, including songwriter's workshops, bull-riding, a karaoke contest and a marketplace trade-show. The 25,000 person daily attendance is easy to understand, particularly when you take in this year's jaw-dropping lineup: Dallas Smith, The Band Perry, Reba and Brad Paisley, to name a few.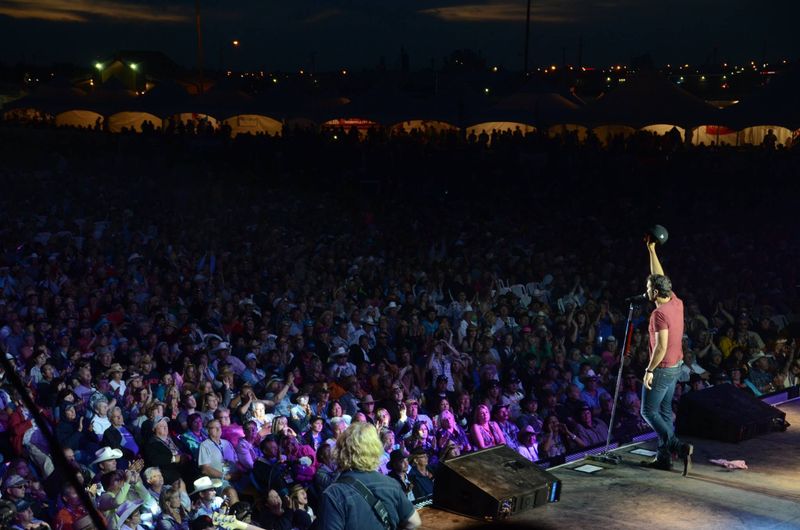 14. Veld Music Festival, Toronto ON
August 1 & 2
August 1 & 2
Established in 2012, Veld Music Festival has grown to become Canada's largest electronic music fest, attracting upwards of 50,000 people every year to Downsview Park in Toronto. So much more than just a giant electro-dance party, Veld showcases the very best in EDM, with the 2015 lineup presenting over 30 internationally acclaimed performers including Deadmau5, Hardwell, The Chainsmokers, Kaskade and Nicky Romero.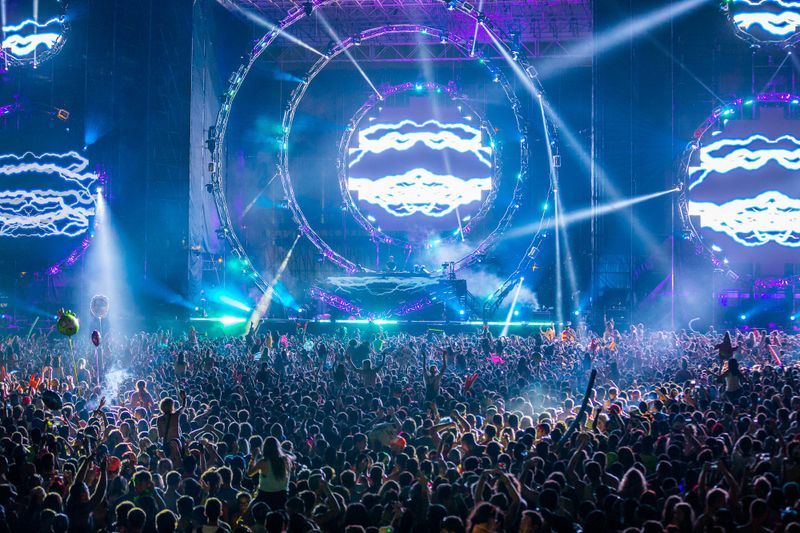 13. Canmore Folk Music Festival, Canmore AB
August 1 – 3
With the inaugural event taking place in 1978, this is Alberta's longest running folk music festival. Over the past 37 years, crowds have been drawn to Centennial Park in Canmore to chill out and enjoy the mesmerizing story-telling and musical artistry characteristic of folk entertainers. Today, the event has expanded to include over 30 acts across 3 stages, and expects to attract upwards of 15,000 people, all while providing alcohol-free family fun. Kids will be kept busy with a free children's concert as well as a kids area that boasts crafts, a bouncy castle and a climbing wall, and festival goers of all ages will appreciate this year's once-again all-star lineup; Juno award-winner Amelia Curran and Grammy winner Mike Farris are both slated to perform.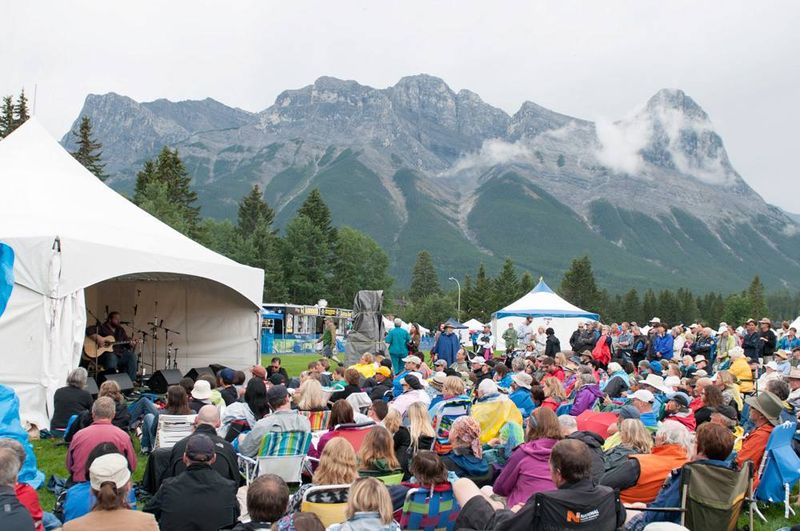 12. Manitoulin Country Fest, Little Current ON
August 6 – 9
In its 9th year running, this country music fest held annually in Canada's cottage country has built a reputation as having one of the friendliest and most family-oriented festival atmospheres across Canada. The organizers work hard to create a sense of comfort and above-and-beyond care for both the entertainers and the attendees, fostering that sense of small-town love that makes the event so popular. The 2015 festival schedule consists of 14 musical acts featuring Tom Cochrane, Gord Bamford and the Canucky Bluegrass Boys, as well as a selection of vendors and a family fun zone.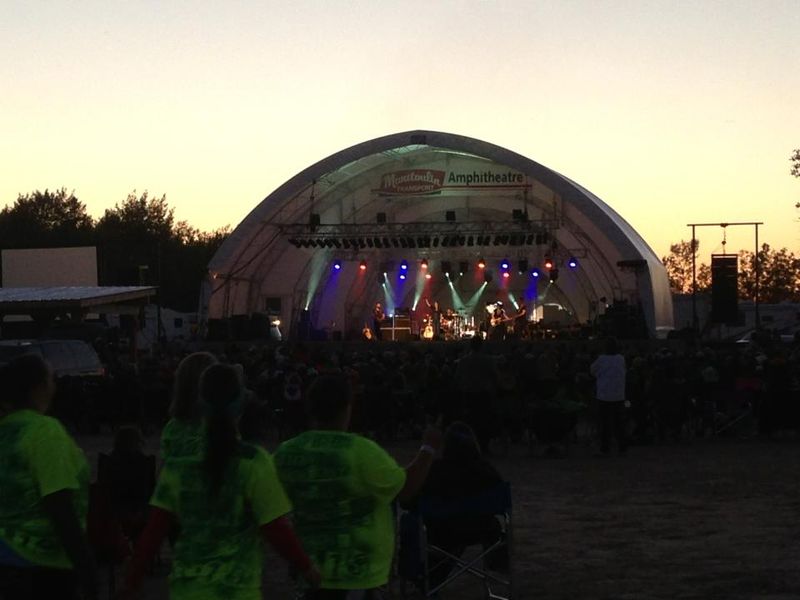 11. Lunenburg Folk Harbour Festival, Lunenburg NS
August 6 – 9
If you find yourself on the East Coast this August, this highly interactive folk festival is a must. Not only is it held primarily at the UNESCO World Heritage Site of Lunenburg, Nova Scotia, but it creates an overwhelming sense of community involvement, with workshops and additional concerts held at various venues throughout the city. In previous years festival attendance has reached 3,000, with increasingly popular evening and Sunday morning main-stage performances.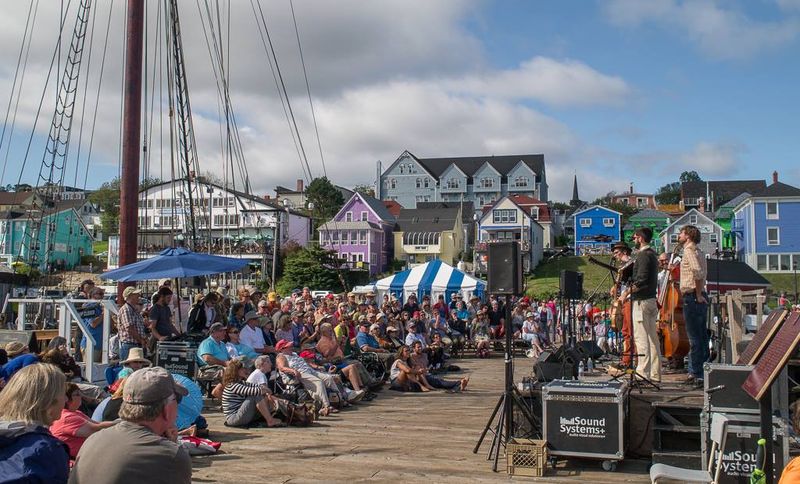 10. Boots and Hearts, Oro-Medonte ON
August 6 – 9
This music and camping event at the Burl`s Creek Event Grounds in Oro-Medonte, Ontario is one of the largest and most anticipated country music festivals in the nation. The three-day event promises not only the best in Canadian and global country music, but various other events including a bull riding competition, late night dance party and emerging artists showcase. Alumni of the festival include Tim McGraw, Miranda Lambert, and Jason Aldean, with this year's line-up set to impress with over 30 entertainers headlined by Brad Paisley, Eric Church and Florida Georgia Line. With attendance in previous years topping 30,000 people, this is one event country fans won't want to miss.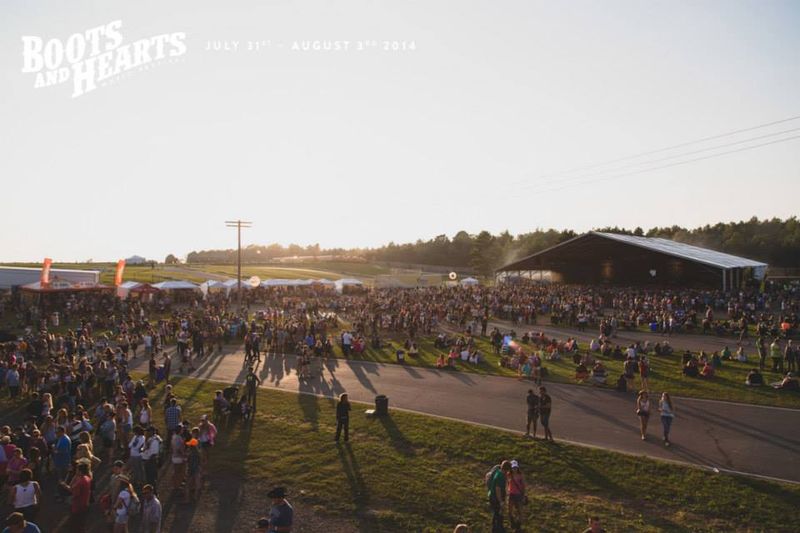 9. Regina Folk Festival, Regina SK
August 7 – 9
This festival has been around for an astounding 46 years, beginning in 1969 at the Regina campus of the University of Saskatchewan and held annually at various indoor locations before moving to Victoria Park in 1985. Since then, the festival has drawn over 20,000 music lovers each year to its free daytime concerts and workshops, evening headliners and artists market, beer garden and children's area. This year's event is sure to be another one for the ages, featuring over 30 acts, 15 food vendors and main stage headliners Blue Rodeo and Sinead O'Connor.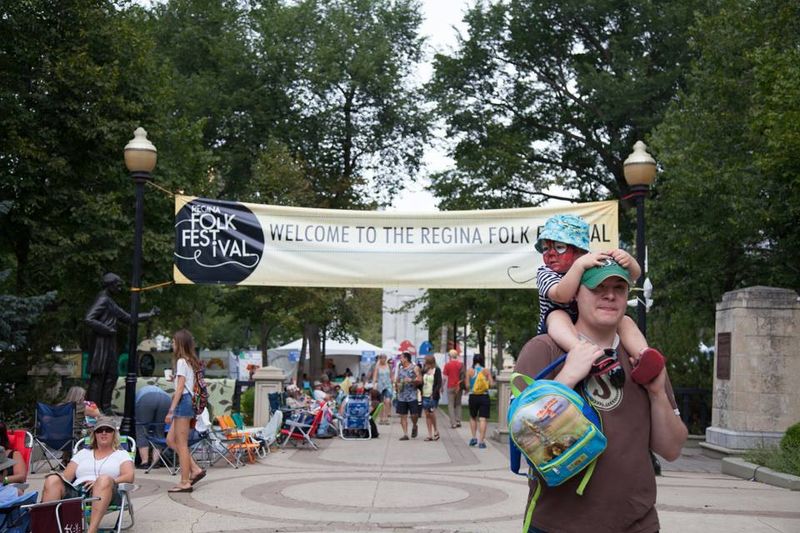 8. Heavy Montreal, Montreal QC
August 7 – 9
Not only the largest heavy metal and hard rock music festival in Canada, Heavy Montreal is one of the largest events of its kind in the world, drawing over 70,000 people to Parc Jean-Drapeau each year. This festival is known not only for the big-name acts that grace the main festival venue, but also the smaller events that take place over the weekend at different venues across the city. 2015 marks the 7th edition of the festival and is sure to cause some sort of moshing frenzy with the mind-blowing lineup: over 70 acts including Korn, Alexisonfire, Faith No More, Iggy Pop, Billy Talent and Slipknot.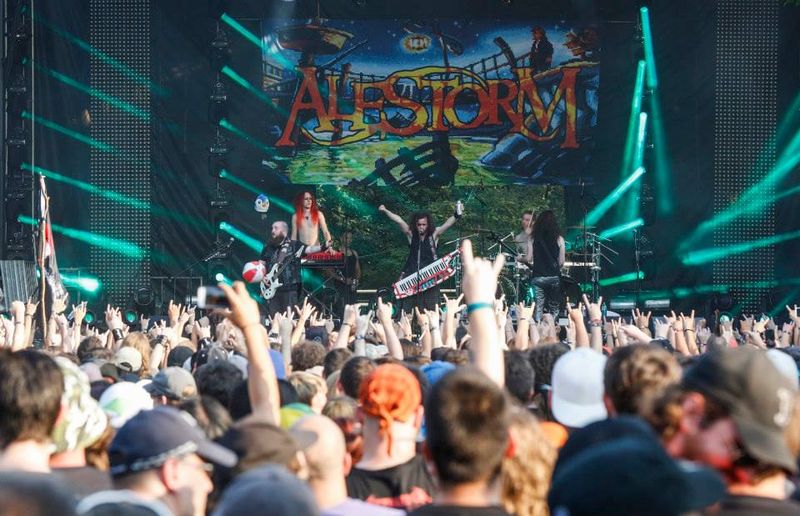 7. Squamish Valley Music Festival, Squamish BC
August 7 – 9
First started in 2010, the Squamish Valley Music Festival in British Columbia is one of Canada's most successful outdoor music events. Taking place on Centennial Field, Logger Sports Grounds and Hendrickson Field in beautiful Squamish Valley, the festival offers up an unparalleled assortment of entertainers from all music genres for 3 days of performances, backstage tours and artist meet and greets. The festival also boasts 4 campsites ranging in options from family-friendly with noise curfews, to, shall we say, not-so-family friendly, all within walking distance of the festival. With over 60 acts on 4 stages, it's easy to see how the event draws crowds upwards of 100,000. This year's lineup features headliners Sam Smith, Drake and Mumford and Sons.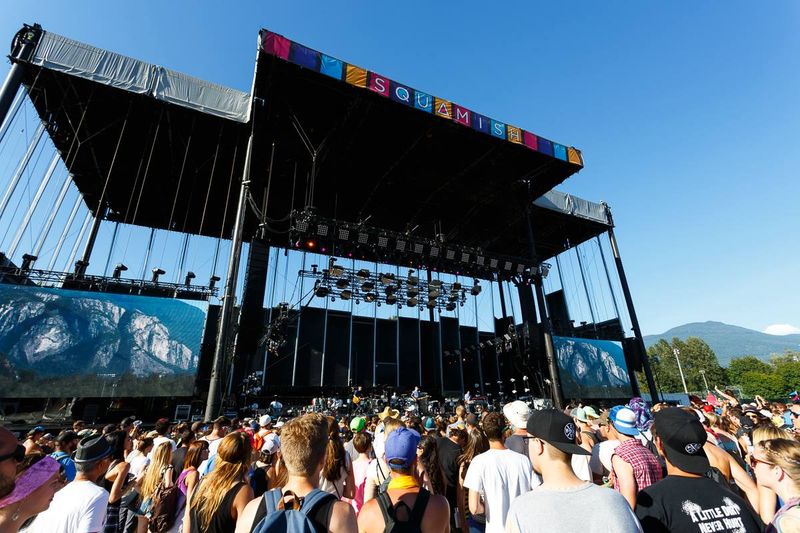 6. Shambhala, Salmo River Valley, BC
August 7 – 10
During this August weekend, the Salmo River Ranch turns into a temporary city of over 10,000 and is well worth the 655 km trek from Vancouver. Started in 1998, with around 500 attendees, the festival has grown into a highly anticipated event for the west coast electronic music scene. It sports almost an underground vibe, and prides itself on existing without corporate sponsorship and providing festival goers with amazing locally sourced art and organic food. The festival also features 6 unique stages, with themes created by their individual stage directors and aims to showcase the best in local and international EDM artists. This event is truly 4 days of "fun on the farm" with over 300 entertainers and free parking and camping options.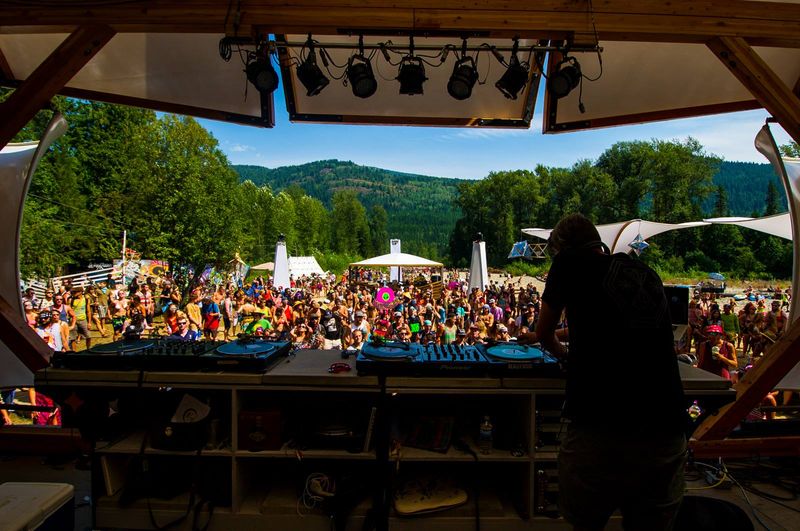 5. MEME, Winnipeg MB
August 13 – 16
A truly unique festival experience, Manitoba Electronic Music Exhibition (MEME), is an annual event that celebrates international electronic music as well as digital arts and learning. The 4 day festival features free daytime concerts at Manitoba's open air performance venue known as "The Cube" where the 100,000+ event attendees can enjoy a sample of house, techno, deep dub, psychedelic, world, nu-jazz, ambient and experimental sounds. The free concert series is followed nightly by world-class "After Cube" events (tickets required) that are promoted as "electronic music and multimedia extravaganzas" and are held at various venues across the city including the Winnipeg Art Gallery and the Pantages Playhouse.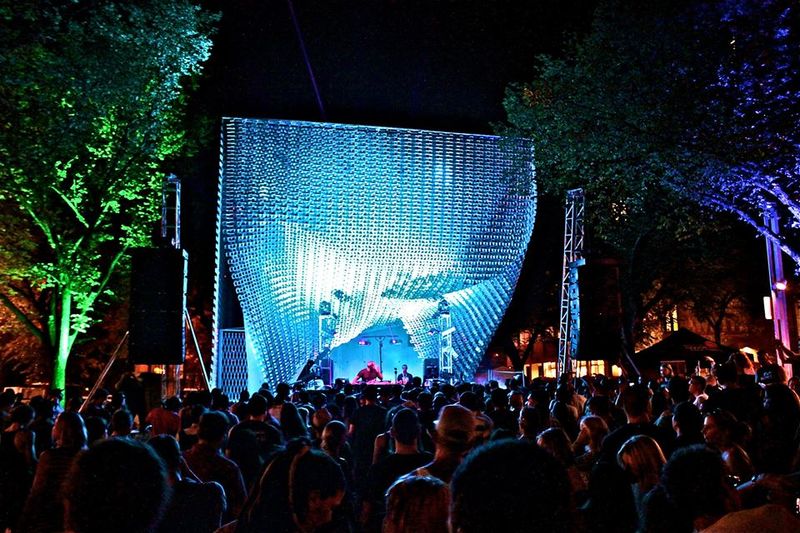 4. IleSoniq, Montreal QC
August 14 & 15
August 14 & 15
Once again gracing the festival-famous event grounds of Parc Jean-Drapeau in Montreal, the 2nd annual IleSoniq is an electronic dance music fest that also offers up performances in hip hop, baile funk, house and most other electronic sub-genres. The electrifying 2-day event boasts over 50 acts set to perform on 3 stages, with an audience of around 17,500 per day. The 2015 lineup is one that you won't want to miss, featuring Deadmau5, Azealia Banks, and Kiesza.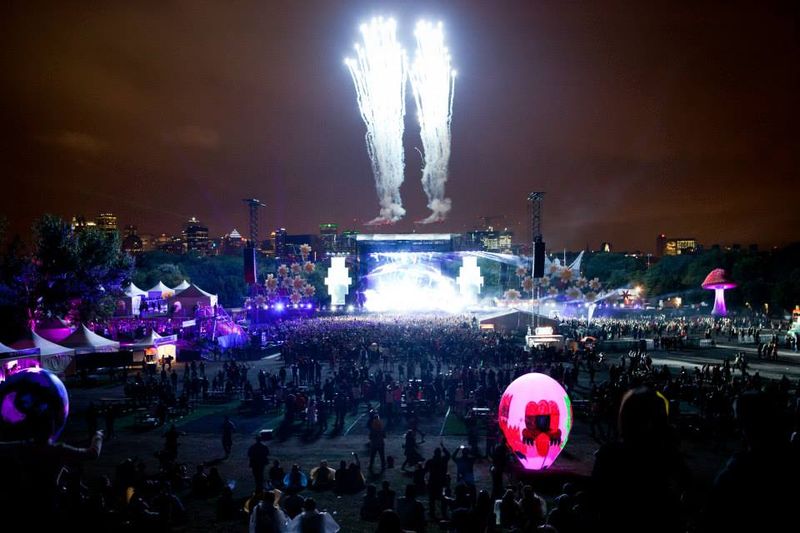 3. Interstellar Rodeo, Winnipeg MB
August 14 – 16
In its inaugural year, the Interstellar Rodeo is being held at The Forks in Winnipeg, and promises to deliver a one-of-a-kind "sophisticated" festival experience of unique music paired with fine wines and local food. The 1-stage event aims to keep things sweet, simple, and completely unforgettable, with a wine list curated specifically for each of the 25 performers. Headliners include Sinead O'Connor (Charles Smith 2012 Eve Chardonnay), Dwight Yoakam (Cameron Hughes Lot 456 2012 Tempranillo/Malbec/Grenache) and Blue Rodeo (Southbrook 2013 Transitions Chardonnay).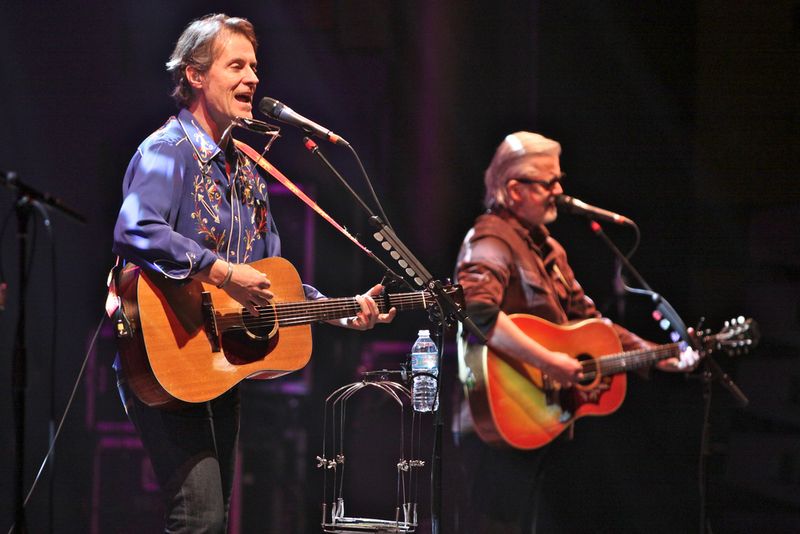 2. Riverfest, Elora ON
August 14 – 16
The 10,000+ attendance of this festival in Bissell Park on the banks of the Grand River is a far cry from the 900 patrons that graced the grounds for its inaugural run 7 years ago.  Since then, the event held annually on the 3rd weekend in August has expanded to host over 30 world-renowned entertainers, with Tokyo Police Club, the New Pornographers and Alan Doyle of Great Big Sea all scheduled to perform this year. The festival is about much more than just music, featuring a wide selection of food trucks, arts and crafts vendors and a bustling farmer's market.
1. Time Festival, Toronto ON
August 15
This 1 day all-ages event at Garrison Commons in historic Fort York is a must if you're in and around the Toronto area mid-August. The festival attracts lovers of all genres, presenting 11 acts that range from urban, alternative rock, dance and pop. The 2015 edition will feature Die Antwoord, Mac Demarco, Ariel Pink and Alison Wonderland.
Honorable Mentions: The Edmonton Folk Festival (Aug. 6-9) and Music in the Fields (Aug. 28-29) are also must-attend music events in Canada, but unfortunately, due to the overwhelming popularity of the festivals, 2015 tickets for both were  completely sold out at the time of writing this article.