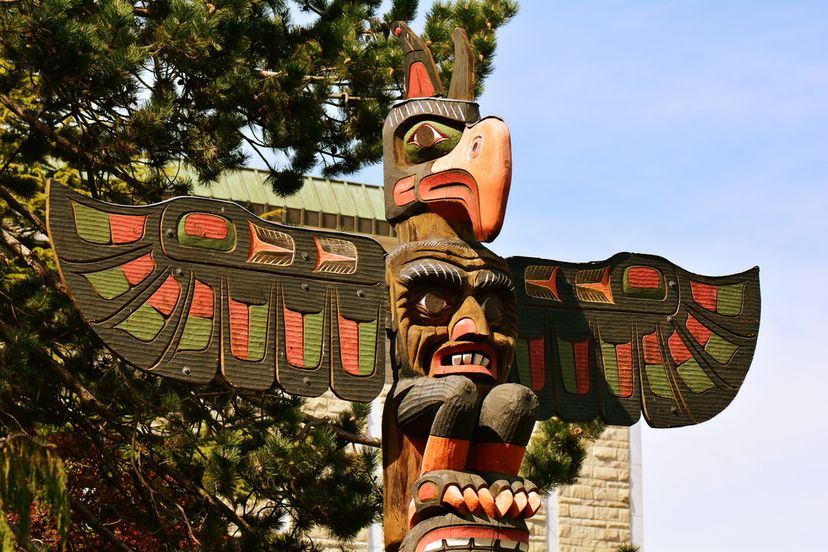 Many people visit Vancouver Island each year for its beautiful scenery, friendly people and laid back west coast attitude but not everyone has the time to see the whole island. Those visiting Vancouver and making a ferry trip across for a short stay in Victoria can still have fun, even on a tight time frame. This guide offers you a sample of some great things to see and do if you only have 48 hours and want to stick to downtown Victoria. The city is full of great places to eat, beautiful parks and lots of history so get ready for an action packed 48 hours!
1.  Jam Cafe
Start your day on this beautiful island off right with a delicious and hearty breakfast at Jam Café. Near the intersection of Harold and Government Streets in Old Town is where you'll find this charming local favorite. Jam Café serves up breakfast and lunch daily and the menu includes many unique items like fried chicken benedict and 'The Three Little Pigs' which are maple sausages dipped in pancake batter and fried till golden brown.  This spot is definitely a favorite among locals so be prepared to wait for a table unless you show up right when they open at 8am.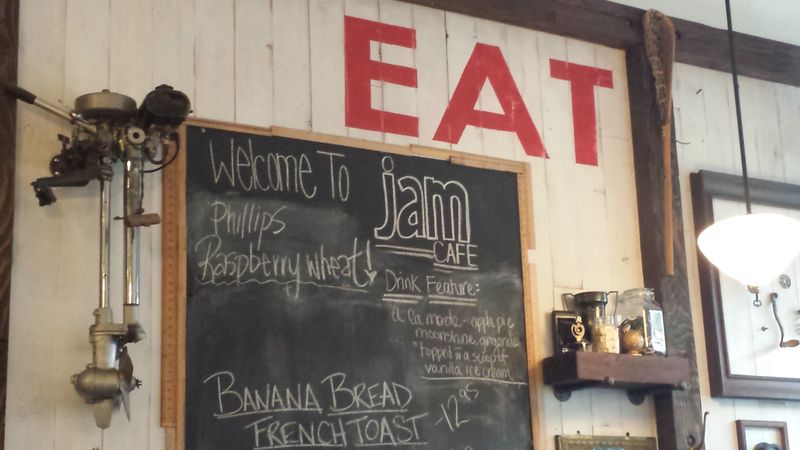 2. Market Square
After your satisfying breakfast, explore more of Old Town and check out Market Square. It's a fun open air shopping complex in a very historic setting (the building dates back to late 1800's). There are many unique local boutiques to check out and you're almost guaranteed to find something cool to bring home. The open air courtyard in the middle of the complex is often host to special events including fresh food markets and live music and performers so you never know what you'll find wandering through here!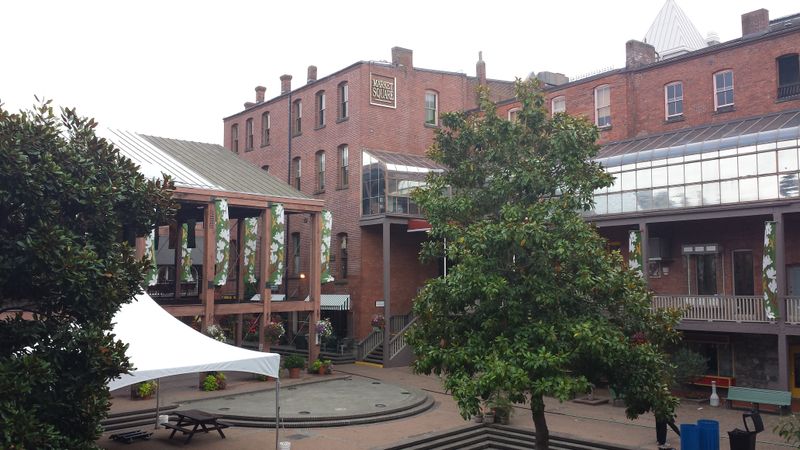 3. Harbor Walk
You're on an island so a walk around the harbor is a must while exploring the heart of Victoria. While the harbor is definitely a hot spot for tourists making it a pretty busy place, you'll smell the salty sea air and hear the sounds of the harbor traffic and forget about everything else. The harbor is the spot to go if you want to do any tours while in Victoria including many whale watching charters and seaplane tours. If you've never flown in a seaplane before, Victoria offers a beautiful first experience.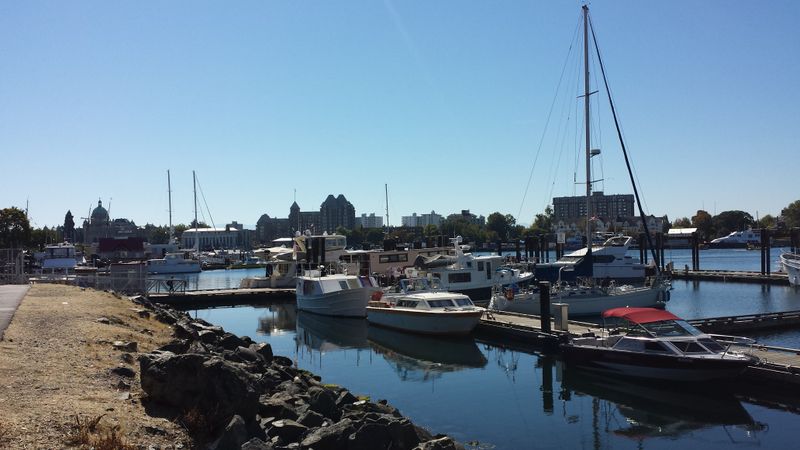 4. Red Fish Blue Fish
While on the west coast, seafood lovers can take advantage of the great fresh fish and shellfish the area has to offer and there's one spot in the harbor that's got a notorious reputation. Red Fish Blue Fish serves up fresh sustainable sourced seafood out of a shipping container turned quick service restaurant right on the wharf and is the perfect spot for lunch. If you're a traditionalist there's several options of classic fish and chips or for those who like something different they also serve 'tacones' which are hand roll style tacos with imaginative fillings like jerk fish and grilled oysters. This place always has a line as it's been featured on several notable food shows over the years but waiting in a beautiful surrounding like the harbor isn't so bad right?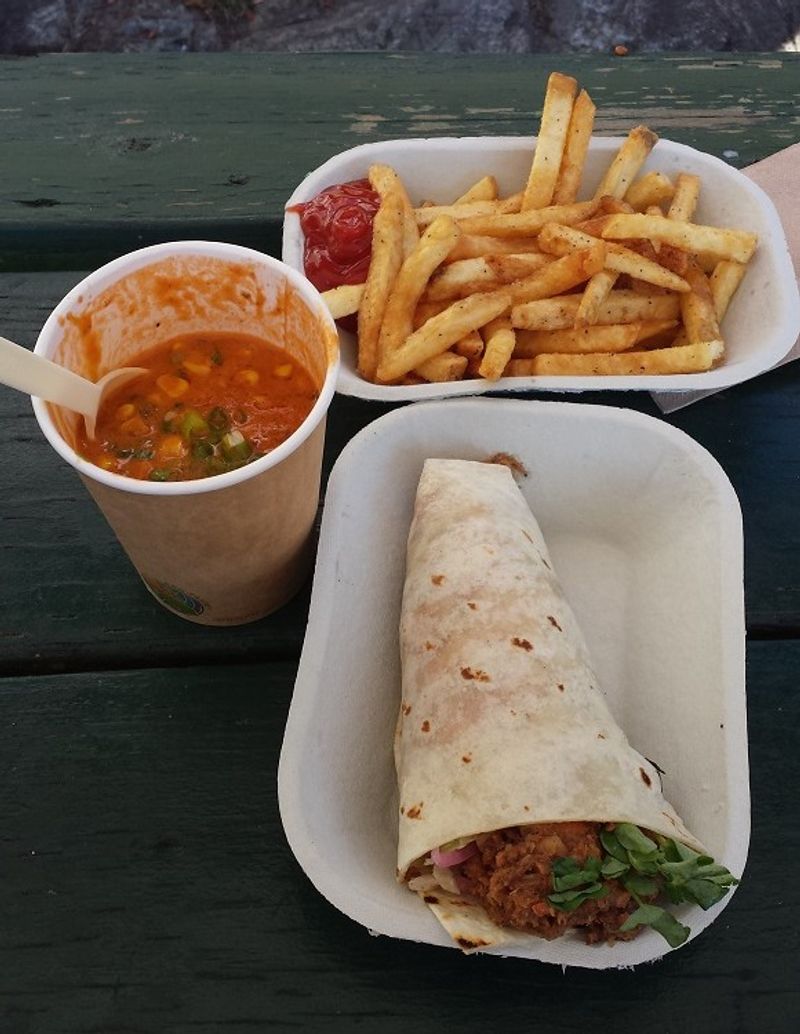 5. Explore the Streets
Some of the best times you can have in a new city are had while just out walking and exploring the streets. You never know what will turn up and in a vibrant west coast city like Victoria you'll probably find something, whether it be a street art festival, farmers market, or maybe you'll stumble upon some Canadian aboriginal art like the many totem poles hiding in the city parks. And if nothing's happening on the streets that's okay too because you can spend time just admiring the architecture of the handsome old buildings of this provincial capital city.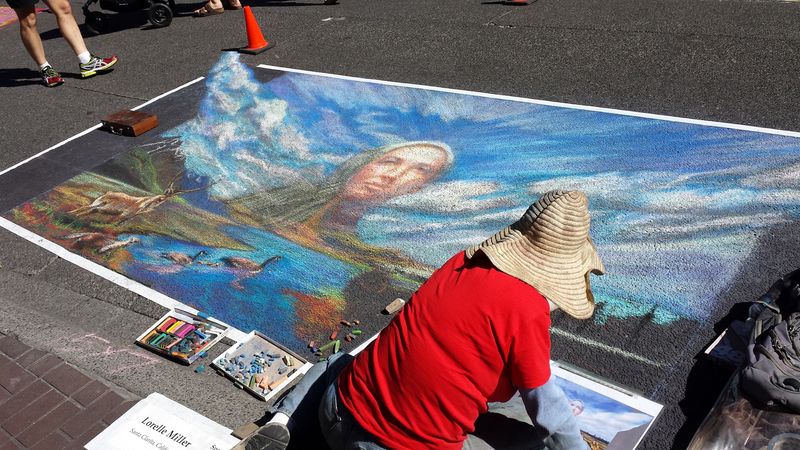 6. Butchart Gardens
While Butchart Gardens is not located right in Victoria, we didn't feel right leaving out the famous botanical gardens from this list. Located north of Victoria (towards the airport) it's about a 30 minute drive out of the city. The gardens are open year round and can also be accessed by public transit route 75 or shuttle bus from downtown Victoria via CVS Sightseeing. Originally starting as a quarry in 1904, the Butchart family transformed their exhausted limestone quarry into the spectacular sunken garden that remains a park highlight today. For nature enthusiasts, photographers and those just looking to be surrounded by beauty, there's no better afternoon spent than at Butchart Gardens.
7. Yates Street Taphouse
After your first day of exploring this city you're probably looking for a good place to relax and enjoy a beverage and the Yates Street Taphouse on (surprise surprise) Yates Street, offers a great spot to do just that. This pub has a long history of providing good meals and good company since 1862. These days they offer over 40 brews on tap, many of them being local craft beers from around the area and a menu full of pub classics with a twist. It's a great place for a bite, a beverage and a casual night out in Victoria.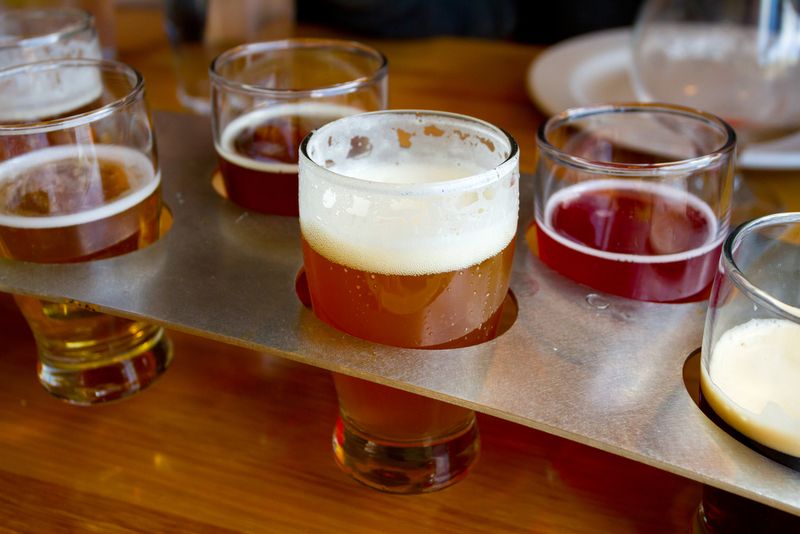 8. Ocean Island Inn
Time to rest after your first exciting day in Victoria and the Ocean Island Inn provides a great budget friendly place to lay your head. This hostel is perfectly located in the heart of downtown and only about a 10 minute walk from the harbor and offers much more than just the typical backpacker dorms. They've also got private single, double, twin and family rooms all equipped with your basic amenities. The staff here are friendly and the facility also has a large shared kitchen if you want to cook your own meals, free computers in the lounge and Wi-Fi access, and a bar downstairs serving cheap food and drinks.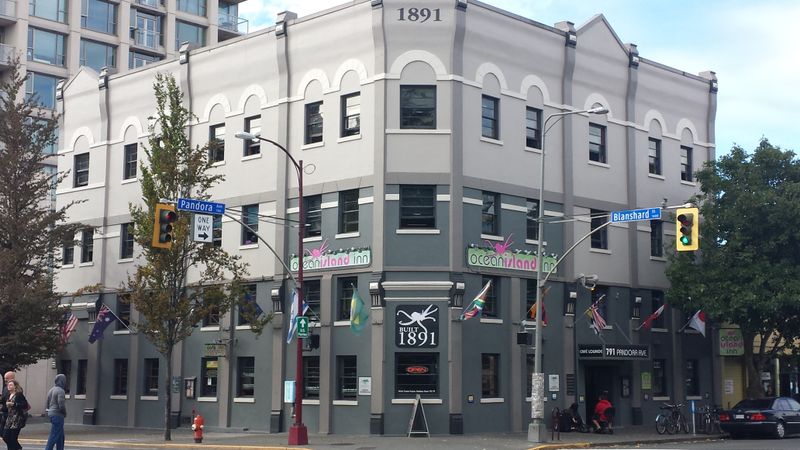 9. Blue Fox Café
Breakfast is a meal that gets a lot of attention in this city and the Blue Fox Café on Fort Street is doing it with passion. The attention to detail and fresh quality ingredients is evident in their menu which is loaded with options for everyone including 10 twists on the classic eggs benny and several sweet griddle cake creations. The Blue Fox Café even goes so far as to make their own delicious homemade jams for your toast! Fair warning: this is a popular spot so unless you arrive right when they open be prepared for a line-up. There's no better place to start off your second day in the beautiful city of Victoria.
10. Beacon Hill Park
After breakfast it's time for some more exploring and after seeing the city sights yesterday, today it's time for some nature. Beacon Hill Park lies south of downtown Victoria and boarders the southern shore of the city on the Juan de Fuca Strait. The park is filled with beautiful scenery including a small lake, lawn bowling club, children's animal farm, as well as the world's tallest totem pole. The 160 foot totem pole was carved from cedar in 1965 and is definitely worth checking out for yourself. This park is a relaxing place for a walk or a bike ride any time of day.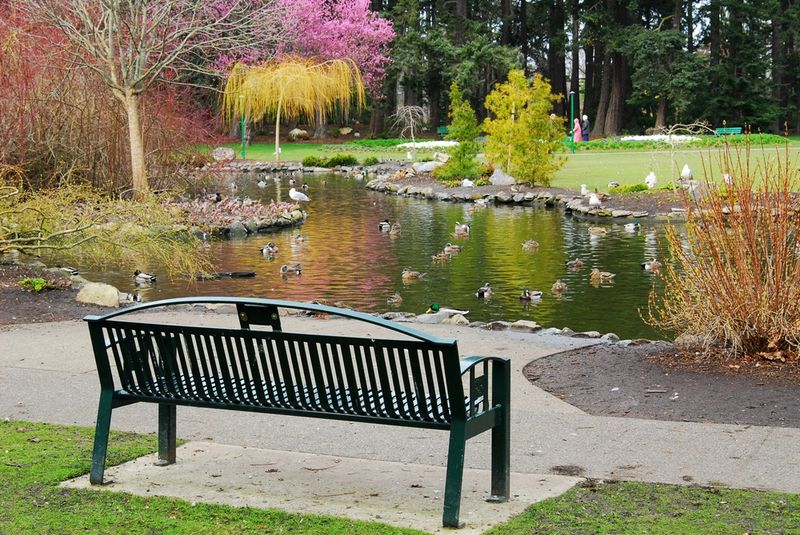 11. Royal BC Museum
Let's not forget that Victoria is the provincial capital of British Columbia and as is the case with many capital cities, there's plenty of museums and attractions where you can learn about the city and its history. A favorite is the Royal BC Museum, located just beside the Parliament buildings on the harbor. The museums mission is 'to promote an understanding of the living landscapes and cultures of British Columbia' and they do this well with exhibits on natural and modern history and first peoples galleries as well as temporary exhibits like Vikings –Lives Beyond the Legends. The museum also an IMAX theater featuring educational documentaries and Hollywood blockbusters.
12. Mo:Le Café
After a few hours strolling the park and exploring the museum you'll probably be ready for lunch. Head to Mo:Le Café near the corner of Pandora Ave and Government St for food made with care from quality, locally sourced ingredients. If you didn't get enough breakfast food yet, they do an all-day breakfast menu featuring their famous Mo's biscuit; scrambled eggs, bacon, basil, roasted red peppers and havarti on a buttermilk biscuit. If you're don with eggs for the day, their lunch menu has creative dishes like the cold smoked tuna salad, yam wrap, and the Macho Man Andy Sandwich.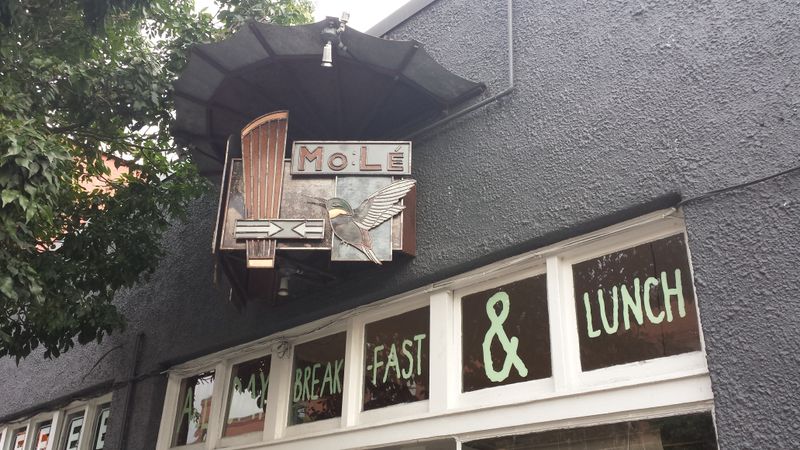 13. Victoria Chinatown
Since you're in the neighborhood, it's definitely worth checking out Victoria's Chinatown which predominantly occupies the 500-600 block of Fisgard Street. It's the oldest Chinatown in Canada, dating back to the late 1800's and is second in age only to San Francisco's Chinatown in North America. After the BC gold rush started in 1858 there was a mass influx of miners from California, about 1/3 of which were Chinese and settled in the area now known as Chinatown. Today you can find many great restaurants, art and gift galleries, Asian import shops and unique architecture.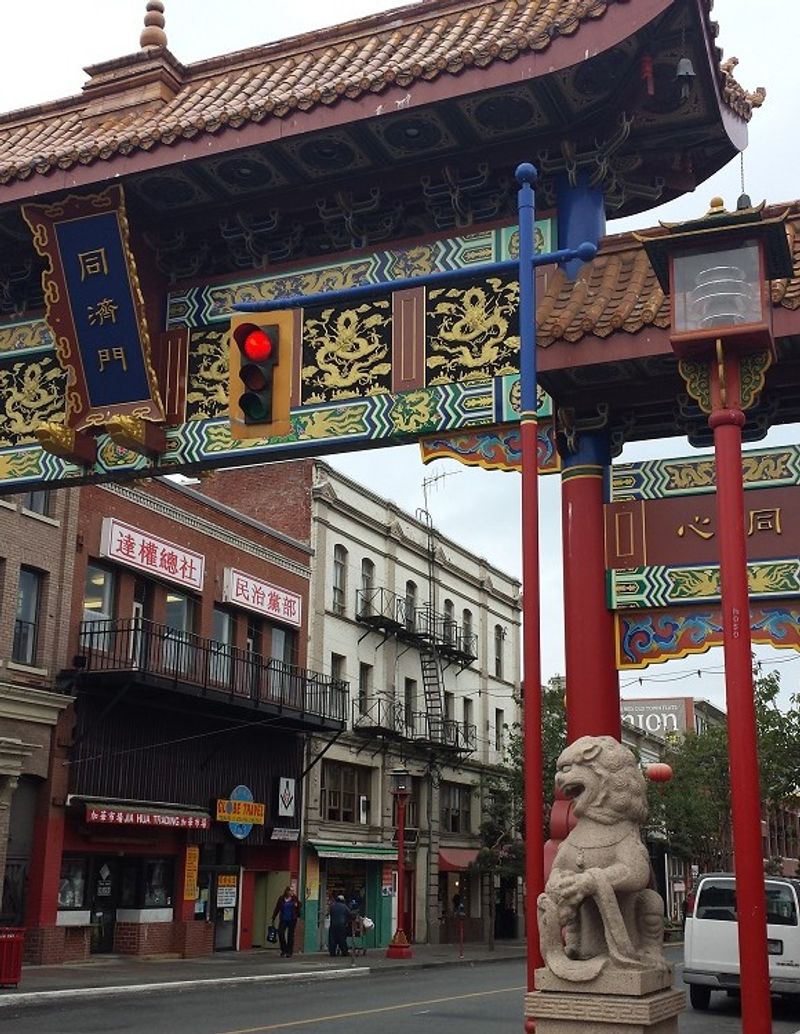 14. Dallas Road Waterfront Trail
Seeing as it's your last day in the city you might as well soak up some more of that famous west coast nature and scenery and the Dallas Road Waterfront Trail is the perfect place for walking, jogging, cycling or rollerblading. The 9.7 mile trail runs along the southern coast of the city and also takes you through the southern end of Beacon Hill Park. There's both paved and unpaved sections so running shoes are recommended and the trail also has some sections with steps down to the water's edge for amazing coastal views.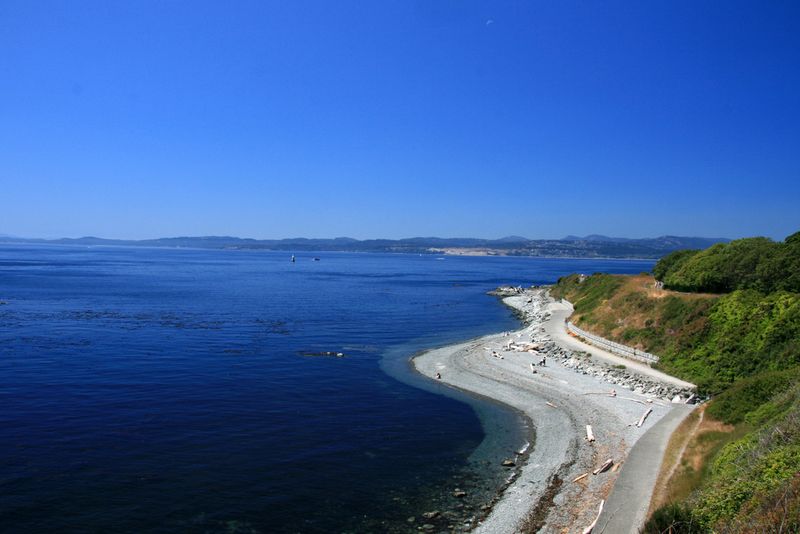 15. The Docks
If you're looking for one last taste of fresh west coast seafood before you leave the island but you've spent most of your budget, have no fear because The Docks restaurant located on Wharf St in the harbor has you covered. All day everyday they offer $1 oysters in the Oyster Bar, as well as half off small plates from 3-6pm and after 9pm. The small plates menu includes favorites like albacore tuna sliders, calamari, and a crab cake burger. The Docks proves you don't have to spend a fortune to get great seafood in the city.