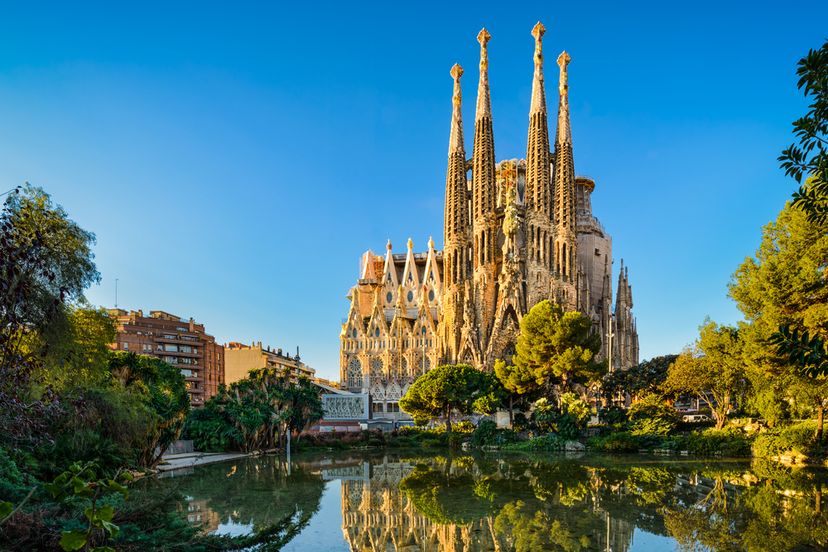 Gastronomy is the culmination of cultural expression, characterizing allegiance to both innovation and tradition. Culinary culture and the foods created by distinct groups symbolize unique differences and interlaced voices throughout the world. Wine and food tours transcend epicurean feasts; they are exemplary of a travel experience exalted to its most extravagant and unique. The global stops hailed for rich ingredients and incredible food are countless, but exceptionally unmistakable in many cities around Europe where feasting on delectable dishes is as much a pastime as a necessity. Experience the soul of European traditions, cultures, and history with these five authentic European food stops.
5. Copenhagen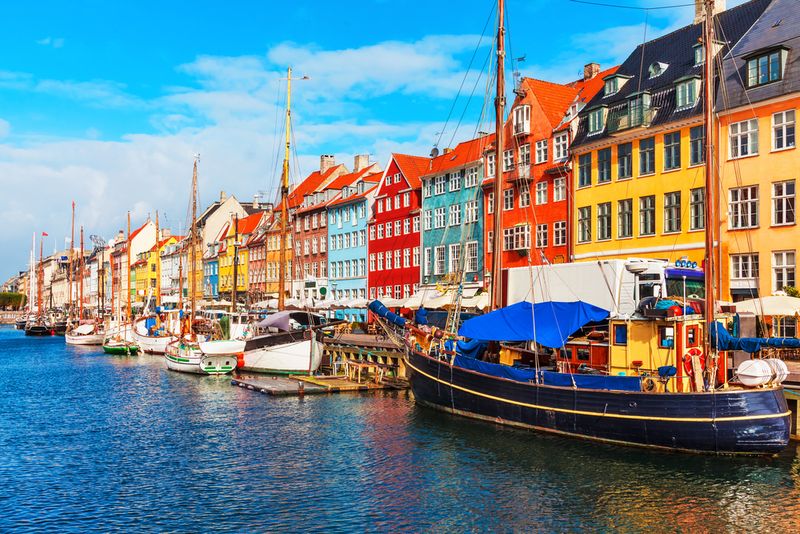 Copenhagen's culinary acuity has continued to rise drawing throngs of curious food-lovers to delve into hot food spots and eat like tomorrow may never come. Danes love innovation, especially when it comes to food and this is completely emphasized in the cool restos, hopping cafes, entertaining food tours, and markets like Torvehallerne offering traditional and unconventional food and ingredients. The gastro scene is completely inviting and promotes plenty of simple ingredients too: mulberries are pulled from urban parks, open-faced sandwiches laden with cured meats and rich cheeses, and fish smoked aboard wood tabletops in funky cafes. Visit in August and be privy to the party unfolding at the Copenhagen Cooking Festival, a highly esteemed European food event. Copenhagen's diverse food scene is best explored by a more aimless than calculated walk and with any bit of acumen for aromas, you'll find your way to any number of persuading tables.
4. Munich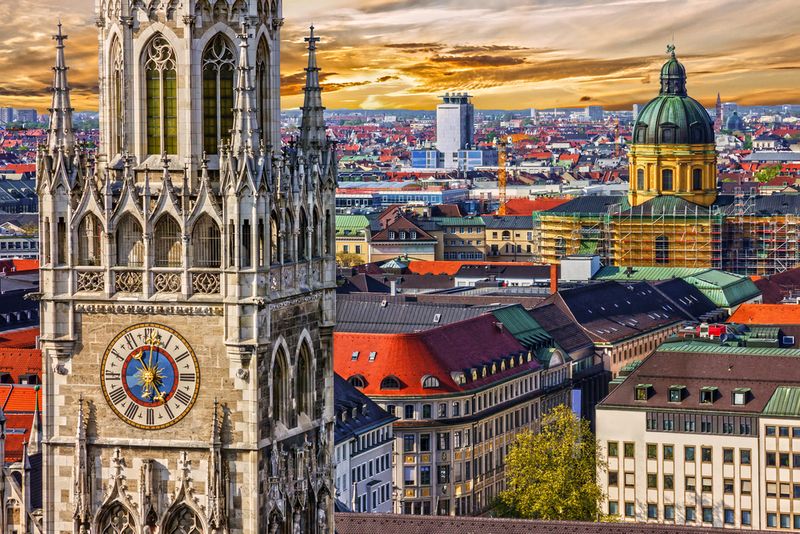 There are abounding prospects throughout Munich, one of Europe's most treasured and alluring cities. The beer gardens across the city are where some simple but delicious food comes together with the continent's most expertly brewed beer; Marientplatz, Munich's central square, is a great launching point for food circuits and one most local foodie tours begin at; then the walk to Munich's most esteemed market, Viktualienmarkt, is just about a five-minute walk. The 200-year-old market is Munich's most prominent food destination where a wealth of local delicacies can be snapped up–bring a shopping bag or two–and the variety, selection, and exclusiveness of the goods add to its special feel. Another five to six minutes' walk away is famous beer garden Hofbräuhaus where the best German beers share taps behind the bar. Round off the day and your appetite with a final stop at Dallmayr Delicatessen, a café and bistro sure to entice your wallet out with some aromatic creations. Stat another food-isnpired day with an exploration of the shops and market stalls of Elisabethmarkt where fish, sausages, soups, and other Bavarian favourites are sold.
3. Barcelona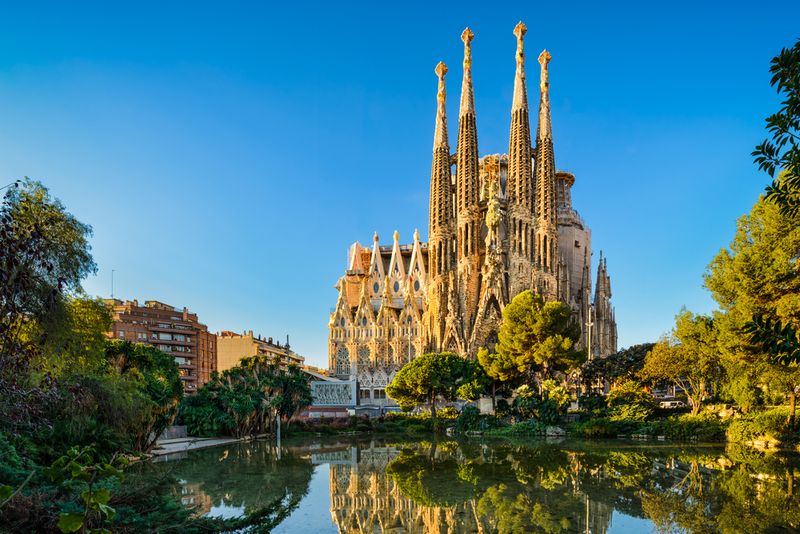 There are few places in Barcelona where food isn't featured:, from street stalls sell freshly cooked dishes, small shops hawk fresh bread and regional wine, all shapes and sizes of tapas bars with irresistible eats–and oh the markets, with exquisite offerings appealing to infinite tastes. If market's are your inclination, stop in at the extensive Mercado San Antoni, conveniently set on bustling La Rambla. It's perfect for a wander but even better for the freshest of ingredients for a simple lunch or finely cooked dinner. Part farm-fresh produce, part on-the-spot café, and part wet market, you'll find everything from pears to sandwiches to crabs. La Boqueria is a dazzling specimen of a market and much larger then San Antoni but expect much of the same beckoning foods. If honey-infused cheeses and Catalan baked goods makes your mouth water, don't miss this market which features natural and organic goods.
2. Bordeaux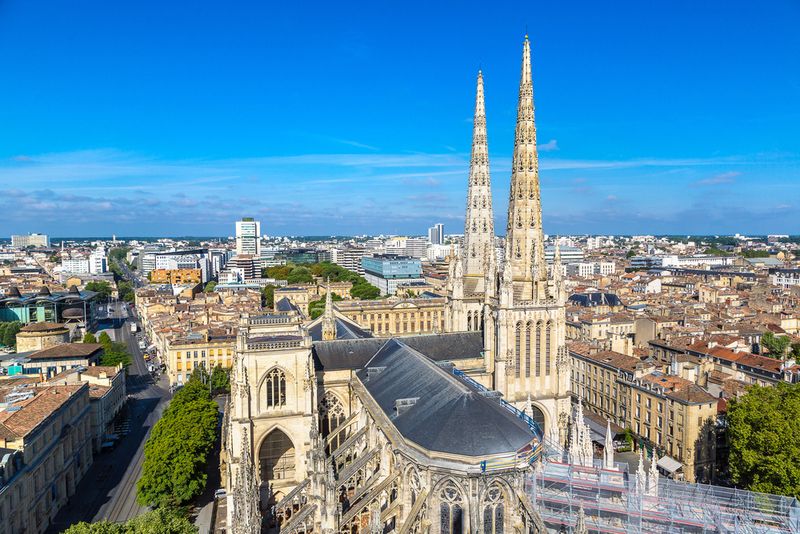 France's Bordeaux wine region is famous for incredible wines and the culinary scene has jumped on board, accompanying celebrated vintages with the country's most impressive indulgences. The gastronomic landscape draws on historic French traditions, constructing a varied and appetizing landing point for discerning palettes. Bigorre pork, certified Pauillac lamb, and specially raised Bazas beer (Boeuf de Bazas), display the best southwest meat dishes. The Sunday organic market along the riverfront, La Ronde des Fromages cheese market, Capcucins Market stocked with food stalls, cheese mongers, butchers, and the gamut are also prerequisite stops. With four-dozen-plus Michelin star restaurants in Bordeaux, it's worth forking over the bills to experience refined eateries like La Gabriel, or summertime dining under twinkling lights and chestnut trees at Le St-James. Small enough to explore on foot and filled with charming, funky neighborhoods, food isn't the only temptation you'll find in Bordeaux, but it's about the best.
1. Brussels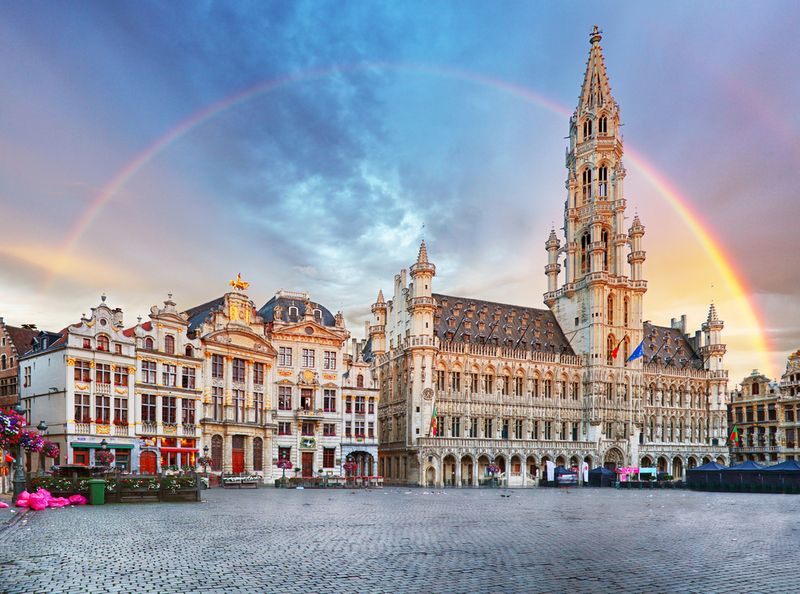 Street food throughout Brussels will send your senses reeling–the European Union's administration centers are here exemplifying an unbeatable food scene featuring the world's best cuisine. A legion of delicacies are available yet it's the ever-popular frites (fries) that draw out the biggest appetites, with a dizzying array of dips and sauces, from plain old mayo to zingy, pepper-based dips that make ketchup seem mundane. Waffles topped with chocolate, whipped cream, or strawberries and mussels in aromatic broths are favourite Belgian meals. One of the city's oldest markets, Place Sainte‑Catherine, is the spot to savour take way or on-the-spot seafood Thursday through Friday or organic produce on Wednesdays. Monday's Place Van Meenen market is an essential destination for gourmet chasers where food trucks and a market come together seamlessly. World food restaurants, trendy terraces, chocolate shops, and beer gardens are the asylum's betraying Brussels not-so-secret love for food.