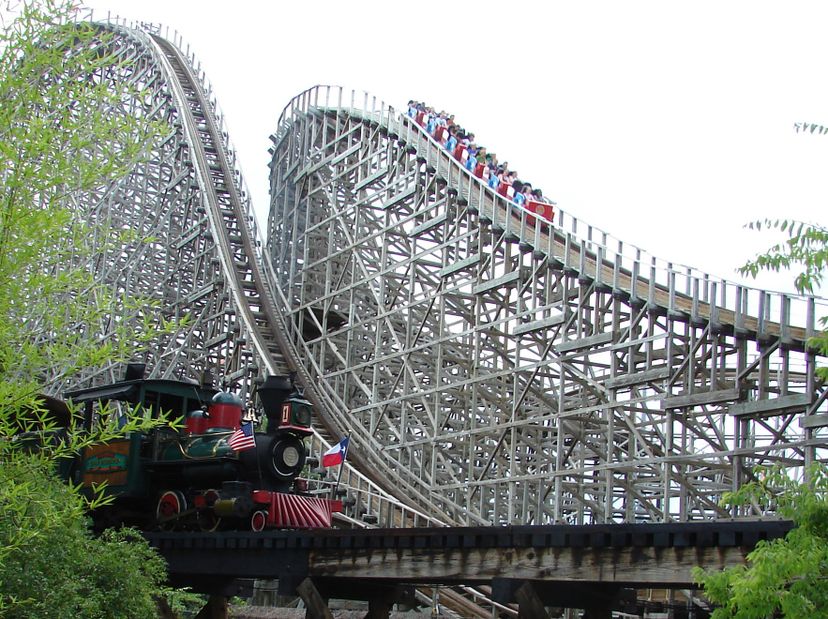 First they're up, then they're down, they're fast and they're rarely slow – coming in all combinations and themes, rollercoasters are known as one of the most popular attractions across the country. There's just something about the thrill of plummeting at incredible speeds – with strangers, of course – that brings people to pay money and stand in line. Sometimes for hours at a time – just to make their way to the top of the ride. Even those who "aren't rollercoaster people" still get in on the fun, visiting theme parks and watching (likely in terror) as so many others strap themselves to gigantic pieces of metal and take incredible plunges. All in the name of a good time.
But which coasters are labeled as the best? And what makes them as such?
6. Millennium Force, Ohio
Force is the key word behind this monster – with a max height of 310 feet, riders reach a whopping 93 miles per hour throughout their ride. And if that's not enough to get your blood pumping, since its induction in 2000 (hence the name), it's broken six world records. It was the first coaster in the world to reach higher than 300 feet, and before dethroned, was once the tallest and fastest ride in the entire world. It's steepest point is a 45-degree drop, just one of the features that has earned it nine awards for being the number one steel roller coaster. For anyone stopping in Sandusky, Ohio at its home in the Cedar Point Amusement Park, it's a must-ride.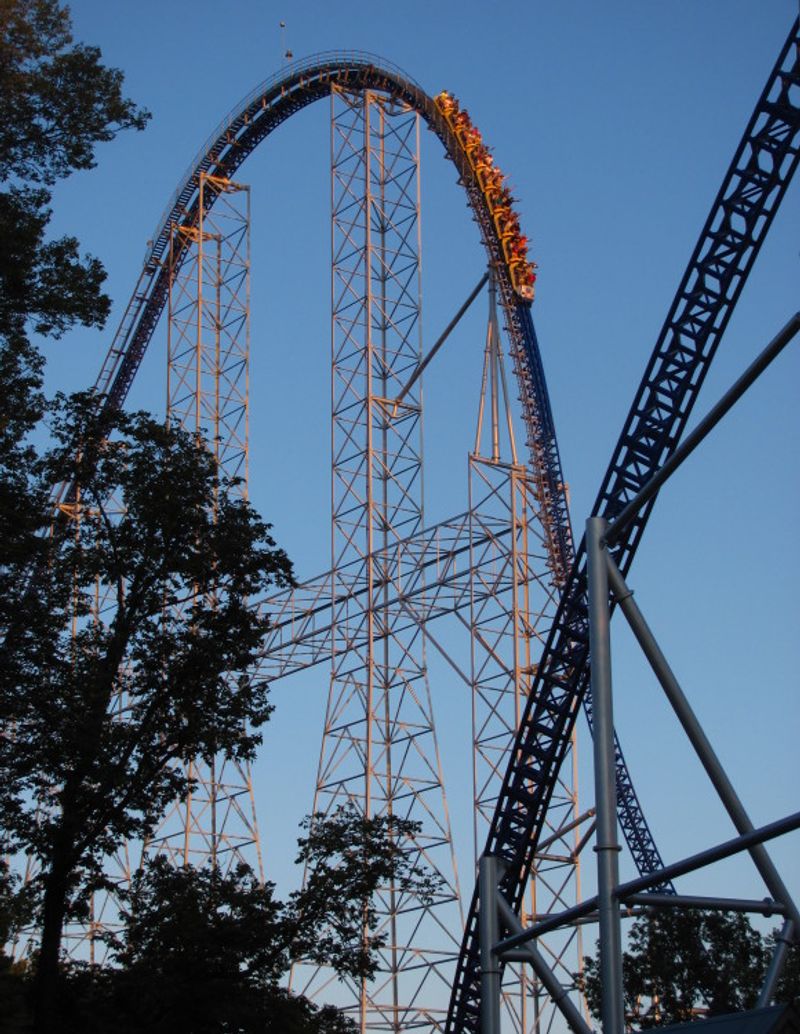 5. Intimidator, North Carolina
Another steel contraption, this version is held in Carowinds Plaza near Charlotte, North Carolina. It was built in 2010 and gets its name from the late Dale Earnhardt, who has known for intimidating his opposing NASCAR drivers with a single glance. And trust us, all it takes is a single glance at this coaster and you'll be questioning your decision to ride it. Its crowning points include a 232-foot hill, reaching speeds of 80 miles per hour, and hitting more than 5,000 feet of track. At just over five years old, this coaster has been ushering in guests since its induction and doesn't look like it's slowing down anytime soon.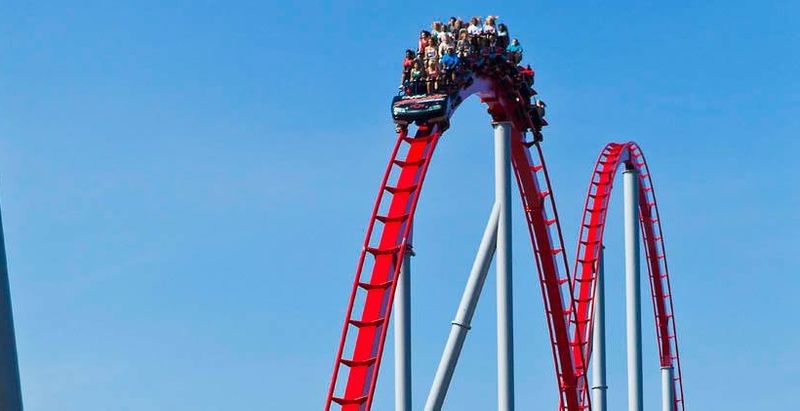 4. Nitro, New Jersey
Any Six Flags fan knows these parks go the distance with each of their coasters, and Nitro is no different. Located in New Jersey at the New England Six Flags, this ride is listed as the fastest in the entire Northeast and the tallest in the state of New Jersey. To date it's earned 11 top-five awards since its opening in 2001, and hitting top-15 achievements every year of its lifespan. Top speeds reach 80 miles per hour, which keep riders rushing for more than two solid minutes of movement. For anyone loving speed and the thrill of a new coaster, Nitro is a must stop on the coaster list.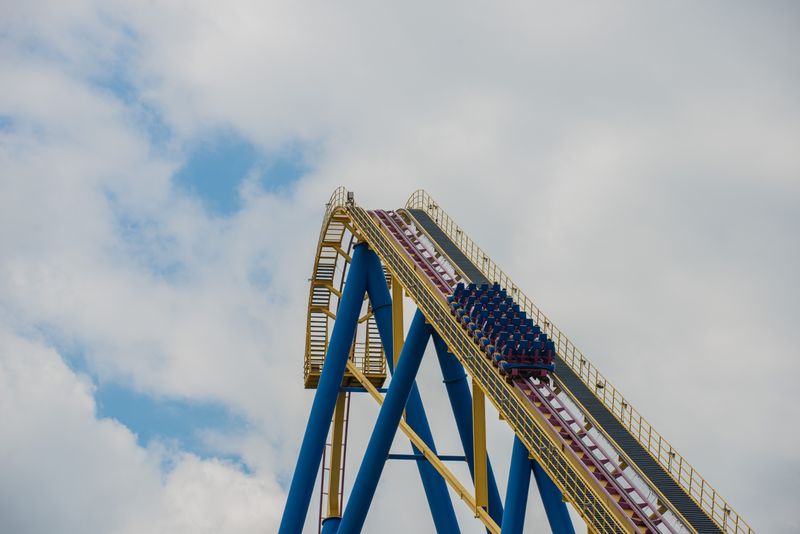 3. Cannibal, Utah
Despite its name, Cannibal is a safe – albeit, still thrill-worthy – coaster. Lagoon Amusement Park in Farmington, Utah is its home, serving up guests a whopping 116-degree drop, a stat that lists it as one of the steepest drops in the entire world. And get ready to hold onto your pants – this coaster is so new it's not even open yet. Keep your eyes open the next time you're in Utah – or make a special trip just to ride this thing. It's that incredible. Folks are already planning a coaster-based trip – all they need is for Cannibal to open its doors!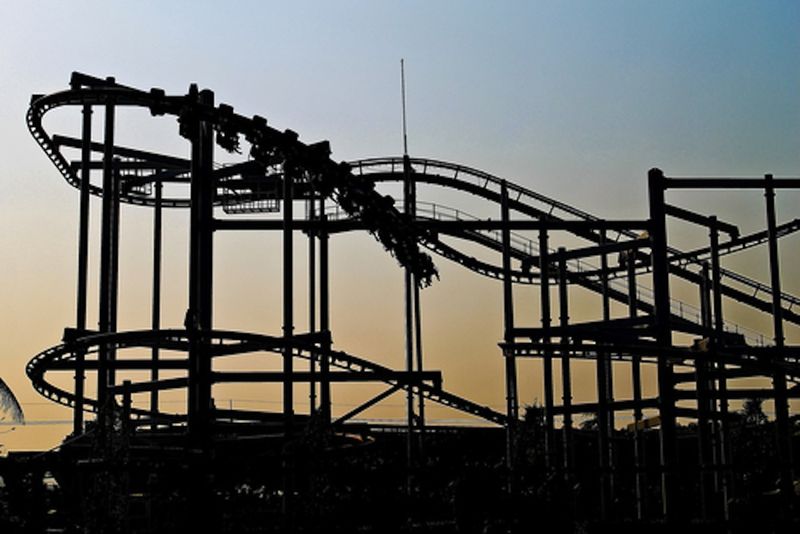 2. The Voyage, Indiana
Riding this wooden coaster will certainly feel like a voyage – the thought of putting together such a ride makes us exhausted just thinking about it. (Seriously, it's made from wood!) Speeding riders along since 2006, this attraction holds the record for most air time on an all wooden ride, with 24.3 entire seconds under its belt. It also won an award for "best new ride" in 2006. Since its opening year, this coaster has earned multiple "best wooden roller coaster" titles. It's a must try for Holiday World & Splashin' Safari guests, located in Santa Claus, Indiana. (With a town name like that it has to be fun, right?!)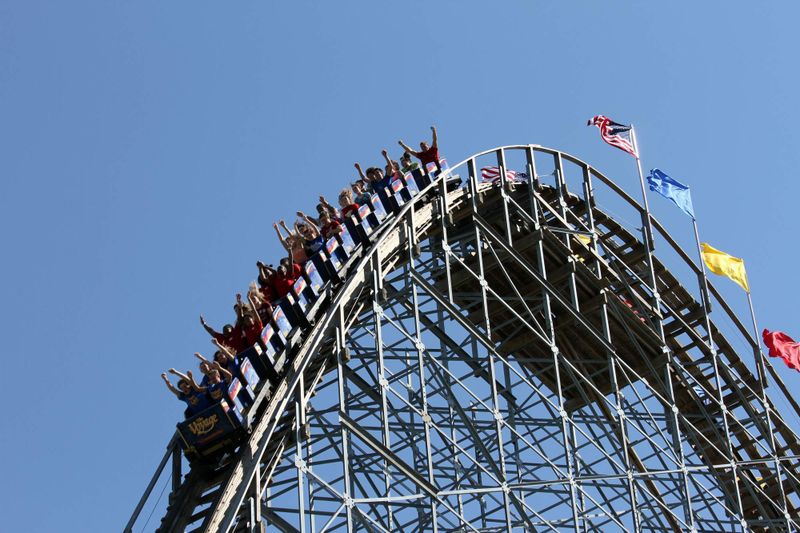 1. New Texas Giant, Texas
Since 2001, the New Texas Giant has been offering steel rides in replacement of its wooden predecessor, which was first dubbed Texas Giant. New construction was announced after the original became rough and brought in fewer riders. With steel tracks, however, rides are smoother, albeit just as fast (if not faster) and just as extreme. The New Giant is known for its 147-foot drop, vertical angles of 79-degrees, and lasting for nearly three and a half minutes. Whether or not Six Flags at Arlington, Texas in already on your coaster radar, it certainly should be!