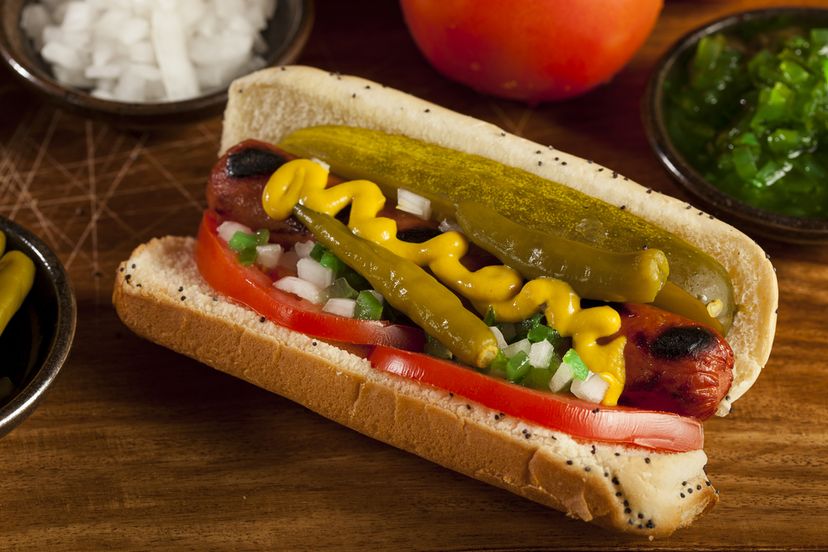 Chicago…Chi-Town…The Windy City, whatever you call it, it's a city like no other. With a vibrant arts scene, diverse population and a live music scene that'll impress even the harshest critics, it's no wonder this city is also home to some amazing and unique foods, and most are just a short ride on the 'L' away! Here are 6 foods that are known and loved by proud Chicagoans everywhere and are definitely unique to this city.
1. Deep Dish Pizza
Well, we might as well start with the most obvious. The Deep Dish pizza was reportedly made famous by Pizzeria Uno in Chicago in 1943 though there seems to be some debate as to who was actually responsibly for this crusty creation. If you've never had one, the deep dish is a pizza cooked in a deep pan with crust sides that can get up to 3 inches high and is filled with tomato sauce, cheese and layers of toppings. The term pizza pie really comes to mind while eating one of these. Some popular places to try out this much hyped favorite are Gino's East or Pequod's.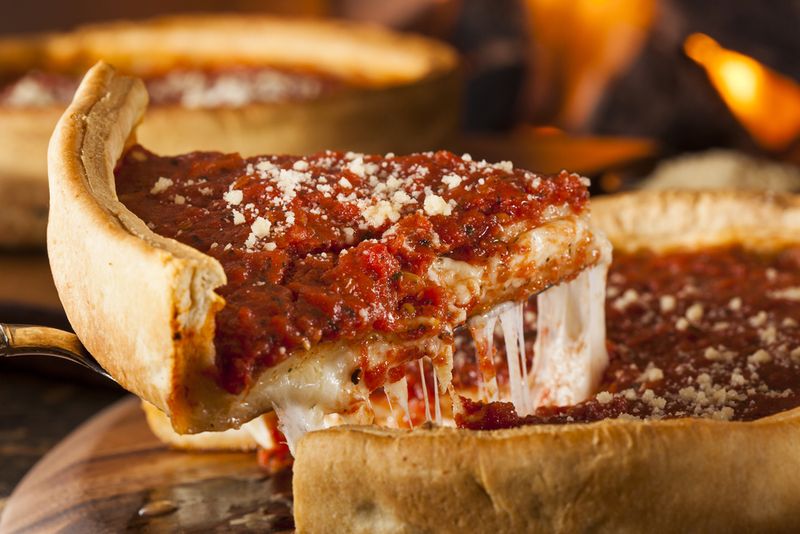 2. Chicago Dog
Another well-known Chicago staple is the Chicago Style Hot Dog or Chicago Dog which consists of an all-beef frankfurter, yellow mustard, sweet green relish, chopped white onions, tomato slices, pickled peppers, dill pickle spear and a sprinkle of celery salt all perfectly piled into a poppy seed bun. And no, you won't find any ketchup here! This 'salad topped' dog traces its roots back to the days of the great depression when street vendors would offer this meal on a bun for the low price of a nickel. Today it's easy to find this street staple as there are reportedly more hot dog restaurants in the Windy City than McDonald's, Wendy's and Burger King restaurants combined.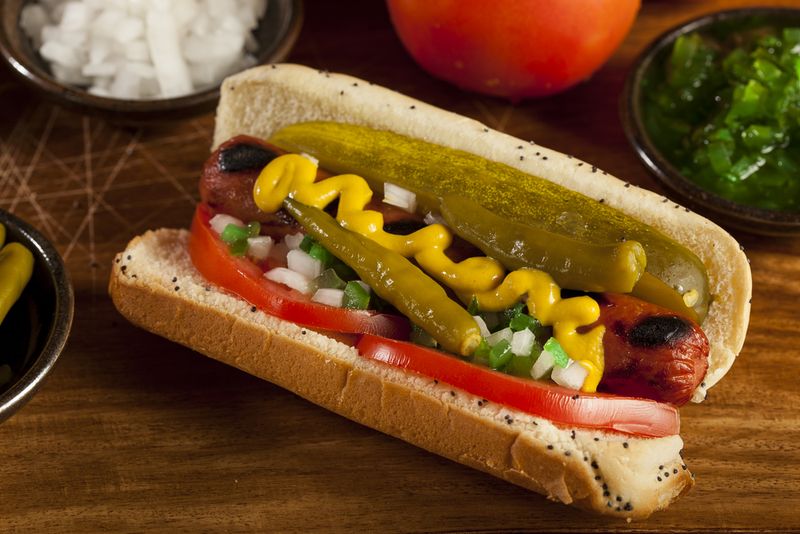 3. Chicago Style Popcorn
If you're down at Chicago's Navy Pier, you'll likely spot someone snacking on this interesting popcorn combo known as Chicago Mix. It's actually just caramel popcorn mixed with cheese popcorn which might sound strange at first but once you taste it you'll probably agree that it's a spectacular salty-sweet experience. Garrett Popcorn Shops have been serving this up to passionate fans since 1949 and now have stores open in Chicago, Las Vegas, New York and Overseas, bringing this crazy flavor combination to the masses.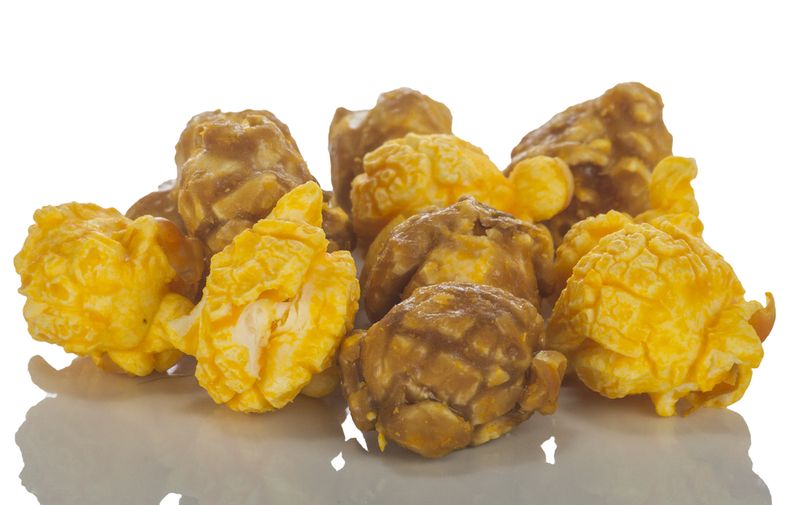 4. Soggy Sandwiches
Before you get grossed out bear with us, what we're referring to here is the signature Italian Beef sandwich made famous in Chicago in the late 1930's. This meaty monster is composed of thinly sliced seasoned roast beef which is piled high and topped with giardiniera (hot pickled peppers and vegetables) or sweet Italian peppers and then served on a long Italian style roll. The catch? Well the bread is dipped, or sometimes double dipped in the juices the meat has cooked in giving this sandwich its full flavor and messy reputation.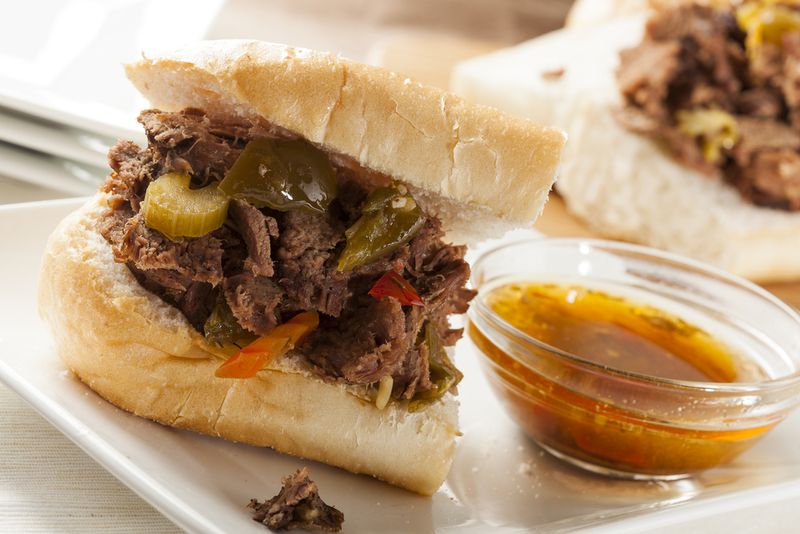 5. The Jibarito
This Puerto Rican specialty was first introduced in Chicago at Borinquen Restaurant in the Humboldt Park Neighborhood and is actually perfect for those gluten-free dieters. It's a sandwich that uses flattened fried green plantains instead of bread for a delicious change from the everyday typical deli sandwich. While the original Jibarito sandwich had a steak filling, it's also common to see chicken and pork versions today. This sandwich can now be found at many restaurants on the city's west side.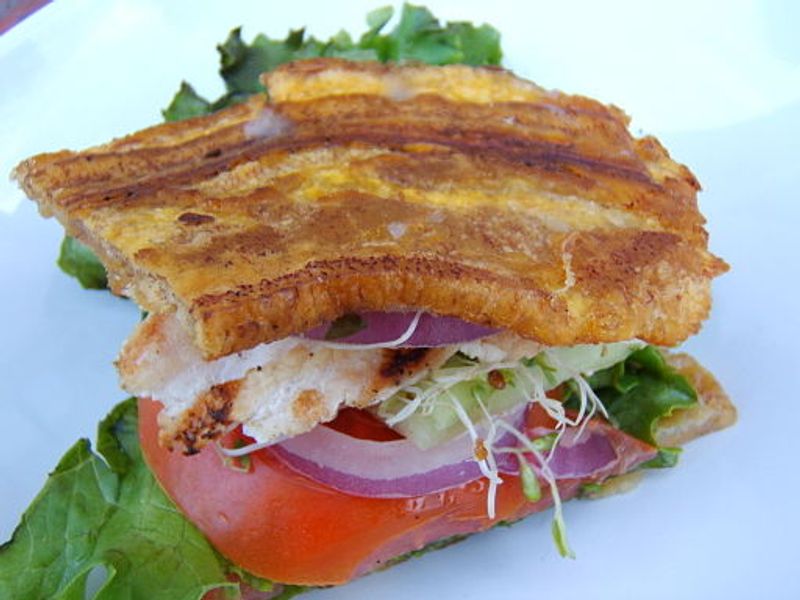 6. Smoked Chubs
Calumet Fisheries on the far South Side of Chicago is a tiny, take-out only establishment that smokes their own fresh fish and seafood right onsite using all natural wood, no liquid smoke or fake flavoring here! This Chicago institution has been serving its loyal customers since 1948 and of the many menu items available, it's the smoked chubs the locals swear by. If you're going to make the pilgrimage down from the city center, just be prepared to eat outside or in your car because there's no seating or bathrooms here…just some of the best smoked fish around.